I can't wait for you to try this Keto apple-cranberry cobbler. It is packed with fall flavors and it's a pure delight to all the senses.
This low carb apple cranberry cobbler is sugar-free, grain-free, and gluten-free. Making it a seasonal treat that is also low in carbs.
I love me some cobbler, crisp and this is the time of year that those cravings intensify. This is why I decided to give my popular keto apple cobbler a seasonal twist by adding cranberries to the mix. And all I can say about this is that my experiment was pure yum.
The tartness of cranberries with the sweetness of "apples" AKA chayote squash doing a fantastic impersonation of apples, makes this one flat-out delicious dessert.
I'm a huge fan of cranberries and it's why I have several keto cranberry recipes, including these keto cranberry orange cookies, keto cranberry orange bread, keto cranberry muffins, keto pumpkin cranberry skillet cake, and even a recipe for keto cranberry brownies.
If all those recipes are not enough to prove my obvious love for cranberries, then maybe you need to visit my freezer, because the sheer amount of frozen cranberries should convince you.
Don't forget to also check out my other keto pie recipes that include traditional pies, tarts, and cobblers!
Keto Apple Cranberry Cobbler
Creating a seasonal cobbler recipe that won't cause an insulin spike was important to me. Because maybe it's just me but during the fall and winter holidays, food temptations are at an all-time high.
I don't know if it has to do with the weather changing or if I just can't seem to break the habit of associating memories with food.
The bright cranberries in this keto-friendly dessert would make a beautiful addition to your holiday table. The best part is that it tastes even better the next day.
Can you imagine the oohs and ahhs from your family if you serve them this treat on Christmas morning?
You can even assemble everything the night before and then just bake it the next day. It's a great way to plan your holiday treats.
I love how this keto cranberry cobbler is a perfect way to enjoy cranberries while in season. With that being said, you can certainly also use frozen cranberries and enjoy them any time of year, I know I will.
Are Apples Keto-Friendly?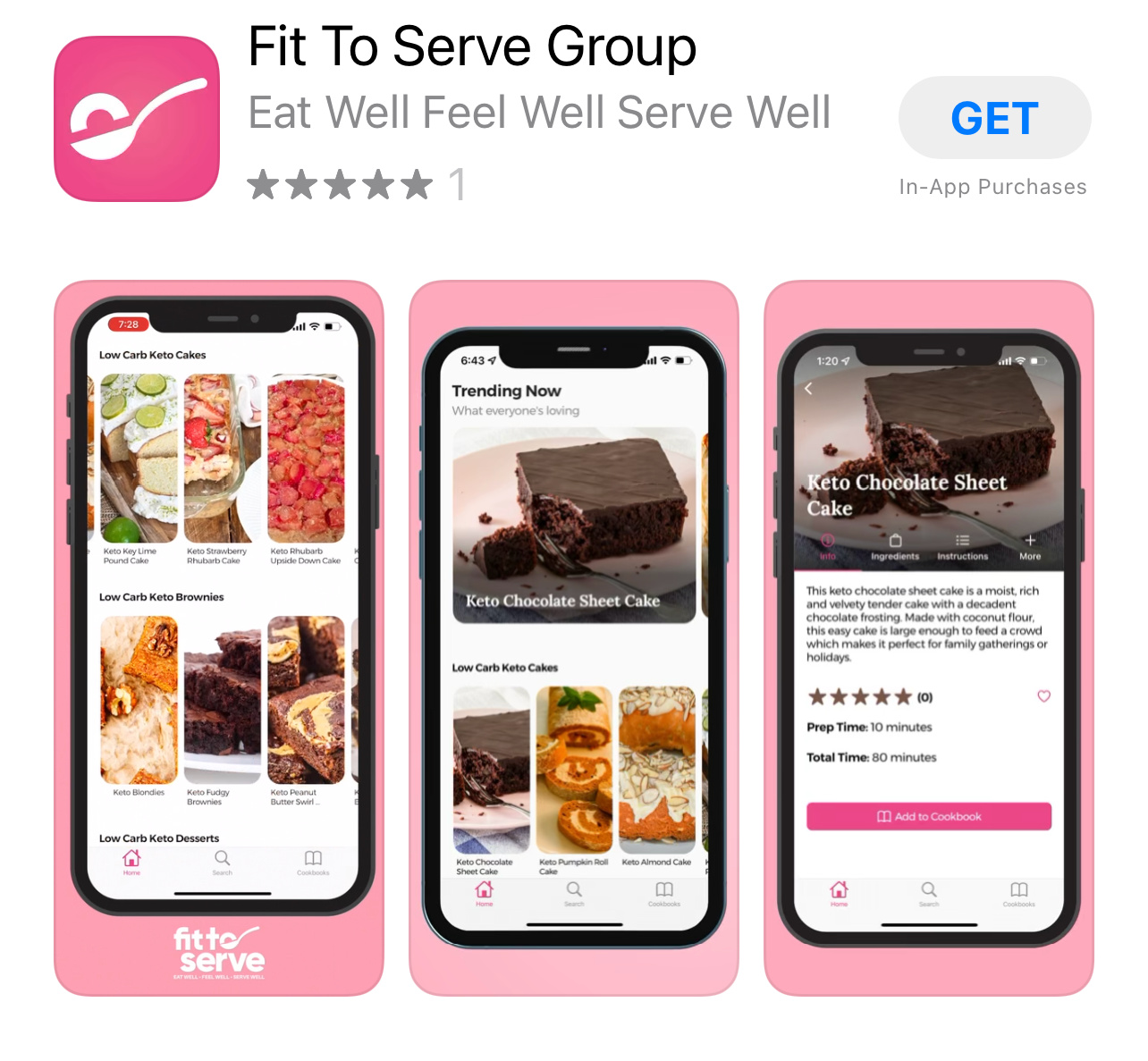 If you are wondering if apples are ok while doing a keto diet, the short answer is no. Look the saying an apple a day keeps the doctor away may sound catchy but apples don't make it to the acceptable keto fruit list.
Unfortunately, they are too high in carbs to be allowed.
You see a medium apple on average has anywhere from 20-25 grams of net carbs. That my friend is enough to kick you out of ketosis and blow your entire macros for the day.
However, this girl found a tasty way to get over this obstacle with the use of chayote squash as a stand-in for the apples you can enjoy the same flavors without the excess amount of carbs. Aren't I a clever girl?
Are Cranberries Keto-Friendly?
Well, if you are wondering if cranberries are keto-friendly I am thrilled to report that they are. You see cranberries happen to be very low in carbs and simultaneously high in fiber.
One cup of fresh cranberries has only 12 grams and 5 grams of fiber. Ain't that a hoot?
But the thing is that eating these raw is not cool because they are quite tart. It's why you typically only find them in recipes like cranberry sauce or desserts that are loaded with sugar.
Thankfully, using sugar substitutes works equally well in taming the tartness.
In case you didn't know, cranberries are considered a superfood. Since they are jam-packed with antioxidants and high in vitamins C, A, and K, they are a prized fruit.
They also contain proanthocyanidins (PACs) a powerhouse antioxidant that may help prevent diseases.
However, do your keto diet a huge favor and stay clear away from the majority of dried cranberries. Why? Well, how about the fact that most of the craisins are jam-packed with sugar.
The good news is that when used in recipes like this low-carb apple-cranberry cobbler they add the perfect amount of tartness.
How To Make Keto Apple Cranberry Cobbler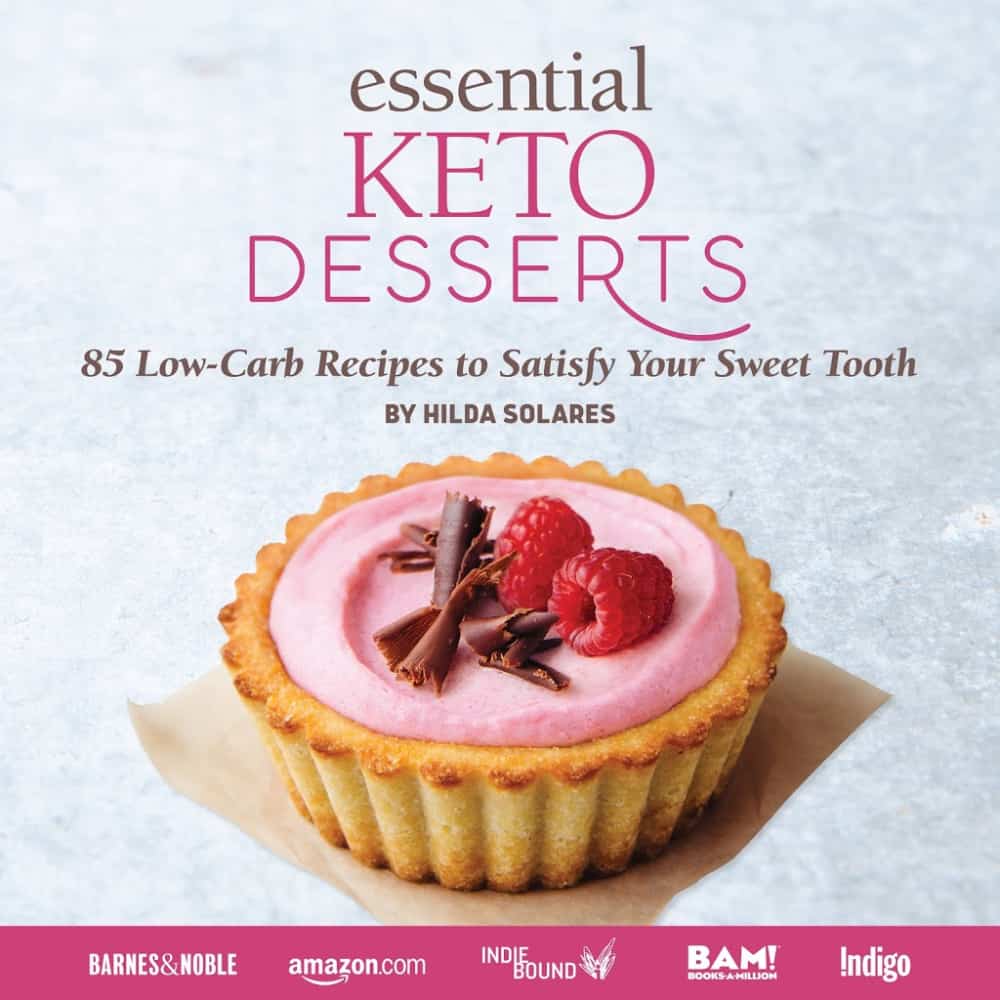 Disclosure: Some of the links below are affiliate links, meaning at no additional cost to you, I will earn a commission if you click through and make a purchase.
To make this cobbler you need to begin by cooking, then peeling your chayote squash. Once it's tender you then toss them in sugar-substitute, lemon juice, and spices.
Then it's just a matter of adding the cranberries to the mix. In this recipe, you can use either frozen or fresh cranberries. Note that there is no need to defrost your cranberries if using frozen berries.
To make the cobbler topping is pretty straightforward. You'll be using a combination of almond and coconut flour and then with a pastry cutter, two forks, or even your fingers cut the butter.
Then it's to the oven to allow the flavors to meld and the cranberries to pop.
Sugar-Substitute Options
As far as which sweeteners you can use in this cobbler, you have a few choices. My go-to sweetener is Lakanto Monk Fruit because the texture is what comes close to sugar and because there is barely any aftertaste. It is a monk fruit and erythritol blend and it's become my favorite.
Lakanto Monk Fruit gets its sweetness from antioxidants called mogrosides, instead of fructose or sucrose. It's why it's a great all-natural sugar substitute and has zero calories and zero glycemic index impact.
I'm also partial to Swerve an erythritol blend. Unlike other natural sweeteners like stevia, it has no bitter aftertaste and measures just like sugar.
It's also a sugar substitute that browns and caramelizes just like sugar. Swerve is made from ingredients found in select fruits and starchy root vegetable and contains no artificial ingredients, preservatives, or flavors. Swerve is the name brand of Erythritol it's unlike other sugar alcohols has a 0 % impact on blood sugar.
If you are a fan of stevia, I recommend a stevia-erythritol blend. The only one I like is the brand Pyure. But even this brand has an aftertaste that is hard to disguise. I am one of those people who really can taste the bitterness of stevia and it's why I rarely bake with it.
If you decide to use Pyure you need to use just 1/2 the amount the recipe calls for. This is because it's a much sweeter option.
Lastly, if you cannot easily find a more natural sugar substitute you can also use Splenda with great success. You will want to use the Splenda that has a bulking agent. It's the one that comes in larger bags.
I don't recommend Splenda Bake because it's actually half sugar half sucralose product and will be too high in carbs to be considered keto-friendly.
Tag Us
I sure hope you will give this keto apple-cranberry cobbler a try. Once you do, make sure you remember to tag us on Instagram and Facebook. It's what keeps this girl encouraged to keep sharing and perfecting her recipes.
I invite you to visit my Keto Baking Tips to ensure you are setting yourself up to succeed every time you bake with ketogenic ingredients.
Also, check out our Amazon Store for our recommendations. You might be surprised by how many great keto options are at your disposal.
Grab Our Books!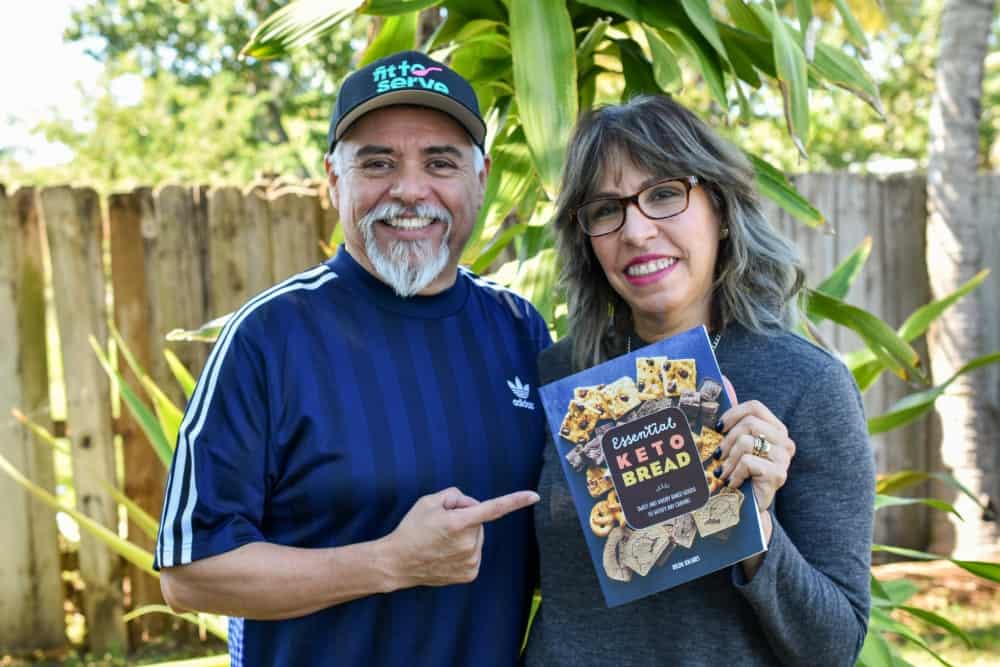 In case you don't know I have authored two books for you, Essential Keto Bread and Essential Keto Desserts both inspired by your requests over the years. It's my prayer these keto cookbooks will help make keto a delicious breeze for you.
Join Our Jesus And Keto Movement
Looking for an online support system to help you stay the course on keto? As a family, we came to the keto diet looking at it from a Christian perspective. As believers, we live our lives supported by God's grace.
So when the Holy Spirit led us to combine our Christian faith and the keto diet, we did so in hopes of finding lasting transformation. When we followed the Holy Spirit's prompting to we got on the path to real transformation.
Knowing firsthand the benefits of this decision we have created a closed Christian group that is using the keto diet to transform their lives. We invite you to join our Private Facebook Group and see if it's not the key you have been missing.
Be sure to request our FREE Jesus and Keto E-Book (First 7 Days) We hope it blesses you.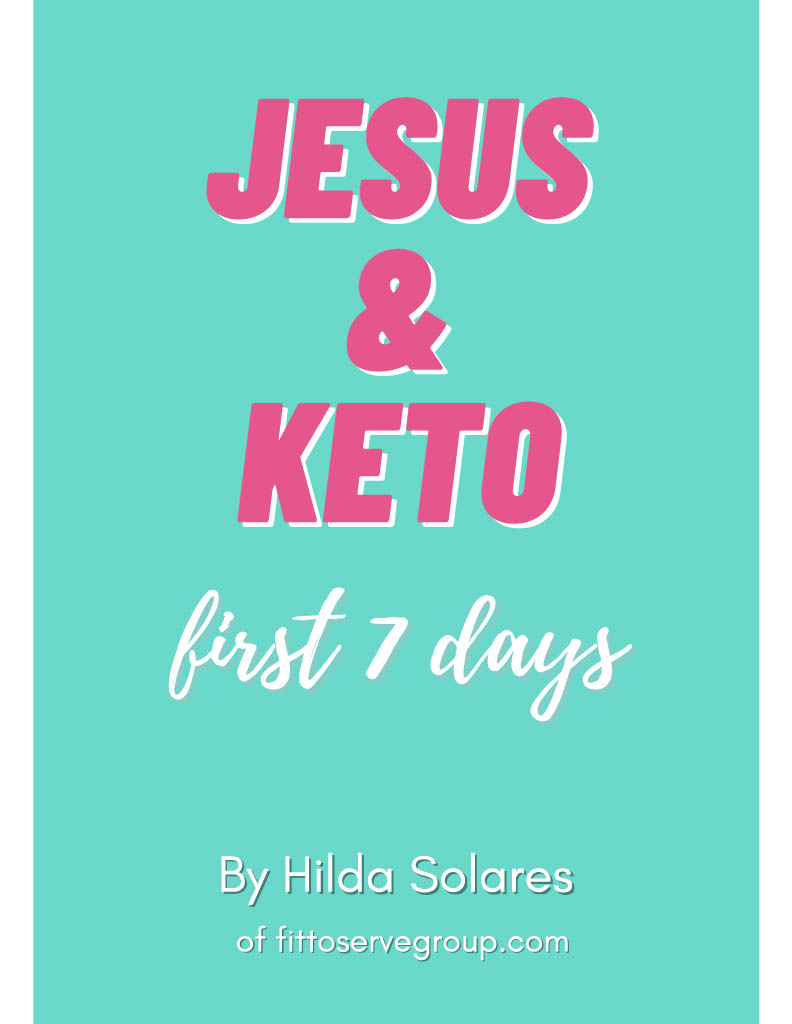 Fittoservegroup Keto App
Looking for a fast way to access our keto recipes? We got you covered. There's an app for that. Yup, there's a Fit To Serve Group App and it's going to make your keto diet a delicious breeze!
Access hundreds of recipes that are all sugar-free, gluten-free, and keto-friendly.
Enjoy early access to recipes before they go live on the website. Plus, bonus recipes that are exclusive to the app. Make your own personal cookbooks that you can use to organize your favorite recipes.
Search recipes by title, ingredients, keywords, and categories, and of course every recipe shows complete nutritional facts. Get the Fit to Serve Group App for easy-to-follow keto recipes made with easy-to-source ingredients.
The app is loaded with hundreds of yummy recipes for breakfast, lunch, dinner, snacks, and even desserts!
Learn more by visiting our Fit To Serve Group App Page.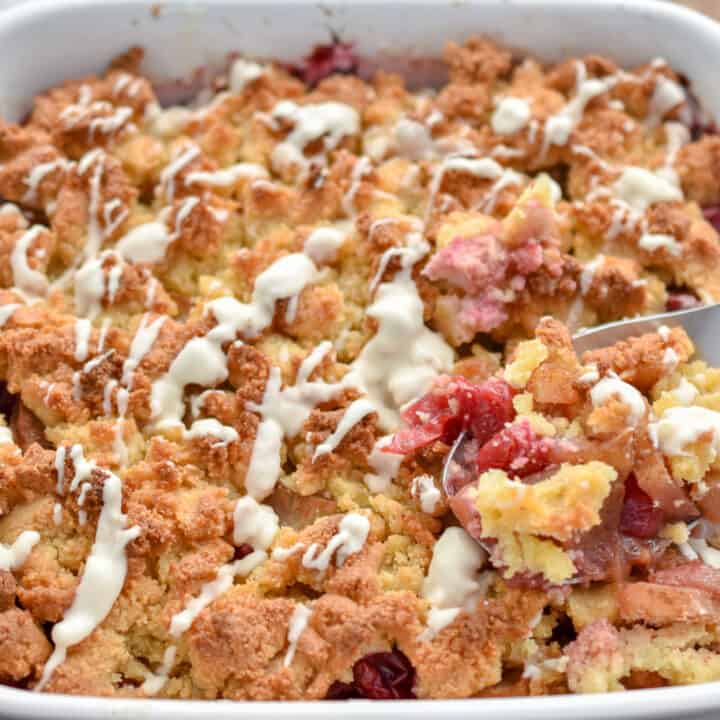 Keto Apple Cranberry Cobbler
Total Time:
1 hour
10 minutes
This keto apple cranberry cobbler cleverly uses chayote squash instead of apples for a low carb keto friendly apple crisp substitute. The added cranberries give this classic dish a seasonal twist.
Ingredients
"Apple" Chayote Filling
4 chayote squash, cooked, peeled and sliced
1 cup of whole fresh or frozen cranberries
2 tablespoons of unsalted butter (cut into small pieces to dot the filling)
1/4 cup lemon juice
1/2 teaspoon of cream of tartar
Cobbler Topping
2 large eggs , room temperature
1/4 cup of cold unsalted butter (sliced into small pieces)
1 teaspoon baking powder
1/4 teaspoon of sea salt
Icing (optional)
2-4 tablespoons of heavy whipping cream
1/2 teaspoon of vanilla extract
Pinch of sea salt
Instructions
Filling
Boil the whole chayote with enough water to cover them.
Cook the chayote squash for about 25 30 minutes. They should still be firm but cooked through.
Allow the chayote squash to cool. Peel and slice the now cooled chayote into 1/4 inch slices.
Place the cooled chayote into a medium-size bowl.
To the chayote add the cinnamon, ginger, nutmeg, spices or essential oils, 1/2 cup sugar substitute, cream of tartar, and lemon juice. Combine well.
At this time pre-heat the oven.
Next toss in the 1 cup of fresh or frozen cranberries and mix till fully incorporated.
In a baking dish 9X9 baking dish that has been greased well with butter add the chayote-cranberry filling.
Dot the filling with the 2 tablespoons of sliced butter.
Cobbler Topping
Create the cobbler crust by combining the almond flour, coconut flour, baking powder, salt, and 3 tablespoons of sugar substitute.
Using a pastry cutter or by hand cut in the thinly sliced cold butter into the dry ingredients. Mix until crumbly and resembles coarse cornmeal.
Next, add the eggs and combine well but do not over mix. Set aside.
Assemble The Cobbler
Top the "apple" cobbler with the crumb crust. Make sure to break up the crust topping into small pieces and evenly distribute.
Bake in the oven at 350 degrees until hot and bubbly for 35-40 minutes.
Serve warm or cold.
Icing (Optional)
Combine the confectioner's sugar substitute, heavy whipping cream, vanilla extract, a pinch of salt. Start with two tablespoons of cream and add more if you need to thin the icing down.
Stir until well combined.
Drizzle on top of the warm cobbler.
Serve the cobbler warm or cold. Store leftovers in the refrigerator for up to 5 days or up to 3 weeks in the freezer.
Nutrition Information:
Yield:

12
Serving Size:

1
Amount Per Serving:
Calories:

135
Total Fat:

9.4g
Saturated Fat:

3.1g
Cholesterol:

41mg
Sodium:

43mg
Carbohydrates:

5g
Net Carbohydrates:

3.1g
Fiber:

1.9g
Sugar:

0.6g
Protein:

3.5g