This keto pumpkin flan is silky smooth, creamy, and features a perfectly clear, amber-colored caramel sauce and the flavors of fall. It's a Cuban pumpkin flan, a flan de calabaza, and it's going to make your keto pumpkin season delicious!
Being able to share a creamy low carb pumpkin flan recipe that makes pumpkin puree the star will be the perfect ending to your holiday meals.
I was able to recreate both the flavor and texture of a Cuban flan de calabaza and make it keto-friendly by swapping out a few key ingredients.;
Even your Abuela will gladly enjoy this keto pumpkin dessert. If that's not a win I don't know what is?!?
I have a recipe for keto Cuban flan, which mimicks this classic dessert beautifully you should also make. Be sure to also check out our Keto Cuban Recipes for more flavorful options!
Keto Pumpkin Flan
Not familiar with flan? It's also known as creme caramel. It's a creamy custard that is similar to creme brulee but has a firmer texture.
And in this recipe, the addition of pumpkin puree and fall spices makes it a seasonal treat.
What sets it apart, is that it features a caramel sauce that is baked along with the custard, and when fully chilled it's turned upside down over a plate, the clear amber sauce should ooze out well over the top and sides of the pumpkin flan. Yummms.
Flan is a common dessert in the Hispanic and Filipino and Mexican communities.
This keto leche calabaza flan passed for its high carb counterpart. It's a sugar-free pumpkin spice flan that you'll be proud to serve all pumpkin season long!
How To Make A Cuban Keto Pumpkin Flan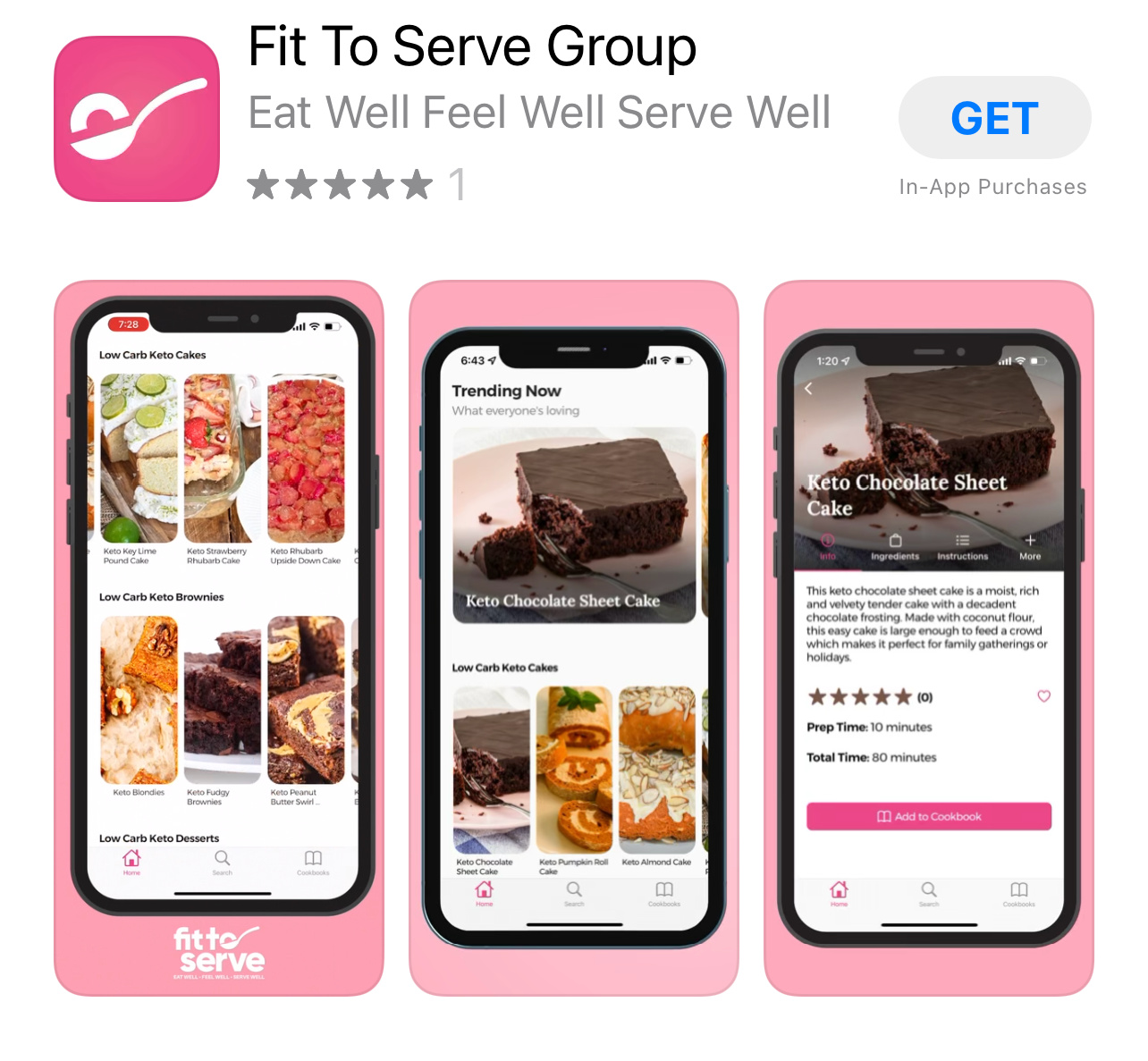 Disclosure: Some of the links below are affiliate links, meaning at no additional cost to you, I will earn a commission if you click through and make a purchase.
Note that the full printable recipe card is at the bottom of the post.
To make this recipe, you'll need to begin by making the clear amber caramel sauce first on the stovetop by browning the butter and using allulose sugar-substitute. as the sweetener.
The caramel sauce is added to the flanera to coat the bottom and sides before adding the creme custard. You can also make this flan recipe in 6 ramekins, or 6 mini bundt pans, or one large 9×5 inch loaf pan, or even a 9 inch cake pan.
The batter for the pumpkin flan comes together easily by gently whisking the eggs, egg yolks, heavy cream, sugar substitute of choice, vanilla until combined.
The key is to remember is not to over whisk the mixture to avoid foam from forming by whisking too vigorously. The foam will cause air pockets to form and mess with the creamy texture a true flan should have.
What Is A Flanera Pan?
After you've poured the pumpkin custard evenly among the container of your choice you'll bake the flans in a baking dish that is filled with about 1 inch of hot water, a bain Marie.
Cooking the flans in a water bath is key in getting the silkiest texture and avoids the risk of overbaking.
You also do not want to over-bake it as it also will cause bubbles. This means you will want to take the flan out of the oven when it is just set. The top of the flan will be smooth and the outside edges will be firm but the center will still jiggle similar gelatin.
If you are one to make flans often you might want to invest in a flanera pan. They are made of stainless steel and have a metal top with strong metal clasps that make it easier when using a bain Marie.
Although not necessary a flanera gives consistent results and makes it easier to store the flan once it is done.
Chilling And Unmolding The Keto Pumpkin Flan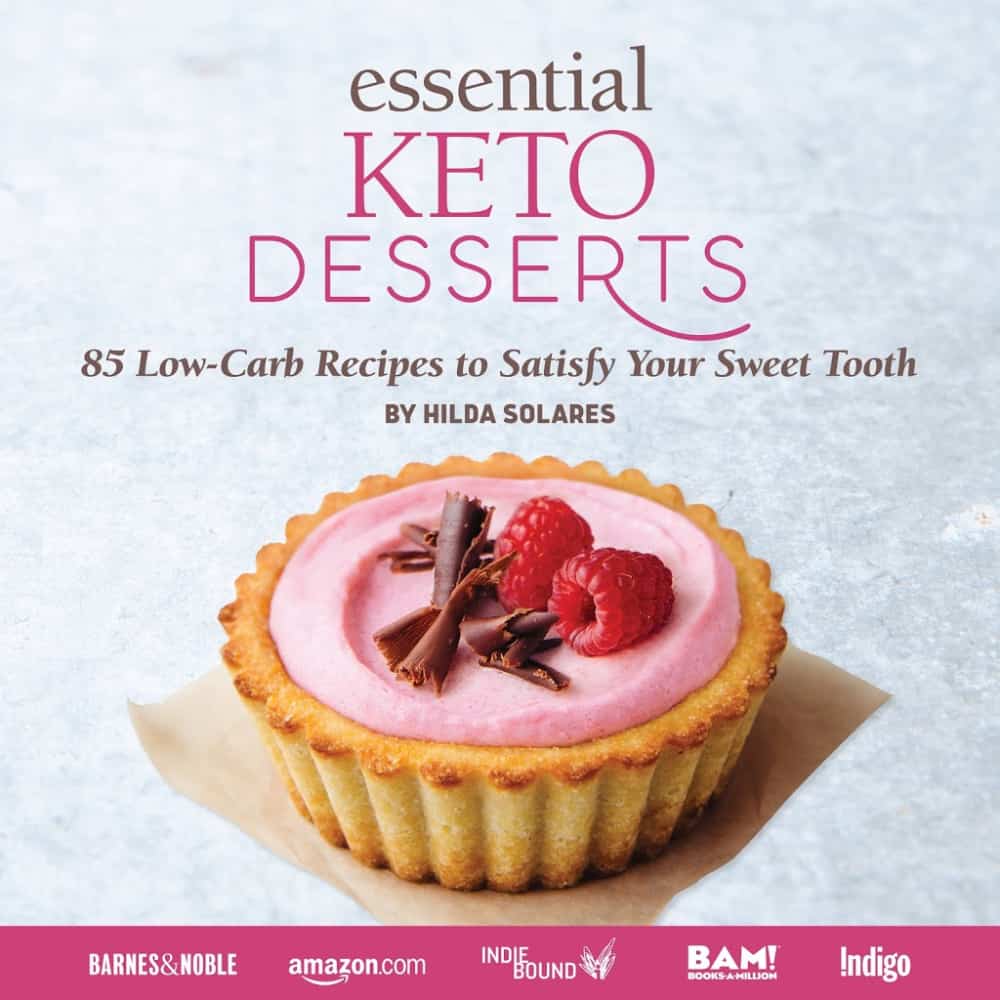 Once the pumpkin keto flan is allowed to cool at room temperature, you will need to chill for a minimum of 8 hours or overnight in the refrigerator.
After the flan has had time to cool completely, it can be unmolded. The easiest way to remove the flan from the container you chose to bake it in, is to carefully run a knife along the edges of the flan and then to place the container in about an inch of hot water.
Then place a plate over the container and quickly flip the plate so that the flan unmolds. The hot water will make the flans release easily once flipped onto your plate.
Ingredients Needed For Keto Pumpkin Flan
The following are the ingredients you'll need to make a low-carb flan de calabaza. Note that the full printable recipe card is at the bottom of the page.
Pumpkin Flan
Room temperature eggs
Egg yolks, room temperature
Cream cheese
Heavy whipping cream
Pumpkin puree
Vanilla extract
Pumpkin spice
Salt
Caramel Sauce
Unsalted room temperature butter
Salt
Best Sugar Substitute For Sugar-Free Pumpkin Flan
I knew that getting the pumpkin custard wouldn't be too challenging. I simply swapped the traditional condensed and evaporated milk for heavy cream and used a granulated low-carb sugar- substitute.
For the pumpkin custard, I used Lakanto monk fruit as the sweetener because it's my favorite but you can use Swerve granulated sugar substitute, which is an erythritol blend.
Similar to Lakanto it uses sugar alcohols and has a 0 % impact on blood sugar. This is a major plus when doing a keto diet.
Personally, I don't like using stevia because I am sensitive to the aftertaste. But if that's not the case for you, you could certainly use the stevia and erythritol-based brand Pyure for this recipe.
However, if you go this route, you will want to use 1/2 the amount called for in this recipe since it's much sweeter.
Lastly, if you can't easily find a more natural sugar substitute you can also use Splenda with great success.
Sugar Substitute For The Caramel Sauce
When it came to the clear caramel sauce it would prove to be a little more challenging and took a couple of tries. What I found is that most sugar substitutes will crystalize once the flan had to chill and that was NOT what I wanted.
I was looking to recreate the clear almìba sauce that stayed runny.
After testing several sweeteners, I landed on an allulose sweetener as the best choice. It made the perfect low-carb caramel sauce with zero crystallization issues.
The sweetness of allulose is about 70% of sugar or erythritol and it's why I use a little more in the recipe.
If you are wondering if you could use erythritol for the caramel sauce, you could but it will seize as it cools and the texture will be off.
It really is worth using the allulose sweetener to ensure you get that classic clear caramel sauce that is distinct in an authentic flan.
Tag us
I really hope you will give this sugar-free pumpkin flan a try and give your holiday meals a Spanish twist.
If you give it a try, make sure you remember to tag us on Instagram, Facebook, and Pinterest. It's what keeps us encouraged to keep sharing and perfecting our recipes. Be sure you also visit our Keto Hispanic Food for more Latin recipes!
Also, check out our Amazon Store for our recommendations. You might be surprised by how many great keto options are at your disposal.
Don't forget to subscribe to our email list so that we can stay connected.
Grab Our Books!
In case you don't know I have authored two books for you, Essential Keto Bread and Essential Keto Desserts both inspired by your requests over the years. It's my prayer these keto cookbooks will help make keto a delicious breeze for you.
Join Our Jesus And Keto Movement
Randy and I came to the keto diet looking at it from a Christian perspective. As believers, we live our lives supported by God's grace.
So when the Holy Spirit led us to combine our Christian faith and the keto diet, we did so in hopes of finding lasting transformation.
To say we needed God's intervention is putting it mildly. When we followed the Holy Spirit's prompting to we got on the path to real transformation.
Knowing firsthand the benefits of this decision we have created a closed Christian group that is using the keto diet to transform their lives. We invite you to join our Private Facebook Group and see if it's not the key you have been missing.
Note that once you click the link you will be prompted to answer a few questions that ensure that you understand what this group stands for.
Favorite Keto Meal Planner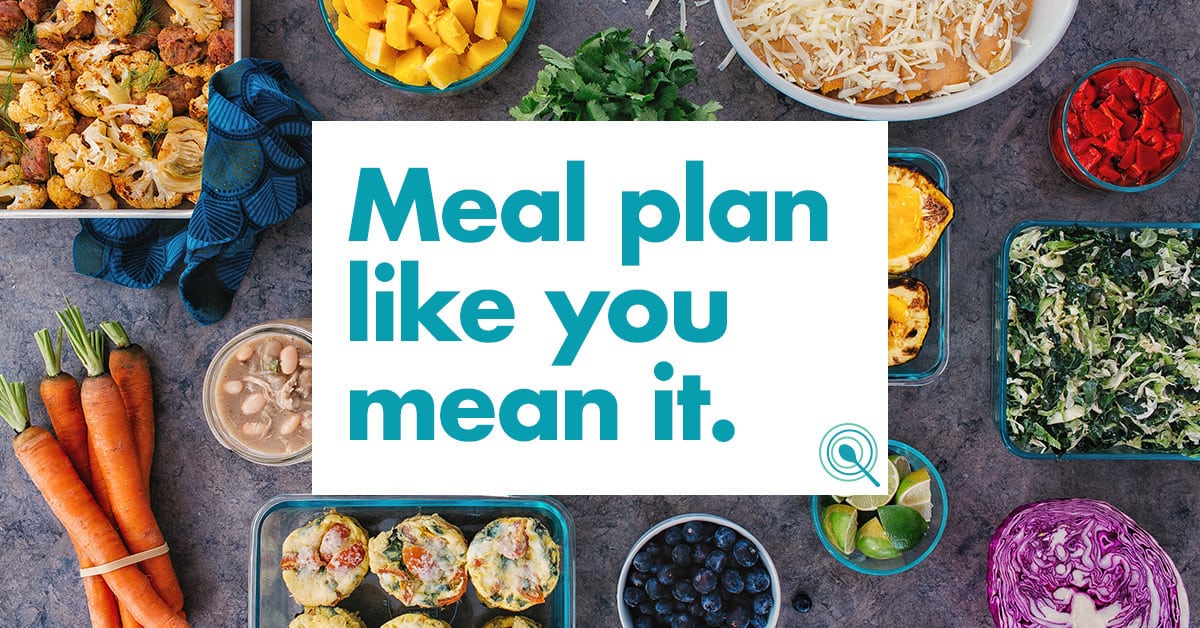 If you've been looking for an easy way to meal plan, consider checking out my review on Real Plans.
By using a keto meal planner you will free up your time by streamlining the process. I hope you agree with me that the last thing anyone needs, is to spend hours attempting to put a meal plan together.
Real Plans will finally put an end to frustrating hours of trying to create healthy meals. After all, we all know how challenging it can be to meet the demands of our full lives.
I love how Real Plans understands that the average busy person has no clue how to meal plan successfully, let alone consistently. Plus you can even use our Keto Recipes to form to create your weekly meal plans.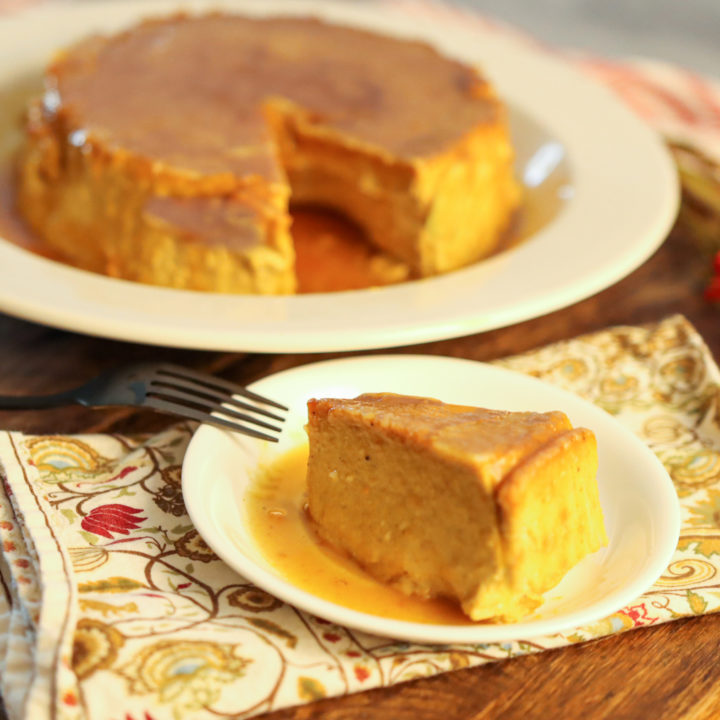 Keto Pumpkin Flan
Total Time:
8 hours
50 minutes
This keto pumpkin flan is silky smooth, creamy, and features a perfectly clear, amber-colored caramel sauce and the flavors of fall. It's a Cuban keto pumpkin flan, a flan de calabaza.
Ingredients
4 ounces of cream cheese
1 tablespoon pumpkin spice or 1 1/2 teaspoons of cinnamon powder, 1/2 teaspoon of nutmeg, 1/2 teaspoon of ginger powder, 1/4 teaspoon of allspice
3 room temperature eggs
2 egg yolks, room temperature
2 3/4 cups of heavy whipping cream
2 teaspoons of vanilla extract
1/4 teaspoon salt
Clear Caramel Sauce
2 tablespoons of unsalted room temperature butter
Instructions
Preheat the oven to 350 degrees.
Lightly grease the pan (pans) you will be using with melted butter.
Caramel clear sauce: In a small saucepan, lightly brown the butter over medium-high heat being sure to stir constantly with a silicone spatula.
Once the butter begins to foam and lightly bubble for about 3-4 minutes and you see flecks of brown bits in the bottom of the pan. Remove from heat and continue to stir. The butter will continue to brown, once it does you'll add the allulose sweetener and place it back on the stove to cook for another 3-5 minutes until the sweetener completely dissolves and turns a golden amber color.
Pour the caramel sauce into the prepared pan (pans) being sure to swirl the sauce so it covers the bottom and the sides.
Place the filled pan into a baking pan with a rim that allows for hot water to be added for the bain-marie.
Keto Pumpkin Flan: In a large bowl using an electric mixer combine the granulated sweetener, softened cream cheese, and pumpkin puree, vanilla extract, salt, and spices.
To this mixture add the eggs and egg yolk and combine well using a whisk. Then gently add the heavy whipping cream. Avoid creating bubbles when you whisk so that the custard maintains its velvety texture.
Pour the pumpkin flan mixture through a fine sieve before adding to the prepared pan or ramekins.
Place the pan with the flan pan into the oven and carefully pour enough hot water so that it comes halfway up the sides of the flan pan.
Bake for about 40 minutes if making one flan, The flan will be ready when the edges are set and firm and the center of the flan is lightly set. The flan should slightly jiggle in the center similar to gelatin when set. Do not overbake the pumpkin flan to avoid bubbles from forming. See notes if baking in smaller sizes.
Transfer the flan to a cooling rack and allow it to cool at room temperature for about 20-25 minutes before transferring the flan to the refrigerator to refrigerate for a minimum of 8 hours or overnight.
Once the pumpkin flan is ready to serve, use a knife to gently go around the edges of the flan pan to help it release easier. Then place the pan in a bowl of hot water to help release the flan from the flan pan.
To unmold the flan, place a plate over the top of the flan pan and flip it over to the plate. You may need to slightly wiggle the pan to ease it out.
Store leftovers in an airtight container for up to 3 days.
Notes
The baking instructions are for one flan. If you want to divide into 6 individual ramekins, bake the flans for 30-35 minutes instead.
Nutrition Information:
Yield:

6
Serving Size:

1
Amount Per Serving:
Calories:

255
Total Fat:

25.9g
Saturated Fat:

14.8g
Cholesterol:

240mg
Sodium:

54mg
Carbohydrates:

2.5g
Net Carbohydrates:

2.5g
Fiber:

0g
Sugar:

0.8g
Protein:

5.1g