These keto pumpkin cheesecake muffins are sure to become a seasonal favorite. Bursting with the fall spices we crave, filled with a cheesecake filling and topped with a streusel crumb, they make the perfect breakfast or anytime snack!
I already have a few pumpkin muffins/cupcakes that are a favorite around here like my keto pumpkin cream cheese cupcakes, and keto pumpkin streusel cupcakes. But these are almost in a class all by themselves, it's like having three muffins in one!
Every year I look forward to pumpkin season and I can't resist the urge to keep creating keto-friendly pumpkin recipes. It's like a pumpkin spice alarm goes off in my brain and all I want is to create more and more pumpkin options for you.
In fact, our collection of keto pumpkin recipes just keeps growing and shows no sign of slowing down.
But who agrees that there is always room for more low-carb pumpkin recipes? I thought so.
Keto Pumpkin Cheesecake Muffins
I kept seeing these types of cheesecake-filled muffins around the web and wondered if it was something I could replicate and make keto.
What I found is that although this recipe may take a few extra steps, it is totally worth making and doable. And in fact, that magical filling is pretty easy to add, and who knows, you may just see more of these types of muffins in the future because let's face it, this girl loves keto cheesecakes.
With this recipe, you are basically getting the best of a pumpkin spice muffin, a cheesecake middle, and a streusel coffee cake topping. If that's not a winning combination I don't know what is.
It's a moist, flavor-packed pumpkin muffin with a center cheesecake layer and the perfect amount of buttery crumb topping. Come on what's not to love?
How To Make Keto Pumpkin Cheesecake Muffins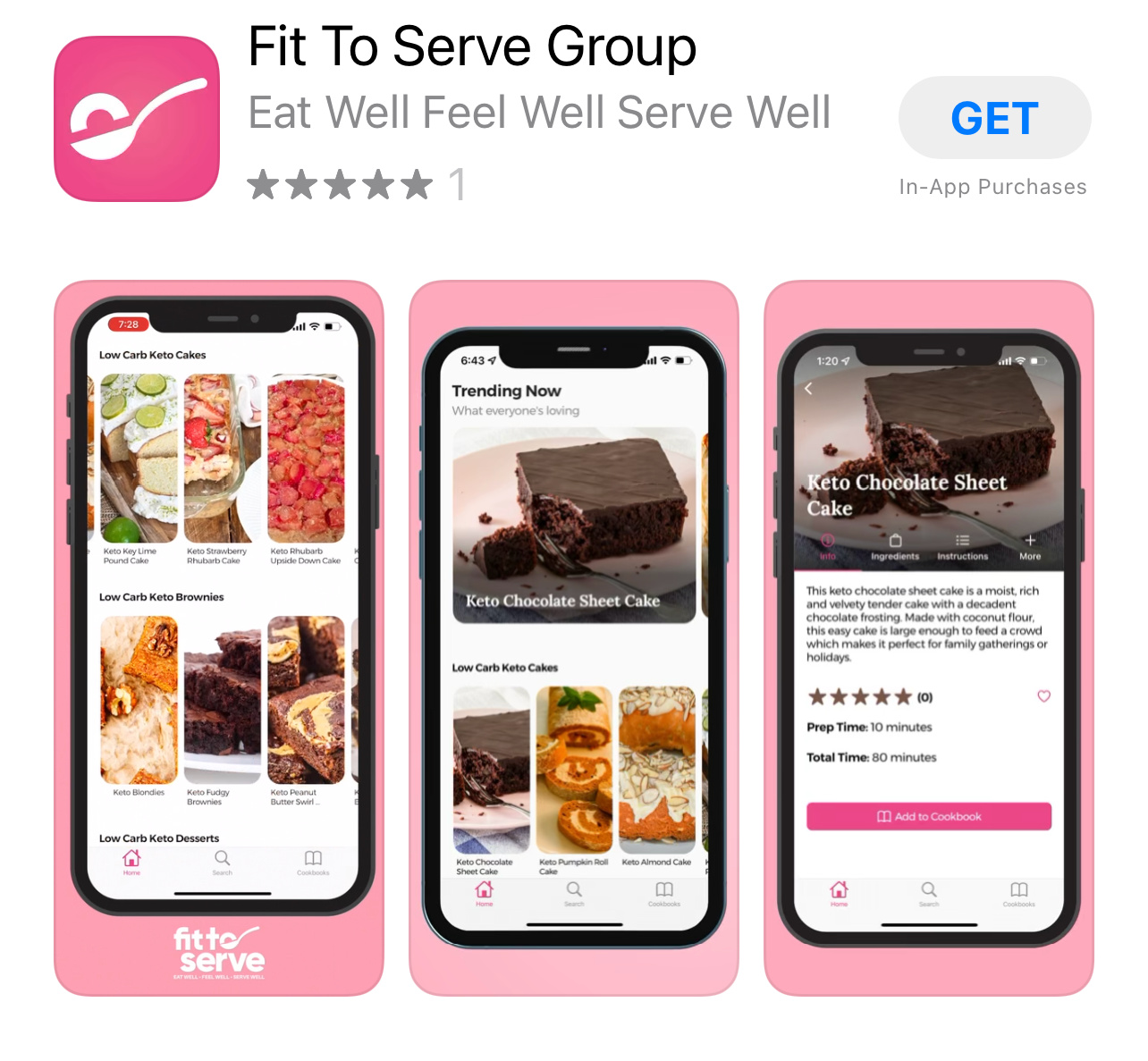 Disclosure: Some of the links below are affiliate links, meaning at no additional cost to you, I will earn a commission if you click through and make a purchase.
Making this recipe isn't really complicated and just takes a little more time because you will need to chill the filling since it will need to be hard enough to slice. But really that's about it.
So when you decide to make these keto pumpkin cream cheese-filled muffins, just give yourself enough time to allow the cheesecake filling to solidify. In fact, you can even make the filling the day before so that you can save some time.
The reason you want to take the extra step of chilling the filling is so that it can have a better chance of staying intact while it bakes for that surprise bite of cheesecake.
To make this recipe you'll need the following ingredients. Note that the full printable recipe card is at the end of the post.
You'll need to prepare a cheesecake filling, a streusel crumb topping, and a pumpkin muffin batter.
Then it's just a matter of adding a layer of pumpkin muffin batter, a slice of cream cheese filling, topping with the crumb layer, and baking.
The following are all the ingredients and tools you'll need. Please note that the full printable card is at the bottom of the page.
Ingredients Needed To Make Pumpkin Cream Cheese Keto Muffins
Keto Pumpkin Muffin Batter
Cheesecake Filling
Keto Streusel Topping
The Tools You'll Need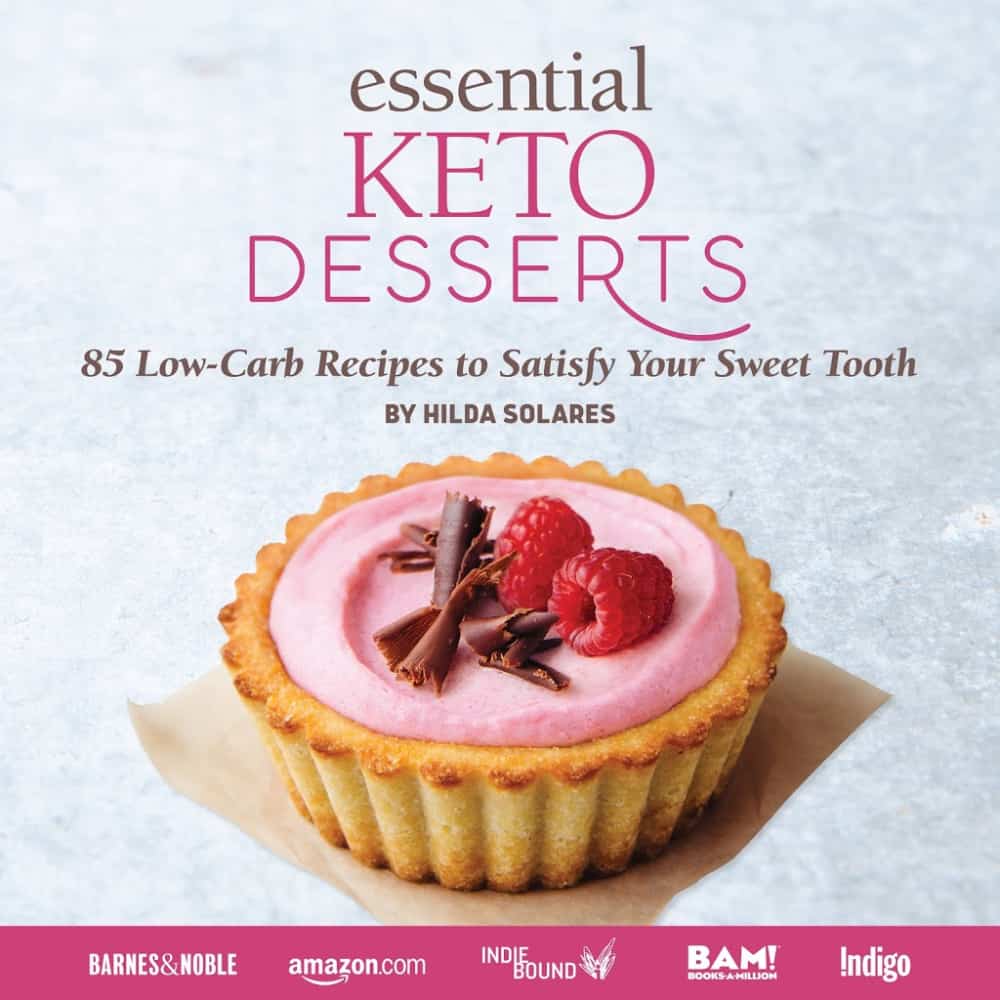 With only a few baking tools you can easily make these scones, the following are what I recommend.
Sugar-Substitute Options
I have several options when it comes to which sweetener you can use in this sugar-free pumpkin cheesecake muffin recipe. I am so very partial to Lakanto Monk Fruit and I can't help but always share this sweetener.
Lakanto Monk Fruit is my favorite because the texture and flavor are what I have found to be the closest to real sugar and because the flavor fools your taste buds like nothing else I've found in the market. It's the one sweetener that doesn't have any aftertaste.
Having said that, I'm also partial to the brand Swerve which is an erythritol blend. Similar to Lakanto it uses sugar alcohols and has a 0 % impact on blood sugar.
You could also use the stevia and erythritol-based brand Pyure if you prefer to use a stevia-based sweetener.
Due note, that if this is your pick make sure you reduce the amount called for in the recipe by half since it's a much sweeter option.
Lastly, if you can't easily find a more natural sugar substitute you can also use Splenda with good success. I know not everyone would agree with me here and I respect that but in my book, it's still better than regular sugar.
Tag Us
I sure hope you give this low-carb pumpkin cheesecake muffins recipe a try and that once you do you will take a moment to tag us on Instagram and Facebook. It's what keeps us encouraged to keep sharing and perfecting our recipes.
In case you don't know I have authored two books for you, Essential Keto Bread and Essential Keto Desserts both inspired by your requests over the years. It's my prayer these keto cookbooks will help make keto a delicious breeze for you.
Also, check out our Amazon Store for our recommendations. You might be surprised by how many great keto options are at your disposal.
Join Our Jesus And Keto Movement
Randy and I came to the keto diet looking at it from a Christian perspective. As believers, we live our lives supported by God's grace.
So when the Holy Spirit led us to combine our Christian faith and the keto diet, we did so in hopes of finding lasting transformation.
To say we needed God's intervention is putting it mildly. When we followed the Holy Spirit's prompting to we got on the path to real transformation.
Knowing firsthand the benefits of this decision we have created a closed Christian group that is using the keto diet to transform their lives. We invite you to join our Private Facebook Group and see if it's not the key you have been missing.
Note that once you click the link you will be prompted to answer a few questions that ensure that you understand what this group stands for.
Keto Pumpkin Cheesecake Muffins
Total Time:
2 hours
20 minutes
These keto pumpkin cheesecake muffins are packed with flavor and feature a cream cheese filling and a streusel topping. It's an incredibly moist, pumpkin recipe that makes the perfect fall breakfast or snack!
Ingredients
Keto Pumpkin Muffin Batter
1 tablespoons baking powder
3 teaspoons of cinnamon powder
2 teaspoons of pumpkin spice
1/4 teaspoon salt
1 teaspoon of ground ginger
1 cup unsalted butter softened
3 large eggs, room temperature
1 teaspoon vanilla extract
Keto Cheesecake Filling
8 ounces of full-fat cream cheese (brick-style) softened at room temperature
1/2 teaspoon of vanilla extract
Keto Streusel Topping
1/4 cup cold butter sliced thinly
1/2 teaspoons of ground cinnamon
1/2 teaspoon of pumpkin spice
¼ teaspoon of sea salt
Instructions
Filling: In a medium-sized bowl using an electric mixer combine the softened cream cheese, confectioners sugar substitute, and vanilla extract.
Mix well until fully incorporated. Transfer the filling to a piece of cling wrap or wax paper and what into a log that is about 1 1/4 inches in diameter. Place the log into the freezer and allow it to chill and be slightly firm for about 1 1/2 hours.
Muffins: Preheat oven to 350 degrees.
Line your 2 muffin pans with 24 cupcake liners.
In a large mixing bowl combine the softened butter, sugar substitute until light and fluffy using an electric mixer. To this batter add the eggs one at a time being sure to mix well. Next, add the pumpkin puree. Mix until fully incorporated.
Lastly add the almond flour, coconut flour, baking powder, psyllium husk powder, salt, and spices.
Streusel Topping: In a small bowl, combine the sugar substitute, almond flour, coconut flour, salt, cinnamon, and pumpkin spice. To the dry ingredients add the thinly sliced cold butter and cut in the butter using two forks until the mixture resembles coarse crumbs. Set aside.
Assemble the muffins: Fill each muffin well with about 2 tablespoons of batter, enough to cover the bottom of the liner. Slice the cheesecake log filling into 24 equal pieces. Add a slice of the cheesecake mixture into each muffin well. Add the remaining batter over the top of the cheesecake filling being sure to cover it completely. Next, sprinkle the streusel topping over each muffin about 1 tablespoon.
Bake the muffins for 20-25 minutes. Transfer to a baking rack and allow to cool completely before serving.
Store leftovers in the refrigerator for up to 5 days or freeze for up to 3 weeks.
Nutrition Information:
Yield:

24
Serving Size:

1
Amount Per Serving:
Calories:

255
Total Fat:

21.7g
Saturated Fat:

11.9g
Cholesterol:

60mg
Sodium:

300mg
Carbohydrates:

4.9g
Net Carbohydrates:

3.8g
Fiber:

1.1g
Sugar:

0.8g
Protein:

2.9g