Keto bread pudding is quintessential comfort food at its finest! Imagine a healthy low-carb bread pudding that is rich in flavor and low in carbs, making it possible to enjoy while on a keto diet.
If this isn't a winner of a recipe I don't know what is! Made with a combination of flaxseed meal and coconut flour, this gluten-free bread pudding is as good for you as it is delicious. Since it's also a keto high-fiber dessert.
In fact, we have a whole collection of keto high-fiber recipes that you should check out!
Plus, this sugar-free bread pudding features a decadent butter rum sauce that elevates it further, #winning!
Keto Bread Pudding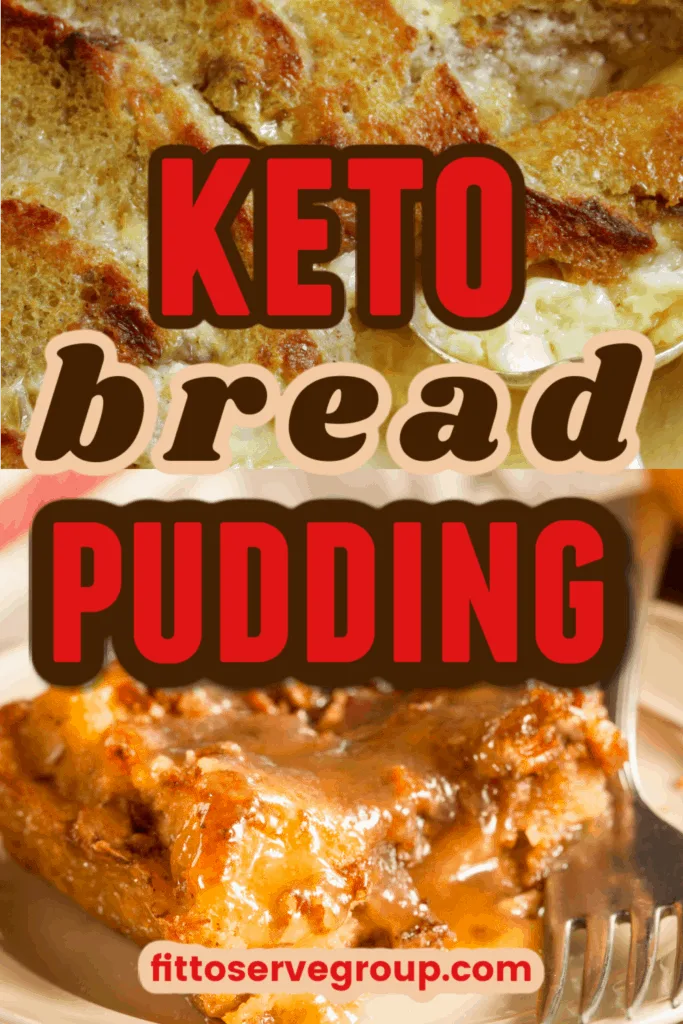 I am a big fan of old fashion recipes, there I said it. In fact, I've always enjoyed family recipes that have been passed down from generation to generation.
Somehow knowing that a recipe had been shared over and over in a family proves it was a recipe worth preserving. I grew up on bread pudding and my mom used to make the best Dominican Republic bread pudding ever.
As a child, I remember helping her make a huge batch that she would share with family and friends. And everyone, I mean everyone couldn't get enough of my Mami's bread pudding.
Unfortunately, once I changed my eating to that of a low carb keto lifestyle, well there went my ability to enjoy her recipe.
This is why a low-carb bread pudding recipe was bound to make it to the site. It's such a flavorful sugar-free, keto-friendly dessert a true crowd-pleaser. It's one that will fool your tastebuds for sure.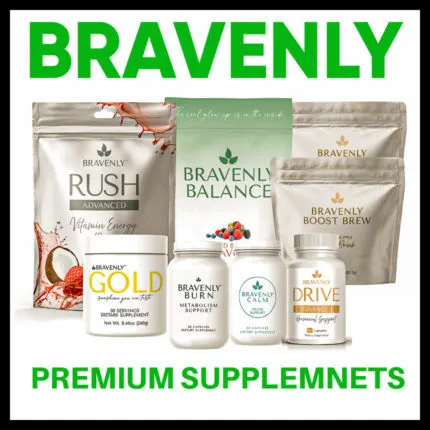 Gluten-Free, High Fiber, And Keto-Friendly Bread Pudding!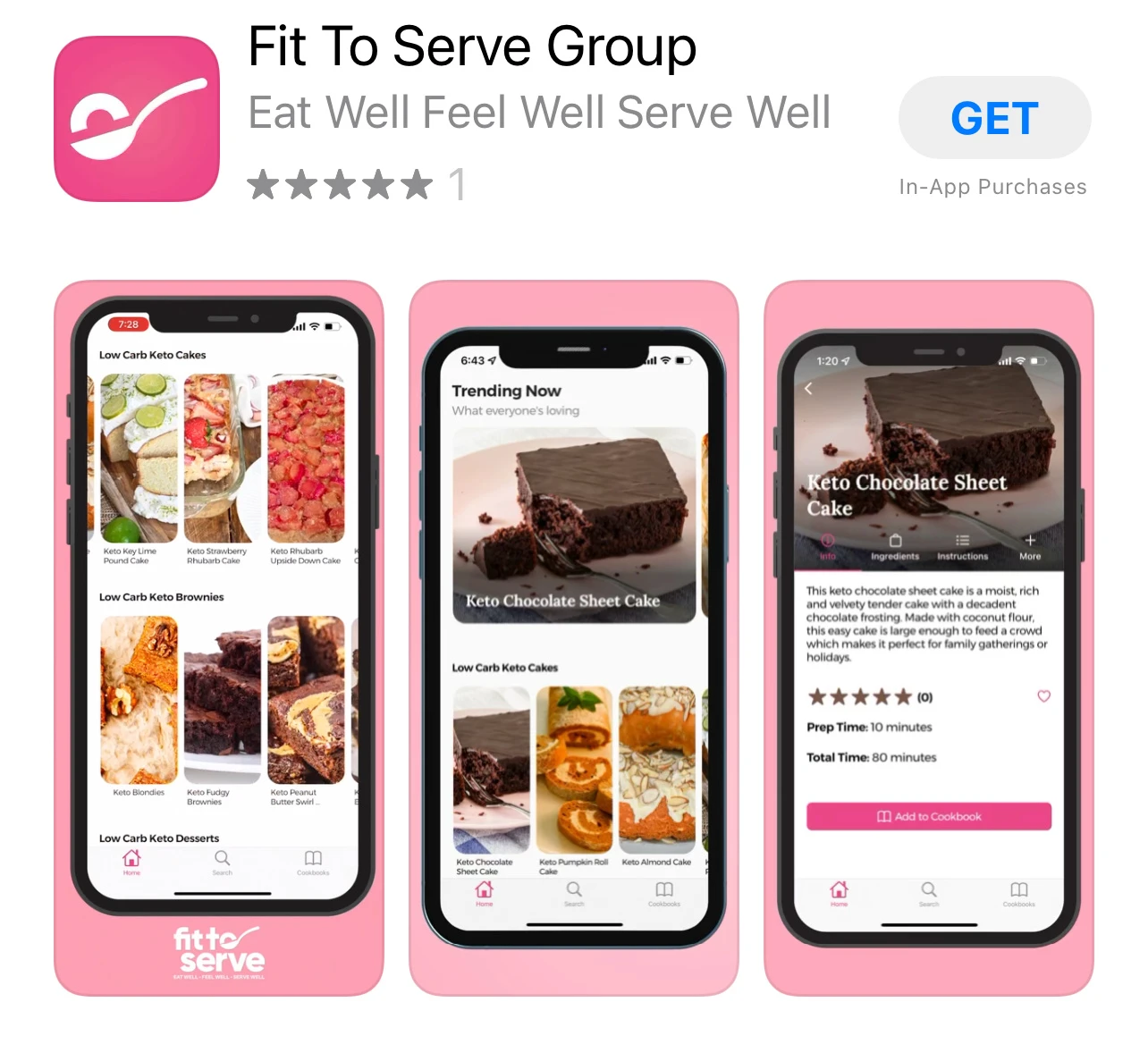 Disclosure: Some of the links below are affiliate links, meaning at no additional cost to you, I will earn a commission if you click through and make a purchase.
This recipe uses a combination of golden flax meal and coconut flour, which means that it's also high in fiber.
As a fan of finding creating tasty ways to add more fiber to our keto diet, this recipe is not only delicious, it's actually very filling and good for you.
Whenever I use flax meal in a recipe, I always recommend only using the golden type and regrinding it before baking. The extra step of regrinding your flax meal will ensure it has the right consistency and isn't gummy.
I have amassed quite a number of other keto baking tips you might want to also check out so that you have great consistent results every time you bake.
How To Make Keto Bread Pudding
Just like a traditional bread pudding, you'll need to bake the bread layer first. Once the bread is fully cooled, you'll cut it into chunks, add the egg custard sauce, and then bake for about 30 minutes.
Then as the bread pudding bakes, you'll make the decadent brown butter rum sauce.
It's the perfect make-ahead keto dessert since you can bake the bread ahead of time and then add the custard sauce and bake.
In fact, you can even make the butter rum sauce ahead and simply warm it up before serving. Bread pudding can be eaten both warm and cold.
If you're like me, you probably want it straight out of the oven, nice and hot with lots of crusted pieces at the top. But you should know that there is no right or wrong way to enjoy this keto bread pudding, the temperature is totally up to you.
You'll need to refrigerate your keto bread pudding and it will keep well for up to 5 days.
The Ingredients And Tools You'll Need:
The following are the ingredients and tools you'll need to make this recipe. Note that the full printable recipe card is at the bottom of the page.
For The Bread
For The Bread Pudding Custard
Unsalted butter softened
Heavy whipping cream
Eggs
Vanilla extract
Salt
Keto Butter Rum Sauce
Salted butter
Heavy whipping cream
Dark rum or rum extract
Best Sugar-Substitutes For Sugar-Free Bread Pudding
As far as my top choice of sweeteners, my go-to is a monk fruit/erythritol blend. My personal favorite is Lakanto's brand. But you can also use Swerve an erythritol sugar substitute, which also works well.
You could also use the stevia and erythritol-based brand Pyure for most of my baked goods. However, if using Pyure you will want to use half the amount called for in this recipe since it's a much sweeter choice.
As far as the buttered rum sauce sweetener, my recommendation is to use allulose because I find that does not crystalize as easily which is the case with an erythritol sweetener.
Tag Us
I sure hope you will try this gluten-free, keto-friendly bread pudding. Once you do make sure you remember to tag us on Instagram, Facebook, and Pinterest. It's what keeps us encouraged to keep sharing and perfecting our recipes.
Also, check out our Amazon Store for our recommendations. You might be surprised by how many great keto options are at your disposal.
Grab Our Books!
In case you didn't know we have authored two books for you, Essential Keto Bread and Essential Keto Desserts both inspired by your requests over the years. It's my prayer these keto cookbooks will help make keto a delicious breeze for you.
Join Our Jesus And Keto Movement
Looking for an online support system to help you stay the course on keto? As a family, we came to the keto diet looking at it from a Christian perspective. As believers, we live our lives supported by God's grace.
So when the Holy Spirit led us to combine our Christian faith and the keto diet, we did so in hopes of finding lasting transformation. When we followed the Holy Spirit's prompting to we got on the path to real transformation.
Knowing firsthand the benefits of this decision we have created a closed Christian group that is using the keto diet to transform their lives. We invite you to join our Private Facebook Group and see if it's not the key you have been missing.
Be sure to request our FREE Jesus and Keto E-Book (First 7 Days) We hope it blesses you.
Fittoservegroup Keto App
Looking for a fast way to access our keto recipes? We got you covered. There's an app for that. Yup, there's a Fit To Serve Group App and it's going to make your keto diet a delicious breeze!
Access hundreds of recipes that are all sugar-free, gluten-free, and keto-friendly.
Enjoy early access to recipes before they go live on the website. Plus, bonus recipes that are exclusive to the app. Make your own personal cookbooks that you can use to organize your favorite recipes.
Search recipes by title, ingredients, keywords, and categories, and of course every recipe shows complete nutritional facts. Get the Fit to Serve Group App for easy-to-follow keto recipes made with easy-to-source ingredients.
The app is loaded with hundreds of yummy recipes for breakfast, lunch, dinner, snacks, and even desserts!
Learn more by visiting our Fit To Serve Group App Page.
Keto Bread Pudding
Total Time:
1 hour
20 minutes
This keto bread pudding comes as close to the real thing. It's one that is sure to fool your taste buds. The recipe features a rich rum sauce that simply take it over the top.
Ingredients
4 ounces of full-fat cream cheese, softened
2 eggs
1 teaspoon of baking powder
1/4 teaspoon of salt
6 tablespoons of heavy whipping cream
1/4 cup of water
For The Bread Pudding Custard
2 eggs
1/4 teaspoon of salt
1/2 teaspoon vanilla extract
2 tablespoons of unsalted butter, softened
3/4 cup of heavy whipping cream
2 tablespoons of water
1/2 cup of chopped pecans (optional)
Keto Butter Rum Sauce
2 tablespoons salted butter
1/4 cup of heavy whipping cream
Instructions
To make the bread for the bread pudding, preheat the oven to 350 degrees and grease a 9 x 13-inch baking pan.
In a large mixing bowl, combine the softened cream cheese, sugar substitute, and eggs until fully combined.
To this mixture add the coconut flour, reground flax meal, baking powder, and salt. Combine until just mixed being sure to scrape the bowl as needed.
Add the heavy cream and water to the batter and mix until fully incorporated.
Pour the batter into the prepared baking pan.
Next, bake for 30-35 minutes until lightly brown.
All the bread to fully cool, about 15 to 20 minutes before cutting the bread into 1-inch cubes.
In another large mixing bowl, add the cubed bread crumbs.
Wash and dry the pan you used to bake the bread and butter the pan generously.
Turn the oven back on to 350 degrees.
For the bread pudding custard: In a medium-sized saucepan, bring the heavy cream and water to a simmer almost to a boil, then reduce the heat to low and add the butter.
In a medium-sized bowl, whisk the eggs, sugar substitute, vanilla, and salt.
Temper the egg mixture by adding 1/4 cup of the hot cream mixture and mixing well. Stir in the remaining cream mixture into the egg mixture one combine well.
In a large mixing bowl, pour the egg and cream mixture over the cubed bread. Toss the mixture being sure that you coat the bread well. Pour the prepared bread into the buttered 9x13 inch baking pan, being sure to press the bread to ensure it is submerged in the egg mixture.
If adding the optional pecans sprinkle them to the top of the bread pudding now.
Bake the prepared bread pudding for 40-45 minutes at 350 degrees or until the egg mixture is set and the top of the bread pudding is lightly brown.
Proceed to make the butter rum sauce: In a small saucepan, brown the salted butter over medium-low heat, stirring occasionally. The butter will begin to foam and bubble after 3-4 minutes and flecks of brown bits should start the form at the bottom of the pan. At this point, turn off the stove and continue to stir the butter until it is a light brown color.
To the brown butter add the allulose, heavy cream, and salt. Stir well until combined.
Simmer this sauce over low heat for about 15 minutes. It's important not to stir the sauce while it is simmering. At the 15 minute mark, turn off the stove and add the rum or rum extract. If adding pure rum, the sauce will foam. Stir the sauce place it back on the stove and cook at low for another 10 minutes again without stirring. This will help thicken the sauce and cook down the alcohol.
To serve the bread pudding, serve into 12 individual servings and pour a couple of tablespoons over each serving of bread pudding.
Store the bread pudding and sauce separately in the refrigerator well covered for up to 3 days. Note that the sauce may need to be warmed up after being refrigerated in order to flow easily.
Notes
I recommend that the golden flax meal be reground in a coffee/spice grinder for a finer texture. This will ensure that the texture of the bread is not rubbery.
For a buttered rum sauce that does not crystalize, I recommend using allulose as the sweetener.
If you choose to make the bread pudding with the additional pecan topping, add another .5 to the total net carbs per serving.
Nutrition Information:
Yield:

12
Serving Size:

1
Amount Per Serving:
Calories:

300
Total Fat:

31g
Cholesterol:

85mg
Sodium:

95mg
Carbohydrates:

6.5g
Net Carbohydrates:

3.5g
Fiber:

3g
Sugar:

.9g
Protein:

5g