These keto cranberry bars are a delicious anytime treat. The bars are not only sugar-free but also gluten-free, making them keto-friendly and oh so yummy.
The combination of tart fresh cranberries and the keto blondie base complement each other beautifully. It's a keto fresh cranberry bar recipe that uses fall spices like cinnamon, nutmeg, and ginger as well as orange and vanilla extract come together for one seasonal memorable cookie bar recipe!
It uses both almond flour and coconut flour for the perfect slightly chewy consistency. The use of cream cheese in the batter also gives it a dense texture that makes them a great packable healthy snack.
It's the good-for-you snack that will help tie you over to your next meal easily.
Be sure to visit our keto cookie bar recipes for more delicious options. If you're a fan of cookies, you should also check out our entire collection of keto cookies.
Keto Cranberry Bars
These low carb cranberry bars and can be whipped up in no time using simple wholesome ingredients. If you are anything like me, you have several bags of frozen cranberries in your freezer so that you can enjoy them even before the fall season arrives.
It's a keto-friendly cranberry bar recipe that is the perfect solution during busy weekdays when you're craving a keto treat. They're absolutely delicious and satisfy your hunger!
A batch of cranberry bars with fresh cranberries is also great for parties, holidays, or family gatherings!
Are Cranberries Keto-Friendly?
If you are wondering if cranberries are allowed on a keto diet, I am here to tell you that they can certainly fit into your daily macros. And because they have so much flavor just a few berries go a long way.
Don't worry if you're doing a low-carb diet. Eating cranberries won't take away from your progress because they are actually very low in carbohydrates and high in fiber.
The best way to enjoy cranberries is using fresh or frozen unsweetened berries. Fresh cranberries have only 12 grams of carbohydrates and almost 5 grams of dietary fiber, which makes them a healthy food choice for people monitoring their carb intake.
Ingredients Needed For Low Carb Cranberry Bars
Below are the ingredients you'll need. Note that the full printable recipe card is at the bottom of the page.
Disclosure: Some of the links below are affiliate links, meaning at no additional cost to you, I will earn a commission if you click through and make a purchase.
Cream cheese (room temperature)
Unsalted butter (room temperature )
Eggs
Vanilla extract
Orange extract
Sea salt
Baking powder
Fresh or frozen cranberries
How To Make Keto Cranberry Bars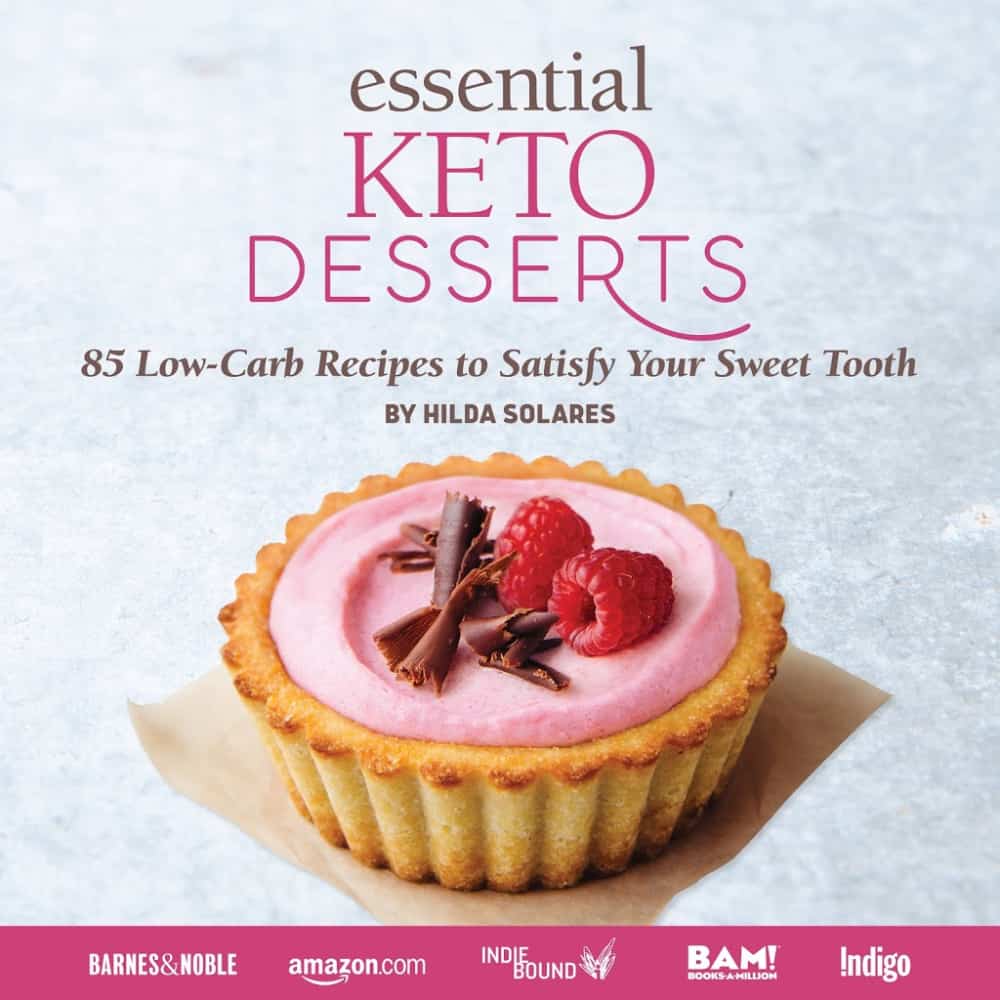 To make these keto cranberry bars, preheat the oven to 350 degrees. Prepare your baking dish by greasing well with butter. This will make it easier when it comes time to serve the bars plus the butter gives the bars extra flavor.
Then in a large bowl, using an electric mixer, you'll beat together softened cream cheese, vanilla extract, orange extract, sugar substitute, plus the eggs one at a time making sure they are well-incorporated into the batter.
Fold in almond and coconut flours, baking powder, salt, xanthan gum into the wet ingredients and combine until fully incorporated.
Then you'll spread half of the batter on the bottom of the prepared pan. Once that's done, you'll add the cranberries evenly over top. Note if you are using frozen cranberries there is no need to defrost.
Next, you'll cover the cranberries with the remaining cookie bar dough before baking them for about 30 minutes or until golden brown. Once the bars have been allowed to cool, you can drizzle the top with the vanilla icing.
Best Sugar-Substitutes For Sugar-Free Cranberry Bars
My top choice is a monk fruit/erythritol blend. My personal favorite is Lakanto's brand. But you can also use Swerve an erythritol sugar substitute.
You could also use the stevia and erythritol-based brand Pyure for most of my baked goods. However, if using Pyure you will want to use half the amount called for in this recipe since it's a much sweeter choice.
Lastly, if you can't easily find a more natural sugar substitute you can also use Splenda for baking or a generic brand of the same. It will work with great success.
I know not everyone would agree with me here and I respect that but in my book, it's still better than regular sugar. However, when it comes to the keto vanilla glaze you will have to use a confectioner's sugar substitute. Both Lakanto and Swerve have great ones.
Join Our Jesus And Keto Movement
If there is one thing I am particularly proud of sharing it's how we combined our Christian faith with the keto diet.
In case you don't know, Randy and I came to the keto diet looking at it from a Christian perspective. As believers, we live our entire lives supported by God's grace.
So when the Holy Spirit led us to combine our Christian faith and the keto diet, we did so in hopes of finding lasting transformation.
To say we needed God's intervention is putting it mildly. When we followed the Holy Spirit's prompting to we got on the path to real transformation.
Knowing firsthand the benefits of this decision we have created a closed Christian group that is using the keto diet to transform their lives. I love how supportive and encouraging this group of believers is. It's exciting to see how people are transforming their lives by combining this lifestyle with the Christian faith.
The testimonies coming out of our Fittoservegroup are what motivates us to continue to share what we've learned.
We invite you to join our Private Facebook Group and see if it's not the key you have been missing.
Note that once you click the link you will be prompted to answer a few questions that ensure that you understand what this group stands for.
Favorite Keto Hack To Stay On Track!
Arming yourself with seasonal keto recipes like these is certainly key in doing this diet long enough to see the many benefits. But even with the best low-carb ketogenic recipes sometimes additional help is needed.

This is when we also encourage you to have the
right supplements to help you get and stay in ketosis. Because when you have the right tools the keto diet becomes easier.
Perhaps you've struggled to get into ketosis consistently on your low-carb keto diet, or you've hit a plateau that doesn't seem to budge, consider using Perfect KETO's bundle to assist you. It's a great way to see the benefits sooner rather than later.
You'll learn how to elevate your ketones naturally enter into ketosis more quickly. Being at a deeper level of ketosis will help reduce your appetite, carb cravings, and give you lasting energy. These are the things you want to see happen as they make this diet sustainable and it's why we recommend them.
Perfect Keto has offered our readers a 15% discount on their products. Simply use this link for all qualifying products and the code FITTOSERVE at checkout.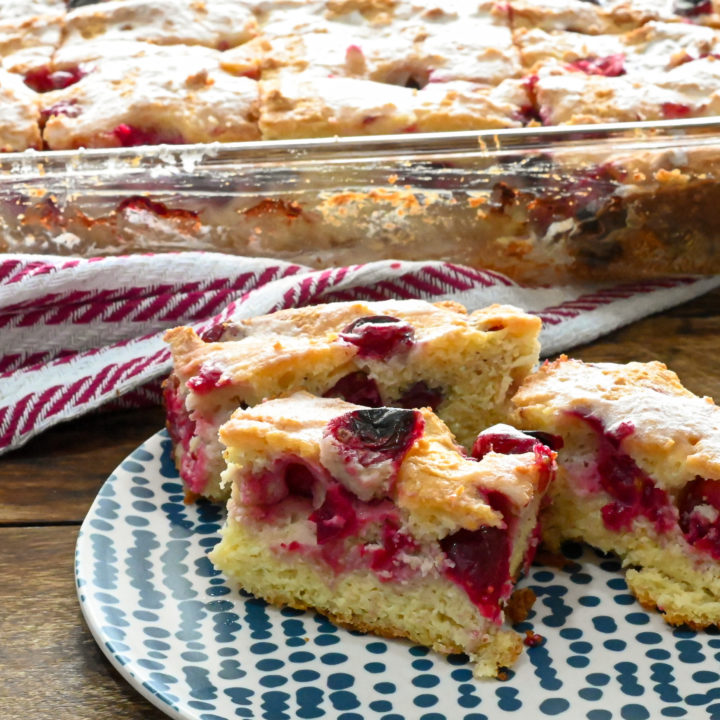 Keto Cranberry Bars
Additional Time:
5 minutes
These delicious keto cranberry bars make the perfect seasonal treat. Packed with fresh cranberries and made with a combination of almond and coconut flour they are healthy bars that are easy to make and share.
Ingredients
8 ounces of cream cheese (room temperature)
1/2 cup unsalted butter (room temperature )
5 eggs
1 teaspoon of vanilla extract
1/4 teaspoon sea salt
1 1/2 teaspoons of baking powder
1 teaspoon of cinnamon powder
1/4 teaspoon of nutmeg powder
1/4 teaspoon of ginger powder
12 ounces of fresh or frozen cranberries
Keto Vanilla Icing
1 teaspoon of vanilla extract
3-4 tablespoons of heavy whipping cream
Instructions
Preheat oven to 350 degrees. Grease well with butter on a 11X7 inch baking pan.
Using an electric mixer beat together the butter, cream cheese, vanilla extract, orange extract, and sugar substitute.
Add the five eggs one at a time, mix well making sure the eggs are well incorporated into the batter.
Fold in the almond flour, coconut flour, baking powder, salt, and xanthan gum.
Spread half the batter into the baking dish.
Add the cranberries evenly to the surface of the batter.
Next, spread the remaining batter to cover the cranberries. Note, that some cranberries can be exposed.
Bake the keto cranberry bars for 30-35 minutes or until golden brown.
Allow cookie bars to cool completely before drizzling the icing and slicing.
Store any leftovers in the refrigerator for 5 days or freeze for up to 3 weeks.

Keto Vanilla Icing
Combine the confectioner's sugar substitute with 3-4 tablespoons of heavy whipping cream and 1 teaspoon of vanilla extract.
Start with 2 tablespoons of cream and more if needed.
Drizzle the vanilla glaze over the top of the fully cooled scones and allow the glaze to set before enjoying.

Notes
If using frozen cranberries there is no need to defrost before adding them to the batter.
Nutrition Information:
Yield:

20
Serving Size:

1
Amount Per Serving:
Calories:

200
Total Fat:

15.5g
Saturated Fat:

6.2g
Cholesterol:

70mg
Sodium:

69mg
Carbohydrates:

2.9g
Net Carbohydrates:

3.9g
Fiber:

1.5g
Sugar:

0.5g
Protein:

12.5g
Did you make this recipe?
Please leave a comment on the blog or share a photo on Instagram