This is delicious keto mock apple pie that uses chayote squash in place of apples. Enjoy a keto apple pie recipe that fits your macros and is guilt-free.
This recipe is a result of me wanting an apple pie for a seasonal treat. I especially wanted low carb "apple" pie in time for the holidays but knowing that apples aren't very keto-friendly meant I had to get real creative.
Enter my recipe for keto mock apple pie, it uses chayote squash in place of apples and features a coconut flour crust that will fool your taste buds into thinking it's having a traditional apple pie.
Apples can't be used in a keto apple pie simply because they are quite high in sugar and not a lot of fiber, to justify their use. It's the reason that a keto diet doesn't include apples on its list of acceptable low carb fruits.
I must admit that although eating a low carb keto diet has become a lifestyle for us if there is one dessert I miss, is apple pie. I know many of my Paleo friends include apples in their diet, but for those who are insulin resistant, it's just not always a good option.
Do make sure you also check out our popular Keto Apple Cobbler for another mock apple keto-friendly dessert.
If you're a fan of pies you should also totally check out my other keto pie recipes that include traditional pies, tarts, and cobblers!
Keto Apple Pie
In my quest to create the perfect keto-friendly apple pie I began to play around with keto pie crust options. Up until this point I had not even attempted to make a low carb crust. To be honest I didn't think the results would be any good.
I knew that the key to the success of this low carb apple pie recipe was achieving a great keto crust. I knew that If I could manage to get the crust right, I was halfway to the finish line.
Enter my recipe for keto coconut flour pie crust. I created the crust using melted butter, coconut flour, and eggs. And although working with coconut flour is a little tricky it created the closest thing to a traditional flaky crust.
UPDATE: I have created what I now consider the ultimate keto pie crust. This new crust is easier to roll and is even flakier.
Keto-Friendly Apple Pie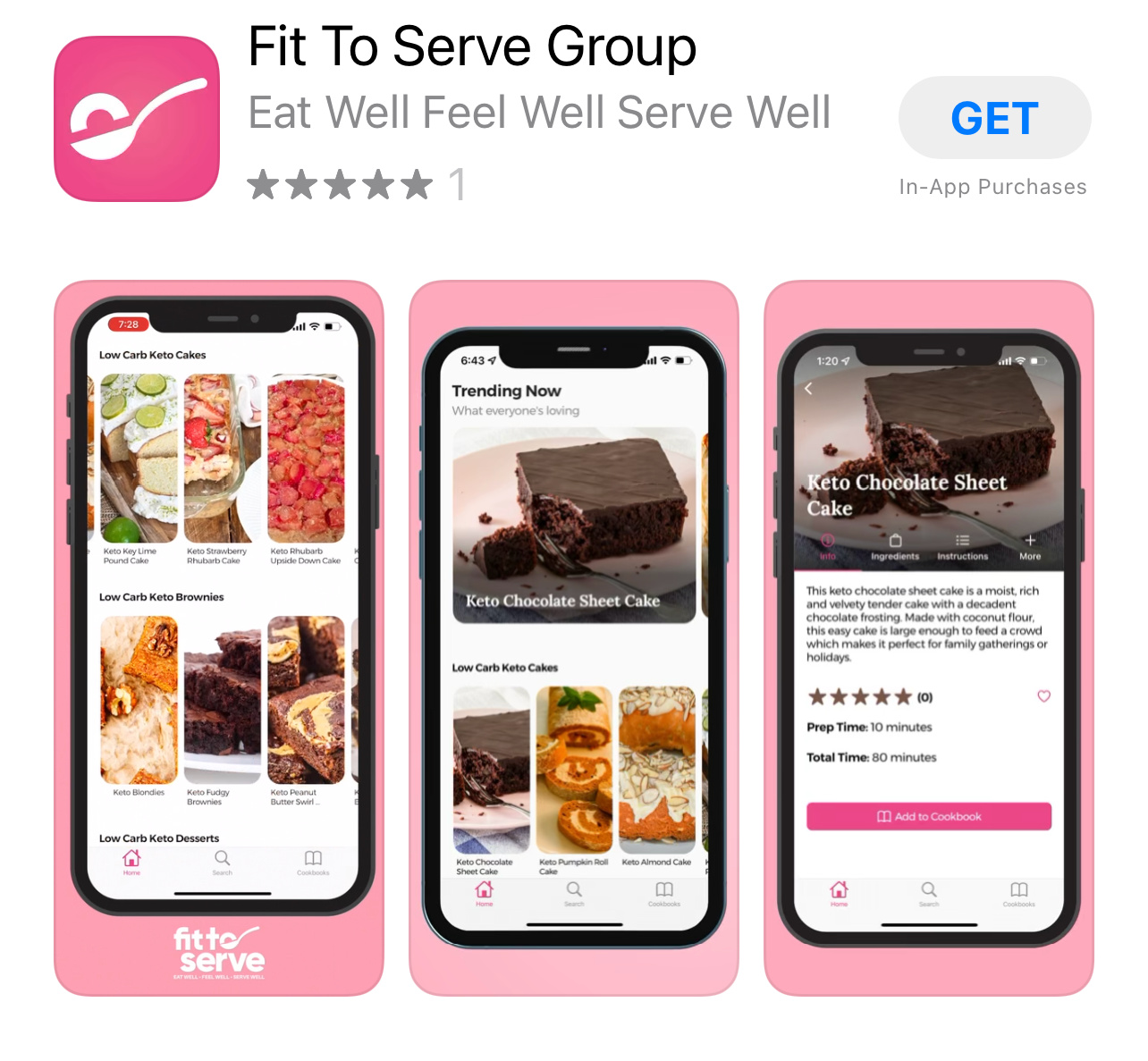 On average a medium-sized apple can have about 25 grams with only 4 of them being from the fiber. That's 21 net carbs for one apple.
You can basically get your daily carb allowance with one apple serving. That my friend is a definite no-no while doing keto. This is why I was on a mission to find an alternative to apples in order to have a more keto-friendly apple pie.
Keto Apple Pie Filling
Keeping my love of apples in mind, you must imagine how excited I was when I accidentally figured out how to use chayote squash as an apple substitute. I may not be the only one doing this, but I had not heard of it prior to this discovery. Insert happy dance!
What's so great about chayote as an apple replacement is that they are so similar to apples in both texture and appearance. The fact they have a very mild flavor means that they absorb apple pie spices beautifully.
I know some other brilliant low carb bakers have used zucchini squash as an apple substitute, but I personally feel the texture is too mushy and watery for my taste. Which is why I kept searching for a better alternative.
If you follower of our site you know I had already used chayote squash for my "mock" apple cobbler with great success. However, this stubborn girl wanted a pie.
Especially since pies have always played an important role in our family's Thanksgiving dessert traditions.
How To Make A Keto Apple Pie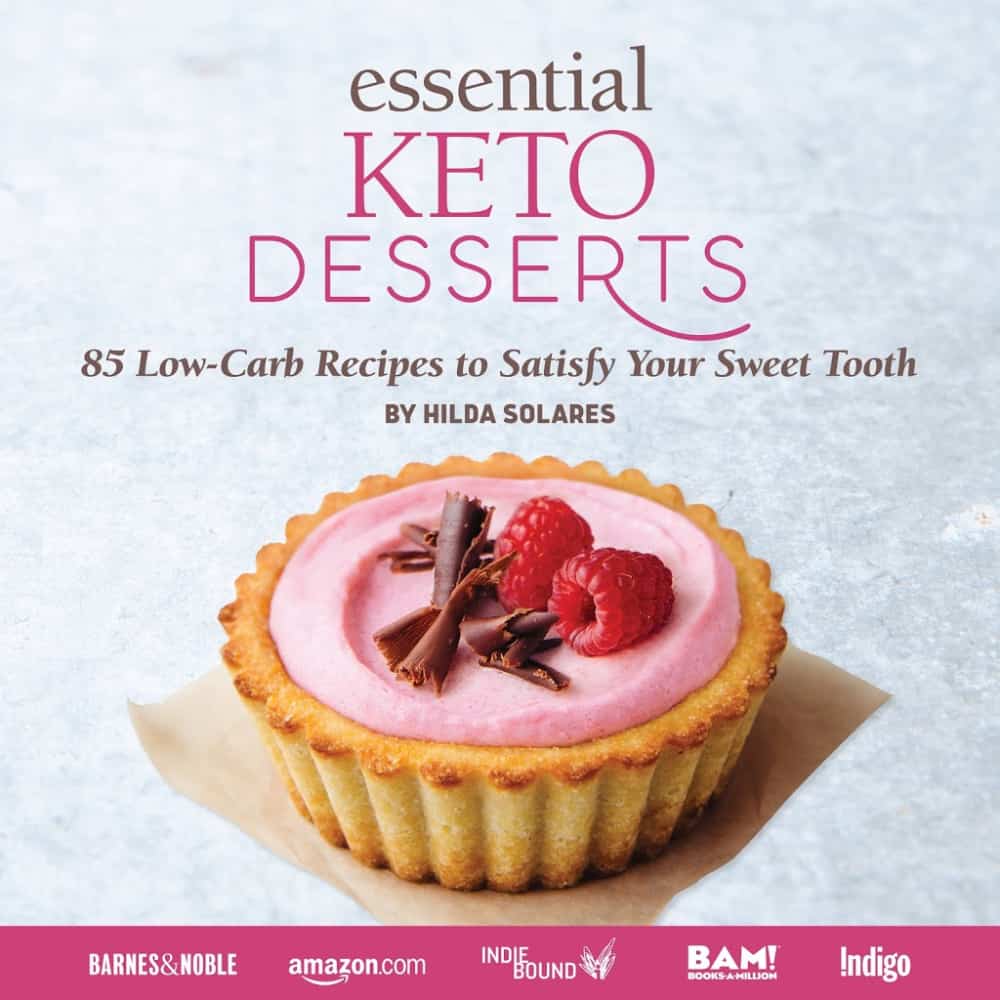 The following are my tips for making the perfect mock apple pie. The full printable recipe carb is at the end of the page but I encourage you to stick around for my recommendations.
As far as ingredients go the list is pretty small.
If you are wondering why I added cream of tartar to the pie filling, it's because it adds tartness to the filling. Trust me you want to add it to your chayote squash filling.
My ultimate goal was to have a keto mock apple pie in time for Thanksgiving Day since it is hands down my favorite holiday, probably because it's less commercialized than say Christmas.
Don't get me wrong I love Christmas too but besides the obvious opportunity to enjoy holiday fare, It's a holiday that makes us pause to give thanks together. What better way to celebrate all of God's blessings than around a meal that begs to be eaten slowly.
Having a heart of gratitude makes for a happier life in my book. I am a believer that we should be grateful every, single day. But our busy schedules can sometimes get in the way of this goal.
Having a holiday meal that focuses on giving thanks is not only a lovely gesture but it helps recharge our emotional batteries too.
The other aspect I love about this holiday is that it's wrapped up with so many special traditions. Whether it's a favorite activity or a dish that only makes an appearance once a year, Thanksgiving Day is a beautiful reminder of all things that truly matter.
Disclosure: Some of the links below are affiliate links, meaning at no additional cost to you, I will earn a commission if you click through and make a purchase.
Tag Us
I sure hope you will give this recipe for keto-friendly apple pie a try. Once you do, make sure you remember to tag us on Instagram and Facebook. It's what keeps this girl encouraged to keep sharing and perfecting her recipes.
Be sure to also check out our Amazon Store for recommendations. You might be surprised by how many great keto options are at your disposal.
Grab Our Books!
In case you don't know I have authored two books for you, Essential Keto Bread and Essential Keto Desserts both inspired by your requests over the years. It's my prayer these keto cookbooks will help make keto a delicious breeze for you.
Join Our Jesus And Keto Movement
In case you don't know, Randy and I came to the keto diet looking at it from a Christian perspective. As believers, we live our lives supported by God's grace.
So when the Holy Spirit led us to combine our Christian faith and the keto diet, we did so in hopes of finding lasting transformation.
To say we needed God's intervention is putting it mildly. When we followed the Holy Spirit's prompting to we got on the path to real transformation.
Knowing firsthand the benefits of this decision we have created a closed Christian group that is using the keto diet to transform their lives. We invite you to join our Private Facebook Group and see if it's not the key you have been missing.
Note that once you click the link you will be prompted to answer a few questions that ensure that you understand what this group stands for.
Favorite Keto Hack To Stay On Track!
Arming yourself with keto recipes is certainly key in doing this diet long enough to see the many benefits. But even with the best low carb ketogenic recipes sometimes additional help is needed.
This is when we also encourage you to have the right supplements to help you get and stay in ketosis. Because when you have the right tools the keto diet becomes easier.
Perhaps you've struggled to get into ketosis consistently on your low carb keto diet, or you've hit a plateau that doesn't seem to budge, consider using Perfect KETO's bundle to assist you. It's a great way to see the benefits sooner rather than later.
You'll learn how to elevate your ketones naturally enter into ketosis more quickly. Being at a deeper level of ketosis will help reduce your appetite, carb cravings, and give you lasting energy. These are the things you want to see happen as they make this diet sustainable and it's why we recommend them.
Perfect Keto has offered our readers a 15% discount on their products. Simply use this link and the code FITTOSERVE at checkout.
Feel free to reach out to us with any of your questions we would be happy to assist you.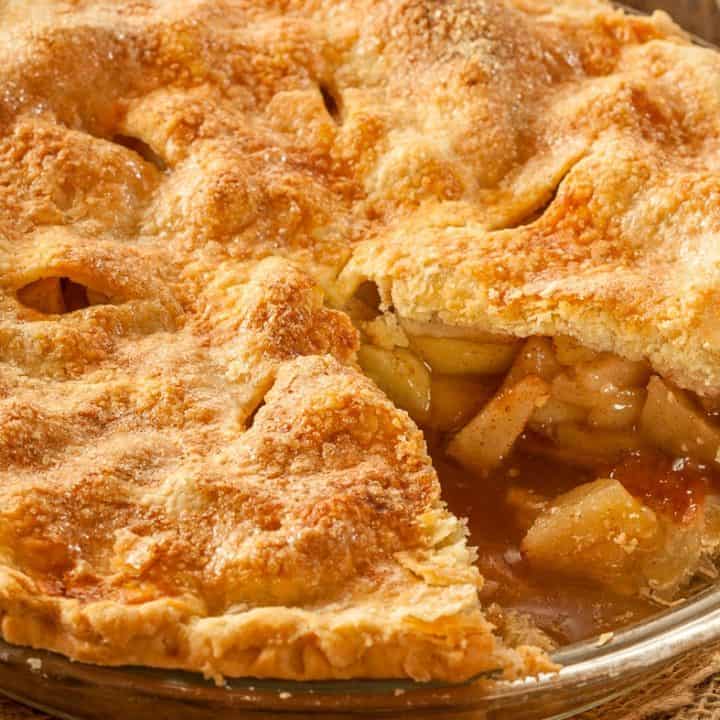 Keto Apple Pie
Total Time:
1 hour
20 minutes
This keto apple pie recipe is a delicious mock apple pie that uses chayote squash in place of apples and features a flaky coconut flour crust.
Ingredients
5 chayote squash
2 tablespoons of lemon juice
2 tablespoons of butter, sliced thinly
½ teaspoon of sea salt
1 1/2 teaspoons of cream of tartar
Crust
1 cup of unsalted butter, melted and cooled
4 large eggs , room temperature
½ teaspoon sea salt
2 teaspoon of granulated sugar-substitute
Instructions
Keto Crust
Melt the 1 cup of unsalted butter and allow to cool. Set aside.
In a large mixing bowl combine the coconut flour, sugar substitute, salt.
To the dry ingredients add the cooled melted butter and the 4 eggs.
Mix all the ingredients just until dough forms.
Divide dough in half to make the top and bottom of the pie crust.
Roll out the dough half between two sheets of parchment paper with a rolling pin. Set aside.
Transfer one crust into an 8-inch pie pan. Be careful to smooth out any cracks by pressing the dough together.
Filling
Boil the chayotes squash whole, peel, and slice. (Cook till tender about 15-20 minutes)
Place the peeled and sliced chayotes in a large bowl and add the sugar substitute, lemon juice, sea salt, cream of tartar and cinnamon powder. Combine well.
Assembling Your Keto "Mock" Apple Pie
Pour the chayote mixture into the prepared pie crust.
Dot the pie with the butter slices by placing it on top of the filling.
Top the pie with the other pie crust.
Press the edges around the pie with the tines of a fork to seal the two crusts together. Cut slits into the surface of the steam to vent as the pie cooks.
Bake the pie at 375 degrees for 35-40 minutes.
Serve warm or cold.
Refrigerate any leftovers for up to 5 days.
Notes
Note the pie crust will be fragile but the dough easily comes together by pressing it together.
UPDATE: I have created what I now consider the ultimate keto pie crust. This new crust is easier to roll and is even flakier.


Nutrition Information:
Yield:

1
Serving Size:

1
Amount Per Serving:
Calories:

165
Total Fat:

17.5g
Saturated Fat:

10.5g
Trans Fat:

0g
Cholesterol:

103mg
Sodium:

139mg
Carbohydrates:

4.2g
Net Carbohydrates:

3.1g
Fiber:

1.1g
Sugar:

0.4g
Protein:

3g
SaveSave
SaveSave
SaveSave
SaveSave
SaveSave
SaveSave
SaveSave