These keto red velvet donuts are, moist, spongy baked donuts that feature the classic red velvet flavor minus all the carbs!
Made with a combination of almond and coconut flour these are also gluten-free red velvet donuts. If that's not enough they are topped with cream cheese icing and then sprinkled with donut crumbs for a winning recipe.
As far as festive recipes go, no one can deny that a red velvet recipe is at the top of the list. These healthy red velvet donuts are perfect for the holidays like Valentine's Day and Christmas or any time you want to make a treat extra cheery.
I have several red velvet keto-friendly recipes on the site including a keto red velvet ice cream cake, red velvet cheesecake brownies, and even red velvet cookies.
However, this is the first time I have made a keto-friendly red velvet donut recipe.
Keto Red Velvet Donuts
What Is The Actual Flavor Of Red Velvet?
Traditional red velvet is made with a combination of cocoa powder, vinegar, and buttermilk.
When all these ingredients come together you get a chemical reaction that gives it its classic deep reddish maroon color. The red color is also often enhanced by some red food coloring.
As far as flavor goes, the actual flavor of red velvet is that of mild chocolate since it uses some cocoa powder but not the same amount as you would in a typical chocolate cake.
Although red food coloring is commonly added, the food coloring doesn't add any form of flavor.
How To Make Keto Red Velvet Baked Donuts
You'll note that the recipe uses a little vinegar and it's an important flavor factor in red velvet recipes, it's what gives it a little tang.
The vinegar flavor is mild but helps balance out the sweetness in the red velvet donut recipe. So don't skip adding this ingredient.
In the case of these donuts, I did not use buttermilk but the acidity of the vinegar combined with the heavy cream mimics the flavor perfectly without adding extra carbs.
Plus, adding cream cheese icing gives the recipe the classic flavor we have come to enjoy in red velvet.
What You'll Need
Disclosure: Some of the links below are affiliate links, meaning at no additional cost to you, I will earn a commission if you click through and make a purchase.
Note that the full printable recipe card is at the bottom of the post.
Red Velvet Donuts
Finely milled almond flour measured and sifted
Baking powder
Salt
Eggs, room temperature
Heavy cream
Melted unsalted butter
Vanilla extract
White vinegar, only a teaspoon
Boiling water
Cream Cheese Icing
Salted butter, melted
Cream cheese softened
Coconut oil
Vanilla extract
Hot water
Tools You'll Need:
Sugar-Substitute Options
As far as the best sweeteners for these sugar-free red velvet donuts, I recommend the use of Lakanto's granulated sugar substitute it's their erythritol and monk fruit sweetener that is as close to sugar as it gets.
Having said that, you can also use the brand Swerve which is an erythritol blend. Similar to Lakanto it uses sugar alcohols and has a 0 % impact on blood sugar.
You could also use the stevia and erythritol-based brand Pyure if you prefer to use a stevia-based sweetener. I will however add that we are not sure why but chocolate and stevia do not always place nice and can intensify the aftertaste of stevia.
It's not my preference to ever use stevia in chocolate recipes for this reason. Due note, that if this is your pick make sure you reduce the amount called for in the recipe by half since it's a much sweeter option.
If you can't easily find a more natural sugar substitute you can also use Splenda with good success. I know not everyone would agree with me here and I respect that but in my book, it's still better than regular sugar.
This recipe uses a powdered sugar substitute for cream cheese icing. It must be a confectioner's sugar substitute sweetener and it's why I defer to the only two I use regularly.
My favorite brands are Lankanto's monk fruit blend or Swerve that is another erythritol blend.
Tag Us
I sure hope you will try out this keto-friendly red velvet donut recipe! Once you do make sure you remember to tag us on Instagram, Facebook, and Pinterest. It's what keeps us encouraged to keep sharing and perfecting our recipes.
Also, check out our Amazon Store for our recommendations. You might be surprised by how many great keto options are at your disposal.
Don't forget to subscribe to our email list so that we can stay connected.
Grab Our Books!
In case you didn't know we have authored two books for you, Essential Keto Bread and Essential Keto Desserts both inspired by your requests over the years. It's my prayer these keto cookbooks will help make keto a delicious breeze for you.
Join Our Jesus And Keto Movement
Looking for an online support system to help you stay the course on keto?
As a family, we came to the keto diet looking at it from a Christian perspective. As believers, we live our lives supported by God's grace.
So when the Holy Spirit led us to combine our Christian faith and the keto diet, we did so in hopes of finding lasting transformation.
When we followed the Holy Spirit's prompting to we got on the path to real transformation. Knowing firsthand the benefits of this decision we have created a closed Christian group that is using the keto diet to transform their lives. We invite you to join our Private Facebook Group and see if it's not the key you have been missing.
Keto Meal Plan Easily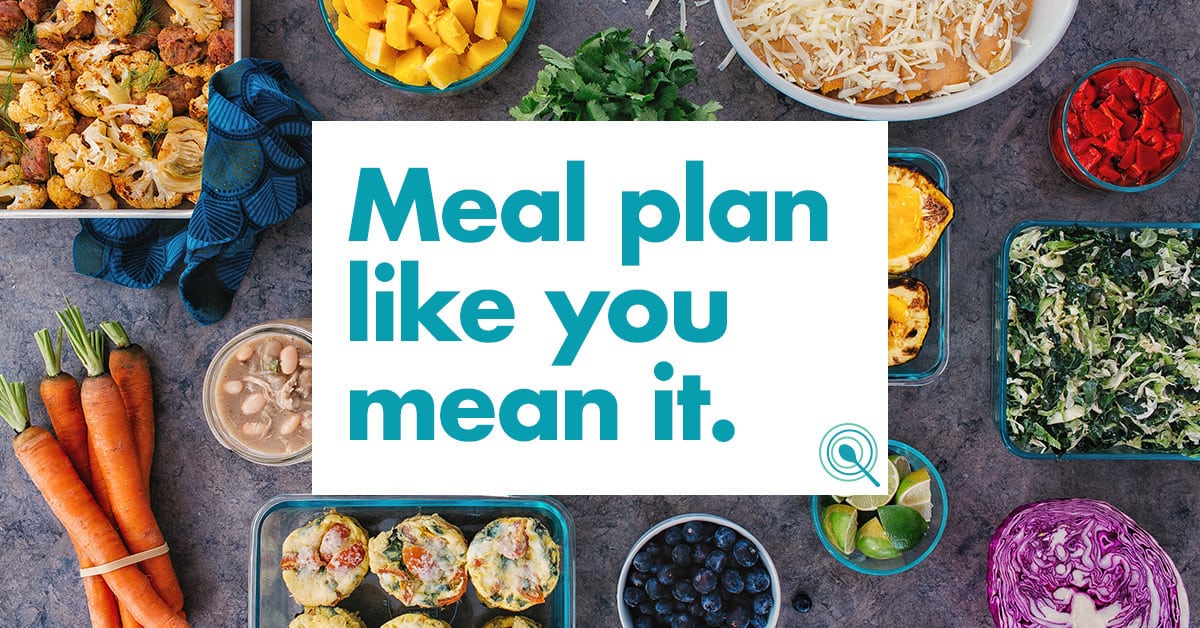 Looking for an easy way to plan your keto meals? Well, Real Plans, the meal planning service that makes meal planning a breeze. Real Plans will finally put an end to an hour after a frustrating hour of trying to create healthy meals.
After all, we all know how challenging it can be to meet the demands of our full lives. Can you agree with me that the last thing we need is to spend countless hours trying to put together a proper meal plan?
How It Works
Real Plans is an online meal plan and shopping list generator, that is customized to your personal preferences. I must tell you that I was pretty impressed with the fact that they even include a Keto meal plan option. I mean that is super cool if you ask me. You can even insert recipe links from your favorite sites, hopefully, this one too to help generate your meal plan.
Keto Red Velvet Donuts
Additional Cooling Time:
40 minutes
Total Time:
1 hour
20 minutes
These keto red velvet donuts are, moist, spongy baked donuts that feature the classic red velvet flavor minus all the carbs. It's topped with a cream cheese icing and a sprinkling of crumbled donut that makes it a delicious keto treat!
Ingredients
Keto Red Velvet Donuts
2 cups of finely milled almond flour measured and sifted
2 teaspoon of baking powder
1/4 teaspoon of baking soda
½ teaspoon of salt
3 eggs, room temperature
1 cup of heavy cream
1/4 cup of melted unsalted butter
1 teaspoon​ of vanilla extract
1 teaspoon of white vinegar
1 cup of boiling water
Keto Cream Cheese Frosting
1 ounce of cream cheese, softened
1 teaspoon of coconut oil
1 teaspoon of vanilla extract
1/4 cup of hot water
Instructions
Keto Red Velvet Donuts
Pre-heat oven to 350 degrees.
Grease well two 6 cavity donut pans.
Boil one cup of water and set aside.
Melt 1/4 cup of unsalted butter and set aside.
In a large mixing bowl combine the measured and sifted almond flour, coconut flour, cocoa powder, sugar substitute, baking powder, baking soda, salt.
Combine the dry ingredients until well mixed.
To the dry ingredients add the heavy whipping cream, boiling water, melted butter, vanilla extract, white vinegar
Next, add the 3 eggs one at a time using an electric mixer until fully incorporated.
Pipe the batter into the two prepared donut pans using a piping bag or a large zip lock bag that the corner has been snipped off of and then piped the batter into the donut pan cavities.
Lightly tap the batter into the donut pans using your fingers or the back of a teaspoon.
Note that you will be filling the donut pans to the rim because these donuts do not rise much.
Bake donuts for minutes for 25-30 minutes until donuts are fully cooked and you can insert a toothpick and it comes out clean.
Allow the donuts to fully cool at room temperature before taking them out of the mold.
Once the donuts are removed from the donut mold, place them on a baking rack to fully cool before dipping them in the cream cheese icing.
Optional: reserve 1/2 a donut to crumble a couple of tablespoons of the donut onto the surface of the donuts as decoration.
Keto Cream Cheese Icing
Melt the butter and in a medium-sized bowl combine the butter, coconut oil, and softened cream cheese. Combine well with an electric mixer. Set aside.

In a large bowl combine the confectioner's sugar substitute, salt and mix well. Set aside.

To the dry ingredients add the melted butter, coconut oil, cream cheese mixture, and vanilla extract. Use an electric mixer to combine well.
Next and add the hot water. Start by using half and add rest a tablespoon at a time if the consistency is too thick.

Quickly dip the donuts into the icing and set them on a baking rack to dry. If adding red velvet crumbs do so now before the donut icing sets.

Store Your Donuts
Once the donuts icing has set, store them in the refrigerator in a sealed container for up to 5 days. You can place the donuts on top of each other since the icing hardens. You can also freeze your donuts by placing them in a freezer-proof container for up to 3 weeks.
Allow your donuts to come to room temperature for the best flavor.
Nutrition Information:
Yield:

12
Serving Size:

1
Amount Per Serving:
Calories:

285
Total Fat:

27g
Saturated Fat:

14.1g
Cholesterol:

41mg
Sodium:

24mg
Carbohydrates:

11.5g
Net Carbohydrates:

5.6g
Fiber:

5.9g
Sugar:

1.7g
Protein:

8.2g