This recipe for keto pecan pralines is a sugar-free version of this classic Southern candy. They are easy to make with just a few ingredients, sugar-free sweeteners, butter, cream, and pecans, and so delicious!
These low-carb pralines are keto-friendly at only 1.6 net carbs per serving. Plus, this sugar-free pralines recipe is done in under 25 minutes, making it perfect as a last-minute dessert!
They taste so yummy that it will make you feel like you cheated on keto. It's won to share with family and friends even if they are not doing a keto diet. Yup, it will fool their tastebuds too.
If you're a fan of pecans, then you'll love our recipe for Keto Pumpkin Pecan Pie and our Keto German Chocolate Cake too.
Keto Pecan Pralines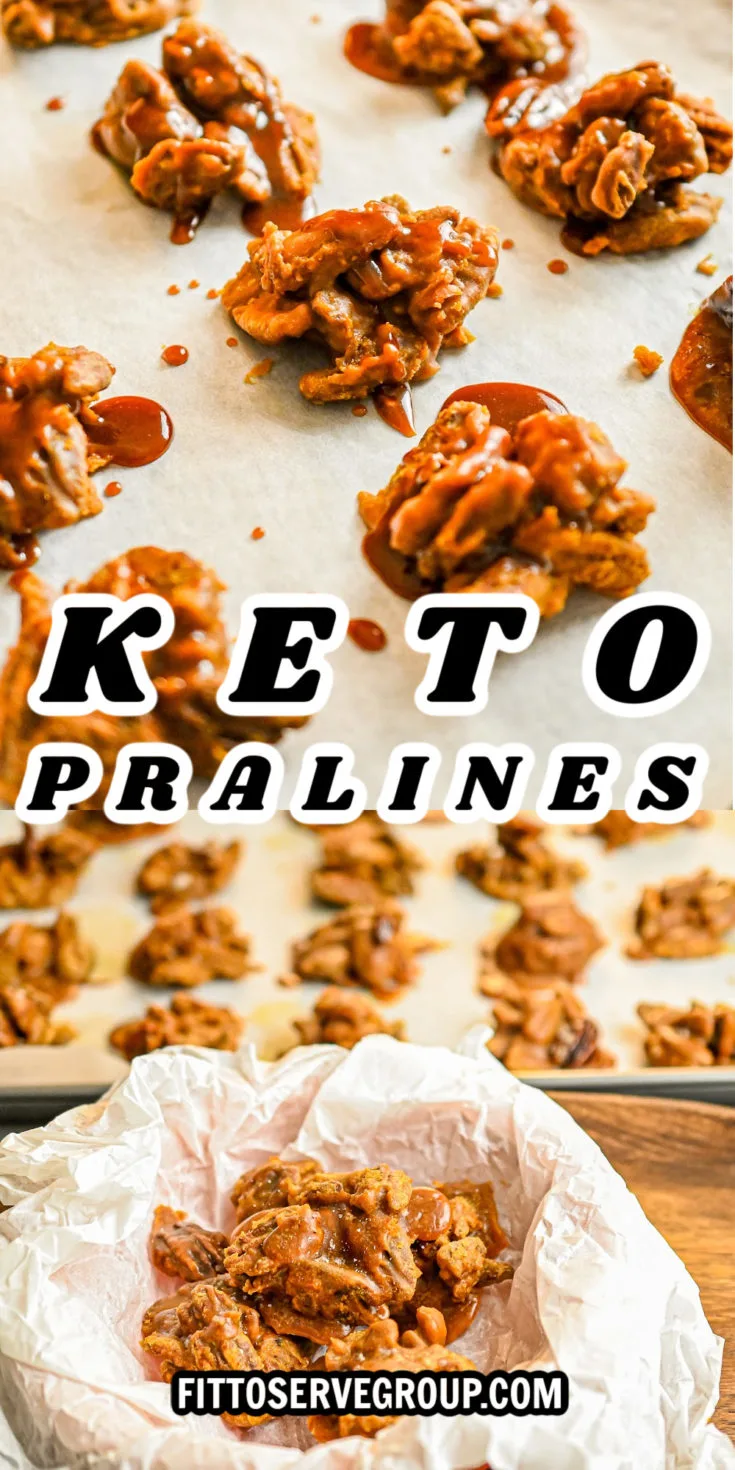 If you're wondering what pralines are, pralines are a popular candy confection in the South. Traditional pralines are made with sugar, butter, milk, and pecans to create a nutty candy cluster. They can also be made with other types of nuts, such as almonds or walnuts.
While sugar is the main ingredient in traditional pralines, keto-ers can rejoice because we have a keto-friendly version for you! This keto praline recipe uses a combination of granulated sugar substitute and allulose as the sweetener.
Allulose is a naturally occurring sugar found in certain fruits and is low on the glycemic index. This makes it a great keto alternative to other sugars.
You'll be happy to know that pecans are high in healthy monounsaturated fats and therefore are great as a keto snack.
How To Make Keto Pecan Pralines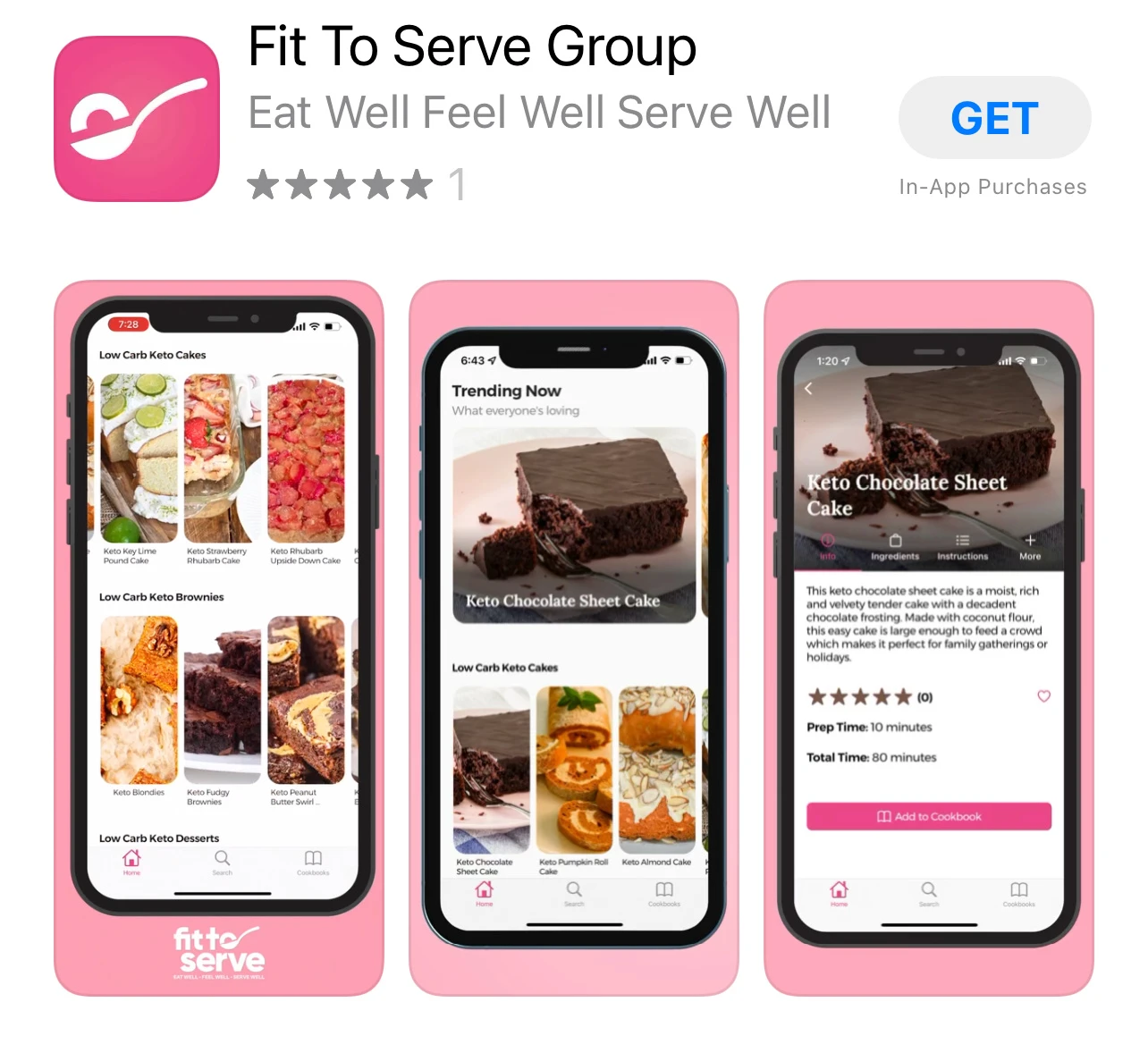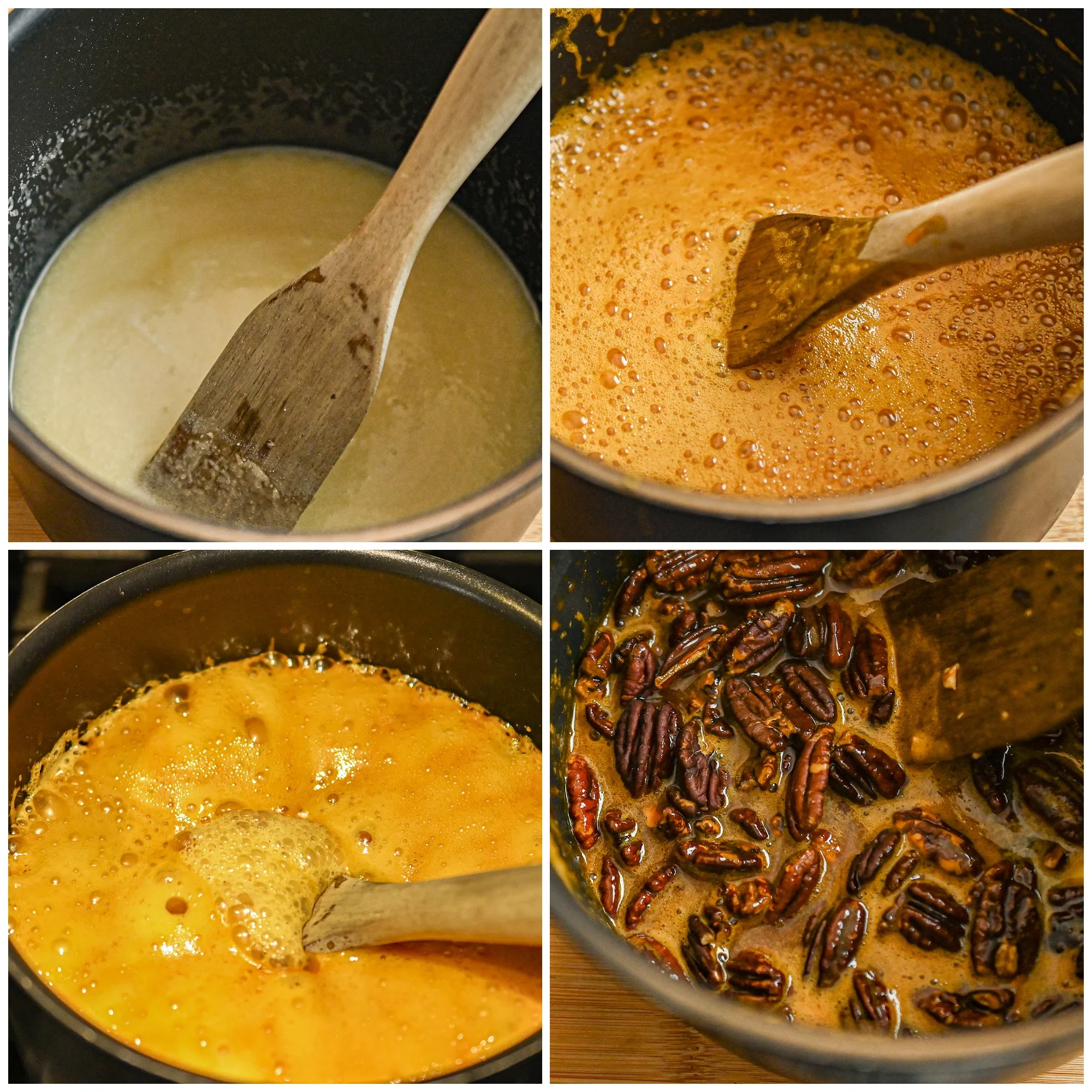 Making these keto pralines is very quick so it's crucial that you have all your ingredients measured out and ready to go to avoid burning your sauce!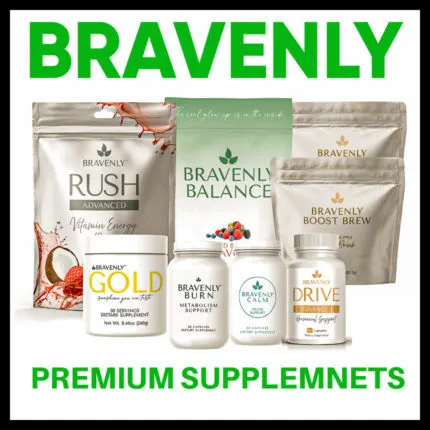 You'll start by toasting your pecans in the oven by placing the pecans on a baking sheet and baking for 10 minutes ( flipping halfway through) until toasted; set aside once done.
While your pecans are baking, you can prepare your keto sugar-free pralines sauce. The recipe has been well-tested using an erythritol blend and allulose. Choose these same sweeteners for the same results.
What I found is that these two sugar substitutes work together to give the pralines their classic texture, and since allulose isn't as sweet, it ensures that the recipe isn't cloyingly sweet.
You'll start by whisking together the sweeteners, heavy cream, vanilla extract, baking soda, and salt in a medium-sized saucepan over medium-high heat.
You'll cook this mixture for about 7 minutes until it starts to bubble, foam, and turn a golden color. Then you'll simply remove the sauce from the heat, add in your butter, stirring until it's melted and fully combined.
Next, you'll toss in your pecans. Stir until the pecans are all coated well, and then using a spoon drop them in clusters onto your parchment-lined baking sheet.
I then sprinkle to tops of the pralines with sea salt flakes that give these an extra boost in flavor.
All that's left is to patiently wait for them to cool completely and then enjoy!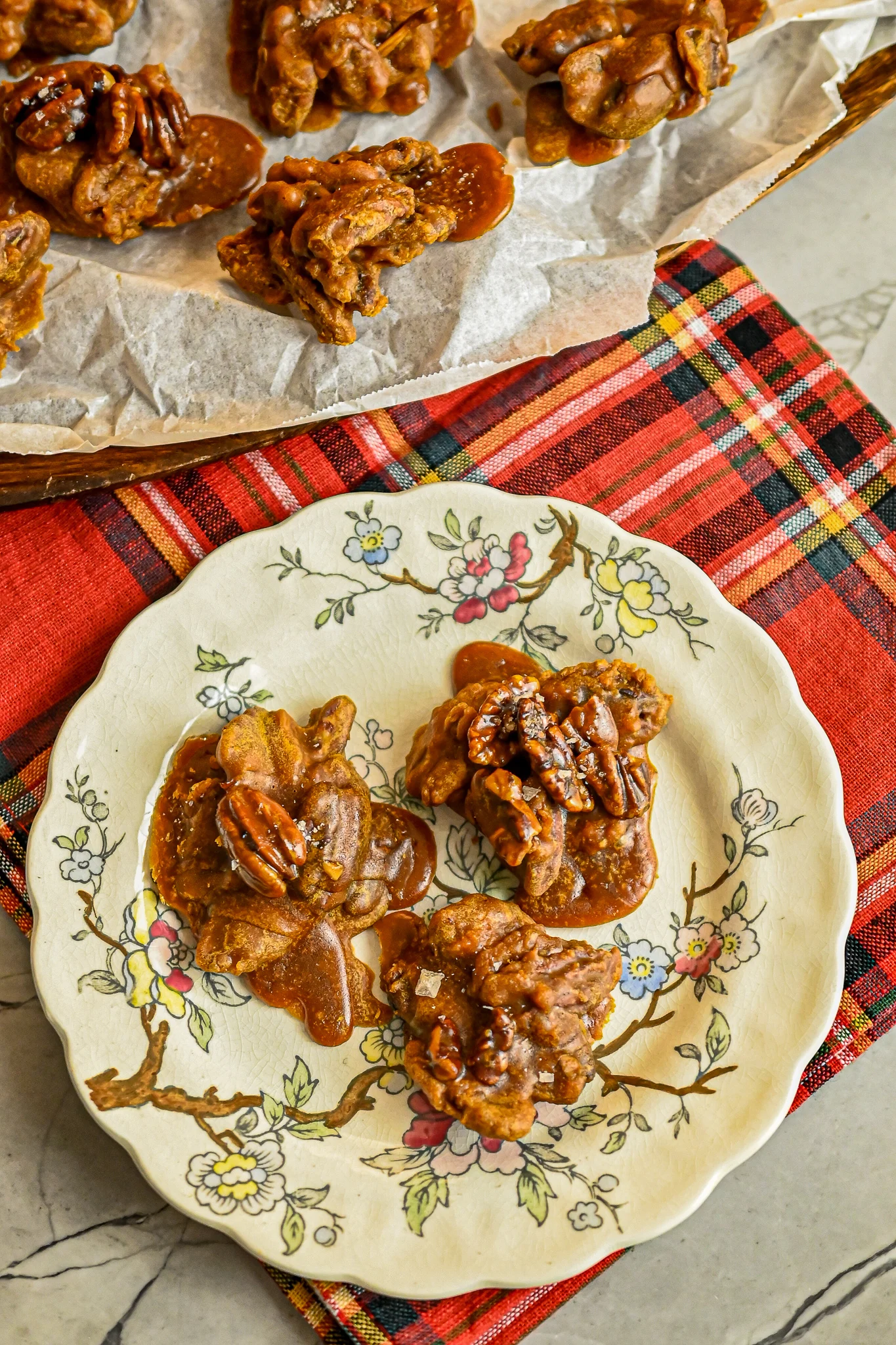 Ingredients Needed For Keto Pralines
The following are the ingredients you'll need to make keto-friendly pralines. Note that the full printable recipe card is at the bottom of the page.
Whole Pecans
Butter
Heavy whipping cream
Vanilla extract
Baking soda
Salt
Sea salt flakes (topping)
Best Sugar Substitutes For Sugar-Free Pralines
I have a couple of options when it comes to which granulated sweetener you can use for this sugar-free pralines recipe. Lakanto Monk Fruit is my favorite since the texture and flavor are what I have found to be the closest to real sugar.
You can also use Swerve granulated sugar substitute, which is an erythritol blend. Similar to Lakanto, it uses sugar alcohols and has a 0 % impact on blood sugar.
This is a major plus when doing a keto diet.
The recipe also uses Allulose I find that using some allulose prevents the sauce from crystallizing quickly.
I am recommending the use of ONLY an erythritol blend and allulose. I do not believe you will get the same results with other types of sugar substitutes.
Tag Us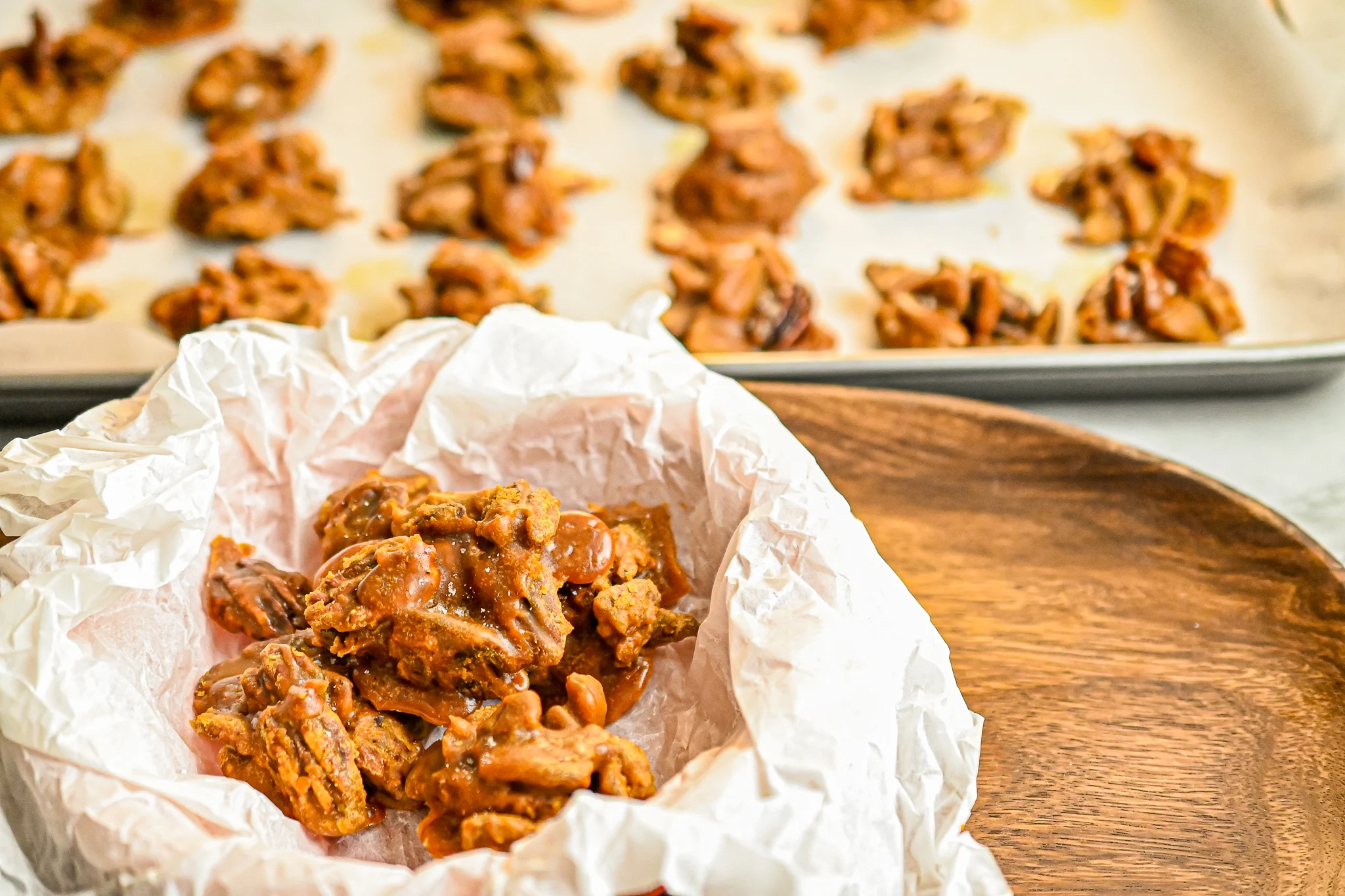 I sure hope you give these keto pralines a try. Once you do please remember to tag us with your pictures on Instagram and Facebook. It's what keeps this girl encouraged.
Grab Our Books!
In case you don't know we have authored two books for you, Essential Keto Bread and Essential Keto Desserts both inspired by your requests over the years. It's my prayer these keto cookbooks will help make keto a delicious breeze for you.
Join Our Jesus And Keto Movement
Looking for an online support system to help you stay the course on keto? As a family, we came to the keto diet looking at it from a Christian perspective. As believers, we live our lives supported by God's grace.
So when the Holy Spirit led us to combine our Christian faith and the keto diet, we did so in hopes of finding lasting transformation.
When we followed the Holy Spirit's prompting to we got on the path to real transformation. Knowing firsthand the benefits of this decision we have created a closed Christian group that is using the keto diet to transform their lives.
We invite you to join our Private Facebook Group and see if it's not the key you have been missing.
Be sure to request our FREE Jesus and Keto E-Book (First 7 Days) We hope it blesses you.
Fit To Serve Group Keto App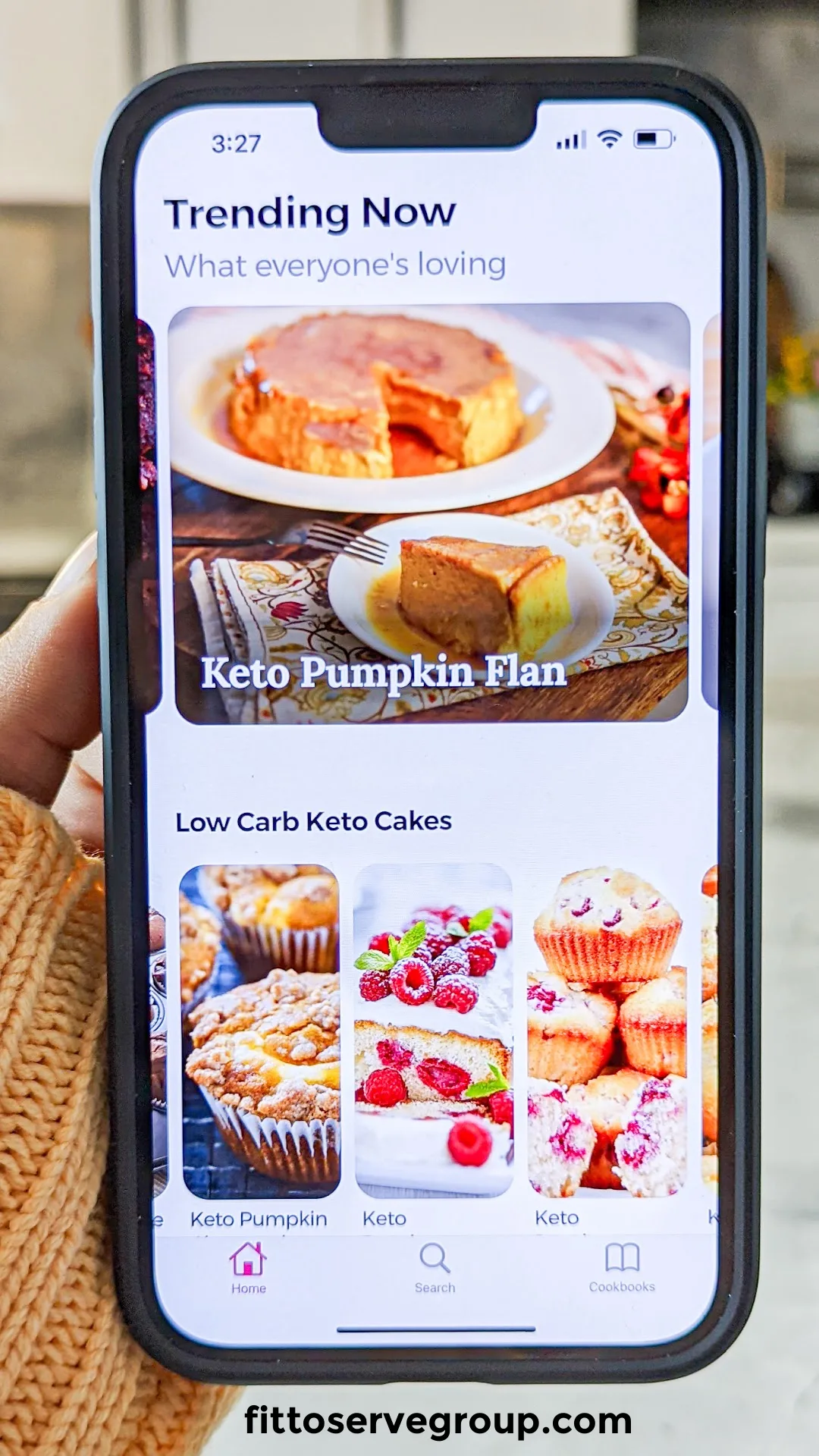 Looking for a fast way to access our keto recipes? We got you covered. There's an app for that. Yup, there's a Fit To Serve Group App and it's going to make your keto diet a delicious breeze!
Access hundreds of recipes that are all sugar-free, gluten-free, and keto-friendly. Enjoy early access to recipes before they go live on the website.
Plus, bonus recipes that are exclusive to the app. Make your own personal cookbooks that you can use to organize your favorite recipes.
Search recipes by title, ingredients, keywords, and categories, and of course every recipe shows complete nutritional facts. Get the Fit to Serve Group App for easy-to-follow keto recipes made with easy-to-source ingredients.
The app is loaded with hundreds of yummy recipes for breakfast, lunch, dinner, snacks, and even desserts! Learn more by visiting our Fit To Serve Group App Page.
Keto Pecan Pralines
These keto pecan pralines are just as tasty as New Orleans ' famous confections. They are rich, buttery super easy to make.
Ingredients
3 cups of whole pecans toasted
1/4 cup of unsalted butter
1/2 cup of heavy cream
1/8 teaspoon of salt
1 teaspoon of vanilla extract
1/2 teaspoon of baking soda
Instructions
Toast the pecan halves by preheating the oven to 300 degrees and placing the pecan halves on a baking sheet in a single layer and toasting for 10 minutes, turning them over at the 5-minute mark. Allow to cool and set them aside. Alternatively, you can roast on the stovetop over medium-high heat in a large shallow skillet. (about 5 minutes)
Line two baking sheets with parchment paper and set them aside.
Cook over medium-high heat on the stovetop the heavy cream, sugar substitutes, salt, vanilla extract being sure to whisk occasionally. Add the baking soda and allow the mixture to cook until it foams and turns a golden color and is well combined. (about 7 minutes)
Remove the pan off the heat and add butter and stir until the butter melts completely into the mixture and is well-combined.
Next, stir in the toasted pecans. Stir the pecans until they are all well coated and the mixture begins to cool.
Using two spoons drop the prepared praline mixture onto the parchment-lined baking sheets.
Sprinkle the tops with sea salt flakes.
Allow the pralines to cool completely before enjoying. The pralines are ready when you can easily lift them from the pan for about 10 minutes.
Store the pralines at room temperature and eat within 2 days. You can store it for up to a week in the refrigerator in an airtight container.
Nutrition Information:
Yield:

24
Serving Size:

1
Amount Per Serving:
Calories:

335
Total Fat:

34g
Saturated Fat:

4.9g
Cholesterol:

9mg
Sodium:

65mg
Carbohydrates:

6.3g
Net Carbohydrates:

1.6g
Fiber:

4.7 g
Sugar:

1.6g
Protein:

4.8g