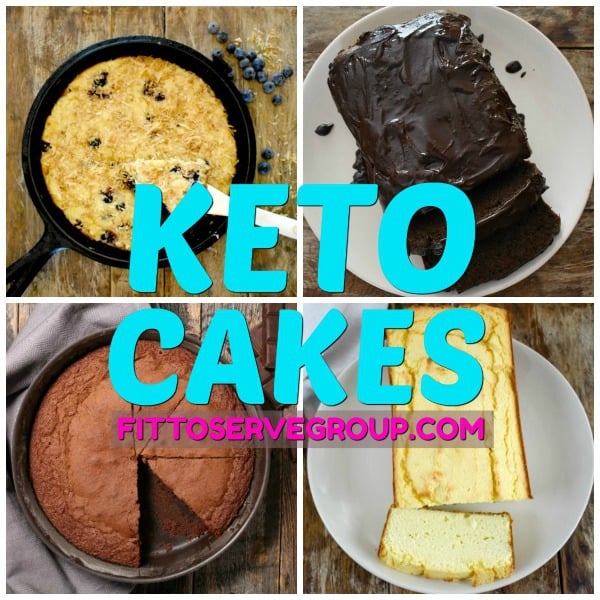 Keto Cakes because everyone should be able to eat cake. Just because you're on low carb diet doesn't mean you should deprive yourself of cake. 
This recipe collection of keto cakes has something for everyone. No matter your taste preference you are sure to find a low carb cake that satisfies a craving while also helping you stay committed to the keto diet.
Stop craving cakes while doing a low carb diet and give yourself permission to eat cake again!
When it comes to low carb cakes, this girl has learned a thing or two. My quest to making delicious keto cake recipes started with a deep need to convert a traditional pound cake that was a family favorite. 
I made up my mind that I would bring cake into my keto lifestyle and that it would be good enough to serve to even my non-keto family members and friends. Thankfully, that decision is what birthed my original keto cream cheese pound cake and put me on the path to creating other keto cakes. 
So if you are looking for delicious, keto cake recipes, then you've come to the perfect place. 
Keto Cakes
The following are all my low carb keto cakes in one central location. This recipe collection includes everything from a basic pound cake to the more elaborate seasonal cakes. The good news is that there is a low carb cake here for every level of baking.
Whether you're a novice baker trying to make your first keto cake, or an experienced baker wanting to be challenged. I have something for you.
All my recipes for keto cakes are low in carbs, sugar-free, gluten-free, grain-free, and diabetic friendly. This makes any of these low carb cakes a perfect treat for anyone doing a ketogenic diet.
The keto cakes are made with either almond or coconut flour and use sugar-alternatives that have zero glucose impact.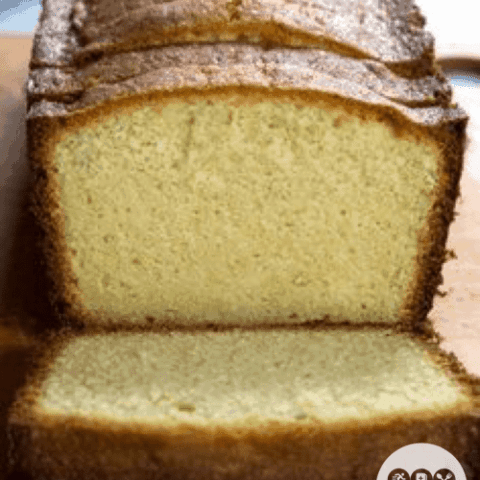 I'll start by sharing my recipe for keto cream cheese pound cake a recipe that took me by surprise. Soon after sharing my low carb pound cake it became a favorite in the keto community. I think it's a well-loved keto cake recipe because it's not only delicious but easy to duplicate and customize.
I can't tell you how much it thrills me to hear that my simple little recipe is helping people adhere to the keto diet. It's all I ever wanted when I set out to share my keto recipes. 
This recipe is made with the basic ingredients that make up a great pound cake, like butter, cream cheese, and eggs. But what makes it low in carbs is the swapping of regular sugar for a sugar substitute and instead of regular flour it uses almond flour.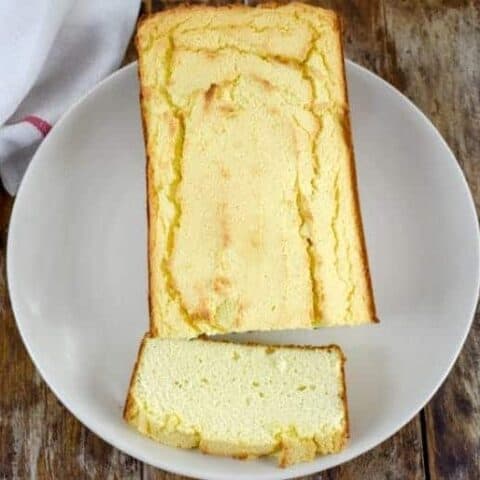 After the popularity of my original low carb pound cake, I began to get requests for a keto cake made with only coconut flour. Although I wasn't sure I could pull off a pound cake recipe made out of coconut flour alone, I am thankful the Lord heard my prayers. 
This recipe for keto cream cheese coconut flour pound cake without a doubt stretched my faith but thankfully delivers the same flavor and texture profile of my original keto pound cake.
So if you are wanting a nut-free version of pound cake, this recipe is the perfect solution. What's more, since it uses coconut flour it is also lower in carbs and an option for the those in the keto community who cannot consume nuts but can have coconut flour. 
Low Carb Cakes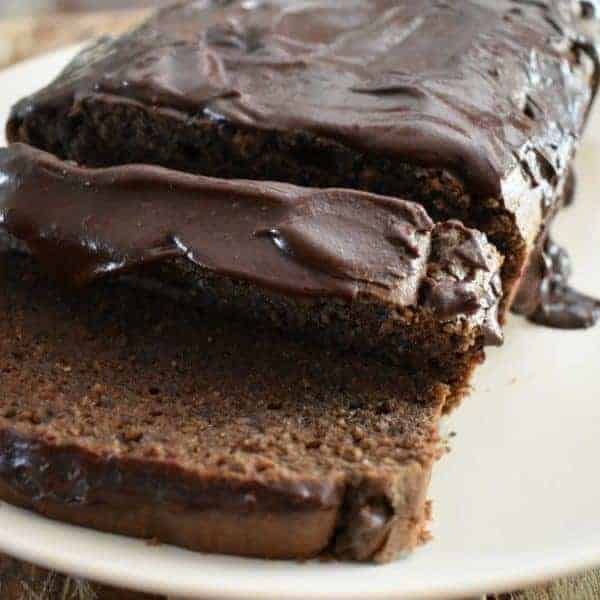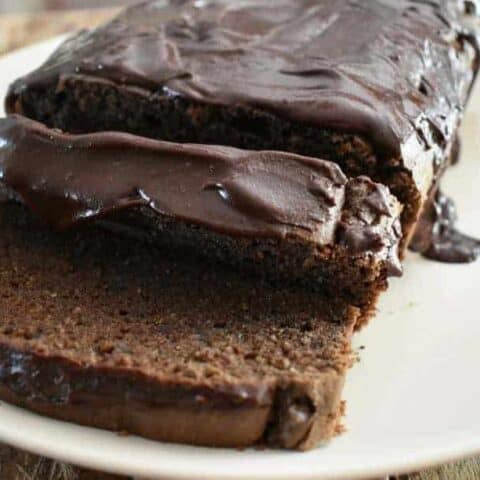 A Keto cream cheese chocolate pound cake recipe, that's everything you love about my keto cream cheese pound cake, except that it features chocolate as the star ingredient.
The chocolate flavor of this keto chocolate cake really comes through since it uses both cocoa powder and baking chocolate in the batter. 
What's more, the recipe includes a chocolate ganache that makes it a true chocolate keto treat.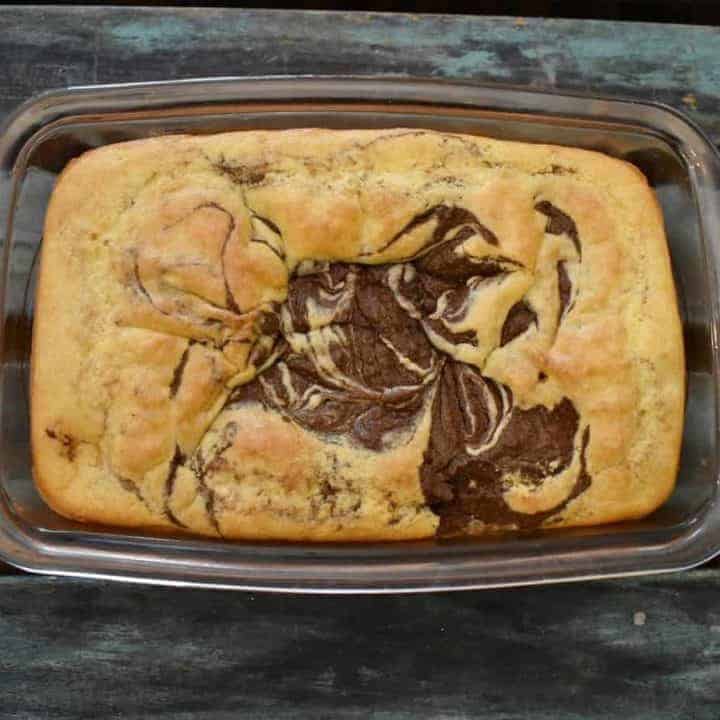 If what you are wanting is a keto cake that is reminiscent of your favorite marble cake, this keto mocha swirl pound cake is the ticket.
The mocha marble is achieved by reserving some of the keto cake batter and adding some cocoa powder and a little instant espresso powder. Then it's swirled into the cake giving you a marbled option that is low in carbs and keto-friendly.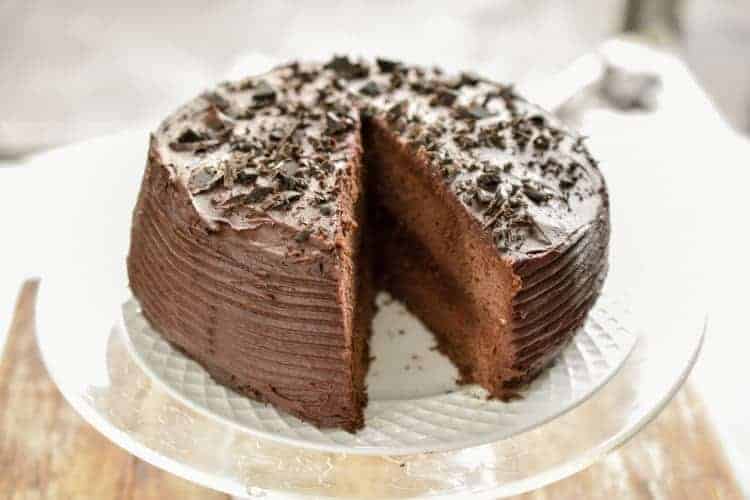 This recipe for keto chocolate coconut flour cake has all the qualities that people love about our keto cream cheese coconut flour pound cake but instead of vanilla, it's chocolate. 
It's an incredibly rich, moist chocolate cake that also happens to be low in carbs and keto-friendly.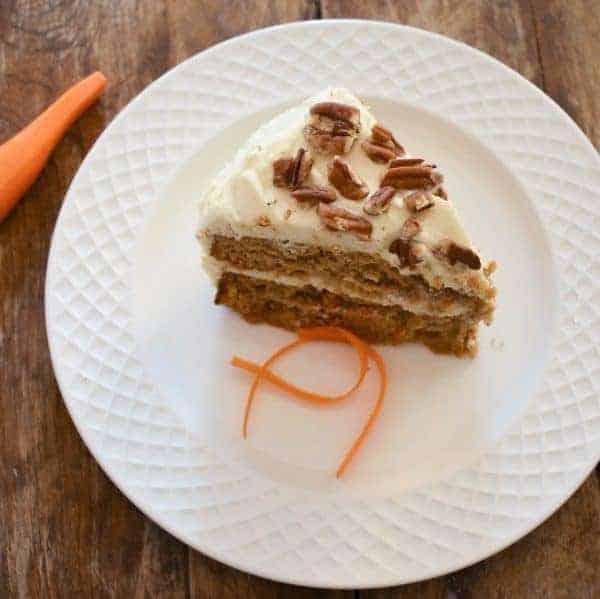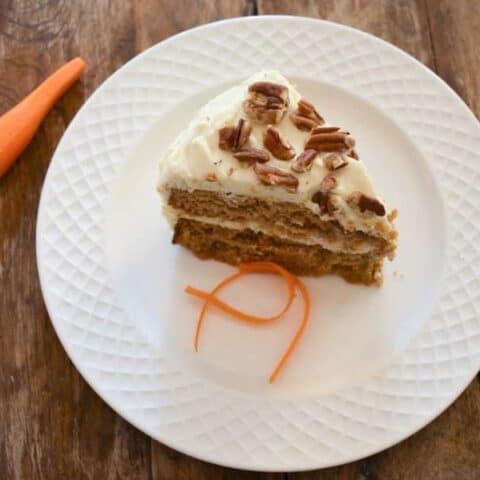 Oh, how this girl loves carrot cake. So I figured that if I was missing carrot cake there had to be others who did too. You can say my weakness for carrot cake is what birthed this low carb keto carrot cake. 
All I can say is that once you try this rich keto carrot cake, you'll be happy I was missing this American classic.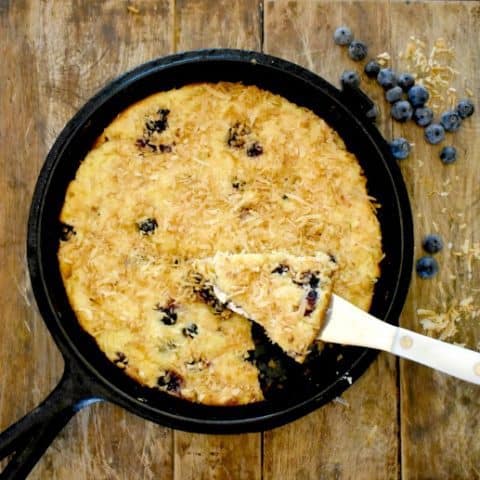 My keto blueberry coconut skillet cake makes eating a low carb diet a breeze.  The blueberries and coconut pair perfectly in this recipe, which is a major win if you are wanting a keto treat that's made with coconut flour.
What's more, this keto blueberry coconut skillet cake is light, airy, and moist. What more can you ask for?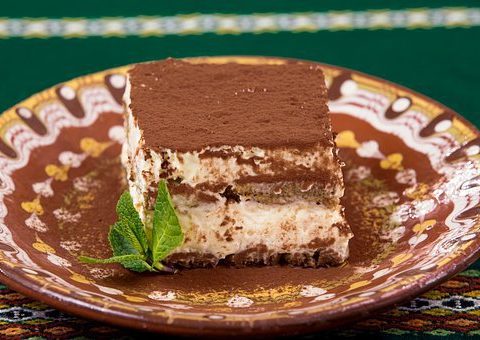 I was wanting a keto tiramisu cake that would rival what I used to enjoy prior to going keto. In my book, it's probably the most festive dessert I have on the site. Something about this Italian classic just makes me feel fancy. I know it's silly but I just feel it's an elegant cake. 
Although traditional tiramisu calls for ladyfingers, I chose to bake my classic keto cheese pound cake in a flat jelly roll pan and then sliced the cake to look like ladyfingers instead.  This worked perfectly for this low carb tiramisu.
It features a rich mascarpone custard that is layered between the espresso soaked cake and dusted with cocoa powder. I must say my family and friends were thrilled with the results and this girl got her craving satisfied.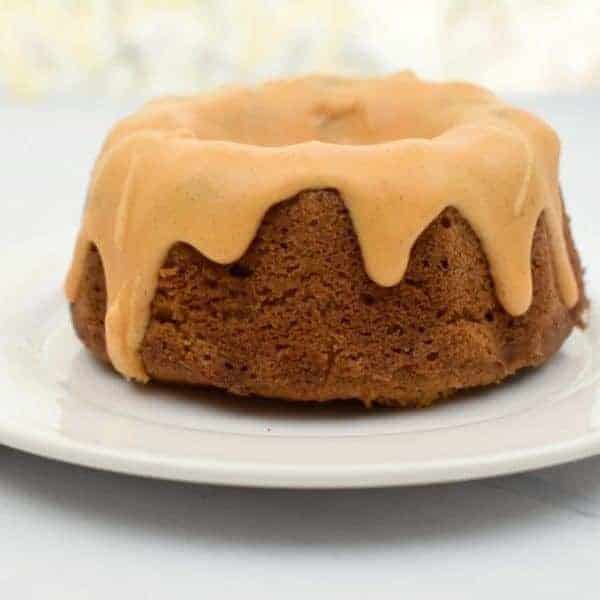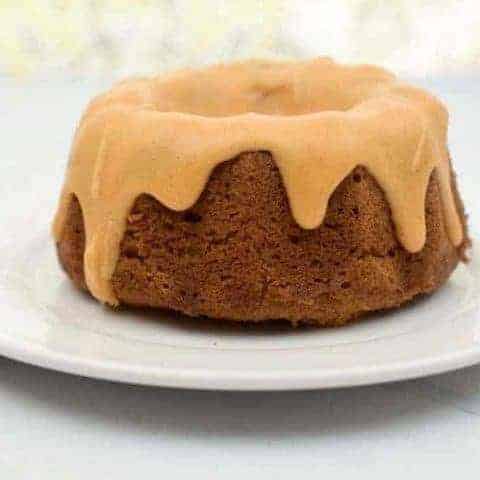 Wanting to offer you a seasonal treat, I created a keto pumpkin cream cheese pound cake recipe. This cake is a fantastic option once pumpkin season comes around. Although, I will tell you that many readers have expressed how much they enjoy the flavor of this cake and plan to have it year round. 
This is a true pumpkin cake. It's flavorful, moist and has a lighter texture than my low carb pumpkin loaf recipe because that's more of a quick bread option.
What's more, I've topped this low carb pumpkin cake with a keto-friendly maple icing. The icing gives it a true festive quality and further enhances the flavor of the cake. 
Keto Pumpkin Cakes
Listed are our other keto pumpkin cake recipes for you to also enjoy.
Easy Keto Cakes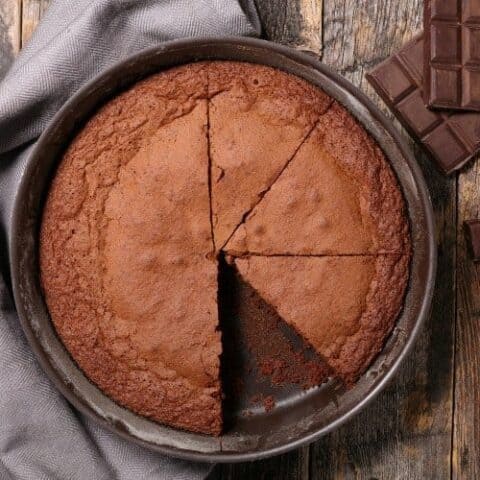 I told you this keto cake collection was vast. The following are just some more basic keto cakes that have created for you. 
Keto Coffee Cakes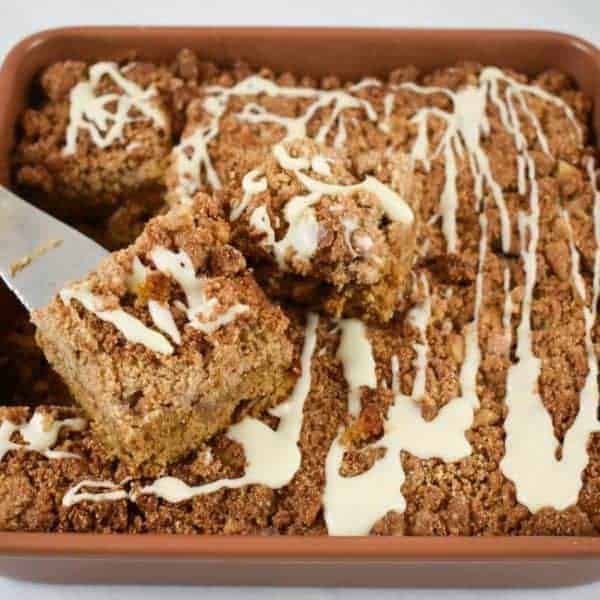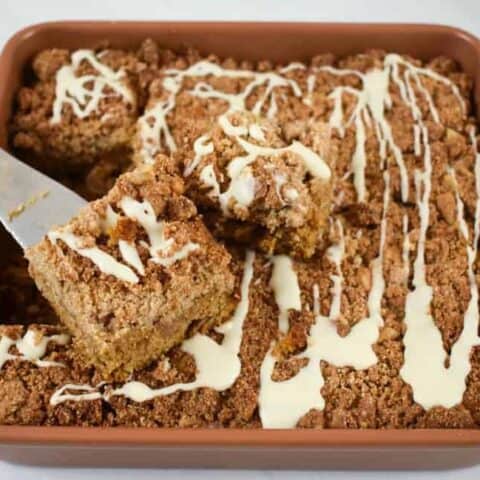 Because coffee cakes are a must in my world, recipes for keto coffee cakes quickly started to appear on the site. I have several flavors for you to choose from and I'm sure more will continue to surface. 
Keto Cupcakes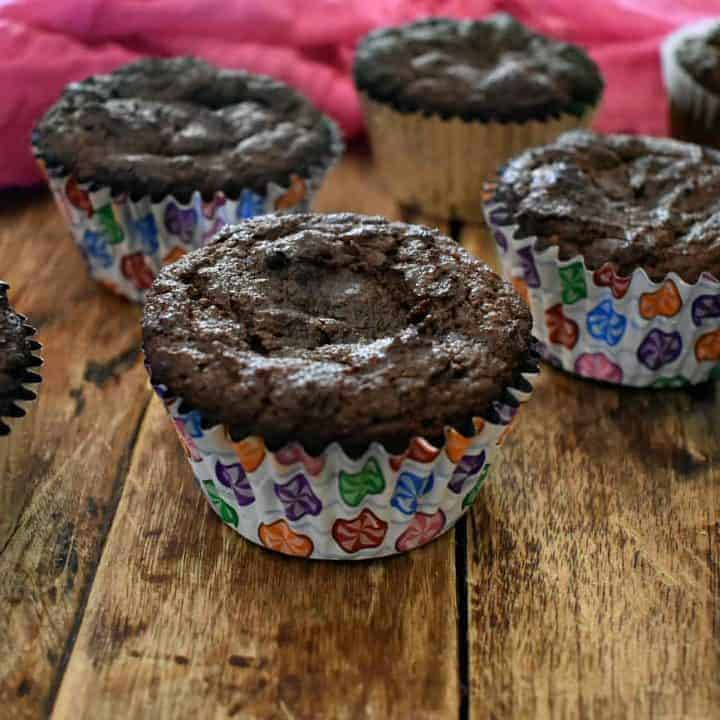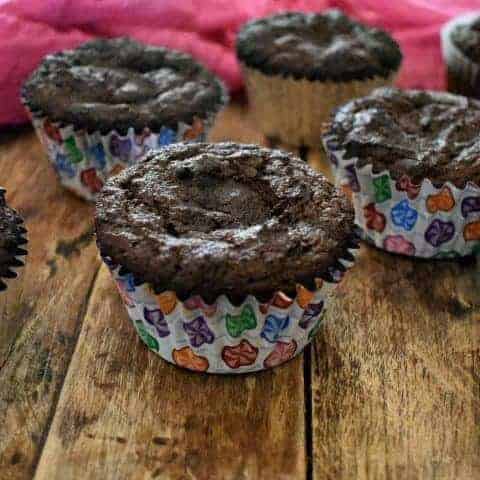 Sometimes what's needed is a keto cake with built-in portion control. That's when keto cupcakes best shine. They deliver all the flavor of a cake but without the worry of consuming too many. 
Disclosure: Some of the links below are affiliate links, meaning at no additional cost to you, I will earn a commission if you click through and make a purchase. 
Keto Cake Baking Essentials
I thought I would share some of my favorite Keto Baking Essentials as well as my Keto Baking tips. The list includes my go-to baking ingredients and some kitchen utensils that I turn to often when baking keto. 
Let's start with my sweeteners of choice. If you're a monk fruit fan make sure use our Lakanto link and get a discounted price. Or if you prefer Swerve, the erythritol blend,  then please consider shopping via our Amazon Store link. Doing so will help with the cost of running the blog.
Products from Amazon.com
‹
›
Products from Amazon.com
‹
›
Products from Amazon.com
‹
›
Products from Amazon.com
‹
›
Products from Amazon.com
‹
›
I thank you in advance for any affiliate purchases you may make via our site. Your support is much appreciated. 
I sure hope you will give these keto cakes a try. Once you do, make sure you remember to tag us on Instagram and Facebook. It's what keeps this girl encouraged to keep sharing and perfecting her recipes for you.
Consider joining our Private Facebook Group where others are combining their Christian Faith with that of a ketogenic lifestyle.