It's a keto chocolate flaxseed cake and it's the perfect way to add more fiber and nutrition while doing a low carb keto diet. Personally, I'm always looking for delicious ways to add more fiber content while doing keto.
Because frankly, it can be a bit of a challenge to do so. My solution was to create a keto chocolate cake made with Hershey's Special Dark Cocoa and a golden flaxseed meal.
If you are a fan of adding more fiber to your keto diet, you should also check out our collection of keto high fiber recipes.
Flaxmeal on its own isn't the most appetizing food to embrace but when it's coupled with chocolate, well it's a whole nother thing. If you are looking for a way to add more Omega-3 to your keto diet, my low-carb chocolate flaxseed cake may just be the solution you've been looking for.
If you're not able to consume nut or gluten flour, then a flaxseed meal could be your flour. This makes a rich, moist chocolate cake. It's gluten-free, dairy-free, paleo, and keto-friendly.
Top with powdered confectioner's sugar substitute or my keto chocolate frosting. If you prefer a more classic chocolate cake then make sure you check out my Keto Hershey's Chocolate Cake or my Keto Chocolate Cream Cheese Pound Cake visit my Keto Cakes for our complete list of Keto Cake Recipes.
Keto Chocolate Flaxseed Cake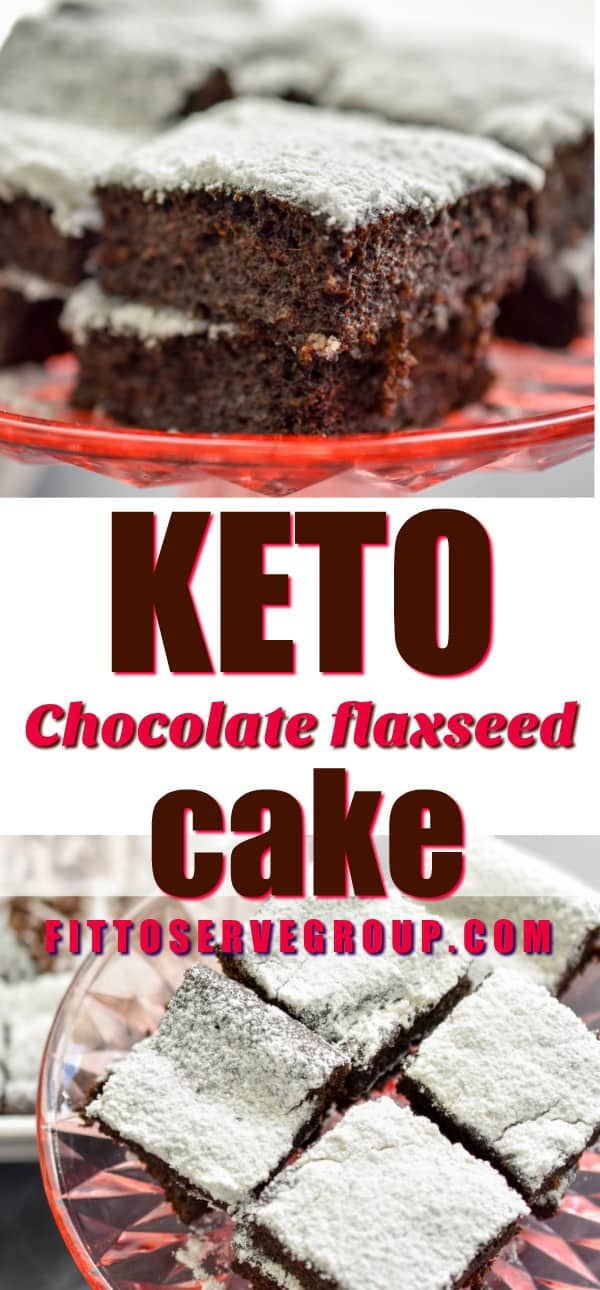 Why not sneak in more of this essential fatty acid and do so in a keto-friendly cake? Flaxseed chocolate cake is an easy way to add more Omega-3 to your diet. Omega-3 is considered to be a healthy fat that's been shown to have heart-healthy effects. And for that reason alone, this girl is always looking to add more of it into her diet.
Flaxmeal also has lignans, a plant estrogen high in antioxidants. Another benefit is that it's high in both soluble and insoluble fiber. Again, adding more fiber to your keto diet just makes sense. Recent studies suggest that flaxseed might be able to protect us against breast, prostate, and colon cancers.
It appears that the plant omega-3 fatty acid found in flaxseed, called ALA, can inhibit tumor incidence and growth. Lignans may help protect against cancer by blocking enzymes that are involved in hormone metabolism, by interfering with the growth and spread of tumor cells.
Can you think of a more delicious way to ward off cancer than by having it in a keto chocolate flax cake? It sounds to me, that we can all benefit from a little more flaxseed in our diet.
What better way than our low-carb chocolate flaxseed cake? I like using flaxseed meal as a good low-carb flour substitute from time to time. Not only is flaxseed good for us but it's an inexpensive keto baking option.
Flaxseed Chocolate Cake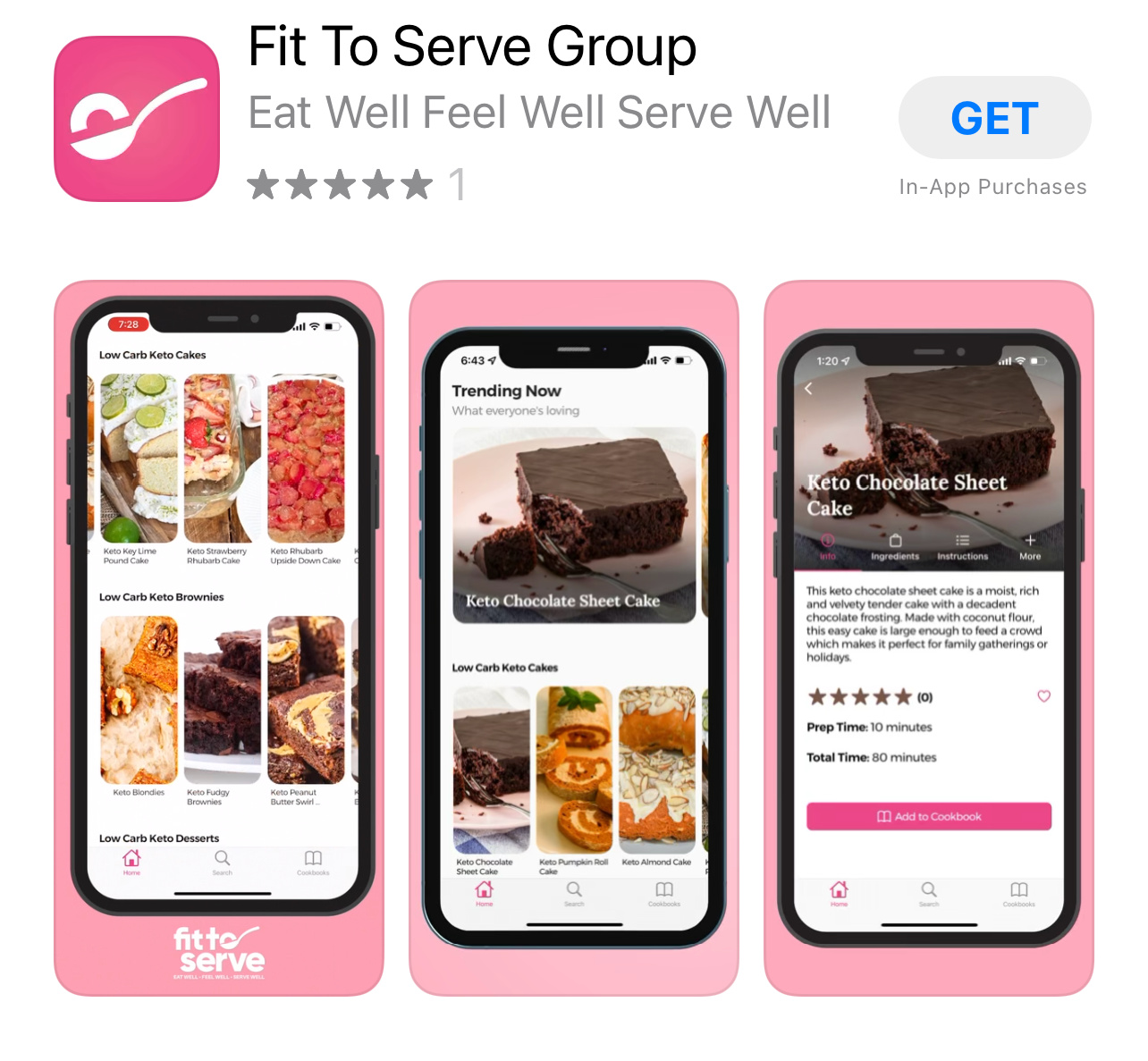 Disclosure: Some of the links below are affiliate links, meaning at no additional cost to you, I will earn a commission if you click through and make a purchase.
It's important to only use golden flaxseed meal when making this keto chocolate cake. Regular flaxseed meal is too heavy and will produce an inferior crumb for this flaxseed cake. Unless you use a golden flaxseed meal your cake will turn out gummy this is not what you want.
Although this cake uses primarily golden flaxseed meal I also add two tablespoons of coconut flour to enhance its texture of this cake. That little bit of coconut flour really makes a difference so do not skip using it.
I made this flaxseed chocolate cake with coconut oil so that it could be a dairy-free option. However, if you can do dairy I encourage you to use 1/2 cup of melted unsalted butter instead. The butter helps the rich Hershey's cocoa flavor to be intensified.
How To Make Keto Chocolate Flaxseed Cake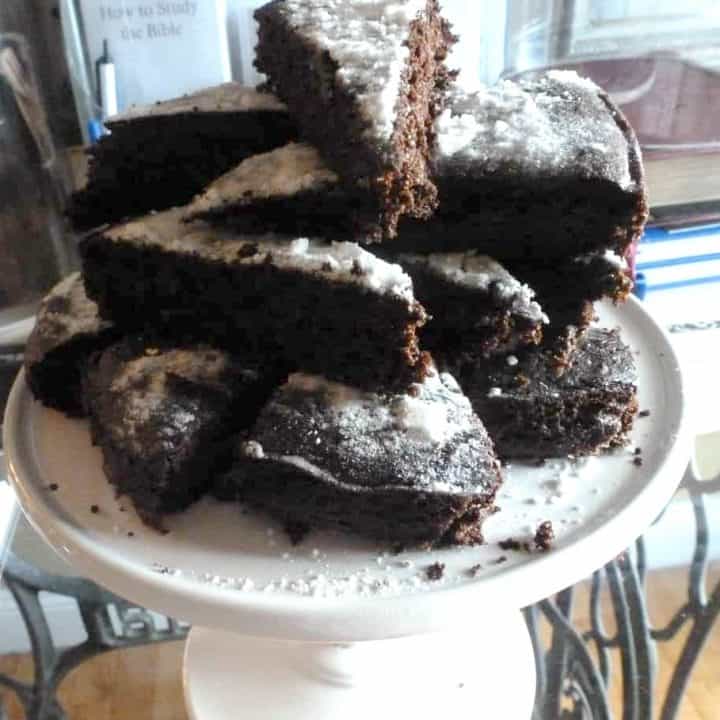 The Sugar-substitute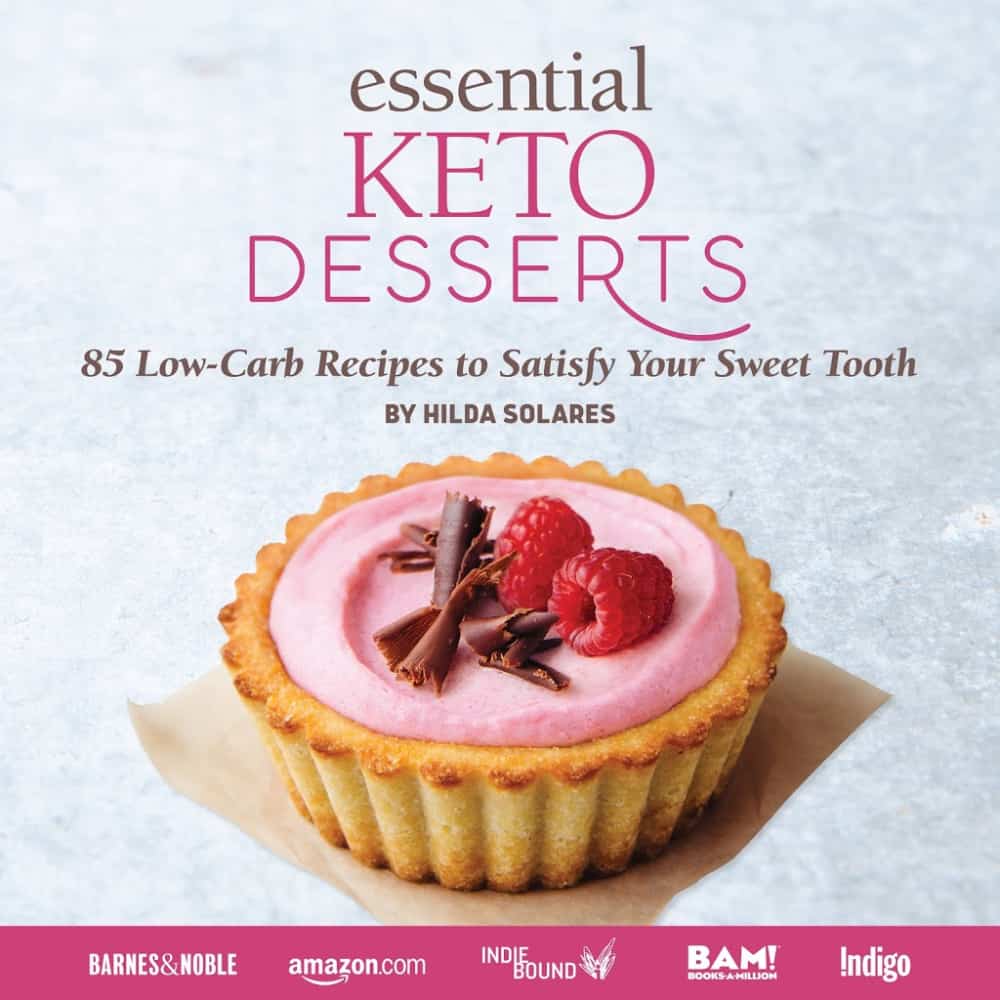 I have several options when it comes to which sweetener you can use in this recipe. I really like Lakanto Monk Fruit because the texture is spot on and because there is barely any aftertaste.
I'm also partial to Swerve an erythritol oligosaccharides blend. It mostly has erythritol but oligosaccharides is a prebiotic plant fiber that helps give it structure.
Some people prefer the stevia and erythritol-based brand Pyure my baked goods. But I find that chocolate and stevia do not play well together and generally produce a greater aftertaste this is because cocoa is already bitter and can further magnify the aftertaste.
So in the case of this recipe, I wouldn't recommend it unless you're familiar with it and it's not an issue for you.
Lastly, if you can't easily find a more natural sugar substitute you can also use Splenda with great success. I know not everyone would agree with me here and I respect that but in my book, it's still better than regular sugar.
However, when it comes to keto my chocolate frosting recipe, or if you're going to sprinkle the top of your cake with confectioners sugar you will have to use a confectioner's sugar substitute. Both Lakanto and Swerve have great ones.
Favorite Keto Hack To Stay On Track!
Perhaps, you've struggled to get into ketosis consistently on your low-carb keto diet, or you've hit a plateau that doesn't seem to budge, consider using Perfect KETO exogenous ketones.
By using exogenous ketones you will naturally elevate your ketones allowing you to enter into ketosis more quickly.
Being at a deeper level of ketosis will help reduce your appetite, carb cravings, and give you lasting energy. It's been our experience that the use of exogenous ketones helps make the low-carb keto lifestyle a viable sustainable option.
Honestly, it's like having willpower in a cup.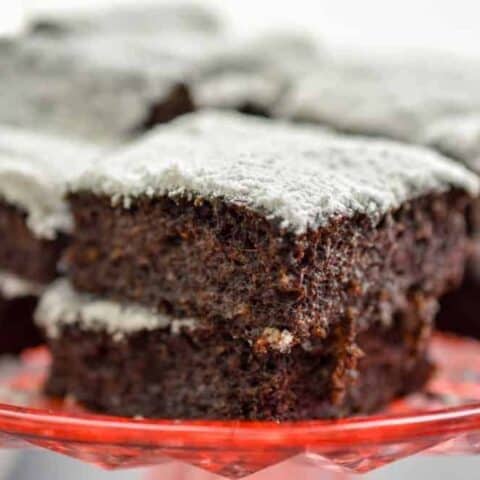 Keto Hershey's Chocolate Flaxseed Flour Cake
A recipe for low carb chocolate flaxseed flour cake
Ingredients
Keto Hershey's Chocolate Flaxseed Flour Cake
1/4 cup coconut oil
1 tsp instant coffee granule
1 1/2 tsp baking powder
1/2 tsp baking soda
1/4 tsp salt
4 eggs
1/2 tsp vanilla extract
1 cup almond milk or coconut milk
1/4 cup of warm water
Topping
Instructions
Preheat oven to 350F
Grease a 9-inch round cake pan or a 9x9 square pan.
In a small saucepan, melt coconut oil over low heat.
Whisk in cocoa powder and instant coffee and set aside.
In a small bowl, mix together flaxseed meal that has been measured and sifted, coconut flour, baking soda, baking powder, and salt.
Using an electric mixer, beat the eggs, vanilla extract and sugar substitute until well combined.
Add coconut oil /cocoa mixture to eggs and beat until well combined.
Next add flaxseed meal to the mixture and beat on low until well incorporated.
Then add almond or coconut milk, water and combine until fully mixed.
Allow batter to sit for 5 minutes then stir one last time before adding the batter to the greased baking pan.
Bake the cake for 25-30 minutes or until an inserted toothpick comes out clean.
Allow the cake to fully cool then sprinkle the confectioners sugar to the surface of the cake.
Store cake in the refrigerator for 5 days or freeze for up to 3 weeks.
Recommended Products
As an Amazon Associate and member of other affiliate programs, I earn from qualifying purchases.
Nutrition Information:
Yield:

12
Serving Size:

1
Amount Per Serving:
Calories:

155
Total Fat:

13.9g
Saturated Fat:

8.4g
Carbohydrates:

5.2g
Fiber:

2.9g
Sugar:

1.9g
Protein:

4.5g