Keto cream cheese coconut flour pound cake is the nut-free version of my keto cream cheese pound cake. I am thrilled to offer a coconut flour option for those who can't have almond flour.
This recipe for keto pound cake (coconut flour) has all the qualities that people love about our keto cream cheese pound cake but uses coconut flour instead of almond.
To be honest I wasn't too sure I could create a coconut flour pound cake. Without a doubt, this keto cake recipe took my faith to another level.
For years people would ask me if there was a way to make a coconut flour keto pound cake and each time I was asked, I would tell them no that it was just not possible.
I gave all sorts of reasons, logical excuses as to why it just wouldn't work. But what I failed to do was even try to make a keto cream cheese coconut flour pound cake.
Thankfully, I did and it's making it possible for people who rather use coconut flour to enjoy this classic recipe.
I also have a keto chocolate coconut flour pound cake which is the chocolate version of this recipe. So I've given you options.
And if that's not enough I have a complete list of Keto Pound Cakes and Keto Cakes that as a fan of cakes I encourage you to also visit.
Make sure you remember to also check out our Keto Cream Cheese Recipes for both savory and sweet recipes that use cream cheese.
Oh and click here for an easy keto cream cheese bread recipe that was inspired by this keto coconut pound cake.
Be sure to check out our entire collection of keto coconut flour recipes for more delicious options!
Keto Cake Coconut Flour Pound Cake
Keto Cream Cheese Coconut Flour Pound Cake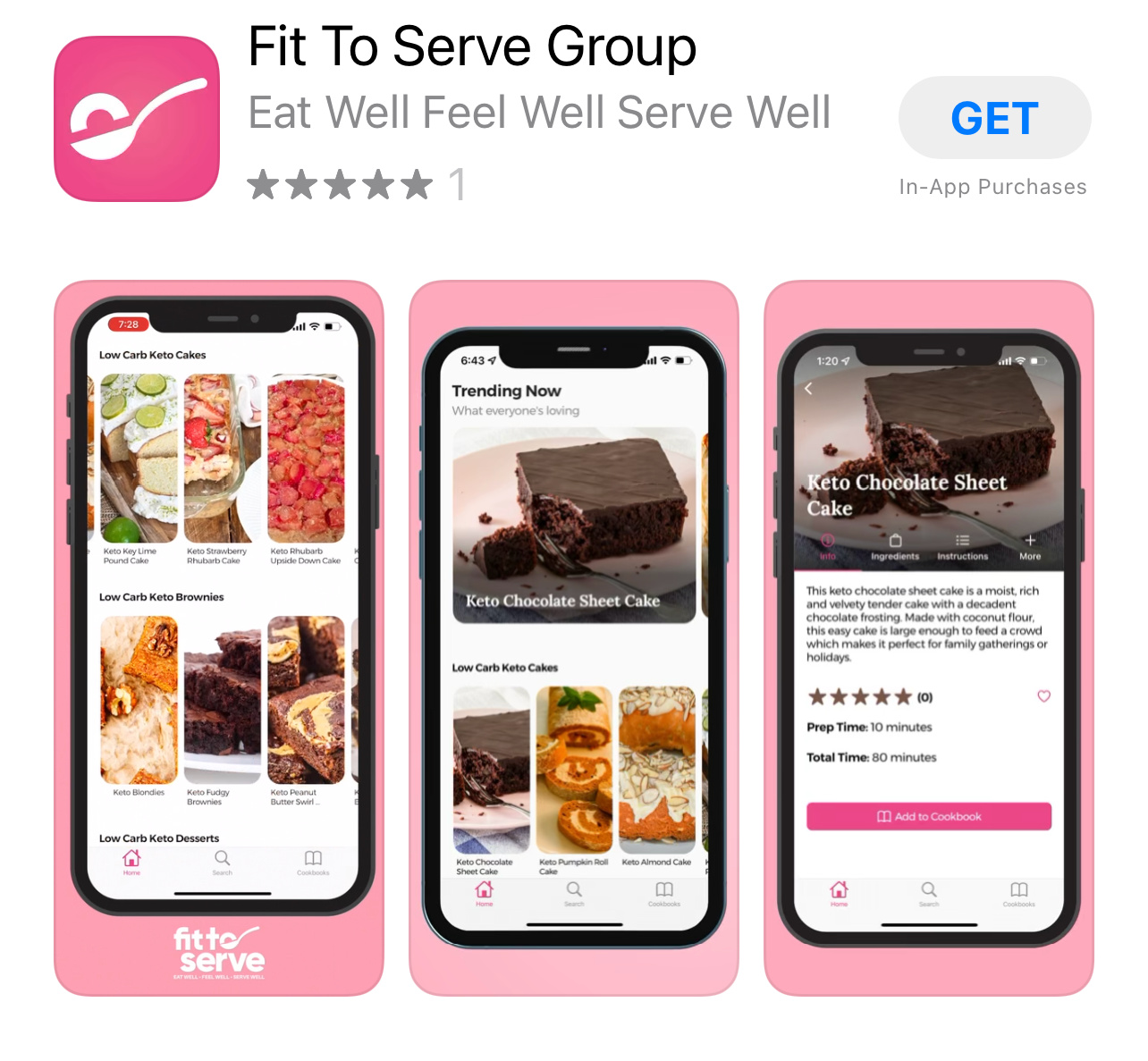 Like I never even attempted. Ugh, can I just tell you, that my faith was just not there yet? I had this massive wall of doubt that didn't allow me to see the possibility.
Mind you this is the girl who memorized "I can do all things through Christ who strengthens me" Philippians 4:13 as a kid and yet somehow I didn't even try to create a coconut flour pound cake?!?
Well, I hope that those who asked can forgive me, because I finally took a leap of faith and created a keto cream cheese pound cake that uses coconut flour.
Coconut Flour Pound Cake
It was after hearing this request from yet another reader, that I felt I needed to at the very least give it my best effort before I said it could not be done.
So I did what I always do when I find myself in a situation that seems impossible, I began to pray. I also asked others to join their faith with mine before I made the attempt.
Besides telling Randy, my hubs to believe with me, I asked my keto Christian sister Juanita to also pray. Juanita is a pastor who also leads a Christian Keto Group. Her willingness to come alongside me boosted my faith.
She didn't even flinch when I asked her. Seems to me she understands what it means not to put God in a box. Does all this sound a little crazy to you?
That I would ask for prayer regarding the making of a keto recipe? But I want you to understand the need for practical viable keto options is key to making this a sustainable lifestyle.
The truth is, it's not easy for people to change their eating habits. And if your options are further limited because of food allergies, then it becomes even more of a challenge.
I knew based on the many requests that having a keto coconut flour cream cheese pound cake option, would be a blessing to the keto community.
That it would allow for more people to enjoy a keto treat safely. And since it's always been my prayer to be able to assist as many people as possible with my keto recipes, I asked others to stand in prayer with me.
Taking A Leap Of Faith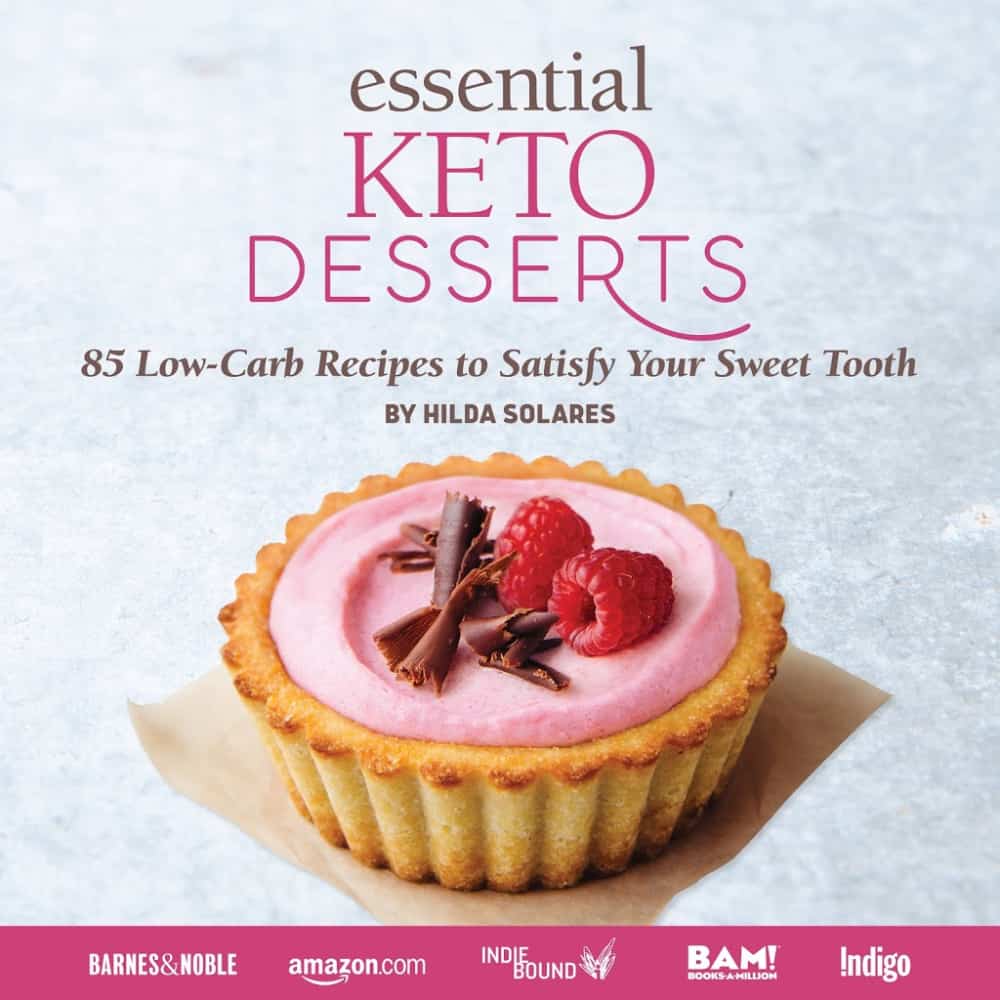 Can you guess what happened soon after I asked others to pray with me? I started to have an overwhelming desire to see it manifest.
I began to visualize the keto coconut flour pound cake in detail. Once I saw it in my mind's eye, I was confident that it would soon be a reality.
The Bible says in Hebrews 11:1, now faith is confidence in what we hope for and assurance about what we do not see. And that is exactly what happened. I was now assured that what I and others were hoping for would soon manifest.
Once a recipe idea gets embedded in my heart I know that it won't be too long before it makes it to the blog. It's how I know that I have the green light to go into my kitchen and trust God for the download.
As silly as this may sound it's how things work with me when it comes to this blog. And I am not ashamed to let you know.
Because Almond Flour Isn't An Option For Everyone
Understand that when I would tell people that coconut flour wasn't a viable option, I wasn't trying to be negative. It was based on having enough experience with this flour alternative to know that it would not be an equal swap.
It's no secret that my go-to flour when keto baking is almond flour and I am not alone in this. In fact, the vast majority of keto bakers prefer to use almond flour because it just works so well.
Generally, almond flour can be swapped for traditional flour in a recipe with little issue. However, as good as almond flour acts as a substitute, if you have a nut allergy it's not something you can even consider.
Knowing this is why I try to offer a number of coconut flour recipes on the site like the following cookies. If you're looking for some other keto treats that are made with coconut flour, check out our keto coconut flour cookies.
NOTE: Although coconut flour is a great alternative for many who have nut allergies, some highly allergic individuals can't do this flour either.
So I would tell those who aren't sure to get the necessary clearance before attempting.
Disclosure: Some of the links below are affiliate links, meaning at no additional cost to you, I will earn a commission if you click through and make a purchase.
Coconut Flour Versus Almond Flour
Coconut flour does not act the same as almond flour. It's a very thirsty flour alternative. If I was going to create a keto cream cheese coconut flour pound cake recipe, it meant I had to find a way to add more moisture into the batter.
Usually, that equates to more eggs. But I didn't want to add any more eggs to this recipe for fear that it would have an eggy aftertaste. And that is just yuck in my book.
So I opted to keep the limit to eight. Yes, there are eight eggs in this keto pound cake recipe but it makes a large 10-inch-pound cake so it's ok.
Once I gave myself permission to believe, I began to toil with the idea of using sour cream in this keto coconut pound cake. I use quite a bit of sour cream in my baked recipes and it works really well when you need to add more moisture to a recipe.
After I mixed the batter completely I folded in a ½ cup of sour cream, being careful not to over mix the batter. I also knew that I would have to reduce the amount of flour if this keto coconut cream pound cake was going to work.
This is why this recipe uses 1 1/2 cups of coconut flour versus the 2 1/2 cups of almond flour I use when I double my original keto pound cake recipe.
Tips For Making A Keto Cream Cheese Coconut Flour Pound Cake
There are some noticeable differences between the batter of my original keto pound cake recipe and that of this coconut flour one.
For one the batter is much thicker. You won't be pouring the batter into your 10 X 5-inch loaf pan but rather spreading it in.
Greasing your pan with butter generously is important. Plus you should consider using a non-stick 10-inch loaf pan for consistent results.
This recipe also needs to bake a little longer than the almond flour version. This keto coconut cream cheese pound cake needs to be baked anywhere from 1 1/4 -1 1/2 hours. I recommend you check after one hour by inserting a toothpick into the cake. If the toothpick is not wet but comes out clean with just a few tiny crumbs your cake is done.
Note that the top of the pound cake will crack but don't let that be of concern because it's only on the surface of the cake.
Optional Keto Lemon Icing
After the cake was baked and allowed to cool in the pan for about 10 minutes. I unmolded the cake onto a cake rack and then allowed the cake to cool completely for about 20 minutes.
Once I sampled the cake I took a moment to rejoice.
I was in awe that the much-requested cake had finally manifested. I then went back to the kitchen and created a keto lemon icing to help celebrate its arrival.
Don't ask me why. But for some reason, I wanted a tangy lemon icing on our first coconut flour cake. And guess what? It was amazing.
You will thank me for this keto lemon glaze. Can I tell you, don't be surprised by the deluge of coconut flour recipes that will come as a result of this recipe.
Because after seeing this cake, I refuse to be intimidated by coconut flour again. Stay tuned as I bravely make more options with this alternative flour.
I sure hope you will give this recipe for Keto Cream Cheese Coconut Flour Pound Cake a try. Once you do, make sure you remember to tag us on Instagram and Facebook.
It's what keeps this girl encouraged to keep sharing and perfecting her recipes. Do remember to also check out our Amazon Store for recommendations. You might be surprised by how many great keto options are at your disposal.
Join Our Jesus And Keto Movement
Looking for an online support system to help you stay the course on keto? As a family, we came to the keto diet looking at it from a Christian perspective. As believers, we live our lives supported by God's grace.
So when the Holy Spirit led us to combine our Christian faith and the keto diet, we did so in hopes of finding lasting transformation. When we followed the Holy Spirit's prompting to we got on the path to real transformation.
Knowing firsthand the benefits of this decision we have created a closed Christian group that is using the keto diet to transform their lives. We invite you to join our Private Facebook Group and see if it's not the key you have been missing.
Be sure to request our FREE Jesus and Keto E-Book (First 7 Days) We hope it blesses you.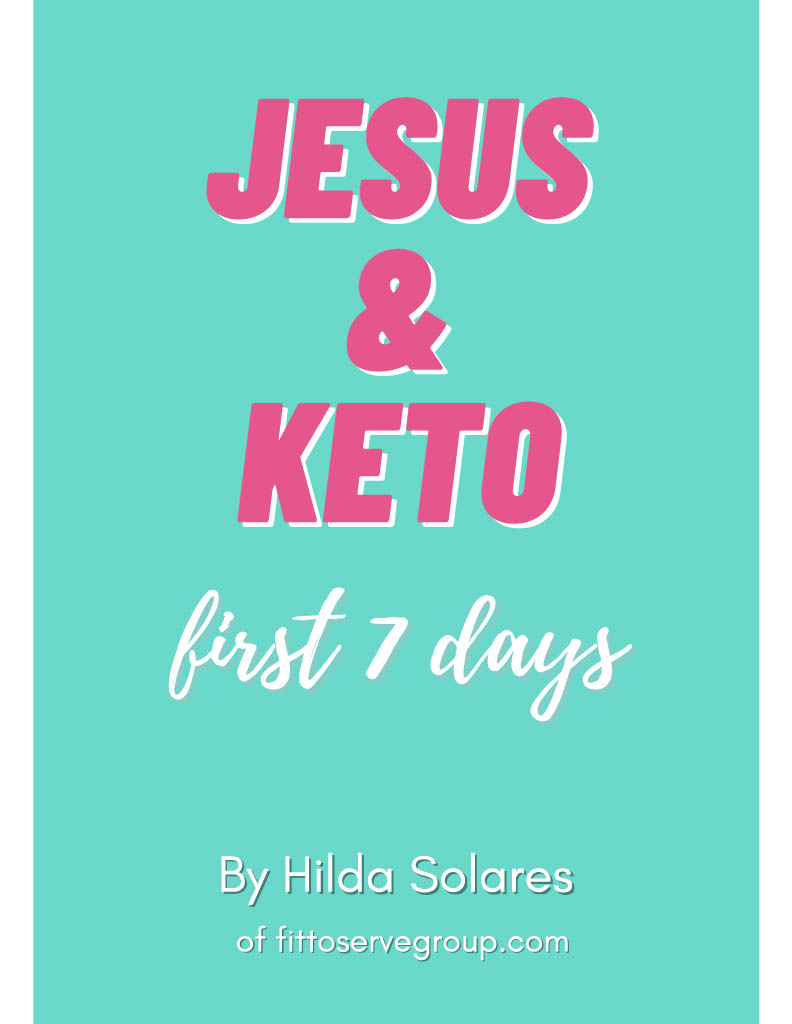 Fittoservegroup Keto App
Looking for a fast way to access our keto recipes? We got you covered. There's an app for that. Yup, there's a Fit To Serve Group App and it's going to make your keto diet a delicious breeze!
Access hundreds of recipes that are all sugar-free, gluten-free, and keto-friendly.
Enjoy early access to recipes before they go live on the website. Plus, bonus recipes that are exclusive to the app. Make your own personal cookbooks that you can use to organize your favorite recipes.
Search recipes by title, ingredients, keywords, and categories, and of course every recipe shows complete nutritional facts. Get the Fit to Serve Group App for easy-to-follow keto recipes made with easy-to-source ingredients.
The app is loaded with hundreds of yummy recipes for breakfast, lunch, dinner, snacks, and even desserts!
Learn more by visiting our Fit To Serve Group App Page.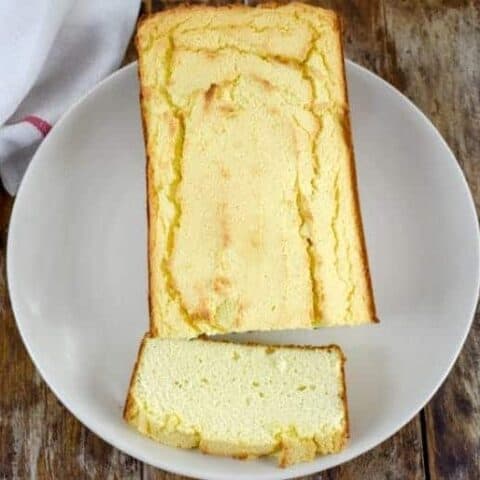 Keto Cream Cheese Coconut Flour Pound Cake
Cook Time:
1 hour
30 minutes
Total Time:
1 hour
40 minutes
Keto Cream Cheese Coconut Flour Pound Cake is a cream cheese pound cake recipe that is low in carbs and keto-friendly. This cake uses coconut flour. It's the perfect option for individuals who want a low carb cream cheese pound cake recipe but who are allergic to almond flour.
Ingredients
Keto Coconut Flour Cream Cheese Pound Cake
8 large eggs
8 ounces cream cheese (room temperature)
½ cup of unsalted butter (room temperature)
½ cup of full-fat sour cream
4 teaspoons of baking powder
½ teaspoon of sea salt
2 teaspoons of vanilla extract
Keto Lemon Glaze (Optional)
3 tablespoons of lemon juice
1/2 teaspoon of lemon extract
1 tablespoon of grated lemon rind
Instructions
Allow your eggs, cream cheese, butter to come to room temperature.
Pre-heat your oven to 350 degrees.
Grease your 10-inch loaf pan generously with butter.
In a medium-sized bowl combine your coconut flour, baking powder, sea salt. Set aside.
In a large bowl using a handheld electric mixer or a standup mixer beat together the room temperature butter, cream cheese, sugar substitute, vanilla extract until light and fluffy.
To this butter and cream cheese mixture add the 8 eggs one at a time. Making sure to scrape the bowl several times. Note that due to a large number of eggs the mixture will not fully combine, this is normal once you add the dry ingredients to this wet mixture, the ingredients will come together perfectly.
To the wet ingredients slowly add all the dry ingredients on a low mixing setting. Making sure to scrape the bowl a couple of times.
Once the two mixtures are fully combined stop using the electric mixer and fold in the 1/2 cup of sour cream gently. Making sure the sour cream gets fully incorporated into the batter but be careful to not over mix.
Note that the batter will be very thick and fluffy. This is the normal texture when using coconut flour exclusively in a recipe.
Spread the cake batter into the greased loaf pan.
Bake the cake for 1 1/4-1 1/2 hours, that's 75-90 minutes. At the 1-hour baking, point check your cake for doneness with a toothpick. If not done allow the cake to bake for the necessary additional time. Check for doneness by inserting a toothpick and if it comes out clean with just a tiny amount of cake crumb your cake will be completely baked.
Allow your cooked cake to cool in the pan for about 10 minutes before unmolding. Once your cake is unmolded allow the cake to cool on a baking rake for 20 minutes.
While the cake bakes make the optional lemon icing.
Store leftovers in the refrigerator for up to 5 days and freezes well for up to three weeks.
Keto Lemon Icing
Combine all the ingredients in the icing except the grated lemon peel.
To the fully cooled cake add the optional icing by drizzling to the top of the cake. Sprinkle the top of the glaze with the grated lemon peel.
Notes
Note the coconut flour pound cake recipe nutrition facts do not factor in the optional lemon icing. If you opt to use the icing add one more carb to the net carbs.
Recommended Products
As an Amazon Associate and member of other affiliate programs, I earn from qualifying purchases.
Nutrition Information:
Yield:

12
Serving Size:

1
Amount Per Serving:
Calories:

217
Total Fat:

19.9g
Saturated Fat:

11.4g
Cholesterol:

169mg
Sodium:

170mg
Carbohydrates:

1.7g
Net Carbohydrates:

1.1g
Fiber:

0.6g
Sugar:

0.4g
Protein:

6.1g