Brown butter makes everything better! I mean it truly is a gamechanger. This keto brown butter cake became my family's all-time favorite almost immediately. And the secret was simply taking the time to brown the butter.
When you cook down butter until the milk solids turn brown you intensify the flavor. It adds a great depth of flavor to that cake that really cannot be achieved any other way.
This recipe for low-carb brown butter cake uses both butter, and cream cheese in the batter as well as brown butter icing that soaks into the baked cake. Yummmm. All of which makes this a very moist low-carb cake.
Making this a bundt brown butter cake, made for not only a delicious treat but a stellar-looking dessert that even your non-keto folks will rave about.
I have quite a number of keto cakes that you should also check out. If you are a fan of cakes doing keto.
Keto Brown Butter Cake
I knew I had a winner when my picky son who doesn't do keto declared it was the best thing he's ever tasted of mine.
This momma lives for those compliments. Lol, I'll convince him of this keto lifestyle one delicious treat at a time.
This keto bundt cake is not your average cake. Unlike some of my other cakes that can be whipped up quickly, this recipe will require a little more time since not only are you browning the butter but you are also allowing the butter to cool until it becomes opaque again.
It's a step that takes some time but that cannot be rushed or skipped.
Doing so will NOT produce the right texture. This extra step allows you to cream the butter and give the pound cake a fine crumb.
To save time you might want to brown your butter a day before and let it cool in your fridge overnight. But I promise you that it will be so worth the extra time. Because you will be rewarded with a rich butter-flavored keto cake that will be well-loved.
I used a 9.5 inch 12-cup bundt pan to make this recipe because it allows the cake to bake evenly on all sides and produces a lovely golden crust.
But you can of course also make it a 12×12 pan or two 9-inch pans with also great results.
In some circles, this cake is referred to as Kentucky Butter Cake I guess Kentuckians know how to use butter. But in my home, this became known as the pound cakes of keto pound cakes.
Ingredients Needed To Make A Keto Brown Butter Cake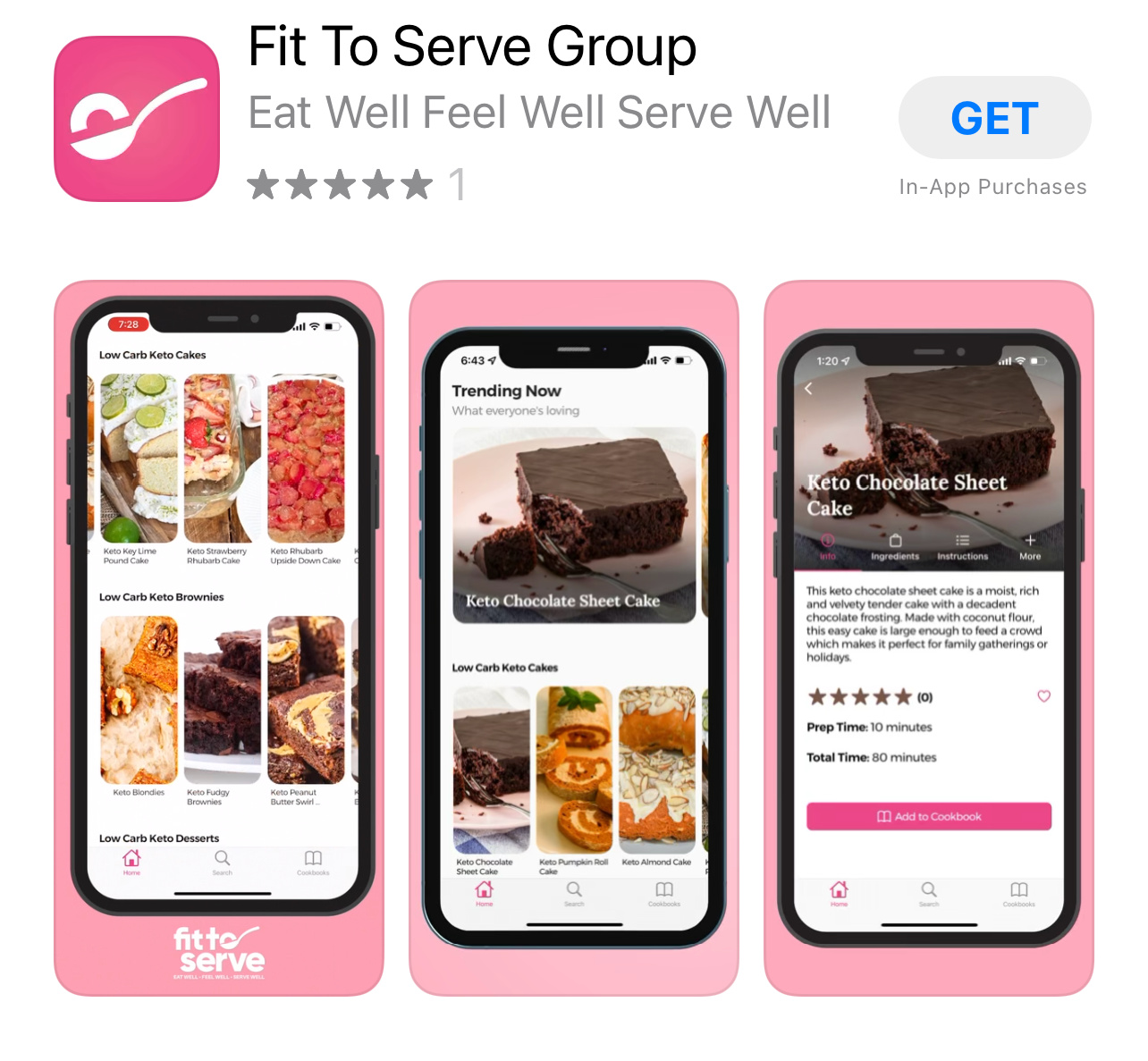 Disclosure: Some of the links below are affiliate links, meaning at no additional cost to you, I will earn a commission if you click through and make a purchase.
The following are the ingredients you'll need, note that the full printable recipe is at the bottom of the post.
Unsalted butter browned and allowed to solidify
Eggs, room temperature
Heavy whipping cream, room temperature for both the cake batter and topping
Confectioner's sugar substitute, for the brown butter sauce
Sea salt
White vinegar
How Do You Make Brown Butter
Since the star ingredient in this low-carb cake is brown butter, it's vital to know how to properly brown your butter.
Using a light-colored pan when browning your butter is important because you want to see the butter change colors, otherwise, you risk burning your butter and that's not at all tasty.
I suggest you use a stainless steel pan because it's not only light-colored but it conducts heat evenly. Then it's just a matter of adding your butter to the pan and setting the heat to medium-low.
It's important to keep a watchful eye when browning your butter since the process is rather quick. The butter will first start foaming as it cooks so keep stirring and looking at the solids at the bottom of the pan to see how the color changes.
As it approaches the right state you'll notice less foaming and that the butter starts to have a distinct nutty smell and lovely amber-brown color.
Once the brown butter achieves a light brown tone it's key to remove it off the heat and transfer the butter to a heatproof bowl. When doing so do not leave the brown bits behind since that's where all the flavor lies.
How To Make A Keto Brown Butter Cake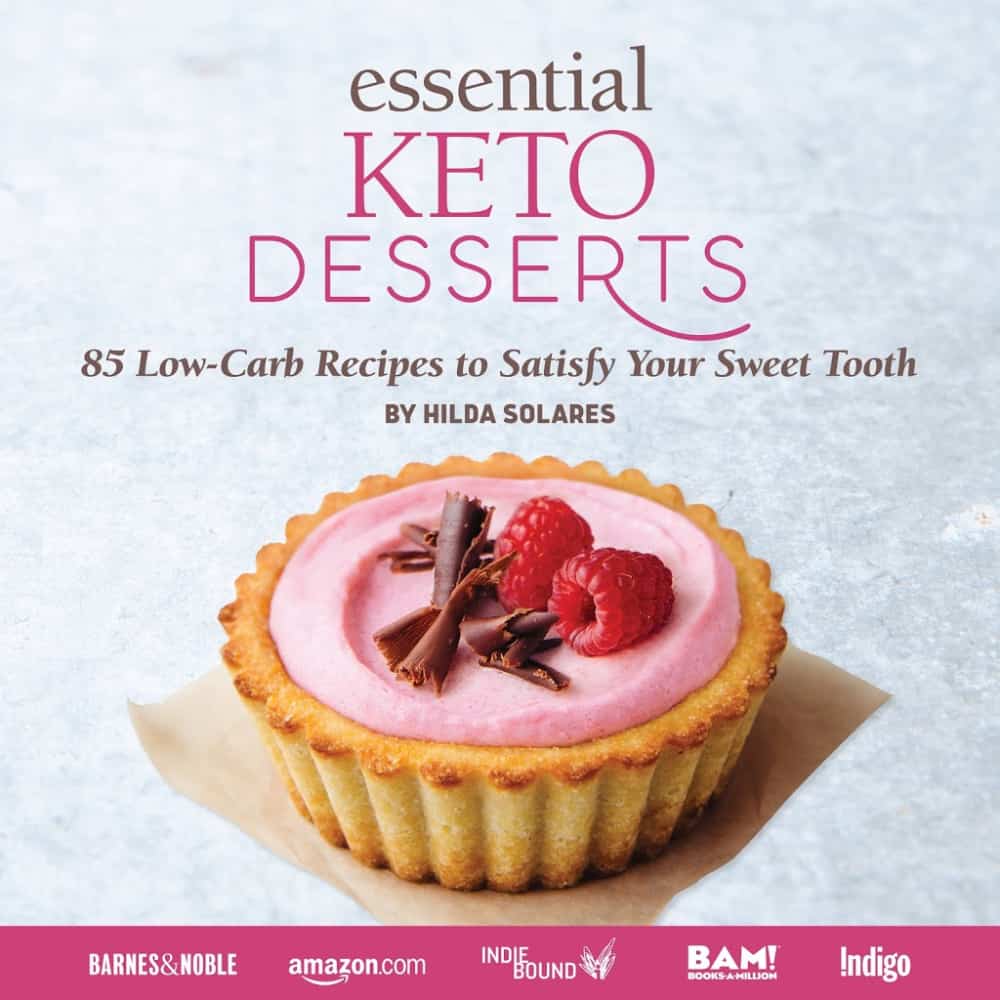 The only tools you'll need are an electric mixer, bowl, bundt pan, and a stainless steel pan to brown the butter in.
Let me also mention that the type of bundt pan you use is important. Not all are created equal and after a while bundt pans don't release the cakes well so investing in a good one is worth the tiny investment.
I use a CasaWare's brand because it has a granite ceramic that makes for easy release baking.
Traditionally brown butter cake calls for buttermilk but buttermilk is way too high in carbs to make it into this recipe. However, I make my own buttermilk by adding a little white vinegar into room temperature heavy whipping cream.
Here again, don't skip this step since it adds yet another layer of flavor to this keto brown butter cake.
Tag Us
I sure hope you will give this keto-friendly brown butter bundt cake a try. Once you do, make sure you remember to tag us on Instagram and Facebook. It's what keeps this girl encouraged to keep sharing and perfecting her recipes.
Oh, and if you are a fan of brown butter, you should also try our keto brown butter donuts inspired by this recipe.
Also, check out our Amazon Store for our recommendations. You might be surprised by how many great keto options are at your disposal.
Don't forget to subscribe to our email list so that we can stay connected.
Grab Our Books!
In case you don't know we have authored two books for you, Essential Keto Bread and Essential Keto Desserts both inspired by your requests over the years. It's my prayer these keto cookbooks will help make keto a delicious breeze for you.
Join Our Jesus And Keto Movement
Looking for an online support system to help you stay the course on keto? As a family, we came to the keto diet looking at it from a Christian perspective. As believers, we live our lives supported by God's grace.
So when the Holy Spirit led us to combine our Christian faith and the keto diet, we did so in hopes of finding lasting transformation. When we followed the Holy Spirit's prompting to we got on the path to real transformation.
Knowing firsthand the benefits of this decision we have created a closed Christian group that is using the keto diet to transform their lives. We invite you to join our Private Facebook Group and see if it's not the key you have been missing.
Be sure to request our FREE Jesus and Keto E-Book (First 7 Days) We hope it blesses you.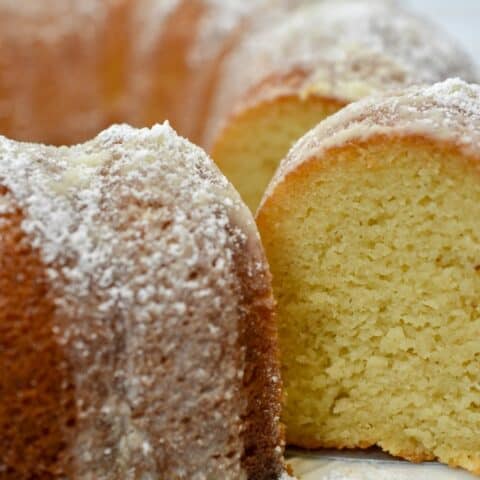 Keto Brown Butter Cake
Total Time:
2 hours
45 minutes
This keto brown cake features brown butter in both the batter and icing for one delicious buttery keto-friendly treat.
Ingredients
5 eggs , room temperature
8 ounces of cream cheese, room temperature
1 teaspoon of vanilla extract
2 teaspoons of baking powder
1/4 teaspoon of sea salt
1/4 teaspoon of white vinegar
1/2 cup of heavy whipping cream
Brown Butter Icing
1/4 cup butter unsalted butter
1/4 cup of heavy cream
Pinch of sea salt
Instructions
In a small saucepan, preferably a stainless steel pan brown the butter for the cake over medium heat making sure to stir constantly. The butter will begin to foam and bubble and after 2-4 minutes and you should begin to see brown bits on the bottom of the pan. At this point remove from the heat immediately and continue to stir until the butter begins to lightly brown to a golden amber color.
Transfer the brown butter to the refrigerator and allow the butter to become opaque and solid, this can take up to two hours.
Once the butter is solid bring it to room temperature about 20 minutes so that it softens.
Preheat the oven to 350 degrees.
Grease well with solid butter a 12 cup capacity bundt pan.
Measure and sift the almond flour and place in a large bowl.
Measure the coconut flour and add to the large bowl with the sifted almond flour.
To the large bowl add the baking powder and salt.
Make the keto buttermilk by adding vinegar to the heavy whipping cream and set aside.
Using an electric beater mix the cream cheese, sugar substitute until light fluffy.
Add the brown butter and beat until well incorporated.
Next, add the vanilla extract.
Add the eggs one at a time be sure to combine well after each addition.
Slowly add all the dry ingredients one tablespoon at a time while continuing to use the mixer.
Fold in the buttermilk.
Add the batter to the bundt pan.
Bake the cake in the center rack for 45-50 minutes until an inserted toothpick comes out clean.
Allow the cake to cool in the pan for 10 minutes before inverting to a baking rack.
While the cake cools completely on the baking rack make the butter icing.
Then drizzle the entire cake with the icing allowing it to seep into the cake.
Optional: sprinkle a tablespoon of confectioner's sugar substitute to the top of the cake.
Once the icing has been added allow the cake to absorb the icing and set for another 10 minutes before slicing and serving.
Store leftovers in the refrigerator for up to 5 days or freeze for up to 3 weeks.
Butter icing
Brown the 1/4 cup unsalted butter until brown in the same way you browned the butter for the cake batter.
To the hot butter add 3/4 cup confectioners sugar substitute and the heavy cream.
Combine well and drizzle to the top of the cake while the icing is still warm.
Notes
Browning the butter for the cake batter and then allowing it to fully cool and solidify is essential. If the butter does not completely become solid the texture of the cake will not be correct.
Nutrition Information:
Yield:

20
Serving Size:

1
Amount Per Serving:
Calories:

255
Total Fat:

22.6g
Saturated Fat:

10.3g
Cholesterol:

82mg
Sodium:

120mg
Carbohydrates:

7.5g
Net Carbohydrates:

3.6g
Fiber:

3.9g
Sugar:

.1g
Protein:

6.2g