Deliciously Simple Low Carb Brown Butter Cake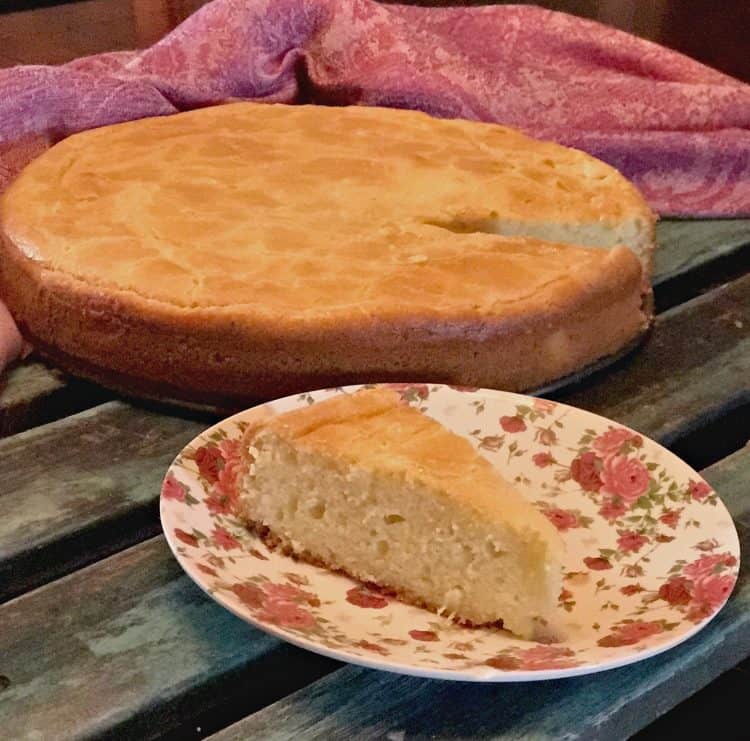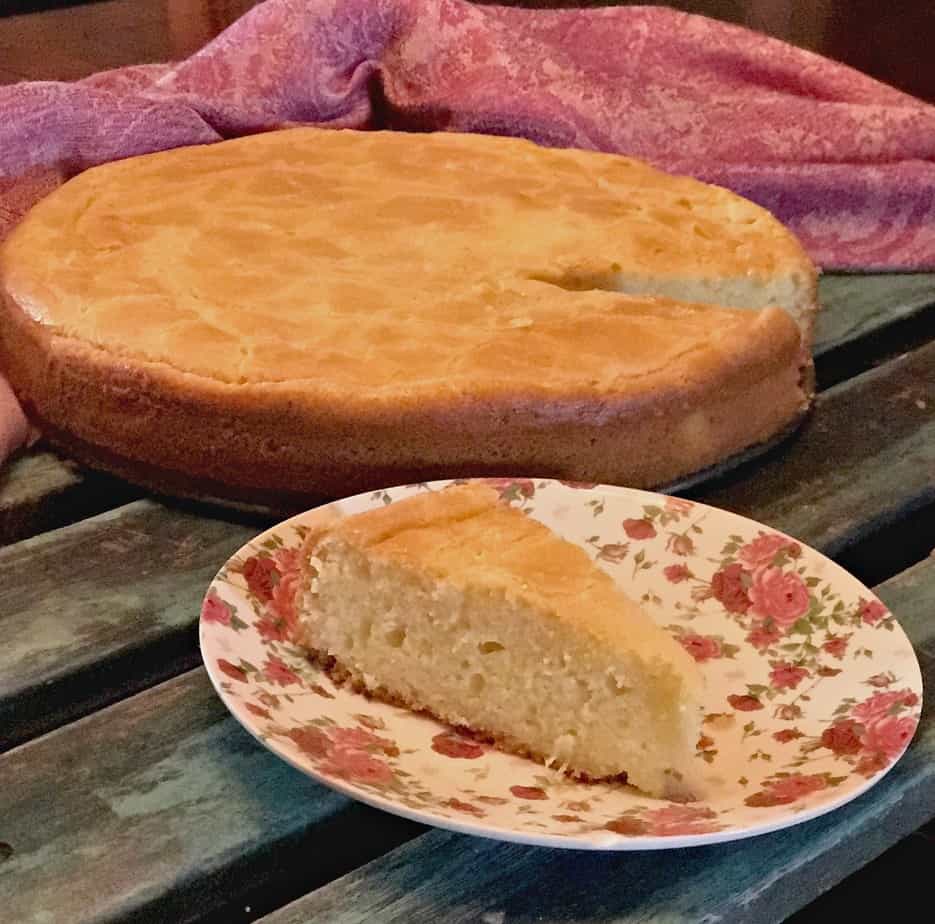 Low Carb Brown Butter Cake, a delicious simple cake that features the flavor of brown butter.
Have you noticed how much I love adding butter to my recipes? Well, this low carb brown butter cake takes my love of butter to a whole nother level.
If what you are looking for is a rich low carb sponge cake with the bold taste brown butter, you are in for a major treat.
Burning Fat For Fuel
Lately, It seems like I've been craving butter more and more. No doubt it's the reason I came up with this recipe for low carb brown butter cake.
Don't get me wrong, I have always loved butter. In fact, even during the fat-fearing era of the 80's and 90's this girl always chose butter over margarine.
I just couldn't get past the fake taste of margarine. Which is why I always baked with real butter and refused the margarine unless I was really pressured into using it by my mom.
UGH, If only I knew then, what I know now. Because the truth is there was absolutely no need to fear butter.
All this time we were basing our fear on false, fake studies. AND all it did is make us all sicker.
Disclosure: Some of the links below are affiliate links, meaning at no additional cost to you, I will earn a commission if you click through and make a purchase.
Products from Amazon.com
‹
›
Since going low carb keto, I embrace butter even more and have NO guilt in saying that I LOVE baking with only the real thing.
Having been consistently on a low carb diet since January of 2014, I think it's safe to say that being in ketosis has become a lifestyle.
When your body is in a state of therapeutic ketosis, it mimics fasting and your body begins to burn fat as its primary fuel.
Ketosis is, basically, the state of having elevated ketone levels, typically above 0.5 millimole per liter, or mmol/L How a person achieves ketosis and how high the ketone readings are will vary from one individual to another.
Being in a state of ketosis has been very instrumental in helping Randy and I get back our health.
We invite you to learn more about how we radically transformed our lives combing our Christian faith with a keto lifestyle.
To further learn how to experience ketosis I encourage to look at the scientific data coming out from sites like Ketogeniccom or The Ketogenic Bible
As a recipe creator being able to embrace fat without fear is a very good and tasty thing. Especially since I know that all the flavor is in the fat.
A recipe like this brown butter cake allows me to enjoy the richness of butter completely guilt-free.
Low Carb Brown Butter Cake
My low carb brown butter cake is a cross between a sponge cake and a pound cake. It's probably one of my easiest recipes and yet it's packed with flavor because of all that delicious brown butter.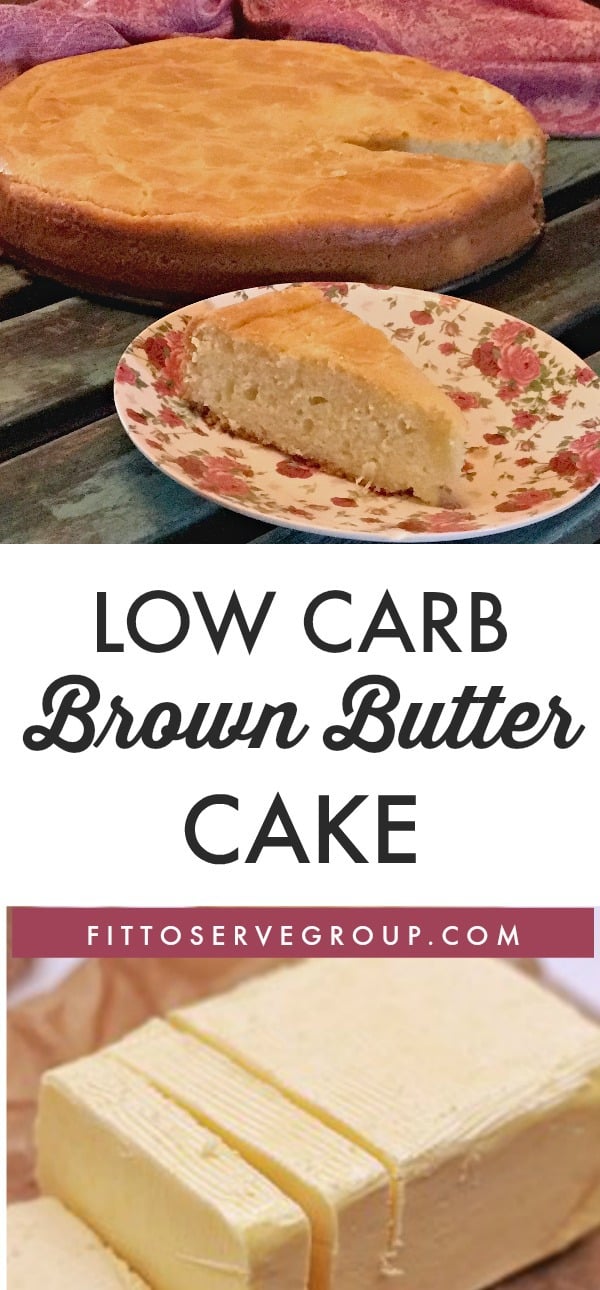 If you're a fan of pound cakes I encourage you to check out our Low Carb Keto Cream Cheese Pound Cake It's become a favorite recipe in the low carb keto community.
Finding delicious ways to add more add healthy fats to my diet makes sense for me since my primary fuel is now fat versus glucose.
Fat-fueled
The ketosis diet has had a sudden rise in popularity and just about every where you go you hear the word keto. Why are people flocking to a ketogenic way of eating?
Mainly, because it's a very effective way to lose weight. However, that's only one of its many benefits. A Keto diet helps improve your metabolism, reduce inflammation and enhance cognitive function.
Benefits Of Healthy Fats
People are becoming aware of this way of eating because so many people are seeing major results on it.
What about the amazing foods you can eat on this lifestyle? PLUS I have created tons of keto recipes with the intent to make things easy for you.
I mean if the idea of having a low carb brown butter cake doesn't appeal to you, I don't know what will.
Randy and I know the benefits first-hand of a keto diet, as it was the very tool God pointed us to when we were desperately seeking a solution to transform our health. You can read more about our personal journey on Our About Page.
When we changed our diet, we began to understand ketosis and the role it played in our health.
Ketosis Is Not Ketoacidosis
Lack of knowledge has caused many people to still confuse the pathological process of ketoacidosis with a natural and beneficial state of ketosis.
Ketoacidosis happens when our body is extremely deficient in insulin due to diabetes 1 or 2, because blood sugar level are extremely high and uncontrolled. In the state of ketosis, the blood sugar is low and stable, there is a stark difference between the two.
What Forms Ketones?
Well, I'm glad you asked. We were created to use two major energy sources for energy. We can burn glucose (sugar) or ketones (fat). Most of the population uses glucose as their primary fuel. They rarely tap into their ketones and therefore never see the benefits.
The main issue is that as a glucose burner they constantly give their bodies a steady stream of sugar, starches and proteins through a high carb diet. Unless they are in a fasted state they simply never see the power of ketones in their blood stream.
Products from Amazon.com
‹
›
But what if you can eat delicious recipes like my low carb brown butter cake and enter into ketosis? Wouldn't you want to learn about this keto diet?
Hindrances To Ketosis
The large amount of carbohydrates in our modern diets blocks ketone production. In contrast a low-carb keto diet that is moderate in protein, high in healthy fats helps produce ketones and use that as a more efficient fuel source.
How? By breaking down the fatty-acids into ketone bodies, specifically acetoacetate, acetone and beta-hydroxy-butyrate. These ketones are released into the blood stream through our liver once insulin levels are low and the hepatic liver metabolism increases.
All that fancy science just means that when we reduce our carbohydrate levels and raise our healthy fats, we can produce ketones endogenously (produced inside our bodies) Like and capitalize on its health benefit
Our Best Ketosis Tip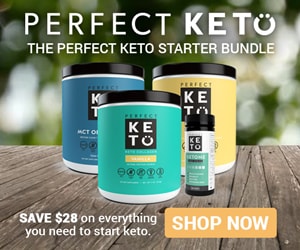 Perhaps, you've struggled to get into ketosis consistently on your low carb keto diet, or you've hit a plateau that doesn't seem to budge, consider using Perfect KETO's exogenous ketones.
Use this link and get a 15% off discount when you place your order for any of Perfect Keto's products.The discount will be added automatically at checkout.
By using exogenous ketones you will naturally elevate your ketones allowing you to enter into ketosis more quickly.
Being in deeper level of ketosis will help reduce your appetite, carb cravings, and give you lasting energy. It's been our experience that the use of exogenous ketones helps make the low carb keto lifestyle a viable sustainable option.
Honestly, it's like having willpower in a cup. Learn more about the science behind both exogenous and endogenous ketones and have your questions answered from a doctor's perspective.
Make sure you also pick up your free and complete guide to understanding ketosis. Then begin the ketosis diet easily with this Start Up Guide to the Ketosis Diet.
Wondering which foods you should avoid when doing Keto? This Keto Food Guidewill assist you in doing the Keto Diet correctly.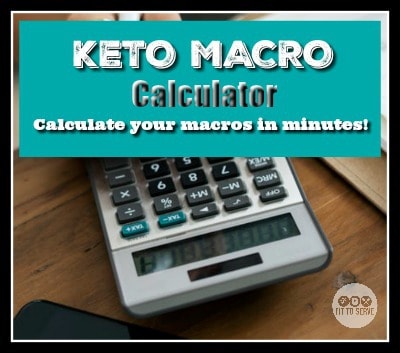 Don't start the Keto Diet until you calculate your Keto Macros easily Using this calculatorwill customize the diet according to your goals and help you do the Keto Diet properly.
Ketone Testing
If you are wanting to do a keto diet effectively, don't forget to test your ketone levels.
Although ketone strips work well initially, the Gold standard is the blood ketone test.This test is taken just like the glucose test that diabetics use to track their sugar levels.
After 10 seconds the ketone meterwill give you an accurate reading.
Testing is not necessary in order to do a ketogenic diet, but it can serve as a powerful tool to track your ketone levels and help you see your ketosis progress.
Please feel free to reach out to us to assist you in any way. our desire to see you succeed.
Low Carb Brown Butter Cake
Low Carb Brown Butter Cake
---
Hilda Solares
Yields 12
A delicious low carb brown butter cake. It's a very simple recipe packed with a lot of flavor.
10 minPrep Time
30 minCook Time
40 minTotal Time
Ingredients
2 cups of (4 sticks) unsalted butter melted and lightly browned
6 large eggs
2 cups of finely milled almond flour
2 cups of sugar substitute (I use Swerve)
1 ½ teaspoon of baking powder
½ teaspoon of sea salt
Instructions
Pre-heat oven to 350 degrees. Lightly grease a 10-inch spring-form pan with butter.
Melt and lightly brown the butter in a saucepan and allow to cool completely.
Beat all the eggs and sugar substitute in a stand-up mixer on high until mixture is thick and a shade of pale yellow, about 6 minutes.
Add the almond flour by ¼ cup increments into the egg and sugar-substitute batter folding gently with a rubber spatula. *Do not over stir, mix only to combine
Once the batter has been mixed add the now cooled melted brown butter gently fold into the batter until fully incorporated.
Pour the batter into the prepared pan.
Bake the cake for 35-40 minutes until a toothpick inserted in the center comes out clean.
Allow this cake to cool completely before serving. Store in the refrigerator.
7.8.1.2
33
https://www.fittoservegroup.com/low-carb-brown-butter-cake/
Nutrition Facts
Serving Size 1 slice
Servings Per Container 12
---
Amount Per Serving
Calories 334
Calories from Fat 319.5
% Daily Value*
Total Carbohydrate 1.5g
1%
---
*Percent Daily Values are based on a 2,000 calorie diet. Your daily values may be higher or lower depending on your calorie needs.
I sure hope you will give this recipe a try. Once you do, make sure you remember to tag us on Instagram and Facebook. It's what keeps this girl encouraged to keep sharing and perfecting her recipes.
SaveSave
SaveSave
SaveSave
SaveSave
SaveSave
SaveSave
SaveSave
SaveSave