If you are a lover of peanut butter doing a low-carb diet, you are going to really enjoy this collection of keto peanut butter recipes.
Whether you are looking for keto-friendly, cookies, bars, cakes, or pies that feature peanut butter, there is something tasty for everyone.
I've always loved all things peanut butter and that was not about to change just because I went keto. It's why you'll find that I have quite a number of low-carb peanut butter recipes on the site with no sign of decreasing.
Right about now you may be asking, is peanut butter allowed on the keto diet? Is it even good for you? These are valid questions.
Is Peanut Butter Good Or Bad For Our Health?
Although peanut butter is one of the most popular spreads worldwide, the question still stands if it is actually good for our health.
Let's begin with the obvious and that is that not everyone can enjoy peanuts. Some people are highly allergic and cannot consume even the tinniest amount without having ill effects.
But what about those who are not allergic, is it unhealthy for them? Let's get the deets.
While most people think of peanuts as nuts, they are actually legumes, and NOT a nut. What is a legume? Well, it is a type of plant with seeds that grow inside pods, think beans.
Peanuts, on the other hand, grow underground. You can see why peanuts' identity is a little confusing. In the case of peanuts, the seed of the flower starts above the ground, and once they mature they migrate underground where they are harvested.
Peanut butter is basically made by simply roasting and grinding peanuts into a paste. The problem is that the majority of what is sold commercially contains lots of other ingredients including sugar and vegetable oils.
Peanut Butter Is Low In Carbs
It should go without saying especially on a keto recipe site, that too much sugar is not good for you. Overconsumption has been linked to all sorts of diseases since it increases inflammation in the body.
With that being said, if you choose your peanut butter wisely it can be good for you and enjoyed a keto diet.
Peanut butter is a good source of protein. It contains 7.02 grams(g) of protein per 2 tablespoon serving. It also is rich in vitamins and minerals, like magnesium 57 (mg), potassium 107 (mg), and zinc 0.85(mg).
Unadulterated peanut butter contains an average of 20% carbs, making it low in carbs. It is also very high in fat, with half of the fat in peanut butter made up of oleic acid, it's a healthy type of monounsaturated fat the same fat found in olive oil.
What Peanut Butter Is Keto-Friendly?
Keep in mind, that although peanut butter is allowed only some types of peanut butter are considered keto-friendly.
While on a keto diet you want to 60-80% of your daily calories from fat and 20-30% from protein. This means you should keep your carbohydrate intake between 20-30 grams per day.
For this reason, taking a close look at nutrition labels is key. If you want to be able to enjoy peanut butter while doing keto, you will need to avoid any of the brands that add sugar. This probably means the stuff you grew up on, doesn't make the cut, since the majority of peanut butter brands on the market like to add sugar to their product.
How To Keep Natural Peanut Butter From Separating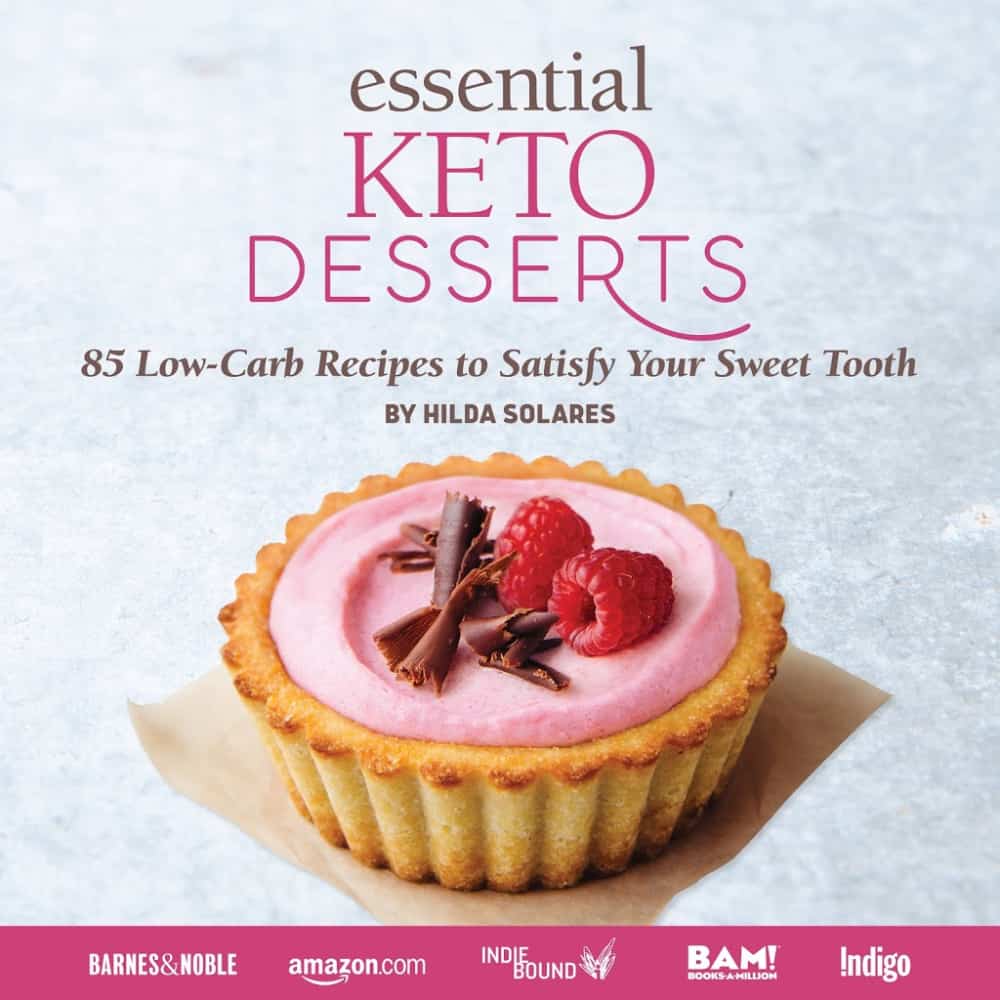 Disclosure: Some of the links below are affiliate links, meaning at no additional cost to you, I will earn a commission if you click through and make a purchase.
What you want to look for are brands that have a maximum of two ingredients peanuts and maybe salt. The only downside of these is that the peanut butter will separate.
Non-natural peanut butter uses special oils to help extend its shelf life and stabilize it to prevent separation.
The solution is actually rather simple, just store your peanut butter container upside-down. Storing your peanut butter upside down will allow gravity to force the natural oil back into the peanut butter.
And if the oil travels to the bottom of the jar, then store it right side up again. Just keep rotating your peanut butter. It's an easy hack to keeping your natural peanut butter from separating.
Favorite Peanut Butter Brands
The following are a few brands that I can recommend when making keto peanut butter recipes. None of these brands have
Keto Peanut Butter Recipes
Peanut butter lover's doing keto rejoice! This growing collection of peanut butter recipes will allow you to enjoy the world's favorite spread without the worry of being kicked out of ketosis.
Tag Us
If peanut butter is low enough in carbs to be keto-friendly. Well, I have great news for you. You see peanut butter can be part of the keto diet since it contains mostly fats and proteins with very little carbs.
If you're a fan of peanut butter I sure hope you will give our keto peanut butter recipes a try and will help us share them. If you do, please make sure you remember to tag us on Instagram, Facebook, and Pinterest. It's what keeps this girl encouraged to keep sharing and perfecting her recipes.
Also, check out our Amazon Store for our recommendations. You might be surprised by how many great keto options are at your disposal.
Grab Our Books!
In case you don't know we have authored two books for you, Essential Keto Bread and Essential Keto Desserts both inspired by your requests over the years. It's my prayer these keto cookbooks will help make keto a delicious breeze for you.
Join Our Jesus And Keto Movement
If there is one thing I particularly proud of sharing it's how we combined our Christian faith with the keto diet.
In case you don't know, Randy and I came to the keto diet looking at it from a Christian perspective. As believers, we live our entire lives supported by God's grace.
So when the Holy Spirit led us to combine our Christian faith and the keto diet, we did so in hopes of finding lasting transformation.
To say we needed God's intervention is putting it mildly. When we followed the Holy Spirit's prompting to we got on the path to real transformation.
Knowing firsthand the benefits of this decision we have created a closed Christian group that is using the keto diet to transform their lives. I love how supportive and encouraging this group of believers is. It's exciting to see how people are transforming their lives by combining this lifestyle with the Christian faith.
The testimonies coming out of our Fittoservegroup is what motivates us to continue to share what we've learned.
We invite you to join our Private Facebook Group and see if it's not the key you have been missing.
Note that once you click the link you will be prompted to answer a few questions that ensure that you understand what this group stands for.

Get Our Perfect Keto Hack Tip!
Arming yourself with keto recipes like the ones found in this scone collection is certainly key in doing this diet long enough to see its benefits. But even with the best low-carb ketogenic recipes sometimes additional help is called for.
This is when we also encourage you to have the right supplements to help you get and stay in ketosis. Because when you have the right tools the keto diet becomes easier.
Perhaps you've struggled to get into ketosis consistently on your low-carb keto diet, or you've hit a plateau that doesn't seem to budge, consider using Perfect KETO's bundle to assist you. It's a great way to see the benefits sooner rather than later.
You'll learn how to elevate your ketones naturally enter into ketosis more quickly. Being at a deeper level of ketosis will help reduce your appetite, carb cravings, and give you lasting energy. These are the things you want to see happen as they make this diet sustainable and it's why we recommend them.
Perfect Keto has offered our readers a 15% discount on their products. Simply use this link for all qualifying products and the code FITTOSERVE at checkout