Keto Peanut Butter Swirl Brownies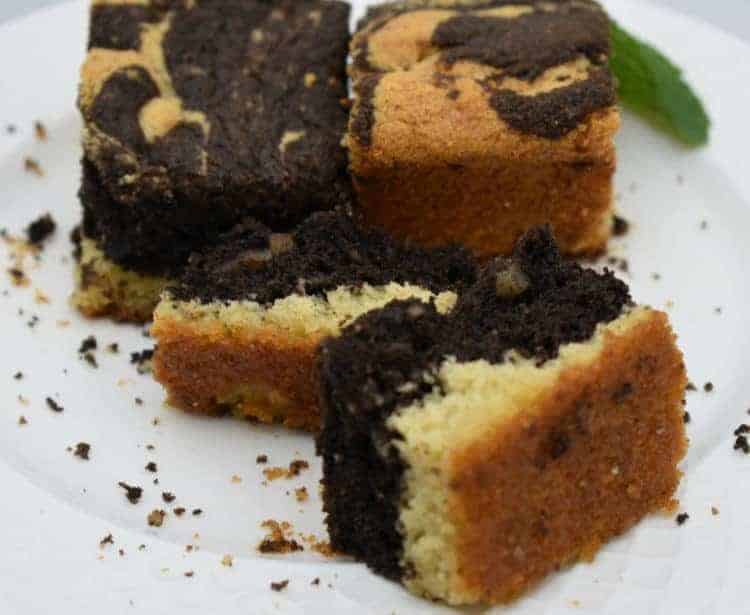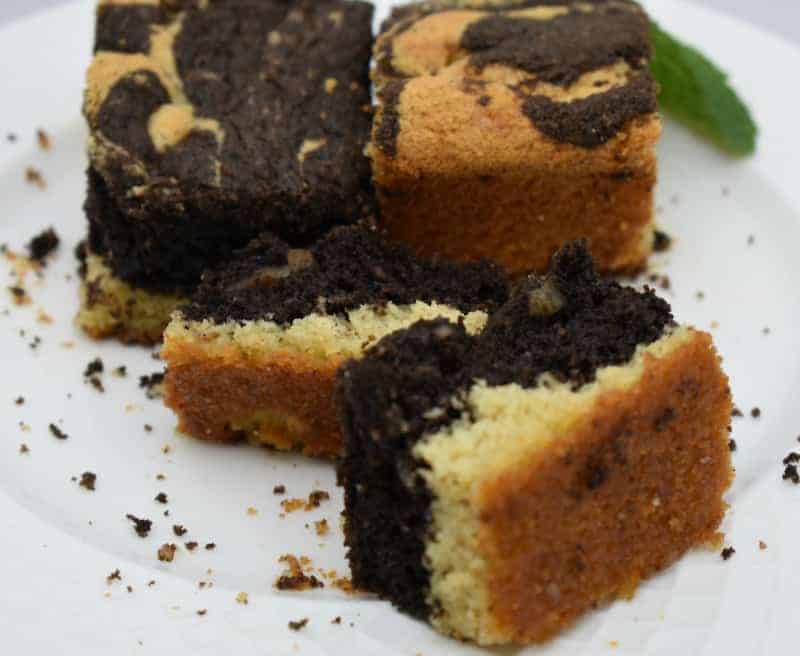 Are you a fan of chocolate and peanut butter doing keto? Well, these delicious keto peanut butter swirl brownies will satisfy that craving easily.
It's a recipe for keto peanut butter swirl brownies because who doesn't love the combination of peanut butter and chocolate? I mean honestly, these two were meant to live side by side as far as I am concerned.
Am I wrong? Don't you agree that certain foods were just destined to go together? It's as if they bring out the best of one another by enhancing their flavor profiles.
I've always been a fan of the combo of chocolate and peanut butter. AND….I don't see this love of mine changing any time soon.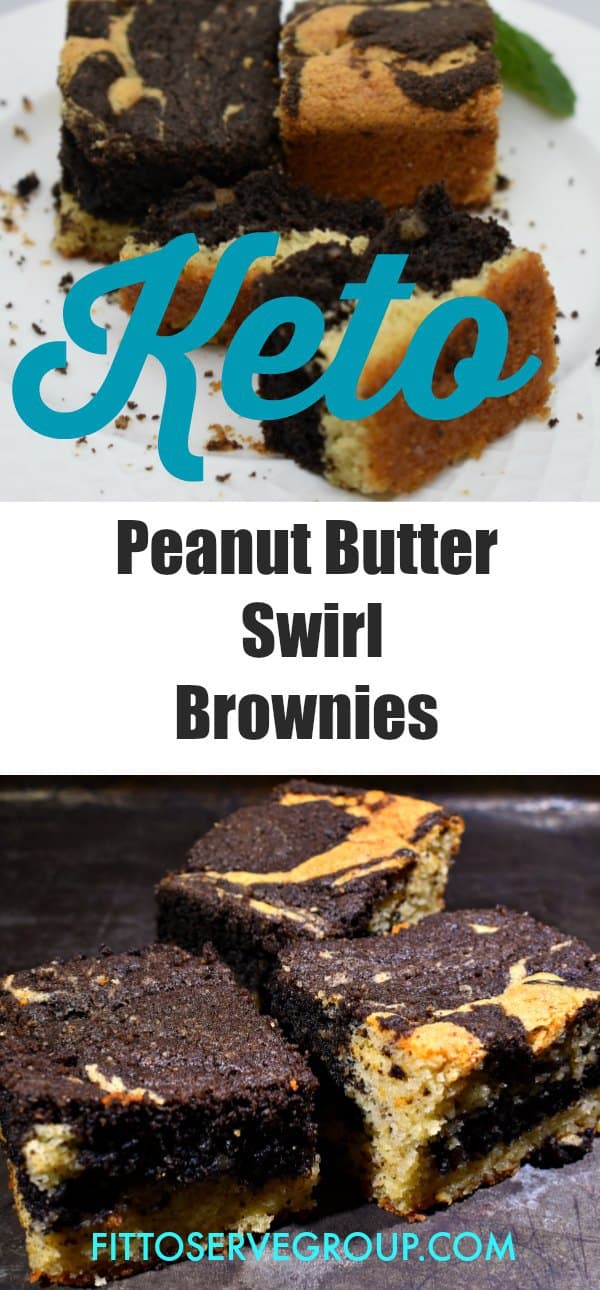 Keto Peanut Butter Swirl Brownies
This recipe for keto peanut butter swirl brownies are a cross between a brownie and a cake. It makes a delightful treat that everyone including your non-keto family will love.
It features the rich flavor of peanut butter and has a swirl of chocolate fudge that will make your taste buds sing.
With just a few basic ingredients you'll have a delicious treat that is so easy to make you'll find yourself making it often. Thankfully these keto peanut butter swirl brownies are low enough in carbs and so they can be enjoyed frequently.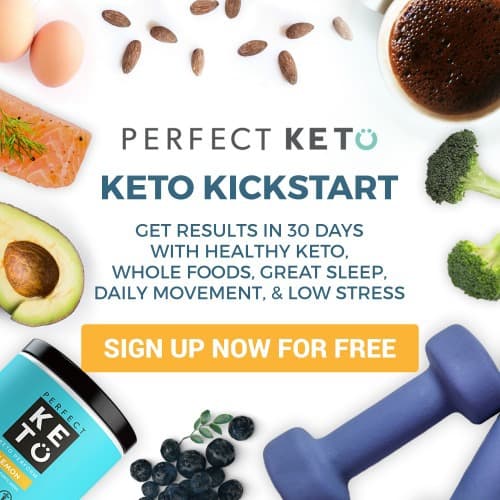 Coming Up With A Healthy Substitute
Do you know that before I made low carb keto a lifestyle, Reese's Peanut Butter Cups were a regular part of my life? Fast forward, and a real Reese cup hasn't crossed my lips.
BUT….by no means that I suddenly stopped loving the combination of peanut butter and chocolate.
However, traditional chocolate and peanut butter bars no longer fit my lifestyle.
So, a new healthier version needed to take its place.
Creating a low carb treat like these keto peanut butter swirl brownies gave this girl an excuse to enjoy chocolate and peanut butter goodness.
AND…it gives you another easy keto treat to try.
This recipe starts with a peanut butter base and then get's a MASSIVE dose of chocolate with a fudge swirl.
Quality Of Ingredients Matter
Before I share my keto peanut butter and chocolate brownies with you, lets talk about the quality of your ingredients.
To begin with, your peanut butter needs to be an all-natural variety. One that has zero sugar added. This will ensure that it's low in carbs and that doesn't throw you out of ketosis.
When using an all natural peanut butter remember to give it a good stir to ensure that all it's fully incorporated before mixing it into your keto peanut butter swirl brownie batter.
The quality of your chocolate also matters. Personally, I'm pretty partial to Herhsey's Dark cocoa powder.
Substitute Almond Butter For Peanut Butter Easily
But what if you can't have peanut butter? Or you're looking for a way to further reduce the carbs.
Not a problem…. I've created this recipe several times with almond butter instead of peanut butter and guess what?  Almond butter also goes amazingly with chocolate.
So, if you have a peanut allergy or don't include legumes in your diet, don't let that deter you from this easy keto peanut butter swirl brownies.
Here's Another Chocolate/Peanut Butter Recipe
If you're a lover of chocolate and peanut butter, you MUST give my Keto Peanut Butter Fat Bombs recipe also a try.
It's as close as you're going to get to a chocolate peanut butter cup candy. Of course with the major difference that they are S-U-P-E-R good for you.
I sure hope you will give my keto peanut butter recipes a try. Once you do, make sure you remember to tag us on Instagram and Facebook. It's what keeps this girl encouraged to keep sharing and perfecting her recipes.
Don't leave or blog without checking out our other low carb keto recipes. I'm sure your'e sure to find several that will assist you in this lifestyle.
My Favorite Keto Hack To Help You Stay On Track!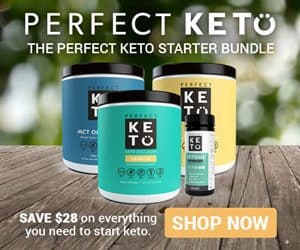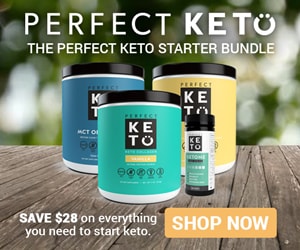 Looking for proven ways to stay committed to a low carb keto plan?
Well, please give me a moment of your time and allow me to introduce to you Perfect Keto exogenous ketones supplement that allows you to drink your ketones and put you into ketosis in under 59 minutes.
That's right, you can now drink ketones so that you can stay committed to the lifestyle easily.
To be able to have ketosis on demand is simply a game-changer.
Not familiar with exogenous ketones? I've written an extensive review about why we endorse them here.
For detail information on which plan can best suit your needs read more here.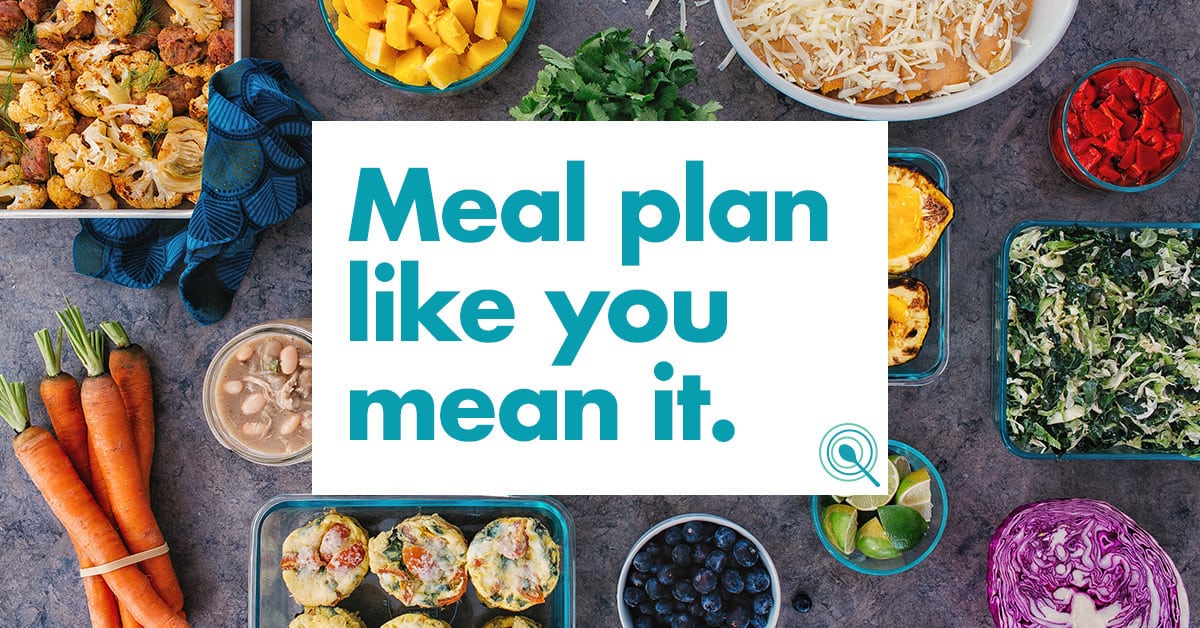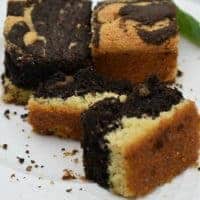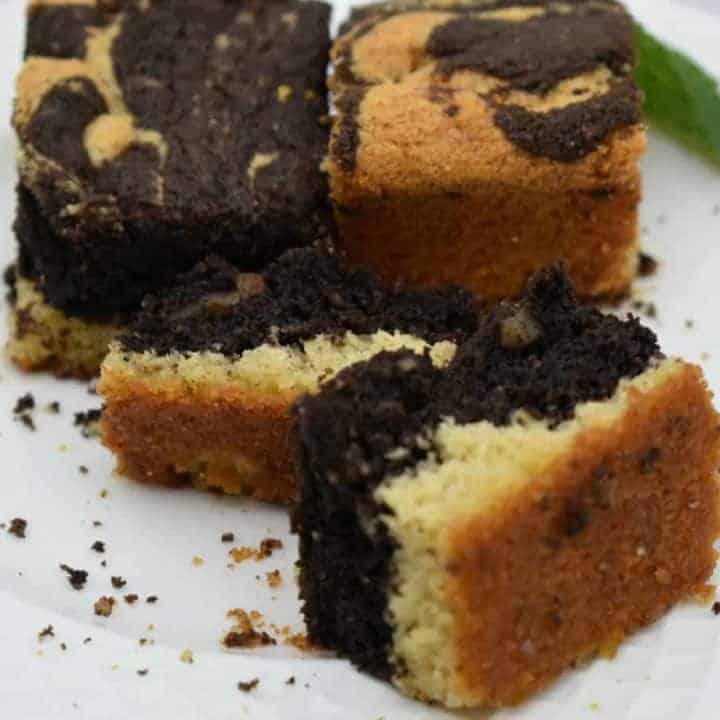 Keto Peanut Butter Swirl Brownies
Yield: 30

Prep Time: 10 minutes

Cook Time: 35 minutes

Total Time: 45 minutes

A rich recipe for keto peanut butter swirl brownies. It allows you to enjoy the great flavors of chocolate and peanut butter while on a low carb keto diet.
Ingredients
1 cup butter (softened)
1 pkg 8 oz softened cream cheese (softened)
5 eggs
2 tablespoons of heavy whipping cream
2 teaspoons of baking powder
¼ teaspoon of sea salt
1 teaspoon of vanilla extract
Fudge Swirl
¼ cup of unsweetened cocoa powder
2 tablespoons of peanut butter
¼ cup of sugar substitute
1 tablespoon of water
Instructions
Pre-heat oven 350 degrees
Using an electric mixer combine the 1 cup b, 2 cups butter, sugar substitute, and 8 ounces of cream cheese.
Once well combined and fluffy add the 1 cup of peanut butter.
To this mixture add the 5 eggs one at a time until fully incorporated.
Next add the almond flour, baking powder, salt.
Once fully combined set aside 1 cup of this batter and to it add the 1/4 cup of unsweetened cocoa powder, the ¼ of sugar substitute, 2 tablespoons of water and 2 tablespoons of peanut butter. (This makes the fudge swirl)
Spread the peanut/almond batter onto a parchment paper lined 10X12 pan. 
Next add spoonful's of the chocolate fudge batter onto the peanut/almond butter batter.
Use a tooth pick to lightly swirl the fudge batter into the peanut/almond batter for a marbled effect.
Bake at 350 degrees for about 30-35 minutes or until lightly golden brown around the edges.
Notes
You can swap out the peanut butter for almond butter if you do not consume peanuts.
Nutrition Information:
Yield: 30 Serving Size: 1
Amount Per Serving: Calories: 192 Total Fat: 18.1g Saturated Fat: 7.2g Cholesterol: 53mg Sodium: 118mg Carbohydrates: 3.8g Fiber: 1.6g Sugar: 1.6g Protein: 5.4g

SaveSave
SaveSave
SaveSave
SaveSave