This keto peanut butter fudge recipe is a peanut butter lover's dream come true! It's creamy, rich, and decadent while being keto-friendly! That's right this is a sugar-free, gluten-free, low-carb dessert!
This no-bake keto peanut butter fudge is also simple to make and takes little time to set. If you chill it in the freezer, you can enjoy homemade sugar-free peanut butter fudge ready in less than 40 minutes!
The best part is that this delicious peanut butter treat clocks in at only 2.3 net carbs!
Oh, and did I mention that this low-carb peanut butter fudge is not only a super easy-to-make sweet treat but also makes a great fat bomb?!!
If you're as big a fan of peanut butter as I am, then you'll love our collection of Keto Peanut Butter Recipes. And if you're looking for another sugar-free chocolate fudge recipe then check out our Easy Keto Fudge.
Keto Peanut Butter Fudge
This is a super simple keto peanut butter fudge recipe but the results are so impressive! You can't beat homemade peanut butter fudge and if you're on a low-carb diet, it's the perfect sweet treat!
It's also so rich and velvety that you only need a few bites to feel satisfied which makes it perfect for portion control.
Now, this sugar-free peanut butter fudge recipe has a secret ingredient that helps give it structure and makes it velvety smooth. If you're a regular reader here, you won't be surprised to learn it's cream cheese!
We LOVE to use cream cheese in our keto baking around here! The use of cream cheese not only gives them a perfect consistency but also adds a little more protein and fat.
The addition of cream cheese (and the butter) is why this fudge is also considered to be a fat bomb. So not only are you getting a yummy treat but it's a great way to increase your fat macros while doing a ketogenic diet.
What Is A Fat Bomb?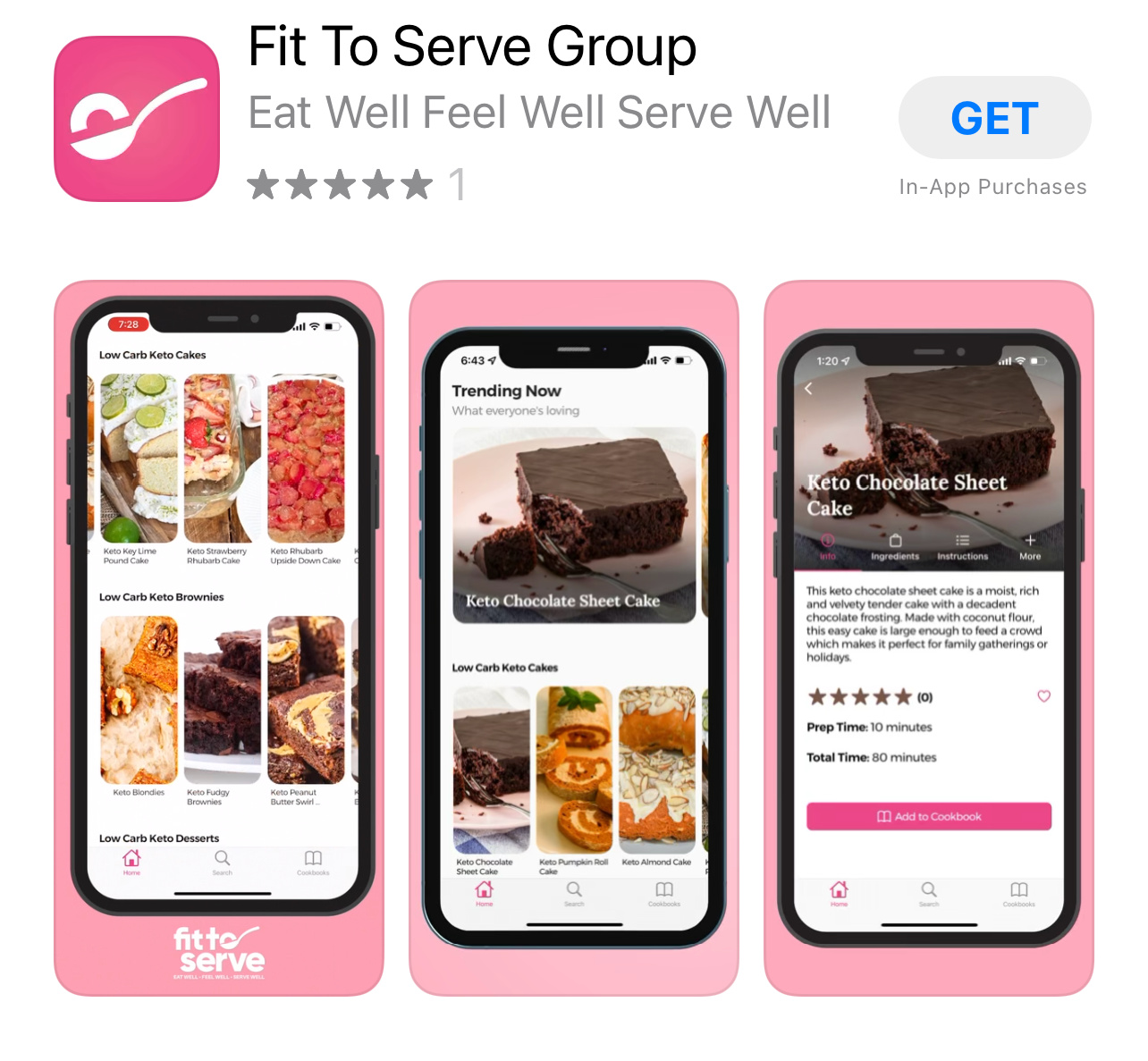 Why should you be eating fat bombs if you're trying to lose weight? You may be asking why you should bother adding them to your diet. When it comes to fat, especially when everyone has told you that fat makes you fat!
The Keto diet focuses on consuming more healthy fats and fewer carbs. When you deprive your body of glucose, the body goes into ketosis.
This gives your body the chance to burn fat for energy instead of carbs.
The goal of a ketogenic diet is for your primary source of energy to come from fat. However, if you're new to a low-carb, high-fat diet, adding fat to your meals may seem strange.
Adding more good fats to your diet can help you keep your appetite and cravings in check, have more energy, control sugar cravings, and much more!
This is why keto fat bombs may be the answer to how to stop craving sugar. Fat bombs provide healthful fats without carbohydrates or sugar to satisfy your sweet tooth!
How To Make No Bake Keto Peanut Butter Fudge
So, how do you make Keto Peanut Butter Fudge? Well, the process of making the no-bake fudge is pretty simple and the hardest part is waiting for it to set before eating it all!
All you need to prepare this sugar-free peanut butter budge recipe is to combine peanut butter, cream cheese, and salt. Then you'll add in the melted butter and vanilla extract and carefully mix it all up.
You'll add the powdered sugar substitute half at a time, combining completely in between. Then all that's left is to pour your mixture into your prepared freezer-safe dish, sprinkle with chopped peanuts, and sea salt flakes, and place in the freezer.
It's truly that simple to make!
Ingredients for Keto Peanut Butter Fudge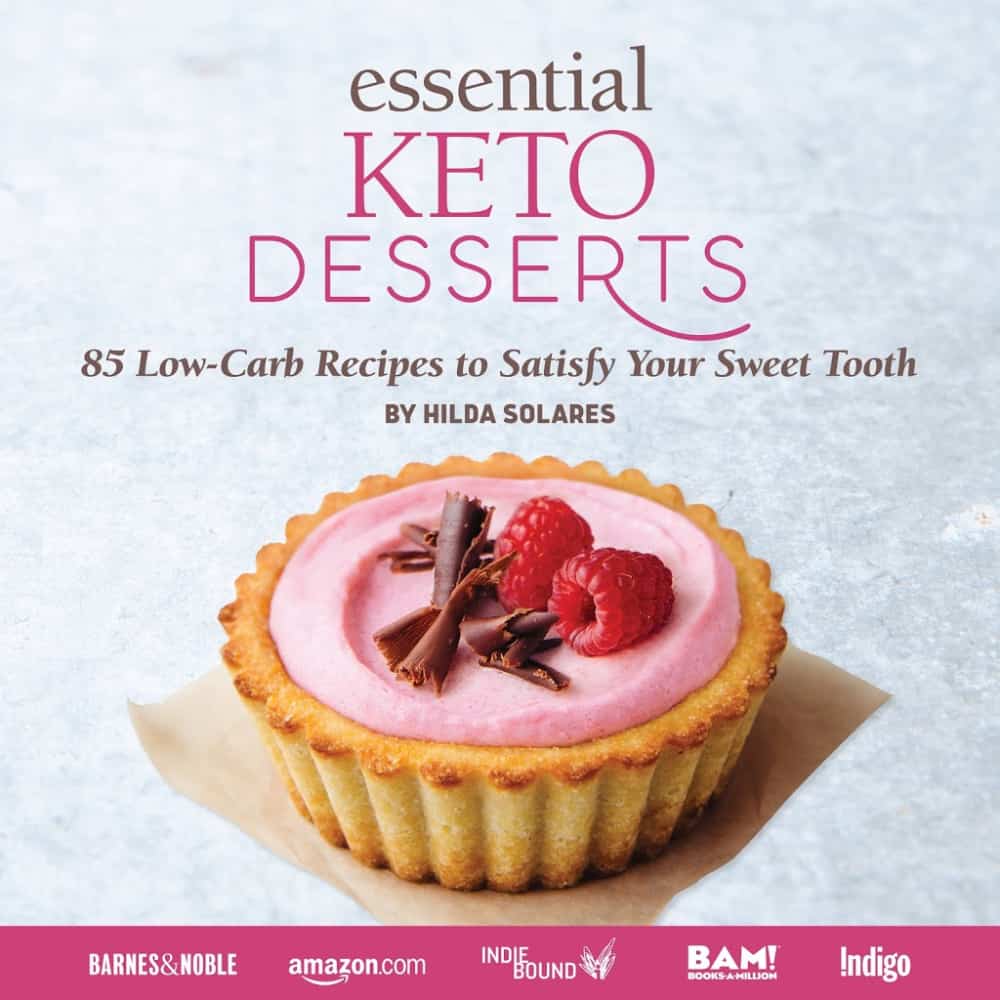 Disclosure: Some of the links below are affiliate links, meaning at no additional cost to you, I will earn a commission if you click through and make a purchase.
The following are all the ingredients you will need to make this keto-friendly peanut butter fudge. Note that the full printable recipe card is at the bottom of the page.
Cream cheese
Butter, grass-fed
Vanilla Extract
Confectioner's sugar substitute, I use Lakanto
Sea Salt
Flaky salt, for topping
Chopped Peanuts
How To Store Keto Peanut Butter Fudge
The ideal place to keep this keto fudge is in the refrigerator for up to 10 days or the freezer for a month. Although it may be kept longer, I believe the tastes would begin to deteriorate after being frozen for an extended period of time.
Personally, I prefer to keep my fudge already sliced and separated into small servings. However, you may store the entire slab of fudge and cut it before eating.
Just remember you can't keep it at room temperature, you must freeze or chill it. Since cream cheese is among the ingredients in this recipe, it must be refrigerated at all times.
Easy Fat Bomb Recipes
The following are some more fat bomb recipes you should also consider trying:
Tag Us
I sure hope you will give this recipe a try. Once you do, make sure you remember to tag us on Instagram and Facebook. It's what keeps this girl encouraged to keep sharing and perfecting her recipes.
Also, check out our Amazon Store for our recommendations. You might be surprised by how many great keto options are at your disposal.
Grab Our Books!
In case you don't know we have authored two books for you, Essential Keto Bread and Essential Keto Desserts both inspired by your requests over the years. It's my prayer these keto cookbooks will help make keto a delicious breeze for you.
Join Our Jesus And Keto Movement
In case you don't know, Randy and I came to the keto diet looking at it from a Christian perspective. As believers, we live our lives supported by God's grace.
So when the Holy Spirit led us to combine our Christian faith and the keto diet, we did so in hopes of finding lasting transformation.
To say we needed God's intervention is putting it mildly. When we followed the Holy Spirit's prompting to we got on the path to real transformation.
Knowing firsthand the benefits of this decision we have created a closed Christian group that is using the keto diet to transform their lives. We invite you to join our Private Facebook Group and see if it's not the key you have been missing.
Note that once you click the link you will be prompted to answer a few questions that ensure that you understand what this group stands for.
Superior Fuel In A Form Of Exogenous Ketone Supplement
Here at Fittoservegroup, we believe in using keto recipes to help you do the keto diet effectively. But what if I told you, there was a way you could enter ketosis almost immediately and have sustained energy in a form of a clean supplement?
I know this may sound too good to be true, but we have seen for ourselves the benefits of exogenous ketones and it's why we believe they can be an effective tool.
However, NOT all exogenous ketones are the same and some just don't deliver enough BHB per serving to see results.
Well, KETOSTART ® is a fast-acting, readily available, carbohydrate-free, and highly efficient fuel source, designed to help you reach and maintain a state of ketosis, offering the benefits of elevated ketone levels easily.
Each serving has 10g BHB! It is a powerful and effective blend of exogenous ketones in the form of beta-hydroxybutyrate salts with electrolytes, to give your body the extra energy it needs.
We are loving how we are achieving and maintaining ketosis effortlessly and wanted to share them with you in case you wanted to try them too.
WHY WE ENDORSE KETOSTART
The following are just a few of the reasons we recommend KETOSTART
Backed by science that is built on decades of experience

Enjoy Ketosis Within Minutes

No Unpleasant Aftertaste Or GI Side Effects

10G BHB Per Serving

Includes Electrolytes

Long-Lasting Ketosis

Transparent Labeling

Reasonably Priced
KETOSTART® contains 10g* BHB per serving. *(6g Ca-BHB – 0.96g Ca) + (6g Na-BHB – 1.065g Na) = 9.975g BHB
If you are looking for a ketone supplement that will help you get into ketosis consistently and help you see the results you are hoping for, we invite you to try KETOSTART ® just use our link to get access to a discount and test for yourselves!
Keto Peanut Butter Fudge
This keto peanut butter fudge recipe is a peanut butter lover's dream come true! It's creamy, rich, and decadent while being keto-friendly. Easily made with sugar-free peanut butter, cream cheese, butter!
Ingredients
4 oz cream cheese, room temperature
1 cup unsalted butter, melted (grass-fed is best)
1 1/2 teaspoons vanilla extract
1/2 teaspoon salt
1/2 cup peanuts, chopped
Instructions
In a large bowl, combine the peanut butter, cream cheese, and salt. Next, add in the vanilla extract and melted butter and stir until completely combined.
Next, add half of the confectioner's sugar substitute and mix well. Then, incorporate the remaining confectioner's sugar substitute.
Line an 8x8 freezer-safe baking dish with parchment paper and pour in the mixture. Sprinkle evenly with the chopped peanuts and sea salt flakes.
Let the fudge set in the freezer for 30 minutes or in the refrigerator for 1 hour. Slice into 24 squares and enjoy! Store in the fridge for up to 10 days or freezer for 1 month.
Recommended Products
As an Amazon Associate and member of other affiliate programs, I earn from qualifying purchases.
Nutrition Information:
Yield:

24
Serving Size:

1
Amount Per Serving:
Calories:

192
Total Fat:

18.8g
Saturated Fat:

7.6g
Cholesterol:

26mg
Sodium:

155mg
Carbohydrates:

3.6g
Net Carbohydrates:

2.3g
Fiber:

1.3g
Sugar:

1.1g
Protein:

4.2g