These delicious keto strawberry rhubarb muffins marry the tartness of rhubarb with the natural sweetness of strawberries perfectly.
They are hearty and yet light flavorful low carb strawberry rhubarb muffins with zero need for frosting.
I love how muffins have the substance to stand alone. Muffins are a sneaky way to enjoy dessert for breakfast and who doesn't want that green light?
Enjoy these keto-friendly strawberry rhubarb muffins with a cup of coffee or tea for a surefire way to start your day well.
Or as the perfect seasonal snack, brunch treat, or even dessert!
The recipe uses cream cheese in the batter and it accomplishes three things, it gives them a creamy light texture, adds stability to muffins, plus a little more protein. Winning!
Keto Rhubarb Strawberry Muffins
Honestly, you just can't go wrong with these tasty muffins. I mean, how could you when you get to enjoy the unmatched flavors of strawberries and rhubarb together in every single bite?
I have a whole collection of keto rhubarb recipes because I can't seem to get enough of its tart tangy flavor profile. If you're anything like me, be sure to check out those recipes too.
Nothing says spring is here like rhubarb. For those fortunate enough to grow their own rhubarb, it shows up in all its pink and red glory as a sign that the seasons are changing.
The fact that these are keto muffins means that they make keto macro tracking simple plus they are easy to pack for on-the-go keto treats.
Here in South Florida growing rhubarb isn't a thing, or at least that's what I've been told but one of these days I may just attempt to grow my own even if it's going to be tricky. Why? Because rhubarb is hands down one of my favorite items to cook and bake with.
Do you need proof?
I've made rhubarb and strawberry crumble, strawberry rhubarb pie, and strawberry rhubarb bread to name just a few but this is the first time I make keto-friendly strawberry rhubarb muffins.
How To Make Keto Rhubarb Strawberry Muffins
Taking a bite of a muffin that is studded with slices of strawberries that contrasts nicely with tart rhubarb is simply a winning combination.
And don't be concerned about the tartness of rhubarb because the addition of cream cheese helps balance all the flavors perfectly.
Muffin batters are usually thicker especially when they need to hold berries and rhubarb as in the case in this recipe. Thankfully, although it's hearty enough to enjoy as a meal like breakfast, it still has a moist tender crumb.
You'll need to get your hands on some fresh or frozen rhubarb for these muffins. The good thing is that if you must use frozen there is no need to defrost first.
However, the strawberries should be freshly sliced for the best flavor and results. The following are the ingredients needed. Note the full printable recipe card is at the bottom of the page.
Disclosure: Some of the links below are affiliate links, meaning at no additional cost to you, I will earn a commission if you click through and make a purchase.
Ingredients Needed
Fresh sliced strawberries
Sliced fresh or frozen rhubarb
Vanilla extract
Eggs, room temperature
Full-fat cream cheese, room temperature
Unsalted butter, room temperature
Salt
Baking powder
Best Sugar-Substitutes For Sugar-Free Strawberry Rhubarb Muffins
As far as choosing your sweetener, my top choice is a monk fruit/erythritol blend. My personal favorite is Lakanto's brand. But you can also use Swerve an erythritol sugar substitute.
You could also use the stevia and erythritol-based brand Pyure for most of my baked goods. However, if using Pyure you will want to use half the amount called for in this recipe since it's a much sweeter choice.
Lastly, if you can't easily find a more natural sugar substitute you can also use Splenda for baking or a generic brand of the same. It will work with great success.
I know not everyone would agree with me here and I respect that but in my book, it's still better than regular sugar.
Tag Us
I really hope you will give this sugar-free strawberry rhubarb muffin recipe a try. If you do it a make sure you remember to tag us on Instagram, Facebook, and Pinterest. It's what keeps us encouraged to keep sharing and perfecting our recipes.
Also, check out our Amazon Store for our recommendations. You might be surprised by how many great keto options are at your disposal.
Don't forget to subscribe to our email list so that we can stay connected.
Grab Our Books!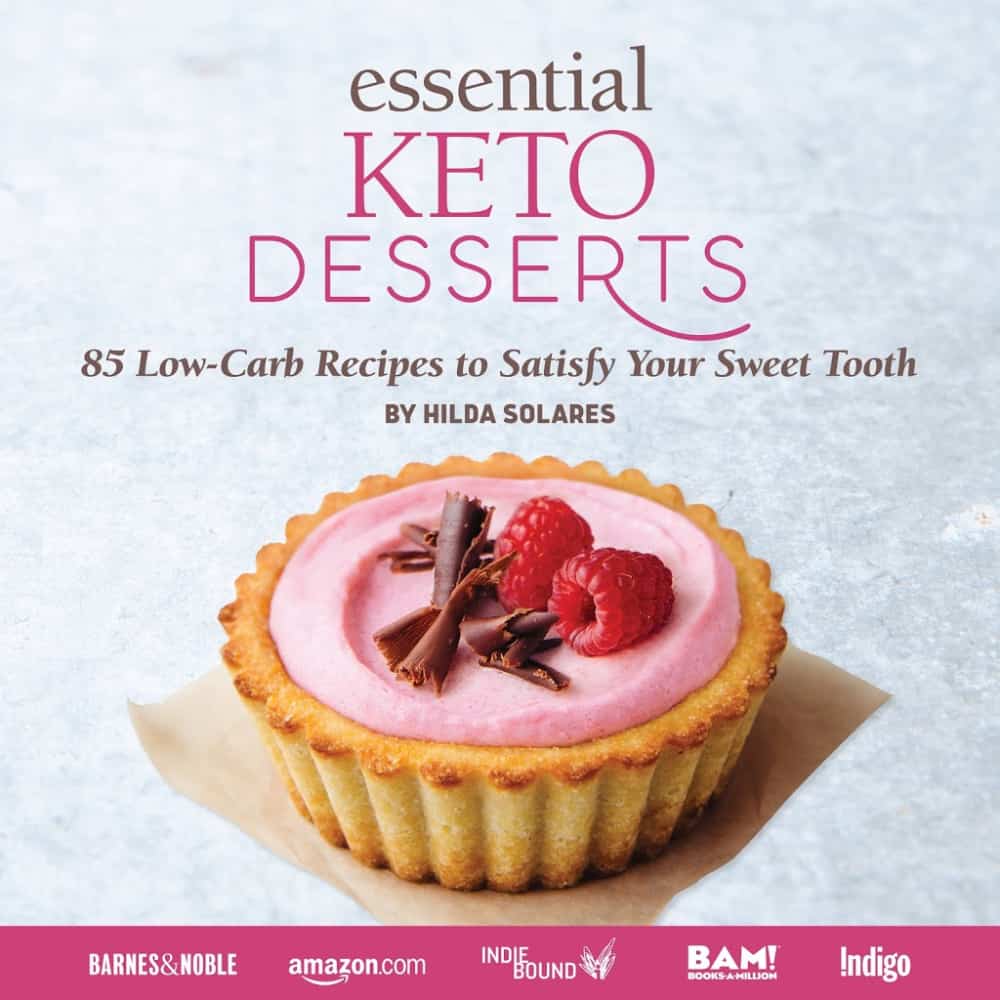 In case you don't know I have authored two books for you, Essential Keto Bread and Essential Keto Desserts both inspired by your requests over the years. It's my prayer these keto cookbooks will help make keto a delicious breeze for you.
Since this recipe is made with almond flour and it's what you prefer to use, I recommend you visit our keto almond flour recipes or more delicious options.
Join Our Jesus And Keto Movement
Randy and I came to the keto diet looking at it from a Christian perspective. As believers, we live our lives supported by God's grace.

So when the Holy Spirit led us to combine our Christian faith and the keto diet, we did so in hopes of finding lasting transformation.
To say we needed God's intervention is putting it mildly. When we followed the Holy Spirit's prompting to we got on the path to real transformation.
Knowing firsthand the benefits of this decision we have created a closed Christian group that is using the keto diet to transform their lives. We invite you to join our Private Facebook Group and see if it's not the key you have been missing.
Note that once you click the link you will be prompted to answer a few questions that ensure that you understand what this group stands for.
Favorite Keto Meal Planner
If you've been looking for an easy way to meal plan, consider checking out my review on Real Plans.
By using a keto meal planner you will free up your time by streamlining the process. I hope you agree with me that the last thing anyone needs, is to spend hours attempting to put a meal plan together.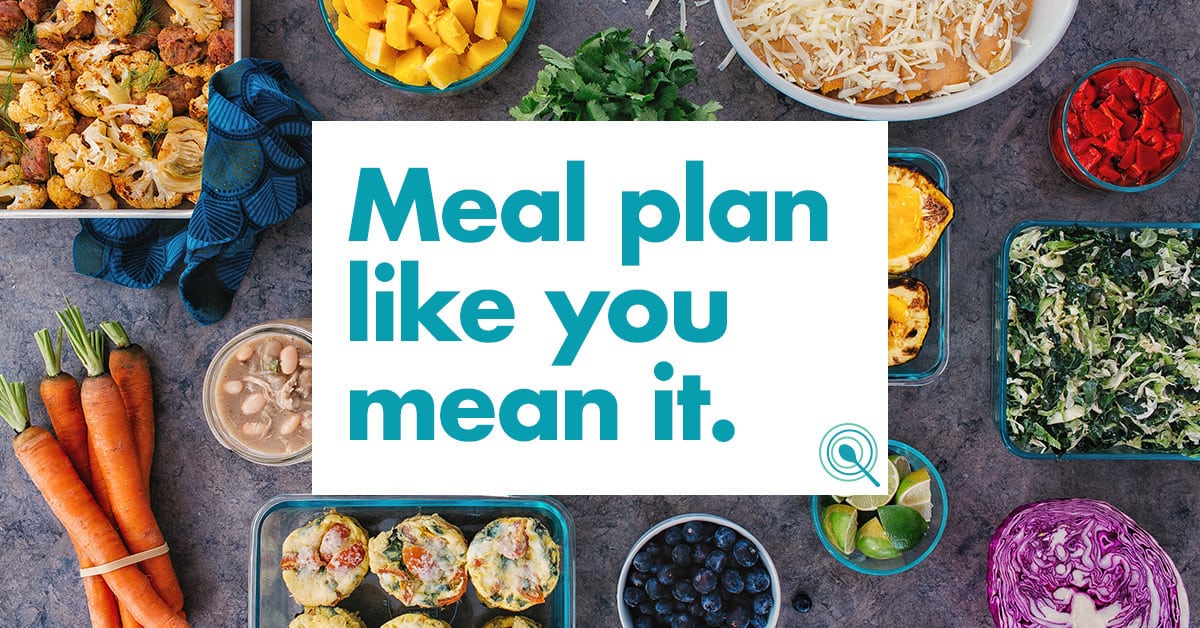 Real Plans will finally put an end to frustrating hours of trying to create healthy meals. After all, we all know how challenging it can be to meet the demands of our full lives.
I love how Real Plans understands that the average busy person has no clue how to meal plan successfully, let alone consistently. Plus you can even use our Keto Recipes to form to create your weekly meal plans.
Keto Strawberry Rhubarb Muffins
These keto strawberry rhubarb muffins are bursting with strawberry and rhubarb yumminess. Made with almond flour ensures that they are gluten-free and keto-friendly!
Ingredients
1 cup fresh sliced strawberries
1 cup of sliced fresh or frozen rhubarb
1 teaspoon vanilla extract
8 eggs, room temperature
8 oz full-fat cream cheese, room temperature
1/2 cup unsalted butter, room temperature
1/2 teaspoon of salt
2 teaspoons baking powder
Instructions
Preheat the oven to 350 degrees and line 2 muffin pans with cupcake liners.
In a large bowl measure and sift the almond flour and set it aside.
Add the baking powder and salt to the dry ingredients.
In another large bowl, using an electric mixer combine the cream cheese, butter, vanilla extract and beat on high until light and fluffy.
Add the sugar substitute and continue to mix well.
Add in the eggs one at a time, mixing well between each addition.
Next, add the dry ingredients one tablespoon at a time until it is fully incorporated into the batter.
Lastly, gently fold in the sliced strawberries and rhubarb.
Pour cake batter into two cupcake-lined muffin pans.
Bake for 20-25 minutes or until an inserted toothpick comes out clean.
Muffins can be stored for up to 5 days in the refrigerator or frozen for up to 3 weeks.

Recommended Products
As an Amazon Associate and member of other affiliate programs, I earn from qualifying purchases.
Nutrition Information:
Yield:

24
Serving Size:

1
Amount Per Serving:
Calories:

205
Total Fat:

17.8g
Saturated Fat:

8.4g
Cholesterol:

75mg
Sodium:

76mg
Carbohydrates:

4.9g
Net Carbohydrates:

2.7g
Fiber:

2g
Sugar:

1.6g
Protein:

5.5g