Tender, buttery, moist, flavor-packed keto coffee cakes. The perfect excuse to have cake for breakfast!
If you're looking for low carb coffee cake recipes, you've come to the right place. This collection of keto-friendly coffee cakes has something for everyone. Whether it's a traditional tasting coffee cake or one with a twist.
All the cakes are sugar-free, gluten-free, and low enough in carbs to be considered keto.
Keto Coffee Cakes
Coffee cakes are usually enjoyed at breakfast, but who says that rule can't be broken? Don't get me wrong, anytime I have an excuse to wake up and have cake as a meal, I'm in.
But as far as I am concerned, coffee cakes that are low in carbs should be enjoyed any time of day. Any of these keto coffee cakes would make the perfect dessert at the end of a meal or afternoon snack.
Is There Coffee In Coffee Cake?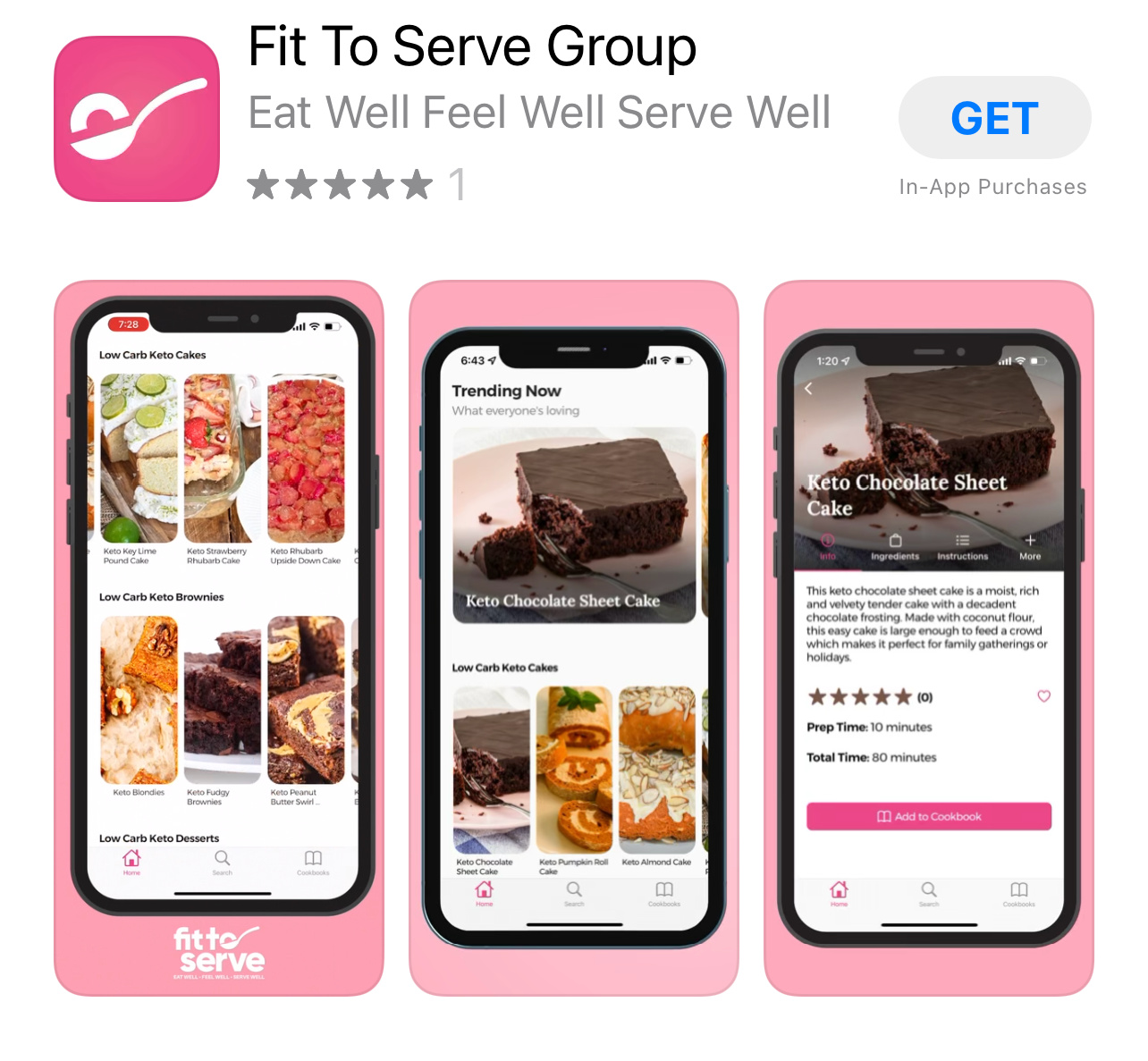 If you are wondering if I've added coffee to any of these keto cakes, fret not. There are no coffee bean flavors in any of these recipes.
The name "coffee cake" just refers to the fact that it's a cake that goes perfectly with coffee. It's not referring to the flavor of the cake.
The tradition of having a sweet cake that can be enjoyed with coffee can be traced back to Germany in the 16thcentury.
But what if you're not a coffee aficionado? No problem. You enjoy with your favorite hot beverage or all by itself.
Keto Streusel Topping
All the keto-friendly coffee cakes in this collection feature a streusel topping. It's what gives them that classic coffee cake texture we have come to love.
The first coffee cakes are thought to have their origins in Germany. And the word streusel just means to mix quickly together. It comes from the word streuen or to strew.
Streusel just refers to a sweet topping that is usually made up of sugar, flour, cinnamon, and butter. In our recipes, we of course use low-carb flours and sugar-free sweeteners. But I promise your taste buds will be fooled.
Best Sugar Substitutes For Keto Coffee Cakes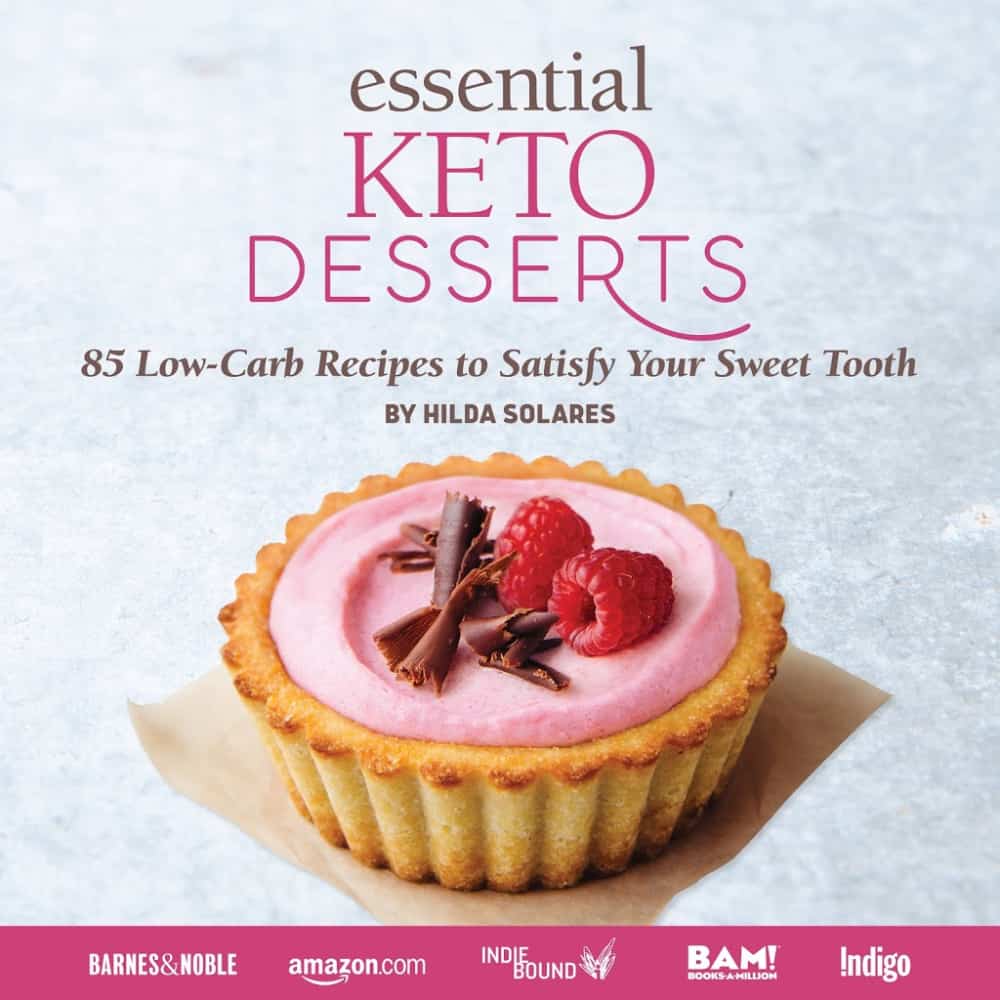 Disclosure: Some of the links below are affiliate links, meaning at no additional cost to you, I will earn a commission if you click through and make a purchase.
When it comes to choosing which sugar substitute to use for any of our keto coffee cakes, I have several for you to pick from.
My go-to choice is Lakanto Monk Fruit because the texture is spot on and since there is barely any aftertaste. It is a monk fruit and erythritol blend.
Lakanto Monk Fruit gets its sweetness from antioxidants called mogrosides, instead of fructose or sucrose. It's why it's a great all-natural sugar substitute and has zero calories and zero glycemic index.
I'm also partial to Swerve an erythritol blend. Unlike other natural sweeteners like stevia, it has no bitter aftertaste and measures just like sugar.
Swerve is the name brand of Erythritol it's unlike other sugar alcohols that have a 0 % impact on blood sugar.
You could also use the stevia and erythritol-based brand Pyure for most of my baked goods.
But if using Pyure you will want to use 1/2 the amount called for in this recipe since it's much sweeter.
Lastly, if you can easily find a more natural sugar substitute you can also use Splenda with great success.
You will want to use the Splenda that has a bulking agent. It's the one that comes in larger bags. I don't recommend Splenda Bake because it's actually half sugar half sucralose product and will be too high in carbs to be considered keto-friendly.
How To Store Your Keto Coffee Cakes
Since all the recipes features use many fresh ingredients, you generally always want to refrigerate any leftovers. This way they can stay fresh longer. Refrigerate for up to one week in an airtight container.
They can also be frozen easily whole or in individually wrapped portions. You just want to make sure you allow your cakes to fully cool and then tightly wrap them in plastic wrap and then a layer of heavy-duty aluminum foil.
Your low carb coffee cakes can be frozen up to 1 month for the best flavor but can be frozen up to 3 months with no safety issue. Then simply allow your keto coffee cake to thaw in the refrigerator overnight or on the kitchen counter for a few hours.
Keto Coffee Cakes
This delicious collection of keto coffee cakes has something for everyone. Whether you are looking for a classic-tasting coffee cake that is low in carbs or one that has a seasonal twist. All the recipes are low in carbs, gluten-free, sugar-free, and keto-friendly!