Strawberry Jello cream cheese fat bombs are incredibly easy to make and so delicious! They're the perfect sugar-free treat that will help you get into ketosis and stay in it! Made with a combination of cream cheese, butter, coconut oil, and sugar-free jello mix they make a fantastic snack to satisfy your sweet tooth with the cravings hit!
Just think of them as keto Jello bites!
These Jello cream cheese fat bombs are low in carbs, sugar-free, gluten-free, and most importantly, yummy!
They're so great as an after-dinner treat or a small snack anytime, strawberry jello cream cheese bombs are sure to make it into your rotation of favorite keto fat bombs.
If you love fat bombs, I've got the perfect collection for you! I've taken the time to collect all of my cream cheese fat bombs in one place to make it even easier to find recipes!
Big fan of the dreamy, cream cheese and strawberry combo? You'll love our perfect keto cheesecake with strawberry sauce! It's truly the best keto cheesecake you'll have!
Strawberry Jello Cream Cheese Fat Bombs
Now, when I say these jello cream cheese fat bombs are fast and easy to make, I seriously meant it! You'll be pleasantly surprised at how fast they come together and you'll be glad they are also a no-bake keto dessert!
Making these frozen bites of heaven is never a bad idea, to be honest! The combination of strawberry jello and cream cheese is so dreamy and underrated.
The best part about these keto fat bombs is that they're not just delicious. Because they're packed with good fat, they can give you a boost of energy, making them perfect as a pre-workout snack.
The fat also makes you feel full and satiated longer and provides your brain more of the healthy fat that it craves!
How To Make Strawberry Jello Cream Cheese Fat Bombs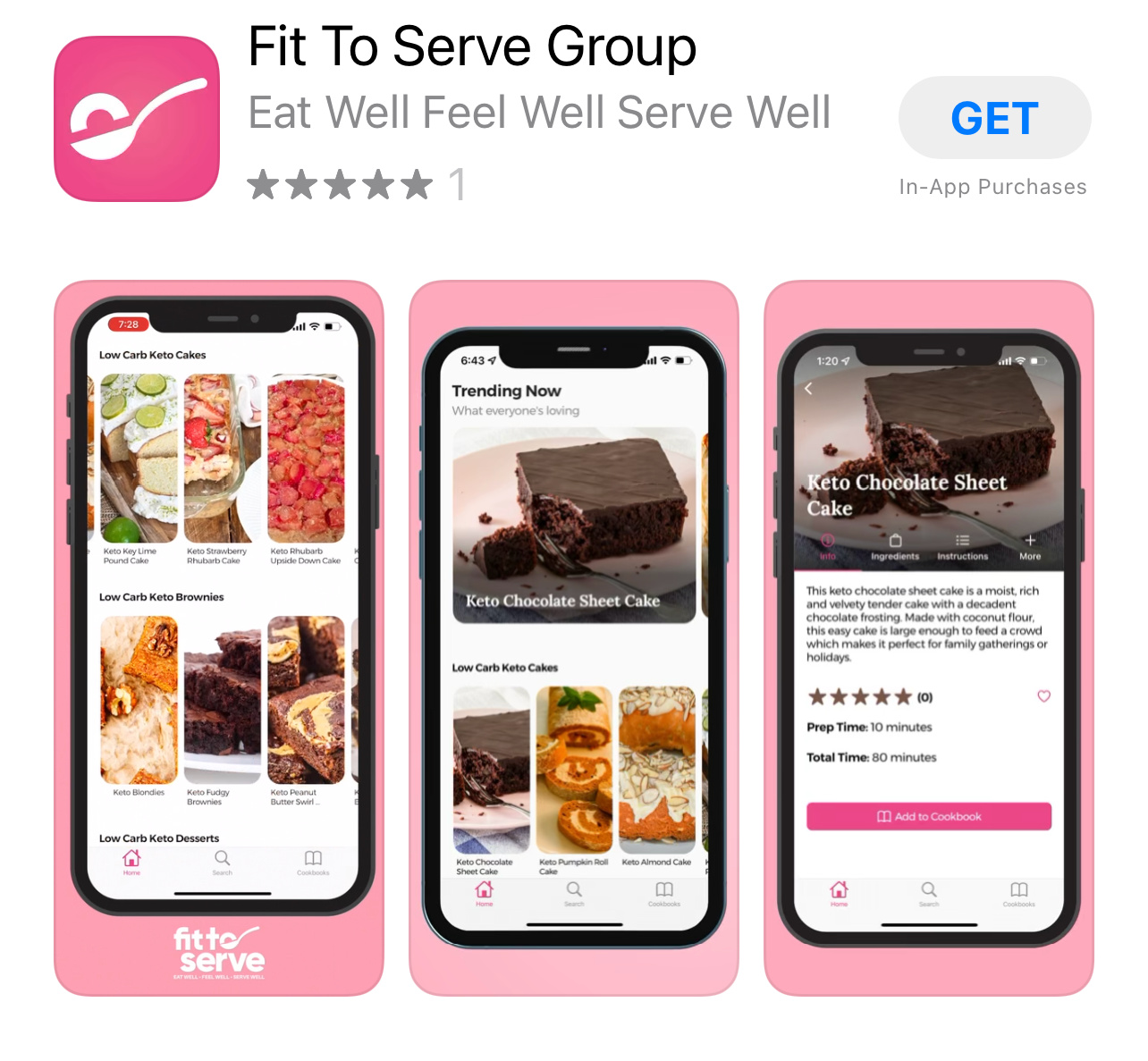 Disclosure: Some of the links below are affiliate links, meaning at no additional cost to you, I will earn a commission if you click through and make a purchase.
These no sugar jello cream cheese fat bombs (like the majority of our fat bombs) take minimal effort to make. It's part of what makes them such a great option!
They're really a breeze to make! Simply combine your melted coconut oil and sugar-free strawberry jello (or whatever flavor you like).
In a large bowl, cream together the remaining ingredients using an electric mixer. Combine the two mixtures and pipe into your molds.
I recommend using the sandwich bag trick if you don't have piping bags on hand. All you need is to add your mixture into a sandwich bag and cut off the very tip of the bag.
Pop your molds into the freezer for 20 minutes or so to solidify and enjoy!
If you don't have 1" cavity molds don't worry, you can still make these delicious fat bombs! You'll simply refrigerate your fat bomb mixture for about 20 minutes until it firms up and then scoop onto a parchment-lined cookie sheet using a small cookie scoop or spoon.
Then place the fat bombs into the freezer to solidify.
I recommend you store your fat bombs in an airtight container in your freezer as they will soften at room temperature.
Another thing to keep in mind when making these fat bombs is the coconut oil you choose.
It's important when using coconut oil to make fat bombs, or in most keto baking, to use refined coconut oil such as Nutiva Refined Coconut Oil so that it doesn't add a coconut flavor to what you're making.
Unless of course, you want the coconut flavor.
Why Eat Fat Bombs?
You might be wondering why you should even be adding fat bombs to your diet considering the idea is so strange.
Well, if you are already following a low-carb keto diet, you most likely already understand that your main source of energy should be coming from fat.
However, if you're new to the low-carb high-fat lifestyle, adding fat to your diet, especially in the form of fat bombs may seem odd.
Don't worry though, I've explained why adding fat into your diet can have so many benefits if done correctly in my round-up of our cream cheese fat bombs.
The key point is when burning fat for your fuel you'll have more energy and fewer cravings. If that's not a win-win, I don't know what is! Just be sure to be eating a keto, low-carb diet when doing so, or else you'll pack on some pounds instead of shedding!
Other Easy Fat Bomb Recipes
What You'll Need For Sugar-Free Jello Cream Cheese Fat Bombs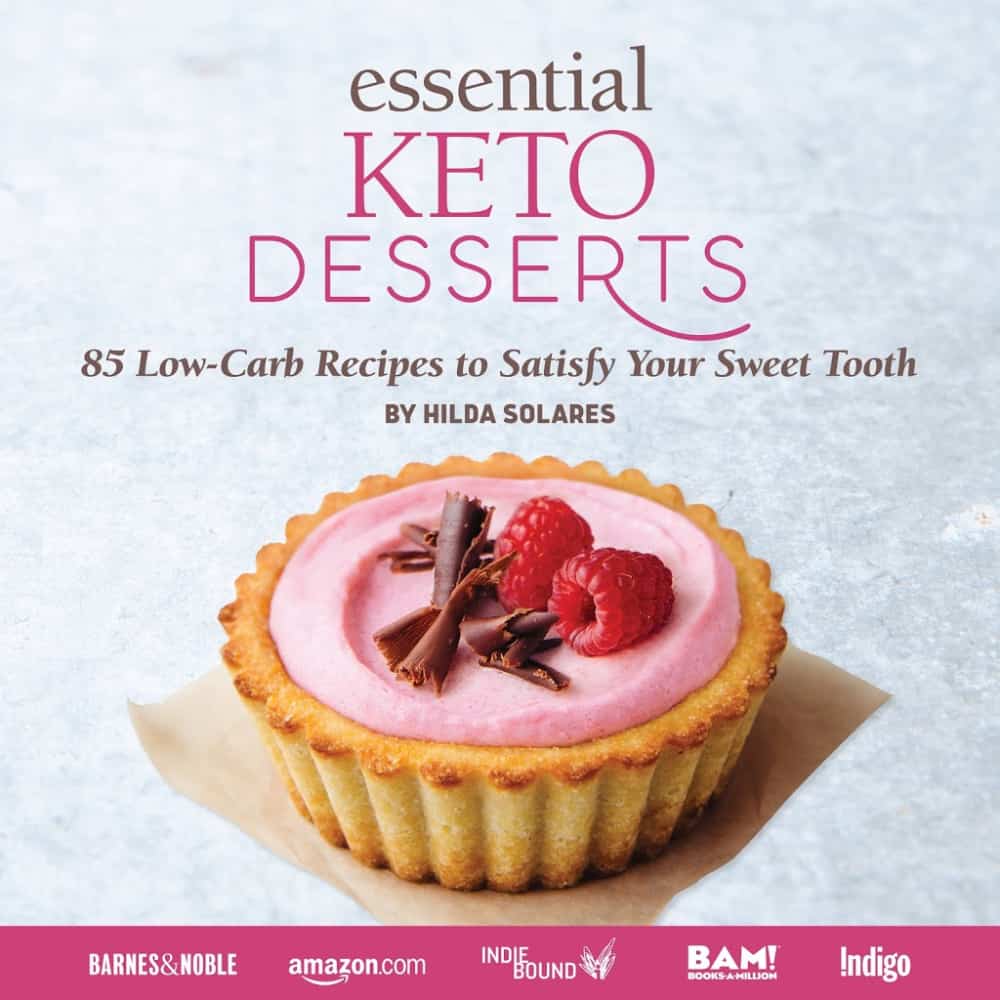 The following is a list of tools, equipment, and ingredients you will need to make these raspberry cream cheese fat bombs.
Cream Cheese, room temperature

Butter, room temperature
Tag Us
I sure hope you will give these keto strawberry jello cream cheese fat bombs a try. Once you do, make sure you remember to tag us on Instagram and Facebook.
Also, check out our Amazon Store for our recommendations. You might be surprised by how many great keto options are at your disposal.
Grab Our Books!
In case you don't know we have two books for you, Essential Keto Bread and Essential Keto Desserts both inspired by your requests over the years. It's our prayer these keto cookbooks will help make keto a delicious breeze for you.
Recommended Keto Supplement
Arming yourself with keto recipes is certainly key in doing this diet long enough to see the many benefits. But even with the best low-carb ketogenic recipes sometimes additional help is needed.
This is when we also encourage you to have the right supplements to help you get and stay in ketosis. Because when you have the right tools the keto diet becomes easier.
Perhaps you've struggled to get into ketosis consistently on your low-carb keto diet, or you've hit a plateau that doesn't seem to budge, consider using Perfect KETO's bundle to assist you. It's a great way to see the benefits sooner rather than later.
You'll learn how to elevate your ketones naturally and enter into ketosis more quickly. Being at a deeper level of ketosis will help reduce your appetite, carb cravings, and give you lasting energy. These are the things you want to see happen as they make this diet sustainable and it's why we recommend them.
Perfect Keto has offered our readers a 15% discount on their products. Simply use this link for all qualifying products and the code FITTOSERVE at checkout.
Strawberry Jello Cream Cheese Fat Bombs
Strawberry jello cream cheese fat bombs are incredibly easy to make and so delicious!
Made with a combination of cream cheese, butter, coconut oil, and sugar-free jello mix they make a fantastic snack to satisfy your sweet tooth with the cravings hit!
Ingredients
3 oz package of sugar-free strawberry jello
1 pkg. 8oz of room temperature cream cheese
1/2 cup of unsalted butter, room temperature
1/2 teaspoon of vanilla extract
Instructions
In a small bowl, combine the melted coconut oil and sugar-free jello packet.
In a medium-sized bowl using an electric mixer beat the room temperature cream cheese, butter, and vanilla extract until light and fluffy.
Add the coconut oil/ jello mixture to the batter and combine well.
Using a pastry bag, or small cookie scoop add the mixture into small cupcake liners or silicone mold.
Place in the freezer for an hour to firm up.
Pop-out your jello fat bombs and store them in a container in your freezer.
Note that these fat bombs will melt at room temperature.
Notes
Makes 30 1- inch strawberry jello cream cheese fat bombs.
Store your fat bombs in the freezer in an airtight container for up to 3 months.
Nutrition Information:
Yield:

30
Serving Size:

1
Amount Per Serving:
Calories:

65
Total Fat:

7.1g
Saturated Fat:

4.8g
Cholesterol:

16mg
Sodium:

23mg
Carbohydrates:

0.4g
Net Carbohydrates:

0.4g
Fiber:

0g
Sugar:

0g
Protein:

0.6g