Keto Bacon Fudge, Cuz It Involves Chocolate and Bacon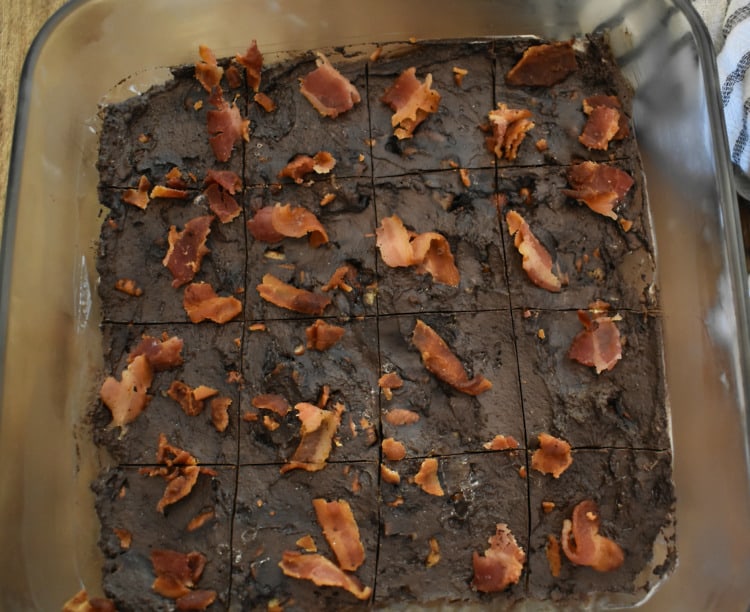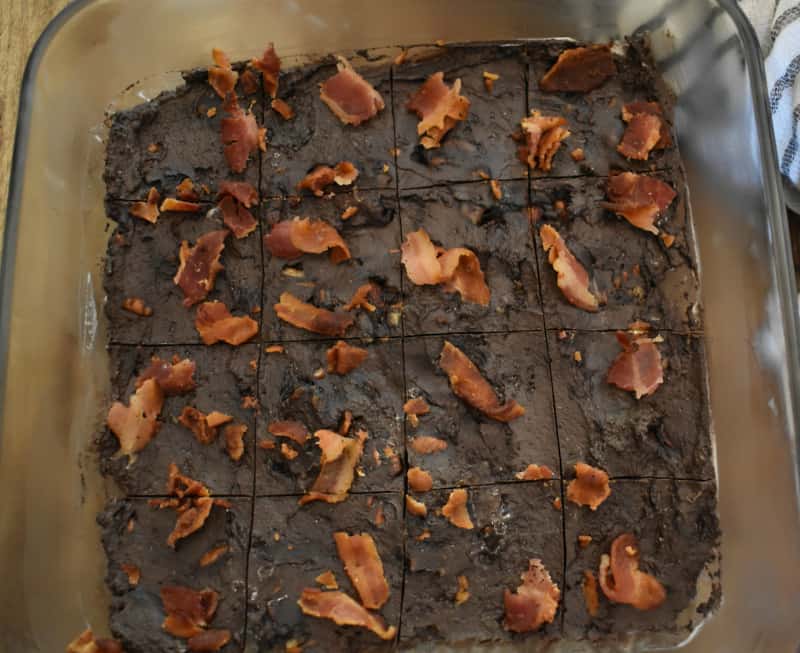 Low Carb Keto Bacon Fudge? Before you think I've eaten one too many slices of bacon, please stay with me. Although my keto bacon fudge is not your grandma's fudge, one bite will make any skeptic a believer.
By now you may have figured out that creating new keto flavor profiles excite me.
Have I piqued your curiosity ? Great! Before I share my low carb keto bacon fudge with you, I have a couple of qualifiers to see if this recipe will suit you. One, do you love bacon? Two, do you love fudge? If you answered yes to both these questions, be prepared to be impressed.
Bacon+Chocolate=Yum
Coming up with a recipe with this combination of flavors may seem odd, but not for this girl. You see I've always loved to combine foods that are sweet with those that are salty. Back in my high carb former life, I would dip my fries in ice-cream like it was as popular as combining peanut butter and jelly.
Dunking my fries in ice cream always garnered a glare or two but that never stopped me. But those days are safely in my past now.

This however, doesn't mean I stopped enjoying the sweet and salty combo.
I was missing those days when I came up with this low carb keto bacon fudge. It appears it was a good thing because I my little experiment of combining bacon with chocolate received high marks from those who tasted it.
My non-bakers will love this treat because no oven is required.
Not only is this low carb keto bacon fudge delicious, but you can create a batch in under 15 minutes. Even less than this if you have your bacon already pre-cooked.
If you don't already cook your bacon ahead of time you should really consider doing so. It will make prepping for your keto meals that much easier.
Personally, I love cooking my bacon in large batches in the oven because it makes clean up a breeze.
No Oven Required Keto Treat
Not needing an oven for a keto dessert may however, prove to be another challenge. Since you may find yourself enjoying this keto fudge often.
Don't say I didn't warn you.
Now the question I have for you is if you will be daring enough to try.
If you do make sure you stop by and let me know what you think.
Low Carb Keto Bacon Fudge
Low Carb Keto Bacon Fudge
---
Hilda Solares
Yields 30
A recipe for keto bacon fudge.
10 minPrep Time
1 hrCook Time
1 hr, 10 Total Time
Ingredients
8 oz butter softened
8 oz cream cheese softened
½ cup extra dark cocoa powder
3/4 cup sugar substitute
2 tsp vanilla
8 oz pecan pieces
¼ teaspoon sea salt
¼ pound of fully cooked crispy bacon about (6 slices) (reserve one slice to use as topping)
Instructions
Mix the softened butter and cream cheese until smooth.
Add the cocoa, sugar substitute and combine well.
Next add the pecans and bacon and fold gently. (Remember to reserve one slice of diced bacon to place as topping)
Spread the fudge on a parchment or foil lined pan or cookie sheet. I used an 8X11 pan. Place the fudge to set in the in the fridge for an hour.
Stores best in freezer. (Note these will melt if left at room temperature)
7.8.1.2
40
https://www.fittoservegroup.com/low-carb-keto-bacon-fudge/
Nutrition Facts
Serving Size 1 fat bomb
Servings Per Container 30
---
Amount Per Serving
Calories 140
Calories from Fat 129.6
% Daily Value*
Total Carbohydrate 1.9g
1%
---
*Percent Daily Values are based on a 2,000 calorie diet. Your daily values may be higher or lower depending on your calorie needs.
Perfect Keto Tip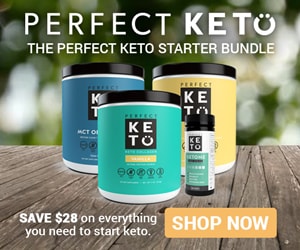 Perhaps, you've struggled to get into ketosis consistently on your low carb keto diet, or you've hit a plateau that doesn't seem to budge, consider using Perfect KETO's exogenous ketones.
Use this link and get a 15% off discount when you place your order for any of Perfect Keto's products.The discount will be added automatically at checkout.
By using exogenous ketones you will naturally elevate your ketones allowing you to enter into ketosis more quickly.
Being in deeper level of ketosis will help reduce your appetite, carb cravings, and give you lasting energy. It's been our experience that the use of exogenous ketones helps make the low carb keto lifestyle a viable sustainable option.
Honestly, it's like having willpower in a cup. Learn more about the science behind both exogenous and endogenous ketones and have your questions answered from a doctor's perspective.
Make sure you also pick up your free and complete guide to understanding ketosis. Then begin the ketosis diet easily with this Start Up Guide to the Ketosis Diet.
Wondering which foods you should avoid when doing Keto? This Keto Food Guidewill assist you in doing the Keto Diet correctly.
SaveSave
SaveSave
SaveSave
SaveSave
SaveSave
SaveSave
SaveSave