It's a tender, buttery, moist, flavor-packed keto coffee cake. This cake features a generous cinnamon streusel topping and it's easy to make. What more can you ask of a keto cake?
My keto sour cream cinnamon coffee cake is all about the streusel topping. Because in my humble opinion, a well-constructed coffee cake should feature a lot of rich streusel crumb topping.
Not enough cinnamon crumb topping and this girl feels seriously deprived. Who's with me on this?
I mean isn't the best part of coffee cake the topping?
Just because you're doing a ketogenic diet doesn't mean you can't enjoy a delicious coffee cake. I am confident that my keto cinnamon coffee cake will keep you safely in ketosis while avoiding the carbs in regular coffee cakes.
And if you are a fan of blueberries, I have a keto blueberry buckle (coffee cake) you should also give a try!
By the way, I have a complete list of Keto Cakes that any cake lover doing keto would enjoy exploring.
Keto Coffee Cake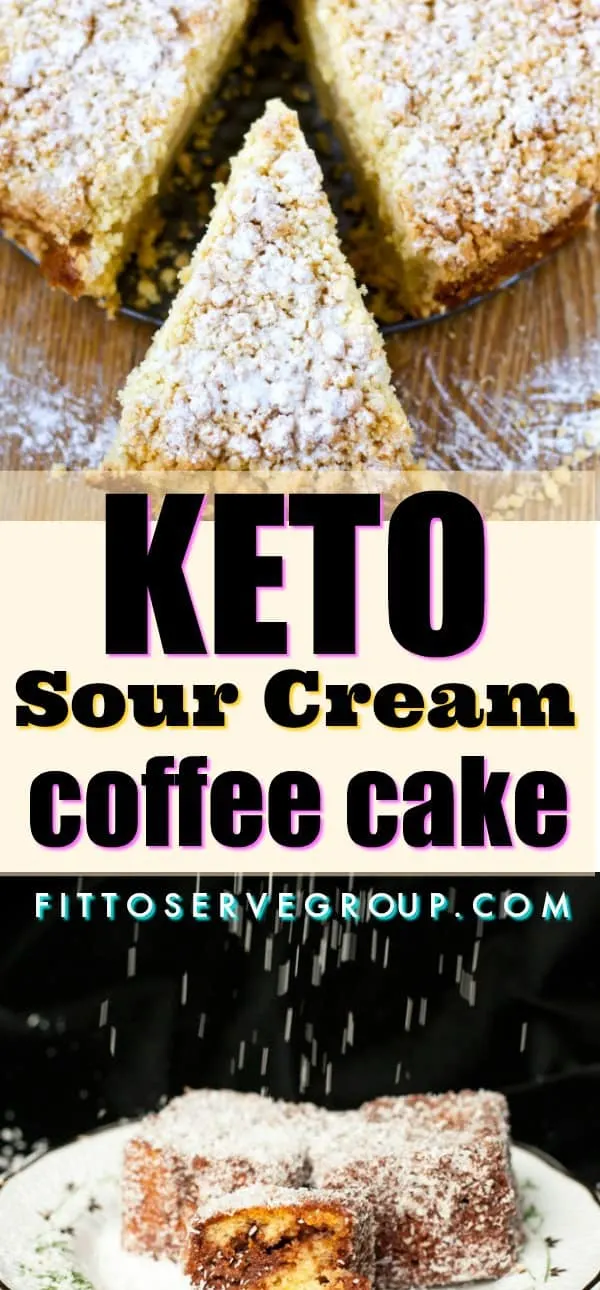 This keto-friendly coffee cake uses almond flour which ensures the cake is not only low in carbs but gluten-free. Therefore this is an almond flour coffee cake that is not only delicious but a great option for those avoiding gluten.
The biggest difference in using sour cream in a coffee cake is that it really gives it a nice tender crumb and the slight tanginess of the sour cream really compliments the overall flavor of this type of cake.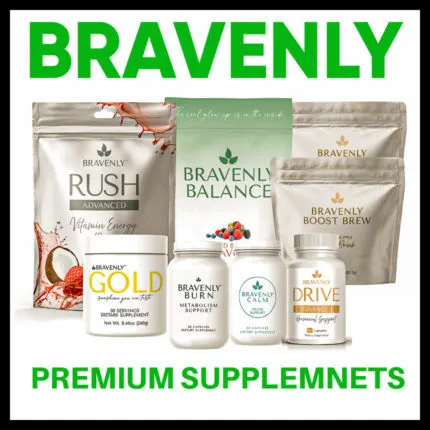 Keto Sour Cream Coffee Cake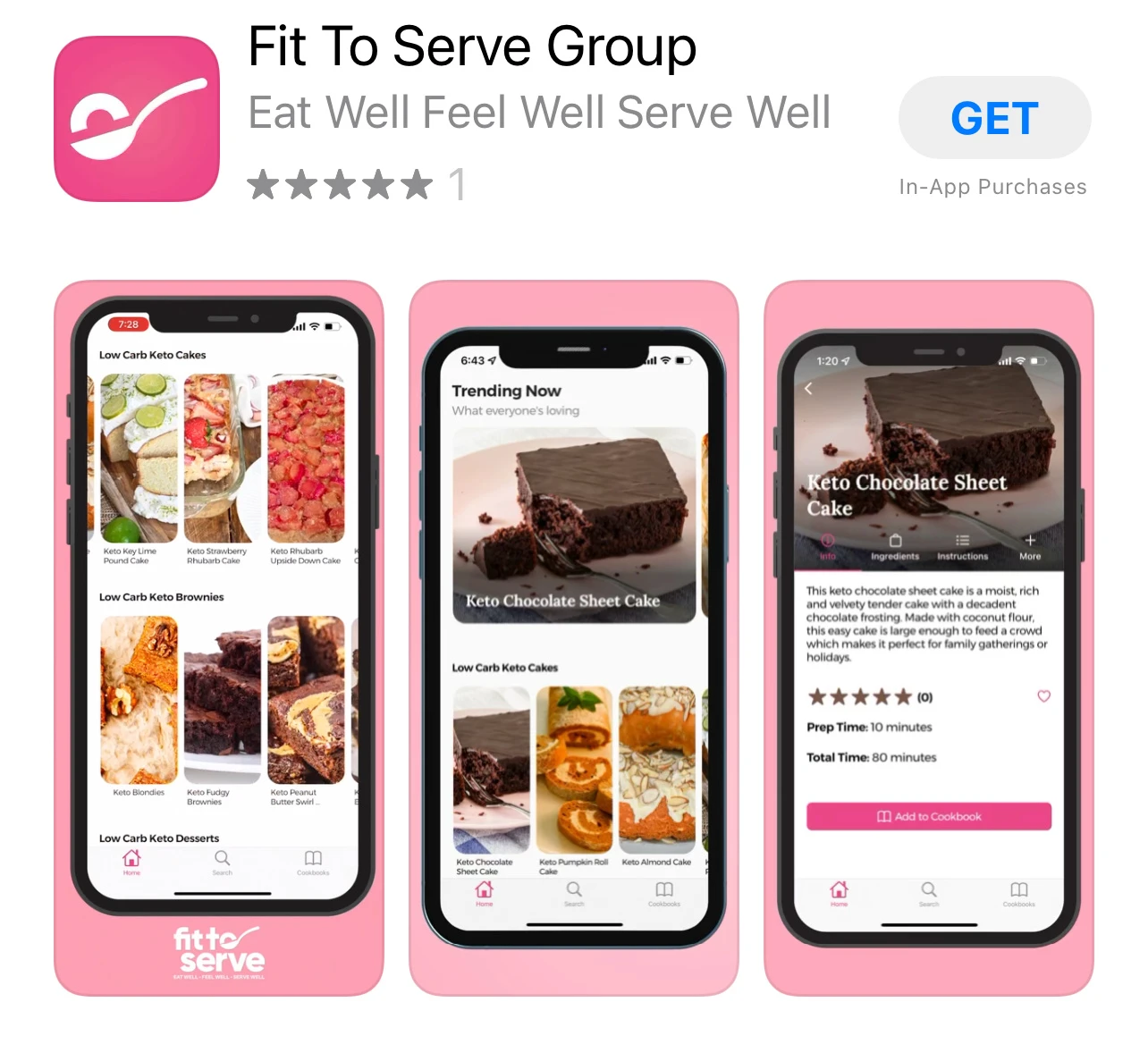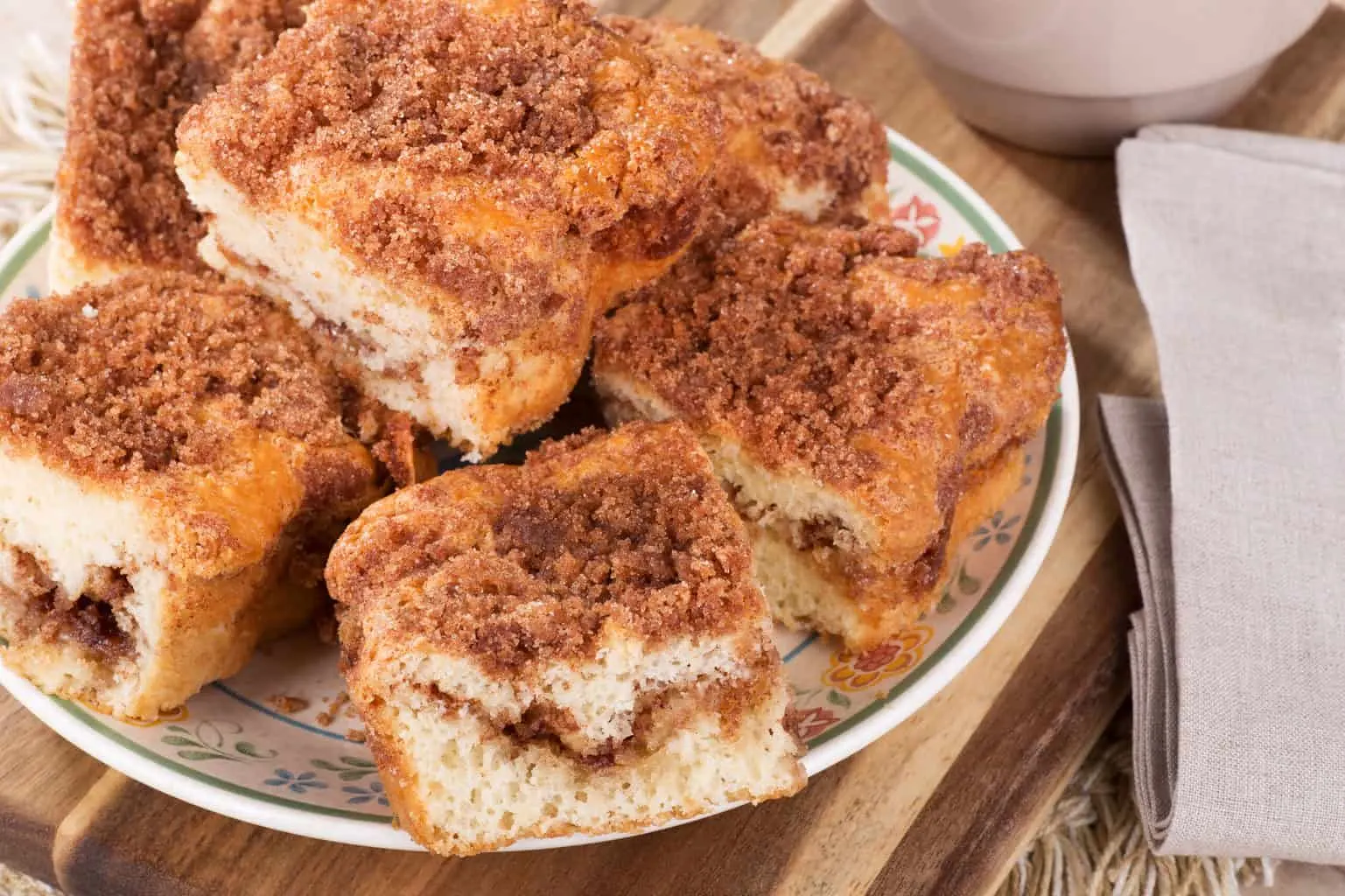 The sour cream addition makes for a really moist melt-in-your-mouth low carb coffee cake recipe. And that my friend is a win in this coffee cake lover's heart.
Plus, most coffee cakes use sour cream to give it added richness. And maybe, just maybe I wanted an excuse to come up with another coffee cake recipe.
Can you fault me for this? One of the perks of recipe creation is that I get to test them for you. It's a tough job but someone needs to do it.
If you're a fan of sour cream in cakes, you should also try my keto sour cream pound cake for another delicious option.
Low Carb Coffee Cake
Coffee cakes are usually enjoyed at breakfast, but who says that's not a rule that can't be broken? As far as I am concerned, this keto coffee cake would be a lovely addition after any meal and should be the star of any holiday table.
A keto streusel coffee cake should go hand in hand with a nice big mug of coffee. Not that other cakes can't too but the coffee cake was named for this very reason.
Thankfully this is an easy keto sour cream cake and one you can make and serve any time of day or year.
Is There Coffee In Coffee Cake?
Let me just clarify this point for you. You see there is actually zero, nada, coffee in coffee cake. It's simply referring to the fact that it goes so well with coffee.
The way I see it there was some lovely grandma in Germany who wanted to create a cake for her family that would accompany their coffee ritual and tada! The coffee cake recipe was birthed.
Keto Streusel Topping
Can we talk a little bit more about the keto crumb topping of this coffee cake? You see this cinnamon keto cake star feature, is the buttery, crisp streusel top layer. And it's why I add a lot of streusel to this cake.
The first coffee cakes are thought to have their origins in Germany, hence my little grandma's comment earlier. And the word streusel just means to mix quickly together. It comes from the word streuen or to strew.
And it refers to a sweet topping that is usually made up of sugar, flour, cinnamon, and butter. It's kinda a big deal in a coffee cake.
But I completely understand if that's not you. In which case feel free to make half of what the recipe calls for. I won't be offended I promise if you choose to add less topping to this coffee cake.
How To Make A Keto Sour Cream Coffee Cake
Disclosure: Some of the links below are affiliate links, meaning at no additional cost to you, I will earn a commission if you click through and make a purchase.
I have a few tips you will want to keep in mind when making this keto sour cream coffee cake. After all, you want your coffee cake to be amazing enough for everyone in your family to enjoy including those who are not doing keto.
When making this keto coffee cake I recommend that all your ingredients be at room temperature. Doing so will allow your batter to blend easily and ensure that your coffee cake is moist.
As I said, the streusel topping is quite generous so keep this in mind. Some people may rather have less streusel on their coffee cake and if that's you, then half the streusel topping recipe is enough. As a bonus, this will shave off 2 additional carbs.
If you do make the recipe as called for, I suggest you gently tap the streusel topping into the batter before baking so that your coffee cake doesn't fall apart.
I made my coffee cake in a round 10-inch springform pan. However, you can also bake it in a 10X10 inch square pan too.
For more flavor options add 1/2 cup of chopped walnuts, pecans, or walnuts. This will give the coffee cake a little extra crunch.
Top your coffee cake with 2 tablespoons of your favorite sugar-substitute confectioner's sugar just for fun. This is totally optional.
Best Sugar Substitute For Keto Coffee Cake
When it comes to choosing which sugar substitute to use for this keto coffee cake, I have several for you to choose from.
My go-to choice is Lakanto Monk Fruit because the texture is spot on since there is barely any aftertaste. It is a monk fruit and erythritol blend.
Lakanto Monk Fruit gets its sweetness from antioxidants called mogrosides, instead of fructose or sucrose. It's why it's a great all-natural sugar substitute and has zero calories and zero glycemic index.
I'm also partial to Swerve an erythritol blend. Unlike other natural sweeteners like stevia, it has no bitter aftertaste and measures just like sugar.
Swerve is the name brand of Erythritol it's unlike other sugar alcohols that have a 0 % impact on blood sugar.
You could also use the stevia and erythritol-based brand Pyure for most of my baked goods.
But if using Pyure you will want to use 1/2 the amount called for in this recipe since it's much sweeter.
Lastly, if you can easily find a more natural sugar substitute you can also use Splenda with great success.
You will want to use the Splenda that has a bulking agent. It's the one that comes in larger bags. I don't recommend Splenda Bake because it's actually half sugar half sucralose product and will be too high in carbs to be considered keto-friendly.
How To Store Keto Coffee Cake
Because of the many fresh ingredients in keto baked goods you generally always want to refrigerate any leftovers.
Your keto coffee cake will stay fresh in your refrigerator for up to one week in an airtight container. It can also be frozen easily.
Yes, coffee cake can be frozen but in the case of this keto sour cream coffee cake, you want to make sure you allow your cake to fully cool and then tightly wrap it with plastic wrap and then a layer of heavy-duty aluminum foil.
Your low-carb coffee cake can be frozen up to 1 month for the best flavor but can be frozen up to 3 months with no safety issue.
Then simply allow your keto coffee cake to thaw in the refrigerator before serving. Alternatively, you can freeze your coffee cake already sliced for added convenience.
You see I told you I really loved the coffee cake. I really hope you see that it's my desire to give you easy low carb, keto recipes that make this lifestyle easier.
Tag Us
I sure hope you will give this keto coffee cake recipe a try. Once you do, make sure you remember to tag us on Instagram and Facebook.
It's what keeps this girl encouraged to keep sharing and perfecting her recipes for you. Be sure to also check our collection of keto coffee cakes for more delicious options!
Do also check out our Amazon Store for recommendations. You might be surprised by how many great keto options are at your disposal.
Grab Our Books!
In case you don't know I have authored two books for you, Essential Keto Bread and Essential Keto Desserts both inspired by your requests over the years. It's my prayer these keto cookbooks will help make keto a delicious breeze for you.
Join Our Jesus And Keto Movement
Looking for an online support system to help you stay the course on keto? As a family, we came to the keto diet looking at it from a Christian perspective. As believers, we live our lives supported by God's grace.
So when the Holy Spirit led us to combine our Christian faith and the keto diet, we did so in hopes of finding lasting transformation. When we followed the Holy Spirit's prompting we got on the path to real transformation.
Knowing firsthand the benefits of this decision we have created a closed Christian group that is using the keto diet to transform their lives. We invite you to join our Private Facebook Group and see if it's not the key you have been missing.
Be sure to request our FREE Jesus and Keto E-Book (First 7 Days) We hope it blesses you.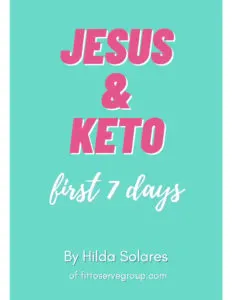 Fittoservegroup Keto App
Looking for a fast way to access our keto recipes? We got you covered. There's an app for that. Yup, there's a Fit To Serve Group App and it's going to make your keto diet a delicious breeze!
Access hundreds of recipes that are all sugar-free, gluten-free, and keto-friendly.
Enjoy early access to recipes before they go live on the website. Plus, bonus recipes that are exclusive to the app. Make your own personal cookbooks that you can use to organize your favorite recipes.
Search recipes by title, ingredients, keywords, and categories, and of course every recipe shows complete nutritional facts. Get the Fit to Serve Group App for easy-to-follow keto recipes made with easy-to-source ingredients.
The app is loaded with hundreds of yummy recipes for breakfast, lunch, dinner, snacks, and even desserts!
Learn more by visiting our Fit To Serve Group App Page.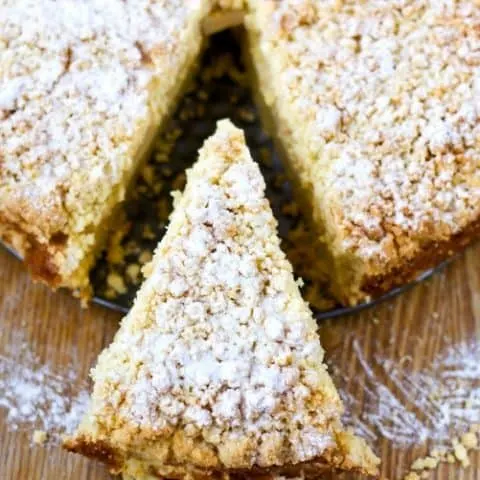 Keto Sour Cream Cinnamon Coffee Cake
A rich keto Sour Cream Cinnamon Coffee Cake. This keto coffee cake features a generous streusel topping.
Ingredients
Keto Coffee Cake
2 1/2 teaspoons of ground cinnamon
¼ teaspoon nutmeg
2 teaspoons of baking powder
¼ teaspoon of baking soda
1 teaspoon of sea salt
½ cup melted butter cooled
1 cup of sour cream
2 eggs
Keto Streusel Topping
½ cup of your favorite low carb nuts (I used pecans)
¼ teaspoon of sea salt
2 teaspoons of ground cinnamon
½ cup (1 stick) cold butter sliced thinly
Instructions
Pre-heat oven to 350 degrees and grease a 10-inch spring-form cake pan with butter.
In a large mixing bowl, combine the almond flour, sugar substitute, spices, baking powder, baking soda, and sea salt.
In a small bowl, stir the cooled melted butter, sour cream, and eggs until they are well combined.
Fold the butter and sour cream mixture into the batter dry ingredients. Mix until well incorporated. Spread the batter into the spring-form pan.
To make the streusel topping, in a small bowl, combine the sugar substitute, almond flour, coconut flour, pecan nuts, salt, and cinnamon. To the dry ingredients add thinly sliced cold butter and cut in the butter until the mixture resembles coarse crumbs.
Sprinkle the crumb topping over the batter and gently tap the streusel crumb topping into the batter of the cake.
Bake for 45 minutes to 1 hour, or until the crumbs are lightly browned and an inserted toothpick comes out clean.
Let cool for 20 minutes before slicing and serving.
Top with 2 tablespoons of sugar-free confectioner's sugar-substitute (optional)
Store leftovers in the refrigerator for up to 5 days or freeze for up to 3 weeks in an airtight container.
Notes
Reduce the crumb topping to half the recipe if you prefer less of streusel topping .
Nutrition Information:
Yield:

12
Serving Size:

1
Amount Per Serving:
Calories:

283
Total Fat:

28.5g
Saturated Fat:

9.9g
Trans Fat:

0g
Cholesterol:

55mg
Sodium:

95mg
Carbohydrates:

7.1g
Net Carbohydrates:

4g
Fiber:

3.1g
Sugar:

1.9g
Protein:

5.9g