This delicious keto nutmeg bread features a nutmeg swirl and vanilla icing drizzle. It's a keto quick bread that is also gluten-free, grain-free, and low in carbs, making it perfect for anyone wanting a fall treat.
This bread is both delicious and nutritious, with a blend of almond flour, coconut flour, and cream cheese.
The recipe is easy to follow, and the preparation steps are straightforward. The batter is thick, and the nutmeg-cinnamon swirl creates a beautiful pattern and warm, nutty flavor.
If that's not enough, once the bread is baked to perfection, it's topped with a creamy vanilla icing.
Be sure to also check out our entire collection of keto bread recipes for more tasty options!
Keto Nutmeg Bread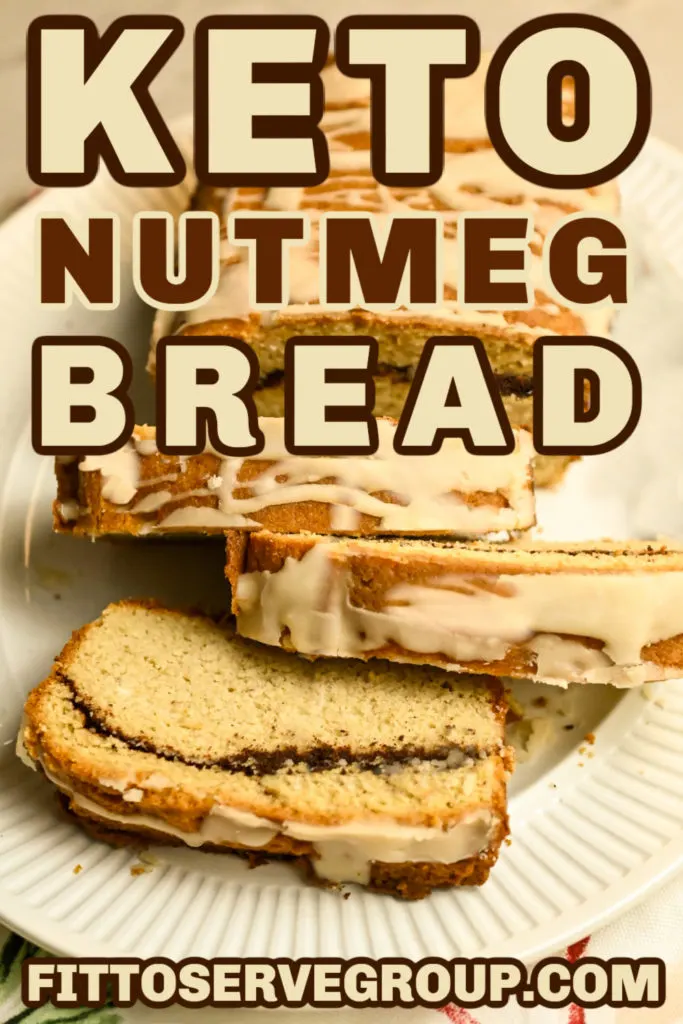 If you've never had nutmeg swirl bread, it is an old-fashioned quick bread that will transport your taste buds to another era.
The aromatic flavor of the ground nutmeg is combined with a little cinnamon for a comforting loaf that is sure to be welcomed when the weather starts to cool off.
Enjoy a sweet treat while still staying on track with your keto diet with this low-carb nutmeg swirl bread.
This fragrant bread clocks in at only 2.6 net carbs per serving, making it a great recipe to add to your keto meal planner.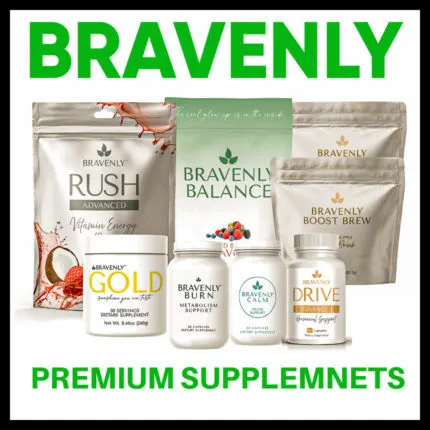 Ingredients Needed To Make A Low-Carb Nutmeg Bread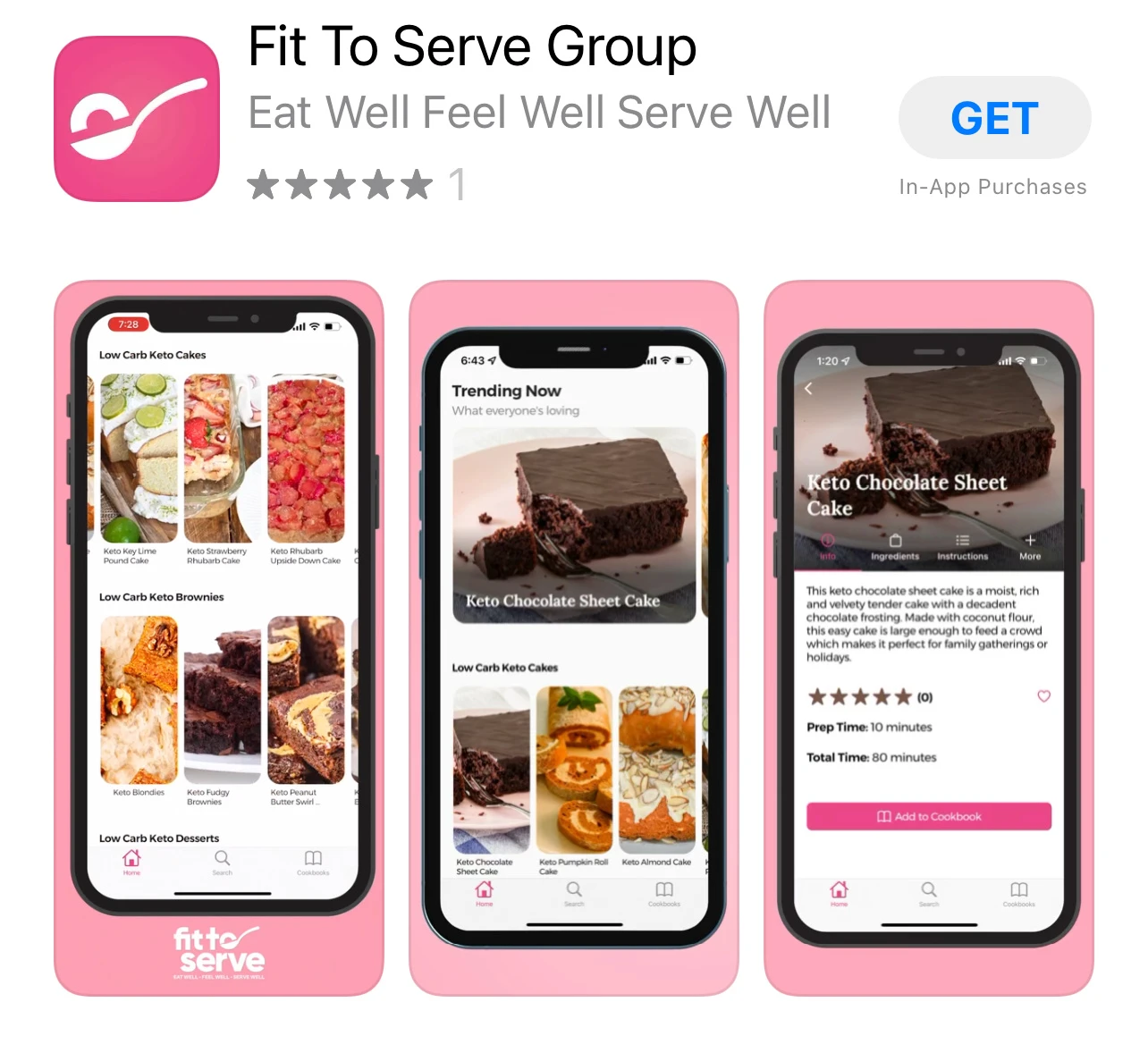 Disclosure: Some of the links below are affiliate links, meaning that at no additional cost to you, I will earn a commission if you click through and make a purchase.
The following are the ingredients you'll need to make this gluten-free nutmeg swirl bread. Note that the full printable recipe card is at the bottom of the page, along with the full nutrition facts.
Keto Nutmeg Quick Bread
Nutmeg Swirl
For the swirl, I chose to also add cinnamon powder since it enhances the flavor of nutmeg.
Vanilla Sugar-Free Icing
How To Make Keto Nutmeg Swirl Bread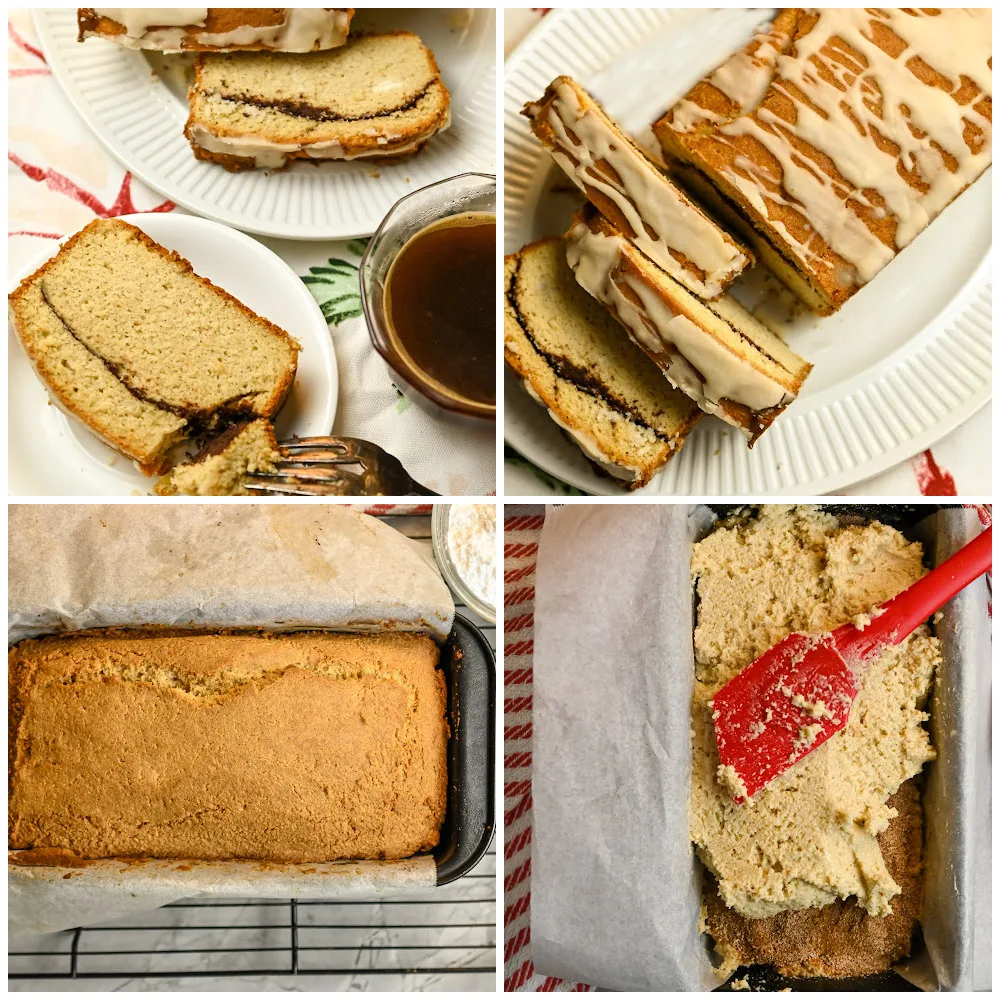 Disclosure: Some of the links below are affiliate links, meaning at no additional cost to you, I will earn a commission if you click through and make a purchase.
This nutmeg keto bread recipe calls for both almond and coconut flour as well as a little psyllium husk powder.
These flours are naturally low-carb and gluten-free, making them perfect for keto baking.
Almond flour is made from ground almonds and is high in healthy fats, protein, and fiber. Coconut flour is made from ground coconut meat and is also high in fiber and healthy fats.
Together, these flours create a perfect texture for a moist and fluffy quick bread that holds up to slicing, toasting, and spreading.
When making this keto nutmeg loaf, first, you'll need to prep your 9.5 loaf pan by making sure it's properly greased. I also recommend you add a layer of parchment paper with a little extra over the sides to make it easier to pull the bread out once it's baked.
This is something I like to do to ensure it releases from the pan perfectly.
Once baked, you'll just lift the two sides of the parchment paper, and it comes out great every time.
When it comes to making the bread, it's really as simple as mixing all the wet ingredients together first and then adding the dry ones.
Creating a swirl is also very easy. You'll mix your sugar substitute of choice with the nutmeg powder and cinnamon.
Then simply spread half of your batter into the prepared pan, sprinkle your nutmeg & cinnamon mixture over the top, and gently swirl with a toothpick. Then cover with the remaining batter.
While the loaf is baking, you can mix together your confectioners' sugar substitute, vanilla extract, and heavy cream to make your vanilla icing.
Sugar-Substitute Options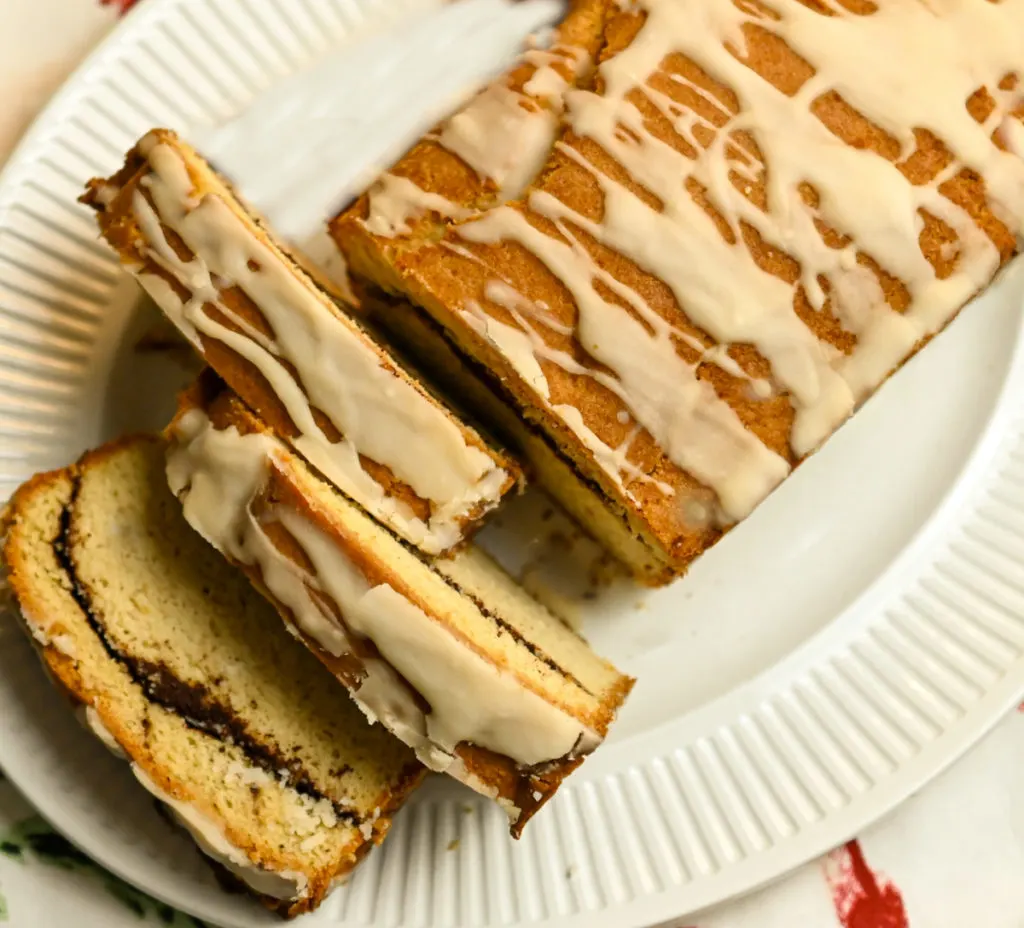 As far as sweeteners are concerned, I recommend the use of Lakanto's granulated sugar substitute it's their erythritol and monk fruit sweetener that is as close to sugar as it gets.
You could either use their regular granulated sugar or their gold which has a delicious brown sugar flavor profile.
Having said that, I'm also partial to the brand Swerve, which is an erythritol blend. Similar to Lakanto it uses sugar alcohols and has a 0 % impact on blood sugar.
You could also use the stevia and erythritol-based brand Pyure if you prefer to use a stevia-based sweetener.
Remember that if this is your pick, ensure you reduce the amount called for in the recipe by half since it's a much sweeter option.
Lastly, if you can't easily find a more natural sugar substitute, you can also use Splenda with good success.
I know not everyone would agree with me here, and I respect that, but in my book, it's still better than regular sugar.
However, when it comes to making the keto vanilla icing, you will have to use a confectioner's sugar substitute. Both Lakanto and Swerve have great ones.
For more information on the best sugar substitutes to use on the keto diet, be sure to check out our guide.
Other Keto-Friendly Quick Bread Recipes
Who doesn't love quick bread?! Especially if they're keto quick bread!
It's no secret that we're big fans of quick bread here, and therefore, we've created many different kinds for you to choose from. Minimal effort, tons of flavor, what's not to love?!
The following are just a few you should bookmark:
If you're in the Fall and Winter mood (like we are over here!), I have several more Keto Fallish Recipes for you to try.
Tag Us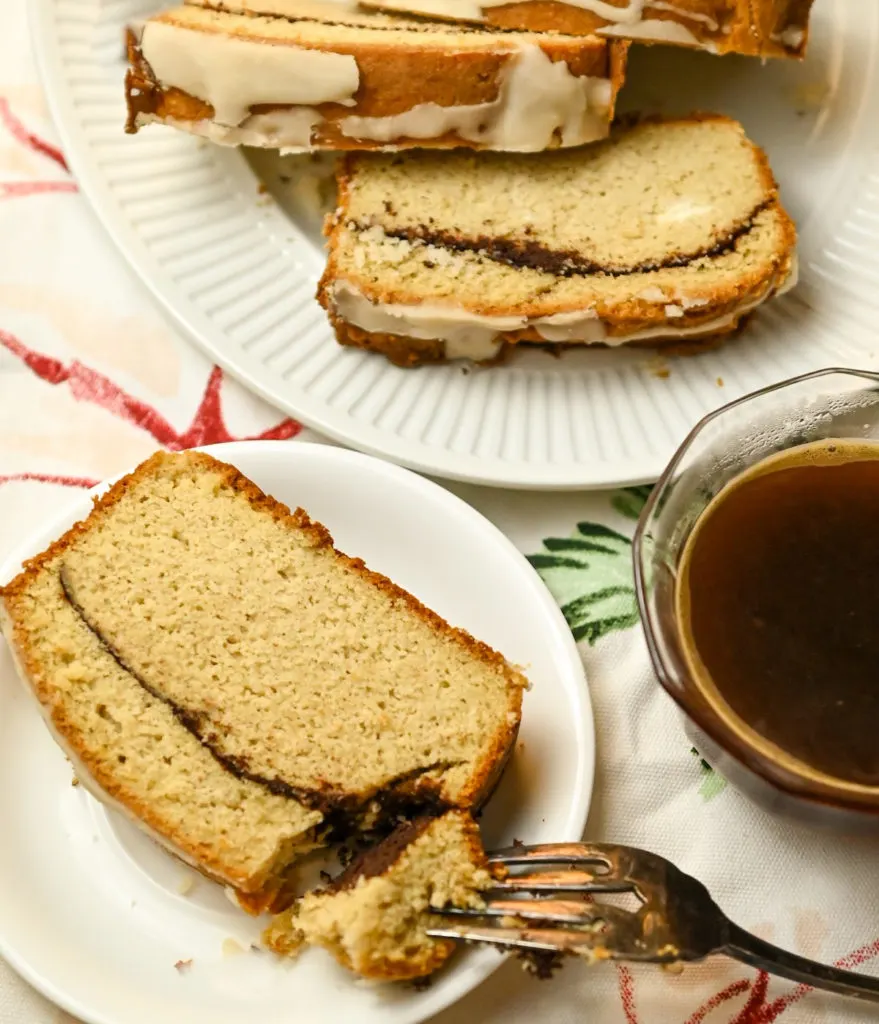 I sure hope you will give this keto bread recipe a try and help us share it. If you give it a try, make sure you remember to tag us on Instagram, Facebook, and Pinterest.
It's what keeps this girl encouraged to keep sharing and perfecting her recipes.
Also, check out our Amazon Store for our recommendations. You might be surprised by how many great keto options are at your disposal.
Grab Our Books!
In case you don't know, we have two books for you: Essential Keto Bread and Essential Keto Desserts, both inspired by your requests over the years.
It's our prayer these keto cookbooks will help make keto a delicious breeze for you.
Join Our Jesus And Keto Movement
Looking for an online support system to help you stay the course on keto? As a family, we came to the keto diet, looking at it from a Christian perspective. As believers, we live our lives supported by God's grace.
So when the Holy Spirit led us to combine our Christian faith and the keto diet, we did so in hopes of finding lasting transformation. When we followed the Holy Spirit's prompting, we got on the path to real transformation.
Knowing firsthand the benefits of this decision, we have created a closed Christian group that is using the keto diet to transform their lives.
We invite you to join our Private Facebook Group and see if it's not the key you have been missing.
Be sure to request our FREE Jesus and Keto E-Book (First 7 Days). We hope it blesses you.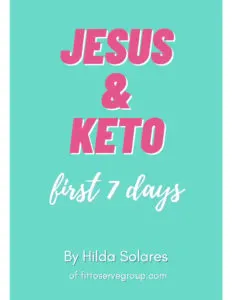 Fittoservegroup Keto App
Looking for a fast way to access our keto recipes? We've got you covered. There's an app for that. Yup, there's a Fit To Serve Group App, and it's going to make your keto diet a delicious breeze!
Access hundreds of recipes that are all sugar-free, gluten-free, and keto-friendly.
Enjoy early access to recipes before they go live on the website. Plus, bonus recipes that are exclusive to the app. Make your own personal cookbooks that you can use to organize your favorite recipes.
Search recipes by title, ingredients, keywords, and categories, and of course, every recipe shows complete nutritional facts.
Get the Fit to Serve Group App for easy-to-follow keto recipes made with easy-to-source ingredients.
The app is loaded with hundreds of yummy recipes for breakfast, lunch, dinner, snacks, and even desserts!
Learn more by visiting our Fit To Serve Group App Page.
Keto Nutmeg Bread
Total Time:
1 hour
5 minutes
This delicious keto nutmeg bread features a delicious nutmeg swirl and vanilla icing drizzle. This keto quick bread is also gluten-free, grain-free, and low in carbs, making it keto-friendly.
Ingredients
8 ounces of full-fat cream cheese, softened
4 eggs, room temperature
1/4 cup unsalted butter, melted and cooled
1/2 teaspoon of vanilla xxtract
1 ½ teaspoons baking powder
½ teaspoon sea salt
Nutmeg Swirl
1 1/2 tablespoon of ground nutmeg powder
2 teaspoons of cinnamon powder
Vanilla Icing
2-3 tablespoons of heavy whipping cream
1/4 teaspoon of vanilla extract
Instructions
Preheat oven to 350 degrees.
Grease, and parchment line the bottom of a 9 x 5-inch loaf pan.
In a large bowl, using an electric mixer, combine the cream cheese, cooled melted butter, vanilla extract, and eggs one at a time. Mix until fully combined.
To the wet ingredients, add the coconut flour, almond flour, psyllium powder, sugar substitute, baking powder, and sea salt. Mix the batter until fully incorporated at medium speed for about 2 minutes. Note that this batter will be thick.
Nutmeg Swirl: In a small bowl, combine the granulated sugar substitute and, nutmeg powder, and cinnamon powder with a small whisk. Set it aside.
Place 1/2 the batter into the 9x5 loaf pan. Sprinkle the nutmeg & cinnamon mixture on top of the batter, and using a toothpick, gently swirl the batter. There is no need to over-swirl since it will naturally do so while baking.
Next, add the other half of the batter.
Bake in preheated oven for 35-40 minutes or until an inserted toothpick comes out clean.
Allow the bread to cool fully for about 10 minutes before removing from the loaf pan.
While the bread cools, prepare the vanilla icing by combining the confectioner's sugar substitute, vanilla extract, and two tablespoons of heavy cream. If the icing is too thick, add the remaining tablespoon of heavy cream.
Place on a wire rack to fully cool, then drizzle with vanilla icing before slicing.
Notes
Vanilla icing is optional.
Store the leftover bread in the refrigerator for up to 5 days or freeze for up to 3 weeks.
Reduce the sugar substitute in the batter to 1/4 cup, plus omit the icing for a less sweet option.
Nutrition Information:
Yield:

12
Serving Size:

1
Amount Per Serving:
Calories:

250
Total Fat:

15g
Saturated Fat:

13.2g
Cholesterol:

107mg
Sodium:

205mg
Carbohydrates:

3.5g
Net Carbohydrates:

2.6g
Fiber:

0.9g
Sugar:

0.9g
Protein:

4.3g