This delicious collection of keto no-bake cheesecakes is one you'll be coming back to over and over! It's filled with tons of sugar-free,grain-free, gluten-free, and keto-friendly recipes! Featuring everything from key lime to pumpkin, we've got you covered all year long!
No-bake recipes are especially handy in the summer when it's just too hot to turn on the oven. These no-bake low-carb cheesecake recipes will be your favorite go-to sweet treat to beat the heat!
And with the help of full-fat cream cheese and a nice range of flavors, these recipes will help satisfy your cravings while keeping you in ketosis!
If you're looking for even more keto-friendly cheesecake options, check out our Keto Cheesecakes Collection! You'll also enjoy our Cream Cheese Keto Fat Bombs Collection which includes lots of easy cheesecake fat bomb recipes!
Keto No-Bake Cheesecakes
No-bake keto cheesecake recipes are something I wanted to make a lot of for our readers because I know that many people can be intimidated about making traditional oven-baked cheesecakes.
Since these keto-friendly cheesecakes require no eggs and no oven, it's really pretty fool-proof. You eliminate the risk of overmixing, overbaking, or cheesecake cracks. That's a lot of stress taken out of the equation and boy is that a win!
Not only are these sugar-free no-bake cheesecakes simple to make but they also only feature easy-to-find ingredients! They're all also really fast to whip together the night before a holiday or gathering.
And, if you live where there's warm weather year-round like I do, you'll love the fact that the oven won't be used for these recipes!
Ingredients You'll Need For Sugar-Free No-Bake Cheesecakes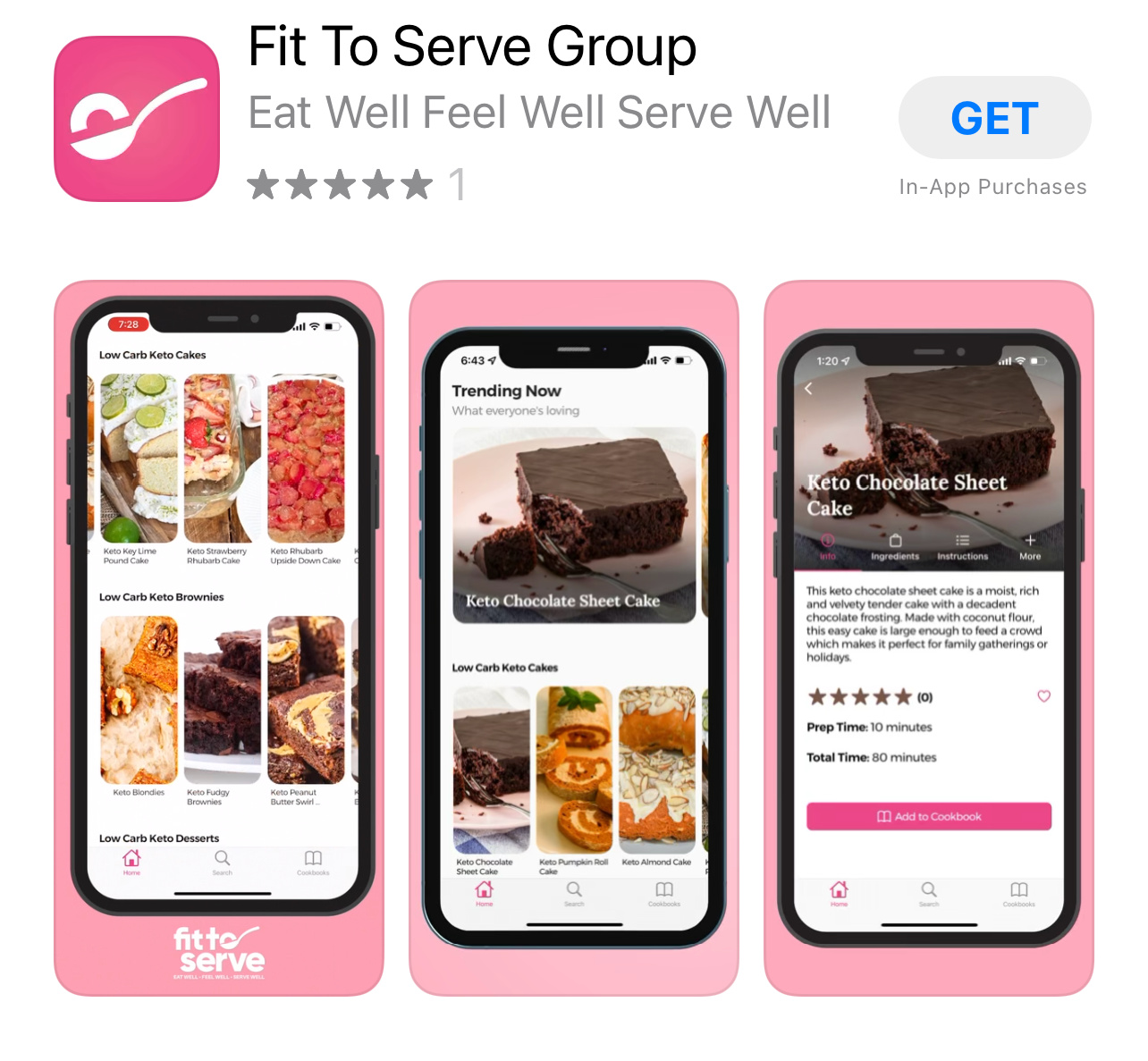 Disclosure: Some of the links below are affiliate links, meaning at no additional cost to you, I will earn a commission if you click through and make a purchase.
Making delicious, low-carb cheesecakes doesn't have to be complicated or time-consuming. In fact, with just a few basic ingredients you can enjoy a low-carb no-bake cheesecake without the worry of being kicked out of ketosis.
Below is a list of ingredients that you will need for most of the recipes in this collection.
Tips For Making No-Bake Keto Cheesecakes
It's very important that you use only full-fat cream cheese when making low-carb cheesecake. Using a low-fat cream cheese or a "whipped" cream cheese will simply not work the same.
As a general rule in keto baking, you shouldn't use the cream cheese that comes in a tub since it's commonly whipped. Instead, only use cream cheese that is solid and comes in blocks to ensure consistent results.
Making sure you allow your cream cheese to come to room temperature before you begin is also crucial. This extra step ensures that the cheesecake batter mixes easily producing a smooth texture.
If your cream cheese is too cold when you begin to mix, the batter won't blend well. No one wants lumpy cheesecake, so take the time to bring your cream cheese to room temperature.
Best Sugar-Substitutes For Low Carb No-Bake Cheesecakes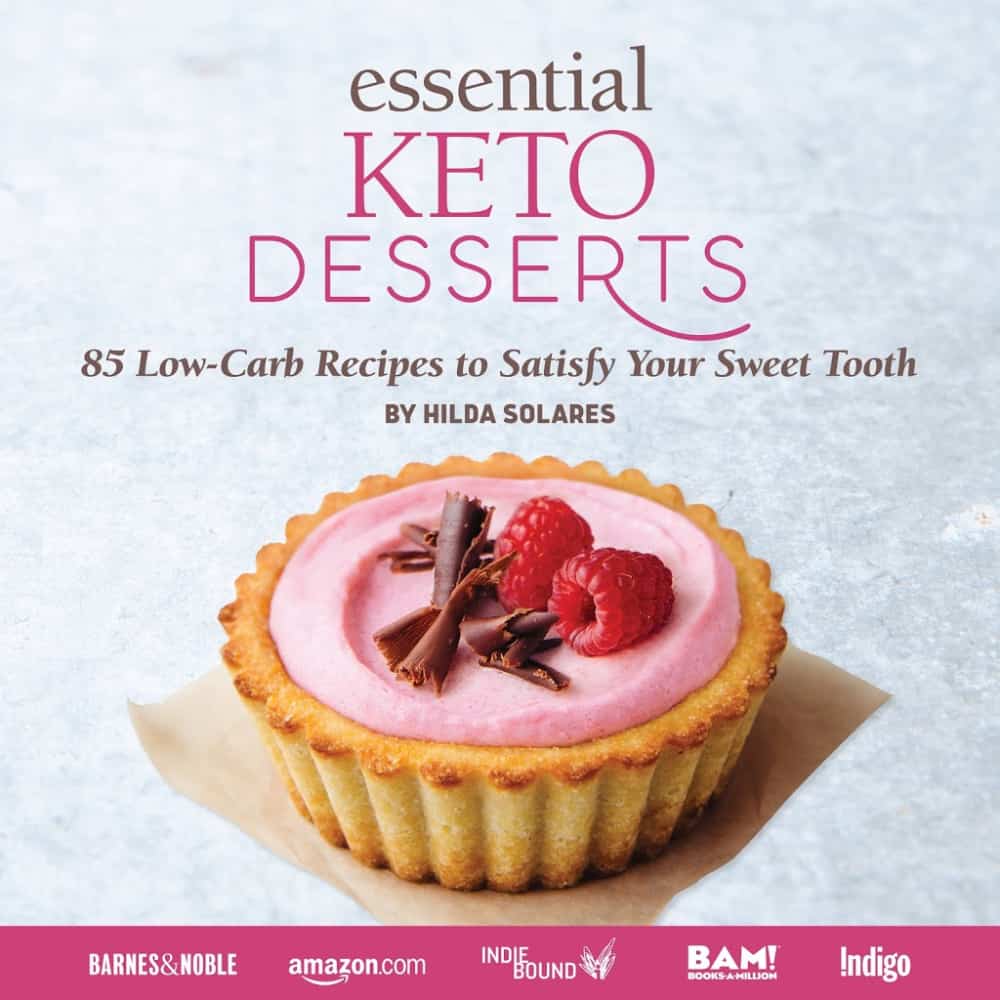 Choosing the best sweetener for your keto-friendly no-bake cheesecakes is key. I have several I can recommend. My personal favorite is Lakanto Monk Fruit.
The texture of this sugar substitute is as close to sugar as anything else I've found in the market. Plus, there is barely any aftertaste.
I'm also partial to Swerve an erythritol blend. Although it does have a cooling aftertaste. This can be an issue for some people. In the case of cheesecake that may not be a problem because it's a cold dessert.
You could also use the stevia and erythritol-based brand Pyure.
If you are wanting a stevia option. If using this brand be sure to reduce the amount of sweetener called for in the recipe by half since it is much sweeter.
Lastly, if you can't easily find a more natural sugar substitute you can also use Splenda with great success. I know not everyone would agree with me here and I respect this but in my book, it's still better than regular sugar.
Plus I find it doesn't have much of an aftertaste. It's also more economical so there's that too.
Keto No-Bake Cheesecakes
This delicious collection of keto no-bake cheesecakes is one you'll be coming back to over and over! It's filled with tons of sugar-free, grain-free, gluten-free, and keto-friendly recipes! All the flavors of cheesecake minus the carbs!
Tag Us
I sure hope you will give our keto no-bake cheesecakes recipes a try. Once you do, make sure you remember to tag us on Instagram and Facebook. It's what keeps this girl encouraged to keep sharing and perfecting her recipes.
Grab Our Books!
In case you don't know we have authored two books for you, Essential Keto Bread and Essential Keto Desserts both inspired by your requests over the years. It's my prayer these keto cookbooks will help make keto a delicious breeze for you.
Join Our Jesus And Keto Movement!
Randy and I came to the keto diet looking at it from a Christian perspective. As believers, we live our lives supported by God's grace.
So when the Holy Spirit led us to combine our Christian faith and the keto diet, we did so in hopes of finding lasting transformation.
To say we needed God's intervention is putting it mildly. When we followed the Holy Spirit's prompting to we got on the path to real transformation.
Knowing firsthand the benefits of this decision we have created a closed Christian group that is using the keto diet to transform their lives. We invite you to join our Private Facebook Group and see if it's not the key you have been missing.
Be sure to request our FREE Jesus and Keto E-Book (First 7 Days) We hope it blesses you.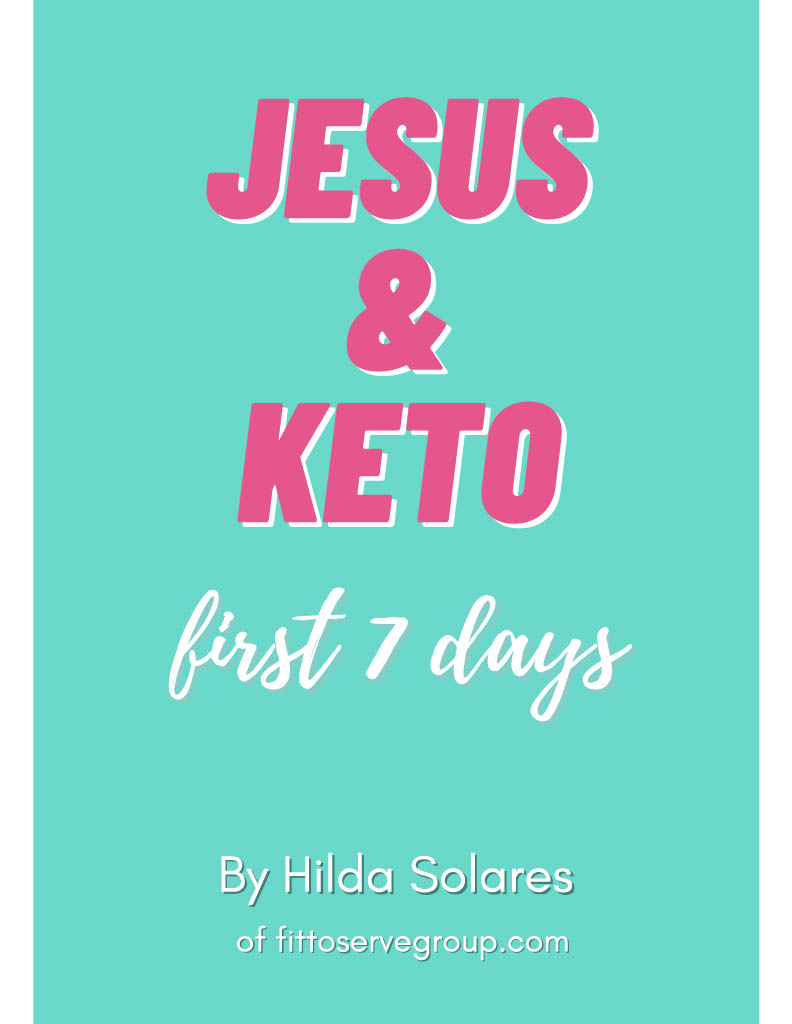 Fittoservegroup Keto App
Looking for a fast way to access our keto recipes? We got you covered. There's an app for that. Yup, there's a Fit To Serve Group App and it's going to make your keto diet a delicious breeze!
Access hundreds of recipes that are all sugar-free, gluten-free, and keto-friendly.
Enjoy early access to recipes before they go live on the website. Plus, bonus recipes that are exclusive to the app. Make your own personal cookbooks that you can use to organize your favorite recipes.
Search recipes by title, ingredients, keywords, and categories, and of course every recipe shows complete nutritional facts. Get the Fit to Serve Group App for easy-to-follow keto recipes made with easy-to-source ingredients.
The app is loaded with hundreds of yummy recipes for breakfast, lunch, dinner, snacks, and even desserts!
Learn more by visiting our Fit To Serve Group App Page.