This collection of keto raspberry recipes is full of easy and delicious sweets and treats that you'll love while doing keto! The perfect way to enjoy raspberries and remain in ketosis!
When consumed in moderation, raspberries can be part of the keto diet without issue. Raspberries are low carbs and pack a punch of flavor and nutrition making them a great fruit choice.
Enjoy all the tart yet sweet flavor of raspberries in a variety of recipes from keto scones to fat bombs, you're sure to find a few new favorite keto raspberry recipes!
If you love keto-friendly recipes that include fruits then you'll also love our collection of keto blueberry recipes and keto rhubarb recipes for some drool-worthy desserts!
Keto Raspberries Recipes
This collection of keto-friendly raspberry recipes is sure to make the keto lifestyle feel less like a diet and more indulgent while staying in keto!
With these low-carb raspberry dessert recipes, I hope to show you that with proper macro planning you can absolutely enjoy delicious treats that feature fruit.
It's for that reason that I aim to share options that help keto be a sustainable lifestyle. That truly is the key to seeing the benefits of the ketogenic diet and being able to stay on it long term.
If it feels too restrictive most will fall off before seeing the results they are hoping for. This is exactly why we began to share recipes in the first place to give everyone the tools to succeed!
Are Raspberries Keto-friendly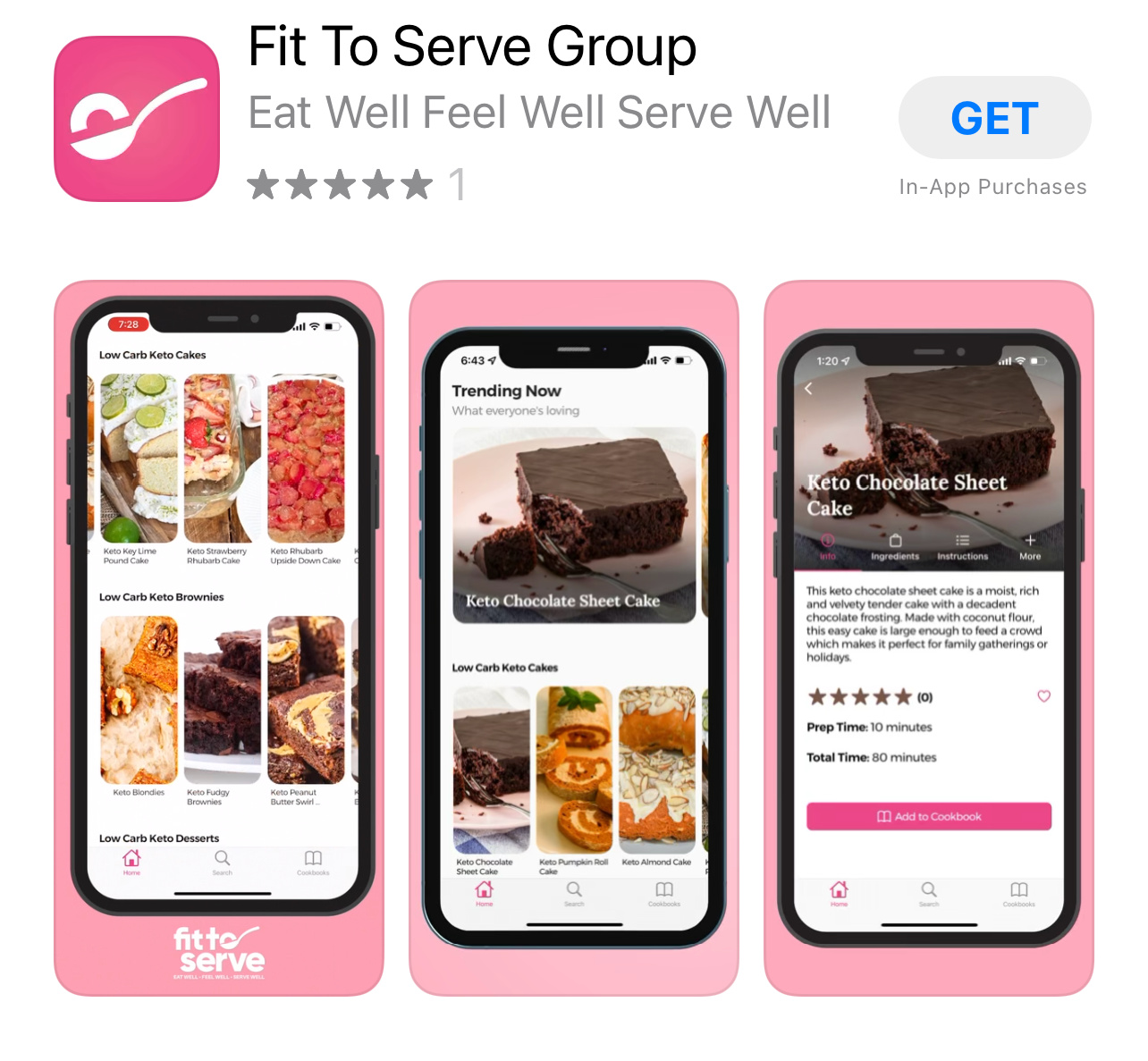 When enjoying a keto diet, your fruit choices are limited to mostly berries such as strawberries, blackberries, raspberries, cranberries, and blueberries.
This is because the majority of fruit can be too high in carbs. The exception is berries and it's why it's the favored fruit while doing a ketogenic diet.
What I love about raspberries is that 1 cup of raspberries is only 7 net carbs. Most of my keto raspberry recipes use about 1 cup for the entire recipe making it easy to fit these delicious fruits into your macros!
In addition, raspberries are jam-packed with powerful antioxidants, flavonoids that are known to be good for your heart.
According to nutrition studies, raspberries can help reduce your blood pressure, promote healthier arteries, and lower inflammation in the body, I call that winning!
The Best Sugar Substitute For Keto Raspberry Recipes
When it comes to choosing which sugar substitute to use when making raspberry recipes that are keto, I have several for you to choose from. My go-to choice is Lakanto Monk Fruit because the texture is spot on and since there is barely any aftertaste.
It is a monk fruit and erythritol blend. Lakanto Monk Fruit gets its sweetness from antioxidants called mogrosides, instead of fructose or sucrose. It's why it's a great all-natural sugar substitute and has zero calories and zero glycemic index.
I'm also partial to Swerve an erythritol blend. Unlike other natural sweeteners like stevia, it has no bitter aftertaste and measures just like sugar. It's made from ingredients found in select fruits and starchy root vegetables and contains no artificial ingredients, preservatives, or flavors.
Swerve is the name brand of Erythritol and it's unlike other sugar alcohols because it has a 0 % impact on blood sugar. You could also use the stevia and erythritol-based brand Pyure for most of my baked goods.
But if using Pyure you will want to use 1/2 the amount called for in this recipe since it's much sweeter. 1/4 cup is enough if using this sweetener.
Lastly, if you can't easily find a more natural sugar substitute you can also use Splenda with great success.
Keto Raspberry Recipes
This collection of keto raspberry recipes is full of easy and delicious sweets and treats that you'll love! The perfect way to enjoy raspberries and remain in ketosis!
Tag Us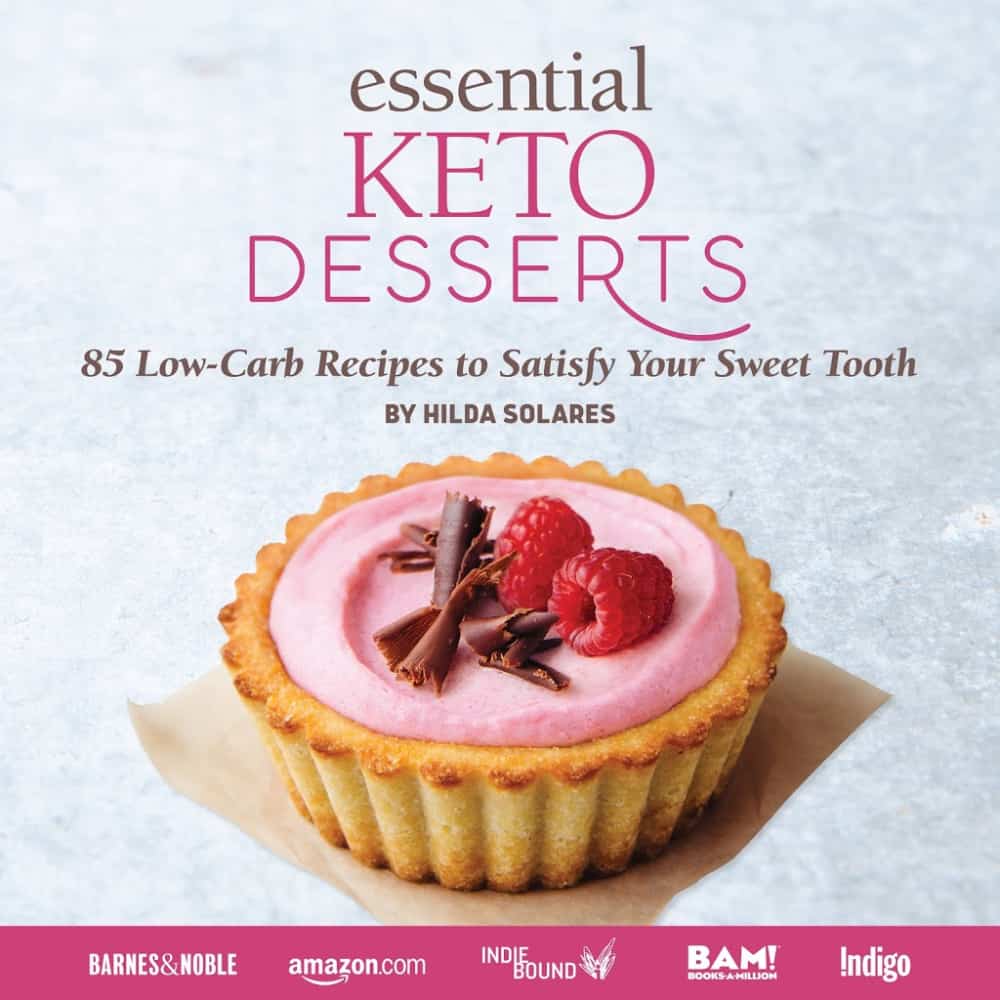 I sure hope you will give these keto raspberry recipes a try. Once you do, make sure you remember to tag us on Instagram and Facebook. It's what keeps this girl encouraged to keep sharing and perfecting her recipes.
Also, check out our Amazon Store for our recommendations. You might be surprised by how many great keto options are at your disposal.
Grab Our Books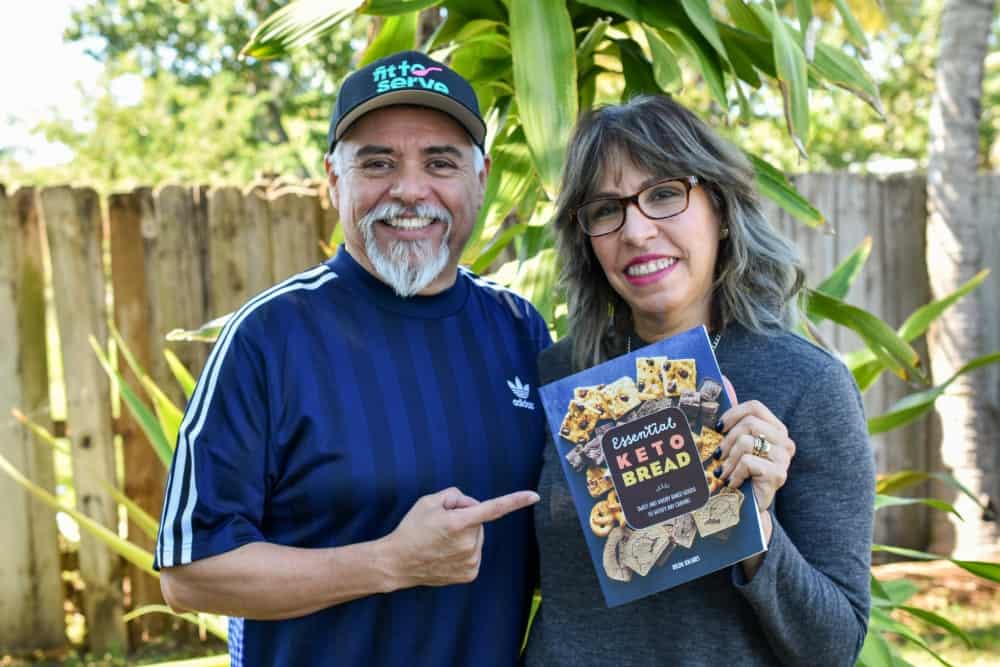 In case you didn't know we have authored two books for you, Essential Keto Bread and Essential Keto Desserts both inspired by your requests over the years. It's my prayer these keto cookbooks will help make keto a delicious breeze for you.
Join Our Jesus And Keto Movement
Looking for an online support system to help you stay the course on keto? As a family, we came to the keto diet looking at it from a Christian perspective. As believers, we live our lives supported by God's grace.
So when the Holy Spirit led us to combine our Christian faith and the keto diet, we did so in hopes of finding lasting transformation. When we followed the Holy Spirit's prompting to we got on the path to real transformation.
Knowing firsthand the benefits of this decision we have created a closed Christian group that is using the keto diet to transform their lives. We invite you to join our Private Facebook Group and see if it's not the key you have been missing.
Favorite Keto Hack To Stay On Track!
Perhaps, you've struggled to get into ketosis consistently on your low-carb keto diet, or you've hit a plateau that doesn't seem to budge, consider using Perfect KETO exogenous ketones. By using exogenous ketones you will naturally elevate your ketones allowing you to enter into ketosis more quickly.
Being at a deeper level of ketosis will help reduce your appetite, carb cravings, and give you lasting energy. It's been our experience that the use of exogenous ketones helps make the low-carb keto lifestyle a viable sustainable option.
Perfect Keto has offered our readers a 15 % discount on their products. Simply use this link and the code FITTOSERVE at checkout. Feel free to reach out to us with any of your questions we would be happy to assist you.