Refreshing Keto Raspberry Lemonade Mousse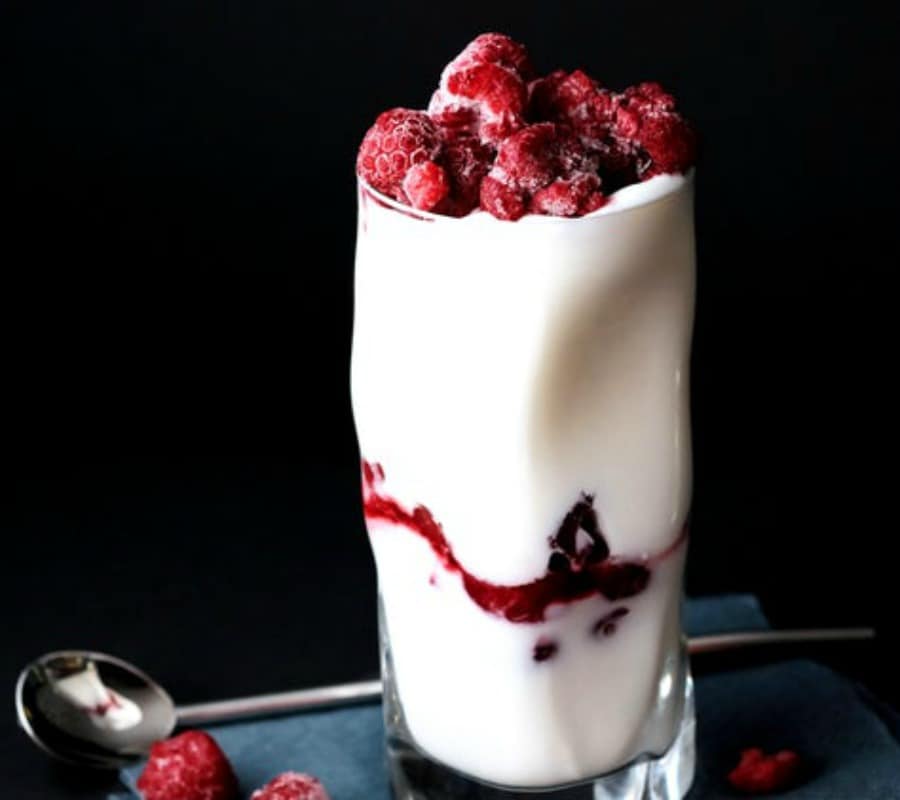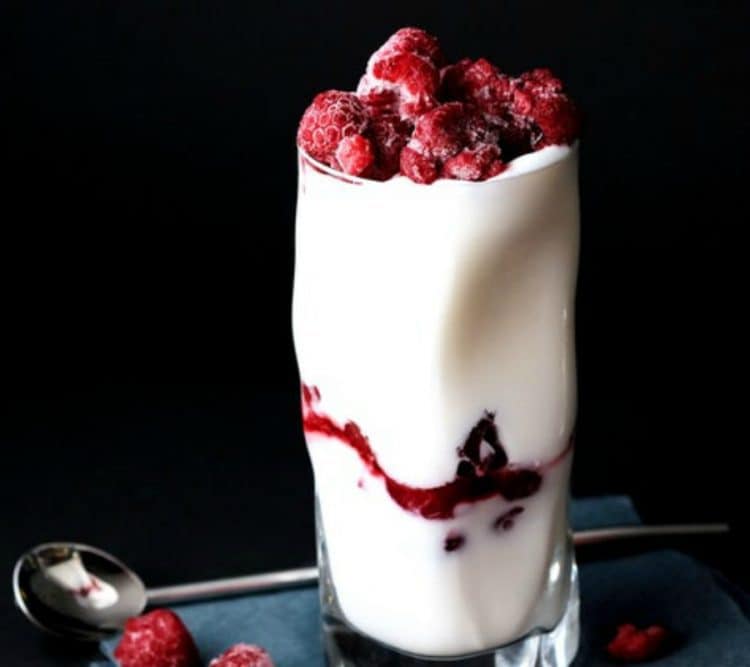 Are you looking for a healthy way to enjoy the flavors of raspberry and lemon? How about if I told you that not only is my keto raspberry lemonade mousse good for you but it tastes amazing? Who knew that eating a keto diet could taste this good.
Can you believe that August is behind us, and that summer will soon come to an end? Well, fret not. You can extend the flavors of summer even when the seasons change.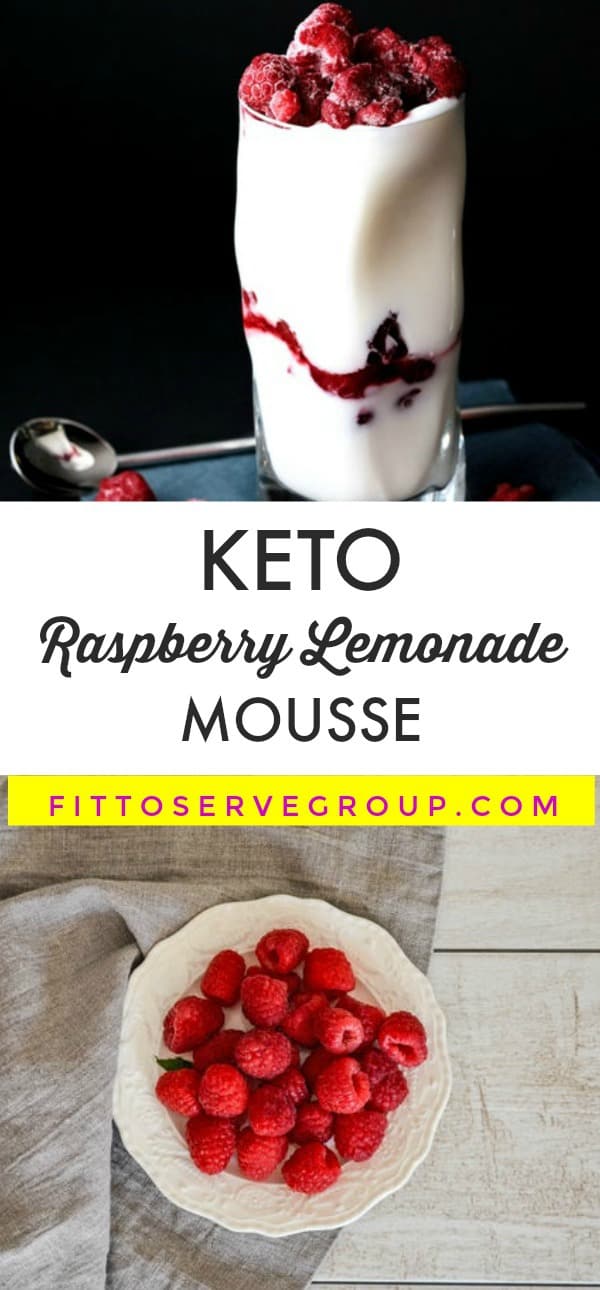 My keto raspberry lemonade mousse will have you feeling like you are on a mini-vacation with every spoonful. Don't believe me? Well, give this simple keto mousse a try and then come talk to me.
Lemon and Raspberry A Perfect Match
The combination of the bright lemon and raspberry flavors, along with the silkiness of the cream cheese and cream, makes this keto raspberry lemonade mousse extra special.
Raspberry and lemon go so well together and a keto mousse makes for a perfect treat at the end of any meal.
Easy Keto Mousse
What I love about this keto raspberry lemonade mousse is how easy it is to make. I think you can all agree that you can't have too many no-cook low carb keto desserts, especially during the hot days of summer.
It's always my goal to create recipes that get you in and out of the kitchen quickly. Well, this recipe delivers lots of flavors and easy execution. Can I hear an amen for this?
When I shared this recipe with my family they all agreed that it was just dreamy. I hope you know that unless it passes the family test, rest assured that it won't make it to the blog.
Thankfully, my family has no qualms about being my recipe guinea pigs.
Enjoy the flavors of summer longer and please consider sharing our blog if you find value.
Keto Raspberry Lemonade Mousse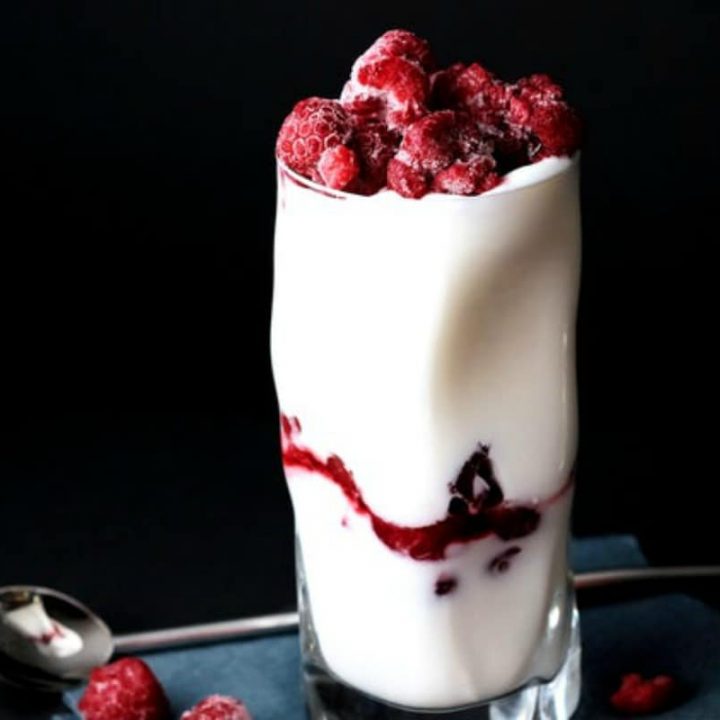 Keto Raspberry Lemonade Mousse
A no-cook keto raspberry lemonade mousse recipe.
Ingredients
8 oz. cream cheese
¼ cup lemon juice
1 cup of fresh raspberries (reserve 5 raspberries for garnish)
1 cup heavy whipping cream
¼ teaspoon salt
½ teaspoon of lemon zest
½ teaspoon of lemon extract
Instructions
Beat on high speed the cream cheese and lemon juice until well blended.
Next add the fresh raspberries, sugar substitute and salt.
Blend until smoothly whipped.
Lastly add the heavy whipping cream and beat some more until light and fluffy.
Sprinkle with lemon zest and top with a raspberry before serving.
Allow to chill in the refrigerator for 20 minutes before serving.
Store in the refrigerator.
Nutrition Information:
Serving Size:

6
Amount Per Serving:
Calories:

187
Total Fat:

20.8g
Saturated Fat:

13g
Cholesterol:

69mg
Sodium:

122mg
Carbohydrates:

4.2g
Net Carbohydrates:

3g
Fiber:

1.2g
Sugar:

1.2g
Protein:

3.6g
Keto Hack To Stay On Track!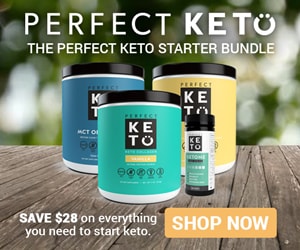 Can we offer you some assistance on your keto lifestyle?
Allow us to introduce you to Perfect Keto's Exogenous Ketones.. Drinking bio-identical ketones and to enter into ketosis is now possible because of exogenous ketones
Looking for the most affordable way to test your ketone levels? The Best Ketone Test has finally made this possible.
SaveSave
SaveSave
SaveSave
SaveSave
SaveSave
SaveSave
SaveSave
SaveSave
SaveSave
SaveSave
SaveSave
SaveSave