How do I describe the deliciousness of this keto kielbasa cornbread recipe? Imagine a slice of warm keto cornbread, fresh from the oven that is stuffed with a smoky kielbasa sausage.
This my friend makes for one amazing dish.
The balance of flavors makes it a delectable appetizer or even a light meal that can be accompanied by a green salad.
It's a smoked sausage keto cornbread that is great for those who love the flavor of cornbread and kielbasa.
I find it makes the perfect keto brunch recipe since it's a fun way to combine two favorites. Trust me your family and friends will thoroughly enjoy it.
This recipe was inspired by a traditional cornbread and sausage loaf I used to make for my family years ago before I went keto.
I used our trusty, easy keto cornbread recipe that is made with almond flour which mimics the flavor and texture beautifully of cornbread, and then used a smokey kielbasa to bring a family favorite recipe back to our keto household.
I encourage you to visit our complete list of keto bread recipes for more delicious options.
Keto Kielbasa Cornbread
In the United States, kielbasa is usually sold fully smoked and completely cooked before it's packaged. Unlike raw sausage links or brats that must be cooked.
Using a smoked sausage not only imparts a lot of flavor to the keto-friendly cornbread but makes it much easier when adding it to a quick bread recipe.
How To Make Kielbasa Keto Cornbread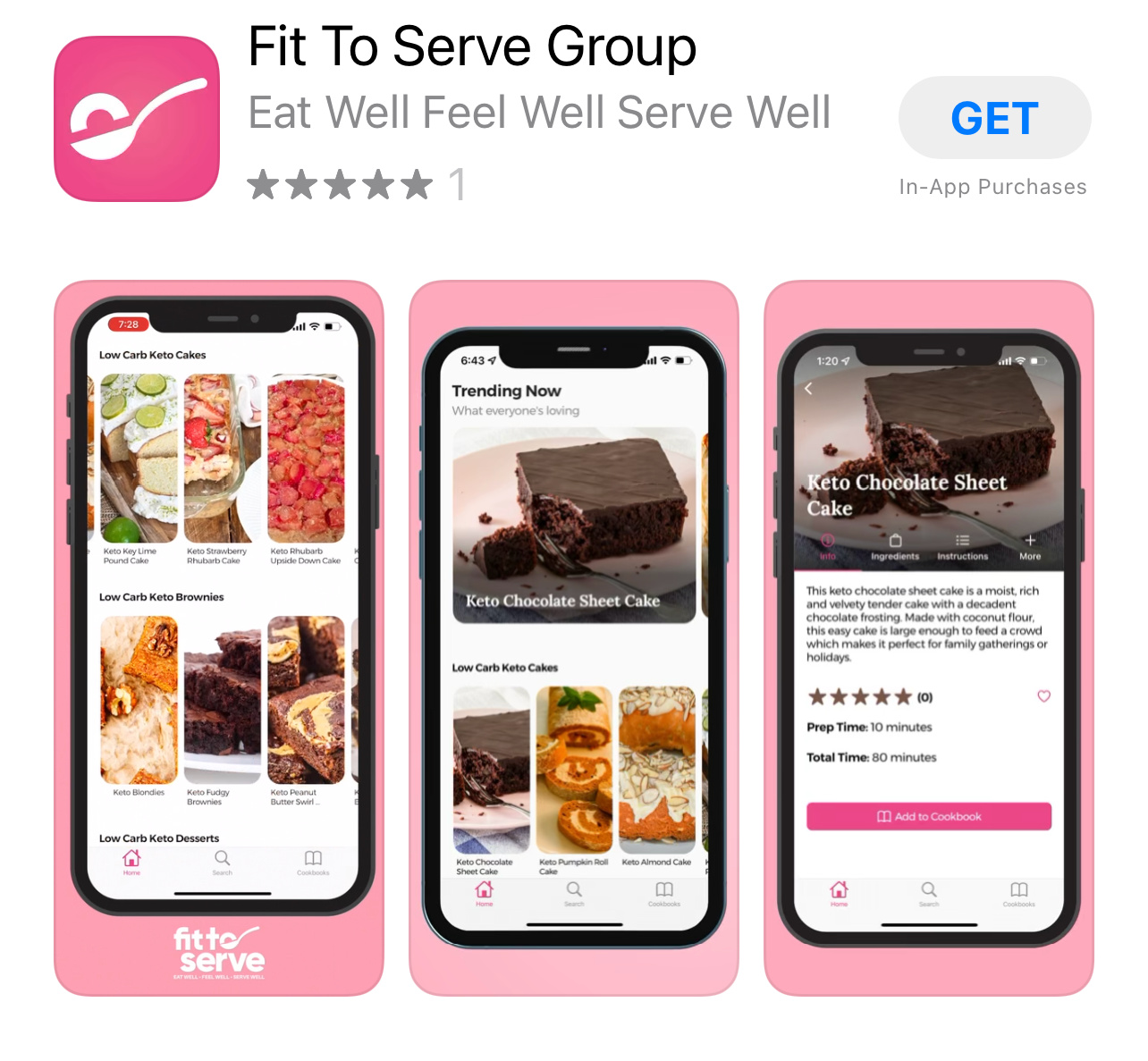 Disclosure: Some of the links below are affiliate links, meaning at no additional cost to you, I will earn a commission if you click through and make a purchase.
Making a low-carb kielbasa cornbread is pretty straightforward. You'll first make the almond flour cornbread batter which mimics the texture of a cornmeal cornbread and gets its flavor by the use of a little cornbread extract.
Once you make the keto-friendly cornbread batter it's then a matter of pouring half the batter into a well-greased 5 x 10-inch nonstick loaf pan.
Then add your kielbasa that has been sliced in half and top with some shredded cheddar cheese, the remaining "cornbread" batter, and another layer of cheese.
You can use beef, chicken, pork, or even turkey sausage for this recipe and customize it to your personal preference.
It's then baked for 30-35 minutes in a 375-degree oven until golden brown.
The following are the ingredients needed for this recipe, note that the full printable recipe card is at the bottom of the post.
Ingredients Needed
Baking powder
Eggs, room temperature
Heavy whipping cream
Salt
Black ground pepper
Garlic powder
Cayenne pepper (optional)
Smokey paprika
Full-fat sour cream or Greek yogurt
Granulated sugar substitute a small amount (optional)
Melted butter
Shredded cheddar cheese.
One smoky kielbasa, sliced in half
Best Keto Cornbread Extract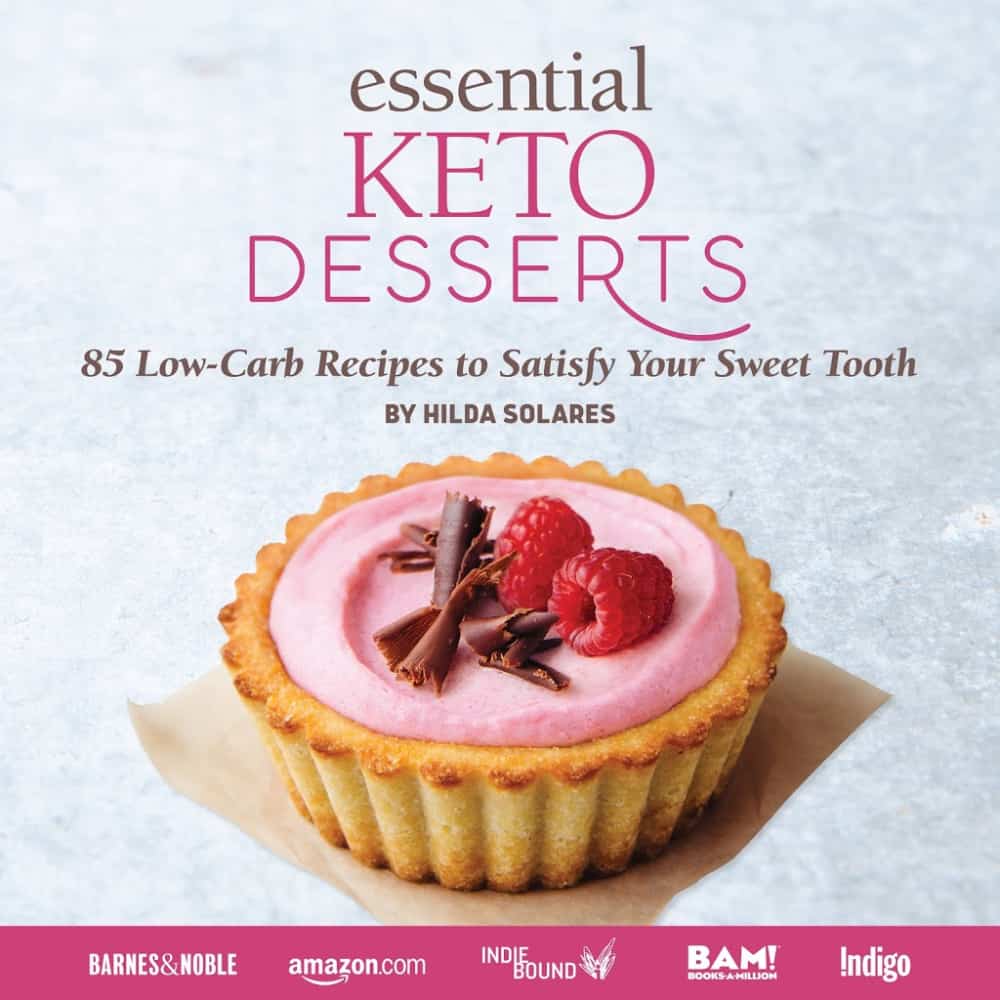 Using a keto cornbread extract simply amplifies the flavor of "corn" in these cornbread recipes. It's a way to further fool your tastebuds.
The use of a corn extract is really effective in getting the flavor of cornbread without the use of any corn.
OOOflavors cornbread flavored concentrate has managed to create a cornbread extract that has zero calories, zero sugar, and zero carbs.
Since it's a highly concentrated extract a tiny amount is all you need to get the flavor of corn.
I recommend using 3-4 drops in this recipe and see if it elevates the flavor further.

Is Cornbread Keto?
If you are wondering if traditional cornbread is keto, the answer is no and it's why a good low carb substitute was a must.
The main reason is that corn or any of its derivatives is just too high in carbs and it's sure to get you kicked out of ketosis.
Corn is actually considered a vegetable, a grain, and a fruit. This is because it all depends on when it's harvested.
Corn seed is considered a grain if it is harvested for cornmeal (dry corn seed)
However, corn seed is considered a vegetable when it's harvested for eating fresh (sweet corn when at the milk stage)
Corn seed is also considered a fruit because of its botanical definition.
With all that being said, I refuse to eat corn in any form because it also happens to be very high in mycotoxin (fungus) and it's also loaded with GMO.
Thankfully, all my cornbread recipes including this kielbasa stuffed one, will make it possible to enjoy this type of bread while doing keto.
Tag Us
I sure hope you will give this keto-friendly kielbasa cornbread a try. Once you do, make sure you remember to tag us on Instagram and Facebook.
Also, check out our Amazon Store for our recommendations. You might be surprised by how many great keto options are at your disposal.
Grab Our Books & Recipe APP
In case you don't know we have authored two books for you, Essential Keto Bread and Essential Keto Desserts both inspired by your requests over the years. It's my prayer these keto cookbooks will help make keto a delicious breeze for you.
Gain access to simple and delicious recipes for breakfast, lunch, dinner, snacks, and even desserts with our FITTOSERVEGROUP APP.
Join Our Jesus And Keto Movement
Looking for an online support system to help you stay the course on keto? As a family, we came to the keto diet looking at it from a Christian perspective. As believers, we live our lives supported by God's grace.
Knowing firsthand the benefits of this decision we have created a closed Christian group that is using the keto diet to transform their lives. We invite you to join our Private Facebook Group and see if it's not the key you have been missing.
Be sure to request our FREE Jesus and Keto E-Book (First 7 Days) We hope it blesses you.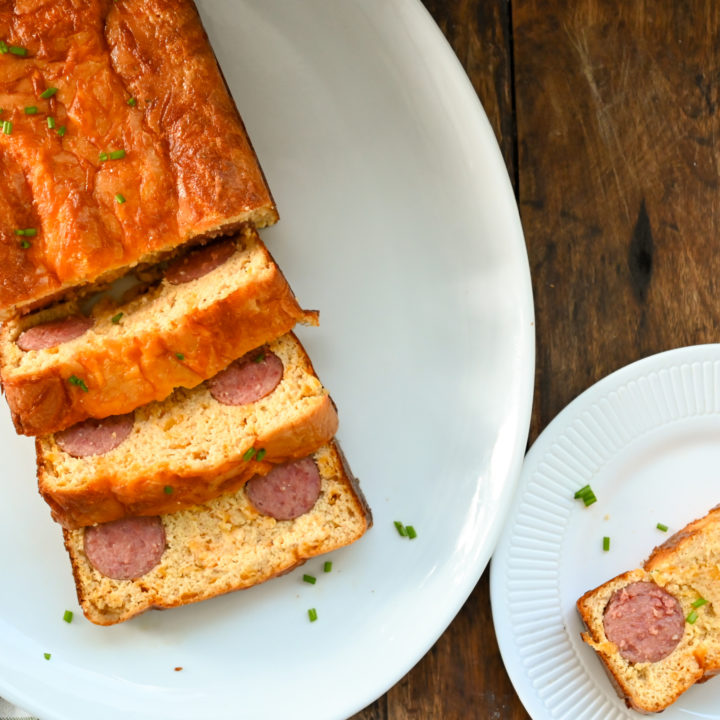 Keto Kielbasa Cornbread
Keto kielbasa cornbread a low carb cornbread made with almond flour that features a smokey kielbasa for one delicious easy dish.
Ingredients
2 teaspoons of baking powder
4 eggs, room temperature beaten
1/4 cup heavy whipping cream
1 teaspoon of salt
1/4 teaspoon of black ground pepper
1/4 teaspoon of garlic powder
1/4 teaspoon of cayenne pepper
1/4 teaspoon of smokey paprika
1 cup of full-fat sour cream
1/4 cup of melted butter
3/4 cup shredded cheddar cheese (1/2 cup goes into the batter 1/4 cup reserved for the top of the bread before baking.
1 12 ounce fully cooked kielbasa, sliced in half lengthwise
Instructions
Pre-heat oven to 375 degrees.
Grease well with unsalted softened butter in a 5 x 10-inch nonstick loaf pan.
Slice a 12 ounce fully cooked kielbasa in half and set aside.
In a medium bowl combine the almond meal, salt, ground black pepper, cayenne pepper, smokey paprika, garlic powder, baking powder, and sweetener if you opt to use them. Set aside.
In a medium bowl combine the heavy cream, sour cream, and eggs. Mix until fully combined. If you will be adding the cornbread OOOFlavors extract do so here.
Add the wet ingredients to the dry ones and gently stir till fully incorporated.
Stir in the melted butter, combine until fully incorporated.
Fold in 1/2 cup of the shredded cheddar cheese.
To the prepared pan add half the cornbread batter.
Place the kielbasa pieces lengthwise into the batter and then add the remaining batter to cover the kielbasas.
Sprinkle the cornbread with the remaining 1/4 shredded cheddar cheese.
Bake for 30 to 35 minutes.
Serve hot, warm, or at room temperature.
Refrigerate any leftovers for up to 3 days.
Recommended Products
As an Amazon Associate and member of other affiliate programs, I earn from qualifying purchases.
Nutrition Information:
Yield:

10
Serving Size:

1
Amount Per Serving:
Calories:

405
Total Fat:

39.6g
Saturated Fat:

19.5g
Cholesterol:

145mg
Sodium:

180mg
Carbohydrates:

5.9g
Net Carbohydrates:

3.5g
Fiber:

2.4g
Sugar:

1g
Protein:

8.6g