This Keto Dutch baby pancake has all the qualities of a pancake, popover, and crepe – in one giant delicious skillet pancake. It's perfect for a lazy weekend breakfast, brunch, or even dessert!
It's a low-carb Dutch baby pancake made easily in a blender and the fact that it's gluten-free, grain-free, and sugar-free means it's also a keto-friendly German pancake.
I made this Dutch puff, with coconut flour allowing it to also be tree-nut-free. Winning!
With only a few basic keto pantry ingredients and a short time in the oven, you can have a showstopper of a keto Dutch pancake that your loved ones will happily devour.
If you've never had a Bismark keto pancake, you are in for a real treat!
As a fan of pancakes, you might also want to try our keto carrot cake pancakes for another tasty option.
Keto Dutch Baby Cream Cheese Pancakes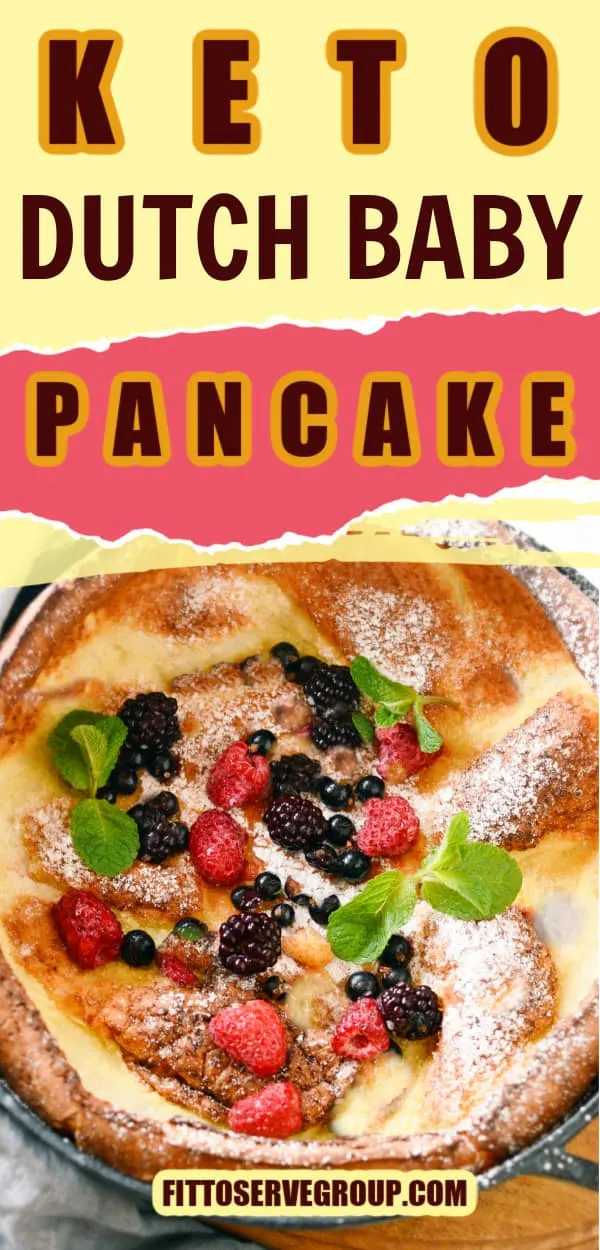 Honestly, what's not to love about the ability to serve an easy giant pancake? The combination of a traditional pancake and a Yorkshire pudding (popover) makes for not only a delicious option but a stunning presentation.
Plus, I love how versatile this keto dutch baby coconut flour pancake recipe can be since it can be served with an array of toppings.
Soft, tender, and flat-out delicious, it's hard not to fall in love with this recipe.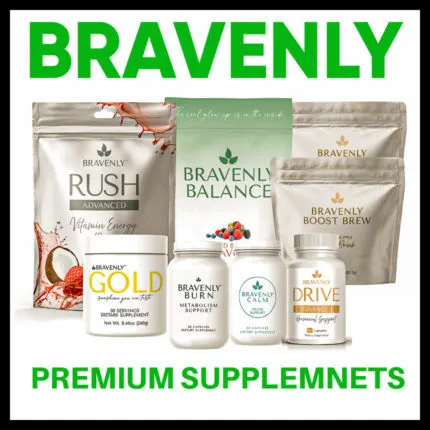 Because it's made in a blender clean-up is also a breeze since there is no need for mixing bowls. The only thing to keep in mind is that you blend well until there are no lumps in the batter.
What is a Dutch Baby Pancake?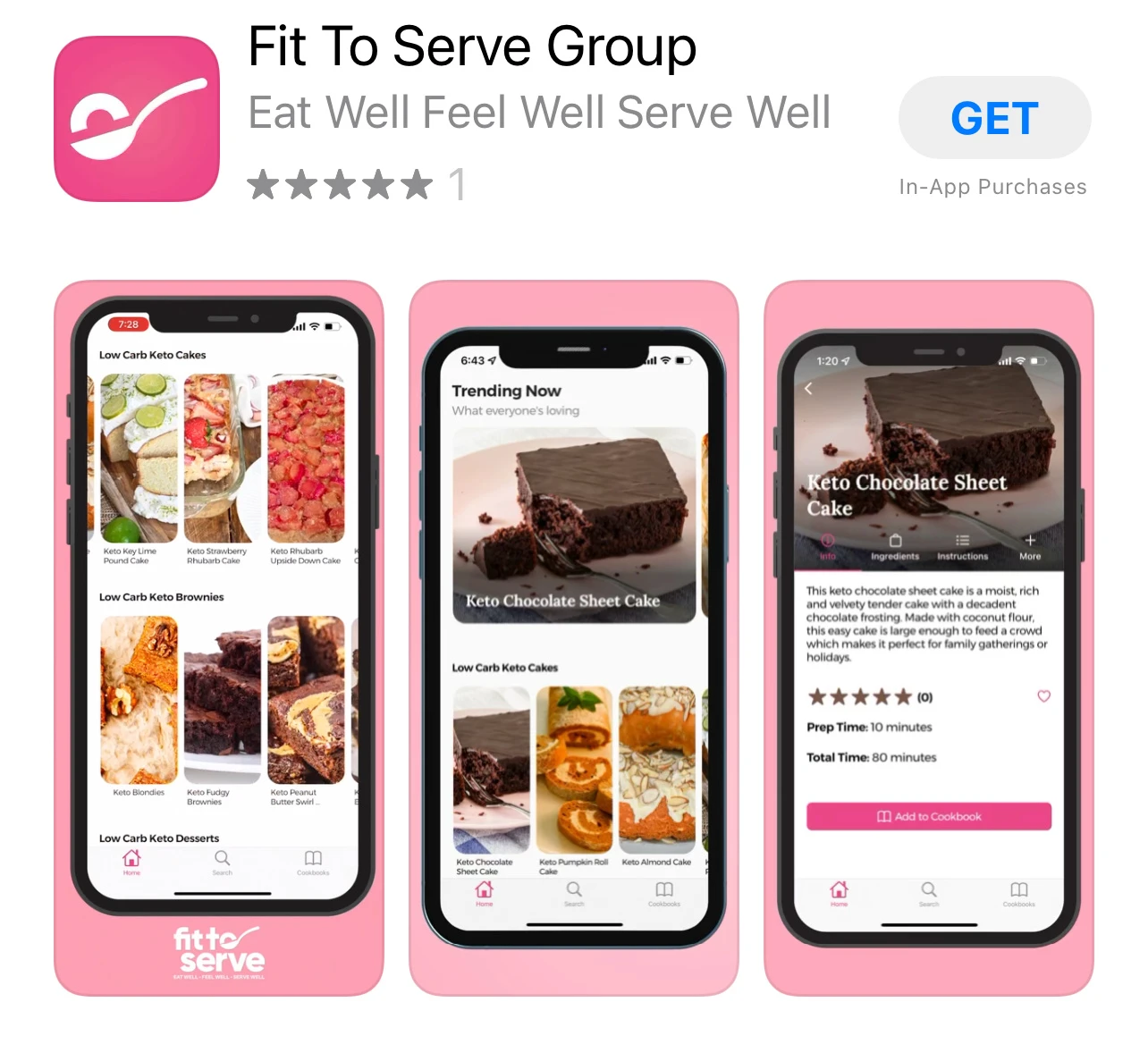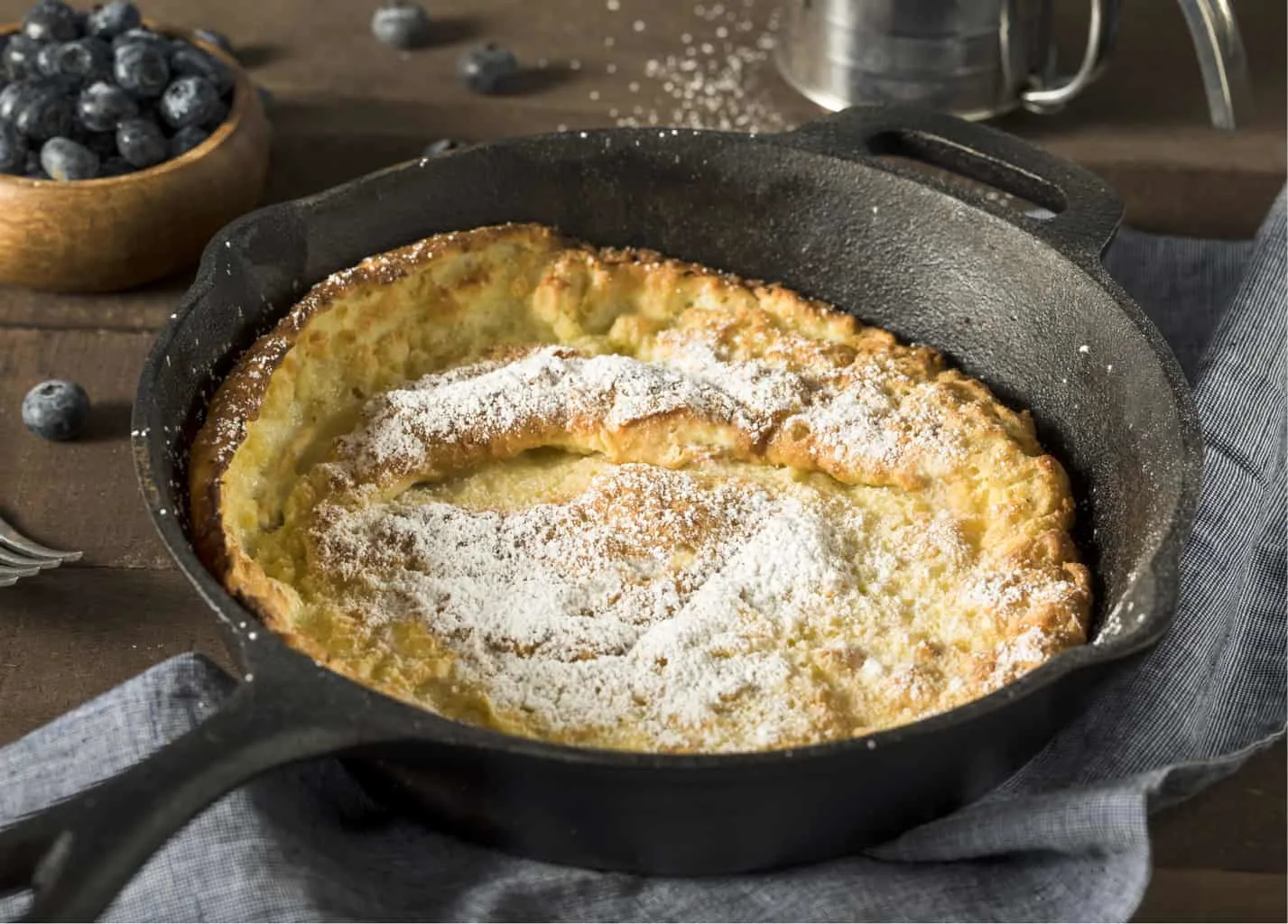 If you are wondering what exactly is a Dutch baby pancake as I mentioned earlier, it's basically a cross between a large pancake, a crepe, and a popover. Yummms.
The main difference between a Dutch baby and a regular American pancake is that a Dutch pancake is much larger and also much thinner than traditional fluffy American pancakes.
Plus, they are always baked in an oven, preferably in a hot cast-iron skillet but a metal pan also works.
In fact, you can even bake it in a pie dish, if you prefer. It just needs to be large enough to accommodate the batter and be oven-proof.
The German pancake will deflate soon after it's removed from the oven, in contrast, a regular pancake remains puffy.
For this reason, we recommend that you serve your keto Dutch pancake immediately after it comes out of the oven.
History reports that they got their unique name after one of Victor Manca's daughters, the owner of Manca's Cafe which claims it owns the trademark. Not sure who gets the credit, but thank you.
What Is The Difference Between A Dutch Baby And A German Pancake?
German pancakes and Dutch babies are basically the same things, but the recipe is said to have originated in Germany, not the Netherlands.
The term "Dutch baby" was actually something that an American restaurateur whose use of "Dutch" was the slang word "Deutsch".
And the name "Baby" is referring to the small version that was served in restaurants.
How To Make A Keto Dutch Baby Pancake
Disclosure: Some of the links below are affiliate links, meaning at no additional cost to you, I will earn a commission if you click through and make a purchase.
The best part about making this giant keto popover is how easy the prep is. Do keep in mind, that it's important to allow all your ingredients to be at room temperature so that they can combine easily.
Then you'll just add all the wet ingredients into a blender first and give it a good whirl. Once that is combined, you can add the dry ingredients. This will ensure the batter is silky smooth without any lumps.
Now it's time to pour the batter into a hot cast-iron skillet and at that point, it goes into the preheated oven, and in less than 30 minutes, you'll have a keto German coconut flour pancake that will have you smiling ear to ear.
How To Serve Your Keto German Pancake
You'll want to take the pan to the table and serve from there. There is something so special about plopping a cast-iron skillet in front of my family and this pancake is no different.
When it comes to serving your Dutch keto baby, you can keep things as simple as a squeeze of lemon juice and some sugar-free powdered sugar. But you can also serve with mixed berries and whipped cream, or just some sugar-free syrup and a pat of butter.
Some other toppings are:
What You'll Need For Keto Dutch Baby
The following is a list of materials and ingredients you will need to make this recipe. Note that the full printable recipe card is at the end of the post.
9-inch cast-iron skillet
Unsalted butter
Full-fat cream cheese, room temperature
Large eggs, room temperature
Heavy cream, room temperature
I invite you to read more about my keto baking tips to assist you with all of your baking needs with keto-friendly ingredients.
Tag Us
I sure hope you give these, keto, low carb, gluten-free Dutch baby pancake a try.
Once you do please remember to tag us with your pictures on Instagram and Facebook. It's what keeps this girl encouraged.
Grab Our Books!
In case you don't know, I have authored two books for you, Essential Keto Bread and Essential Keto Desserts both inspired by your requests over the years.
It's my prayer these keto cookbooks will help make keto a delicious breeze for you.
Join Our Jesus And Keto Movement
Looking for an online support system to help you stay the course on keto? As a family, we came to the keto diet looking at it from a Christian perspective. As believers, we live our lives supported by God's grace.
So when the Holy Spirit led us to combine our Christian faith and the keto diet, we did so in hopes of finding lasting transformation. When we followed the Holy Spirit's prompting, we got on the path to real transformation.
Knowing firsthand the benefits of this decision, we have created a closed Christian group that is using the keto diet to transform their lives.
We invite you to join our Private Facebook Group and see if it's not the key you have been missing.
Be sure to request our FREE Jesus and Keto E-Book (First 7 Days) We hope it blesses you.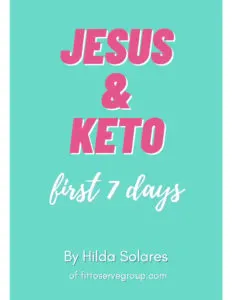 Fittoservegroup Keto App
Looking for a fast way to access our keto recipes? We got you covered. There's an app for that. Yup, there's a Fit To Serve Group App and it's going to make your keto diet a delicious breeze!
Access hundreds of recipes that are all sugar-free, gluten-free, and keto-friendly.
Enjoy early access to recipes before they go live on the website. Plus, bonus recipes that are exclusive to the app. Make your own personal cookbooks that you can use to organize your favorite recipes.
Search recipes by title, ingredients, keywords, and categories, and of course every recipe shows complete nutritional facts.
Get the Fit to Serve Group App for easy-to-follow keto recipes made with easy-to-source ingredients.
The app is loaded with hundreds of yummy recipes for breakfast, lunch, dinner, snacks, and even desserts!
Learn more by visiting our Fit To Serve Group App Page.
Keto Dutch Baby Pancake
Additional Baking Time:
5 minutes
This Keto Dutch baby pancake is easily made in a blender. They are gluten-free, grain-free, sugar-free, and low carb! Perfect for breakfast, brunch, or dessert!
Ingredients
6 ounces full-fat cream cheese, softened
5 whole eggs
1/4 cup coconut flour
1/4 cup heavy whipping cream
1/2 teaspoon of baking powder
1 teaspoon of vanilla extract
1/8 teaspoon of salt
2 tablespoons of butter for the cast-iron skillet
Optional Toppings
Mixed fresh berries (blueberries, strawberries, blackberries )
1 tablespoon of freshly squeezed lemon juice
Instructions
Preheat oven 400
-degrees.
To the blender add the eggs, cream cheese, heavy cream, vanilla extract, and mix well on high.
Once the batter is well combined add the coconut flour, sugar substitute, baking powder, and salt and process in the blender until the batter is smooth and without lumps.
Next, add the butter into a 9-inch cast-iron skillet or baking dish and place the pan in the oven.
As soon as the butter begins to sizzle and brown about 5 minutes, remove the pan from the oven using oven mitts.
Carefully, swirl the pan making sure the butter is evenly distributed throughout the pan.
Pour the batter into the center of the hot cast-iron skillet so that the batter runs to the edges and some of the butter is pushed onto the top of the batter.
Bake the keto Dutch baby pancake for about 20 to 25 minutes, until the Dutch baby is puffy and golden brown. The center should be just set.
It is common for the Dutch baby to rise in a little lopsided and will deflate somewhat as it cools.
Serve your pancake hot or warm in the skillet with your favorite keto-friendly toppings.
Store leftovers in the refrigerator for up to 3 days. Leftovers can be gently warmed on the stovetop in a non-stick pan or eaten cold.
Notes
Note the recipe makes one large pancake and serves two-people.
Nutrition Information:
Yield:

2
Serving Size:

2
Amount Per Serving:
Calories:

600
Total Fat:

55g
Saturated Fat:

32.5g
Cholesterol:

505mg
Sodium:

450mg
Carbohydrates:

13.5g
Net Carbohydrates:

7.5g
Fiber:

6g
Sugar:

1g
Protein:

22.7g