Keto carrot pancakes because breakfast will forever be my favorite meal of the day. In fact, as far as this girl is concerned, breakfast should be enjoyed at any time of the day. Who's with me on this?
These keto carrot cake pancakes are a welcome treat and make the perfect offering for a weekend brunch. They are grain-free, gluten-free, sugar-free, and keto-friendly. Imagine enjoying a keto pancake that has all the flavors you love about carrot cake minus all the carbs.
Make sure you check out our keto carrot recipes if you are looking for more delicious ways to add carrots to your keto diet.
Do you know what else is great about these low carb carrot pancakes? That they are made quickly in a blender. That's right just toss all the ingredients into your high powered blender and let it do all the hard work for you.
Then it's just a matter folding in the shredded carrots, coconut flakes, and cooking these keto-friendly pancakes in a hot griddle. Enjoy these healthy pancakes as a meal or even as a dessert.
Although I topped these keto carrot pancakes with a few pecans the batter itself uses zero nuts. So if you can't consume nuts but you are able to enjoy coconut flour, you can leave the pecans out and have yourself a tasty nut-free carrot cake pancake.
Keto Carrot Pancakes
After my recipe for keto carrot cake was so well received I thought it was time I created another recipe that shared a similar taste profile.
Plus having pancakes that taste like carrot cake gives you automatic portion control. And since these pancakes can be frozen they can be made ahead of time.
Like I stated earlier I made these sugar-free carrot pancakes with coconut flour. But if you're wondering if you could simply swap out the coconut flour for almond flour, unfortunately, you can't.
That's because these two flours behave completely differently from one another. I encourage you to read all my tips on Keto Baking. To understand how these and other ingredients behave when baking ketogenically. It's a great resource for anyone doing this lifestyle.
Disclosure: Some of the links below are affiliate links, meaning at no additional cost to you, I will earn a commission if you click through and make a purchase.
How To Make Keto Carrot Pancakes
To make these keto carrot pancakes you'll need to start off by shredding your carrots. I used a food processor to make things simpler. You can however also use a box grater if you prefer. Note that you cannot use pre-cut matchstick carrots. Those are simply too long and dry to make it into this recipe.
After I grated the carrots I squeezed them dry with a paper towel to ensure that they did not add too much moisture to the batter.
You'll need a high-power blender that can handle all the ingredients in these carrot pancakes. This batter will be thick and will require you to stop to scrape the sides of your blender midway through the making of the batter.
But if you do not have a blender that can adequately mix this pancake batter, you can also use an electric mixer.
To make these easy keto carrot cake pancakes add the cream cheese, eggs, sugar substitute, coconut flour, baking powder, and spices into your blender. Then process at medium-high speed until the batter is fully incorporated.
If using an electric mixer, then first mix the cream cheese, sugar substitute, and eggs before adding the coconut flour, baking powder, and spices.
How To Cook Your Keto Carrot Pancakes
It's important to not overpack your coconut flour when measuring. Something I advocate is to add the coconut flour by tablespoons into your measuring cup instead of scooping and leveling as you do with traditional baking.
This is because coconut flour can be very thirsty and if you add too much of it into your recipes, they are bound to be too dry. So take your time and measure carefully.
Then once the keto pancake batter is fully combined stir in by hand the shredded coconut and grated carrots. If you note that your batter is too thick to pour, then feel free to add a tablespoon or more of water.
You should note that these keto carrot pancakes cook at a slightly lower temperature than your typical pancake batter. So if you are using an electric griddle set it to 300 degrees to start with and then adjust your temperature if necessary.
The good thing is that because it is a thick pancake batter they will flip easily. If you're not using an electric griddle but instead a non-stick griddle, then start the cooking process at a medium-high setting. Then raise or lower the heat as needed.
To cook your pancakes just slowly ladle about 1/4 cup of carrot pancake batter unto the hot lightly greased griddle. Once the edges of your pancakes begin to dry and bubbles form on the surface they are close to being flipped.
So keep a close eye on them. It's also important to not overcrowd them.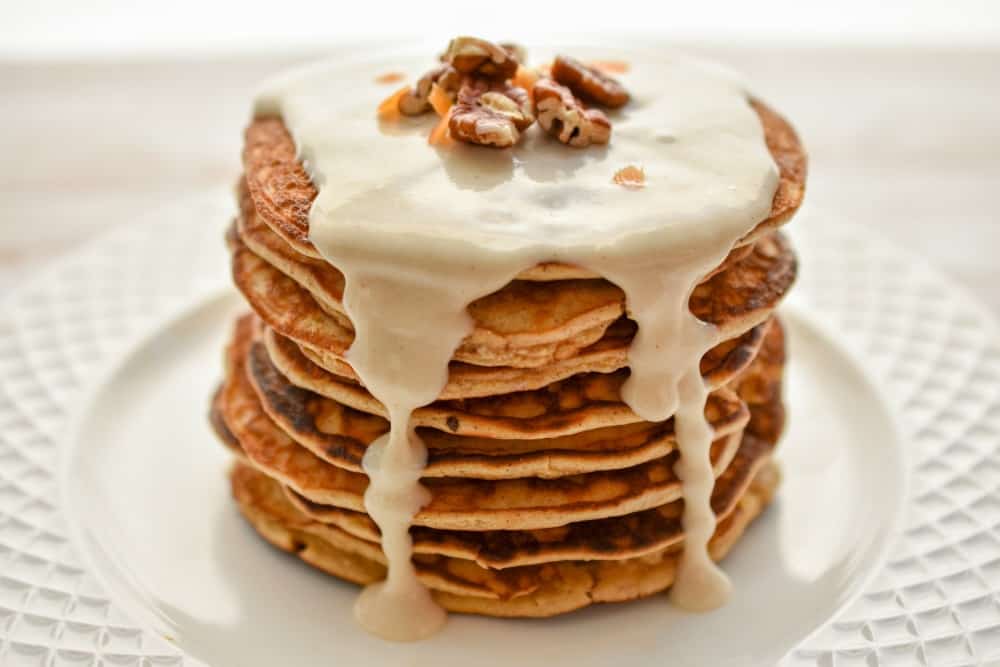 Once the bubbles on the surface of your pancakes begin to collapse that will be your cue to flip them. Waiting for the bubbles to collapse before flipping will make all the difference.
It's a trick I learned years ago that also works with these keto pancakes. This will take anywhere from 2 1/2 – 3 minutes.
After your pancakes are flipped you'll want to cook them an additional 2 1/2 minutes or so at a medium-low temperature. Do remember to continue to grease your skillet with coconut oil throughout the cooking process as needed.
I made these keto carrot cakes about 3 inches in diameter which gave me 12 pancakes. However, you can also make them dollar-sized which makes about 16 pancakes.
Or if you prefer you can make larger 4-inch pancakes for a total of 10 servings. The nutritional facts are stated for one 3-inch pancake.
How To Store Your Keto Carrot Cake Pancakes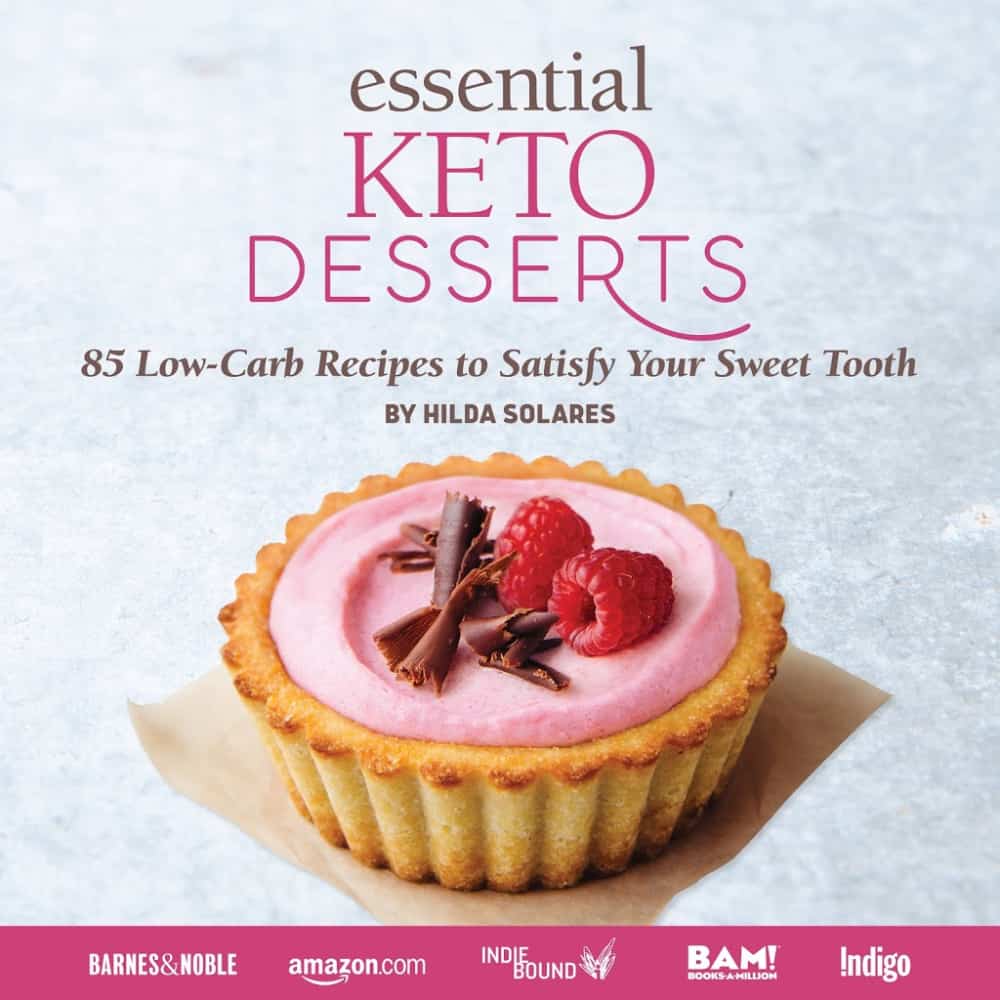 One of the neat things about these keto carrot cake pancakes is that they can be made ahead of time and then reheated on a warm griddle or in 300- degree oven for about 15-20 minutes.
These keto pancakes keep in your refrigerator for up to 5 days or can be frozen for up to 3 weeks. If you opt to freeze them you can defrost them overnight in the fridge or in your oven.
You can also pop them in your toaster/toaster oven for quick reheating of even your frozen pancakes. This makes this recipe a great option when Keto Meal Planning for your week.
Just keep in mind that the cream cheese topping should not be frozen and that it will only last 3 days in the fridge. Remember you can also top these with sugar-free maple syrup or enjoy them plain with just a pat of butter.
Keto Maple Cream Cheese Topping
About the inclusion of my keto maple cream cheese topping, it's an added treat. Because these keto carrot pancakes can certainly be enjoyed plain or with sugar-free maple syrup, I added this topping just to spoil you. That's right I love creating keto recipes that will keep you committed to seeing the benefits of the keto diet longterm.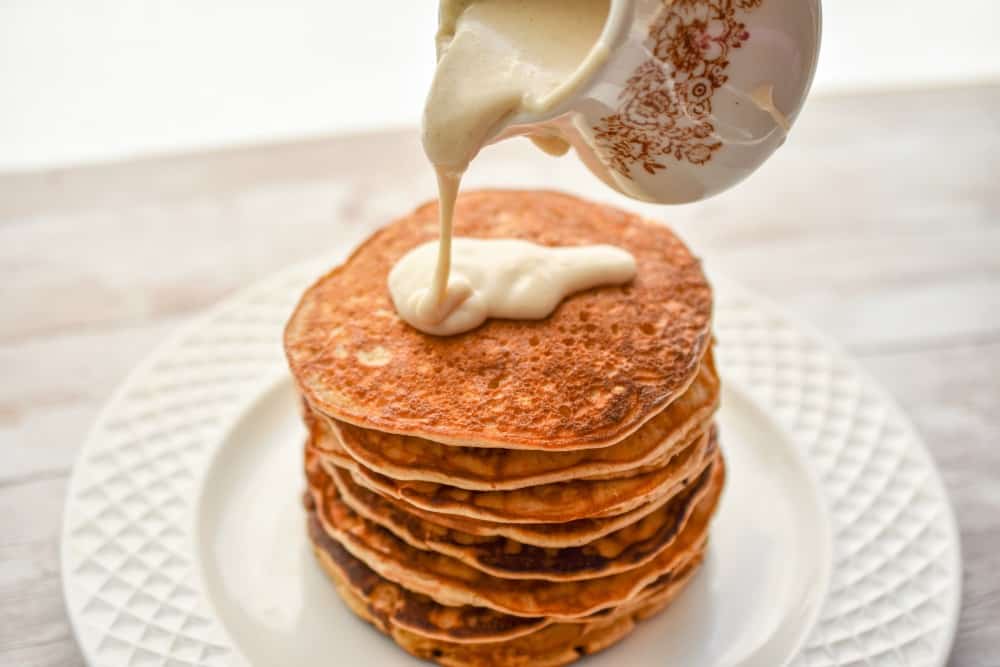 All that to say, that one taste of this keto maple cream cheese icing and you'll be thinking of other ways you can incorporate this deliciousness into your life.
To make this keto-friendly topping you will simply need to combine with an electric mixer full-fat cream cheese, sugar-free maple syrup, confectioners sugar-substitute, a little vanilla extract, and some heavy whipping cream.
I sure hope you will give this recipe a try. Once you do, make sure you remember to tag us on Instagram and Facebook. It's what keeps this girl encouraged to keep sharing and perfecting her recipes.
Also, check out our Amazon Store for recommendations. You might be surprised by how many great keto options are at your disposal.
Grab Our Books!
In case you don't know we have two books for you, Essential Keto Bread and Essential Keto Desserts both inspired by your requests over the years. It's our prayer these keto cookbooks will help make keto a delicious breeze for you.
Join Our Jesus And Keto Movement
If there is one thing I particularly proud of sharing it's how we combined our Christian faith with the keto diet.
In case you don't know, Randy and I came to the keto diet looking at it from a Christian perspective. As believers, we live our entire lives supported by God's grace.
So when the Holy Spirit led us to combine our Christian faith and the keto diet, we did so in hopes of finding lasting transformation.
Randy had been a diabetic for over 15 years and he was dealing with the consequences of this disease. I was a survivor of the Guillan Barre Syndrome and was fighting fibromyalgia and chronic sciatica.
To say we needed God's intervention is putting it mildly. When we followed the Holy Spirit's prompting to we got on the path to real transformation.
Knowing firsthand the benefits of this decision we have created a closed Christian group that is using the keto diet to transform their lives. I love how supportive and encouraging this group of believers is. It's exciting to see how people are transforming their lives by combining this lifestyle with the Christian faith.

The testimonies coming out of our Fittoservegroup is what motivates us to continue to share what we've learned.
We invite you to join our Private Facebook Group and see if it's not the key you have been missing.
Note that once you click the link you will be prompted to answer a few questions that ensure that you understand what this group stands for.
Favorite Keto Meal Planner
If you've been looking for an easy way to meal plan, consider checking out my review on Real Plans.
By using a keto meal planner you will free up your time by streamlining the process. I hope you agree with me that the last thing anyone needs, is to spend hours attempting to put a meal plan together.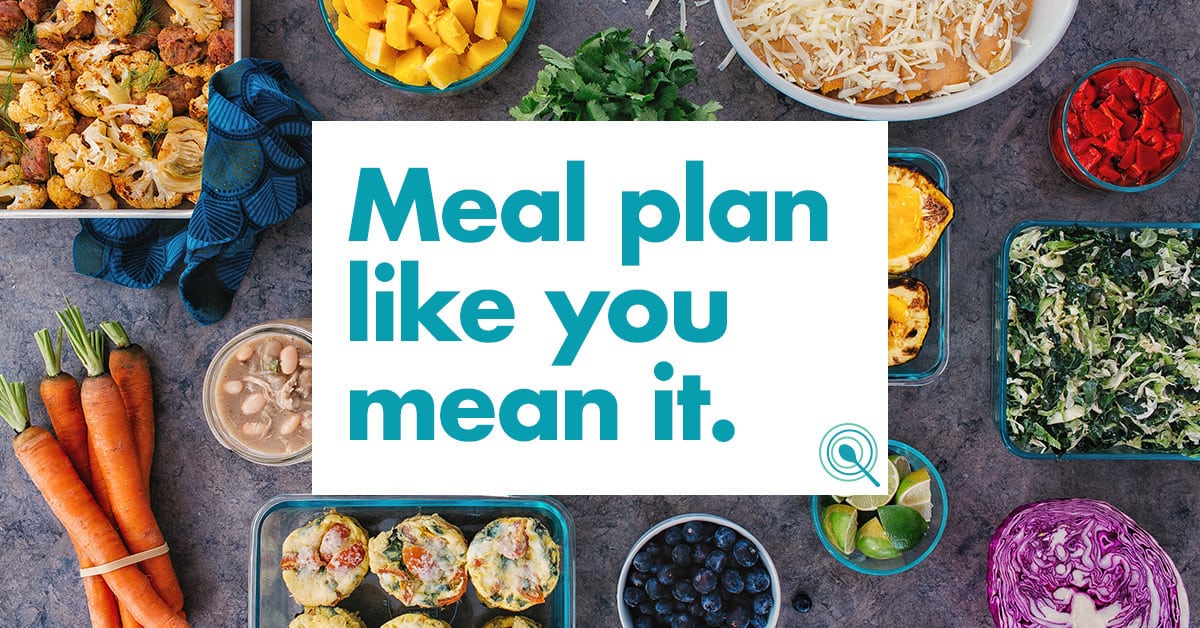 Real Plans will finally put an end to frustrating hours of trying to create healthy meals. After all, we all know how challenging it can be to meet the demands of our full lives.
I love how Real Plans understands that the average busy person has no clue how to meal plan successfully, let alone consistently. Plus you can even use our Keto Recipes to form to create your weekly meal plans.
Keto Carrot Pancakes
Keto carrot pancakes are sugar-free, grain-free, gluten-free pancakes that have the flavor profile of carrot cake. The recipe uses coconut-flour allowing them to be nut-free if you leave the pecan garnish out. These keto carrot cake pancakes also feature a keto maple cream cheese topping but can also be served plain or with sugar-free maple syrup.
Ingredients
Keto Carrot Pancakes
8 ounces full fat cream cheese softened
8 whole eggs
1/2 cup heavy whipping cream
1 cup of grated carrots
2 teaspoons baking powder
1 teaspoon of vanilla extract
2 teaspoons of cinnamon powder
1/2 teaspoon of ground ginger
¼ teaspoon of nutmeg
1/4 tsp salt
2-3 tablespoons of water to thin the batter if necessary.
Keto Maple Cream Cheese Topping
4 ounces of cream cheese softened
2 tablespoons of heavy whipping cream
1/2 teaspoon of vanilla extract
1/4 teaspoon of cinnamon powder
1/8 teaspoon of sea salt
Instructions
Keto Carrot Pancakes
Grate the carrots finely using a food processor a box grater.
Then squeeze dry the carrots with paper towels to remove any extra liquid. Set aside.
Using a high-powered blender add the cream cheese, eggs, coconut flour, sugar substitute, heavy whipping, baking powder, vanilla extract, spices and salt. Set the blender to high and stop and scrape the sides several times in the process.
Once the pancake batter is fully combined stir in the coconut and carrots. Note that the batter will be thick. You can add a couple of tablespoons of water if the batter needs to be thinned to a pourable consistency.
To cook the keto carrot cake pancakes. Heat a skillet pan or griddle to about medium-high heat about 300 degrees. Coat the pan with some coconut oil or cooking spray.
Slowly ladle about ¼ cup of pancake batter unto the hot pan.. Once the edges begin to dry and bubbles form and then collapse, flip the pancake and continue to cook the other side until golden brown on medium-low heat for about 2 ½ -3 minutes per side or longer.
Cook in small batches adjusting the heat and adding more coconut oil as needed.
Serve your keto carrot pancakes right away with sugar-free maple syrup, or the optional keto cream cheese topping.
You can also choose to garnish your carrot pancakes with a few chopped pecans and shredded coconut.
Store your carrot cake pancakes in the refrigerator for up to 5 days or freeze for up to 3 weeks.
You can reheat these on a warm griddle or in 300-degree oven for 15-20 minutes. Or in a toaster/toaster oven.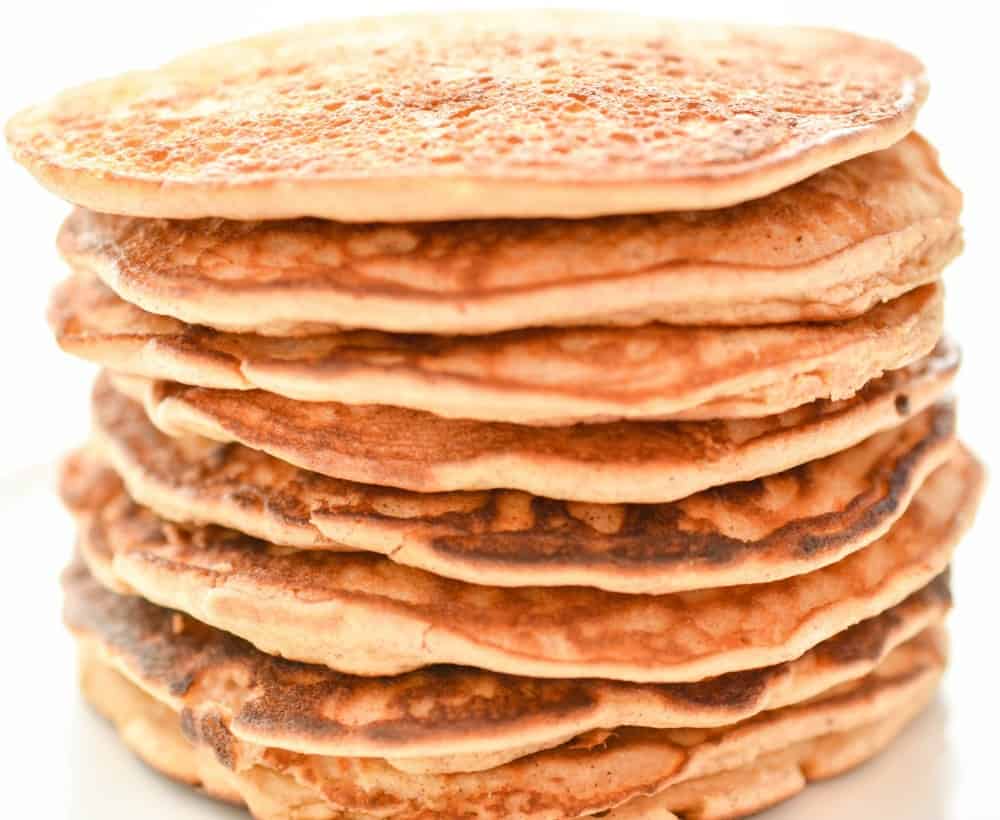 Keto Maple Cream Cheese Topping
Combine using an electric mixer until well incorporated the softened cream cheese, maple sugar-free syrup, heavy cream, vanilla extract, cinnamon powder and salt.
Notes
The nutritional facts on this recipe does not include the sugar-free maple syrup or the keto maple cream cheese topping. Refer to your choice of maple syrup for nutritional facts. If using the keto cream cheese icing add an additional .5 carbs per tablespoon.
Recommended Products
As an Amazon Associate and member of other affiliate programs, I earn from qualifying purchases.
Nutrition Information:
Yield:

12
Serving Size:

1
Amount Per Serving:
Calories:

132
Total Fat:

11.6g
Saturated Fat:

6.7g
Cholesterol:

123mg
Sodium:

102mg
Carbohydrates:

2.3g
Fiber:

0.6g
Sugar:

0.8g
Protein:

5g