This flavorful recipe for Keto Cuban Mojo Chicken is marinated for hours and then roasted to perfection. The mojo marinade for this keto Cuban chicken uses a combination of citrus juice, garlic, onions, various herbs, and spices to create a tangy, garlic party in your mouth!
It doesn't get more Cuban authentic than this!
With this recipe for oven-roasted, keto Cuban mojo chicken you can enjoy all the classic flavors of Cuban cuisine while staying in ketosis!
What really makes this delicious roasted chicken dish so delicious is the garlic-packed, tangy mojo marinade. Recipes for Cuban criollo mojo do vary but there are a few core ingredients such as sour oranges, or Seville oranges, fresh garlic, and salt that stay the same.
This recipe as well as our recipe for Keto Cuban Pork are based on the family recipes that I grew up eating very often here in South Florida.
If you love Cuban food then be sure to check out our entire collection of Keto Cuban Food for more delicious keto options!
Keto Cuban Mojo Chicken
Cuban mojo marinaded meats, especially chicken and pork are served regularly here in South Florida since we are a melting pot of many Hispanic and Caribbean countries down here.
So making sure that I still had a way to enjoy it on a low carb/ keto diet was very important to me and a way to honor my Hispanic heritage.
If you're new here you may have guessed that I am of Spanish descent. My father is Cuban and my mother is from the Dominican Republic. This means that although I was born in the United States, I have proudly retained my Spanish roots.
One of my favorite ways to retain those roots has been, of course, through food and making sure these special recipes continue to be passed down and cherished for generations to come.
And that's why I love to share all of our favorite recipes like this low-carb Cuban chicken with you all as well!
How To Make Keto-Friendly Mojo Chicken
Making this low-carb Cuban dish is actually very easy and takes very little effort! The hardest step is resisting cooking your chicken right away instead of waiting at least 4 hours for it to really soak in all that flavor from the marinade!
To make the marinade you'll simply combine all of the ingredients together in a food processor. Then you'll slather the Cuban mojo all over your whole chicken, cover, and refrigerate.
I suggest preparing this the night before and allowing your chicken to marinate overnight. You won't regret it.
After the chicken has marinated for several hours you'll simply transfer it onto a lined baking sheet making sure to pour all of the remaining marinade on top of the chicken. You'll bake the chicken breast side down for about 30 minutes then flip it and continue cooking until the internal temperature reaches 165 ºF.
Remove from the oven and allow the chicken to rest for 5 minutes before slicing and serving. We love to pair this keto Cuban chicken with cauliflower rice and a small salad for a perfect nostalgic meal.
Traditionally, of course, our rice would be served with black beans but we opt to not include them as it's just too many carbs to fit into our daily macros.
What Are Sour Oranges?
Disclosure: Some of the links below are affiliate links, meaning at no additional cost to you, I will earn a commission if you click through and make a purchase.
When it comes to the mojo marinade, I use sour oranges, lots of fresh garlic, cumin, paprika, oregano, and bay leaves.
If you are not familiar with sour oranges they are also known as bigarade oranges, bitter oranges, and marmalade oranges. These oranges are quite sour and would not be eaten raw in the same way you would eat navel oranges.
Sour or Seville oranges are widely used in the Caribbean and other Latin countries as a base for marinades and it's what gives mojo its sour, tangy goodness!
You can purchase sour oranges at local Hispanic or Caribbean supermarkets labeled as "naranja agria".
However, If you cannot find them, they can be substituted with a mixture of limes and unsweetened orange juice. This substitution will not have the exact same taste profile but it will still be delicious
Another option is to use bottled sour orange such as Goya's Marinade, Naranja Agria.
Tag Us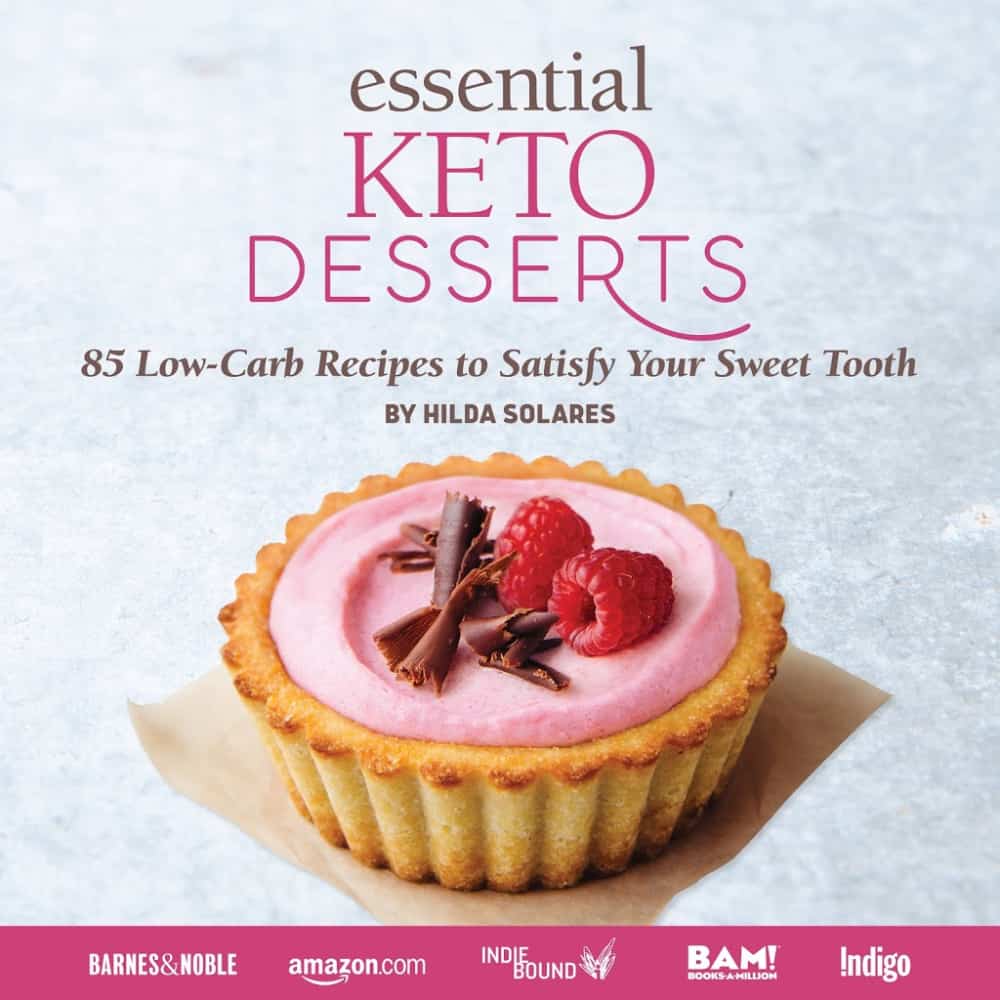 I sure hope you will try out some of this easy keto Cuban chicken recipe a try. Once you do make sure you remember to tag us on Instagram, Facebook, and Pinterest. It's what keeps us encouraged to keep sharing and perfecting our recipes.
Also, check out our Amazon Store for our recommendations. You might be surprised by how many great keto options are at your disposal.
Don't forget to subscribe to our email list so that we can stay connected.
Be sure you also visit our Keto Hispanic Food for more Latin recipes!
Join Our Jesus And Keto Movement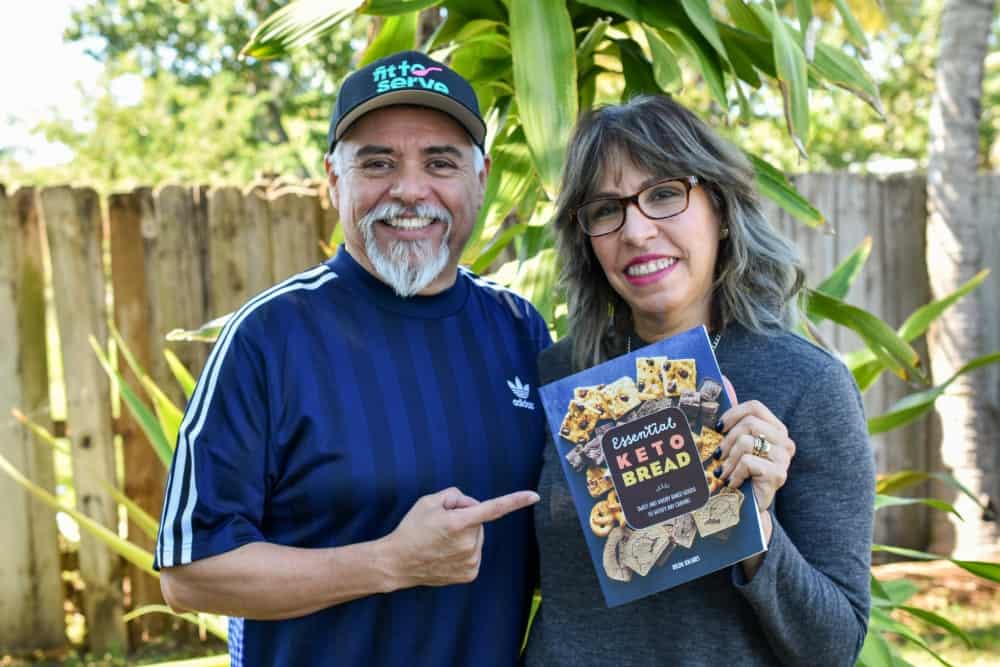 Randy and I came to the keto diet looking at it from a Christian perspective, it's the filter we choose to see from. When we decided to combine our Christian faith and the keto diet, we did so in hopes of finding lasting transformation.
To say we needed God's intervention is putting it mildly. When we followed the Holy Spirit's lead to embrace the ketogenic diet and to combine it with our faith, we got on the path to real transformation.
If you are looking for a Christian group that is using the keto diet to transform their lives we invite you to join our Private Facebook Group and see if it's not the key you have been missing.
Grab Our Books!
In case you don't know we have authored two books for you, Essential Keto Bread and Essential Keto Desserts both inspired by your requests over the years. It's my prayer these keto cookbooks will help make keto a delicious breeze for you.

Favorite Keto Hack To Stay On Track!
Arming yourself with keto recipes is certainly key in doing this diet long enough to see the many benefits. But even with the best low-carb ketogenic recipes sometimes additional help is needed.
This is when we also encourage you to have the right supplements to help you get and stay in ketosis. Because when you have the right tools the keto diet becomes easier.
Perhaps you've struggled to get into ketosis consistently on your low-carb keto diet, or you've hit a plateau that doesn't seem to budge, consider using Perfect KETO's bundle to assist you. It's a great way to see the benefits sooner rather than later.
You'll learn how to elevate your ketones naturally enter into ketosis more quickly. Being at a deeper level of ketosis will help reduce your appetite, carb cravings, and give you lasting energy. These are the things you want to see happen as they make this diet sustainable and it's why we recommend them.
Perfect Keto has offered our readers a 15% discount on their products. Simply use this link for all qualifying products and the code FITTOSERVE at checkout.
Keto Cuban Mojo Chicken
Additional Marinating Time:
4 hours
Total Time:
4 hours
55 minutes
Enjoy traditional Cuban cuisine without the carbs with this recipe for authentic Keto Cuban Mojo Chicken.
Ingredients
1 whole chicken
1 tablespoon of dried oregano
1 tablespoon of ground cumin
1 tablespoon of paprika
1 teaspoon of black pepper
3 teaspoons of sea salt
½ teaspoon of cayenne pepper flakes
2 onions coarsely chopped
8 cloves of garlic, finely minced
½ cup of sour orange juice (or substitute ¼ cup of lemon juice, ¼ cup of unsweetened orange juice not from concentrate if not available).
½ cup of white wine or ¼ cup of white vinegar
2 bay leaves
Instructions
In a medium bowl, mix together the sour orange juice, white wine vinegar, herbs, onion, garlic, salt, and pepper flakes. Pour the marinade over the whole chicken and allow to marinate in the refrigerator for a minimum of 4 hours, overnight if possible for maximum flavor.
Preheat your oven to 350 degrees. Place the chicken breast-side down onto a lined baking sheet and allow to cook for about 30 minutes.
After 30 minutes flip the whole chicken to the breast side up and continue to cook for about 10 to 15 minutes until the internal temperature reaches 165 ºF.
Allow to rest for 5 minutes before serving.
Refrigerate leftovers for up to 3 days or freeze for up to 3 weeks.
Nutrition Information:
Yield:

5
Serving Size:

1
Amount Per Serving:
Calories:

285
Total Fat:

19.4g
Saturated Fat:

7.2g
Cholesterol:

82mg
Sodium:

63mg
Carbohydrates:

0.9g
Net Carbohydrates:

0.8g
Fiber:

0.1g
Sugar:

o.2g
Protein:

22.2g