Keto Chicken Chili Cornbread Casserole(Easy Keto Chili)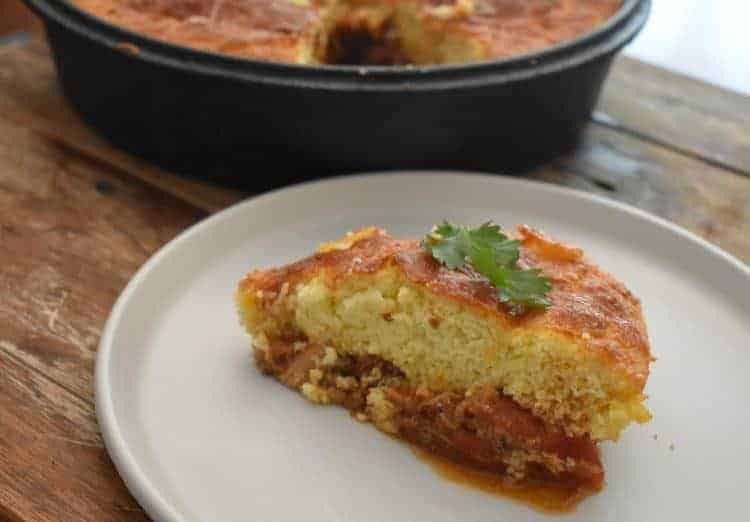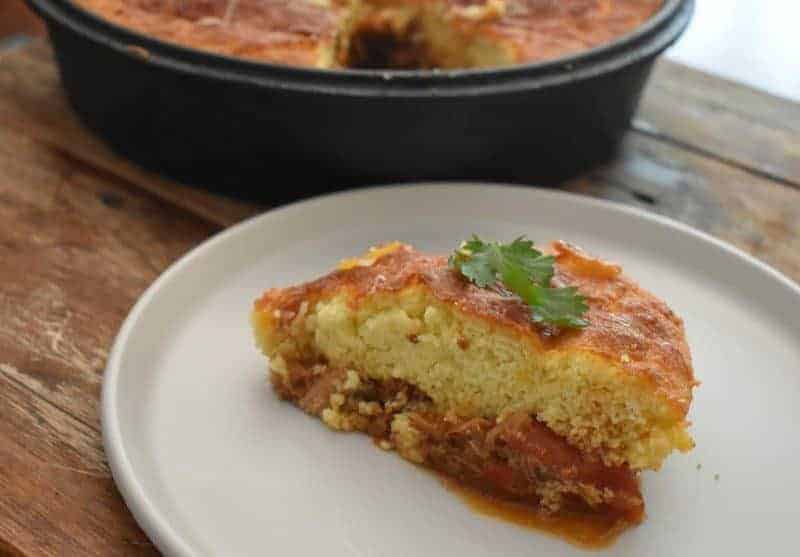 Keto Chicken Chili Cornbread Casserole, a simple yet delicious recipe that combines chicken chili with a low carb keto "cornbread" topping.
Looking for a delicious low carb keto chicken chili cornbread casserole? One that can even use your leftover chili?
Well, with this Keto Chicken Chili Cornbread Casserole I give you the option to either use the easy chili recipe I provide in this post, or use the leftovers from my keto chicken chili recipe.
If you haven't made our Keto Chicken Chili Recipe, I encourage you to give it a try. It's perfect for busy weeknights, since it's made in a slow cooker. Plus, recipe makes a large batch of chili intentionally so you can have leftovers.
Planning For Leftovers On Purpose
I don't know about you, but I could always use more creative ways to make use of my low carb leftovers. Because the last thing I want, is forgotten leftovers in the back of my fridge that have turned into science experiments.
With that in mind, I thought I would share my recipe for keto chicken chili cornbread casserole allowing you to quickly use any leftover chili.
BUT what if you haven't made a batch of my keto chicken chili yet, or you don't have any leftovers?
Not a problem I have you covered.
Because, I'm not ONLY sharing a delicious way for you to use any keto chili leftovers, but my easy keto chicken chili recipe you can make today.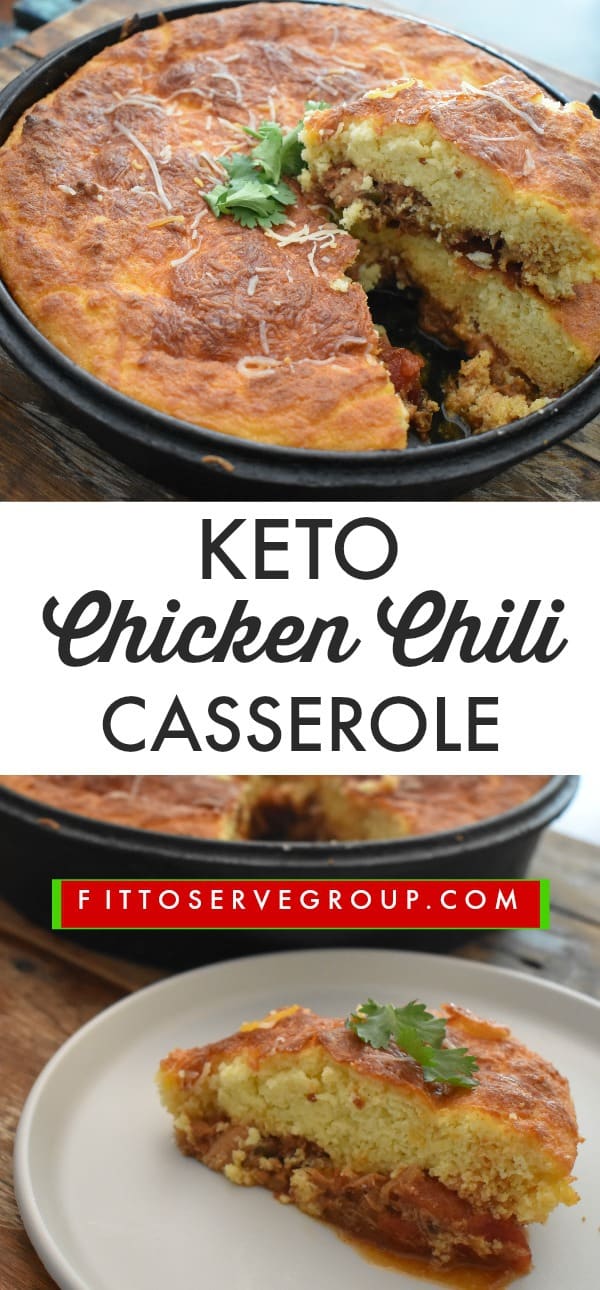 SOOOOO, this girl is giving you not ONE but TWO recipes. You're welcome.
By using the leftover keto chicken chili,  you're able to transform your leftovers into a completely new and delicious keto meal option.
Not in the mood for chicken? No problem. You can also use our recipe for Easy Keto Chili if you're craving a beef chili instead.
Keto Budget Meal Options
Another benefit of this keto chicken cornbread casserole is that it's budget-friendly.
AND who doesn't like saving money?
People sometimes assume that eating low carb keto is expensive, but this really doesn't have to be the case.
Especially, if you use recipes that stretch your meals, like this keto chicken cornbread casserole.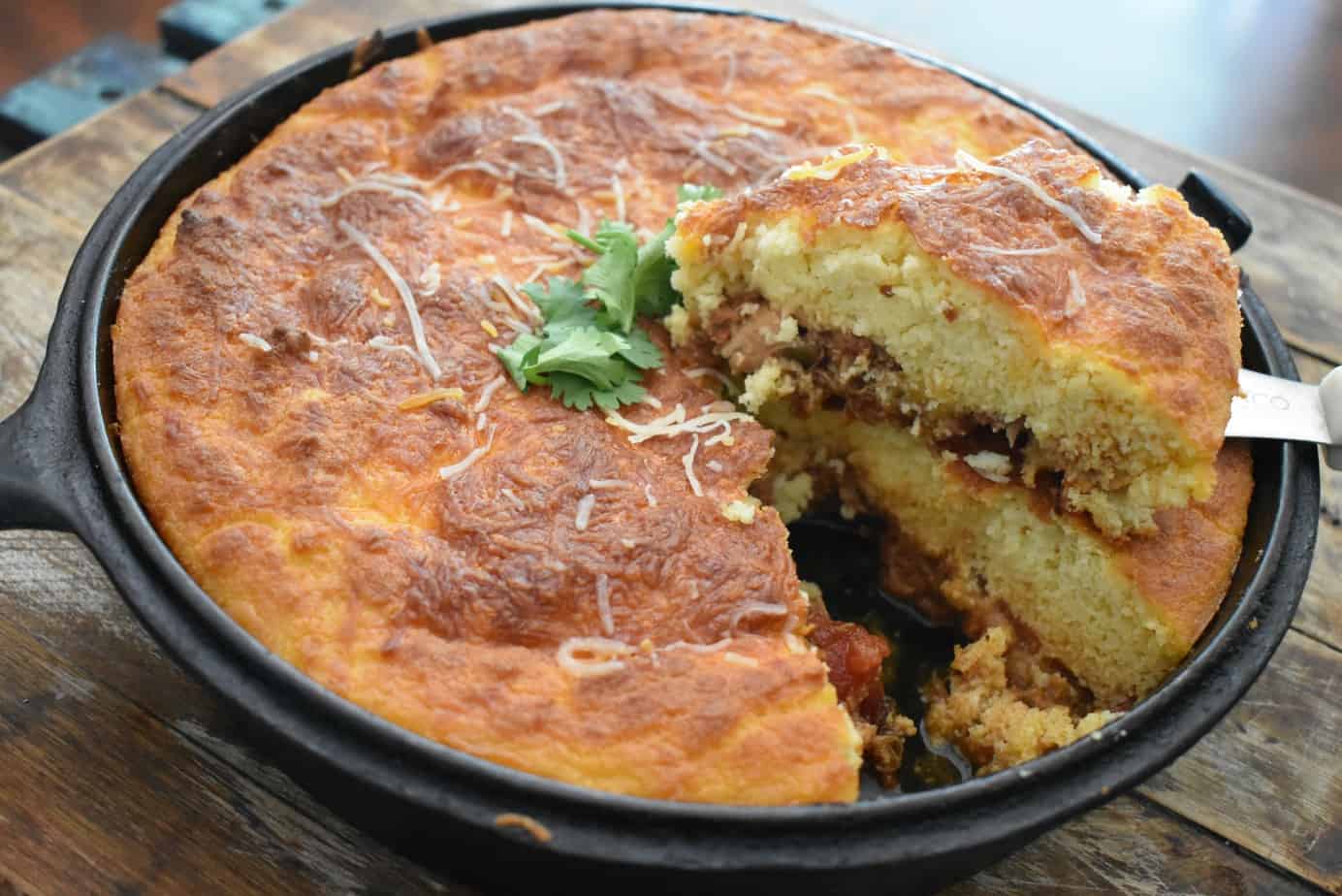 This makes it so much EASIER to keto meal plan .
Not meal planning your low carb keto meals yet? What are you waiting for? Planning your meals is also a great way to save $$$.
If you haven't made our Keto Chicken Chili Recipe, I encourage you to give it a try. It's perfect for busy weeknights, since it's made in a slow cooker.
Using Leftovers
I seem to have no problem coming up with easy keto meals, but  when it comes to using leftovers, this is where I tend to get stumped.
Sure I could have my keto leftovers for lunch the next day, but because I intermittent fast often, most days I just end up skipping lunch.
Plus its' not always practical to take the night before's leftovers to work.
What I usually need more of, is recipes that can be repurposed into another meal the next day easily.
Since being in ketosis our appetite has greatly reduced and keto leftovers are bound to happen often.
In the past when I would create recipes like my batch of keto chicken chili, or my easy keto chili, I would either end up freezing the leftovers, or eating the same exact meal two days in a row.
Dont get me wrong, I have no problem eating leftovers the next day, but sometimes I really prefer to change things up.
Why?
Because this girl gets bored with her food rather quickly.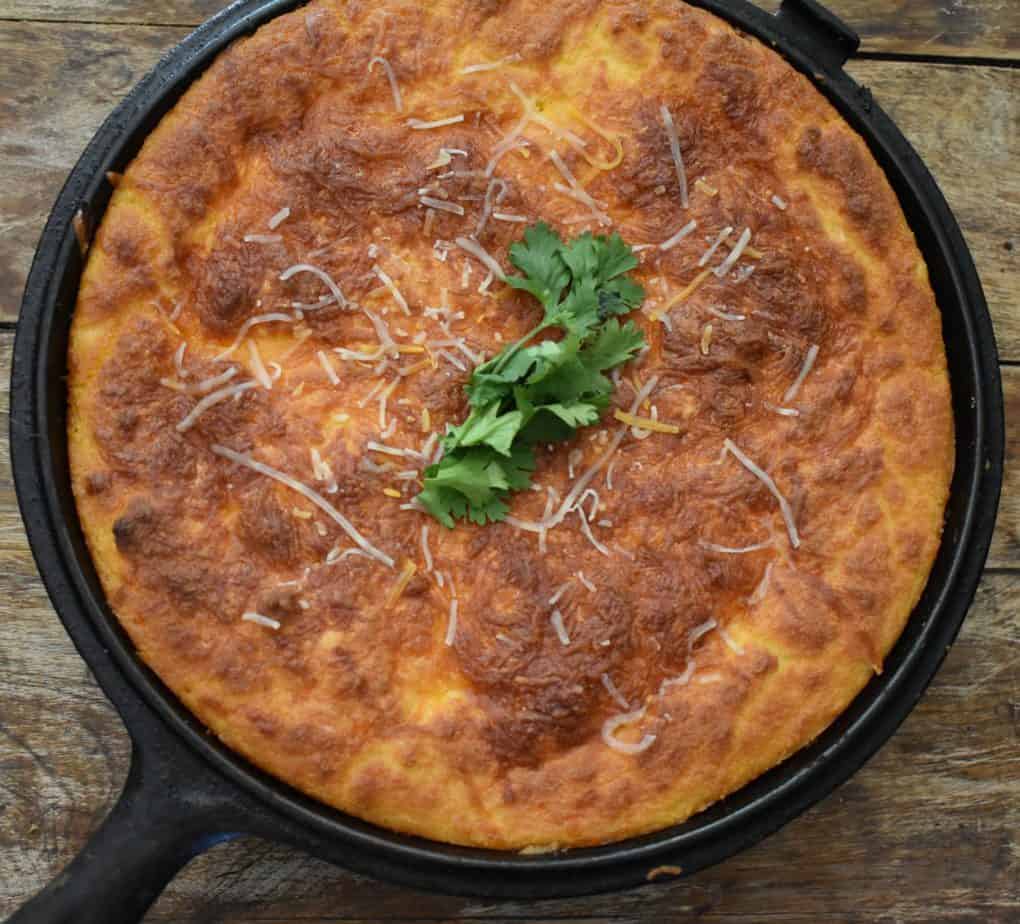 Am I the only one that enjoys NEW keto recipes?
This is where a recipe like my keto chicken chili cornbread casserole fits in nicely. Because it can use leftover keto chili as the base of the recipe.
I already have a recipe that uses a "cornbread" topping, it's my Keto Tamale Pie.
But don't freakout, because no cornmeal is used in this recipe. Remember you're reading a low carb keto blog.
The cornbread topping is made with coconut flour and it's very low in carbs.
My keto tamale pie is a recipe I purpose to make the day after I've made my easy keto chili,for the same reason I created this keto chicken chili cornbread casserole.
Cast-Iron Cooking
In my book cooking with a cast-iron skillet is frankly amazing. So every time I can make an excuse to use my skillet, I do so.
Disclosure: Some of the links below are affiliate links, meaning at no additional cost to you, I will earn a commission if you click through and make a purchase. 
Products from Amazon.com
‹
›
AND if you're a fan of the blog you know that I L-O -V-E use my cast iron skillet often.
Just take a look at these recipes, including my category for low carb keto scones that are made in my perfectly seasoned cast-iron skillet.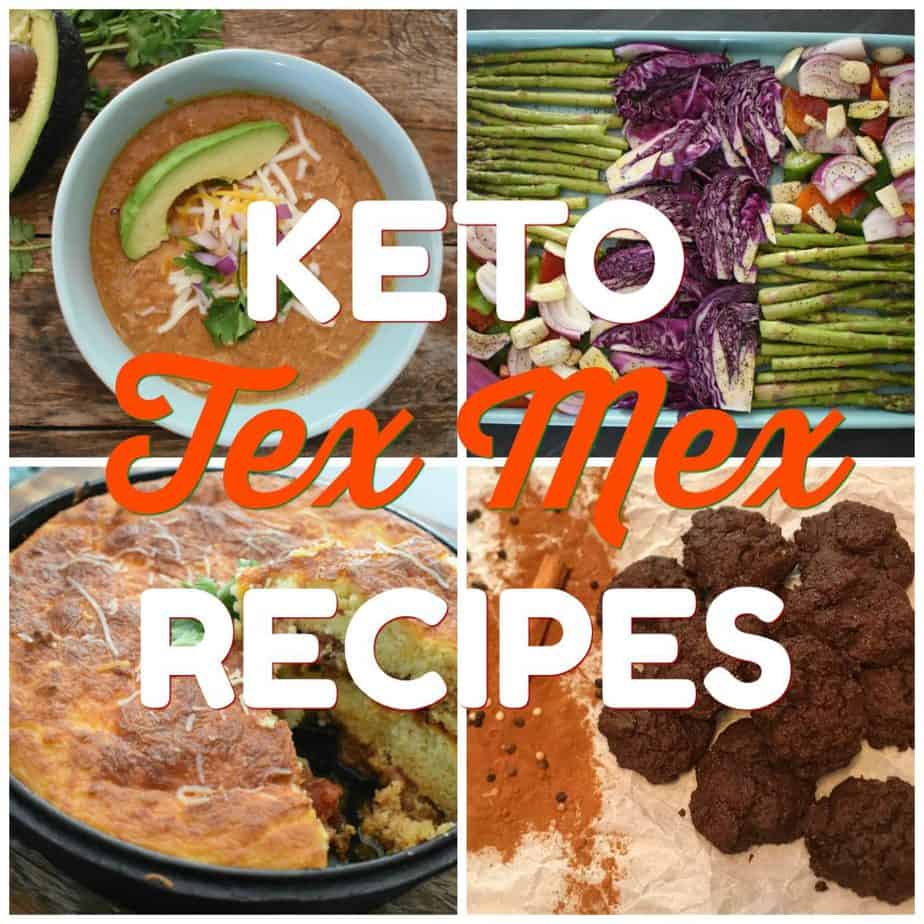 I sure hope you will give my Keto Chicken Chili Cornbread recipe a try. AND once you do, make sure you remember to tag us on Instagram and Facebook. Your pictures is what keeps this girl encouraged to keep sharing and perfecting her recipes.
Favorite Keto Hack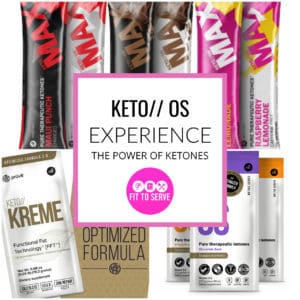 There are times that our low carb keto lifestyle can use a little assistance. When even great keto recipes just isn't enough.
Especially when you are embarking on a keto diet for the first time or hit a plateau that doesn't want to budge.
This is when we recommend give exogenous ketones a try. It's a tool to that can boost your ketone levels naturally and effectively.
Don't take this as an excuse to cheat or to be sloppy with your keto diet.
Because it is not a replacement for doing well-formulated ketogenic diet, but simply a tool to train your body to use ketones as fuel.
Keto//OS  is the brand of exogenous ketones we use and what we've decided to share because it frankly works so well.  Not to mention that they offer the best tasting ketones.
If you are not familiar with this form of supplementation, I encourage you to watch this quick 4 minute explainer video and to read more about ketosis and it's benefits. 
In this post I go into detail about being in ketosis and why I feel it's beneficial to do so quickly.
Perhaps what you need is a keto challenge to get you closer to your goals. The  Keto reboot  is a 60 hour program that can help you reach your ketosis faster by combining intermittent fasting with ketone supplementation.  Read more about the Keto Reboot here.
For detail information on which plan of Keto//OS can best suit your needs read more about what each product has to offer. 
Ready to place your order? If so click the button below.
Ketone Testing
If you are wanting to do a keto diet effectively, don't forget to test your ketone levels. Although ketone strips work well initially, the Gold standard is the blood ketone test.
This test is taken just like the glucose test that diabetics use to track their sugar levels.
After 10 seconds the ketone meter will give you an accurate reading. Testing is not necessary in order to do a ketogenic diet, but it can serve as a powerful tool to track your ketone levels and help you see your ketosis progress.
Please feel free to reach out to us to assist you in any way. Our desire to see you succeed.
Keto Chicken Chili Cornbread Casserole
Keto Chicken Chili Cornbread Casserole
---
Hilda Solares
Yields 8
Keto Chicken Chili Cornbread Casserole, a simple yet delicious recipe that combines chicken chili with a low carb keto "cornbread" topping.
30 minPrep Time
30 minCook Time
1 hrTotal Time
Ingredients
Fast Keto Chicken Chili Filling

OR replace with 3 cups of my Keto Chicken Chili Recipe https://www.fittoservegroup.com/2018/06/12/easy-keto-chicken-chili/
1 ½ pounds of thinly sliced chicken ( I used boneless chicken thighs)
2 tablespoons of olive oil
½ cup of finely chopped onion
2 garlic cloves minced
16 ounces of stewed of tomato
1 tablespoon of ground chili powder
1 tablespoon of ground cumin powder
¼ teaspoon of black pepper
¼ teaspoon of cayenne pepper
1 ½ teaspoon of sea salt
2 tablespoon of cream cheese

Cheese Middle Layer

1 cup of sharp cheddar cheese

Keto Cornbread Topping:

4 eggs
1 cup coconut milk (or 1/2 cup of heavy cream & 1/2 cup of water)
4 ounces of room temperature cream cheese
½ cup melted and cooled butter
1 cup coconut flour.
1 tablespoons of sugar substitute
2 teaspoons of baking powder
1/4 tsp of sea salt

Cheese Top Layer

½ cup of cheddar cheese to add to the top the casserole
Instructions
Pre-heat oven to 350 degrees.

Fast Keto Chicken Chili Base

Into a hot 9 inch cast iron skillet add olive oil and sauté the onions, garlic.
To this add the thinly sliced chicken thighs and cook for 10 minutes stirring frequently.
Add the rest of the chili ingredients to the skillet and allow to simmer on low for 20 minutes or until chicken is fully cooked.
When chili is done, stir in the 2 tablespoons of cream cheese and mix until well incorporated.
Turn off stove and set aside.
Sprinkle the 1 cup sharp cheddar cheese over the chili (this is the cheese middle layer)

Keto Cornbread Topping

In a medium size bowl combine the coconut flour, sugar substitute, baking powder, sea salt.
To the dry ingredients add the eggs, cream cheese, melted butter and coconut milk
Mix well until fully combined.
Pour this mixture over the cooked chicken chili in the skillet and spread evenly.
Lastly, sprinkle the 1/2 cup of cheddar cheese (this will be the last layer in your casserole)
Once assembled bake the Keto Chicken Chili Casserole in the oven for 25-30 minutes till golden brown to allow the cornbread topping to cook.
Serve hot or warm
Notes
You can use the 3 cups of cooked leftover Keto Chicken Chili in place of the fast keto chicken chili recipe I provided here. If you use the leftover chicken chili, make sure to warm up the chili in the cast-iron skillet before adding the cornbread topping. https://www.fittoservegroup.com/2018/06/12/easy-keto-chicken-chili/
7.8.1.2
126
https://www.fittoservegroup.com/2018/06/22/keto-chicken-chili-cornbread-casseroleeasy-keto-chili/
Nutrition
Nutrition Facts
Serving Size 1
Servings Per Container 8
---
Amount Per Serving
Calories 520
Calories from Fat 408.6
% Daily Value*
Total Carbohydrate 9.2g
3%
---
*Percent Daily Values are based on a 2,000 calorie diet. Your daily values may be higher or lower depending on your calorie needs.
Note: Botanically speaking coconut is a fruit. But in some cases it is also a tree nut. If any individual is allergic to "tree nuts" there is a probability they are also allergic to coconut. So botanically these cookies are nut free. But not necessarily in every case.