On a ketogenic diet, rice is a no-no. That's because it's loaded with carbs. In fact, there are 46 total carbs in a cup of rice. So what's the solution? Well, If you've been missing rice, cauliflower rice is a fantastic substitute. In comparison to regular white rice, a cup of cauliflower rice has only 5 g of carbs.
When you grate raw cauliflower it makes a fantastic faux rice option. The best part is that it can be seasoned to your liking giving you the ability to stand in for any of your rice-based recipes.
Today, I thought I would share a keto herb cauliflower rice that is seasoned with cilantro, parsley, and lime. It pairs beautifully with chicken, pork, beef or even by itself. Cauliflower rice is naturally vegetarian, vegan and Paleo. Plus it's super easy to make.
I have a few other cauliflower rice recipes on the site like my keto Mexican cauliflower and chicken and a keto cauliflower fried rice that you might also want to check out. And if you are looking for some recipes that pair well with keto cauliflower rice then my keto Cuban picadillo recipe and my keto Mediterranean picadillo fit the bill perfectly.
Keto Herb Cauliflower Rice
Without a doubt, rice is a staple in many cuisines. So it can be difficult to remove it from your diet when you are trying to reduce your carbs.
Although cauliflower isn't exactly like rice, it does mimic the texture very well. Because cauliflower has a mild taste it absorbs well whatever flavor you add to it. This keto herb cauliflower rice is a perfect example of how you can adapt cauliflower rice into may delicious keto-friendly options.
In fact, I've even made paella with cauliflower rice with fabulous results. It also works well as a stand-in for couscous or pasta. I have a keto mac and cheese recipe that uses cauliflower to take the place of macaroni beautifully.
How To Make Keto Cauliflower Rice
Disclosure: Some of the links below are affiliate links, meaning at no additional cost to you, I will earn a commission if you click through and make a purchase.
When I first started the keto diet back in 2014 cauliflower rice was not available in grocery stores. Today, it's readily available frozen and fresh in the United States. However, you might not live in any area that cauliflower rice is easily accessible.
Regardless, learning how to make this great rice substitute will prove to be a skill you'll use often. A large head of cauliflower makes about 7-8 cups of faux rice.
You'll need either a box grater like this. Or a good food processor like this one. Although it will be more tedious you can also use a sharp chef knife to make your cauliflower rice.
If using a box grater then use the side of the medium-sized holes, it is the one used to grate cheese. If using the food processor then use the grater blade and pulse into small pieces. Be sure to process your cauliflower in batches by cutting the cauliflower into 8 equal pieces so that you get consistent results when using the processor.
Something I do once I grate my cauliflower is to squeeze out any excess liquid by placing unto a large absorbent paper towel or dish towel. This helps to ensure that the cauliflower rice is dry by removing any excess moisture.
How To Cook Your Cauliflower Rice
Cooking your cauliflower rice is a breeze once it's processed. Just sauté in a large skillet over medium heat in a tablespoon of oil. You'll then want to add a lid to allow the cauliflower to steam and cook to tender. This takes anywhere from 5-10 minutes. Be sure to stir occasionally during this process. Then once steamed add your flavors of choice.
To make a herb cauliflower rice you'll need to chop cilantro, parsley and garlic cloves and then stir it into the steamed cauliflower. Then you'll add the lime juice and salt and pepper to taste.
This recipe was submitted by my beautiful friend, Merilyn Clay who belongs to our Fittoserve group and has lost over 20 pounds by applying the principles we are teaching regarding combining the Christian Faith with a Keto Lifestyle.
Tag Us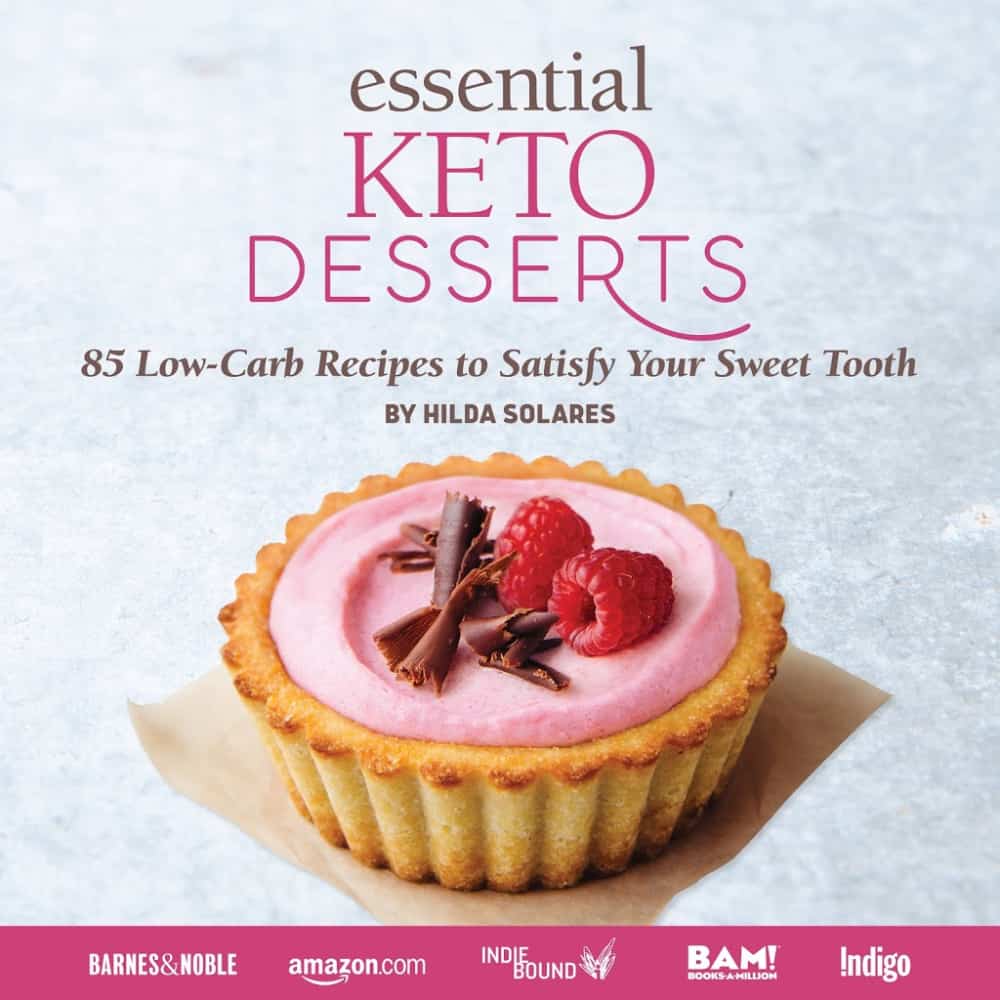 I sure hope you will give this keto herb cauliflower rice recipe a try and will help us share it. If you give it a try, make sure you remember to tag us on Instagram, Facebook, and Pinterest. It's what keeps this girl encouraged to keep sharing and perfecting her recipes.
Also, check out our Amazon Store for our recommendations. You might be surprised by how many great keto options are at your disposal.
Join Our Jesus And Keto Movement
In case you don't know, Randy and I came to the keto diet looking at it from a Christian perspective. As believers, we live our entire lives supported by God's grace.
So when the Holy Spirit led us to combine our Christian faith and the keto diet, we did so in hopes of finding lasting transformation.
Randy had been a diabetic for over 15 years and he was dealing with the consequences of this disease. I was a survivor of the Guillan Barre Syndrome and was fighting fibromyalgia and chronic sciatica.
To say we needed God's intervention is putting it mildly. When we followed the Holy Spirit's prompting to we got on the path to real transformation.
Knowing firsthand the benefits of this decision we have created a closed Christian group that is using the keto diet to transform their lives. I love how supportive and encouraging this group of believers are. It's exciting to see how people are transforming their lives by combining this lifestyle with the Christian faith.
We invite you to join our Private Facebook Group and see if it's not the key you have been missing.
Note that once you click the link you will be prompted to answer a few questions that ensure that you understand what this group stands for.
Get Our Perfect Keto Hack Tip!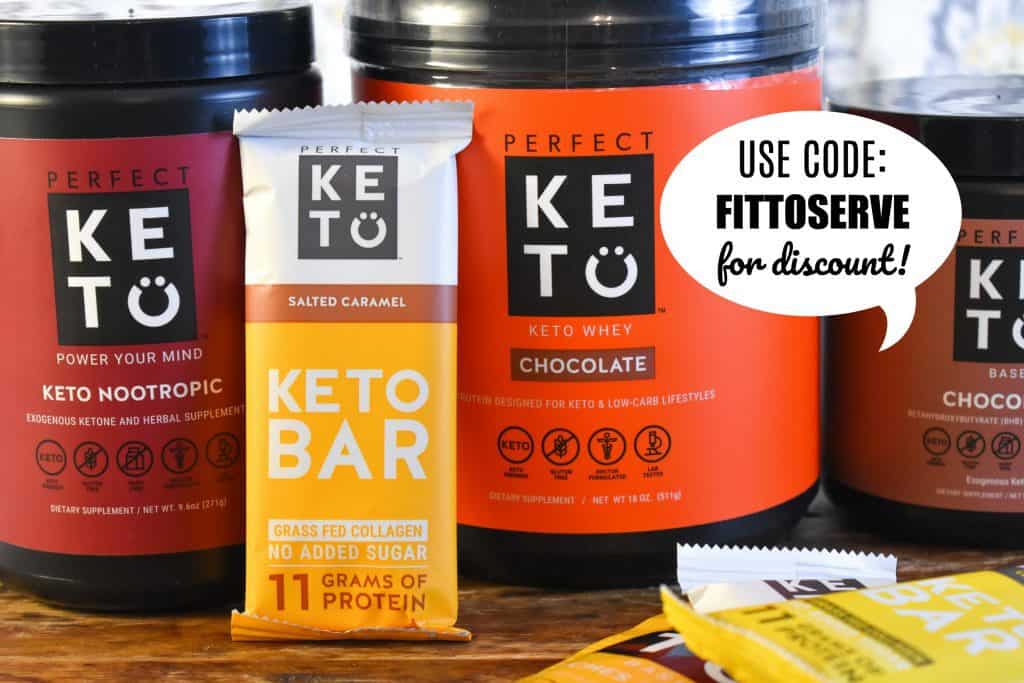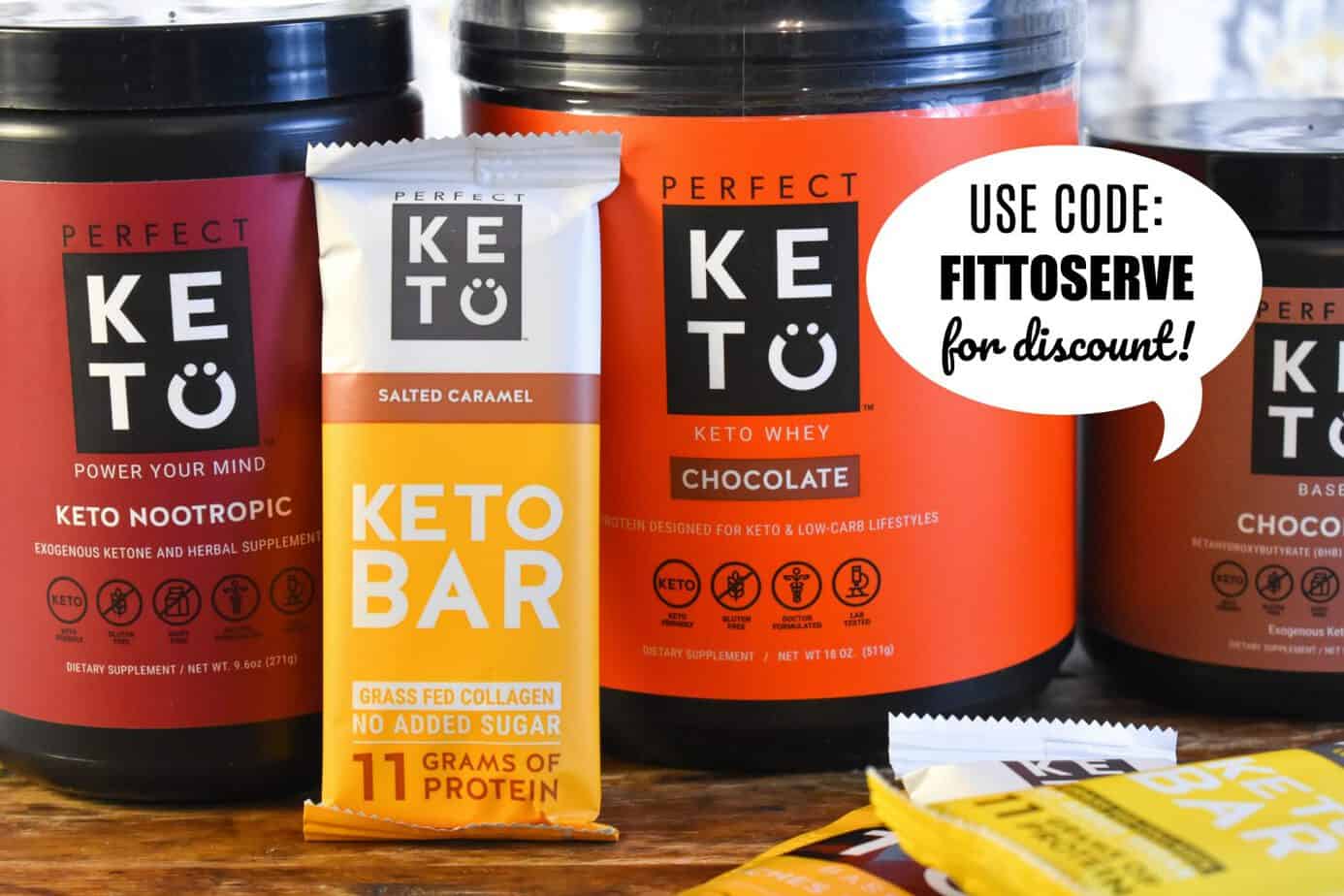 Arming yourself with keto recipes is certainly key in doing this diet long enough to see the many benefits. But even with the best low carb ketogenic recipes sometimes additional help is needed.
This is when we also encourage you to have the right supplements to help you get and stay in ketosis. Because when you have the right tools the keto diet becomes easier.
Perhaps you've struggled to get into ketosis consistently on your low carb keto diet, or you've hit a plateau that doesn't seem to budge, consider using Perfect KETO's bundle to assist you. It's a great way to see the benefits sooner rather than later.
You'll learn how to elevate your ketones naturally enter into ketosis more quickly. Being at a deeper level of ketosis will help reduce your appetite, carb cravings, and give you lasting energy. These are the things you want to see happen as they make this diet sustainable and it's why we recommend them.
Make sure you also pick up your free Start-Up Guide to the Ketosis Diet.
Wondering which foods you should avoid when doing Keto? This Keto Food Guide will assist you in doing the Keto Diet correctly.
Perfect Keto has offered our readers a 15% off discount on their products. Simply use this link for all qualifying products and the code FITTOSERVE at checkout.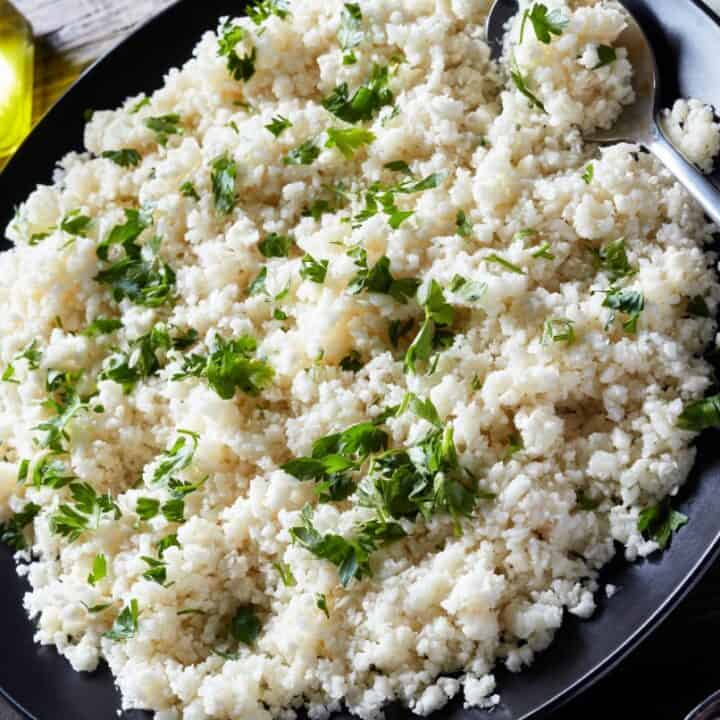 Keto Herb Cauliflower "Rice"
If you're missing rice while doing a keto diet, this herb cauliflower rice is the perfect option. Stop craving rice and learn how to make your own cauliflower rice.
Ingredients
1 head of cauliflower
½ cup chopped cilantro
½ cup chopped parsley
5-garlic cloves
Juice of 1 lime
Salt and pepper to taste
2 tablespoons of coconut oil for sautéing
Instructions
Finely dice the garlic cloves and herbs. (set the herbs aside)
Remove the core steam of the cauliflower and break into smaller chunks.
In a food processor or box grater. Process or grate the cauliflower until it's the size of rice.
Then heat a couple of tablespoons of coconut oil in a large sauté pan.
Cook the garlic cloves until very lightly brown, add the riced cauliflower and stir until coated with the oil.
Next, place a lid on the pan and cook for 5-10 minutes until tender.
Then stir in the herbs and cook for another 3 to 5minutes.
Lastly, add salt and pepper to taste and toss the juice of the lime.
Store leftovers in the fridge. Enjoy hot or cold!
Nutrition Information:
Serving Size:

1
Amount Per Serving:
Calories:

59
Total Fat:

4.6g
Saturated Fat:

3.9g
Cholesterol:

0mg
Sodium:

18mg
Carbohydrates:

4.5g
Net Carbohydrates:

3.1g
Fiber:

1.4g
Sugar:

1.3g
Protein:

1.3g
SaveSave
SaveSave
SaveSave
SaveSave
SaveSave