Red velvet goes keto! That's right you can enjoy red velvet keto cookies and remain keto compliant with these delicious low-carb cookies.
As a fan of red velvet, I have a few keto-friendly recipes like my keto red velvet brownies, my keto red velvet ice cream cake but this was the first time I attempted to make keto-friendly red velvet cookies. And boy is this girl happy she did since they were an instant hit with the family.
These soft-baked cookies have everything you love about red velvet in the convenience of a cookie. Giving you the flavor profile you crave in a portion-controlled serving. Serve these as keto Valentine's Day treats, Christmas, or anytime you are craving red velvet!
You might want to also check out my complete collection of Keto Cookies where you are sure to find other crave-worthy treats.
And since these cookies are made with coconut flour, be sure to check out our entire collection of keto coconut flour recipes for more delicious options!
How To Make Keto Red Velvet Cookies
Disclosure: Some of the links below are affiliate links, meaning at no additional cost to you, I will earn a commission if you click through and make a purchase.
No one can argue with the fact that red velvet recipes are festive and it's why I am happy to share this recipe for you to enjoy any time of the year but especially during Christmas and Valentine's Day. These cheery cookies are sure to make those holidays extra special.
It's key that all your ingredients are allowed to come to room temperature. This allows for better blending and ensures the best flavor.
The quality of ingredients you use is also important which is why I have taken the time to list and link the ones I used in this recipe below.
Red Velvet Keto Cookies Ingredients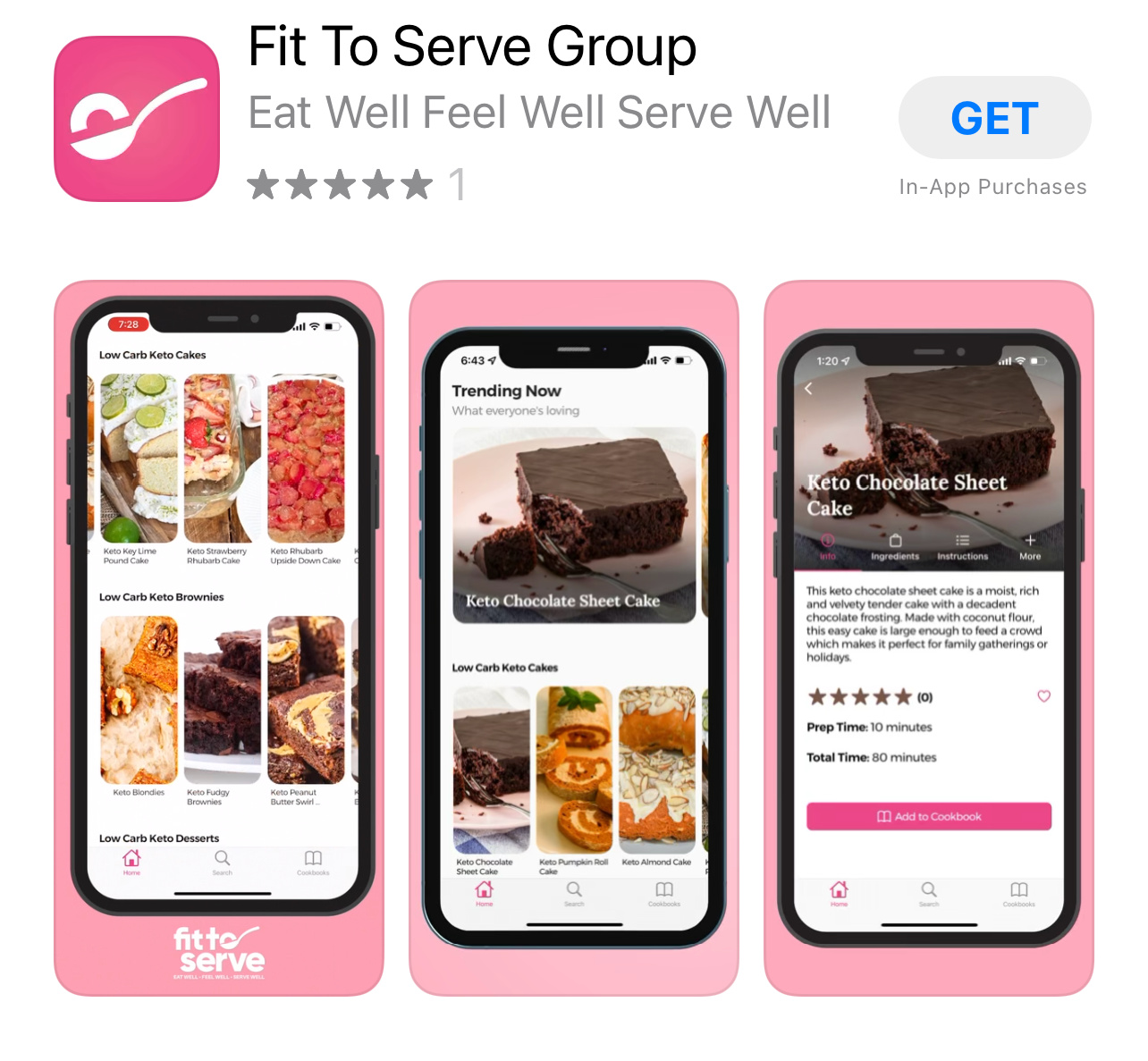 Note that the full printable recipe card is at the bottom of this page. The following are all the ingredients you'll need to make these keto cookies.
Unsalted butter, room temperature
Full-fat cream cheese, room temperature
Heavy whipping cream
Eggs
White vinegar
Baking powder
Salt
Vanilla extract
Confectioner's sugar substitute, for the icing
Sugar Substitute Options
When it comes to choosing which sugar substitute to use for these keto red velvet cookies, I have several options for you.
Lakanto Monk Fruit is hands down my favorite. Because the texture and flavor are what I have found to be the closest to real sugar and since there is barely any aftertaste.
Having said that, I'm also partial to the brand Swerve which is an erythritol blend. Similar to Lakanto it uses sugar alcohols and has a 0 % impact on blood sugar.
If you are wondering why I have not mentioned any stevia-based sweeteners, it's because I do not feel it pairs well with chocolate recipes. I find that it accentuates the bitterness in stevia and it's why I do not recommend it in this recipe.
Chocolate Options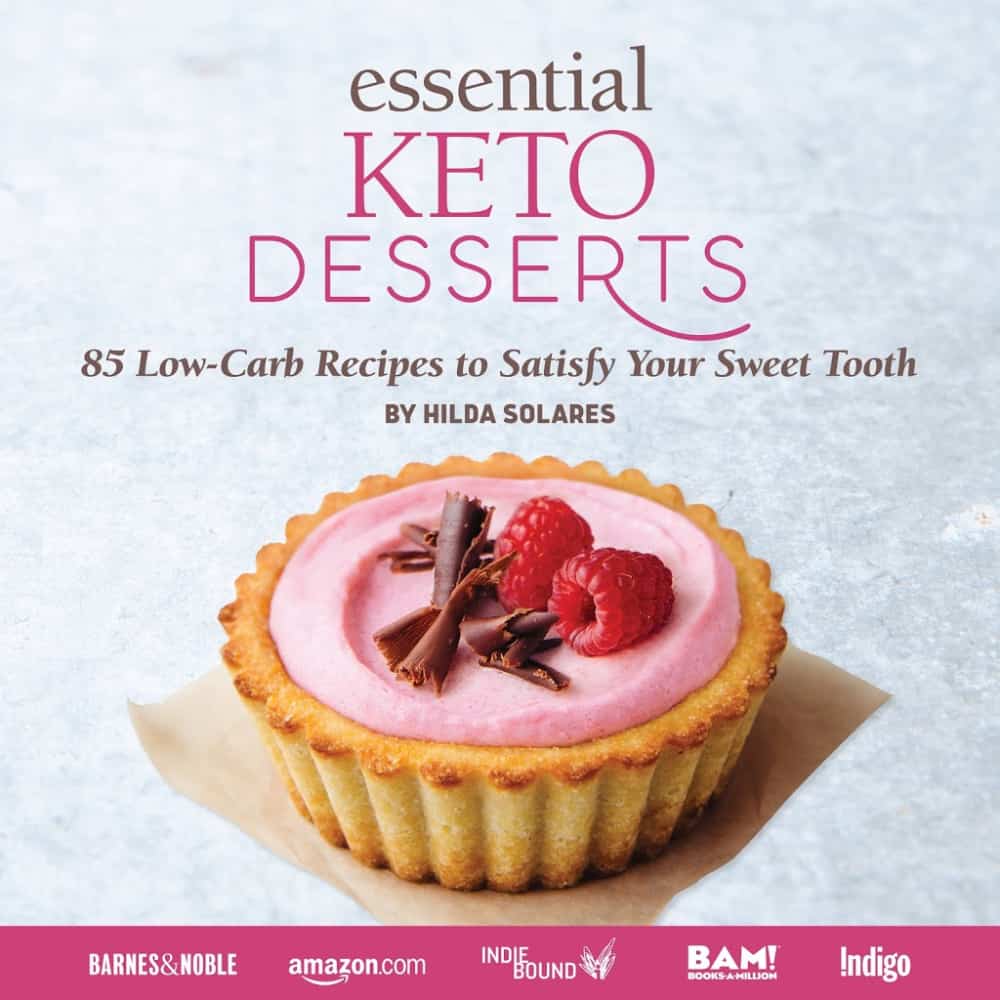 I opted for a combination of baking chocolate and cocoa powder. The recipe does not call for a large amount of chocolate but the use of both works well in achieving the red velvet flavor profile.
As for brands, I went for Hershey's cocoa powder and Baker's Baking chocolate because of their consistent results.
History Of Red Velvet Recipes
Red velvet recipes have been enjoyed since the 1800s. The name velvet referred to the smooth texture of the cocoa powder provided in the recipe. The use of cocoa powder was a way to soften the flour and help produce a finer textured cake.
During World War II the shortage of food made baking items became very rare to acquire. Finding basic ingredients where nearly impossible to find. This meant that cocoa powder was not something you could just pick up at your local grocery store.
So bakers became very creative and instead of using cocoa powder they added beet juice to mimic the color of chocolate and to keep their baked goods moist.
This explains why red velvet desserts do not have a strong chocolate taste and the back story to the red color that makes them stand out.
The Tanginess Factor
Most recipes for red velvet include buttermilk. The tanginess of buttermilk is a key component in getting the flavor of red velvet correctly. In order to achieve this in these red velvet keto cookies, I used both a little vinegar and cream of tartar.
This combination worked perfectly and gave these cookies the classic red velvet flavor I was going for. Trust me it works. So don't skip the vinegar and cream of tartar addition because it sounds strange. It's a vital step in getting the flavor of red velvet perfect.
Tag Us
I sure hope you give my recipe for keto red velvet cookies a try and if you do please make sure you remember to tag us on Instagram and Facebook. It's what keeps this girl encouraged to keep sharing and perfecting her recipes for you.
Grab Our Books!
In case you don't know we have authored two books for you, Essential Keto Bread and Essential Keto Desserts both inspired by your requests over the years. It's my prayer these keto cookbooks will help make keto a delicious breeze for you.
Join Our Jesus And Keto Movement
If there is one thing I particularly proud of sharing it's how we combined our Christian faith with the keto diet.
In case you don't know, Randy and I came to the keto diet looking at it from a Christian perspective. As believers, we live our entire lives supported by God's grace.
So when the Holy Spirit led us to combine our Christian faith and the keto diet, we did so in hopes of finding lasting transformation.
To say we needed God's intervention is putting it mildly. When we followed the Holy Spirit's prompting to we got on the path to real transformation.
Knowing firsthand the benefits of this decision we have created a closed Christian group that is using the keto diet to transform their lives. I love how supportive and encouraging this group of believers is. It's exciting to see how people are transforming their lives by combining this lifestyle with the Christian faith.
The testimonies coming out of our Fittoservegroup are what motivates us to continue to share what we've learned.
We invite you to join our Private Facebook Group and see if it's not the key you have been missing.
Note that once you click the link you will be prompted to answer a few questions that ensure that you understand what this group stands for.
Favorite Hack To Stay On Track!
Arming yourself with keto recipes is certainly key in doing this diet long enough to see the many benefits. But even with the best low-carb ketogenic recipes sometimes additional help is needed.
This is when we also encourage you to have the right supplements to help you get and stay in ketosis. Because when you have the right tools the keto diet becomes easier.
Perhaps you've struggled to get into ketosis consistently on your low-carb keto diet, or you've hit a plateau that doesn't seem to budge, consider using Perfect KETO's bundle to assist you. It's a great way to see the benefits sooner rather than later.
You'll learn how to elevate your ketones naturally enter into ketosis more quickly. Being at a deeper level of ketosis will help reduce your appetite, carb cravings, and give you lasting energy. These are the things you want to see happen as they make this diet sustainable and it's why we recommend them.
Perfect Keto has offered our readers a 15% discount on their products. Simply use this link for all qualifying products and the code FITTOSERVE at checkout.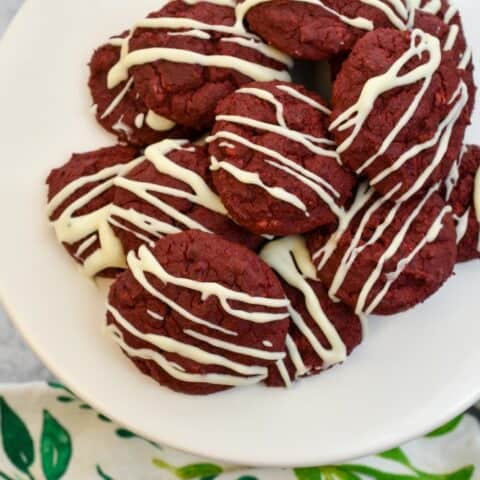 Red Velvet Keto Cookies
Additional Time:
5 minutes
This rich and decadent recipe for red velvet keto cookies is sure to become a holiday favorite. The addition of cream cheese makes them a soft-batch cookie and their bright red color makes them a festive choice.
Ingredients
1 tsp of vanilla extract
2 teaspoons of baking powder
1/4 teaspoon sea salt
½ cup unsalted butter softened
8 ounces of full fat cream cheese softened
1 teaspoon white vinegar
4 eggs
3-5 teaspoons of red food coloring
1/4 teaspoon of cream of tartar
Cream Cheese Icing
¼ cup of heavy whipping cream
1 tablespoon of cream cheese softened
1/2 teaspoon of vanilla extract
Pinch of sea salt
Instructions
Red Velvet Keto Cookie Dough
Pre-heat oven to 350 degrees
Melt the baking chocolate in a double boiler or in a microwave (20 seconds) then set aside
Using an electric mixer on high combine the cream cheese, butter, sugar substitute, vanilla extract, red food coloring, and white vinegar.
Once fully combined add the 4 eggs one at a time, making sure that the batter is fully incorporated.
To the cookie dough add the melted chocolate and beat dough until it's perfectly mixed.
Next stir in the coconut flour, cocoa powder, baking powder, cream of tartar, salt and mix well.
Allow the dough to chill in the refrigerator for 30 minutes.
Cream Cheese Icing
In a small bowl using an electric mixer, beat the softened cream cheese with the powdered sugar substitute and salt.
Next, add vanilla extract and heavy cream and mix until well combined and smooth.
Baking Instructions
Add the cookie dough using a small cookie scoop onto a parchment-lined cookie sheet.
Flatten the cookies slightly.
Bake cookies for 15-20 minutes (Do not over-bake)
Allow cookies to fully cool about 20 minutes on a cookie rack.
Using a fork drizzle the tops of the cookies with the cream cheese icing
Allow the icing to set about 5 minutes.
Store leftovers in the refrigerator for up to 5 days or freeze for up to 3 weeks.
Recommended Products
As an Amazon Associate and member of other affiliate programs, I earn from qualifying purchases.
Nutrition Information:
Yield:

16
Serving Size:

1
Amount Per Serving:
Calories:

180
Total Fat:

17.1g
Saturated Fat:

10.7g
Cholesterol:

81mg
Sodium:

127mg
Carbohydrates:

6.0g
Net Carbohydrates:

4.9g
Fiber:

1.1g
Sugar:

3.9g
Protein:

3.5g