Perfect Little Low Carb Toasted Coconut Brownie Bites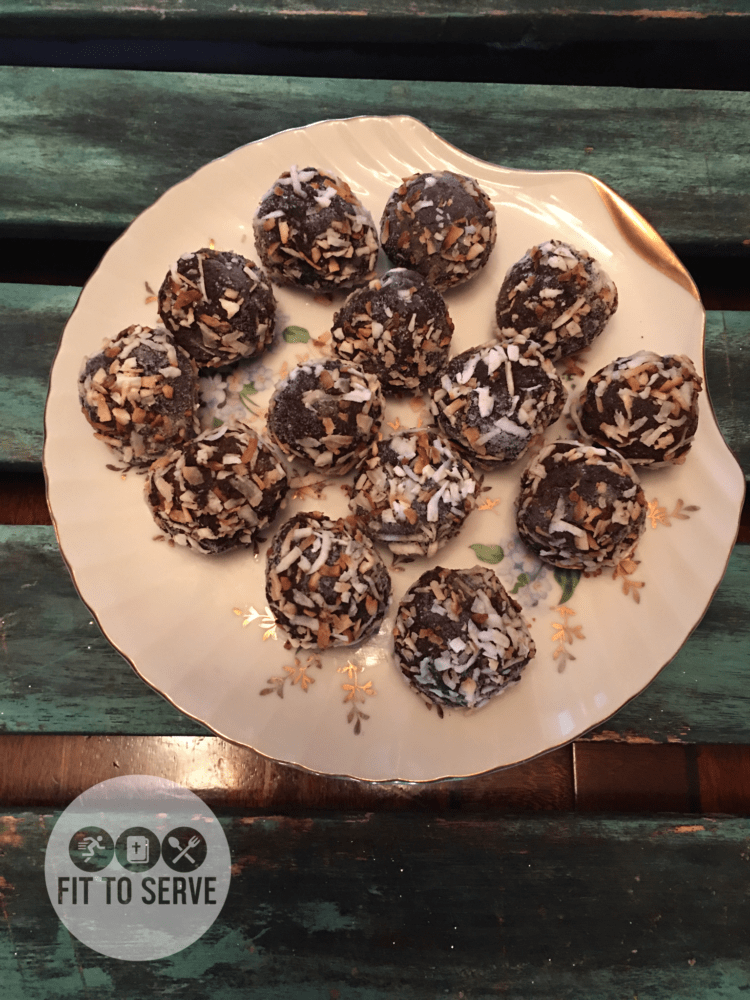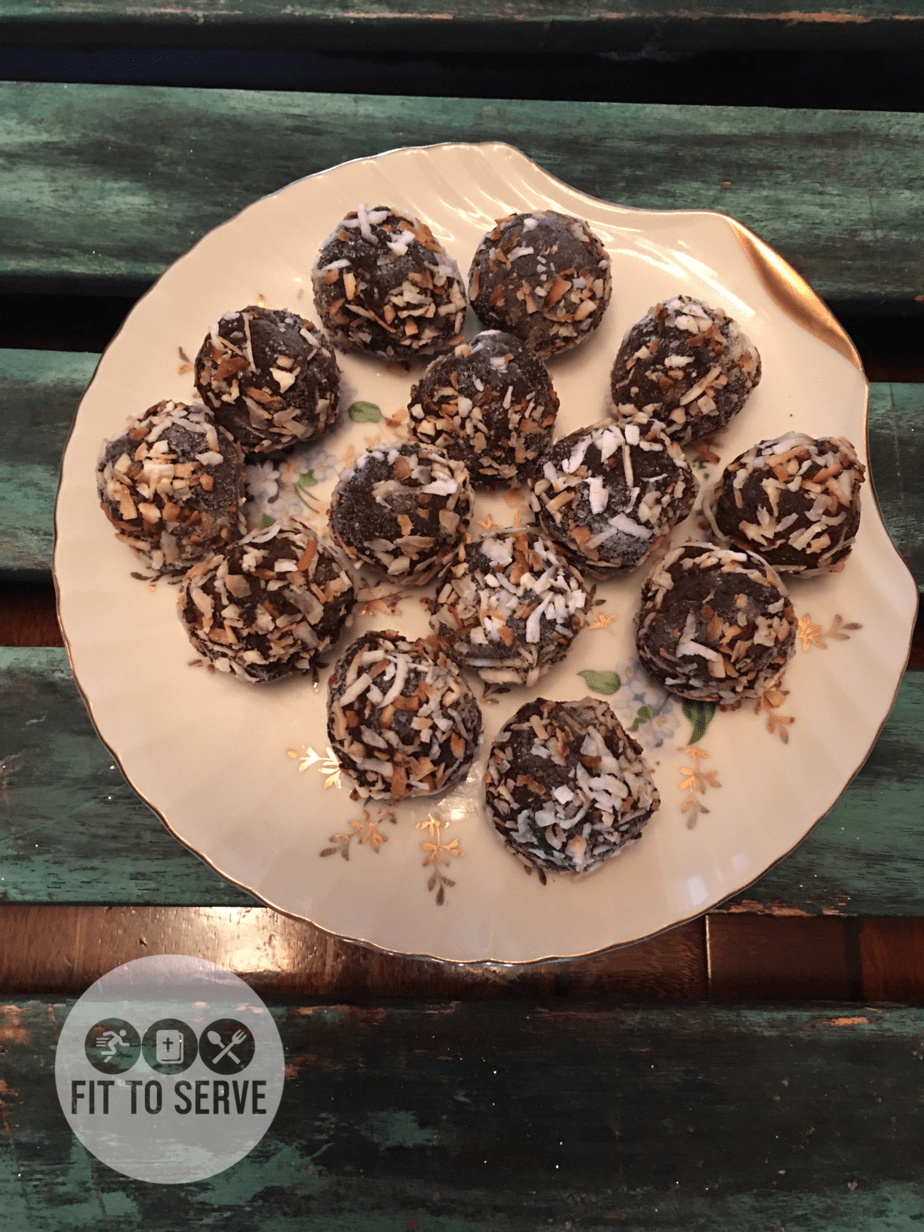 Can you agree that sometimes all you want is a little special low carb keto-friendly treat after a meal? That's what this low carb brownie bite recipe accomplished. So if what you want is a small treat you have come to the right place.
I must admit that my sweet tooth used to get me into trouble. Franky, there was a time in my life that I would have preferred a slice of cake to any meal.
Which is why creating low carb keto-friendly treats like this low carb brownie bite, is kind of a mandatory thing for me. If I want to do the lifestyle consistently, portion control needs to be a priority.
After Dinner Sweets
Years ago I got into a habit of wanting something sweet after each meal. Although this little routine seemed innocent enough, it can spell disaster.
Do you know that even too many low carb desserts can hinder your health goals on a low carb plan? It's for this reason that this little low carb brownie bites.
It's a delightful treat and the perfect ending to a meal without going overboard. My low carb toasted coconut brownie bites can be just enough dessert to quench a craving and stay within your daily macros.
If you enjoyed my low carb brownie bite recipe, please make sure you remember to share it with others.
Ketosis Hack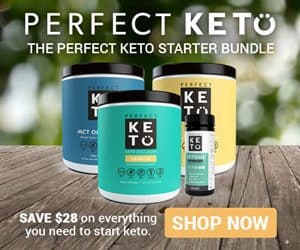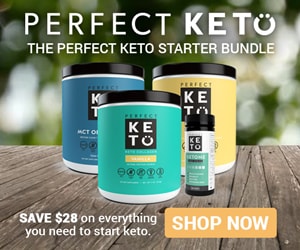 Perhaps, you've struggled to get into ketosis consistently on your low carb keto diet, or you've hit a plateau that doesn't seem to budge, consider using Perfect KETO's exogenous ketones.
Use this link and get a 15% off discount when you place your order for any of Perfect Keto's products. The discount will be added automatically at checkout.
By using exogenous ketones you will naturally elevate your ketones allowing you to enter into ketosis more quickly.
Being in a deeper level of ketosis will help reduce your appetite, carb cravings, and give you lasting energy. It's been our experience that the use of exogenous ketones helps make the low carb keto lifestyle a viable sustainable option.
Honestly, it's like having willpower in a cup. Learn more about the science behind both exogenous and endogenous ketones and have your questions answered from a doctor's perspective.
Make sure you also pick up your free and complete guide to understanding ketosis. Then begin the ketosis diet easily with this Start-Up Guide to the Ketosis Diet.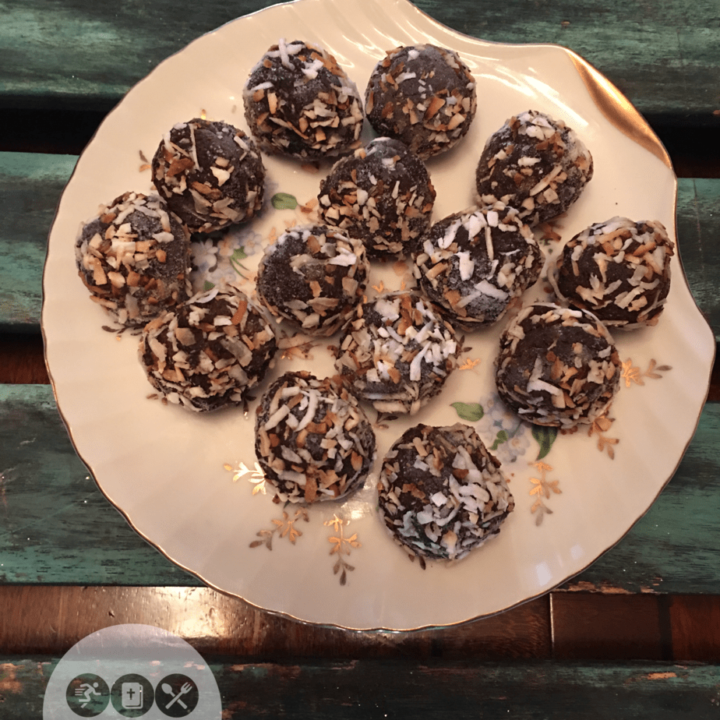 Keto Toasted Coconut Brownie Bites
Keto Toasted Coconut Brownie Bites are the perfect little low carb treat after a meal dessert or snack.
Ingredients
1 cup of unsalted butter , softened
2 eggs , room temperature 
4 ounces cream cheese , room temperature
2 teaspoons of vanilla
2 teaspoons of baking powder
½ teaspoon of salt
Instructions
Pre-heat oven to 350 degrees
Toast on a skillet the 1 ½ cups of unsweetened coconut flakes until very lightly toasted. Set aside to use as a coating for the brownie bites before placing them in the oven.
In a large bowl usin an electric mixer beat the softened butter, cream cheese, vanilla and sugar substitute until light and fluffy.
Next add the eggs beating after each addition.
To this mix add the flours, baking powder, salt, and unsweetened cocoa powder. Combine well.
Place the batter in the fridge for 30 minutes to chill, and make it easier to form 1 inch balls.
Once the batter has been chilled, roll the dough into 1 inch balls.
Toss the low carb brownie balls into the toasted coconut and place on parchment lined cookie sheet.
Bake for 15 minutes.
Allow to cool before serving.
Nutrition Information:
Yield:

42
Serving Size:

1
Amount Per Serving:
Calories:

100
Total Fat:

8.8g
Saturated Fat:

5.2g
Cholesterol:

25mg
Sodium:

55mg
Carbohydrates:

3.2g
Net Carbohydrates:

1.3g
Fiber:

1.9g
Sugar:

.7g
Protein:

1.8g
SaveSave
SaveSave
SaveSave
SaveSave
SaveSave