This recipe for keto chocolate chip scones delivers all the taste of traditional scones minus all the high carbs.
Have you been looking for an easy way to enjoy scones on a low carb keto diet? Well, you've come to the right place because my recipe for keto chocolate chip scones not only allows you to safely enjoy the tradition of tea and scones but to do so easily.
High tea anyone? Perhaps ceremonious tea is not your thing, but the scones that accompany this tradition would make a believer out of anyone. Unfortunately, even though I love a good cup of tea and this girl does, the high carb count in traditional scones would ruin the afternoon tea experience for me.
Thankfully, you can have your cup of tea and with one of my keto chocolate chip scones and not be derailed. Although most scones are not overly sweet, the regular flours used in them can cause your insulin levels to spike through the roof.
Keeping your insulin levels on point is not only something diabetics should monitor but anyone who is trying to lose or maintain their weight would benefit.
As a fan of scones doing a keto diet you may also want to check out my entire collection of keto scones where you are sure to find a recipe that can satisfy a craving without kicking you out of ketosis.
Keto Chocolate Scones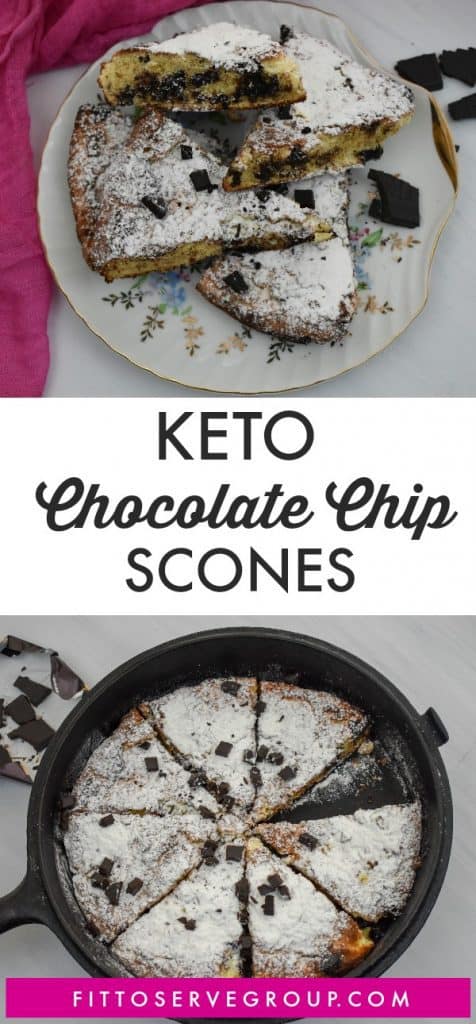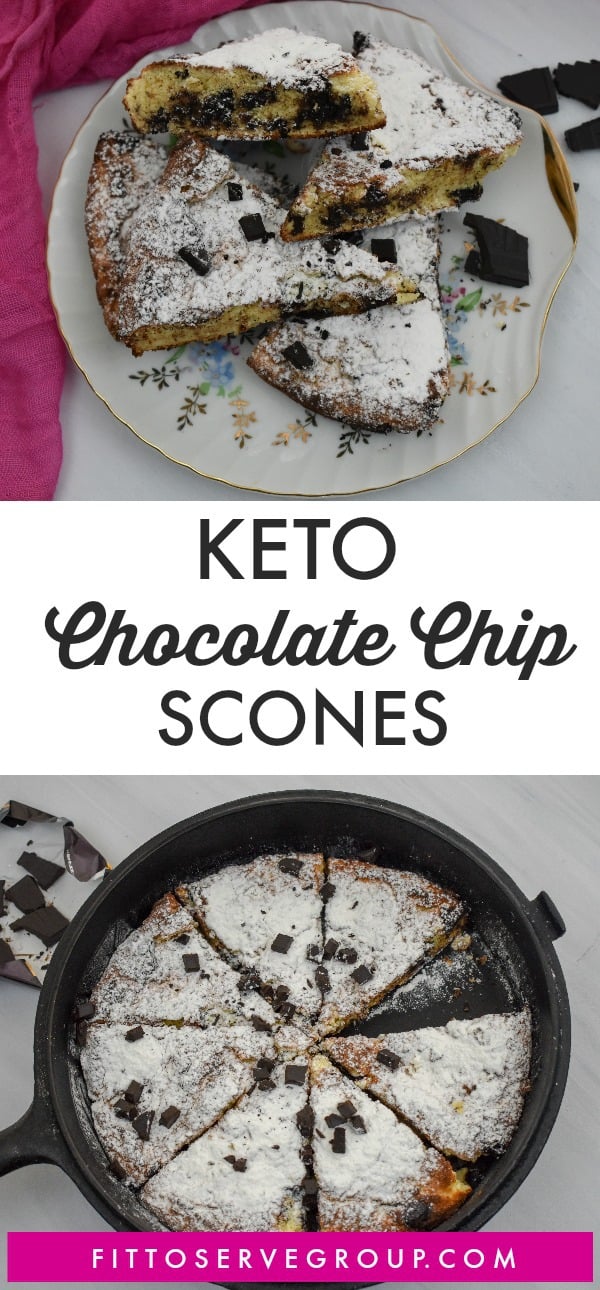 Easy Keto Scones
After I created a recipe for Keto Strawberry Scones successfully, I knew the next step would be to create a recipe for keto chocolate chip scones. And now I also have a Keto Blueberry Scones recipe for you to also enjoy.
Because in case you don't know, I have dedicated an entire low carb keto category to chocolate, So, I knew it was a recipe that for low carb chocolate chip scones was bound to happen.
My keto chocolate chip scones are a great treat since they are not only low in carbs but they are super easy to make.
Similar to my other keto scone recipe, you only need to quickly combine the ingredients, spread the batter into a cast-iron skillet and bake to be able to enjoy.
No need to spend a lot of time trying to cut the butter perfectly into the flour with fancy pastry cutters. Or worry if your dough actually looks like peas before proceeding. Am I the only one that stressing with instructions like these?
All those steps just intimidate and keep people from finding low carb options that can keep them on track. But I'm not here to impress you with a recipe that requires you to have a culinary background in order to enjoy.
No, what I want is to give you easy low carb keto recipes that you can confidently make no matter your level of expertise.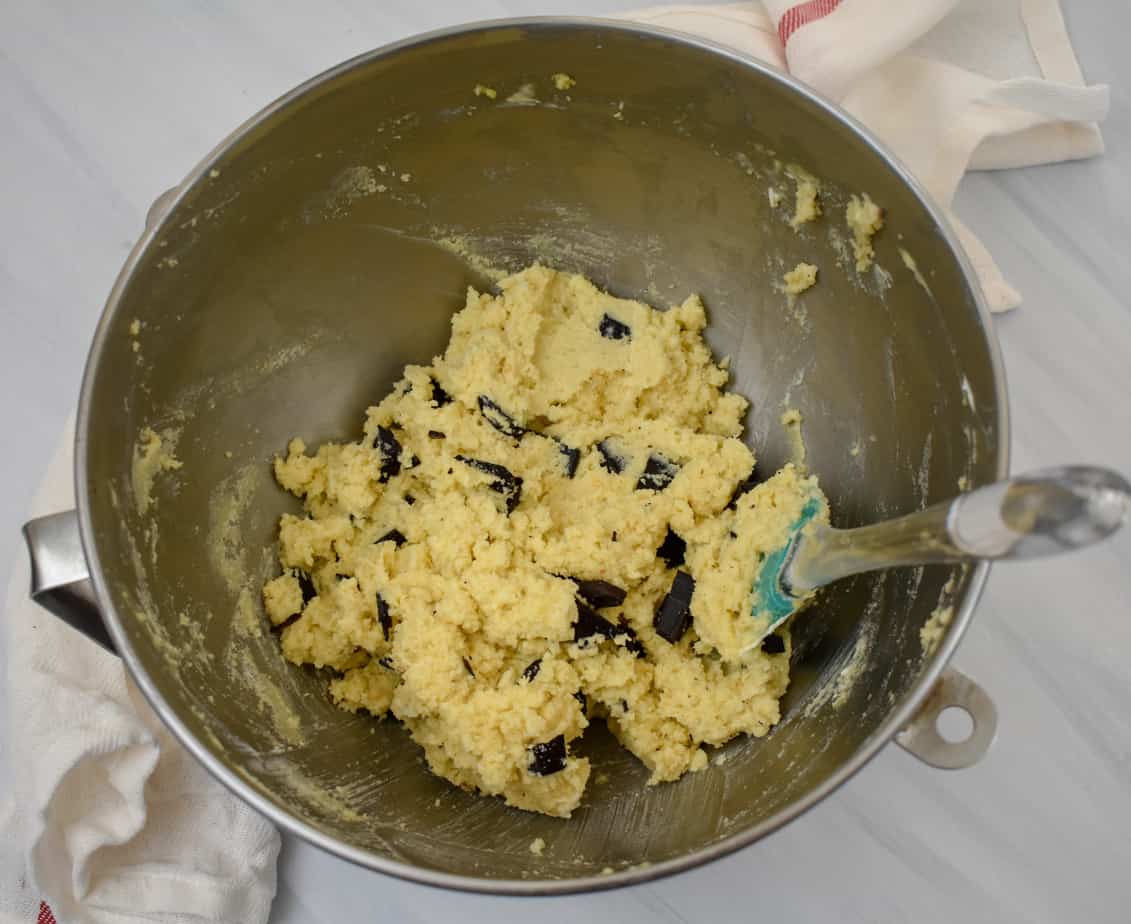 It's all about making treats that are simple enough for you to make even if you're not yet familiar with how to bake with low carb keto flours.
Personally, I think it's important to include healthy treats like these keto chocolate chip scones into your diet in order to avoid major slips.
It's a way to not feel deprived and therefore allows you to stay compliant to the keto lifestyle easily.
I hope the recipes I share with you give you the confidence to do this lifestyle successfully. Because it really is what fuels me into making them for you. Every time I hear that one of my recipes is assisting you, it reminds me that I am serving you well.
Baking Keto Scones In A Cast-Iron Skillet
Perhaps, you're wondering why I choose to make my keto scones in a cast-iron skillet. The reason why my keto chocolate chip scones and my strawberry scones are baked in a skillet is two-fold.
One the convenience of not having to form each scone individually and two, because of the great crust that cooking in a cast-iron skillet provides.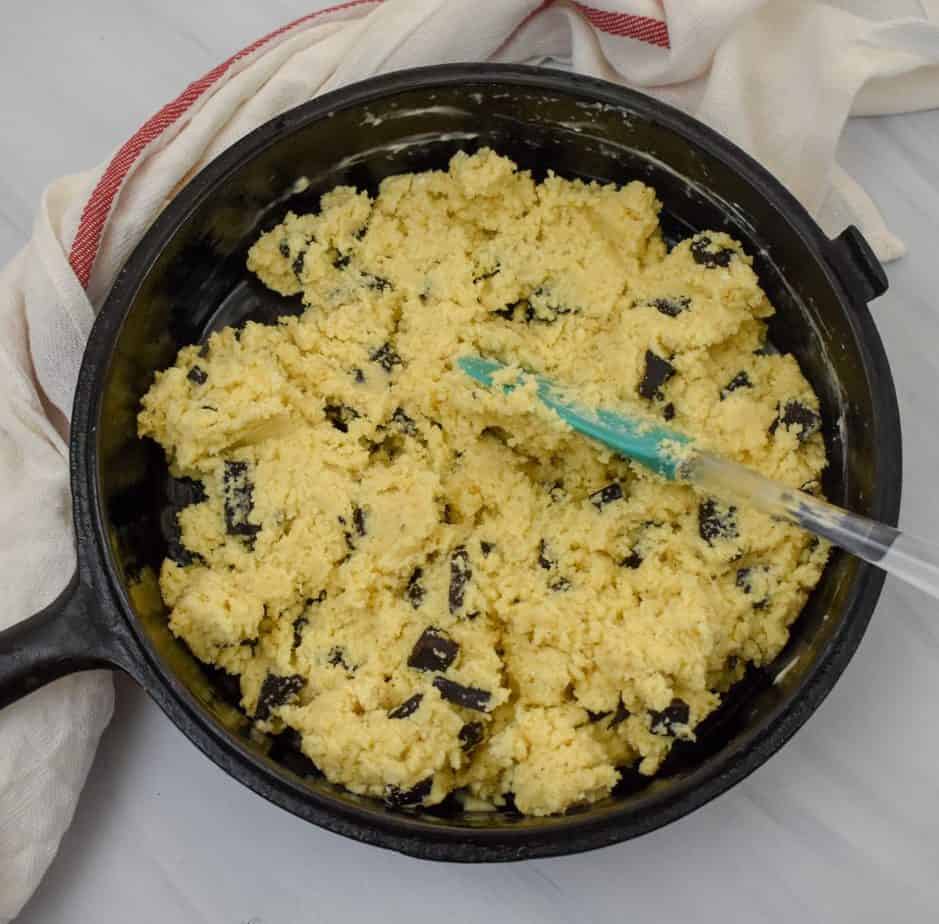 Disclosure: Some of the links below are affiliate links, meaning at no additional cost to you, I will earn a commission if you click through and make a purchase.
If you still don't own a cast iron skillet, I highly encourage you to put it at the top of your wish list of must-have kitchen items. Because it's really a fabulous way to cook and it's why you see me mention it several times in this blog.
Besides did you know you can actually raise your levels of iron by just cooking in a cast iron skillet? Imagine you can enjoy a recipe like my keto scones and boost your iron levels to boot.
I sure hope you will give this recipe for low carb chocolate chips scones a try. Once you do, make sure you remember to tag us on Instagram and Facebook with your lovely pictures. I can't tell you how much that keeps this girl encouraged to keep sharing and perfecting her recipes for you.
Is It Really Possible To Eat Fat, Lose Weight, And Gain Health?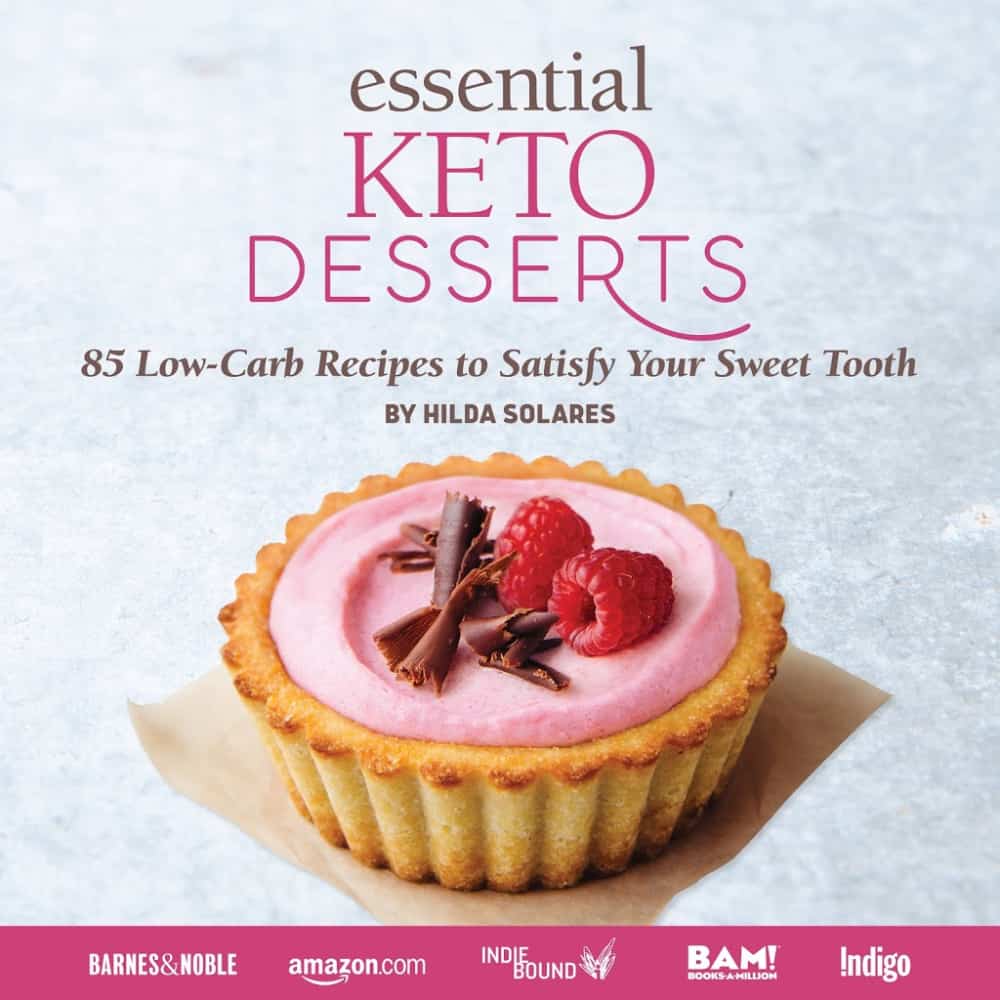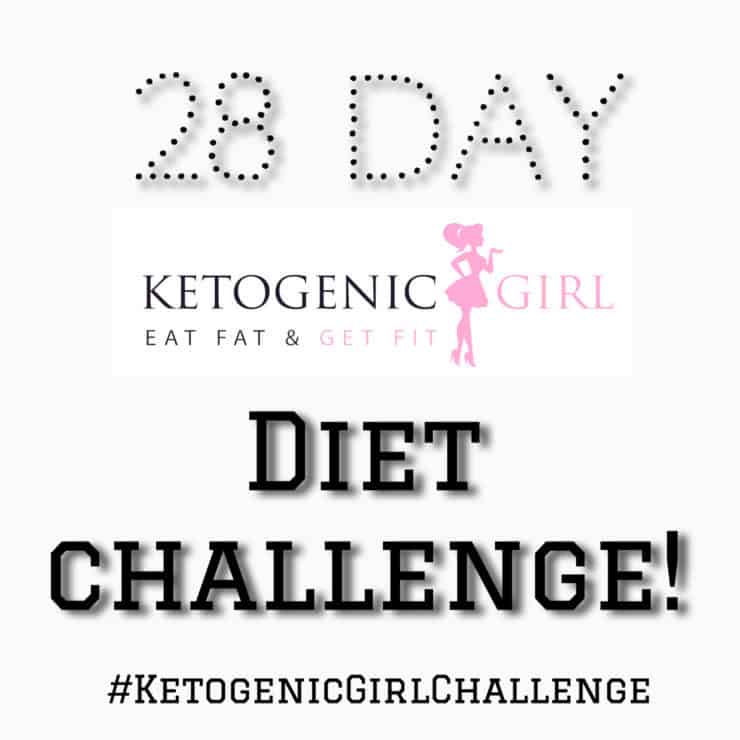 Are you looking for a way to start the keto diet correctly to ensure you are getting the results you want? Why not jumpstart your keto diet with the Ketogenic Girl's 28 Diet Challenge?
Too often I hear people who have attempted a keto diet but state that they love the food but are frustrated because the scale isn't moving as quickly as they had hoped.
But if you are not truly understanding how the keto diet works you will not see the results you are wanting. I come across this problem way too often.
It's why I decided to share this 28-day challenge with you. It may be exactly what you need to finally hit your goals.
The Ketogenic Girl's 28-day challenge is a step by step program that includes meal plans, recipes and access to coaching via a private Facebook Group. How cool is that?
Having this level of support is so valuable when trying to do a well-formulated diet.

This is why Fittoserve Group is thrilled to be able to share with you The Ketogenic Girl's 28 Day Accelerated Meal Plan. It's an all-inclusive plan to becoming fat adapted and the 28-day plan and guess what? It doesn't even require exercise.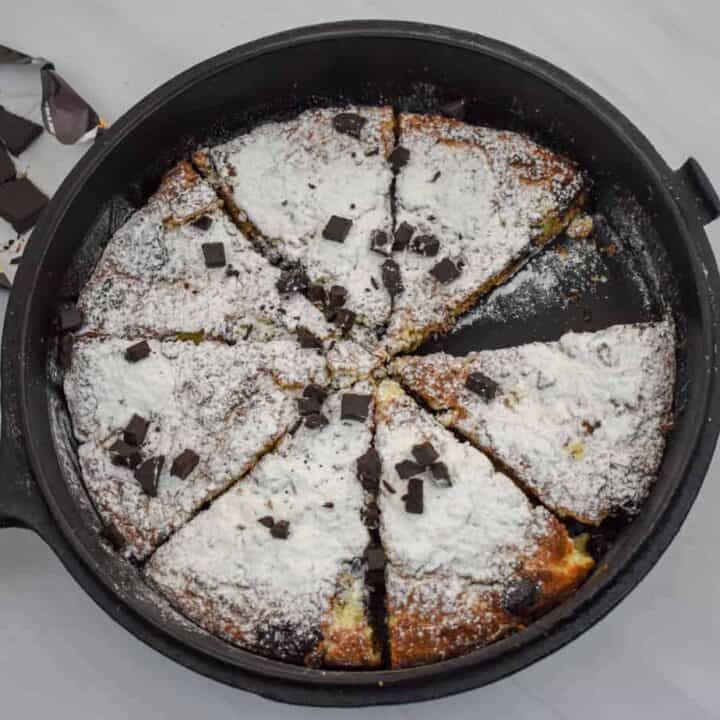 Keto Chocolate Chip Scones
An​ easy recipe for keto chocolate chip scones.
Ingredients
½ cup of coconut flour
½ cup sour cream
4 tablespoons of melted butter
3 eggs
1 ½ teaspoons of baking powder
¼ teaspoon of sea salt
Optional topping
Instructions
Pre-heat oven to 375 degrees
Melt the butter and set aside to cool.
Using an electric mixer combine the sugar substitute, melted butter and the eggs.
Once this is combined add the sour cream.
Next add all the dry ingredients and stir until fully combined.
Lastly, stir in the sugar free chocolate chips.
Pour batter (note that it will be thick) into fully greased round cake pan or cast-iron skillet.
Bake for 25-30 minutes or until an inserted toothpick comes out clean.
Optionally you can dust your keto scones with swerve confectioners sugar substitute.
Store leftovers for up to 5 days in the refrigerator or freeze for up to 3 weeks.
Recommended Products
As an Amazon Associate and member of other affiliate programs, I earn from qualifying purchases.
Nutrition Information:
Yield:

12
Serving Size:

1
Amount Per Serving:
Calories:

93
Total Fat:

8.8g
Saturated Fat:

4.2g
Cholesterol:

55mg
Sodium:

50mg
Carbohydrates:

2.5g
Net Carbohydrates:

1.4g
Fiber:

1.1g
Sugar:

0.3g
Protein:

2.6g
SaveSave
SaveSave
SaveSave
SaveSave