This simple and delicious keto Cuban tortilla (frittata) is full of flavor, and nutrition and incredibly easy to make! Frittata's are the perfect meal any time of the day but being an egg-based dish makes it very popular for breakfast and brunch.
Made with eggs, chorizo, and turnips this my easy version of a Spanish frittata. It's a Keto Cuban Tortilla and since it's low in carbs and high in fat, it makes for a delicious keto meal!
Plus, it's absolutely delicious!
If you're a fan of egg-based dishes you'll love our recipe for keto quiche it's another great keto recipe for breakfast and brunch.
Be sure to also check out our Keto Cuban Recipes for more flavorful options!
Keto Cuban Tortillla (Frittata)
Although a traditional Cuban frittata recipe normally includes potatoes, I've opted to swap the potatoes for diced turnip! Potatoes are just too high in carbs and all that starch can cause sugar spikes.
Turnips make an excellent swap for potatoes because their texture and appearance are quite similar and their flavor is pretty mild.
Growing up in a Latin household, we loved our frittatas for breakfast but we know them as Spanish tortilla or Cuban tortilla. I remember my parents making all sorts of variations of this staple. My dad didn't cook often, but anything that involved eggs was his specialty.
When dad announced that he was going to make a Cuban tortilla, it always brought cheers from us kids. My Mom is a fantastic cook, so I think the excitement we had was more about seeing him in the kitchen and the banter between my parents.
My parents would make their frittatas on the stovetop and would flip them to cook on both sides. All that meant is most of the time the frittata wasn't very pretty. However, that never stopped us from digging in.
How To Make A Keto Cuban Frittata
Note the full printable recipe card is at the bottom of the page.
Now I opt to make my low-carb Cuban tortilla in the oven to avoid having to flip it all. It's easier and tastes just as delicious, that's a win-win for me!
One of the best things about a great frittata recipe is how customizable they are. You can pack a lot of vegetables, protein, and fat in one delicious meal.
A frittata or crust-less quiche is an easy dish, that can be made low carb and keto-friendly rather effortlessly. Honestly, the sky's the limit. The only non-negotiable item is the eggs.
Although I mentioned earlier that I prefer to have this dish in the morning or early afternoon. It does however make for an easy and satisfying dinner.
You can even make this recipe in a well-greased muffin tin for an easy on-the-go breakfast option.
To make this low-carb frittata you'll start by cooking your diced turnips, onions, and peppers in an oven-safe skillet. Once the turnips are nice and tender add in your chorizo, this is where the magic starts to happen.
The fat of the chorizo will start to cook down and your turnips will soak it all up! Then it's just a matter of whisking your eggs and adding them to the skillet. You'll toss the whole thing in the oven and let it bake for about 20 to 25 minutes. It's really that easy!
What You'll Need To Make A Keto Cuban Tortilla
The following is a list of ingredients and tools you'll need to make a delicious keto Cuban tortilla.
Disclosure: Some of the links below are affiliate links, meaning at no additional cost to you, I will earn a commission if you click through and make a purchase.
Eggs

Turnip

You can find Spanish-style chorizo in Latin markets or online.

Onions

Garlic

Bell peppers
Tag Us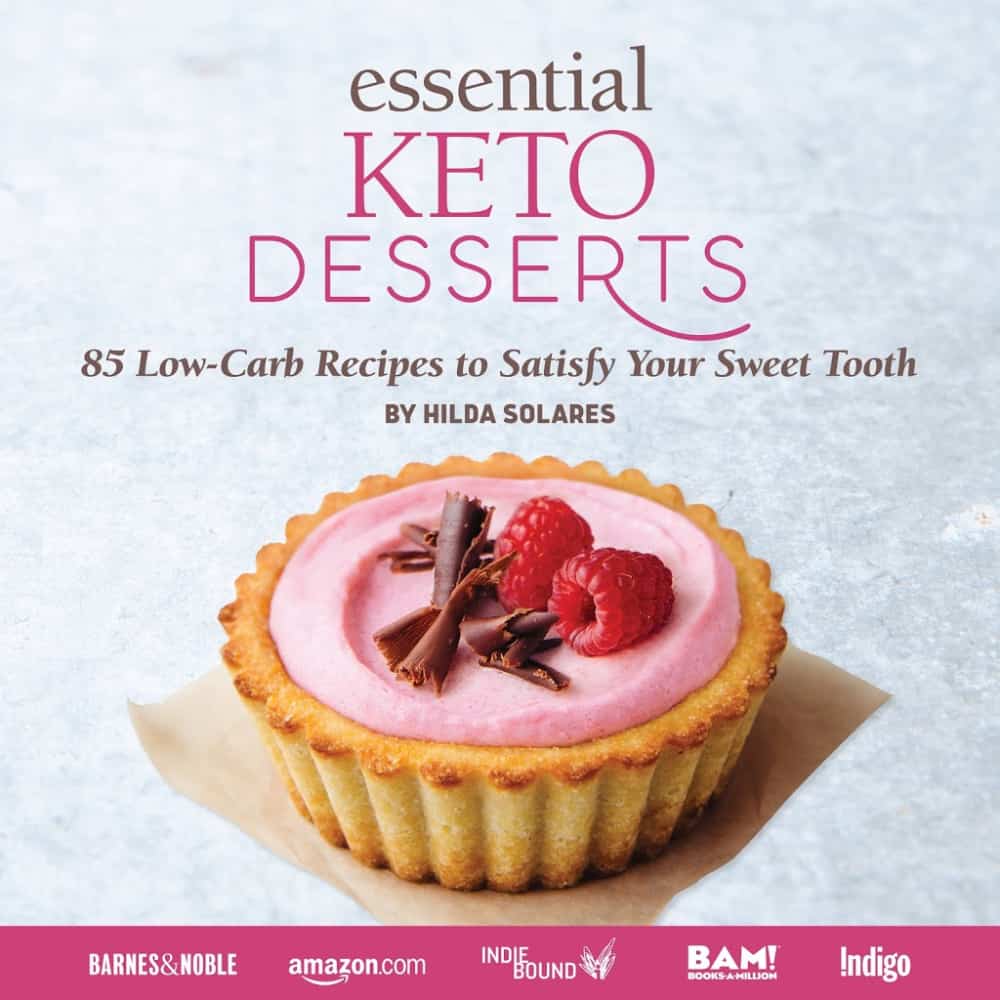 I sure hope you will give this low-carb Spanish tortilla a try. Once you do, make sure you remember to tag us on Instagram and Facebook.
Be sure you also visit our Keto Hispanic Food for more Latin recipes!
Also, check out our Amazon Store for our recommendations. You might be surprised by how many great keto options are at your disposal.
Grab Our Books!
In case you don't know we have two books for you, Essential Keto Bread and Essential Keto Desserts both inspired by your requests over the years. It's our prayer these keto cookbooks will help make keto a delicious breeze for you.
Join Our Jesus And Keto Movement
Looking for an online support system to help you stay the course on keto? As a family, we came to the keto diet looking at it from a Christian perspective.
As believers, we live our lives supported by God's grace. So when the Holy Spirit led us to combine our Christian faith and the keto diet, we did so in hopes of finding lasting transformation.
When we followed the Holy Spirit's prompting to we got on the path to real transformation. Knowing firsthand the benefits of this decision we have created a closed Christian group that is using the keto diet to transform their lives.
We invite you to join our Private Facebook Group and see if it's not the key you have been missing.
Favorite Keto Hack To Stay On Track!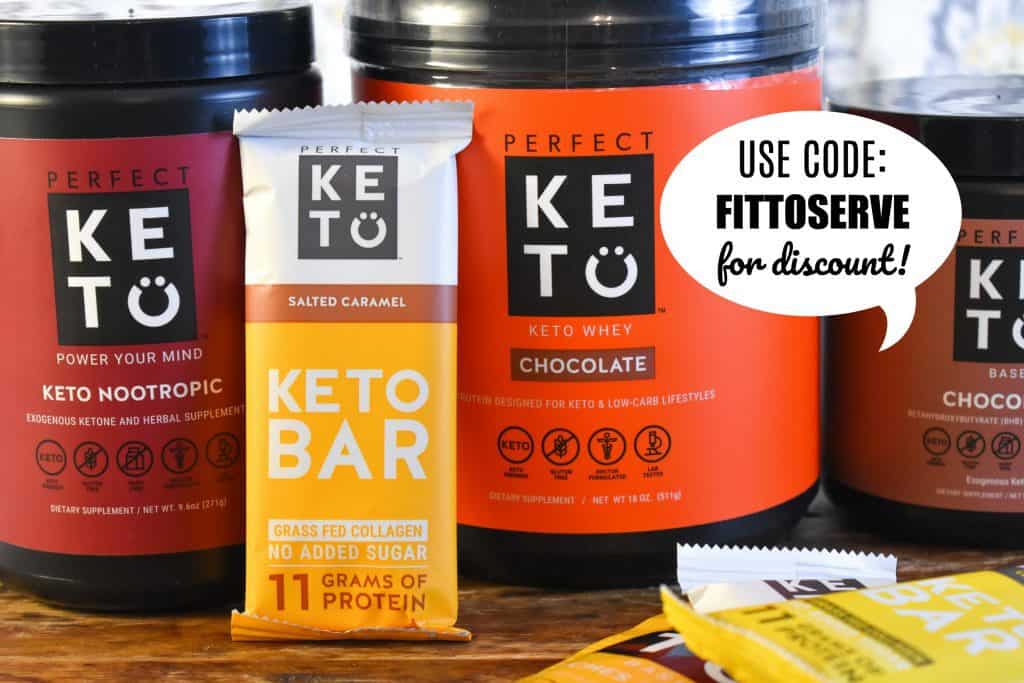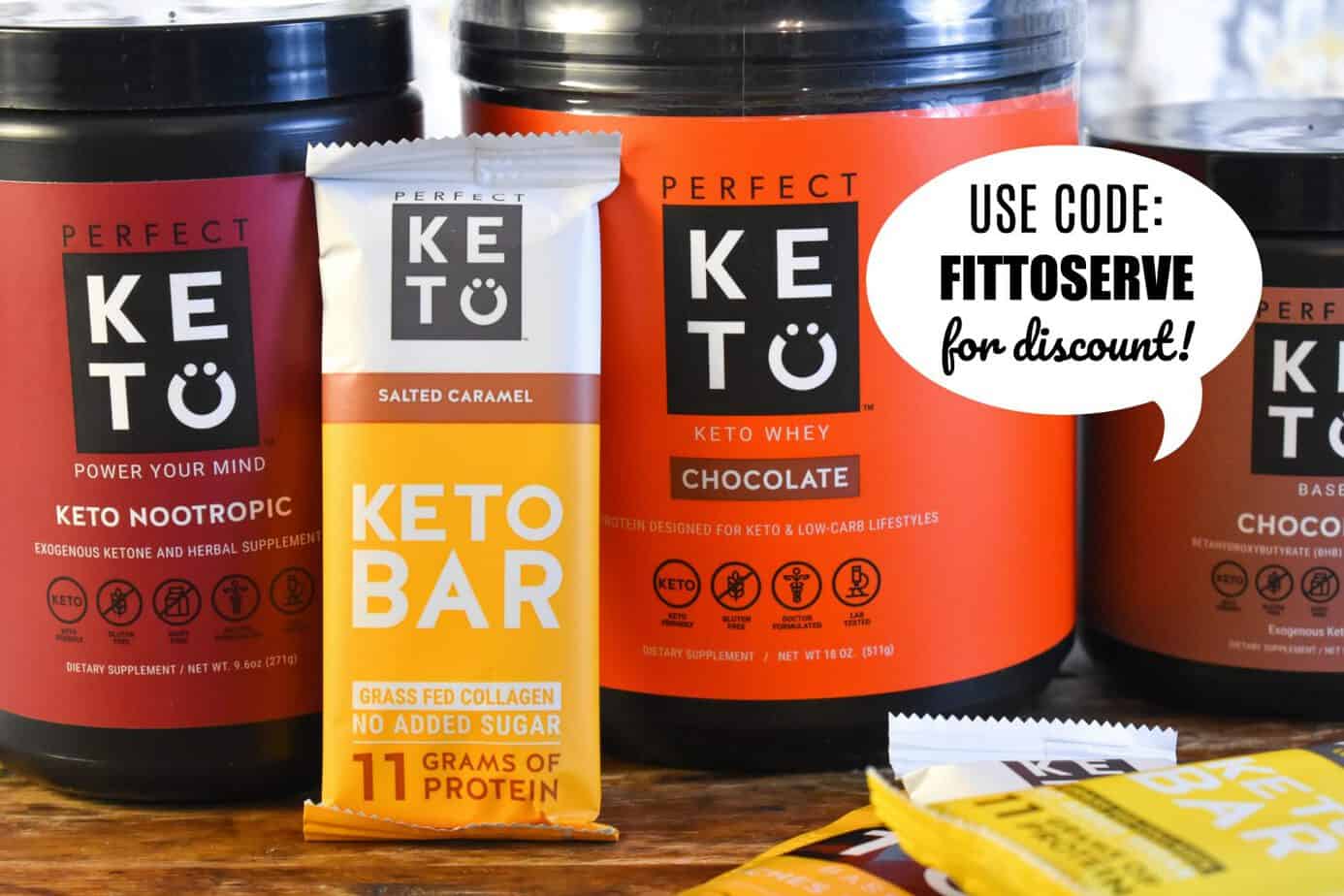 Arming yourself with keto recipes is certainly key in doing this diet long enough to see the many benefits. But even with the best low-carb ketogenic recipes sometimes additional help is needed.
This is when we also encourage you to have the right supplements to help you get and stay in ketosis. Because when you have the right tools the keto diet becomes easier.
Perhaps you've struggled to get into ketosis consistently on your low-carb keto diet, or you've hit a plateau that doesn't seem to budge, consider using Perfect KETO's bundle to assist you. It's a great way to see the benefits sooner rather than later.
You'll learn how to elevate your ketones naturally enter into ketosis more quickly. Being at a deeper level of ketosis will help reduce your appetite, carb cravings, and give you lasting energy. These are the things you want to see happen as they make this diet sustainable and it's why we recommend them.

Perfect Keto has offered our readers a 15% off discount on their products. Simply use this link for all qualifying products and the code FITTOSERVE at checkout.
Keto Cuban Tortilla (Frittata)
This simple and delicious keto Cuban Tortilla (frittata) is full of flavor, and nutrition and incredibly easy to make! It's the easiest way to make a Spanish omelet keto!
Ingredients
10 eggs
1 small yellow onion finely chopped
2 minced cloves of garlic
1 teaspoon of sea salt
¼ teaspoon of black pepper
1 large turnip diced, about 1.5 cups
Diced red and green bell peppers
Instructions
Preheat oven to 350 degrees, and grease a cast-iron skillet or other oven-proof dish.
In your skillet add the turnip, onions, garlic, and bell peppers. Cook until the turnips are tender and a fork is inserted easily.
Add the chopped chorizo and cook for a few more minutes just until the fat from the chorizo is soaked up by the turnips.
Remove from heat and set aside.
In a large bowl add in your eggs, salt, and pepper and whisk until slightly fluffy.
Pour the egg mixture into your skillet and transfer into the oven.
Bake for 20 to 25 minutes, until lightly browned and the middle is set.
Serve warm or at room temperature.
Refrigerate any leftovers for up to 5 days.
Recommended Products
As an Amazon Associate and member of other affiliate programs, I earn from qualifying purchases.
Nutrition Information:
Yield:

12
Serving Size:

1
Amount Per Serving:
Calories:

255
Total Fat:

19.5g
Saturated Fat:

7.9g
Trans Fat:

0g
Cholesterol:

185mg
Sodium:

485mg
Carbohydrates:

2.1g
Net Carbohydrates:

2.5g
Fiber:

0.5g
Sugar:

0.9g
Protein:

17.8g
SaveSave
SaveSave
SaveSave
SaveSave