Keto Frittata Made Easily!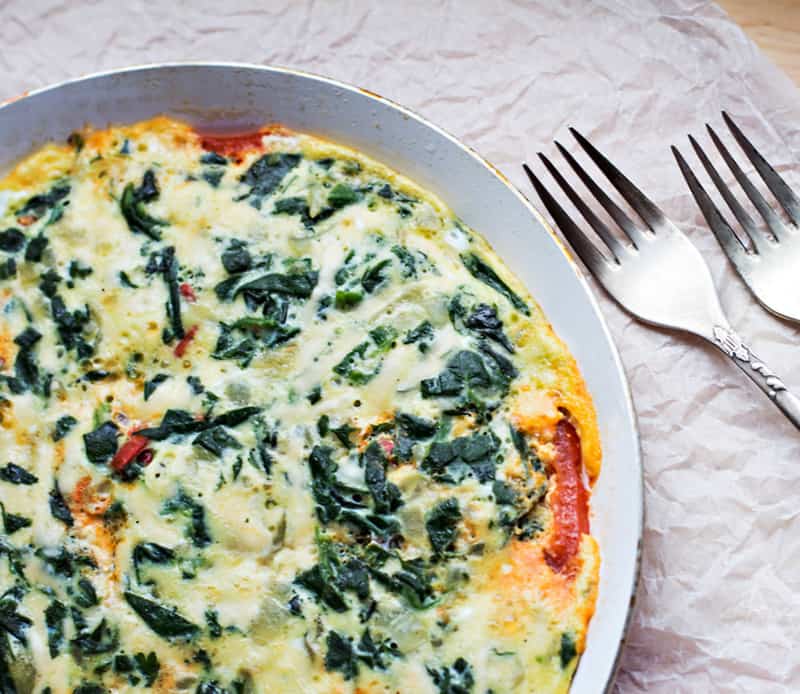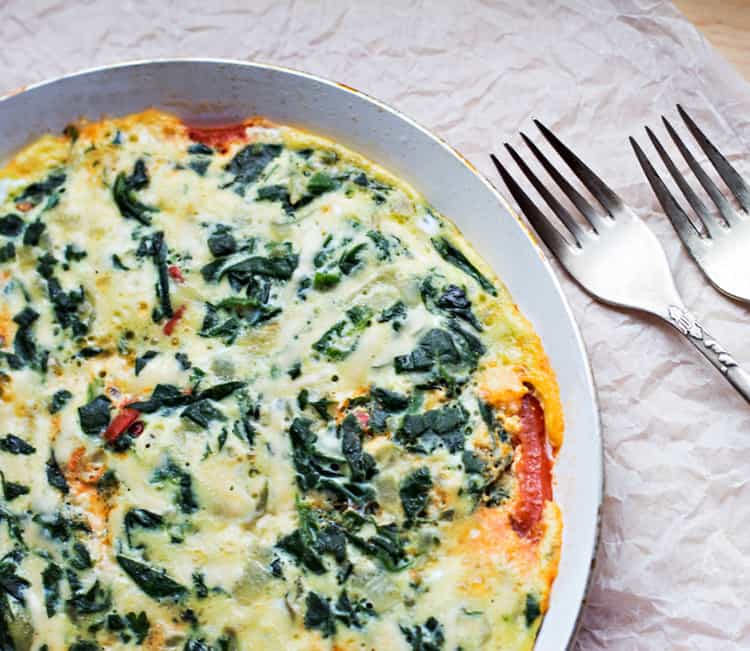 A simple and delicious recipe for a keto frittata 
Growing up my family always enjoyed a good frittata. I remember my parents making all sorts of variations of this staple. My dad didn't cook often, but anything that involved eggs was his specialty.

When dad announced that he was going to make a Spanish omelet, it always brought cheers from us kids. My Mom is a fantastic cook, so I think the excitement we had was more about seeing him in the kitchen and the banter between my parents.
Looking back mom wasn't too thrilled of dad's cooking ventures, I suspect because he inevitably always made a bit of mess. It did however, serve for some wonderful memories.
My parents would make their frittatas on the stove top and would flip them to cook both sides. All that meant is most of the time the frittata wasn't very pretty. However that never stopped us from digging in.
Easy To Customize Frittata
Mom preferred a ripe plantain frittata instead of dad's more traditional Spanish one. Ripe plantains taste a little like bananas and as child I just didn't enjoy the taste of bananas with eggs.
Today, I would gladly have my Mami's ripe plantain frittata, if it wasn't so high in carbs. Isn't it interesting how our taste buds develop as we age?
I enjoy making keto frittatas for my family and friends. Of course this means I leave out the traditional potatoes that most call for. Potatoes are just too high in carbs and all that starch causes sugar spikes that we frankly don't need.
A frittata or crust-less quiche is an easy customizable dish, that can be made low carb keto effortlessly. Honestly, the sky's the limit when creating a low carb keto frittata. The only non-negotiable item is the eggs.
I love how a frittata makes for an easy and satisfying dinner with a side salad. I personally feel that it makes the perfect brunch item, since it can be eaten hot or at room temperature.
Any leftovers are saved for breakfast the next morning. In fact, sometimes I  make a large frittata for a week's worth of breakfasts. Making a keto frittata ahead of time is convenient for busy mornings
Disclosure: Some of the links below are affiliate links, meaning at no additional cost to you, I will earn a commission if you click through and make a purchase. 
.
Products from Amazon.com
‹
›
Besides making my frittatas low in carbs, I make mine in the oven. Although it can be made on the stove top the way my parents did, it's so much easier in the oven.
Next time you need to get food to the table quickly and inexpensively, why not make a keto frittata.
Keto Frittata
Keto Frittata
---
Hilda Solares
Yields 12
A low carb frittata made easily by baking in the oven.
10 minPrep Time
50 minCook Time
1 hrTotal Time
Ingredients
1 pound ground sausage
10 eggs
1 cup of sharp cheddar cheese shredded
½ cup grated parmesan cheese
2 cups of raw spinach
1 small yellow onion finely chopped
2 minced cloves of garlic
1 teaspoon of sea salt
¼ teaspoon of black pepper
¼ teaspoon of red pepper flakes
½ teaspoon of dried basil
½ teaspoon of dried oregano
Instructions
Preheat oven to 350 degrees, and grease a cast iron skillet or other oven proof dish.
Cook ground sausage until fully cooked.
Cook the onion and garlic in the sausage drippings.
Add the spinach and cook till wilted.
Remove from heat and set aside.
Combine the eggs, cheeses, seasonings until fully incorporated.
Place the sausage, spinach, onion, and garlic, into the egg mixture.
Bake for 45-55 minutes, until lightly browned and the middle is set.
Serve warm or at room temperature.
7.8.1.2
65
https://www.fittoservegroup.com/low-carb-frittata-made-easily/
Nutrition Facts
Serving Size 1 slice
Servings Per Container 12
---
Amount Per Serving
Calories 255
Calories from Fat 175.5
% Daily Value*
Total Carbohydrate 2.1g
1%
---
*Percent Daily Values are based on a 2,000 calorie diet. Your daily values may be higher or lower depending on your calorie needs.
Enjoy in good health!
Favorite Ketosis Tip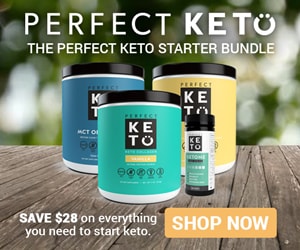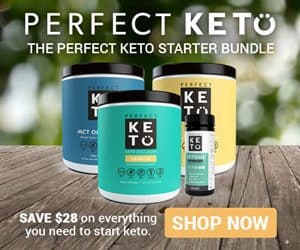 Have you struggled to get into ketosis consistently on your low carb keto diet, or you have hit a plateau that doesn't seem to budge? Consider using exogenous ketones.  Using exogenous ketones will naturally elevate your ketones allowing you to enter into ketosis in under an hour.
You will reap the benefits of being in ketosis quickly making it much easier to see the results you are hoping for. Exogenous ketones can help reduce your appetite, carb cravings making it easier to say no to food temptations.
Entering into ketosis by drinking exogenous ketones makes the low carb keto lifestyle a viable sustainable option.
We are seeing how this all natural supplement is helping so many of our Fittoserve Group Community achieve their goals.
SaveSave
SaveSave
SaveSave
SaveSave