Moist, dense, slightly sweet this keto zucchini bread is flat-out delicious and a great way to add more fiber to your keto diet.
Made with coconut flour and shredded zucchini, it's the perfect summer quick bread recipe for when zucchini is at the height of its season.
I enjoy transforming my favorite traditional recipes into healthy keto-friendly options. And this recipe for coconut flour zucchini bread doesn't disappoint.
It's sure to fool your tastebuds and will be welcomed by even those who are not doing keto.
A high-fiber zucchini bread recipe is perfect for a quick healthy breakfast, or anytime you want a snack that will keep you full until your next meal.
This keto zucchini coconut flour bread was loosely inspired by our keto "banana" bread recipe. It has a similar texture and it's also part of our keto high fiber recipes.
I have quite a number of quick bread options on the site so be sure to check out our keto bread recipes for more of the same.
Keto Zucchini Coconut Flour Bread
This low carb zucchini bread is made with coconut flour and if you leave out the walnuts, it's a tree-nut-free option.
You can even make it dairy-free by substituting the melted butter for coconut oil and the heavy cream for your choice of almond or coconut milk.
You can choose to grate the zucchini with a box grater or a food processer. Just note that the pieces will be finer if using a food processor.
I used my food processer and liked how quickly I was able to make a keto zucchini bread recipe.
Creating more coconut flour recipes became a priority for me when I learned how much more economical it is to use compared to almond flour and that it's a great nut-free option for those who have nut allergies but can consume coconut.
Can You Use Frozen Zucchini For Zucchini Bread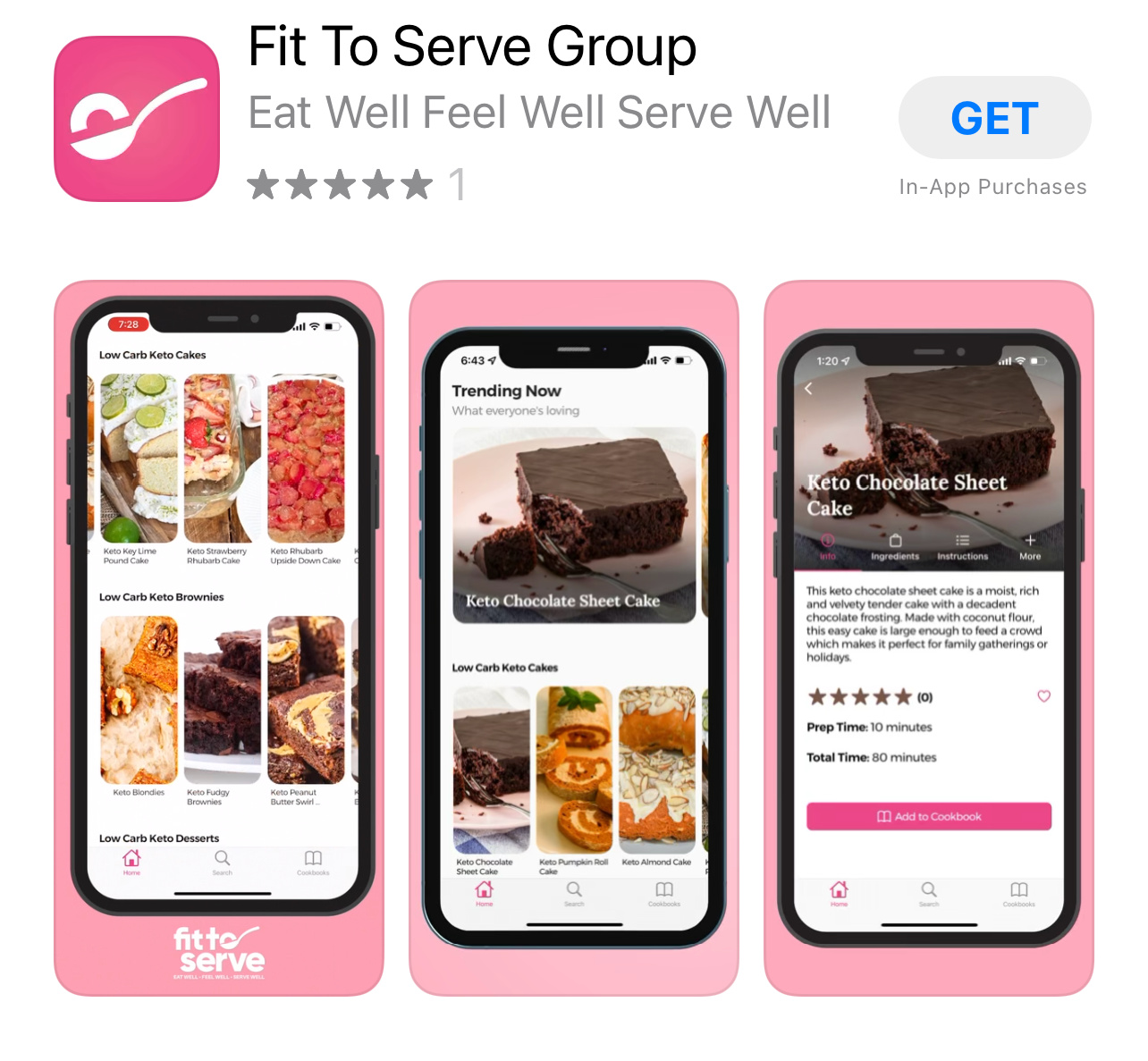 For those of you who are fortunate enough to grow your own zucchini, you know that it's one vegetable that gives a bountiful harvest.
Zucchini that has been frozen can certainly be used in zucchini bread. The key is to start by choosing younger zucchini that is more slender and no more than 2 inches in diameter. This will ensure that when grated it does not produce excess water.
I recommend that you grate your fresh zucchini and then squeeze dry as much of the liquid before adding 1 cup portions to a freezer bag.
Freezing zucchini is a great way to enjoy zucchini all year round. Then once you want to use it in the recipe, just allow the shredded zucchini to thaw.
High Fiber Zucchini Keto Bread
I am a proponent of adding more fiber to our keto diet because in my book low carb does not translate into zero carbs. Using a delicious recipe like this low carb zucchini bread is a tasty way to add more fiber to your diet.
As an added benefit grated zucchini allows this coconut flour-based bread to be moist. It's why I think it's the best keto zucchini bread recipe.
Personally, I am not a fan of zero-carb diets that advocate no dietary fiber. After all, we have plenty of studies that point to dietary fiber being essential.
With that being said, it can be a bit challenging to add more "roughage", the parts of plants that our bodies don't digest while doing a ketogenic diet.
This is because most people doing a low-carb diet are just not eating enough vegetables for fear of adding too many carbs to their diet.
My solution is to add extra fiber in the form of prebiotics a type of fiber that passes through the upper region of the gastrointestinal tract and stimulates the growth of beneficial bacteria. Thankfully, coconut flour is a form of prebiotic.
I also add soluble fiber, in the form of psyllium powder which when digested creates gel-like consistency ou our digestive tract and it's what keeps us regular and our hunger at bay by making us feel satiated longer.
Ingredients You'll Need To Make A Coconut Flour Zucchini Keto Bread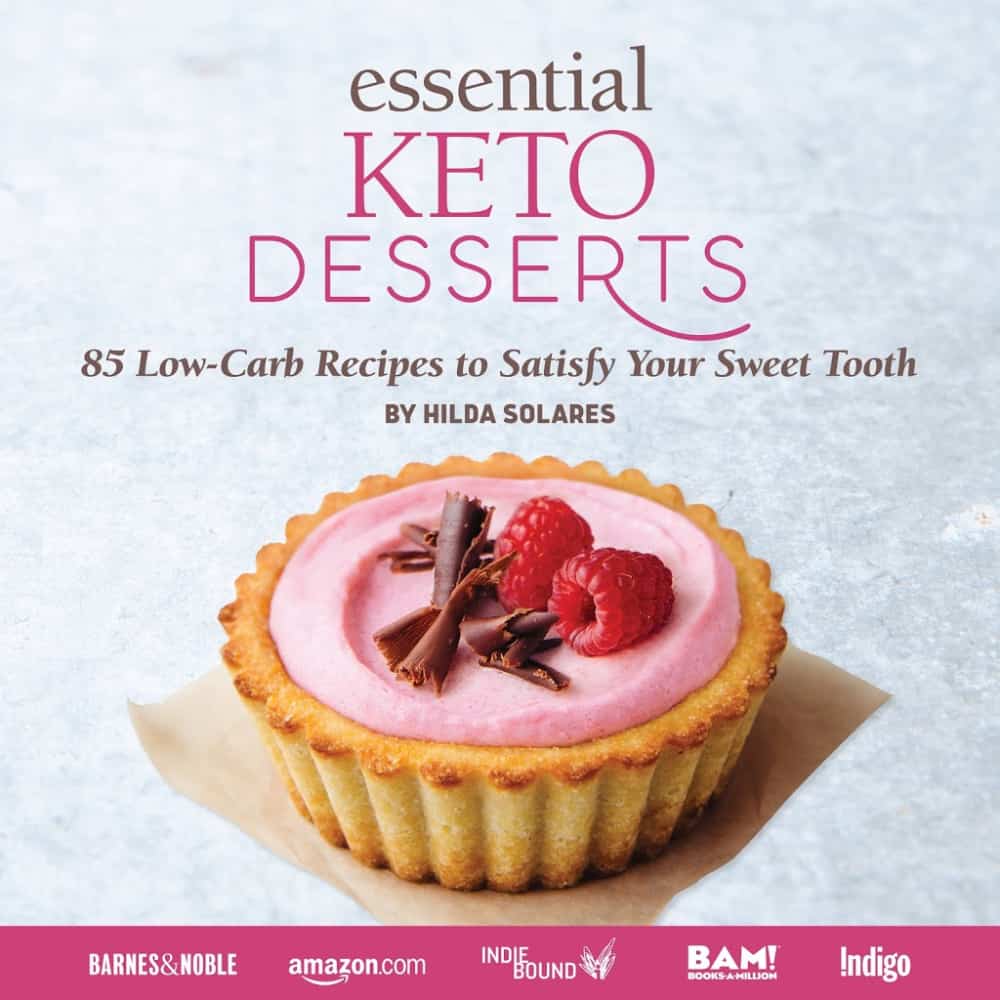 Disclosure: Some of the links below are affiliate links, meaning at no additional cost to you, I will earn a commission if you click through and make a purchase. Note that the full printable recipe card is at the bottom of the page.
Vanilla extract
Ground cinnamon
Nutmeg powder
Sea salt
Baking powder
Chopped walnuts, leave out for a nut-free option
Eggs, room temperature
Heavy cream or almond or coconut milk if making dairy-free
Grated zucchini about one medium zucchini. Measure after the liquid has been squeezed.
The Best Sugar Substitute For Low Carb Zucchini Bread
When it comes to choosing which sugar substitute to use for this sugar-free zucchini bread, I have several for you to choose from.
I am recommending you use a brown sugar substitute in this recipe. I used Lakanto's golden monkfruit
Although you can use their white granulated sweetener exclusively it will not have the same depth of flavor and the bread will be lighter.
Having said that, I'm also partial to the brand Swerve brown sugar which is an erythritol blend. Similar to Lakanto it uses sugar alcohols and has a 0 % impact on blood sugar.
Surkin gold is another delicious substitute for brown sugar and one I have also used. I find the texture of Surkin is closest to traditional brown sugar.
Tag Us
I sure hope you give this healthy zucchini bread recipe a try. Once you do, make sure you remember to tag us on Instagram and Facebook.
And don't forget to check out our entire collection of keto bread.
Also, check out our Amazon Store for our recommendations. You might be surprised by how many great keto options are at your disposal.
Grab Our Books
In case you didn't know we have authored two books for you, Essential Keto Bread and Essential Keto Desserts both inspired by your requests over the years. It's my prayer these keto cookbooks will help make keto a delicious breeze for you.
Join Our Jesus And Keto Movement
Looking for an online support system to help you stay the course on keto? As a family, we came to the keto diet looking at it from a Christian perspective. As believers, we live our lives supported by God's grace.
So when the Holy Spirit led us to combine our Christian faith and the keto diet, we did so in hopes of finding lasting transformation. When we followed the Holy Spirit's prompting to we got on the path to real transformation.
Knowing firsthand the benefits of this decision we have created a closed Christian group that is using the keto diet to transform their lives. We invite you to join our Private Facebook Group and see if it's not the key you have been missing.
Be sure to request our FREE Jesus and Keto E-Book (First 7 Days) We hope it blesses you.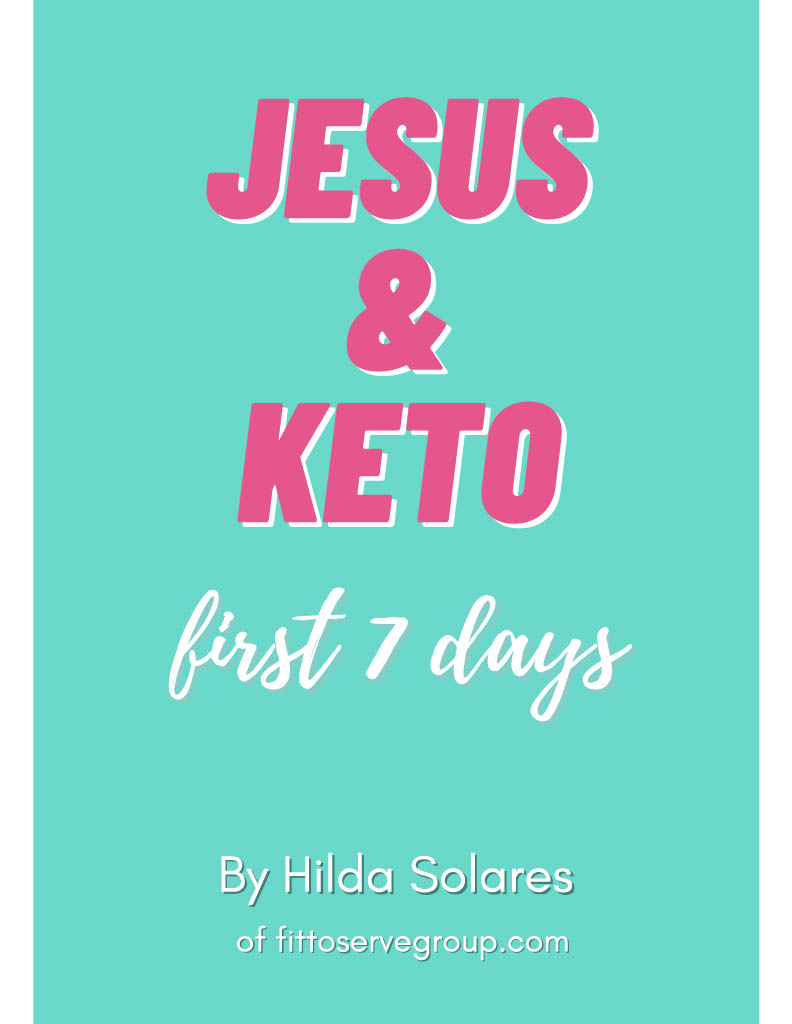 Fittoservegroup Keto App
Looking for a fast way to access our keto recipes? We got you covered. There's an app for that. Yup, there's a Fit To Serve Group App and it's going to make your keto diet a delicious breeze!
Access hundreds of recipes that are all sugar-free, gluten-free, and keto-friendly.
Enjoy early access to recipes before they go live on the website. Plus, bonus recipes that are exclusive to the app. Make your own personal cookbooks that you can use to organize your favorite recipes.
Search recipes by title, ingredients, keywords, and categories, and of course every recipe shows complete nutritional facts. Get the Fit to Serve Group App for easy-to-follow keto recipes made with easy-to-source ingredients.
The app is loaded with hundreds of yummy recipes for breakfast, lunch, dinner, snacks, and even desserts!
Learn more by visiting our Fit To Serve Group App Page.
Keto Coconut Flour Zucchini Bread
This delicious keto zucchini coconut flour bread is sugar-free, grain-free, gluten-free, and with adairy-free option. If you leave out the walnuts it's also nut-free. Get all the flavor and texture of a classic zucchini bread minus the high carbs.
Ingredients
Keto Coconut Flour Zucchini Bread
2 teaspoons of vanilla extract
2 teaspoons of ground cinnamon
1/4 teaspoon of nutmeg
1/4 teaspoon of sea salt
3 teaspoons of baking powder
3/4 cup of chopped walnuts, leave out for a nut-free option
5 large eggs
1/3 cup of heavy cream or almond or coconut milk if making dairy-free
1 cup of grated zucchini about one medium zucchini. Measure after the liquid has been squeezed.
Instructions
Grate the zucchini with a box grater or food processor. Place the shredded zucchini in a colander to remove the excess liquid. Measure your zucchini once the liquid has been removed. Set it aside.
Pre-heat oven to 350 degrees
Grease with butter and line with parchment paper a 9x5 loaf pan. Leave an overhang of about 2 inches to be able to lift the loaf out of the pan once fully baked.
In a medium-sized bowl mix the following dry ingredients: coconut flour, salt, baking powder, psyllium powder, flax meal, and spices. Set aside.
Melt the butter or coconut oil and allow it to cool.
Combine the melted butter with the sugar substitute, vanilla extract.
Next beat in the eggs one at a time. Mix until fully combined.
Add the heavy cream or almond or coconut milk if making the dairy-free option and combine well.
Add the grated zucchini to the wet batter and mix
Then add to the wet batter the dry ingredients and beat at low-medium speed until well incorporated.
If adding the walnuts, stir them in now.
Note that the batter is thick, this is normal. Spread the batter into the prepared pan.
Bake at 350 degrees for 35-40 minutes or until an inserted toothpick comes out clean.
Allow the bread to fully cool before slicing.
Store in refrigerator for up to 5 days or freeze for up to 3 weeks.
Notes
Note that you can also opt to use a white granulated sugar substitute if you prefer. It will just not be as brown once baked.
Nutrition Information:
Yield:

12
Serving Size:

1
Amount Per Serving:
Calories:

265
Total Fat:

24.2g
Saturated Fat:

11.2g
Cholesterol:

62mg
Sodium:

26mg
Carbohydrates:

6.9g
Net Carbohydrates:

2.4g
Fiber:

4.5g
Sugar:

0.9g
Protein:

7.3g