This keto Spanish rice and sausage recipe is not only delicious it's the perfect complete meal. Make an easy one-skillet meal that is ready in under 30 minutes that your family will request often.
In our family, this cauliflower rice and sausage recipe is our go-to meal when I need a quick option that really delivers on flavor but requires little effort.
This means it's a keto skillet meal that is made regularly in our home. Because eating keto doesn't have to be complicated nor should it take hours in the kitchen. Just keeping it real.
It's one I promise you will want to add to your keto meal planning since this dish reheats beautifully, unlike starchy rice that clumps up. Plus it also freezes well. Winning!
Be sure to also check out our growing collection of keto skillet recipes for more of the same.
Keto Spanish Cauliflower Rice And Sausage
As a Hispanic, I can tell you that rice is a staple in our cuisine. However, it's not allowed on a keto diet because it is very high in carbs.
This is why cauliflower is our favorite substitute for rice. It takes care of the high carb problem and mimics the texture of rice beautifully.
Cauliflower rice has a mild flavor and absorbs seasonings well.
My freezer is always stocked with frozen cauliflower and a kielbasa sausage is always at the ready for busy weeknights.
I like to use frozen cauliflower since it's easily available but if not you can use one head of raw cauliflower and pulse in a food processer to produce a rice-like texture.
Do keep in mind, that raw fresh riced cauliflower will take longer to cook than pre-processed frozen cauliflower. However, there is no need to blanch your raw cauliflower if you go this route, it has enough moisture on its own.
How To Make Keto Spanish Cauliflower Rice And Sausage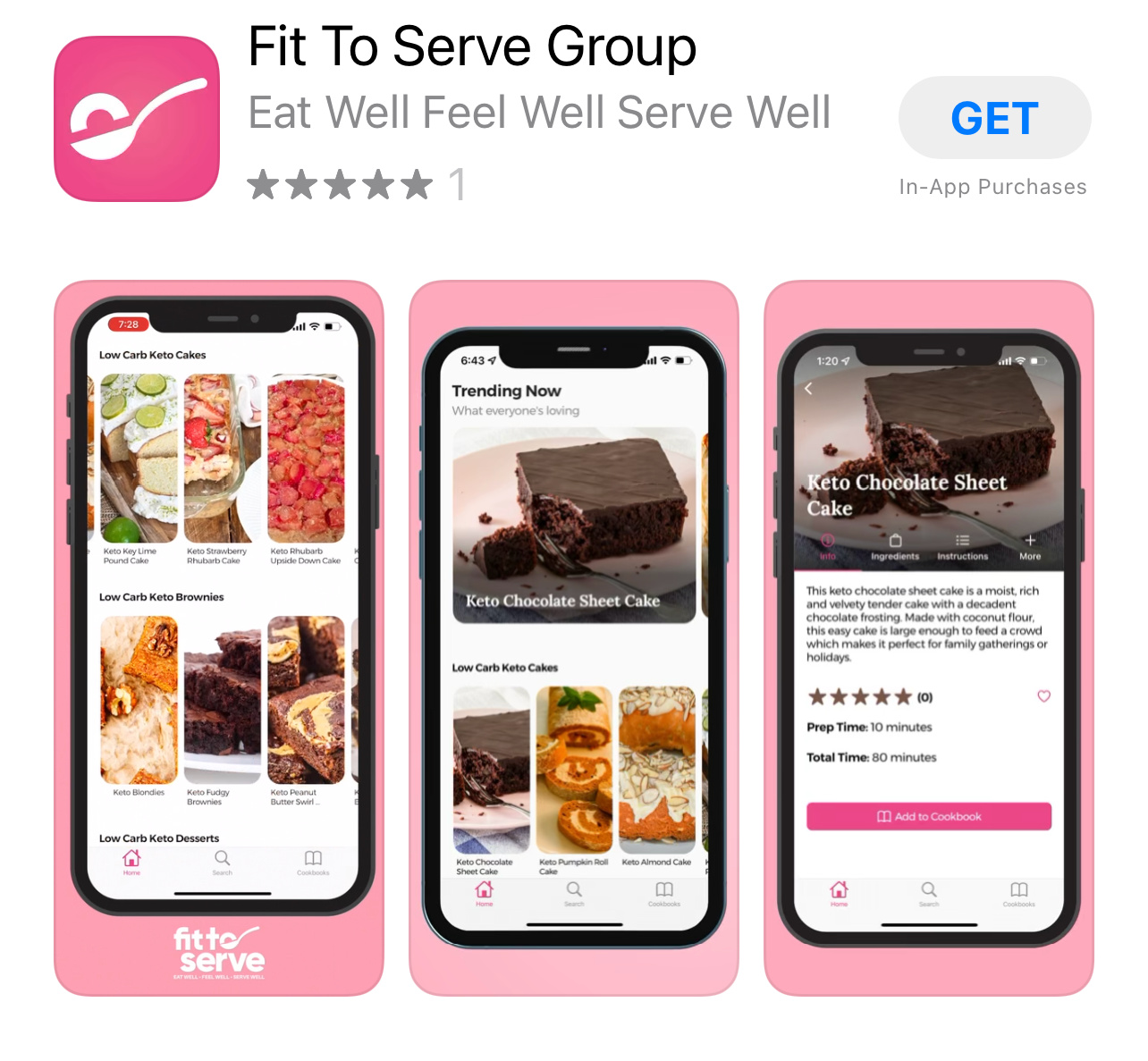 Disclosure: Some of the links below are affiliate links, meaning at no additional cost to you, I will earn a commission if you click through and make a purchase.
This Spanish cauliflower rice recipe uses kielbasa sausage and it's pretty straightforward. Basically, if you can slice, chop and sauté you can make this tasty dish and have dinner at the table in under 30 minutes.
And since it's an easy one to customize, it could be made mild enough for the kiddos or bold for those who like a spicy hot Spanish dish.
The following are the ingredients you'll need. Note that the printable recipe card is at the bottom of the page.
Smoked kielbasa
Frozen cauliflower rice or 1 head of raw cauliflower that you need to chop finely.
Diced tomatoes
Bell peppers ( I used a combination of red, yellow, orange, and green bell peppers)
Yellow onion
Garlic cloves
Smoked Spanish paprika
Onion powder
Garlic powder
Dried oregano
Cumin powder
Italian seasoning
Black pepper
Sea salt
Vegetable oil of choice
Cayenne pepper (optional)
Butter
Fresh parsley
Green onion or chives
Best Tips For This Recipe
Sausage: Although any sausage will do, using a fully cooked Polish or kielbasa imparts a lot of flavors and reduces the cooking time of the dish since you are just browning the sliced sausages. What you will need to make sure of is that sausage is free of hidden carbs and sugars. Choose the best quality fully cooked sausage that you can afford. Pederson's Farms has uncured Old World Kielbasa with No Sugar Added. It's Paleo and Keto Friendly, Whole 30 Approved, Gluten and MSG Free. Plus it's vegetarian-fed, antibiotic Free, and raised humanely without growth stimulants.
Cauliflower Rice: Using a steamable riced cauliflower keeps things very easy. In many grocery stores, you can now find it in the freezer section. However, you can also make it from scratch. Refer to our keto cauliflower rice for instructions on how to rice the cauliflower. There is no need to add any liquid to the dish when using frozen cauliflower. If you opt to use fresh cauliflower then I suggest you add a couple of tablespoons of water up to 1/4 cup to keep the dish moist.
Vegetables: My recipe uses a combination of vegetables and herbs such as canned tomatoes, onion, garlic, green onions, and parsley, and a variety of colored bell papers but you can change things up by adding your favorite low-carb vegetables that have been diced. To save more time you can opt to use frozen onion and peppers that have already been chopped for you.
Spices: The spices in this recipe lean towards a Spanish profile and uses smoked paprika, onion powder, garlic powder, dried oregano, cumin powder, Italian seasoning, black pepper, and sea salt. I chose paprika over saffron because it's more economical but if you have some on hand, definitely use a few stands instead. For a more Mexican skillet meal that uses ground beef, I recommend you check out our keto Mexican skillet dish.
Tag Us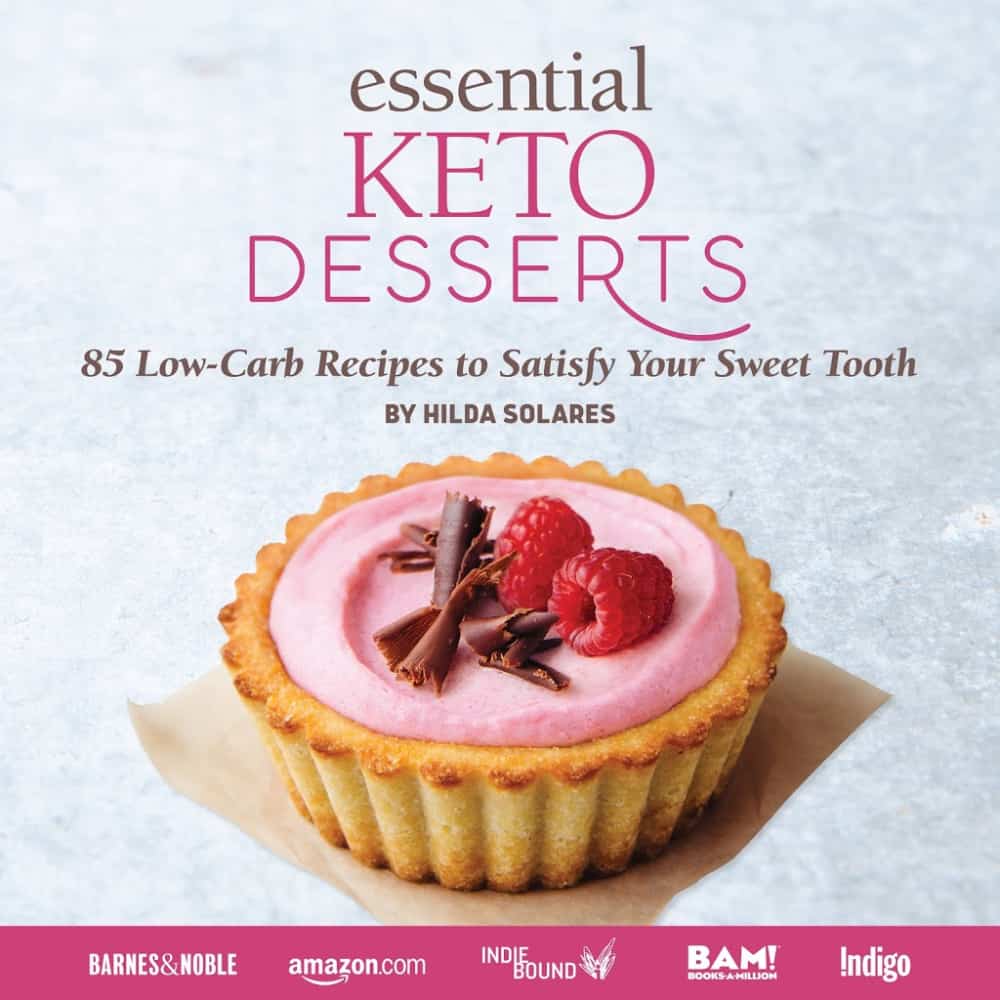 I totally understand the need to bring a healthy dinner to the table quickly. This keto one-skillet Spanish cauliflower and sausage dish is one I hope you will give a try. Once you do, make sure you remember to tag us on Instagram and Facebook.
It's what keeps this girl encouraged to keep sharing and perfecting her recipes.
Also, check out our Amazon Store for our recommendations. You might be surprised by how many great keto options are at your disposal.
Grab Our Books!
In case you don't know we have authored two books for you, Essential Keto Bread and Essential Keto Desserts both inspired by your requests over the years. It's my prayer these keto cookbooks will help make keto a delicious breeze for you.
Join Our Jesus And Keto Movement!
Randy and I came to the keto diet looking at it from a Christian perspective, it's the filter we choose to see from. When we decided to combine our Christian faith and the keto diet, we did so in hopes of finding lasting transformation.
To say we needed God's intervention is putting it mildly. When we followed the Holy Spirit's lead to embrace the ketogenic diet and to combine it with our faith, we got on the path to real transformation.
If you are looking for a Christian group that is using the keto diet to transform their lives we invite you to join our Private Facebook Group and see if it's not the key you have been missing.
Be sure to request our FREE Jesus and Keto E-Book (First 7 Days) We hope it blesses you.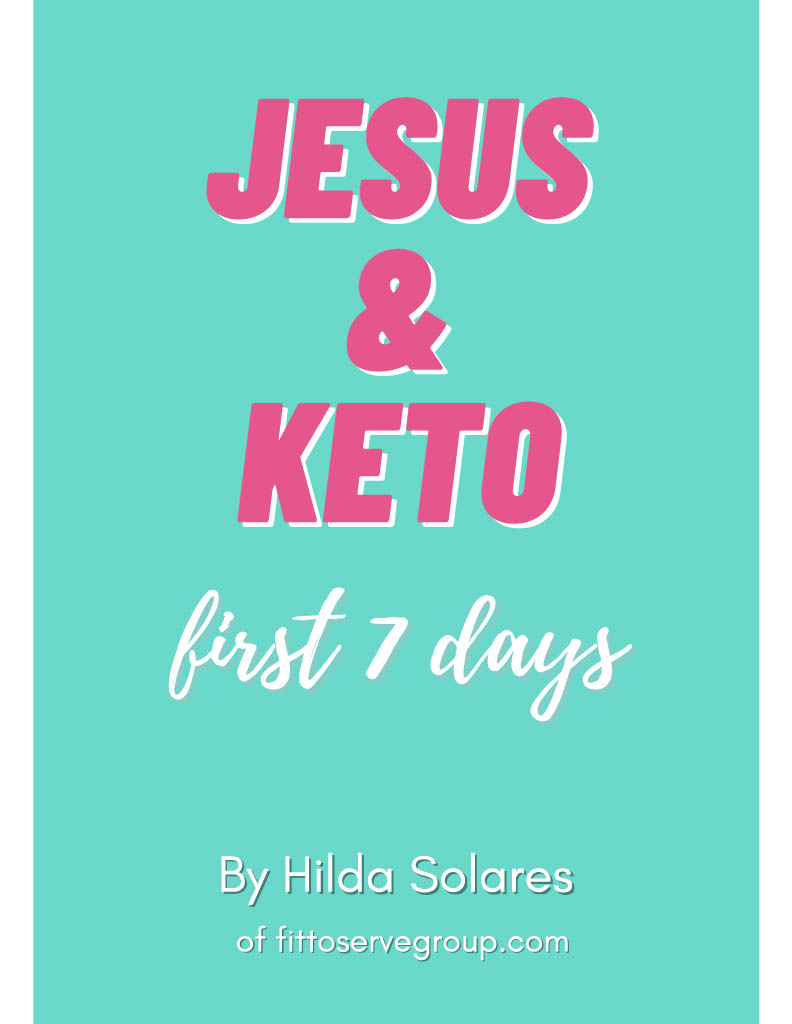 Fittoservegroup Keto App
Looking for a fast way to access our keto recipes? We got you covered. There's an app for that. Yup, there's a Fit To Serve Group App and it's going to make your keto diet a delicious breeze!
Access hundreds of recipes that are all sugar-free, gluten-free, and keto-friendly.
Enjoy early access to recipes before they go live on the website. Plus, bonus recipes that are exclusive to the app. Make your own personal cookbooks that you can use to organize your favorite recipes.
Search recipes by title, ingredients, keywords, and categories, and of course every recipe shows complete nutritional facts. Get the Fit to Serve Group App for easy-to-follow keto recipes made with easy-to-source ingredients.
The app is loaded with hundreds of yummy recipes for breakfast, lunch, dinner, snacks, and even desserts!
Learn more by visiting our Fit To Serve Group App Page.
Keto Spanish Rice And Sausage
This keto Spanish rice and sausage recipe is not only delicious it's the perfect complete meal. Make an easy one-skillet meal that is ready in under 30 minutes that your family will request often.
Ingredients
2 packages of 12 ounces frozen cauliflower rice or 1 head or raw cauliflower riced
1 can of diced tomatoes (basil, garlic, oregano diced tomatoes undrained) 14.4 ounces
1 can of diced tomatoes with green chilies undrained ( 10 ounces)
3/4 cup chopped bell peppers ( I used a combination of red, yellow, orange and green bell peppers)
1 small yellow onion chopped about 1/3 cup
3 garlic cloves minced
2 teaspoons of smoked Spanish paprika
1 teaspoon of onion powder
1 teaspoon of garlic powder
2 teaspoons of dried oregano
1/2 teaspoon of cumin powder
1 teaspoon of Italian seasoning
1/2 teaspoon of cracked black pepper
1 teaspoons of sea salt
2 tablespoon of vegetable oil
1/4-1/2 teaspoon of cayenne pepper (optional)
2 tablespoons of unsalted butter
1/2 cup of fresh parsley chopped
1/4 cup of green onion or chives chopped
Instructions
Cook the frozen cauliflower rice according to the directions on the and set it aside.
Slice the kielbasa sausage into rounds, set aside.
In a large skillet heat the vegetable oil and cook the chopped onion, peppers, scallions, and garlic over medium heat until just tender and translucent.
Next, brown the sausage slices at medium-high heat.
Add the cauliflower rice to the skillet and toss well.
Add all the spices being sure to mix well to coat the sausage and cauliflower rice.
Add the undrained canned tomatoes, water and mix well.
Next the butter and allow to simmer at low heat for about 5-7 minutes.
Lastly, stir in the chopped parsley and green onions.
Garnish with fresh basil.
Store leftovers in the refrigerator for up to 3 days or freeze for up to 3 weeks.
Notes
There is no need to add any liquid to the dish when using frozen cauliflower. If you opt to use fresh cauliflower then I suggest you add a couple of tablespoons of water up to 1/4 cup to keep the dish moist.
This recipe can be halved easily.
Nutrition Information:
Yield:

7
Serving Size:

1
Amount Per Serving:
Calories:

312
Total Fat:

24.3g
Saturated Fat:

10.8g
Cholesterol:

34mg
Sodium:

881mg
Carbohydrates:

10.6g
Net Carbohydrates:

6.6g
Fiber:

4g
Sugar:

4g
Protein:

11.3g
7