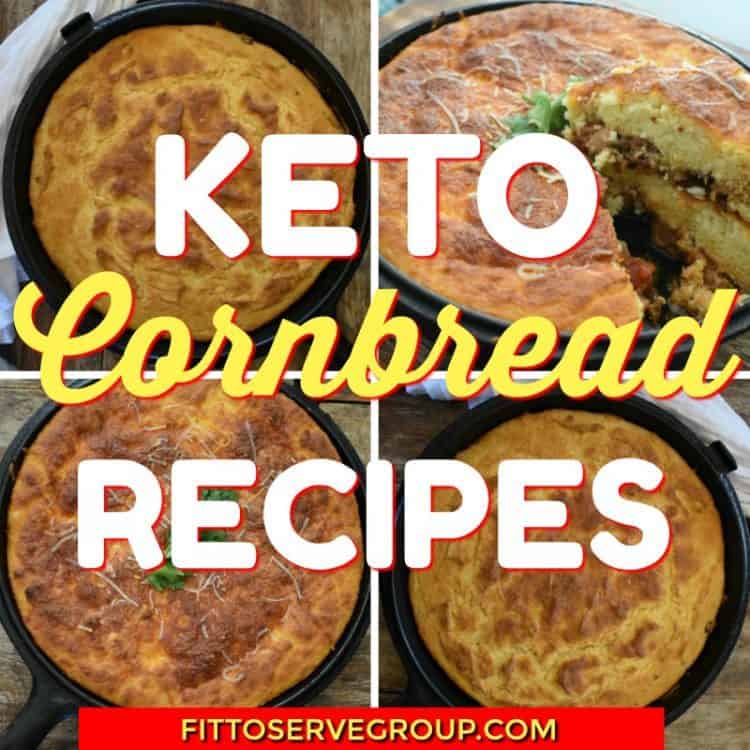 It's a collection of keto cornbread recipes. These recipes use no corn, cornmeal, baby corn or grains for true keto-friendly cornbread option. Our low carb cornbread uses almond or coconut flour in place of cornmeal.
If you're looking for gluten-free, grain-free low carb cornbread recipes then you've come to the right place. My collection of keto cornbread recipes offers delicious alternatives to traditional cornbread. Plus all the recipes are easy to make.
With only a few basic ingredients you can create a mock cornbread recipe that can pass for the real thing. All our recipes use almond flour or coconut flour to replace cornmeal.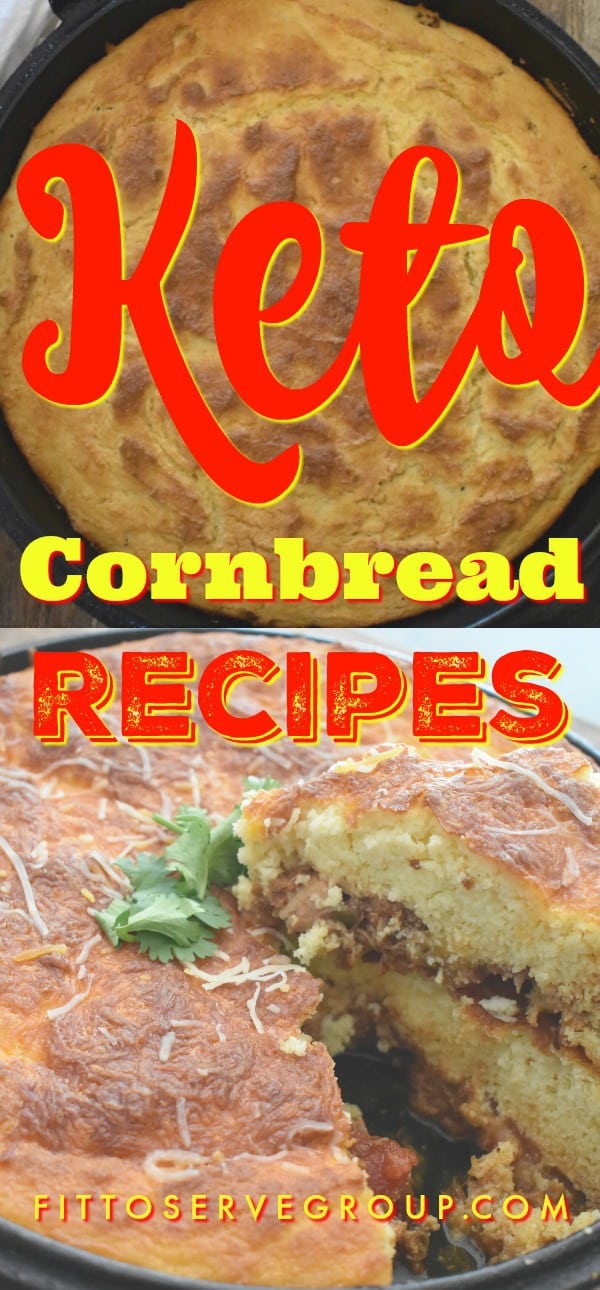 Keto Cornbread Recipes
The use of both almond or coconut flour in place of cornmeal works really well and will fool your taste buds into thinking you're having the real thing.
Part of the reason they work so well, is because my recipes treat this alternative flours as if it was cornmeal.
One of the ways I mimic the flavor of cornbread is to bake all my Keto Cornbread Recipes in a cast-iron skillet. This is because a cast iron skillet retains heat very well and creates the perfect crust.
The listed Keto Cornbread recipes include some that combine a keto chili and cornbread. As well as some low carb chili recipes that pair perfectly with your low carb cornbread.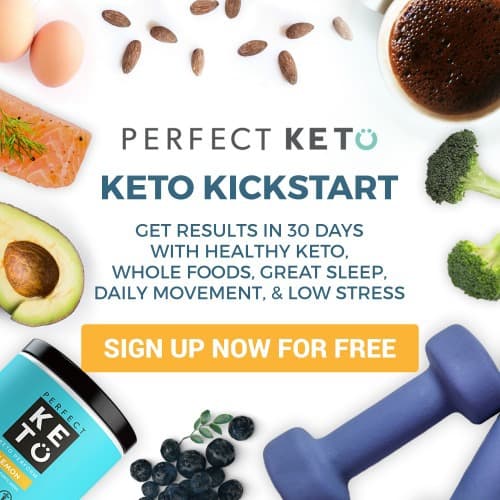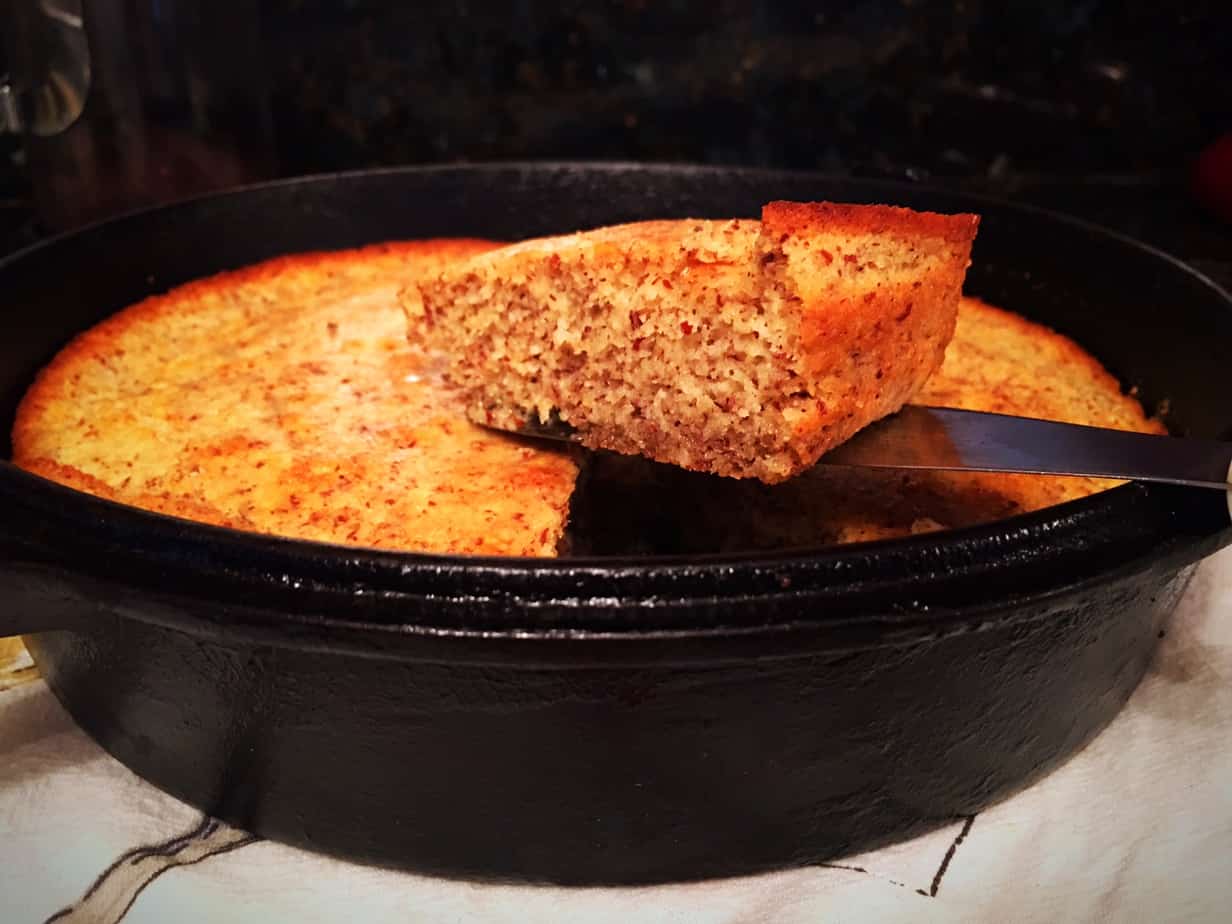 Our easy keto cornbread recipe uses almond flour to mimic the taste of cornmeal.
Keto Cornbread (Coconut Flour) 
After several requests for a coconut flour cornbread option I was able to create a recipe that gives people with nut allergies who can tolerate coconut flour a delicious alternative.
Not only is it nut-free but the use of coconut flour makes this Keto Cornbread recipe extra low in carbs. Plus the use of coconut flour makes it more economical than the recipes that use nut flours.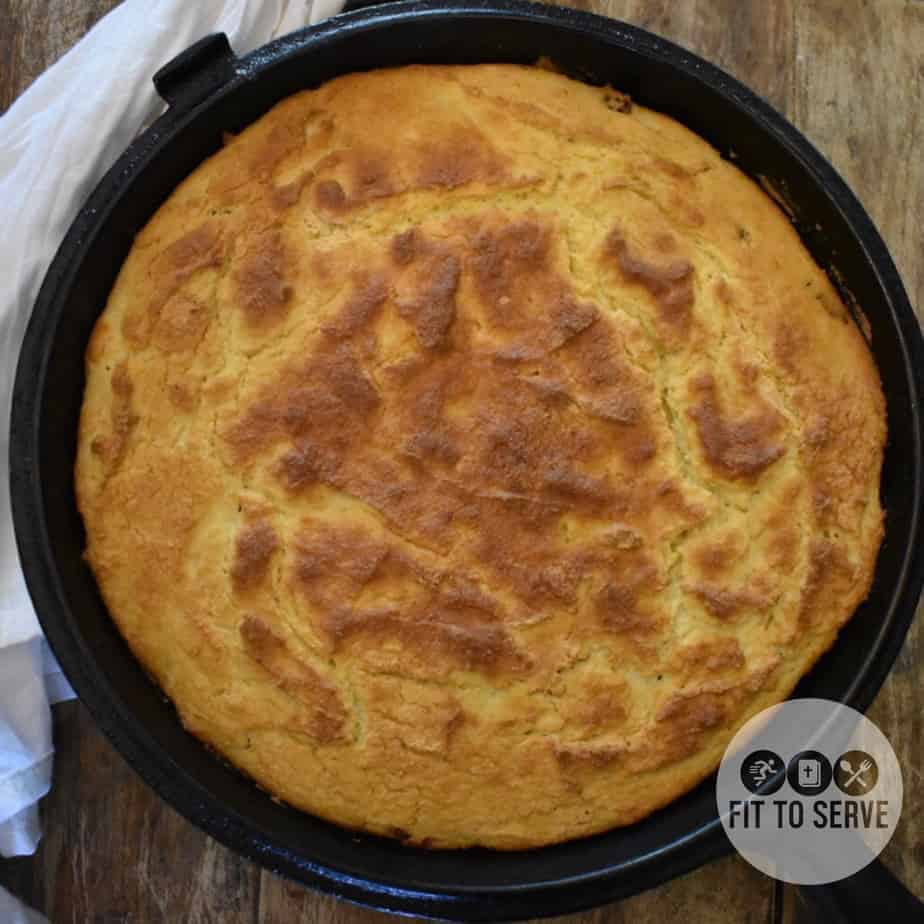 Easy Keto Tamale Pie (Keto Chili and Cornbread)
It's our take on tamale pie. It features all the Southwestern flavors of a traditional tamale pie minus the high carbs. In this recipe we combine a chunky keto chili with a low carb cornbread topping for a complete Tex Mex meal.
Keto Chicken Chili Cornbread Casserole
My recipe for keto chicken chili cornbread casserole combines a quick keto chicken chili with a layer of low carb cornbread. It's one complete easy skillet meal.The cornbread topping uses coconut flour for a nut-free option.
Keto Chili Recipes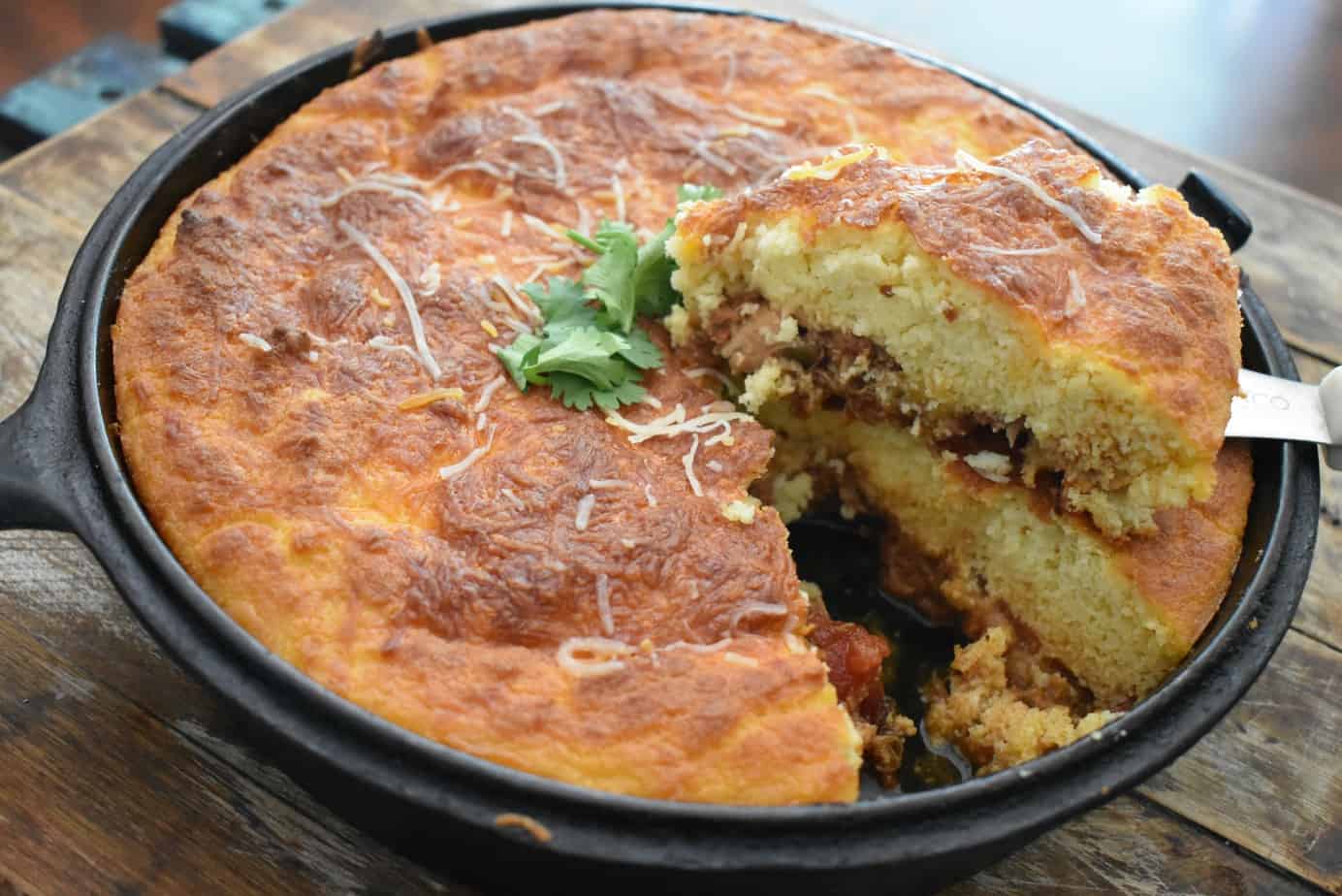 Our recipe for keto chili is the perfect accompaniment to any of our keto cornbread recipes. It's what our family requests when they are craving a hearty bowl of chili.
Keto Chicken Chili (Slow Cooker)
When you need a large batch of chicken chili this is your recipe. This keto chili is cooked in a slow cooker and makes enough keto chicken chili to feed a crowd. It's also a great recipe to include in your keto freezer meals. I like to make a batch for dinner and then freeze the other for quick meal when time is limited.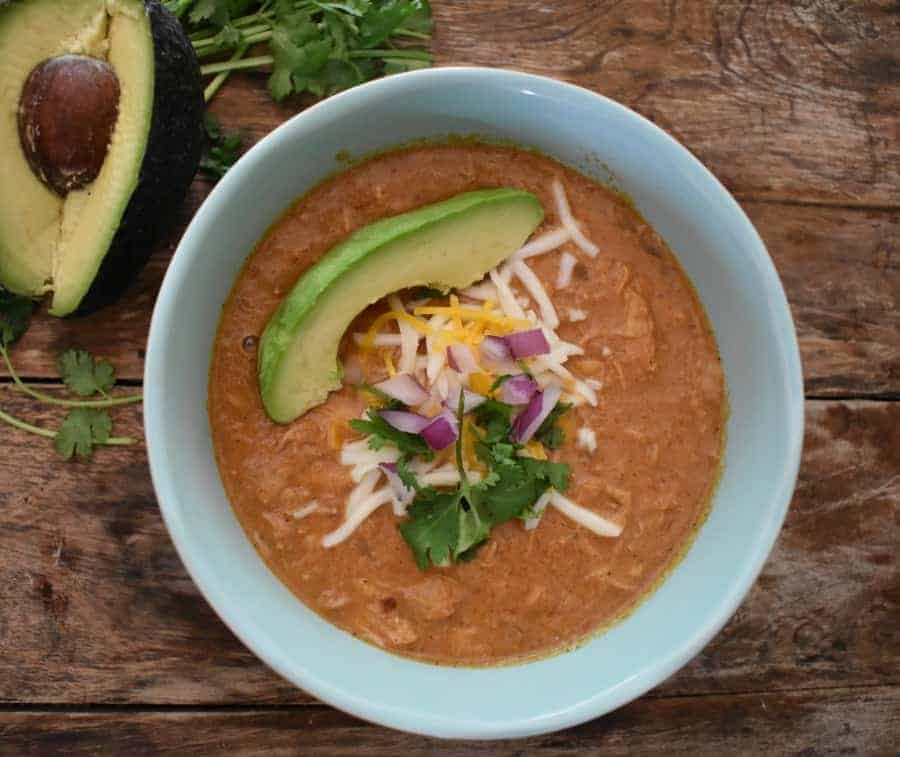 Tips To Making Great Keto Cornbread Recipes
Disclosure: Some of the links below are affiliate links, meaning at no additional cost to you, I will earn a commission if you click through and make a purchase. 
Some tips to consider when making any of our keto cornbread recipes are the quality of ingredients you use. From the cooking utensils to the spices you use it makes a difference in the final product.
Favorite Tex Mex Spices
Spices play a major role in the final outcome of a recipe. Which is why I encourage you to ensure that your spices are still fresh. When spices go past their expiration point they lose their potency.
The following are some of my favorite go to spices for when I combine keto chili with cornbread.
Favorite Baking Tools
Probably one of my favorite items to use when cooking keto corn bread recipes is a cast-iron skillet. It truly makes a big difference when baking items that are low in carbs. In my experience using a cast-iron skillet helps in mimicking the texture of a traditional recipe.
You'll find that I refer to my cast-iron skillet often because I love how well a low carb cornbread bakes in it. The high heat that the skillet maintains allows for your keto cornbread to develop a crust that rivals traditional cornbread. I assure you that it's an investment you will enjoy for years.
Feel free to bake any of our keto cornbread recipes in any of the pans listed below.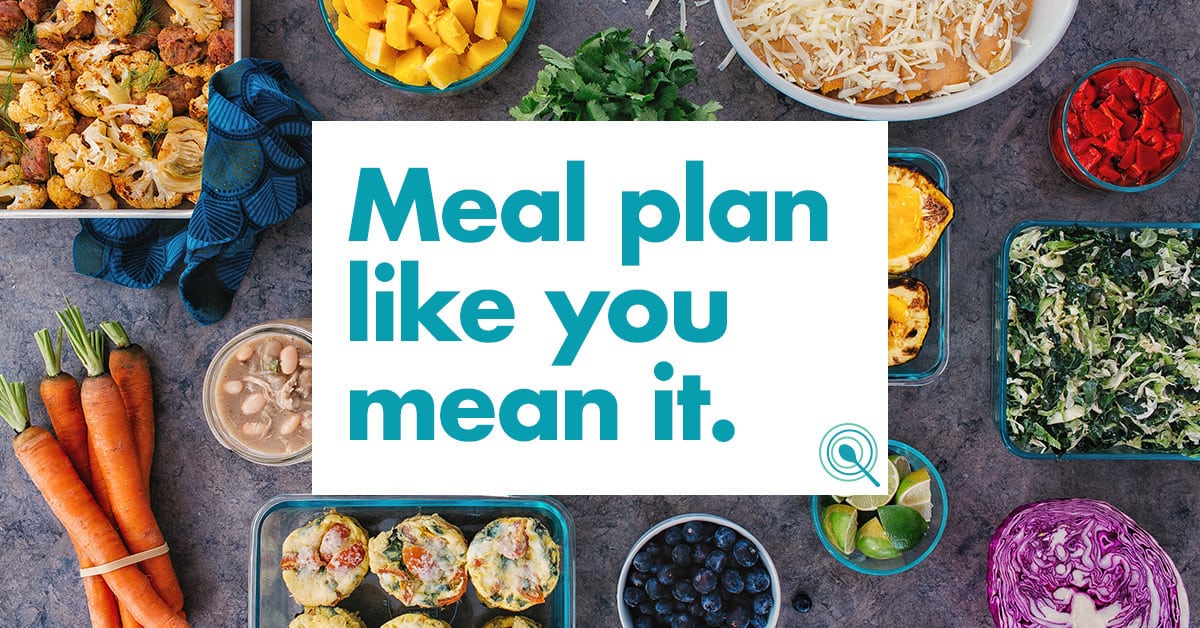 Products from Amazon.com
‹
›
More Keto Recipes
Do also check out our Keto Tex Mex Recipes if you're a fan of the Southwest flavors.
Access all our recipes easily in one location by visiting our collection of Low Carb Keto Recipes
I sure hope you will give any of our recipes a try. Once you do, make sure you remember to tag us on Instagram and Facebook. It's what keeps me encouraged to keep sharing and perfecting my recipes for you.