Coconut lovers rejoice because this keto coconut cream pie will have you falling in LOVE with the keto diet.
This low-carb coconut cream pie features a rich, creamy egg custard filling, a buttery coconut flour crust, and plenty of toasted coconut flakes to satisfy all your coconut pie cravings.
Be prepared to be swoon by this keto-friendly coconut cream pie, that is not only flat-out delicious but a breeze to make.
You'll be happy to know that as far as pie making goes a low-carb coconut pie is one of the easiest to execute. Enjoy the perfect treat at the end of a holiday meal, or anytime you're in the mood for an old fashion cream pie that needs to be keto.
Be sure to check out our entire collection of keto coconut flour recipes for more delicious options! Oh, and do visit my keto pies collection for more keto-friendly pie recipes.
How To Make A Keto Coconut Cream Pie
The full printable recipe card is at the bottom of the page. But I hope you stick around to read my best tips to ensure your pie comes out perfectly.
In my humble opinion, a great coconut cream pie should have a generous custard filling, coconut flakes sprinkled into that said filling, and then topped with a mountain of whipped cream.
This pie features a simple egg custard filling that is whisked together on the stovetop and then poured into a pre-baked pie shell and then allowed to fully chill.
Velvety Keto Coconut Cream Pie Filling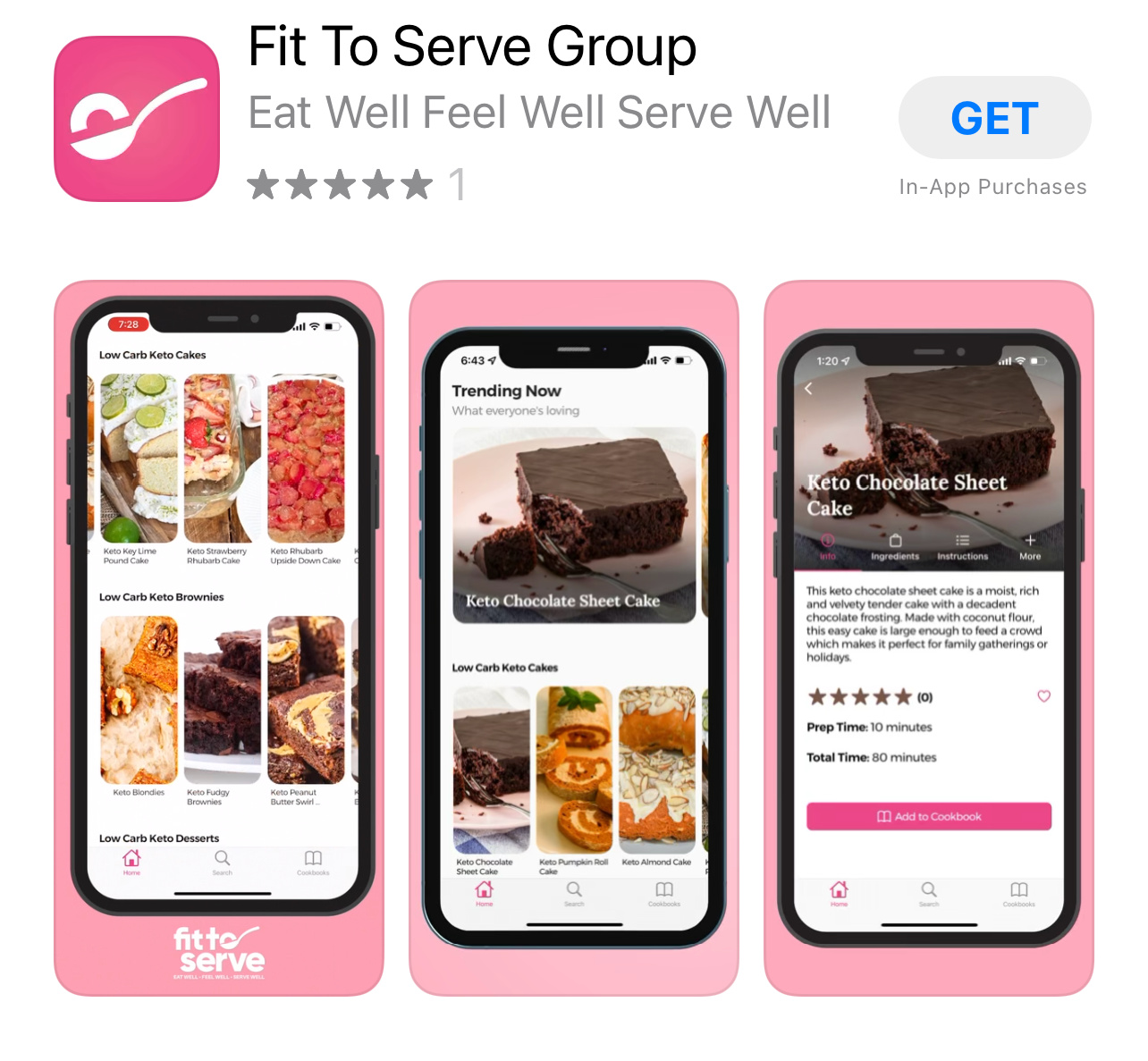 Disclosure: Some of the links below are affiliate links, meaning at no additional cost to you, I will earn a commission if you click through and make a purchase.
My recipe for keto impossible coconut pie uses a combination of coconut milk, coconut cream, and heavy whipping cream to achieve the perfect creamy texture. It also uses eggs and unflavored gelatin to achieve the right consistency.
And for an added boost of flavor, and to ensure it's the best keto coconut cream pie, I added a little coconut extract and toasted shredded unsweetened coconut flakes. The coconut extract really makes a difference and it's something you should not omit.
You'll need a heavy bottom saucepan to make the pie filling. Start by heating up the heavy cream, coconut cream, coconut milk, sweetener, egg yolks, and coconut extract until it gently simmers.
Once the milk mixture is heated through you'll sprinkle the unflavored gelatin being sure to whisk continually.
Then comes the toasted coconut flakes that you'll mix in and continue to cook the pie filling until it starts to thicken about 5-7 minutes. At this point allow your pie filling to fully cool at room temperature before placing the filling into the pie crust, about 15-20 minutes.
It's important to note that the filling will continue to thicken once it is allowed to cool completely in the fridge, this is where the added gelatin really comes into play.
Avoid A Soggy Pie Crust
Nailing the crust in this pie is just as important as the cream filling. I used coconut flour for the crust to maximize the coconut flavor. The best part is that it's an easily pressed crust.
The crust is made by combining coconut flour, melted butter, sweetener, salt, and eggs. Once the crust ingredients are mixed you then press the dough into the 9-inch pie plate and bake.
Since this is a cream pie and not a custard pie, you will not be baking the pie just the crust.
But even so, your crust can become soggy which is why a few tips are in order. One piece of advice I can share is to bake your pie crust on a pre-heated baking sheet. This gives your pie crust bottom a little added heat that will help your crust to crisp and not become soggy.
The other important tip is to make sure that you allow the coconut crust to fully cool before adding the cream filling. Trust me, a little patience is in order to make sure your coconut cream filling has the perfect crust.
How To Toast Your Coconut Flakes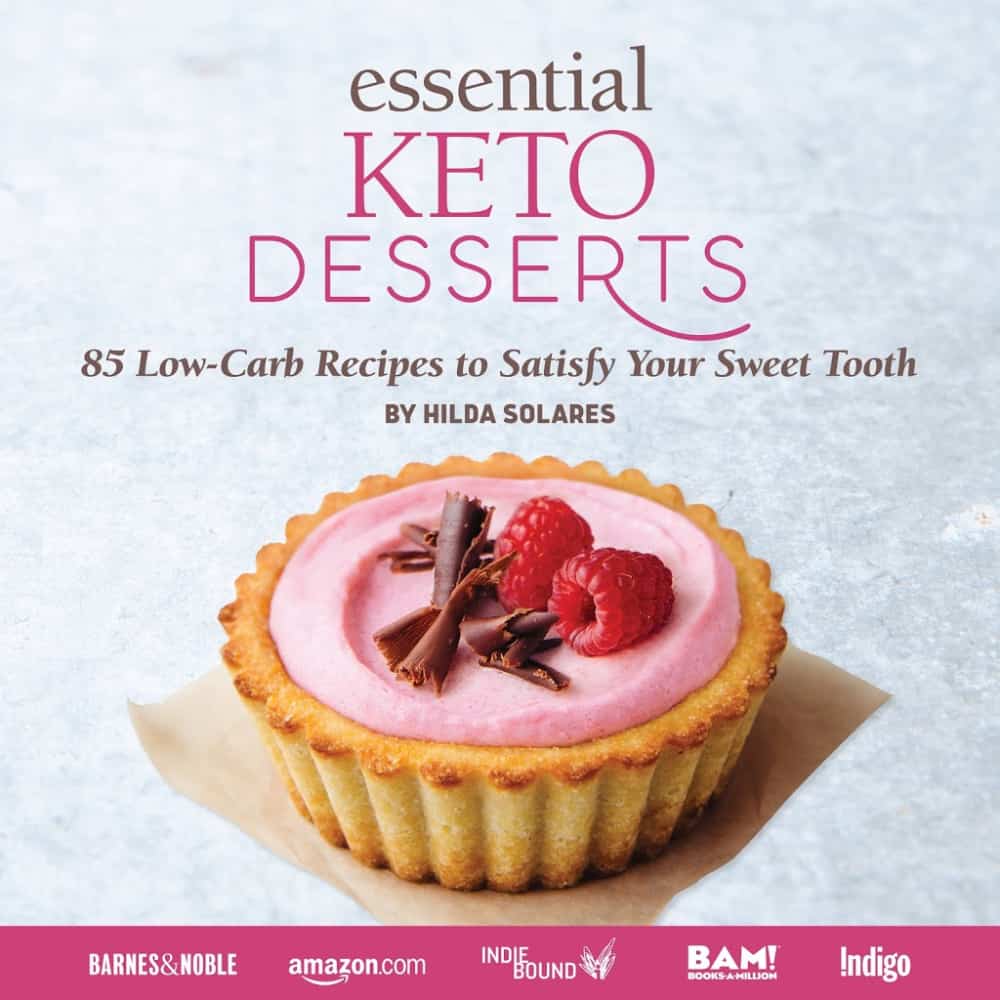 Taking the time to toast your coconut really helps draw out the flavor of the coconut. Make sure you are using unsweetened coconut flakes and not the sweetened variety when toasting your coconut for this pie. Only unsweetened coconut keeps the carb count low and the pie keto-friendly.
You can toast your coconut flakes in an oven, it will only take about 8-10 minutes in a preheated 350-degree oven.
If you decide to toast your coconut in the oven you will need to spread your coconut flakes evenly on a cookie sheet and keep a close eye on it. At the 5-minute mark give the coconut a stir to make sure they are toasting evenly.
Personally, I prefer to toast my coconut flakes on the stovetop using a dry non-stick skillet. I feel you have better control of the process and it ensures that the coconut does not get too brown.
To toast your coconut in a skillet, just set the stove to medium-low heat and spread the coconut evenly in the skillet being sure to stir until the coconut is lightly brown. This can happen rather quickly, 5 minutes or less so keep a watchful eye on the skillet.
Whipped Cream Topping
A trick I use when making fresh whipped cream is to add a little cream cheese to the heavy whipping cream. This will help prevent your whipped cream from going runny and give it lasting stability.
It's a trick I use to make sure the whipped cream can be stored in the refrigerator for a few days without going flat. Trust, me once you start adding that little bit of cream cheese to your whipped cream you won't ever go back.
Sugar-Free Coconut Cream Pie Sweeteners
As far as which sugar substitute to use for this keto coconut pie, I have several for you to choose from.
My go-to choice is Lakanto Monk Fruit because the texture is spot on since there is barely any aftertaste. I am also partial to using the Swerve brand which is an erythritol blend. Similar to Lakanto it uses sugar alcohols and has a 0 % impact on blood sugar.
You could also use the stevia and erythritol-based brand Pyure for this pie. But if using Pyure you will want to use 1/2 the amount called for in this recipe since it's way sweeter.
Lastly, if you can easily find a more natural sugar substitute you can also use Splenda with great success.
You will want to use the Splenda that has a bulking agent. It's the one that comes in larger bags. I don't recommend Splenda Bake because it's actually half sugar half sucralose product and will be too high in carbs to be considered keto-friendly.
What's The Difference Between A Coconut Cream Pie Versus A Coconut Custard Pie?
Although they have a similar name and are equally delicious, there is a difference between a coconut cream pie versus a coconut custard pie.
The main difference is that a custard pie features a baked filling that sets and thickens as it bakes. While a cream pie has a filling that is cooked on the stovetop and sets as it chills. Once set a cream pie is finished off by a layer of whipped cream.
As far as the texture differences a custard pie is more compact and not as creamy as a cream pie.
Tag Us
I can't wait for you to try my low-carb coconut cream pie recipe. Once you do, make sure you remember to tag us on Instagram and Facebook. It's what keeps this girl encouraged to keep sharing and perfecting her recipes.
Grab Our Books!
In case you don't know we have authored two books for you, Essential Keto Bread and Essential Keto Desserts both inspired by your requests over the years. It's my prayer these keto cookbooks will help make keto a delicious breeze for you.
Join Our Jesus And Keto Movement
Looking for an online support system to help you stay the course on keto? As a family, we came to the keto diet looking at it from a Christian perspective. As believers, we live our lives supported by God's grace.
So when the Holy Spirit led us to combine our Christian faith and the keto diet, we did so in hopes of finding lasting transformation. When we followed the Holy Spirit's prompting to we got on the path to real transformation.
Knowing firsthand the benefits of this decision we have created a closed Christian group that is using the keto diet to transform their lives. We invite you to join our Private Facebook Group and see if it's not the key you have been missing.
Be sure to request our FREE Jesus and Keto E-Book (First 7 Days) We hope it blesses you.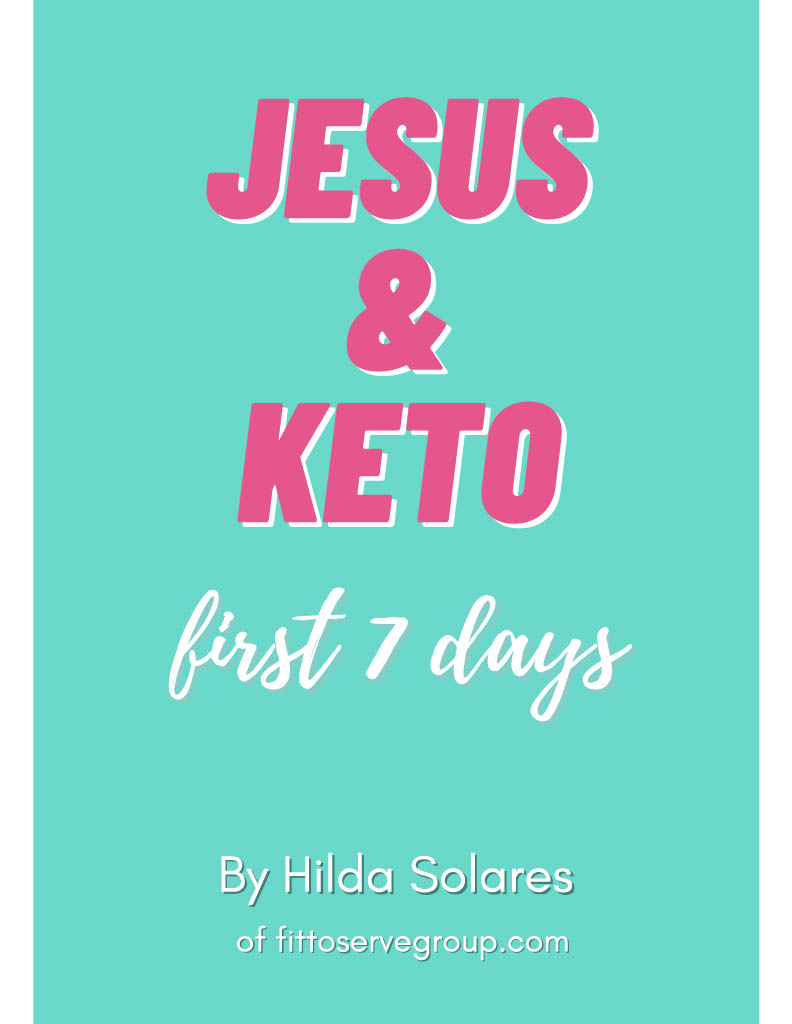 Fittoservegroup Keto App
Looking for a fast way to access our keto recipes? We got you covered. There's an app for that. Yup, there's a Fit To Serve Group App and it's going to make your keto diet a delicious breeze!
Access hundreds of recipes that are all sugar-free, gluten-free, and keto-friendly.
Enjoy early access to recipes before they go live on the website. Plus, bonus recipes that are exclusive to the app. Make your own personal cookbooks that you can use to organize your favorite recipes.
Search recipes by title, ingredients, keywords, and categories, and of course every recipe shows complete nutritional facts. Get the Fit to Serve Group App for easy-to-follow keto recipes made with easy-to-source ingredients.
The app is loaded with hundreds of yummy recipes for breakfast, lunch, dinner, snacks, and even desserts!
Learn more by visiting our Fit To Serve Group App Page.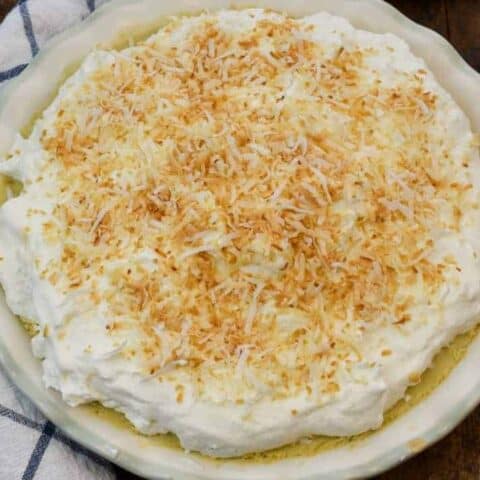 Keto Coconut Cream Pie
Total Time:
4 hours
20 minutes
This keto coconut cream pie is rich, creamy and packed with coconut flavor. It features a custard filling, toasted coconut, and whipped cream for one delicious coconut pie that is sure to stop your coconut pie cravings.
Ingredients
Keto Coconut Cream Pie Filling
1/3 cup of heavy cream
2 large whole eggs, room temperature
2 egg yolks, room temperature
Coconut Crust
1/2 cup of unsalted melted butter, cooled
2 large whole eggs, room temperature
1/4 teaspoon sea salt
Whipped Cream
1 ounce of full-fat cream cheese, softened
2 cups of heavy whipping cream
Instructions
Coconut Crust
Preheat oven to 360 degrees.
Melt the unsalted butter in a saucepan or microwave and allow it to cool.
In a large mixing bowl combine the coconut flour, salt, cooled melted butter, and eggs. Mix until a dough forms.
Press the pie dough into a 9-inch pan, making sure to allow the crust to come up the sides. Note: Wetting your hands will make it easier to pat the crust into the pie plate.
Bake the pie shell for 15-20 minutes in a 360-degree oven until lightly brown. If the crust starts to brown to quickly you can add foil around the pie edges.
Toasted Coconut
Oven: pre-heat the oven 350-degrees. Spread the unsweetened coconut flakes evenly on a dry cookie sheet. Allow the coconut flakes to toast for 8-10 minutes, being sure to stir at the 5-minute mark to make sure it is evenly toasted. Set aside.
Skillet: To toast your coconut in a skillet, just set the stove to medium-low heat and spread
the coconut evenly in the skillet being sure to stir until the coconut is lightly brown. This can happen rather quickly, 5 minutes or less so keep a watchful eye
on the skillet. Set aside.
Keto Coconut Cream Filling
In a 1 1/2 quart heavy bottom saucepan whisk over medium heat and bring to a slow simmer the coconut milk, coconut cream, heavy cream, sweetener, eggs, egg yolks, and coconut extract.
Continue to stir not allowing the mixture to come to a rapid boil.
Once the milk mixture comes to a slow simmer, sprinkle
the unflavored gelatin into the mixture being sure to whisk continuously.
Add the toasted coconut flakes into filling and continue to mix and cook the pie filling until it starts to thicken about 5-7 minutes. Note that the mixture will continue to thicken once it is allowed to chill completely in the refrigerator.
Allow the mixture to cool for about 15-20 minutes before
adding it to the baked and cooled crust. Place your pie in the refrigerator and allow the pie to fully chill and set about 4 hours or overnight.

Whipped Cream Topping
In a large chilled bowl using an electric mixer, combine the sugar substitute and cream cheese.
To this mixture add the heavy whipping cream beating the cream until soft peak form.
Once the coconut cream pie is allowed to chill for at least 4 hours or overnight spread the whipped cream to top the pie and then sprinkle the reserved two tablespoons of toasted coconut flakes to the top of the pie.
Store the pie in the refrigerator for up to 5 days.

Nutrition Information:
Yield:

10
Serving Size:

1
Amount Per Serving:
Calories:

435
Total Fat:

36g
Saturated Fat:

28.9g
Cholesterol:

41mg
Sodium:

40mg
Carbohydrates:

9.2g
Net Carbohydrates:

4.1g
Fiber:

5.1g
Sugar:

3.8g
Protein:

3.5g