This tuna egg salad is our family's recipe. It's packed with flavor and protein. Make an easy egg salad recipe in under 10 minutes that the whole family will love!
Enjoy this simple recipe when you know you have a busy day ahead of you. It's a twist to the classic tuna salad recipe!
This keto-friendly tuna and egg salad is perfect for lunch or dinner on a bed of greens, or lettuce wraps! It really is both nutritious and delicious.
Or toast our white keto almond flour bread for a low carb tuna sandwich, you've got options!
Since you can store this tuna fish and egg salad recipe for up to 5 days, it's a great one to add to your keto meal planning rotation.
Tuna Egg Salad (Keto)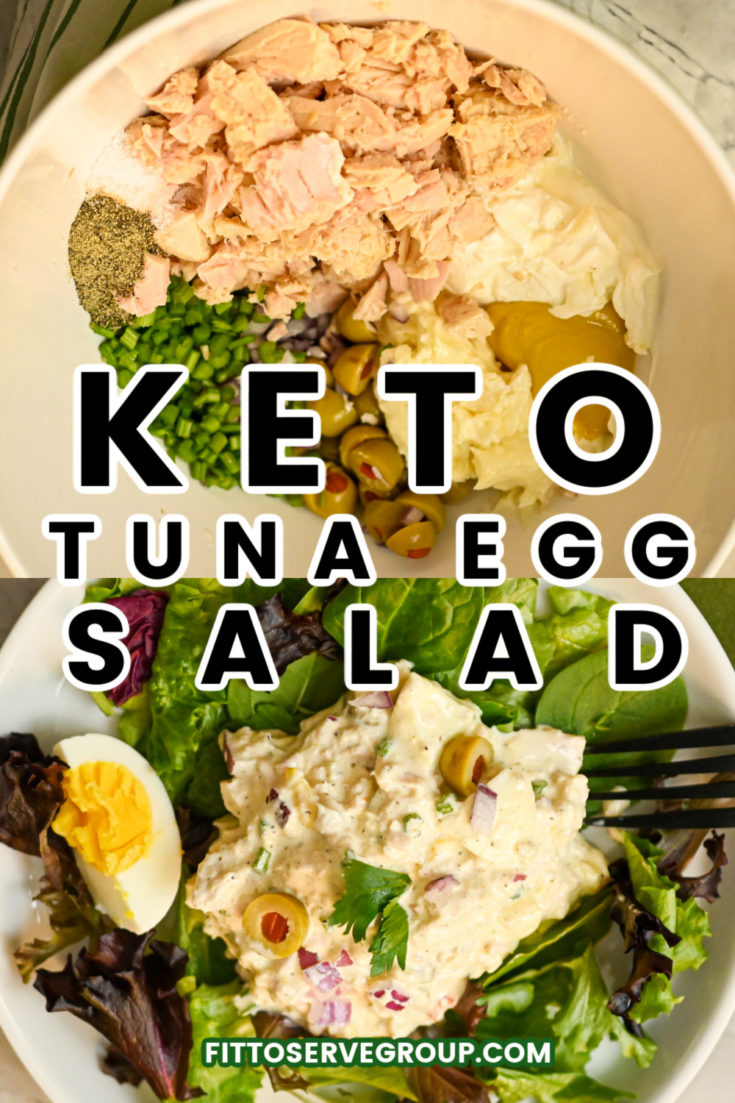 I don't know if it's a Hispanic thing but growing up I always remember the addition of hard-boiled eggs to our tuna salad.
Maybe, it's something Latin mamas found as a delicious way to sneak a little more protein into our meals.
All I know is that a tuna egg salad recipe was our family's go-to way of enjoying canned tuna.
Adding large eggs to tuna salad was something I also did for my family and somewhere along the line I also added sliced green olives.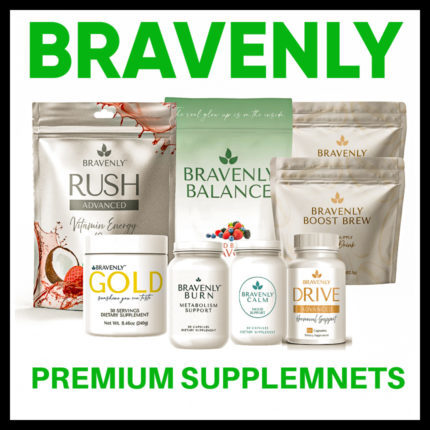 Trust me if you have never added green olives to your tuna salad, it's something you should definitely try. In our family, it ranks as the best tuna salad, and that's enough for me.
I have seen people also add sour pickles or dill pickle relish, and those folks understand that the contrast of flavors will make your palate very happy. Trust me your taste buds will thank you.
What's also different about my recipe is that I like to add a combo of mayonnaise and sour cream. We like the little extra tanginess the sour cream adds.
The small addition of prepared mustard also helps wake up the tuna egg combo. It's the fat, salt, and tangy flavors coming together for one deliciously easy recipe.
Following Ingredients Needed To Make A Keto Tuna Egg Salad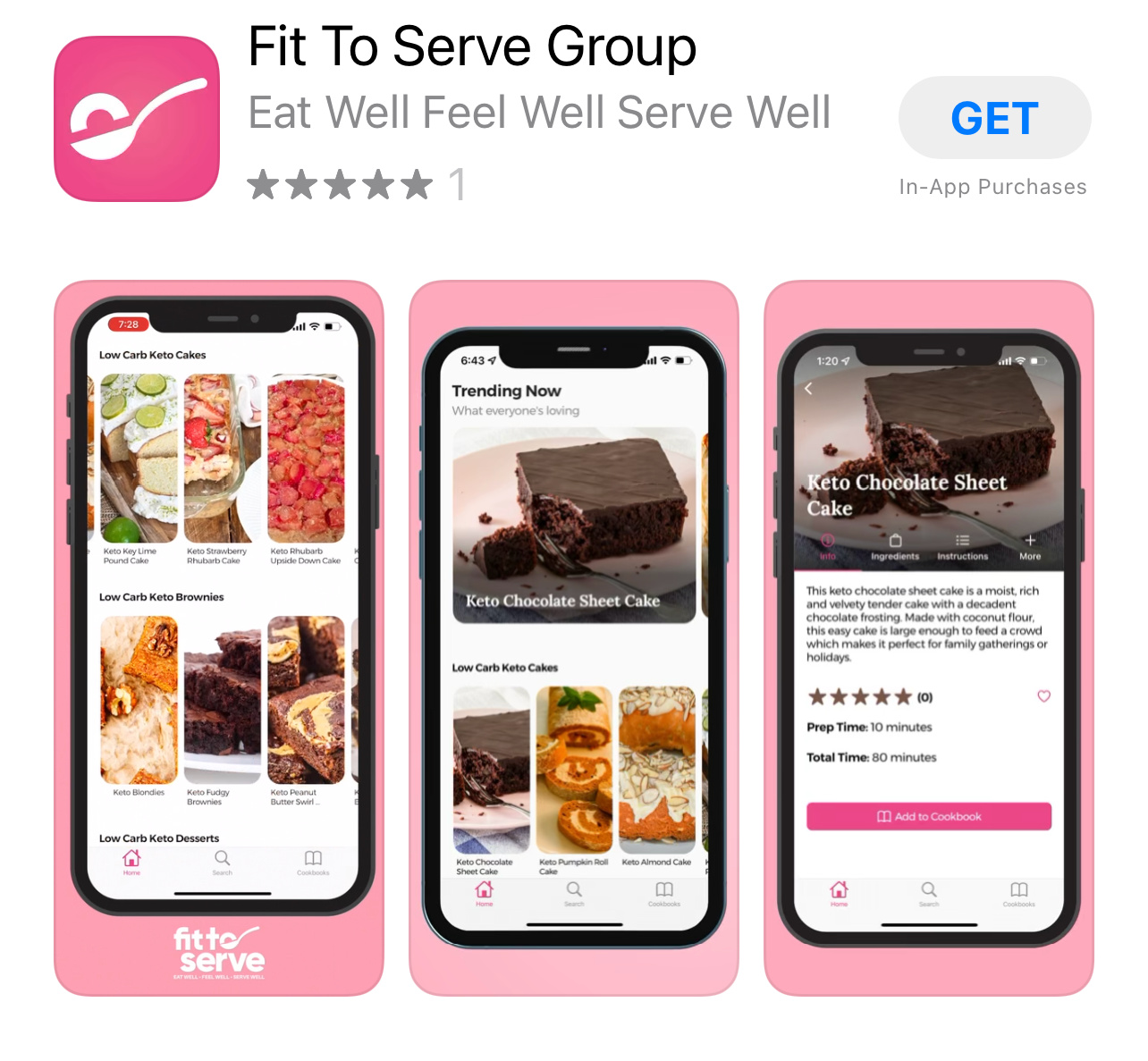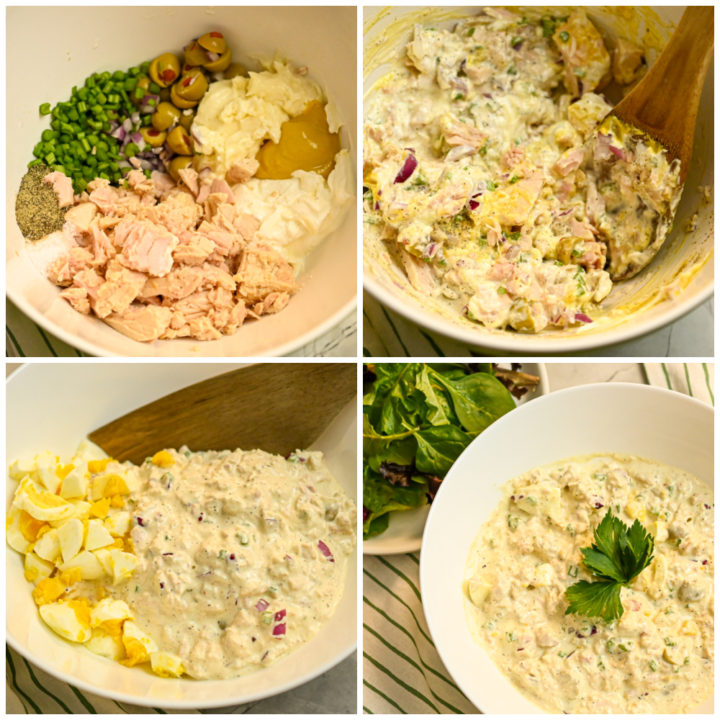 Disclosure: Some of the links below are affiliate links, meaning at no additional cost to you, I will earn a commission if you click through and make a purchase.
The following is a list of ingredients and tools you'll need to make this keto recipe. Note that the full recipe card is below.
Canned tuna in water (preferably all white albacore)
Green olives, sliced in half or dill pickles
Red onion, chopped
Finely diced celery
Green onion, chopped
Eggs, hardboiled and chopped
Full-fat mayonnaise
Full-fat sour cream
Prepared dijon mustard
Sea Salt
Black pepper
What's The Best Type Of Tuna For Tuna Egg Salad?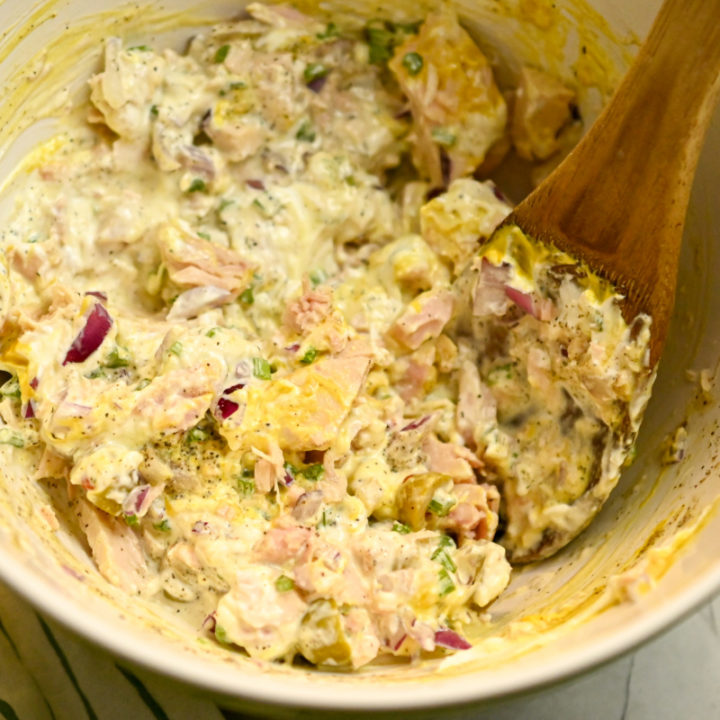 As far as which tuna to use in tuna egg salad, I personally prefer white solid albacore for texture, flavor, and nutrition. It's a great option.
However, light meat tuna is also a more economical choice since it's minced tuna.
Something to keep in mind and why it's important to look at your labels is that some brands add textured soy so you do not really have tuna.
My recommendation is also that you use the tuna that comes in water since those that come in oil use low-quality oils.
How To Make Keto-Friendly Tuna Egg Salad
Making this tuna and egg salad is super easy. You'll start by boiling your eggs, peeling them, and cutting them into bite-size pieces.
As I promised this recipe can be made in under 10 minutes and uses simple ingredients. What takes the longest is boiling your eggs, which is something you can do ahead of time.
Then simply drain the water from the tuna add it into a large bowl and break up the tuna with a fork. Add the mayonnaise, sour cream, mustard, salt, and pepper. Stir to combine.
Next, toss in the sliced olives, onion, celery, and chopped hardboiled eggs and give it a good stir to combine.
Serve immediately or store in an airtight container in the refrigerator for up to 5 days.
You cannot freeze tuna salad with eggs because both the eggs and mayonnaise will change in flavor and texture. So just refrigerate and enjoy within 5 days.
Is Tuna Good For You?
Eating canned turn is considered to be a good source of omega-3 fatty acids, which are essential dietary fats known to be beneficial for the heart, eyes, and brain.
It is also a great source of vitamin D with 3 ounces yielding as much as 50% of the recommended daily amount.
A serving of tuna is also rich in vitamin B6, selenium, phosphorus, niacin, magnesium, iodine, and potassium.
The fact that it's an affordable source of protein it's a good choice when doing a low-carb keto diet.
Since this recipe also includes eggs, you'll get additional protein, vitamin D, selenium, and riboflavin!
Tag Us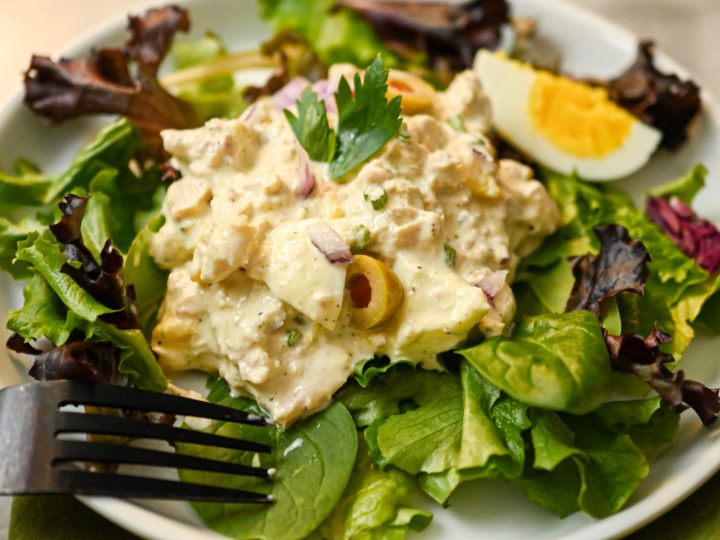 I sure hope you will make this delicious tuna egg salad, the best part is it's a keto tuna salad making it a healthy meal. Did a mention that it's also a good option for tuna melts?
Please remember to tag us on Instagram and Facebook with your pictures if you decide to make it. I can't tell you how encouraging it is to see how well you are all duplicating our little recipes.
Grab Our Books!
In case you don't know I have authored two books for you, Essential Keto Bread and Essential Keto Desserts both inspired by your requests over the years.
It's my prayer these keto cookbooks will help make keto a delicious breeze for you
Join Our Jesus And Keto Movement
Looking for an online support system to help you stay the course on keto? As a family, we came to the keto diet looking at it from a Christian perspective. As believers, we live our lives supported by God's grace.
So when the Holy Spirit led us to combine our Christian faith and the keto diet, we did so in hopes of finding lasting transformation. When we followed the Holy Spirit's prompting we got on the path to real transformation.
Knowing firsthand the benefits of this decision we have created a closed Christian group that is using the keto diet to transform their lives.
We invite you to join our Private Facebook Group and see if it's not the key you have been missing.
Be sure to request our FREE Jesus and Keto E-Book (First 7 Days) We hope it blesses you.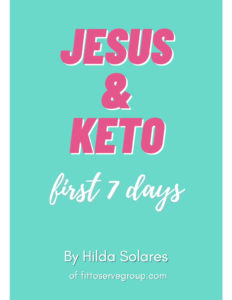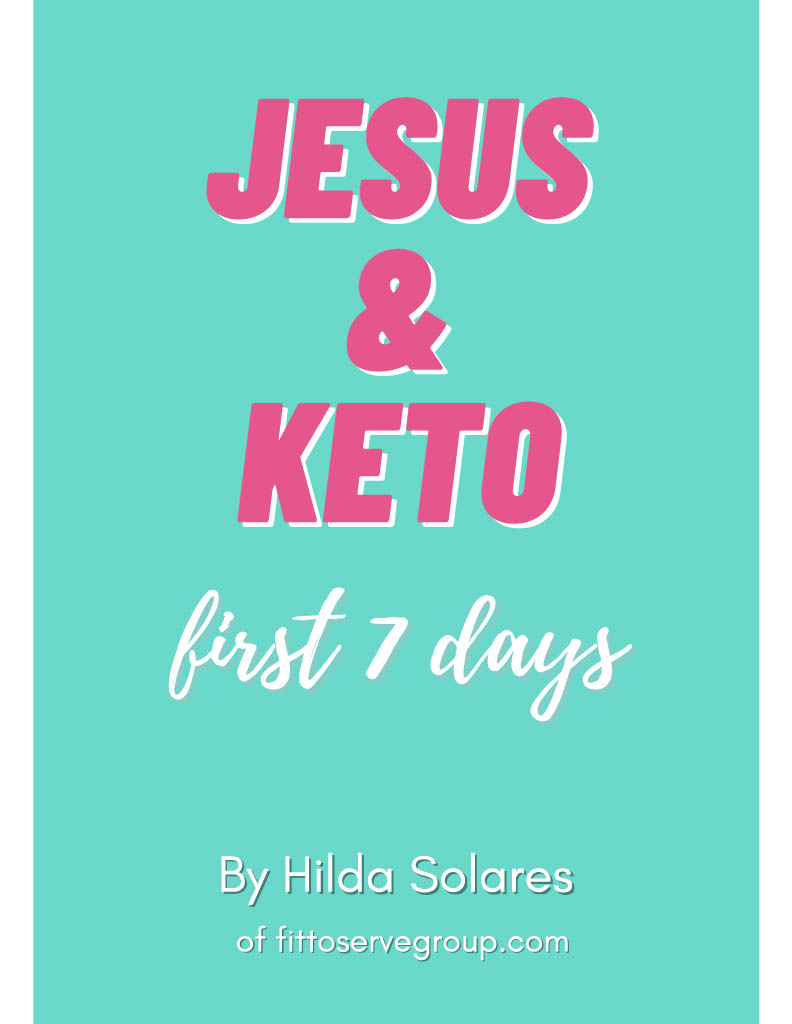 Fittoservegroup Keto App
Looking for a fast way to access our keto recipes? We got you covered. There's an app for that. Yup, there's a Fit To Serve Group App and it's going to make your keto diet a delicious breeze!
Access hundreds of recipes that are all sugar-free, gluten-free, and keto-friendly.
Enjoy early access to recipes before they go live on the website. Plus, bonus recipes that are exclusive to the app. Make your own personal cookbooks that you can use to organize your favorite recipes.
Search recipes by title, ingredients, keywords, and categories, and of course every recipe shows complete nutritional facts. Get the Fit to Serve Group App for easy-to-follow keto recipes made with easy-to-source ingredients.
The app is loaded with hundreds of yummy recipes for breakfast, lunch, dinner, snacks, and even desserts!
Learn more by visiting our Fit To Serve Group App Page.
Keto Tuna And Egg Salad
This recipe for keto tuna and egg salad is easy, nutritious, and flat-out delicious. It's a twist to the classic tuna salad that is loaded with flavor and low in carbs.
Ingredients
10 ounces of canned tuna in water (two 5 ounce cans)
1/3 cup green olives, sliced in half
1/3 cup red onions, chopped
1 celery, finely diced
2 tablespoons of chopped green onions
2 eggs, hardboiled and chopped
1/2 cup full-fat sour cream
1 tablespoon prepared dijon mustard
1/2 teaspoon sea salt
1/4 teaspoon black pepper
Instructions
Boil the eggs, peel them, cut them into bite-size pieces, and set them aside.
In a medium-sized mixing bowl, add the drained tuna and break up the tuna with a fork.
Add the mayonnaise, sour cream, mustard, salt, pepper to the tuna, Stir well to combine.
Next, toss in the sliced olives, onion, celery, green onions, and hardboiled chopped eggs. Stir and combine until fully incorporated.
Serve the tuna salad immediately or store it in a covered container in the refrigerator for up to 5 days.
Notes
Feel free to swap out the green onions for dill pickles if you prefer.
Nutrition Information:
Yield:

6
Serving Size:

1
Amount Per Serving:
Calories:

220
Total Fat:

9.5g
Saturated Fat:

3g
Cholesterol:

69mg
Carbohydrates:

2.9g
Net Carbohydrates:

1.9g
Fiber:

1g
Sugar:

.8g
Protein:

2.4g