This easy less than 1 net carb bread recipe, also known as keto cloud bread, oopsie rolls is a favorite in the ketogenic community. Oopsie bread has a light airy texture made possible by beating egg whites and cream cheese.
The whites are beaten until they are stiff peaks and it's what gives them their signature fluffy, spongy texture. It has a neutral flavor making it a great option when replacing bread in a sandwich.
My recipe also uses the egg yolk and a small amount of coconut flour, making it the best oopsie bread.
What kind of name is oopsie bread anyway? Well, this low carb bread got its name because they were first made by mistake, hence the oops name.
Don't you just love it when a mishap becomes a game-changer and is better than what you were first going for?
The original recipe is from Dr. Akins called Diet Revolution Rolls. Legend has it, that a low carber mistook the original recipe's cottage cheese for cream cheese.
Today, you can't go far in the low carb community and not find a version of this amazing, fortunate mistake bread.
Make sure you remember to also check out our Keto Cream Cheese Recipes for other delicious recipes that feature cream cheese.
Oopsie Low Carb Bread
There is no denying that one of the things most people miss when they first embark on a keto diet it's bread. This is why this girl has so many keto bread recipes on the site.
I did some investigating and it appears that the original recipe came from Your Lighter Side, this fabulous mistake gave birth to one amazing simple zero carb bread.
What makes this recipe special is how versatile it is and how it can be used easily as a substitute for a sandwich and can even be shaped like a hotdog, hoagie roll, or any shape really.
Since it first appeared you can find many versions of it.
My version of oopsie rolls not only uses
How To Make Oopsie Keto Bread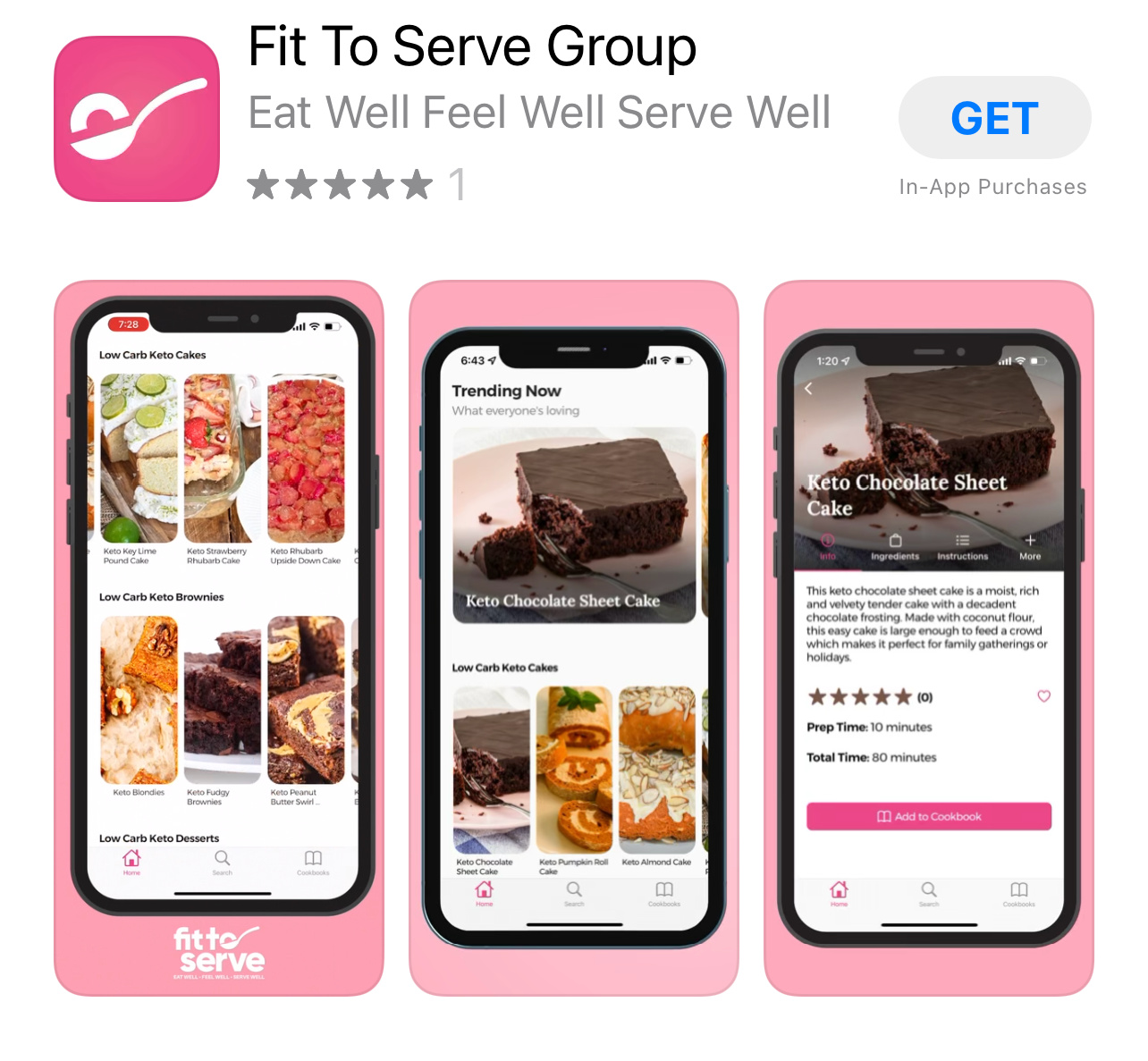 You'll only need a few ingredients to make this easy keto-friendly bread.
In the original recipe, there is no flour of any kind use but I found that a tiny amount of coconut flour gave the bread better structure.
The typical recipe for oopsie bread can be a little delicate and it's why I wanted to beef up the texture by the addition of coconut flour.
A plus when you want to use it in sandwiches so that it can withstand the weight of the filling and be less messy. The only real skill needed is the ability to separate eggs and beat egg whites.
Another benefit of adding a little bit of coconut flour is that it allows them to store well in the refrigerator.
The following are the ingredients you'll need:
Eggs, large
Cream cheese, full-fat softened
Cream of tartar, to help it rise and improve the flavor
Coconut flour
Salt
Customize Your Oopsie Keto Bread – Have some fun tweaks as you bake!
You can really have fun tweaking this bread recipe. I saw many people substitute the cream cheese for sour cream, and many more just add their favorite herbs and spices.
Basically, all you need to remember is to keep the egg to cream cheese or sour cream ratio them the same.
Well, if so many were already customizing this type of bread, you know I had to do the same. In order to keep things super easy to create and to have enough for leftovers, I made a bigger batch than most versions out there.
I used an 8-ounce package of cream cheese, both beaten egg whites, and beaten egg yolks, plus some coconut flour to mine. The addition of coconut flour makes for a better bread-like texture in my book. I also chose to bake mine at 350 degrees instead of the original 300.
I encourage you to enjoy experimenting in your low carb keto kitchen. Whatever you do, don't make missing bread a reason to not go low carb.
How Long Does Oopsie Low Carb Bread Keep?
Unlike other versions of this bread, this stores well. I like placing my rolls in a sealed container before placing them in the refrigerator for up to 7 days.
You can also keep them stored in a dry cool room for up to two days.
Tag us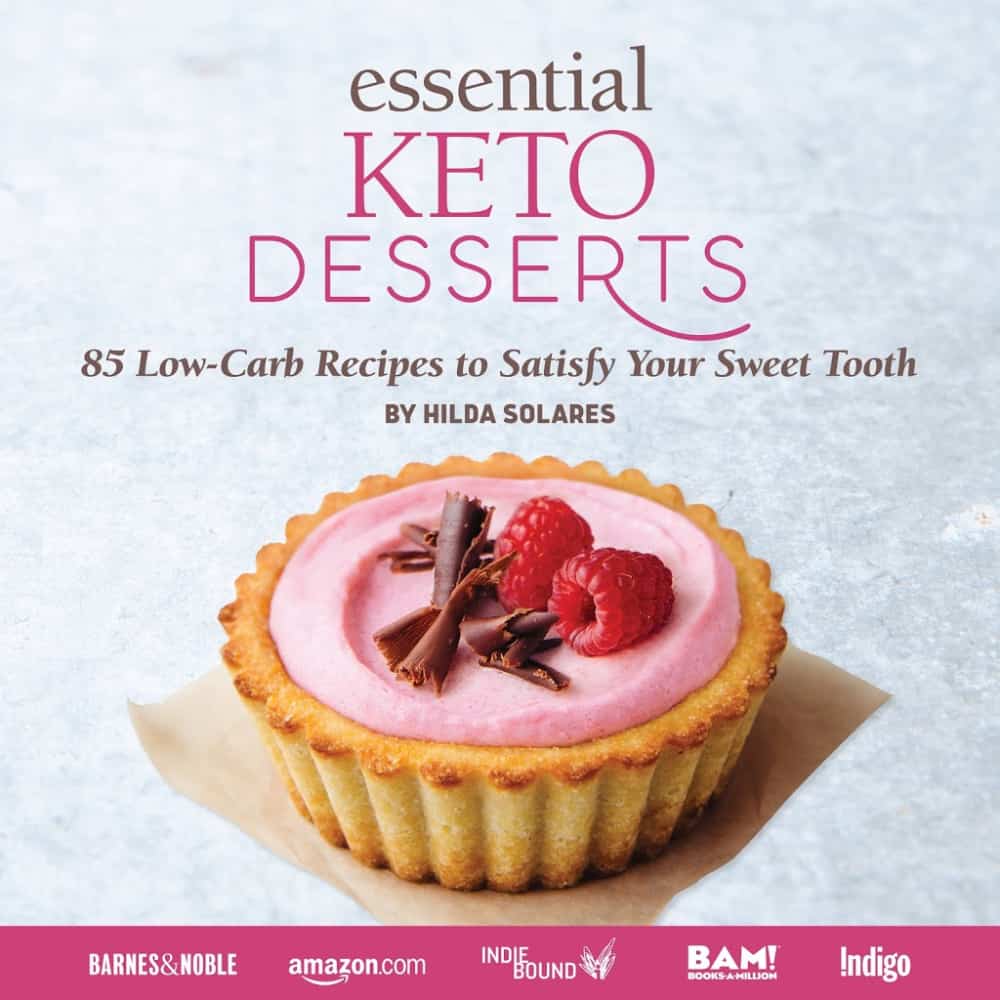 I sure hope you will give this recipe a try and will help us share it. If you give it a try, make sure you remember to tag us on Instagram, Facebook, and Pinterest. It's what keeps this girl encouraged to keep sharing and perfecting her recipes.
Also, check out our Amazon Store for our recommendations. You might be surprised by how many great keto options are at your disposal.
Grab Our Books!
In case you don't know we have two books for you, Essential Keto Bread and Essential Keto Desserts both inspired by your requests over the years. It's our prayer these keto cookbooks will help make keto a delicious breeze for you.
Join Our Jesus And Keto Movement
Looking for an online support system to help you stay the course on keto? As a family, we came to the keto diet looking at it from a Christian perspective.
As believers, we live our lives supported by God's grace. So when the Holy Spirit led us to combine our Christian faith and the keto diet, we did so in hopes of finding lasting transformation.
When we followed the Holy Spirit's prompting to we got on the path to real transformation. Knowing firsthand the benefits of this decision we have created a closed Christian group that is using the keto diet to transform their lives.
We invite you to join our Private Facebook Group and see if it's not the key you have been missing.
Recommended Keto Supplement
Arming yourself with keto recipes is certainly key in doing this diet long enough to see the many benefits. But even with the best low-carb ketogenic recipes sometimes additional help is needed.
This is when we also encourage you to have the right supplements to help you get and stay in ketosis. Because when you have the right tools the keto diet becomes easier.
Perhaps you've struggled to get into ketosis consistently on your low-carb keto diet, or you've hit a plateau that doesn't seem to budge, consider using Perfect KETO's bundle to assist you. It's a great way to see the benefits sooner rather than later.
You'll learn how to elevate your ketones naturally and enter into ketosis more quickly. Being at a deeper level of ketosis will help reduce your appetite, carb cravings, and give you lasting energy. These are the things you want to see happen as they make this diet sustainable and it's why we recommend them.
Perfect Keto has offered our readers a 15% discount on their products. Simply use this link for all qualifying products and the code FITTOSERVE at checkout.
Oopsie Bread
This recipe for keto cloud bread (oopsie bread) makes the perfect nearly zero carb option . It's an easily customizable recipe.
Ingredients
8-ounce package of cream cheese (room temperature)
8 eggs separated
¼ teaspoon of tartar powder
¼ teaspoon of salt
Instructions
Separate your eggs carefully being sure to not get any yolk into the egg whites. Reserve the yolks to beat separately.
In a large mixing bowl using an electric mixer beat the egg whites and tartar powder until stiff but not dry.
Preheat your oven to 350 degrees
Line a baking sheet with parchment paper.
In another large bowl using an electric mixer beat the egg yolks, the softened cream cheese, and sea salt until completely blended.
Stir in the coconut flour to the egg yolk batter.
Lastly, fold the beaten egg whites into your egg cream cheese mixture.
Mix gently until fully incorporated.
Place your batter using a tablespoon onto a parchment paper or parchment-lined cookie sheets. Each roll is about 3 inches in diameter.
Bake your oopsie bread for about 20-25 minutes.
Allow them to cool on the sheet for a few minutes, and then remove to a rack and allow them to cool further before storing.
Your oopsie bread can be kept in a container in your refrigerator for about 5 days.
You can even heat up the oopsie bread in your toaster easily.
Recommended Products
As an Amazon Associate and member of other affiliate programs, I earn from qualifying purchases.
Nutrition Information:
Yield:

16
Serving Size:

1
Amount Per Serving:
Calories:

92.5
Total Fat:

8.1g
Saturated Fat:

5.1g
Carbohydrates:

0.9g
Net Carbohydrates:

0.9g
Fiber:

0g
Sugar:

0.2g
Protein:

4.5g
Save
Save
SaveSave
SaveSave
SaveSave
SaveSave
SaveSave
SaveSave