Oopsie Bread, A Great Low Carb Option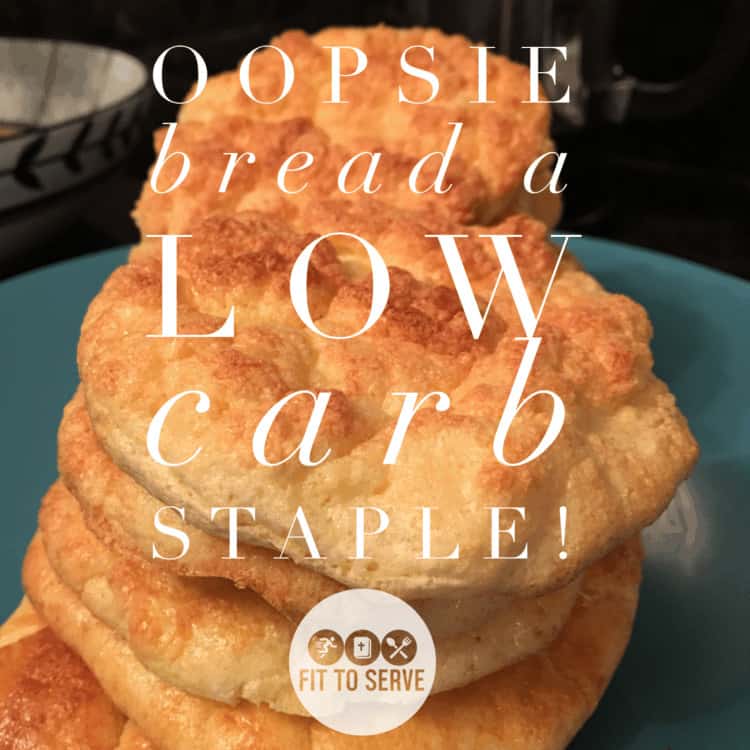 Oopsie bread what kind of name is that anyway? Well, these low carb bread substitutes got their name because they were first made by mistake.
Don't you just love it when an oops becomes a game-changer and is better than what you were first going for?
The original recipe is from Dr. Akins called Diet Revolution Rolls. Legend has it, that a low carb mistook the original recipe's cottage cheese for cream cheese.
Today, you can't go far in the low carb community and not find a version of the oopsie bread.
Make sure you remember to also check out our Keto Cream Cheese Recipes for other delicious recipes that feature cream cheese.
Oopsie Bread – Credit Where Credit Is Due
I tried to find out who created this fabulous mistake to give them proper attribution because I know how discouraging it is to create a recipe only to see it elsewhere without any credit to the originator.
That's what happened to me with my Low Carb Keto Cream Cheese Pound Cake. It's so unfair but it seems to be the case all too frequently.
Unfortunately, I finally had to give up after searching for what seemed like forever. If anyone knows who to give the proper credit to, please let me know. I would be thrilled to tag them in this post.
What I did, however, find while searching is how many people have adapted this recipe to fit their own personal preferences.
Customize Your Oopsie Bread
You can really have fun tweaking Oopsie Bread Recipe. I saw many people substitute the cream cheese for sour cream, and many more just add their favorite herbs and spices.
Basically, all you need to remember is to keep the egg to cream cheese or sour cream ratio them the same.
Well, if so many were already customizing the oopsie bread, you know I had to do the same. In order to keep things super easy to create and to have enough for leftovers, I made a bigger batch than most versions out there.
I used an entire 8-ounce package of cream cheese and added coconut flour to mine. The addition of coconut flour makes for a better bread-like texture in my book. I also chose to bake mine at 350 degrees instead of the original 300.
I encourage you to enjoy experimenting in your low carb keto kitchen. Whatever you do, don't make missing bread a reason to not go low carb.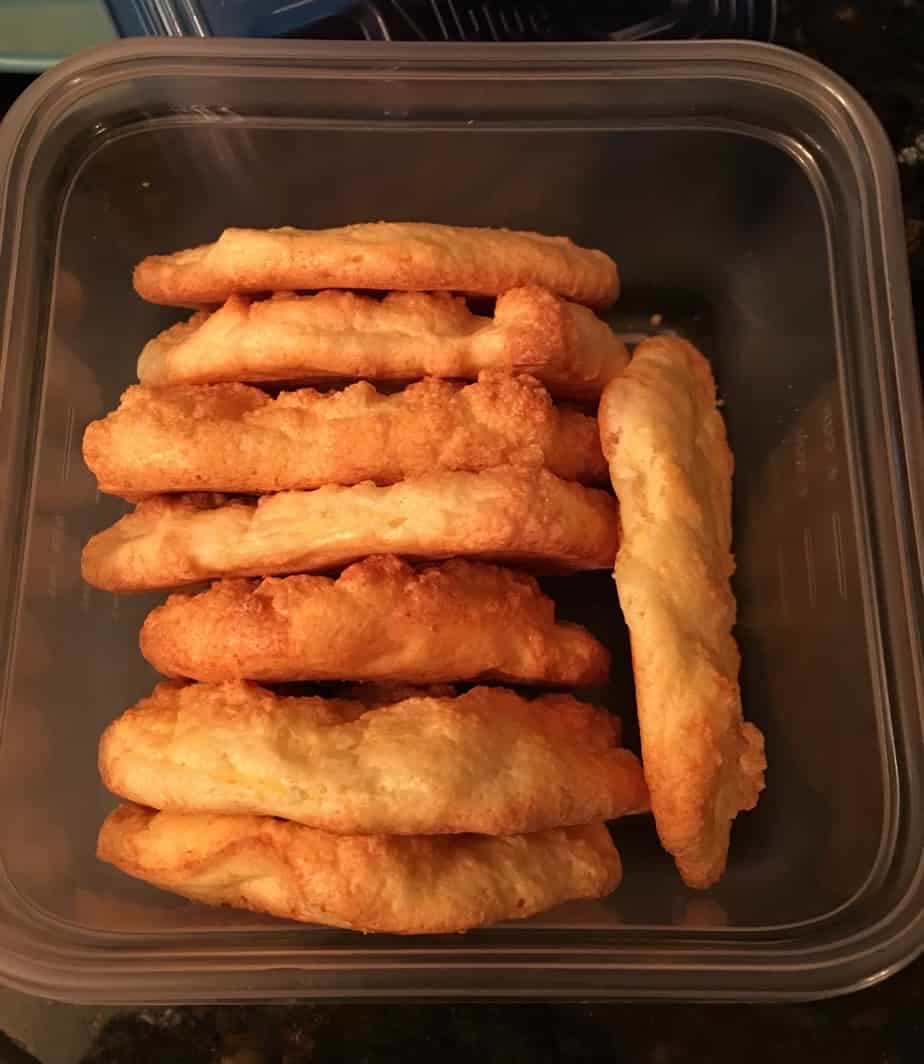 Keto Hack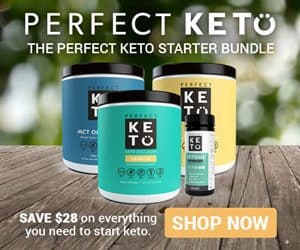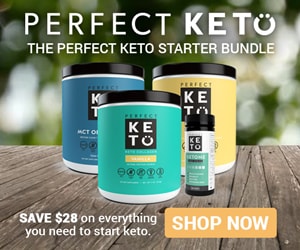 Have you struggled to get into ketosis consistently on your low carb keto diet, or you have hit a plateau that doesn't seem to budge?
Consider using exogenous ketones. Using exogenous ketones will naturally elevate your ketones allowing you to enter into ketosis in under an hour.
You will reap the benefits of being in ketosis quickly making it much easier to see the results you are hoping for. Exogenous ketones can help reduce your appetite, carb cravings making it easier to say no to food temptations.
Entering into ketosis by drinking exogenous ketones makes the low carb keto lifestyle a viable sustainable option.
We are seeing how this all-natural supplement is helping so many of our Fittoserve Group Community achieve their goals.
Oopsie Bread, A Great Low Carb Option
Yield: 16

Prep Time: 10 minutes

Cook Time: 25 minutes

Total Time: 35 minutes

oopsie bread a simple low carb bread option
Ingredients
1 8 ounce package of cream cheese (room temperature)
8 eggs separated
¼ teaspoon of tartar powder
¼ teaspoon of salt
Instructions
Pre-heat your oven to 350 degrees.
Separate your eggs.
In a stand up mixer beat the egg whites and tartar powder until stiff but not dry.
Beat you egg yolks, softened cream cheese and sea salt until completely blended.
Stir in the coconut flour to the egg yolk batter.
Lastly, fold the egg whites into your egg cream cheese.
Mix gently until fully incorporated.
Place your batter using a tablespoon onto a parchment paper or parchment-lined cookie sheets.
Bake your oopsie bread for about 25 minutes.
Allow them to cool on the sheet for a few minutes, and then remove to a rack and allow them to cool further before storing.
Your oopsie bread can be kept in a container in your refrigerator for a week, or frozen even longer. To heat up just pop into your toaster.
Nutrition Information:
Yield: 16 Serving Size: 1
Amount Per Serving: Calories: 92.5Total Fat: 8.1gSaturated Fat: 5.1gCarbohydrates: 0.9gFiber: 0gSugar: 0.2gProtein: 4.5g

SaveSave
SaveSave
SaveSave
SaveSave
SaveSave
SaveSave
SaveSave