This delicious Crepini keto lasagna is going to make it possible for you to easily enjoy lasagna while doing a low-carb keto diet.
It's a recipe that replaces high carb, gluten-loaded pasta noodles with cauliflower egg thins for a lasagna that tastes like regular lasagna!
Crepini egg wraps makes it possible to enjoy a lasagna that is not only keto-friendly but super easy to make.
You'll find an abundance of keto-friendly lasagna recipes that either leave out the noodles completely, which frankly just doesn't do it for me. Or their recipes cleverly use some sort of vegetable to take the place of the pasta lasagna noodles.
Which can work, after all, I happen to have a delicious recipe for keto zucchini lasagna that is very tasty and fairly easy. And if you're a fan of zucchini it's a fantastic option you should also give it a try.
However, using a vegetable as a replacement for pasta has its disadvantages, for one it can hold a lot of water and can make the dish a little soggy. This is particularly a problem if you have any leftovers you want to reheat.
Plus not everyone likes the added flavor that zucchini or say eggplant can add.
Keto Lasagna With Crepini Egg Thins
When I stumbled upon Crepini Egg Thins I knew I had a super easy hack to bring pasta back into our family with a recipe that would fool even the most discriminating palates.
All it took was slightly tweaking my family lasagna recipe to make it a delicious, easy keto-friendly lasagna that can be put together and enjoyed quickly.
Enjoy an authentic tasting homemade lasagna that features all the flavors of traditional lasagna without the carbs that come from the pasta.
There is no denying that if you're a fan of pasta and doing keto, missing pasta can make it quite challenging to stay committed. But that no longer has to be the case.
Not only will using egg thins keep you on course but it's a SUPER easy option since there is no need to boil the noodles, like in a traditional lasagna recipe. Winning!
What Are Crepini Egg Thins?
Disclosure: Some of the links below are affiliate links, meaning at no additional cost to you, I will earn a commission if you click through and make a purchase.
If you are wondering what exactly are Crepini egg thins, they are crepes made with eggs and cauliflower powder.
By using eggs and cauliflower powder in their crepes they have found a way to have a zero net carb very pliable great tasting wrap. It's basically, a crepe that gains its structure from the added cauliflower.
They are grain-free, paleo-friendly, dairy-free, low carb, and low-calories! Each egg thin clocks in at only 8 calories, 1 protein, and of course zero net carbs.
Honestly, I love how they can be used in savory dishes like my lasagna recipe or even sweet.
Although the egg thins on its own doesn't really taste like noodles, they actually have a neutral taste. The texture is quite good, and since it's pliable, once it is layered between meat, sauce, and cheese, well let's just say it will fool your taste buds.
Wondering where to find Crepini Cauliflower wraps? Some local markets carry them, but you can also find them on Amazon.
How To Make Keto Lasagna With Crepini
It really doesn't get easier than this as far as making a keto-friendly lasagna recipe. I am sharing my homemade meat pasta sauce that has zero added sugar to ensure it stays low in carbs.
But if you want to save time you could also try using a sauce like Rao's marinara sauce or Yo Mama's Foods both of which are keto-friendly options.
Then it's a matter of making the ricotta filling by combing whole ricotta cheese, mozzarella cheese, parmesan cheese, egg, and spices.
This recipe makes a 9×9 but it can easily be doubled. You'll be will be cutting each wrap in half, making it easier to layer.
Then in a greased baking dish, you'll alternate layers of meat sauce, crepe, ricotta cheese filling. It's then topped with shredded mozzarella cheese. It's baked in a preheated 350-degrees oven for forty-forty five minutes.
Tag Us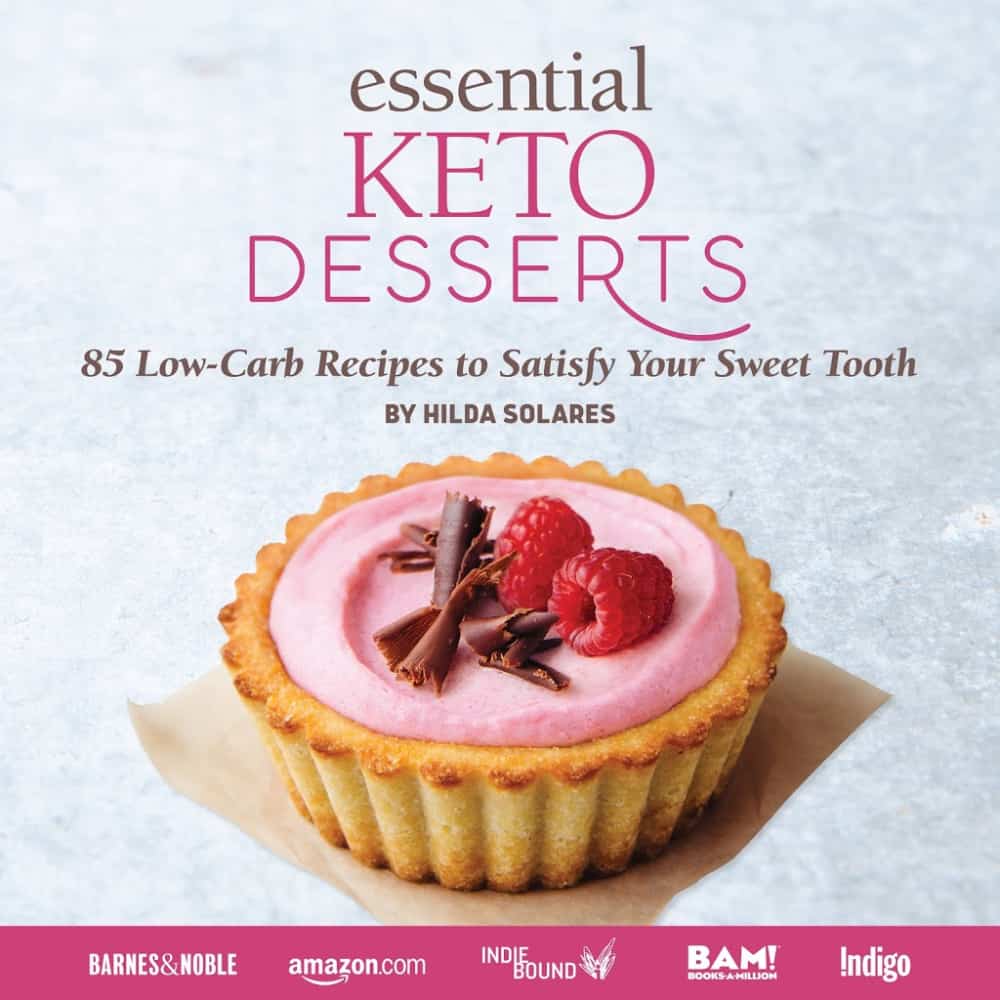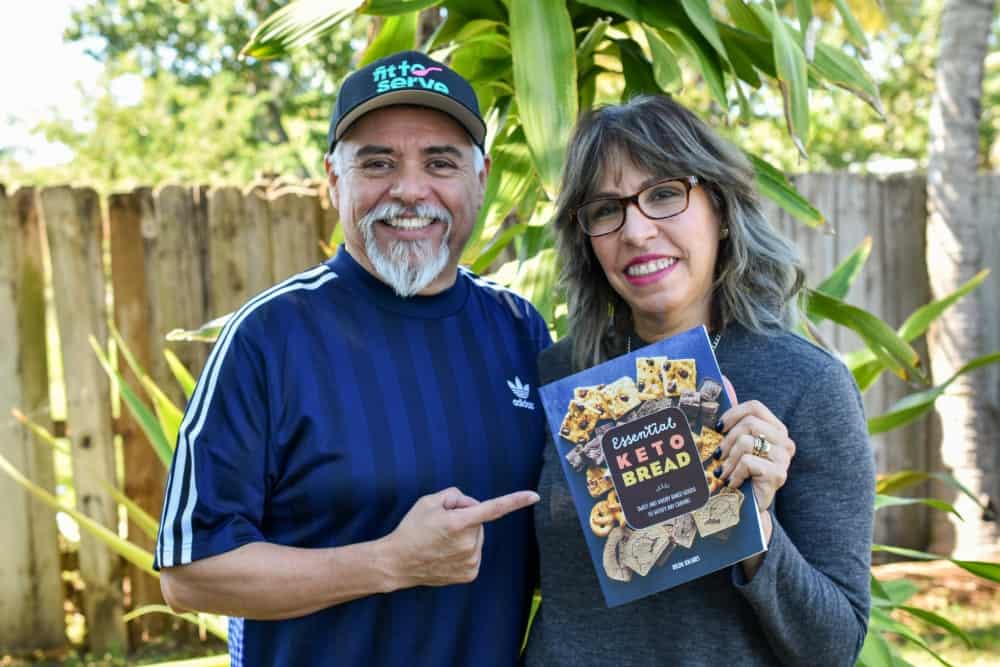 When I first went keto I thought I would have to say goodbye to lasagna forever, thankfully I was wrong. Not only can you embrace lasagna while doing keto, but it's also just a much healthier, quicker option.
I sure hope you give this Crepini keto lasagna a try, once you do, make sure you remember to tag us on Instagram, Facebook, and Pinterest. It's what keeps us encouraged to keep sharing and perfecting our recipes.
Also, check out our Amazon Store for our recommendations. You might be surprised by how many great keto options are at your disposal.
Don't forget to subscribe to our email list so that we can stay connected.
In case you don't know I have authored two books for you, Essential Keto Bread and Essential Keto Desserts both inspired by your requests over the years. It's my prayer these keto cookbooks will help make keto a delicious breeze for you.

Join Our Jesus And Keto Movement
In case you don't know, Randy and I came to the keto diet looking at it from a Christian perspective. As believers, we live our lives supported by God's grace.
So when the Holy Spirit led us to combine our Christian faith and the keto diet, we did so in hopes of finding lasting transformation.
When we followed the Holy Spirit's prompting to we got on the path to real transformation. Knowing firsthand the benefits of this decision we have created a closed Christian group that is using the keto diet to transform their lives.
We invite you to join our Private Facebook Group and see if it's not the key you have been missing. Note that once you click the link you will be prompted to answer a few questions that ensure that you understand what this group stands for.
Favorite Keto Meal Planner
If you've been looking for an easy way to meal plan, consider checking out my review on Real Plans.
By using a keto meal planner you will free up your time by streamlining the process. I hope you agree with me that the last thing anyone needs, is to spend hours attempting to put a meal plan together.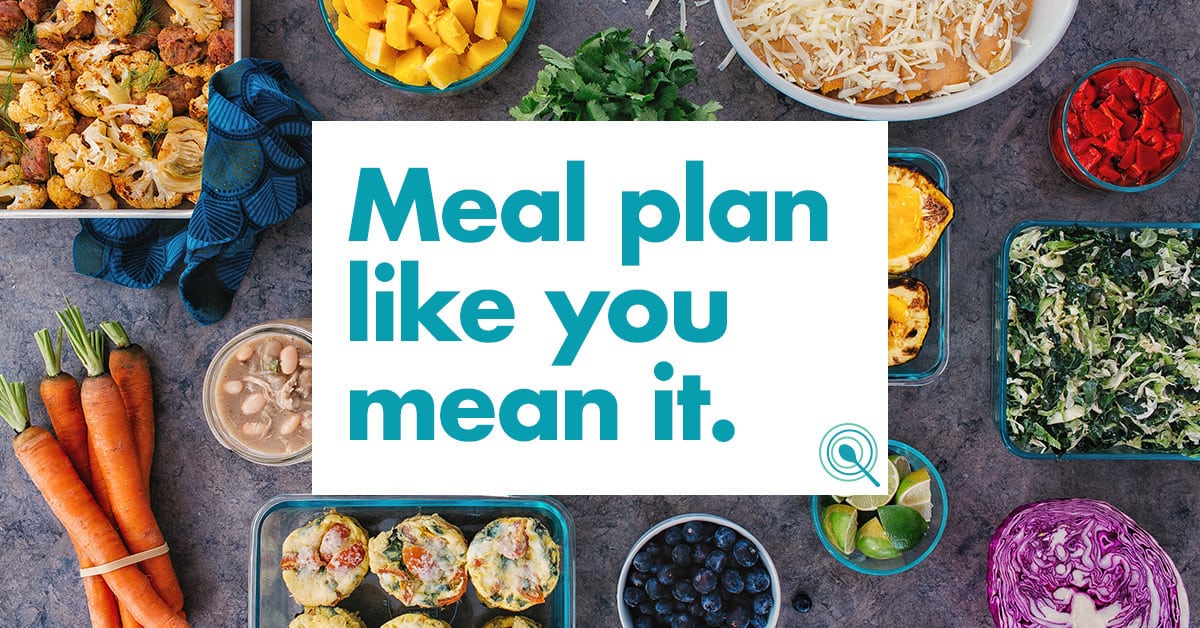 Real Plans will finally put an end to frustrating hours of trying to create healthy meals. After all, we all know how challenging it can be to meet the demands of our full lives.
I love how Real Plans understands that the average busy person has no clue how to meal plan successfully, let alone consistently. Plus you can even use our Keto Recipes to form to create your weekly meal plans.
Crepini Keto Lasagna
Total Time:
1 hour
20 minutes
This delicious recipe for keto lasagna is made with Crepini a cauliflower crepe as an alternative to pasta. This keeps the dish low in carbs and keto-friendly. It's a simple way to enjoy lasagna while doing keto.
Ingredients
Meat Sauce
3 tablespoons extra-virgin olive oil
1 small onion, finely chopped about 4 ounces
1 pound of ground beef lean beef
1/2 pound of Italian sausage without casing
28-ounces of crushed tomatoes
4 ounces of tomato paste
1 ½ cups of water
2 tablespoons dried oregano
2 tablespoons of dried basil
1/2 teaspoon red pepper flakes
¼ teaspoon of black pepper
1 teaspoon of dried onion powder
1 teaspoon of dried garlic powder
3 cloves of fresh garlic crushed
2 teaspoons sea salt
Ricotta Cheese Layer
15 ounces whole milk ricotta cheese
1 ½ cups mozzarella cheese
1/4 teaspoon freshly ground black pepper
1/4 teaspoon of salt
1 egg
1/2 cup of grated parmesan cheese
1/8 teaspoon of ground nutmeg
Egg thins
1 pack of 12 Crepini egg thins with cauliflower wraps sliced in half for a total of 24 slices
Mozzarella Cheese Topping
1 1/4 cup shredded mozzarella cheese
1/4 cup of grated parmesan cheese
Instructions
Preheat the oven to 350°F.
In a large skillet set over medium heat, heat 3 tablespoons of olive oil.
Add the onion, garlic, and red pepper flakes and cook, until the onion and garlic are translucent.
Add the ground beef and Italian sausage without casing and cook, until brown.
Add the crushed tomatoes, tomato paste, and water.
Next add the oregano, basil, and salt. Allow the meat sauce to cook and reduce until the sauce has thickened. Set the sauce aside.
To make your filling in a large bowl combine the ricotta cheese, mozzarella cheese, and parmesan cheese. Next, add the egg and dash of nutmeg and combine well.
Slice each Crepin wrap in half for a total of 24 slices to make it easier to layer.
To a 9x9 well-greased baking dish, add a layer of the meat sauce and add the first layer of Crepini 12 halves over the meat sauce. Note that the edges of wraps may overlap and that's fine.
Add about 1/2 cup of the ricotta cheese filling and spread evenly across the top.
Add 1/2 of the remaining meat sauce across the ricotta cheese layer and spread evenly. Sprinkle 1/4 cup of mozzarella cheese.
Repeat the second layer of Crepini the other 12 half slices, meat sauce, ricotta filling, and mozzarella.
Sprinkle 2 tablespoons Parmesan cheese over the surface.
Bake for 40 to 45 minutes, or until the keto lasagna is bubbling and the top is lightly brown. Let stand for 20 minutes before slicing and serving.
Nutrition Information:
Yield:

12
Serving Size:

1
Amount Per Serving:
Calories:

277
Total Fat:

16.9g
Saturated Fat:

6.4g
Cholesterol:

81mg
Sodium:

307mg
Carbohydrates:

7.2g
Net Carbohydrates:

5.7g
Fiber:

1.5g
Sugar:

3.3g
Protein:

24.4g