This keto Cuban bistec de Palomilla recipe is as quintessential as it gets when it comes to Cuban Cuisine. It's not only a delicious way to enjoy authentic Cuban food, but it's also super easy to make.
Bistec is also known as bistec encebollado, which most people know as steak and onions. The fact that it's a type of steak makes it naturally low in carbs.
However, this dish is usually served on a bed of white rice in most Cuban homes and restaurants, making it a no-go on a keto diet since rice has way too many carbs. We make it keto-friendly by serving it with cauliflower rice while remaining true to the rich flavors that so many have come to love.
My father is of Cuban descent and having grown up in South Florida in a little town known for its vast Cuban community, well let's just say this girl knows Cuban food intimately.
In fact, I have an entire collection of keto Cuban food for those of you looking for low-carb versions of this type of cuisine.
Keto Cuban Bistec De Palomilla
Whether you're born and raised Cuban, a Miami native, or just can't get enough Cuban cuisine, this recipe for an easy keto steak and onion dish is sure to please.
It's so good that even if you are not familiar with Cuban food you should give it a try and see why all the raving about this type of steak is a real thing in the Hispanic community.
You'll be hard-pressed not to find on the menu of Cuban restaurants a palomilla steak.
What Kind Of Meat Is Bistec?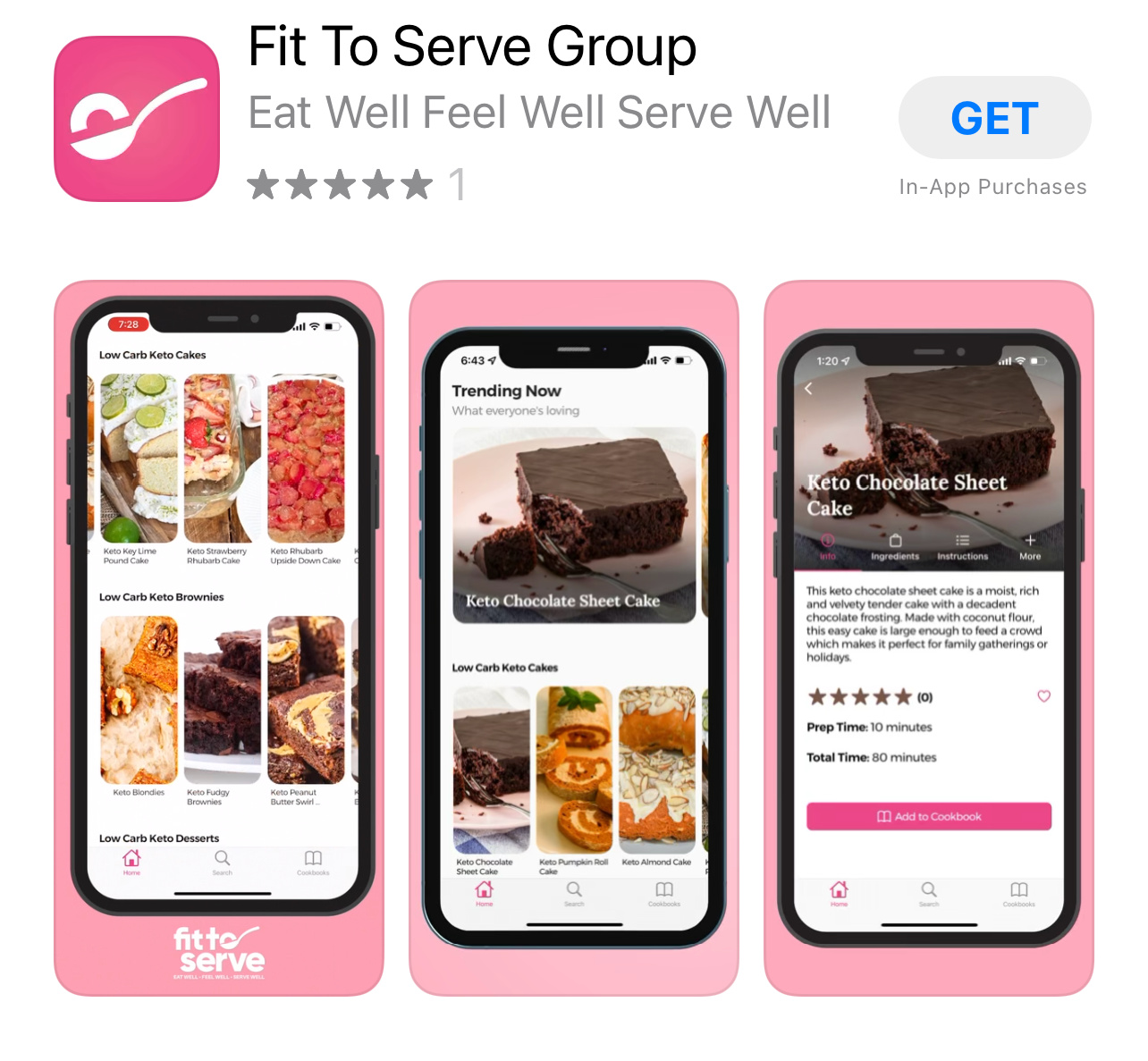 Wondering what type of meat is bistec? It's simply a very thin cut of top sirloin steak. Cuban's call it bistec de Palomilla you may know it is a butterflied beefsteak. The word Palomilla in Spanish refers to a type of moth hopefully this clarifies things for you.
Look no matter what you call it, one thing most will agree with is that this low-carb Cuban bistec is super delicious and bound to become a favorite because of its simplicity. Since it's a thin cut of steak it will also bring dinner to the table in less time.
In order to get the right level of even thinness, the use of meat mallets is usually employed and in most local Hispanic supermarkets you can even get them prepackaged this way.
How To Make Keto Cuban Steak
As far as recipes go, making a low-carb Cuban steak is pretty straightforward. Once you pick the correct cut of meat and season your thin steaks it gets quickly pan-fried in minutes.
The steak is seasoned with a simple marinade of lime juice, black pepper, garlic powder, onion powder, dried oregano powder, cumin powder, crushed garlic cloves, and sliced yellow onions. The steak is cooked in a large skillet over medium-high heat and then cook the onions in the same pan ensuring it soaks up all the flavor of the steaks. It's then garnished with some fresh parsley before serving.
I also like to add a couple of tablespoons of butter once the steak is cooked since the top sirloin is quite low in fat. This way you make sure you meet your fat macros while doing keto. You can also opt for a couple of tablespoons of olive oil if you prefer. Adding the little extra fat also adds more flavor and keeps the steaks tender.
Serve with a side of cauliflower rice and a green salad and skip the black beans, and platanitos (sweet plantains) in order to keep this low enough in carbs to call it a keto-friendly meal.
Tag Us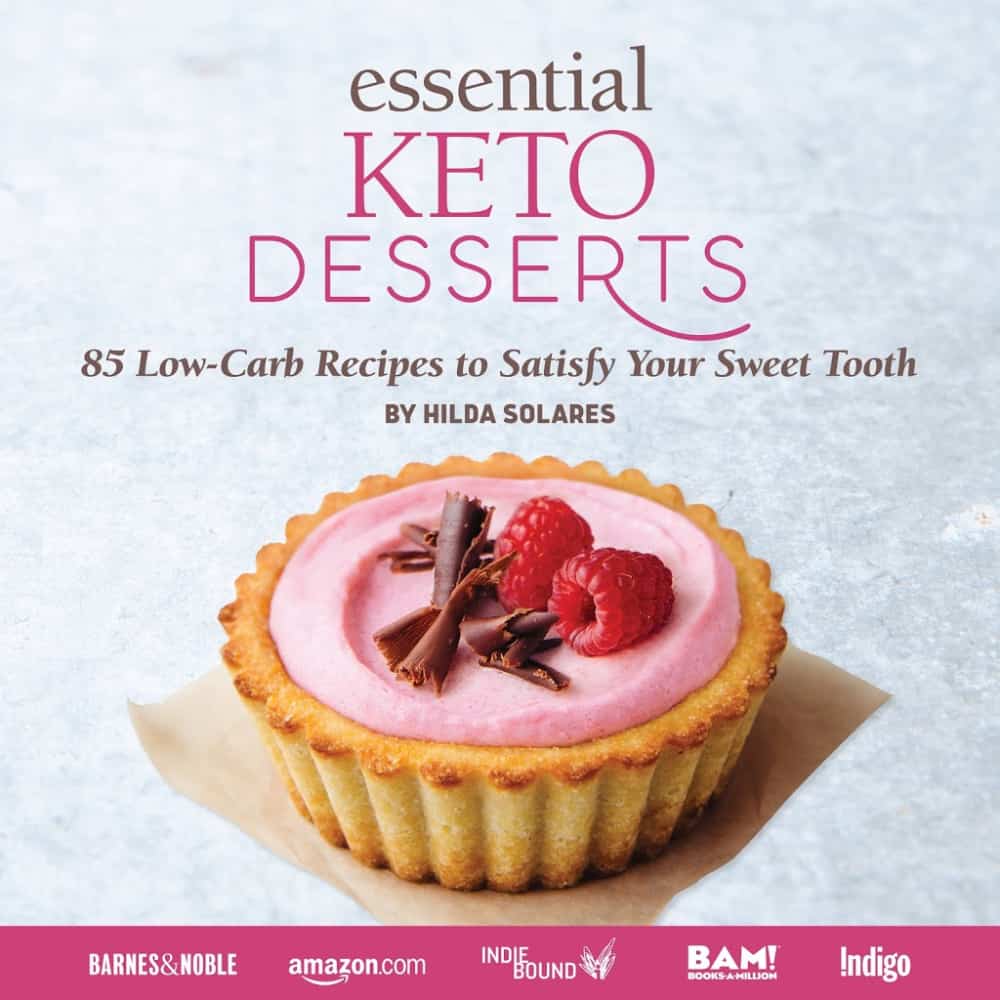 I sure hope you will give these keto-friendly Cuban Bistec a try. Once you do, make sure you remember to tag us on Instagram and Facebook.
Be sure you also visit our Keto Hispanic Food for more Latin recipes!
Also, check out our Amazon Store for our recommendations. You might be surprised by how many great keto options are at your disposal.
Grab Our Books!
In case you don't know we have two books for you, Essential Keto Bread and Essential Keto Desserts both inspired by your requests over the years. It's our prayer these keto cookbooks will help make keto a delicious breeze for you.
Join Our Jesus And Keto Movement!
Randy and I came to the keto diet looking at it from a Christian perspective, it's the filter we choose to see from. When we decided to combine our Christian faith and the keto diet, we did so in hopes of finding lasting transformation.
To say we needed God's intervention is putting it mildly. When we followed the Holy Spirit's lead to embrace the ketogenic diet and to combine it with our faith, we got on the path to real transformation.
If you are looking for a Christian group that is using the keto diet to transform their lives we invite you to join our Private Facebook Group and see if it's not the key you have been missing.
Be sure to request our FREE Jesus and Keto E-Book (First 7 Days) We hope it blesses you.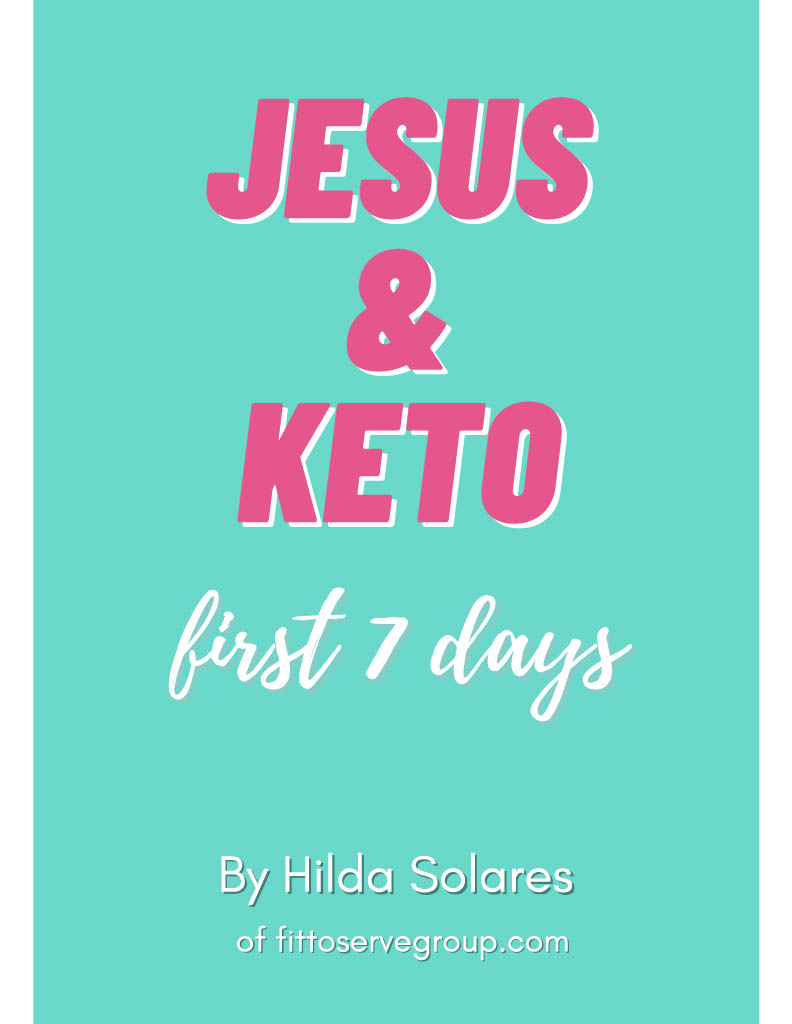 Fittoservegroup Keto App
Looking for a fast way to access our keto recipes? We got you covered. There's an app for that. Yup, there's a Fit To Serve Group App and it's going to make your keto diet a delicious breeze!
Access hundreds of recipes that are all sugar-free, gluten-free, and keto-friendly.
Enjoy early access to recipes before they go live on the website. Plus, bonus recipes that are exclusive to the app. Make your own personal cookbooks that you can use to organize your favorite recipes.
Search recipes by title, ingredients, keywords, and categories, and of course every recipe shows complete nutritional facts. Get the Fit to Serve Group App for easy-to-follow keto recipes made with easy-to-source ingredients.
The app is loaded with hundreds of yummy recipes for breakfast, lunch, dinner, snacks, and even desserts!
Learn more by visiting our Fit To Serve Group App Page.
Keto Cuban Bistec De Palomilla
Additional Cooking Time:
5 minutes
Easy Keto Cuban Bistec De Palomilla allows you to enjoy a classic Cuban meal that is super flavorful without the worry of having too many carbs.
Ingredients
2 1/4 pounds of top sirloin steak sliced thin (6 steaks)
2 teaspoons of salt, I use sea salt
1 1/4 teaspoon of garlic powder
1 teaspoon of onion powder
1/2 teaspoon of dried oregano
1/4 teaspoon of cumin powder
1/4 teaspoon of black pepper
1/4 cup of lime juice
2-3 tablespoons of your choice of vegetable oil, I use avocado oil
1 large yellow onion thinly sliced
2 garlic cloves minced
Fresh parsley or basil to garnish (optional)
2 tablespoon of unsalted butter or olive oil
Instructions
In a small bowl combine the salt, garlic powder, onion powder, cumin powder, oregano powder, black pepper. Set aside.
On a large sheet pan place the thin cut sirloin steaks and season both sides of the bistecs with the prepared seasoning.
If your steaks are not thin enough, you can flatten your steaks easily with a meat mallet.
Pour the lime juice evenly on both sides of the steaks. Set aside and allow to marinade on the kitchen counter.
Next, slice your onions and mince the garlic, and set aside.
Heat the vegetable oil in a large skillet pan over medium-high heat.
Once the oil is hot add 1 to 2 steaks in the pan and cook the steak for about 1 to 2 minutes on each side being sure to brown before flipping the steaks. Frying time will vary depending on the thickness of your steaks.
After all the steaks have been cooked, reserve the oil and meat drippings and add the sliced onions and cook over medium-high heat stirring until they begin to brown. Once they start to brown, add the fresh garlic and cook until they are both translucent. At this point, you add a couple of tablespoons of butter or olive oil and give them a good stir.
Add the brown onions and garlic to the top of the steaks and garnish with parsley or fresh basil.
Serve the keto Cuban Bistec de Palomilla with cauliflower rice.
The bistecs are best served immediately.
Notes
This recipe can be halved or doubled easily.
Nutrition Information:
Yield:

6
Serving Size:

1
Amount Per Serving:
Calories:

325
Total Fat:

16g
Saturated Fat:

3.2g
Cholesterol:

106mg
Sodium:

800mg
Carbohydrates:

2g
Net Carbohydrates:

1g
Fiber:

1g
Sugar:

1g
Protein:

39g