These keto shortbread brownies combine two classic favorites brownies and shortbread cookies. It features a buttery shortbread crust that holds the fudgiest keto brownies.
And since I cannot leave good enough alone, I also added a chocolate ganache layer to further intensify the richness of this keto dessert.
When faced with the decision between enjoying some keto cookies or a keto brownie, we are normally forced to choose between one or another.
However, that is not the case with this low-carb shortbread brownie recipe, since you can have them both! It's a two-in-one keto dessert, that will rock your tastebuds!
This recipe was inspired by Michelle's keto brownies and our classic keto shortbread cookies two recipes that are well-loved on our site.
Keto Shortbread Brownies
If you've never had a brownie that has a buttery shortbread crust, you may be wondering if that's even necessary. But trust me, once you do you'll understand that not only do the flavors work beautifully together, but the contrast between textures REALLY works.
I promise you that this combo is guaranteed to please your palate and silence your sweet tooth. These keto shortbread brownies are not only delicious but all those layers make for a beautiful keto dessert.
A plus when you are wanting to share a treat with friends and family and want to impress them with your keto recipe.
The making of these gluten-free shortbread brownies is pretty straightforward even though there are a few steps because of the different layers.
The following are some tips, note that the full printable recipe is at the bottom of the post.
In order to keep these almond flour shortbread brownies low in carbs, I swapped out the traditional white flour for almond flour, used baking chocolate for a maximum chocolate flavor, and of course, used a sugar substitute that has zero glycemic impact.
How To Make Keto-Friendly Shortbread Brownies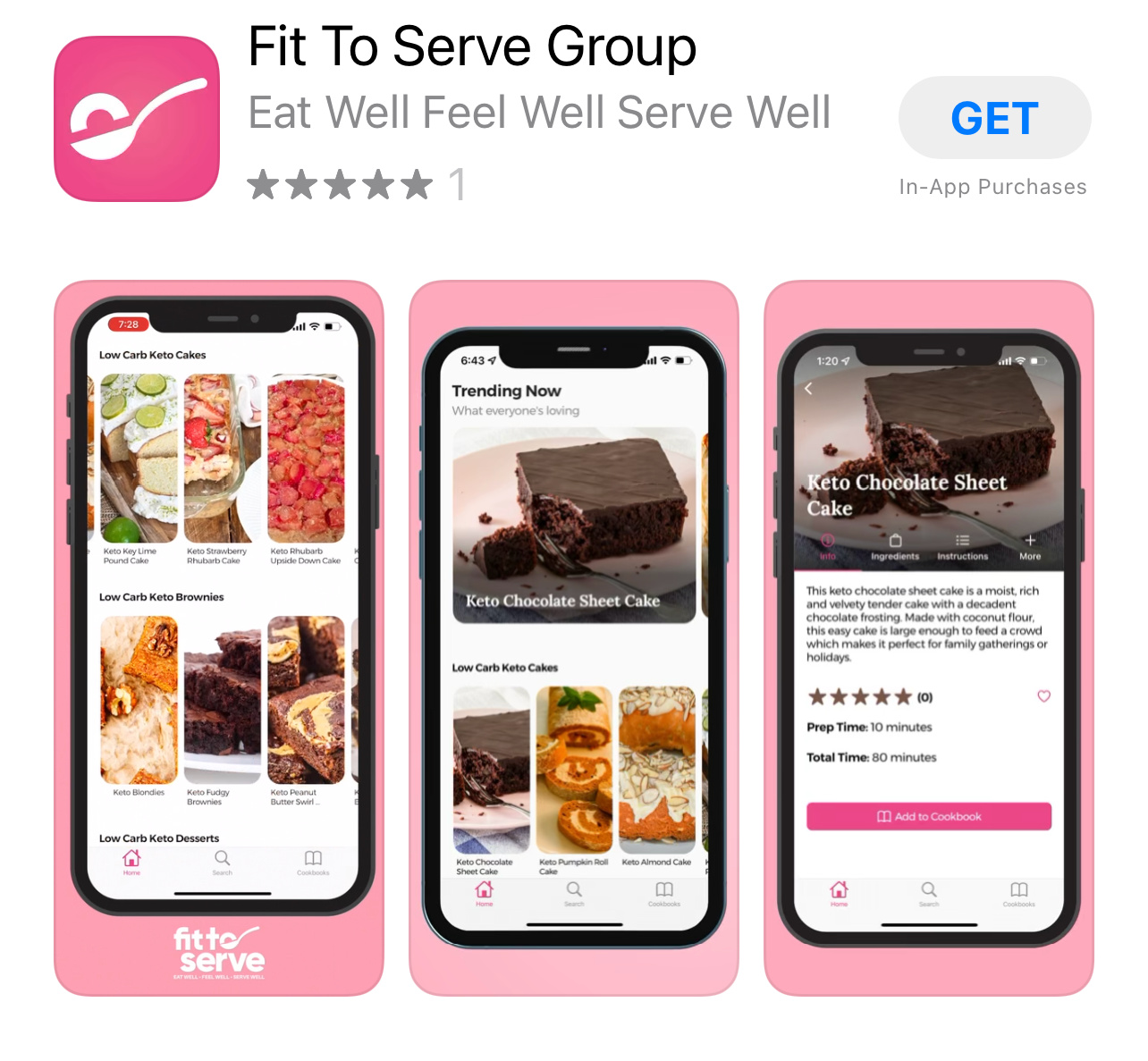 Disclosure: Some of the links below are affiliate links, meaning at no additional cost to you, I will earn a commission if you click through and make a purchase.
You'll first make the shortbread crust, using cold sliced butter. It's something that is pretty common in shortbread cookies and it's what ensures the perfect crisp texture. It's also important to chill the dough for at least 25 minutes before baking.
I recommend that while you chill the shortbread crust that preheat the oven and make the brownie batter layer.
Bake the chilled crust for about 25 minutes until it is lightly golden. Once the shortbread crust is allowed to cool, you then proceed to make add the brownie layer and then return the brownie shortbread for a quick 15-minute bake to allow the brownie layer to cook.
The batter for these brownies is made over a double-boiler and I think it's what ensures the richest flavor and best texture.
If you do not have a double-boiler, you can make your own by placing a large glass mixing bowl over a pot of simmering water.
Just make sure you do not allow the bowl to touch the hot water. The use of a double boiler means that you are cooking with steam.
You will start off by adding your baking chocolate and butter to the bowl and allowing them both to gently melt. Then you can whisk in the sugar substitute. Once that comes together you'll need to take it off the heat, allow it to cool slightly before adding the eggs and vanilla extract.
You'll know it's ready when the top rises slightly. The key is to not over-bake so that the brownie layer stays moist and rich.
I've added a third ganache layer to this keto-friendly brownie shortbread recipe, but that is an optional layer and has not been added to the nutritional facts.
Below are the ingredients you'll need.
Ingredients Needed
Sugar-free chocolate chips, for the optional ganache topping
Heavy cream, for the chocolate ganache topping
Eggs
Cold unsalted butter
Vanilla extract
Baking powder
Salt
Best Sugar-Substitutes For Sugar-Free Shortbread Brownies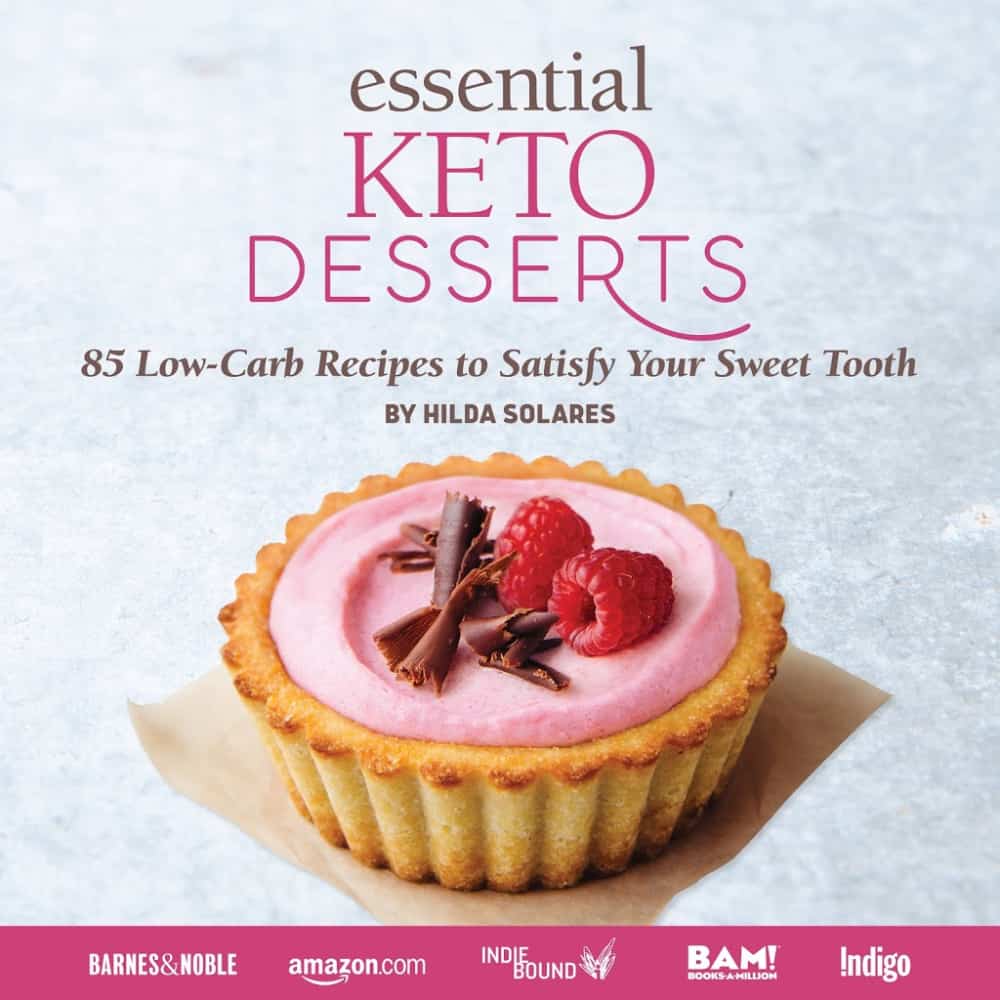 My top choice is a monk fruit/erythritol blend. My personal favorite is Lakanto's brand. But you can also use Swerve an erythritol sugar substitute.
You could also use the stevia and erythritol-based brand Pyure for most of my baked goods. However, if using Pyure you will want to use half the amount called for in this recipe since it's a much sweeter choice.
I will also add that I am not a fan of using stevia in chocolate-based recipes, in my opinion, it intensifies the aftertaste of stevia.
But if stevia is your preferred choice then feel free to use the Pyure brand.
Tag Us
My failed attempts when I first went keto are what caused me to be very intentional with my Keto Baking recipes like these brownies.
I threw away so many ingredients in the beginning and I never want anyone to be so frustrated that they give up on the diet before they can see long-lasting results.
Even though those early days were not fun, the fact that I stayed the course has made this journey very rewarding. Besides, if I had quit at the first sign of struggle, I would not have had the opportunity to engage with you all.
I sure hope you give this recipe a try and that once you do you will take a moment to tag us on Instagram and Facebook. It's what keeps us encouraged to keep sharing and perfecting our recipes.
In case you don't know we have authored two books for you, Essential Keto Bread and Essential Keto Desserts both inspired by your requests over the years. It's my prayer these keto cookbooks will help make keto a delicious breeze for you.
Also, check out our Amazon Store for our recommendations. You might be surprised by how many great keto options are at your disposal.
More Keto Brownie Recipes To Try!
If you're a fan of brownies, you may also want to try out the following recipes.
AND….my Keto Brownie Cupcakes!
Join Our Jesus And Keto Movement
Our family came to the keto diet looking at it from a Christian perspective. As believers, we live our entire lives supported by God's grace.
So when the Holy Spirit led us to combine our Christian faith and the keto diet, we did so in hopes of finding lasting transformation.
To say we needed God's intervention is putting it mildly. When we followed the Holy Spirit's prompting to we got on the path to real transformation.
Knowing firsthand the benefits of this decision we have created a closed Christian group that is using the keto diet to transform their lives.
I love how supportive and encouraging this group of believers is. It's exciting to see how people are transforming their lives by combining this lifestyle with the Christian faith.
We invite you to join our Private Facebook Group and see if it's not the key you have been missing.
Be sure to request our FREE Jesus and Keto E-Book (First 7 Days) We hope it blesses you.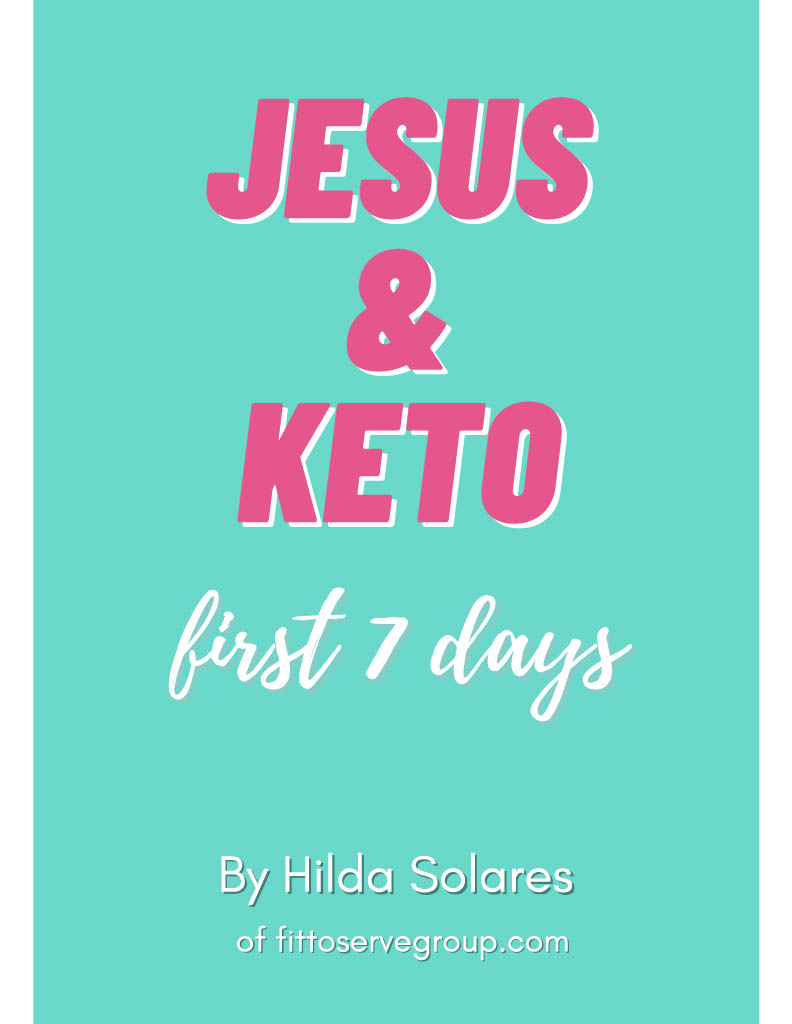 Fittoservegroup Keto App
Looking for a fast way to access our keto recipes? We got you covered. There's an app for that. Yup, there's a Fit To Serve Group App and it's going to make your keto diet a delicious breeze!
Access hundreds of recipes that are all sugar-free, gluten-free, and keto-friendly.
Enjoy early access to recipes before they go live on the website. Plus, bonus recipes that are exclusive to the app. Make your own personal cookbooks that you can use to organize your favorite recipes.
Search recipes by title, ingredients, keywords, and categories, and of course every recipe shows complete nutritional facts. Get the Fit to Serve Group App for easy-to-follow keto recipes made with easy-to-source ingredients.
The app is loaded with hundreds of yummy recipes for breakfast, lunch, dinner, snacks, and even desserts!
Learn more by visiting our Fit To Serve Group App Page.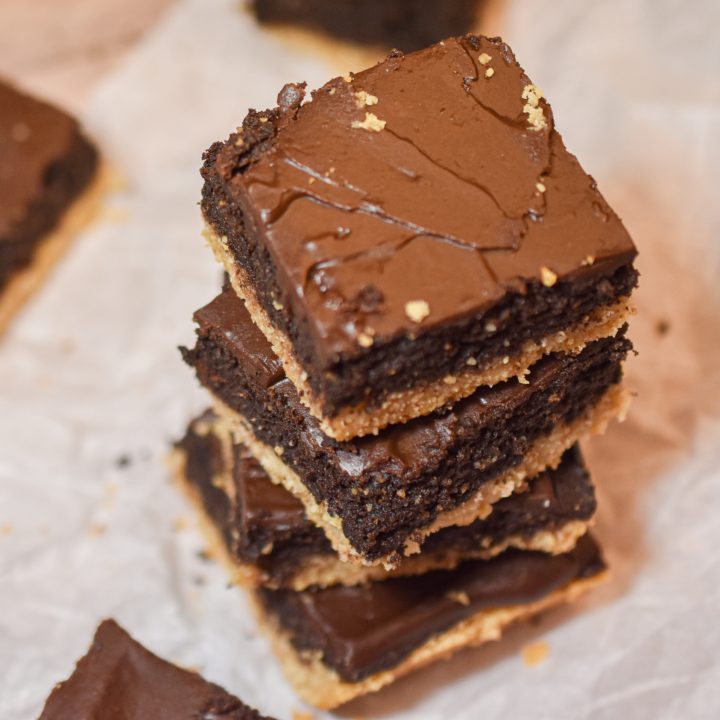 Keto Shortbread Brownies
Additional Time:
5 minutes
These keto shortbread brownies combine two classic favorites by using a rich, buttery shortbread as a crust for fudgy brownies.
Ingredients
1/2 cup and two tablespoons of unsalted butter
3 large eggs
2 tsp vanilla
¼ tsp sea salt
1 tsp baking powder
Shortbread Crust
1 cup of cold unsalted butter
3/4 cup granulated sugar substitute
2 1/2 cups of finely milled almond flour
1 1/2 teaspoon vanilla extract
1 teaspoon of baking powder
1/2 teaspoon sea salt
Sugar-Free Chocolate Ganache
1/2 cup sugar free chocolate chips
2 tablespoons heavy cream
Instructions
Shortbread Crust
First, measure then sift the almond flour. Combine the almond flour, sugar substitute, salt, and baking powder in a medium-sized bowl.
Take the butter out of the refrigerator and then slice the butter into about 30 slices.
Distribute the butter and vanilla extract into the flour mixture with your fingers.
Using your fingers, rub the pieces of butter into the flour mixture and work into the mixture for about 5 minutes until the dough forms together. (note this step should be done by hand for best results)
Press the dough into a 12x12 parchment-lined pan. Preheat the oven to 325 degrees.
Place the baking pan into the refrigerator to cool for at least 25 minutes. This will ensure that the crust has the traditional crisp texture of shortbread.
Bake until the crust is lightly golden brown, about 25 minutes. While the crust bakes, prepare your brownie batter.

Keto Brownie Layer
Using a double boiler, melt the butter, sugar substitute, cocoa powder, unsweetened baking chocolate, and salt.
Stir occasionally until fully combined. Allow mixture to cool slightly.
Add the eggs one at a time and the vanilla extract.
Once the mixture is fully combined add the sifted almond flour, baking powder, and gently stir.
Once the shortbread crust has cooled slightly, evenly spread the brownie batter on the crust. bake for an additional 15 minutes.
Allow the shortbread brownies to fully cool about 20 minutes before adding the chocolate ganache topping.

Optional Chocolate Ganache Topping
In a microwave-safe bowl, melt the chocolate chips with heavy cream in 20-second intervals. Stir until well combined.
Spread the ganache over the top of the brownie layer. Allow the ganache to set completely about 10 minutes before slicing and serving.
Recommended Products
As an Amazon Associate and member of other affiliate programs, I earn from qualifying purchases.
Nutrition Information:
Yield:

16
Serving Size:

1
Amount Per Serving:
Calories:

321
Total Fat:

30.5g
Saturated Fat:

12.9g
Cholesterol:

81mg
Sodium:

140mg
Carbohydrates:

7.7g
Net Carbohydrates:

3.6g
Fiber:

4.1g
Sugar:

0.2g
Protein:

7.3g
SaveSave
SaveSave
SaveSave
SaveSave
SaveSave
SaveSave
SaveSave
SaveSave
SaveSave