This recipe for keto chicken cordon bleu casserole is not only delicious, but it's much easier and healthier than the traditional version you are used to!
Plus, it keto rotisserie chicken recipe that allows you to bring dinner to the table quickly.
Instead of the rolled and breaded classic chicken cordon bleu, this keto chicken casserole combines leftover rotisserie chicken, ham, swiss cheese, and a rich cream sauce for an unforgettable dish.
The cream sauce gets its richness from the cream cheese making it filling and delicious. If you're a fan of keto recipes that feature cream cheese you'll definitely want to check out my collection of Keto Cream Cheese Recipes.
I also have a complete list of Keto Chicken Recipes that I think you'll love when trying to figure out what to make for dinner!
Keto Chicken Cordon Bleu Casserole
As far as I am concerned, a great keto casserole can act like a superhero. It can serve a crowd, be assembled quickly, and make great leftovers all at once! That's one of the many reasons why I am so in love with this recipe for low-carb chicken cordon bleu casserole.
It's easy to make, low in carbs, grain-free, and gluten-free and let's not forget it is simply delicious!
Based on my family's reaction after making this easy keto cordon bleu casserole for them, I think they too are in love with this dish.
The first time I made this keto chicken casserole we had our daughter and son-in-love over for dinner. Michelle and Peter make the perfect guinea pigs.
So, chances are I am trying something new whenever they visit. It gives me the opportunity to get creative with eager testers.
This recipe for low-carb chicken cordon bleu hits all my requirements when cooking for guests. It's quick, delicious and allows me to spend more time with them.
Because, who wants to be in the kitchen for hours when you can spend it connecting with family and friends? So many lovely memories are made around the dinner table and I always aim to make as many more as possible.
Creating tasty low-carb keto dishes when company visits are also a great way to show others how we eat and why we've opted to make keto a lifestyle.
Low Carb Chicken Cordon Bleu Casserole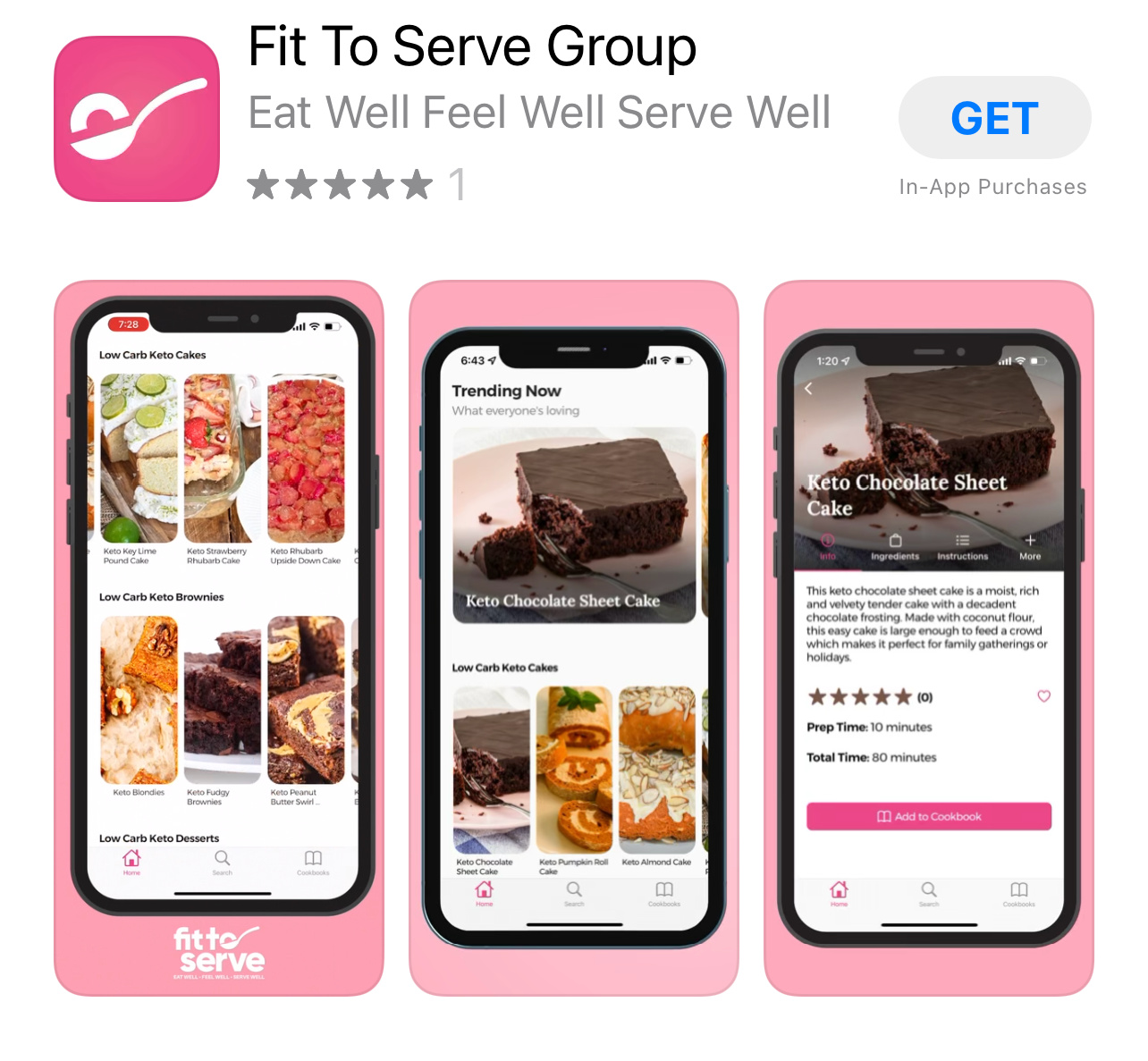 Making the chicken cordon bleu into a casserole just makes cooking easier. After all, if you could avoid several steps and still enjoy all the traditional flavors, why not make things simpler for yourself?
Who wouldn't want an easy keto chicken cordon bleu casserole?
That's why a keto casserole version was a no-brainer for this girl. And something tells me you'll love the option too.
Although you can transform the traditional chicken cordon bleu into a keto version. Do you really want to be pounding chicken breast, rolling in ham and cheese, and frying it all?
That is a lot of steps, too many if you ask me. Not saying I wouldn't ever make a keto chicken cordon bleu that way, but definitely not on busy weeknights or for a large family gathering.
Assembling Your Easy Keto Cordon Bleu Casserole
Disclosure: Some of the links below are affiliate links, meaning at no additional cost to you, I will earn a commission if you click through and make a purchase.
Making the keto chicken cordon bleu into a casserole just makes the cooking process so much easier. After all, if you could avoid several steps and still have a warm, delicious meal why not turn it into a casserole.
I wanted to recreate the delicious flavors of chicken cordon bleu but without the hassle of assembling individual chicken rolls.
Frankly, who has time for that? We all live busy lives and whenever we can cut corners, I say si por favor! (yes, please).
The following is what you'll need to make this low-carb chicken cordon bleu casserole recipe. Note that the full printable recipe card is at the bottom of the page.
Shredded, cooked chicken (rotisserie leftover)
Thinly sliced ham
Swiss Cheese
Butter
Cream cheese
Heavy whipping cream
Dijon mustard
Easy Keto Chicken Cordon Bleu Casserole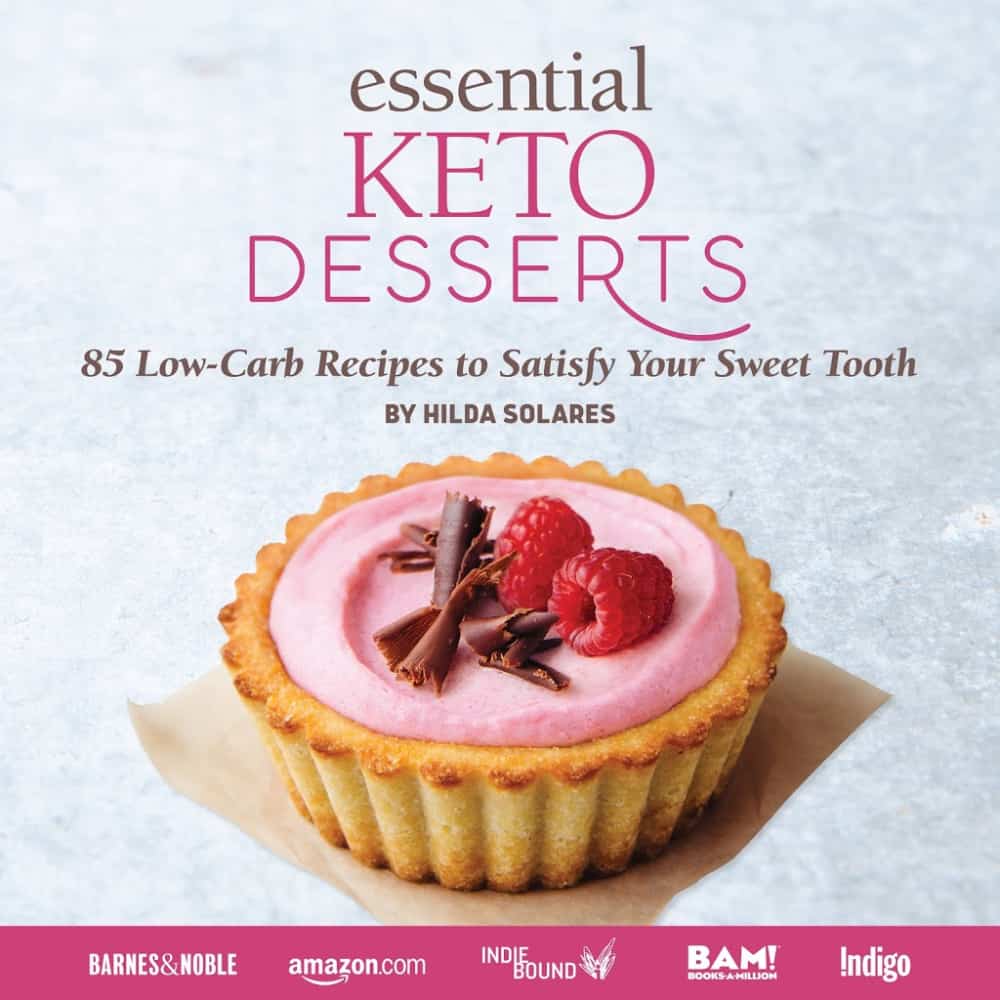 This keto casserole features a creamy decadent sauce that is simple to make.
Once you taste this sauce you will be coming up with all sorts of reasons to use it often. I love to use it over keto veggies! It's thickened with cream cheese and parmesan cheese. Making it a perfectly keto cream sauce!
Keto Chicken Cordon Blue Casserole With Rotisserie Chicken
To shave some extra time I like to make my casserole with pre-cooked cooked rotisserie chicken. You could also use leftover chicken!
Knowing you have the option to bring a delicious meal quickly to the table is reason enough to consider using pre-cooked chicken.
Keto Bread Crumb Topping
In my recipe for keto chicken cordon bleu casserole, I substituted the traditional bread topping with almond flour, parmesan cheese combo. Alternatively, you can swap out the almond flour for crushed pork rinds if you prefer to avoid nuts.
I can't wait for you to try this keto bread topping alternative. I also use it when I want to "bread" chicken nuggets or steak for chicken fried steak. It's really a great option.
Fan Of Keto Casseroles?
If you're a fan of low carb casseroles, you might want to also check out my recipe for Keto Bacon Carbonara Casserole and my Keto Chicken Chili Cornbread Casserole
Tag Us
I sure hope you will give this keto-friendly chicken cordon bleu recipe a try and will help us share. If you give it a try, make sure you remember to tag us on Instagram, Facebook, and Pinterest. It's what keeps this girl encouraged to keep sharing and perfecting her recipes.
Also, check out our Amazon Store for our recommendations. You might be surprised by how many great keto options are at your disposal.
Grab Our Books & APP
In case you don't know we have authored two books for you, Essential Keto Bread and Essential Keto Desserts both inspired by your requests over the years. It's my prayer these keto cookbooks will help make keto a delicious breeze for you.
Gain access to simple and delicious recipes for breakfast, lunch, dinner, snacks, and even desserts with our FITTOSERVEGROUP APP.
Join Our Jesus And Keto Movement
Looking for an online support system to help you stay the course on keto? As a family, we came to the keto diet looking at it from a Christian perspective. As believers, we live our lives supported by God's grace.
Knowing firsthand the benefits of this decision we have created a closed Christian group that is using the keto diet to transform their lives. We invite you to join our Private Facebook Group and see if it's not the key you have been missing.
Be sure to request our FREE Jesus and Keto E-Book (First 7 Days) We hope it blesses you.
Keto Chicken Cordon Bleu Casserole
Total Time:
1 hour
5 minutes
This recipe for keto chicken cordon bleu casserole is delicious and healthy! It's an easy way to enjoy the flavors of cordon bleu in a gluten-free, low carb casserole. Plus, it's made easily with leftover rotisserie chicken.
Ingredients
5 cups of cooked chicken (shredded) leftover rotisserie chicken
15 slices of thinly sliced ham
15 slices of Swiss Cheese
3/4 cup of almond flour (or crushed pork rinds)
1/2 cup grated parmesan cheese
½ teaspoon of sea salt
¼ teaspoon of black pepper
A dash of red pepper flakes (or to taste)
Sauce
6 tablespoons of butter
8 ounces cream cheese
1 ½ cups of heavy whipping cream
1 tablespoon of Dijon mustard
¼ tsp of paprika
½ cup of parmesan cheese
Instructions
Preheat oven to 350 degrees and grease a large 12X12 inch casserole dish.
Sauce
Melt the butter in a saucepan on low.
Add the heavy whipping cream, parmesan cheese, and cream cheese, mustard, paprika.
Allow the ingredients to melt and combine. Making sure to stir constantly.
Once the sauce is fully combined set it aside, it will thicken more as it cools.
Casserole
Assemble the casserole by placing the cooked shredded chicken as the first layer in the baking dish.
Next, place the ham on top of the chicken, making sure to completely cover it.
Then, pour the sauce over the chicken and sliced ham. (reserve 1 cup for the last layer)
Add the swiss cheese next and then top with the reserved 1 cup of cream sauce.
In a small bowl, combine the almond flour, parmesan cheese, sea salt, pepper, and red pepper flakes.
Cover the top of the casserole with the almond flour/ parmesan mixture.
Cover the casserole with foil and bake for 40-45 minutes
Uncover the casserole and place on low broil for 5 minutes to lightly brown the top.
Store leftovers in the refrigerator for up to 3 days.
Notes
Note that you can substitute the almond flour for crushed pork rinds.
Nutrition Information:
Yield:

10
Serving Size:

1
Amount Per Serving:
Calories:

342
Total Fat:

38g
Saturated Fat:

22.9g
Cholesterol:

137mg
Sodium:

547mg
Carbohydrates:

3.7g
Net Carbohydrates:

3.4g
Fiber:

0.3g
Sugar:

0.5g
Protein:

12.5g