This recipe for keto rolled sugar cookies are not only easy but fun to make! It makes the perfect keto cookie dough to use with Christmas cookie cutters to make beautiful, decorated cookies.
Honestly, they're great any time of the year whenever you're craving a sweet and pretty treat.
With a simple yet delicious base and easy-to-make super smooth royal icing that doesn't need the use of meringue powder!
These keto-friendly cut-out cookies are sure to add extra cheer to your holidays!
The cookies feature a buttery vanilla flavor and the perfect amount of sweetness. Break out your favorite cookie cutters and grab the food coloring because this recipe makes a keto-rolled sugar cookie perfect for decorating!
If you're a fan of keto holiday rolled-out cookies then you should check out our keto gingerbread cookie recipe. You'll also enjoy our huge collection of keto cookies!
Keto Rolled Sugar Cookies
No dessert says Christmas quite like a decorated cookie in my book. That's why I created a cookie dough recipe that would be easy to work with.

In fact, it's one you should invite the children to help you with and give them a healthier holiday cookie this year.
It was also important to me that the cookie not be too sweet so that I could use as much icing as I wanted when decorating them.
These keto cut-out cookies aren't like your traditional cookies because it is actually an adaption of my favorite keto crust recipe. The reason for using this base is that it creates a keto dough that is so easy to roll out and cut out shapes.
What's great about this cookie dough, is that it's not at all temperamental and can be made the day before, and can even be frozen for up to two days.
Get perfectly shaped cookie shapes every time with this easy-to-work rolled-out cookie dough.
How To Make Low Carb Rolled Sugar Cookies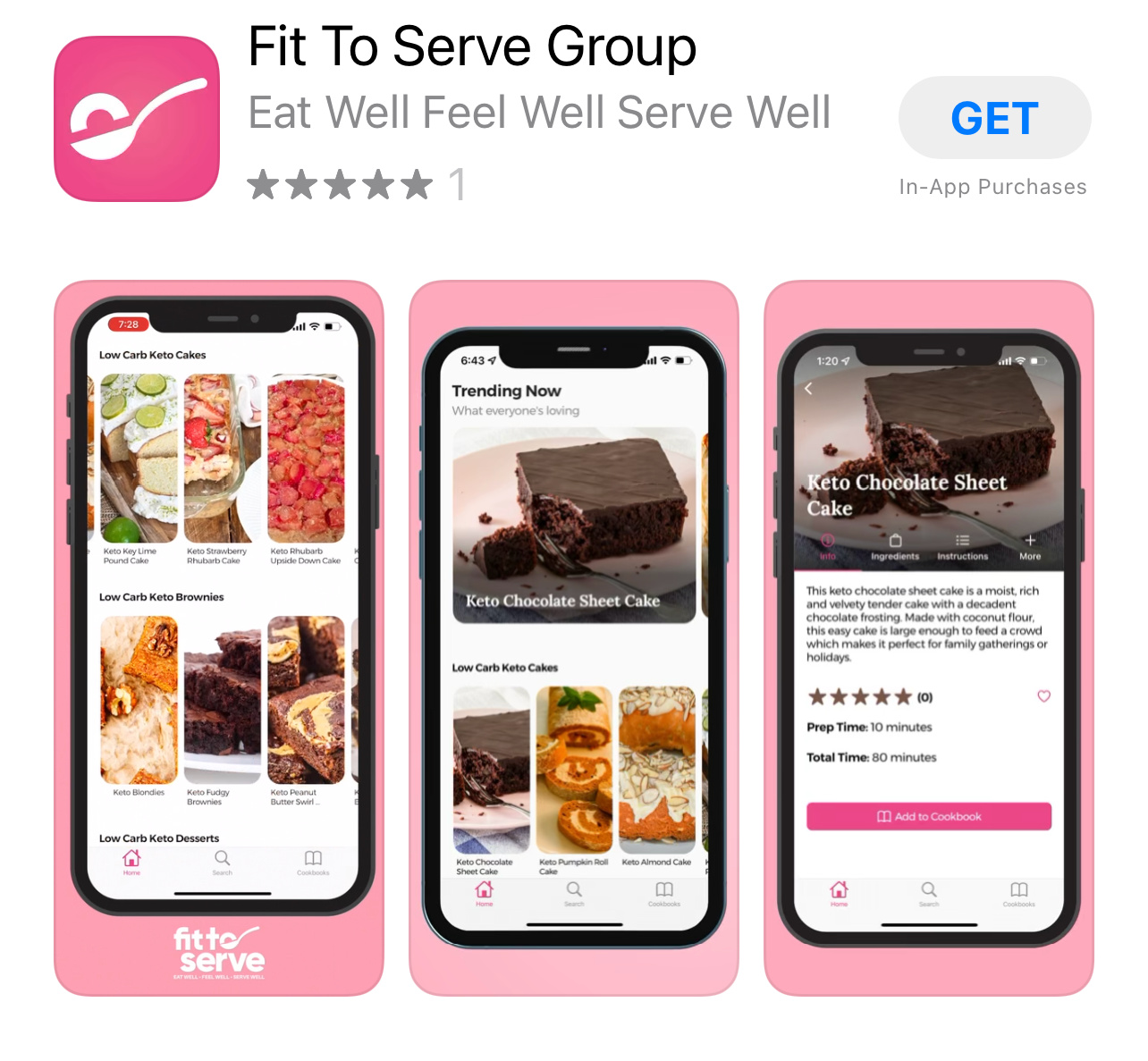 This cookie dough comes together rather quickly and then needs to chill in the refrigerator for at least 30 minutes or in the freezer for about 15 minutes.
The cookie dough is an adaptation of fathead dough except that it uses almond and coconut flour as well as, butter, egg, and mozzarella cheese. It's why it's such an easy roll-out dough.
You'll be combining the flours, a little sweetener, melted butter, eggs, and melted mozzarella cheese into a bowl.
Then it's just a matter of kneading the dough to combine all the ingredients. You can knead the dough by hand using 2 sheets of parchment paper to sandwich the dough in. This helps to avoid having the dough stick to your hands.
Or you can use an upright mixer with a hook attachment to make the process quicker.
Then wrap the dough in parchment or cling wrap and allow to chill in the refrigerator.
After your dough has chilled, you can roll it between two sheets of parchment paper until it is ¼ inch thick and use your favorite cookie cutters to cut out the cookies. If you have trouble with your cookies breaking when trying to lift them try rolling the dough a tiny bit thicker.
If you don't have any cookie cutters you can always use a glass cup or even the ring from a mason jar lid!
Once baked and cooled completely these cookies are then ready for decorating. Because they are sturdy and have a smooth surface, they make a great cookie to create designs easily.
Keto Royal Icing
Ok so let's talk about this keto decorating icing because it's pretty amazing! It comes together very quickly and easily and is a dream to work with! You'll make the icing using a confectioner's sugar substitute, ( I prefer Lakanto) vanilla extract, boiling water, and a little bit of sugar-free maple syrup.
The sugar-free maple syrup is my "secret" ingredient! It acts as a replacement for corn syrup and helps create super smooth icing. And don't worry, you won't really taste the syrup because we're using so little.
This keto royal icing recipe is great for piping, flooding, and outlining the cookies. It's thick enough for piping, yet thin enough to flood with just the same.
Once set, it hardens to create a beautiful shell that makes for beautiful keto Christmas cookies that will still be intact when transporting them! I recommend placing parchment paper between layers of the cookies when storing so the icing isn't disturbed.
Keto Rolled Sugar Cookies Ingredients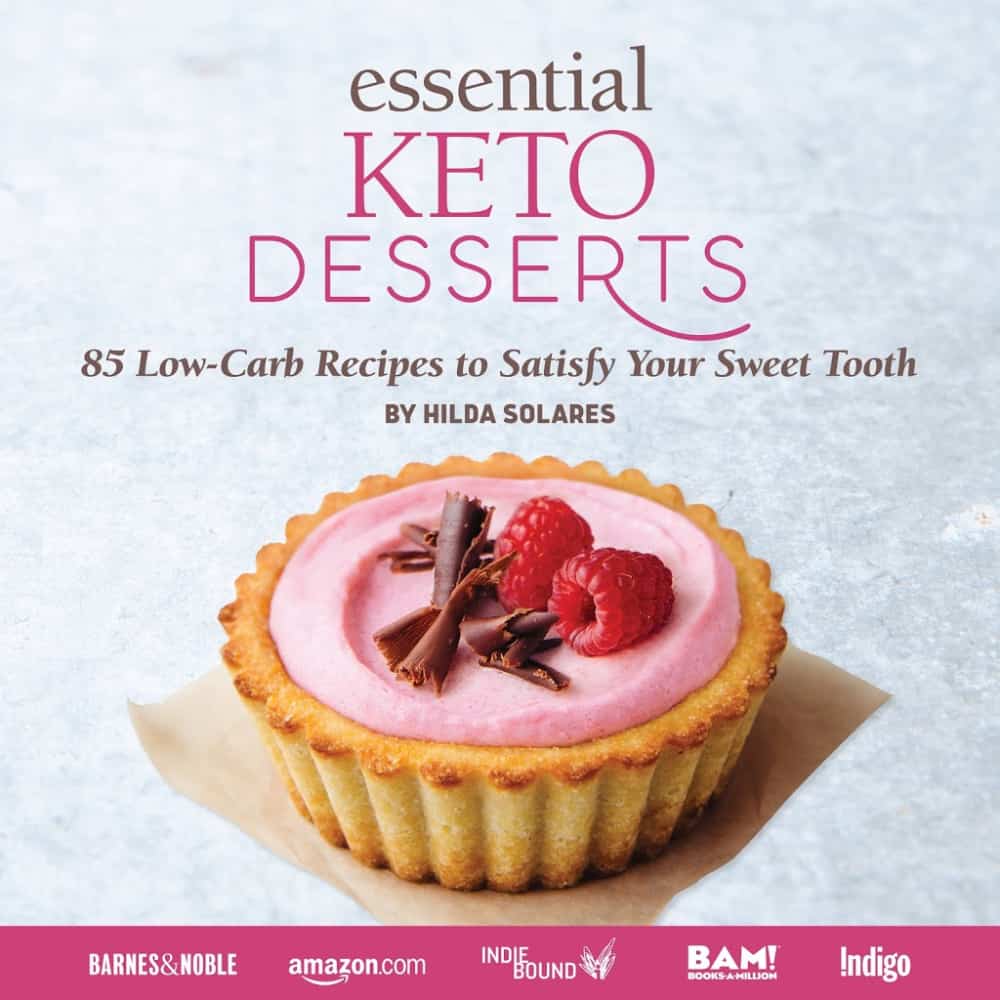 Disclosure: Some of the links below are affiliate links, meaning at no additional cost to you, I will earn a commission if you click through and make a purchase.
The following are the ingredients you'll need to make these low-carb cut-out cookies. Note that a printable recipe card can be found at the bottom of the page.
Materials To Make Low Carb Rolled Sugar Cookies
In order to make these keto-friendly rolled sugar cookies, you will need a few items. Thankfully, these materials are also pretty standard kitchen tools.
Mixing bowl

Microwave-safe bowl
Sugar Substitute Options
When it comes to choosing which sugar substitute to use for these sugar-free rolled sugar cookies, I have several options for you to pick from.
My number one choice is Lakanto Monk Fruit because the texture and flavor are what I have found to be the closest to real sugar and because the flavor really fools your taste buds. It's like nothing else I've found in the market.
Having said that, I'm also partial to the brand Swerve which is an erythritol blend. Similar to Lakanto it uses sugar alcohols and has a 0 % impact on blood sugar.
Personally, I don't like using stevia because I am sensitive to the aftertaste. But if that's not the case for you, you could certainly use the stevia and erythritol-based brand Pyure for this cookie recipe.
However, if you go this route, you will want to use 1/2 the amount called for in this recipe since it's much sweeter.
When it comes to icing you will have to use a confectioner's sugar substitute. Both Lakanto and Swerve have great ones and a small amount of sugar-free syrup to keep help the icing flow easily.
Lastly, if you can't easily find a more natural granulated sugar substitute you can also use Splenda with great success. However, do note that Splenda does not have a confectioner's sugar substitute.
Tag Us
A cookie that won't kick me out of ketosis, is what I consider a major win. And I'm sure you feel the same way.
That's why my goal is to create keto cookies that help make this ketogenic diet easier and delicious!
I sure hope you will give this recipe a try. Once you do, make sure you remember to tag us on Instagram and Facebook. It's what keeps this girl encouraged to keep sharing and perfecting her recipes.
Also, check out our Amazon Store for our recommendations. You might be surprised by how many great keto options are at your disposal.
Grab Our Books!
In case you didn't know we have authored two books for you, Essential Keto Bread and Essential Keto Desserts both inspired by your requests over the years. It's my prayer these keto cookbooks will help make keto a delicious breeze for you.
Join Our Jesus And Keto Movement
Our family came to the keto diet looking at it from a Christian perspective. As believers, we live our entire lives supported by God's grace.
So when the Holy Spirit led us to combine our Christian faith and the keto diet, we did so in hopes of finding lasting transformation.
To say we needed God's intervention is putting it mildly. When we followed the Holy Spirit's prompting to we got on the path to real transformation.
Knowing firsthand the benefits of this decision we have created a closed Christian group that is using the keto diet to transform their lives.
I love how supportive and encouraging this group of believers is. It's exciting to see how people are transforming their lives by combining this lifestyle with the Christian faith.
We invite you to join our Private Facebook Group and see if it's not the key you have been missing.
Be sure to request our FREE Jesus and Keto E-Book (First 7 Days) We hope it blesses you.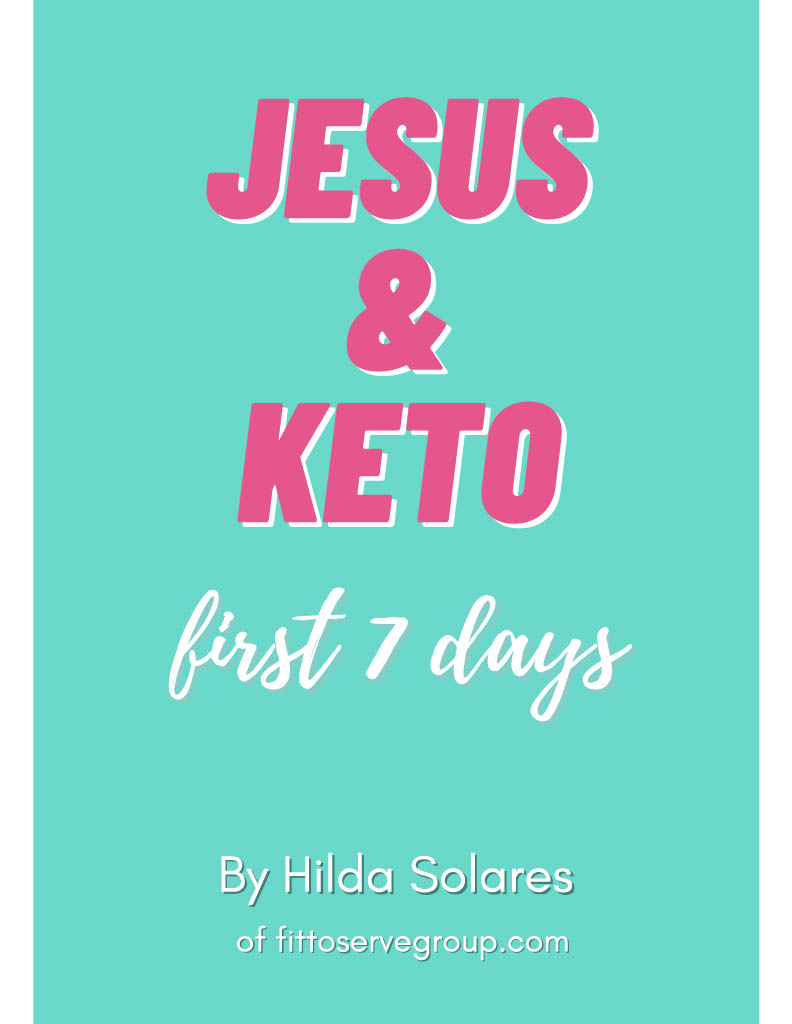 Fittoservegroup Keto App
Looking for a fast way to access our keto recipes? We got you covered. There's an app for that. Yup, there's a Fit To Serve Group App and it's going to make your keto diet a delicious breeze!
Access hundreds of recipes that are all sugar-free, gluten-free, and keto-friendly.
Enjoy early access to recipes before they go live on the website. Plus, bonus recipes that are exclusive to the app. Make your own personal cookbooks that you can use to organize your favorite recipes.
Search recipes by title, ingredients, keywords, and categories, and of course every recipe shows complete nutritional facts. Get the Fit to Serve Group App for easy-to-follow keto recipes made with easy-to-source ingredients.
The app is loaded with hundreds of yummy recipes for breakfast, lunch, dinner, snacks, and even desserts!
Learn more by visiting our Fit To Serve Group App Page.
Keto Rolled Sugar Cookie
Additional Time:
20 minutes
It's a fail-proof recipe for keto rolled sugar cookies! It features a keto royal icing that makes these not only easy but fun to make! Use cookie cutters to make beautiful, decorated cookies.
Ingredients
1/2 cup unsalted butter, melted
1 cup almond flour
1/2 cup coconut flour
1/2 teaspoon sea salt
2 large eggs, room temperature
2 cup shredded mozzarella, melted
1 teaspoon vanilla extract
Keto Royal Icing
1 teaspoon vanilla extract
1 tablespoon boiling water, more as needed
Instructions
Keto Roll Out Cookie Dough

In a medium-sized bowl combine the coconut flour and the almond flour, sugar substitute, and salt.
Melt the unsalted butter and set aside.
To the dry ingredients add the melted butter and combine quickly.
Next, add the two whole eggs and combine.
Melt the mozzarella cheese in the microwave for a total of 90 seconds stirring halfway through. Once it comes out of the microwave mix well until fully incorporated. You can also melt the mozzarella cheese in a double boiler.
Add the melted mozzarella cheese to the mixture and knead the dough with your hands until all the cheese is blended well into the pie dough. I recommend you do so between two sheets of parchment paper so that the dough doesn't stick to your hands.
Place the cookie dough in the refrigerator for 30 minutes.
While the dough chills, prepare your icing.

Keto Royal Icing:
Preheat oven to 350 degrees.
In a small bowl, combine the confectioners sugar substitute, sugar-free maple syrup, and vanilla extract.
Next, slowly add 1 tablespoon of boiling water and combine. Add more boiling water if the keto icing is too thick. Your icing should run smoothly and quickly.
Divide the icing and food coloring to create your colors for decorating.
Add the icing to piping bags or a large sandwich bag and set aside.
Once the dough has chilled, roll out between 2 sheets of parchment paper until about 1/4" thick.
Use your cookie cutters to cut out your shapes and place on a parchment lined cookie sheet. Bake for 15 to 20 minutes until lightly browned.
Allow cookies to cool completely before decorating.
Notes
Store leftovers in an airtight container using parchment paper between layers to protect your beautiful designs. Keep in the refrigerator up to 5 days.
You can make your dough a day ahead, simply store the dough wrapped in parchment paper in an airtight container in the refrigerator. Allow to soften on the counter for about 20 minutes on the counter before kneading and rolling the cookie dough.
Nutrition Information:
Yield:

16
Serving Size:

1
Amount Per Serving:
Calories:

65
Total Fat:

5.3g
Saturated Fat:

2.4g
Cholesterol:

19mg
Sodium:

36mg
Carbohydrates:

2.5g
Net Carbohydrates:

1.4g
Fiber:

1.1g
Sugar:

0.1g
Protein:

1.9g