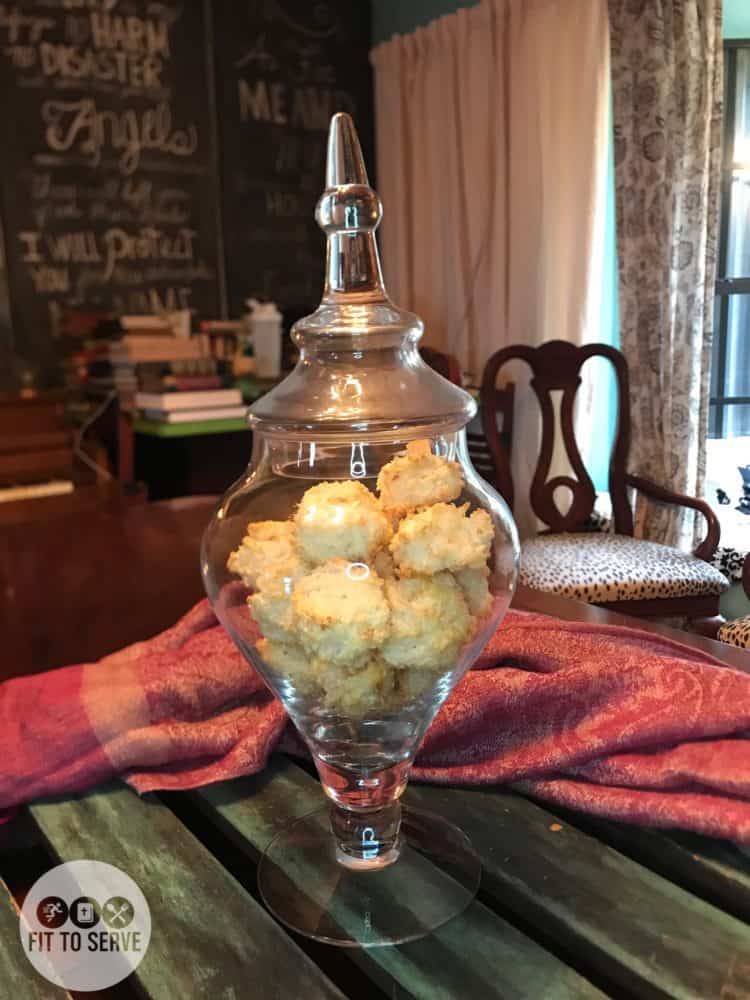 Looking for an easy keto treat? These keto coconut macaroons are simple yet delicious recipe that is sure to become a favorite.
Am I the only one who believes that having a delicious keto treat is a must? Frankly, I believe that most people on a ketogenic diet will agree with me on this.
I assure you that if what you are looking for is an easy dessert, then you have come to the right place.
These keto coconut macaroons are not only simple to create, they will impress even those in your life that do not adhere to a keto diet. In my book that's a major win.
Fearing Meringue And Other Silly Things
Do you know that for years I avoided any recipe that had a meringue component? I don't know why I was so afraid of something as simple as beating egg whites.
It was our daughter, Michelle that finally got me over this irrational fear.
Silly huh? I think it was the idea of trashing a bunch of ingredients if said recipe failed, that stopped me from even trying.
My keto coconut macaroons will make even the meringue challenged feel accomplished.
Facing Our Fears
Reflecting on my past fear of all things meringue related, makes me think of how many things I have not attempted because I was afraid to fail?
The truth is mistakes are inevitable. We can't really accomplish anything meaningful if the fear of failure keeps us from trying.
The willingness to fall flat on our face is part of the growing process that leads to the reward of success. However, it only comes when we stay the course, no matter how challenging it is.
Eventually what we feared can be mastered as we continue to put forth our maximum effort.

I don't know about you, but this girl is a major work in progress. Which is why I'm so grateful for the grace of God that meets me at any and all my points of weakness.
How are you facing your fears? I know this is a recipe for Keto Coconut Macaroons, but can you agree that life's lessons are wrapped up in our every day experiences and that it's up to us to see that we are surrounded with opportunities to grow.
Tips For Perfect Meringue
Ok, now that I shared a little life wisdom, let's get back to egg whites If I had one piece of advice when trying to make a recipe that requires meringue, it would be to make sure no egg yolk gets mixed in with the egg whites.
The protein in the yolks will prevent the meringue to rise properly. So as long as you've learned to separate your eggs you will win half the battle.
Besides making sure that no egg yolks make it into your egg whites, adding a little cream of tarter to your egg whites will further stabilize your meringue.
After, separating thousands of eggs in the course of my life, I think it's safe to say I had the skills to tackle beating egg whites. Big thank you to my Michelle for pushing me to conquer the elusive meringue.
Disclosure: Some of the links below are affiliate links, meaning at no additional cost to you, I will earn a commission if you click-through and make a purchase.
Products from Amazon.com
‹
›
If you are new to baking with low carb keto ingredients, I invite you to read My Favorite Low Carb Keto Baking Tips. My tips will further help you to become confident in creating low carb keto baked goods.
I especially love serving my Keto Coconut Macaroons to friends and family who are not eating a keto plan, it's a great way to introduce a treat that they can duplicate.
Keto Tip That Works Every Time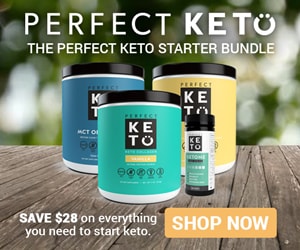 Have you avoided taking the plunge into a keto diet for fear of failing
Has struggling to enter into ketosis made you want to quit?
Allow us to introduce you to Perfect Keto's Exogenous Ketones it gives you the ability to drink bio-identical ketones and enter into ketosis.
You can actually test your ketones in less than an hour after drinking and see your ketone levels raise.
Why is this powerful? Elevated ketones means you will see a major reduction in appetite, carb cravings, and sustained energy.
This makes the low carb keto lifestyle a viable sustainable option.
Keto Coconut Macaroons
Keto Coconut Macaroons

---

Hilda Solares

Yields 36

A low carb keto coconut macaroon recipe. Made with egg whites, coconut and sugar substitute these macaroons are very low in carbs. It's the perfect keto treat!

10 minPrep Time

20 minCook Time

30 minTotal Time

Ingredients

4 large egg whites
1/2 teaspoon cream of tartar
1 cup sugar substitute (I use swerve)
1 teaspoon almond extract
3 cups grated unsweetened coconut

Instructions

Preheat oven to 350 degrees. Separate your eggs carefully. Place your egg whites in a large bowl and beat the egg whites and cream of tartar on high with either a standup mixer or egg beaters. . Beat the egg whites until stiff peaks form. Once the peaks form, add the sugar substitute, make sure you are now beating on low and that your do not over mix. Fold in the grated coconut and almond extract.
Drop by teaspoonful onto parchment paper covered cookie sheet.
Bake for 15-18 minutes or until lightly brown. Allow to cool. Makes 2 dozen macaroons.

7.8.1.2

23

https://www.fittoservegroup.com/keto-coconut-macaroons/
Nutrition Facts
Serving Size 1 cookie
Servings Per Container 24
---
Amount Per Serving
Calories 38
Calories from Fat 30.6
% Daily Value*
Total Carbohydrate 1.6g
1%
---
*Percent Daily Values are based on a 2,000 calorie diet. Your daily values may be higher or lower depending on your calorie needs.
SaveSave
SaveSave
SaveSave
SaveSave
SaveSave
SaveSave
SaveSave
SaveSave
SaveSave
SaveSave
SaveSave
SaveSave
SaveSave
SaveSave
SaveSave
SaveSave
SaveSave