Keto cream cheese cookies for when it needs to be grain-free, nut-free, egg-free, sugar-free, and keto-friendly. These cream cheese keto cookies are not only delicious, but they also happen to be egg-free and nut-free.
By purposely leaving those two ingredients out, I have given more people the ability to enjoy these cream cheese keto cookies.
My recipe for low-carb cream cheese cookies uses just a few basic keto-friendly ingredients to make a delicious keto cookie. And since one of those ingredients is coconut flour, those in the keto community who have nut allergies can enjoy this cookie.
The recipe does not call for any form of egg because it gets all the moisture it needs from the generous amount of cream cheese. It's my desire to be able to offer more allergy-friendly low-carb keto recipes since I know many who come to this lifestyle also are dealing with food intolerance.
In case you don't know I have a complete list of Keto Cookies that any cookie lover doing keto would enjoy exploring. Make sure you remember to also check out our Keto Cream Cheese Recipes for other delicious recipes that feature cream cheese.
Keto Cream Cheese Cookies
I am happy to report that my cream cheese coconut flour cookies turned out exactly how I had hoped. Not only are they delicious but as an added bonus they are very low in carbs. This is due to the fact, that I used coconut flour, a great low-carb keto-friendly flour substitute.
Cream Cheese Keto Cookies
Avoiding foods for allergy or dietary reasons can sometimes be overwhelming and frustrating. This is why these cream cheese keto cookies made with coconut flour and without eggs can serve as an option for those doing a ketogenic diet.
When I first embarked on this keto lifestyle, I had a difficult time finding exactly what foods I could have safely.
That frustration is one of the reasons why I was compelled to write this blog. Although at the time it seemed like a tall order to fill, I wanted to give you a recipe that didn't use eggs, grains, sugar, and nuts.
These cream cheese keto cookies not only accomplished my goal but they are so delicious, that even those who don't have to avoid allergens will enjoy them.
Disclosure: Some of the links below are affiliate links, meaning at no additional cost to you, I will earn a commission if you click through and make a purchase.
How To Make Keto Cream Cheese Cookies
The following are the ingredients and equipment you'll need to make these cream cheese keto cookies:
Unsalted butter softened
Cream cheese, full fat
Baking powder
Vanilla extract
Medium-sized mixing bowl
Cookie sheet
Small cookie scoop (optional)
Easy Keto Recipes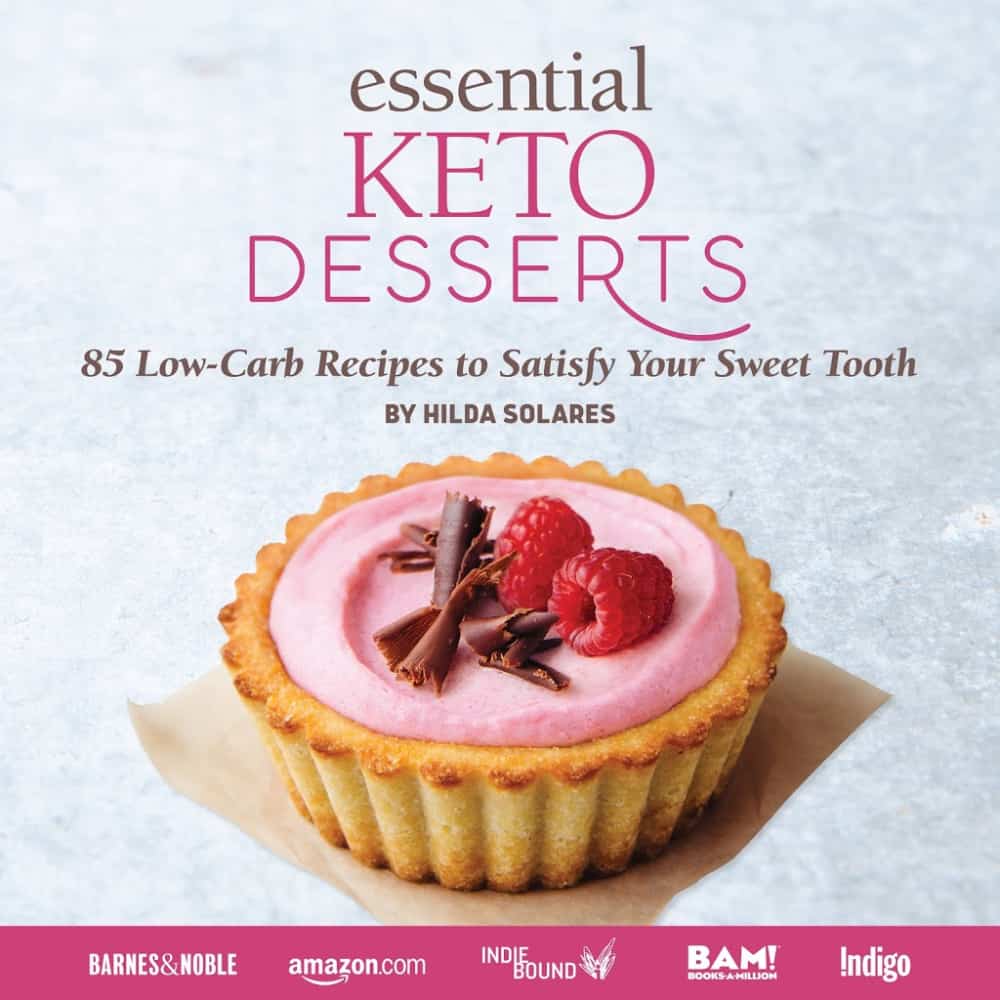 If there is something I want to make sure is that the recipes I share besides being low in carbs and keto-friendly, that they are also easy to make. After all, is it too much to ask for?
I mean because no one wants to waste valuable time or product experimenting? Right? If you can't recreate my recipes in your kitchen as easily, then I feel like I've failed you. That my dear is not cool with this girl.
I only want to hear how the recipes I share with you have enhanced your diet and made this keto lifestyle a reality. Failure is not an option! Still, wondering how to bake with low-carb flour? I encourage you to read my keto baking tips.
These tips will get you baking successfully with these tricky flours in no time. Learn the basics of keto baking and stop tossing failed keto attempts. I want you to feel confident about your low carb keto baking skills.
You can certainly customize these keto coconut cream cheese cookies easily by adding 1/2 cup of sugar-free chocolate chips or swapping the vanilla extract for lemon or orange extract.
Really, the sky's the limit with this easy recipe. I sure hope you will give this cream cheese keto cookie recipe a try. Once you do, make sure you remember to tag us on Instagram and Facebook. It's what keeps this girl encouraged to keep sharing and perfecting her recipes.
Tag Us
I sure hope you will give this recipe for keto cream cheese cookies a try and will help us share it. If you give it a try, make sure you remember to tag us on Instagram, Facebook, and Pinterest.
It's what keeps this girl encouraged to keep sharing and perfecting her recipes.
Also, check out our Amazon Store for our recommendations. You might be surprised by how many great keto options are at your disposal.
If you have several allergies or dietary restrictions consider giving these keto cream cheese cookies a try. I am confident that they won't disappoint.
Grab Our Books!
In case you don't know we have authored two books for you, Essential Keto Bread and Essential Keto Desserts both inspired by your requests over the years. It's my prayer these keto cookbooks will help make keto a delicious breeze for you.
Join Our Jesus And Keto Movement
If there is one thing I particularly proud of sharing it's how we combined our Christian faith with the keto diet.
In case you don't know, Randy and I came to the keto diet looking at it from a Christian perspective. As believers, we live our entire lives supported by God's grace.
So when the Holy Spirit led us to combine our Christian faith and the keto diet, we did so in hopes of finding lasting transformation.
To say we needed God's intervention is putting it mildly. When we followed the Holy Spirit's prompting to we got on the path to real transformation.
Knowing firsthand the benefits of this decision we have created a closed Christian group that is using the keto diet to transform their lives. I love how supportive and encouraging this group of believers is.
It's exciting to see how people are transforming their lives by combining this lifestyle with the Christian faith.
The testimonies coming out of our Fittoservegroup are what motivates us to continue to share what we've learned.
We invite you to join our Private Facebook Group and see if it's not the key you have been missing.

Note that once you click the link you will be prompted to answer a few questions that ensure that you understand what this group stands for.
Perfect Keto Hack
Perhaps you've struggled to get into ketosis consistently on your low-carb keto diet, or you've hit a plateau that doesn't seem to budge, consider using Perfect KETO's bundle to assist you. For this reason, it's a great way to see the benefits sooner rather than later.
You'll learn how to elevate your ketones naturally enter into ketosis more quickly. Being at a deeper level of ketosis will help reduce your appetite, carb cravings, and give you lasting energy. These are the things you want to see happen as they make this diet sustainable and it's why we recommend them.
Perfect Keto has offered our readers a 15% discount on their products. Simply use this link for all qualifying products and the code FITTOSERVE at checkout.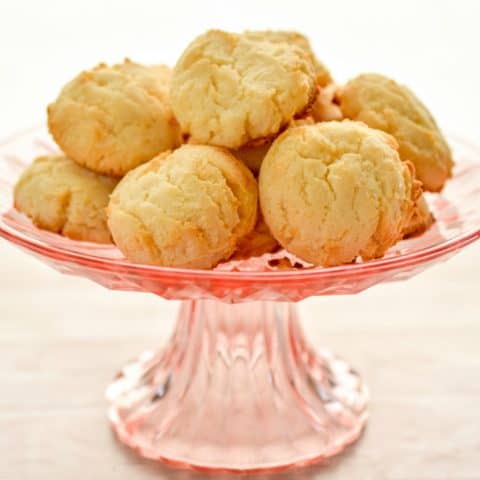 Easy Keto Cream Cheese Cookies
A recipe for keto cream cheese cookies. It's gluten-free​, sugar-free​, grain free, nut free, and egg free. Cream cheese keto cookies are the perfect keto treat keto friendly treat for individuals who have several allergies.
Ingredients
Keto Cream Cheese Cookies
¼ tsp of salt
3/4 cup of softened butter
8 ounces of cream cheese
2 teaspoons of baking powder
1 tsp of vanilla extract
Instructions
Preheat oven to 350 degrees.
With an electric mixer, beat the butter, cream cheese and sugar substitutes on medium for a few minutes, until light yellow and fluffy. (Optional add 2 tablespoons of heavy whipping cream for a more moist cookie)
Add the vanilla and continue to mix, scraping down the sides of the bowl with a spatula.
Next add the the coconut flour, baking powder, salt mix till well combined.
Lastly, add the unsweetened coconut flakes
Mix until just combined.
Form 1 inch balls from the cookie dough
Place the cookie dough balls on a parchment-lined baking sheet about an inch apart, and gently press down on each cookie with your fingers to flatten slightly.
Bake for 15-18 minutes, until lightly brown around the edges. Transfer to a wire rack and let cool.
Notes
Store your baked cookies in the refrigerator for up to 5 days or freeze for up to 3 weeks.
Nutrition Information:
Yield:

30
Serving Size:

1
Amount Per Serving:
Calories:

120
Total Fat:

12.4g
Saturated Fat:

8.7g
Cholesterol:

21mg
Sodium:

21mg
Carbohydrates:

2.5g
Fiber:

1.5g
Sugar:

0.6g
Protein:

1.2g
Did you make this recipe?
Please leave a comment on the blog or share a photo on Instagram
SaveSave SaveSave SaveSave SaveSave SaveSave SaveSave