Enjoy an easy, delicious, keto chai tea that has all the flavor of traditional chai tea minus all the carbs! It's spicy, rich, low carb, gluten-free, sugar-free, and made in minutes.
Make a masala chai simply with this keto chai latte recipe. It's a delicious blend of fragrant spices, black tea, heavy cream, and sugar-free sweetener.
Need it to be dairy-free? No problem, simply substitute the heavy cream for almond or coconut milk. And if you are looking to make it a keto chai mix, just substitute the heavy cream for heavy cream powder for an instant option.
My recipe for keto masala chai is Goan style and it's a healthy way to give your body a boost of micronutrition courtesy of all the spices, with only .2 net carb, it's virtually carb-free!
Keto Chai Latte
This chai tea Is packed with good-for-you ingredients, for example, black tea is known to be a good source of antioxidants. The fact that it's high in antioxidants means that it helps fight free radicals in your cells. This basically translates into less damage to your DNA and cells.
Black tea leaves are also high in both polyphenols and phytochemicals, which are scavengers for free radicals. There are health studies that even point to possible aid against metabolic diseases like type 2 diabetes, obesity, and elevated cholesterol.
Who knew that enjoying keto chai tea could be so good for us!
Of course, if we want to see some of these benefits you want to be certain that it's not a chai latte that is loaded with sugar like those found in coffee houses all around. Unfortunately, the damaging effect of sugar will outweigh any black tea benefits.
It's actually quite shocking to see the amount of sugar that is added to these drinks. With some being close to 50 grams of carbohydrates. Thankfully, you can make a delicious cup of chai latte at home and stay safely in ketosis while you sip on your tea.
How To Make Low Carb Chai Tea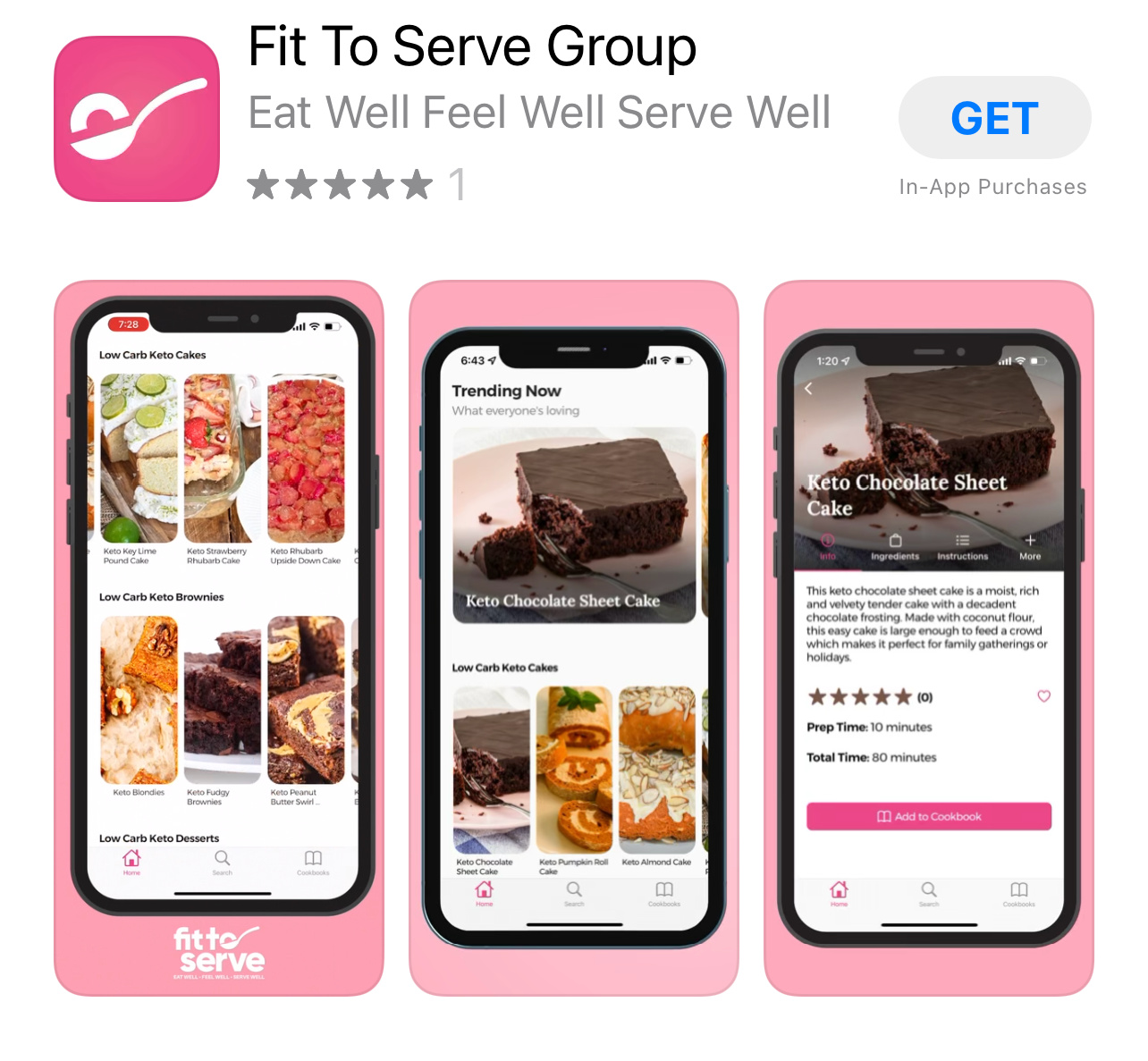 Disclosure: Some of the links below are affiliate links, meaning at no additional cost to you, I will earn a commission if you click through and make a purchase.
Wondering how you can add more micro-nutrients into your diet via spices? What if you can do so by having a delicious cup of keto chai latte? Well, that is exactly what my chai tea recipe will provide.
A few years ago I began to study the benefit of including an array of herbs and spices in our diet. One of the things I learned firsthand, was the power they had in curbing inflammation in the body.
This is why finding ways to add my spices via a keto chai tea made lots of sense for me.
To make a homemade cup of healthy chai, you can either make your own blend like I listed in the recipe or use a premade powder like Organic Masala Chai powder.
I make mine with a little heavy cream. However, you can also make it with almond milk or full-fat coconut milk.
Another delicious option that further enhances the benefits of this tea is to add a scoop of collagen. By adding a little collagen you are also adding protein to your chai making it a great quick breakfast.
Best Sweeteners For Sugar-Free Chai
As far as which sugar substitute to use for this sugar-free chai tea, I have a few recommendations. My favorite is, of course, Lakanto Monk Fruit.
Frankly, after I tried Lakanto I was blown away. This is because the texture of Lakanto is spot on and because there is barely any aftertaste. If you are not familiar with their product is a blend of monk fruit and erythritol and it's delicious.
It's also all-natural and it gets its sweetness from antioxidants called mogrosides, instead of fructose or sucrose. And it has zero calories and zero glycemic impact. Winning!
That being said, I'm also partial to Swerve another erythritol blend. It works well in this chai recipe and is a great choice if you are looking for a sugar substitute that has no bitter aftertaste and measures just like sugar.
Swerve is made from ingredients found in select fruits and starchy root vegetables and contains no artificial ingredients, preservatives, or flavors. Like Lankanto, Swerve has a 0 % impact on blood sugar.
I know some of you are stevia fans, If that's you, you can use the stevia and erythritol-based brand Pyure in this recipe. However, it's important to note that if you are using Pyure you will want to use 1/2 the amount called for in this recipe since it's a much sweeter option.
Lastly, if you cannot easily find a more natural sugar substitute you can also use Splenda with great success.
Goan Spice Properties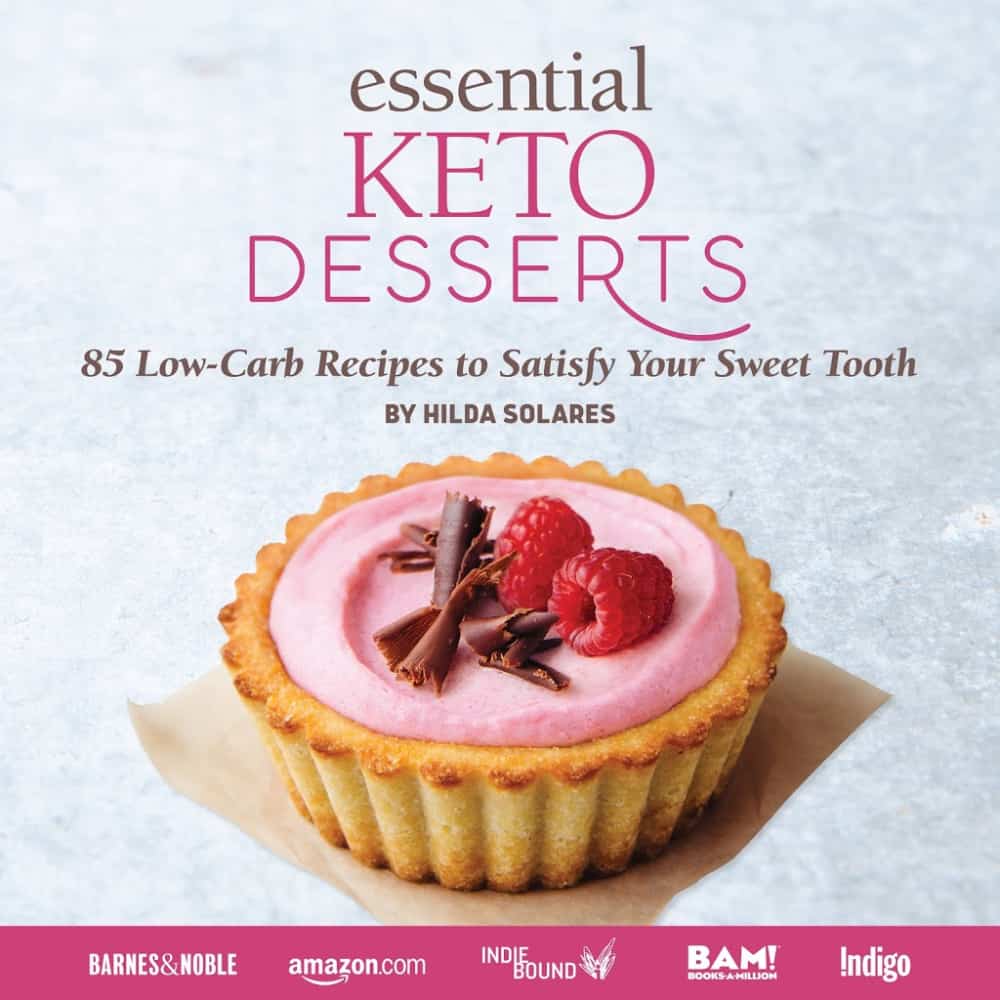 I'm always looking for creative ways to add a variety of spices to my food. I've learned firsthand the benefits of these micro-nutrients as I continue to experiment.
In fact, my quest to explore new flavors is how I discovered the rich Goan spices. If you're a fan of Indian spices then trust me you would love Goan spices.
Spices have powerful properties and it's why a little goes a long way. The following is a list of some of the possible benefits:
Cinnamon- Can lower blood sugar, triglycerides, LDL. By just adding one-fourth to one-half teaspoon of cinnamon twice a day you can reap the benefits.
Ginger-Helps with motion sickness and nausea; may also relieve pain and help those with arthritis and inflammation. Studies have shown that a range from 500 to 2,000 mg of powdered ginger or a quarter-size piece of the fresh root which contains about 1,000 mg is needed for benefits.
Turmeric- Contains curcumin, a cancer-fighting compound. It's known for its ability to reduce inflammation and improve joints. Curcumin is effective both in protecting against cancer and helping those that have it.
Cayenne- Is known to have many health benefits. It has been shown to increase circulation and reduce the risk of heart problems. Red pepper in all its forms enhances the metabolism, increasing satiety and potentially stimulating fat burning, too.
Cumin-Has antimicrobial properties and is great for keeping your gut healthy.
Anise-Is great for calming an upset stomach and when you have a cold help with coughs and runny noses. It has estrogen-like properties and may increase milk flow in breastfeeding mothers.
Cloves- May help with muscle pains and arthritis. Of all spices, it has the highest amount of antioxidants. It contains eugenol, which has a mild anesthetic benefit. Useful for toothaches, gum pain, and sore throats anise is just overall great for you. It may even help with respiratory ailments such as asthma and bronchitis. Studies also show that can help eliminate intestinal parasites, fungi, and bacteria.
Nutmeg-Contains many plant-derived chemical compounds that are known to be anti-oxidant, and disease-preventing. It has been used in traditional medicine for its anti-fungal, and anti-depressant properties.
Cardamom-Has been known to be antiseptic, antispasmodic. Has digestive properties and can act as a diuretic. It is a good source of minerals like potassium, calcium, and magnesium.
Tag Us
I really hope you will give this keto chai tea latte recipe a try and if you do, remember to tag us on Instagram, Facebook, and Pinterest. It's what keeps us encouraged to keep sharing and perfecting our recipes.
Fan of hot keto beverages? Be sure to also check out our keto eggnog recipe.
Also, check out our Amazon Store for our recommendations. You might be surprised by how many great keto options are at your disposal.
Don't forget to subscribe to our email list so that we can stay connected.
Grab Our Books!
In case you don't know I have authored two books for you, Essential Keto Bread and Essential Keto Desserts both inspired by your requests over the years. It's my prayer these keto cookbooks will help make keto a delicious breeze for you.
Join Our Jesus And Keto Movement
Looking for an online support system to help you stay the course on keto? As a family, we came to the keto diet looking at it from a Christian perspective. As believers, we live our lives supported by God's grace.
So when the Holy Spirit led us to combine our Christian faith and the keto diet, we did so in hopes of finding lasting transformation. When we followed the Holy Spirit's prompting to we got on the path to real transformation.
Knowing firsthand the benefits of this decision we have created a closed Christian group that is using the keto diet to transform their lives. We invite you to join our Private Facebook Group and see if it's not the key you have been missing.
Be sure to request our FREE Jesus and Keto E-Book (First 7 Days) We hope it blesses you.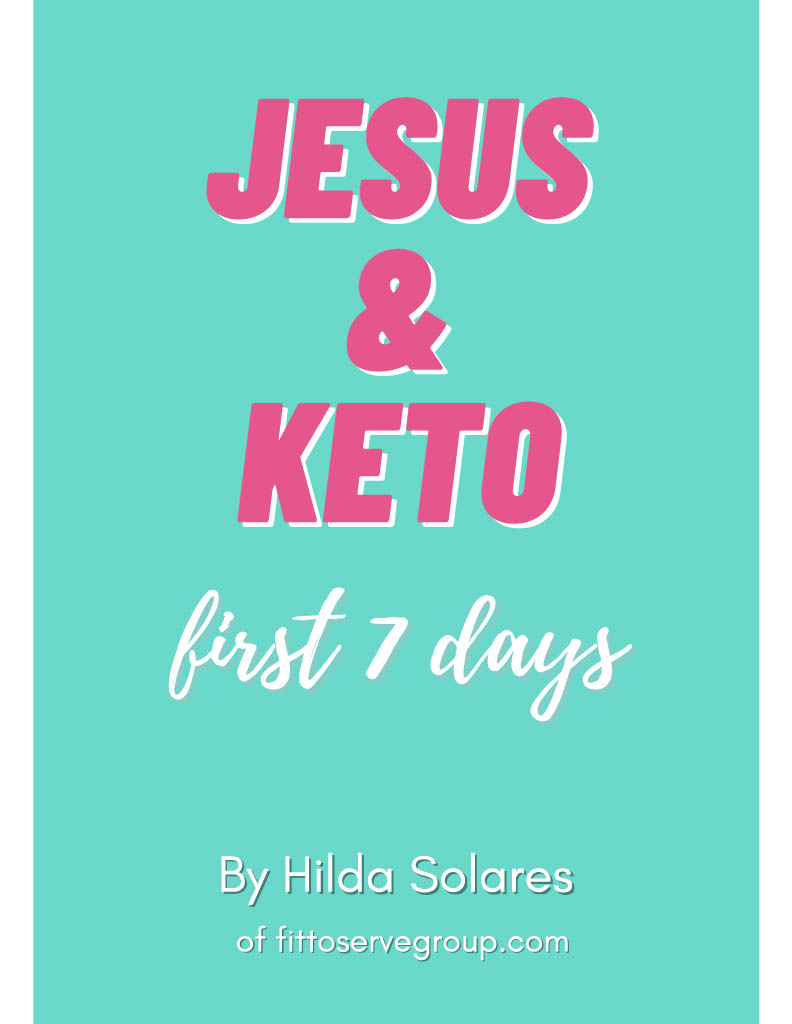 Fittoservegroup Keto App
Looking for a fast way to access our keto recipes? We got you covered. There's an app for that. Yup, there's a Fit To Serve Group App and it's going to make your keto diet a delicious breeze!
Access hundreds of recipes that are all sugar-free, gluten-free, and keto-friendly.
Enjoy early access to recipes before they go live on the website. Plus, bonus recipes that are exclusive to the app. Make your own personal cookbooks that you can use to organize your favorite recipes.
Search recipes by title, ingredients, keywords, and categories, and of course every recipe shows complete nutritional facts. Get the Fit to Serve Group App for easy-to-follow keto recipes made with easy-to-source ingredients.
The app is loaded with hundreds of yummy recipes for breakfast, lunch, dinner, snacks, and even desserts!
Learn more by visiting our Fit To Serve Group App Page.
Keto Chai Tea
Enjoy a deliciou cup of Keto Chai Latte hot or cold that is low in carbs, sugar-free and full of fragrant spices. This easy recipe uses authentic Goa spices and makes 4 servings.
Ingredients
Black tea, 2-3 bags depending on how strong you want your tea
3 ½ cups of water
¼ teaspoon of vanilla
1/2 teaspoon of ground ginger
1/4 teaspoon of ground nutmeg
1/4 teaspoon of ground allspice
1/4 teaspoon of ground star anise
1/2 teaspoon of ground cinnamon
1/4 teaspoon of ground cardamon
1/8 of a teaspoon of ground clove
Instructions
In a small saucepan boil the water with two-three tea bags and allow to simmer for 4 minutes. The amount of tea bags will determine how strong the final chai tea will be.
Next, add all the spices or 1/2 teaspoon of Organic Masala Chai Powder
Once the tea has properly steeped add the sugar substitute and the heavy whipping cream, or almond, coconut milk. If using heavy cream powder, use 3 3/4 cup of water instead of 3 1/2 cups,
Serve keto chai tea hot or cold.
Notes
Store any leftovers in the refrigerator for up to two days.
For a dairy-free option, substitute the heavy whipping cream for almond milk or coconut milk.
Nutrition Information:
Yield:

4
Serving Size:

1
Amount Per Serving:
Calories:

26
Total Fat:

2.8g
Saturated Fat:

1.7g
Cholesterol:

10mg
Sodium:

3mg
Carbohydrates:

0.2g
Sugar:

1g
SaveSave
SaveSave
SaveSave