These keto lemon scones are soft, fluffy, and moist. It's a recipe for tender low-carb lemon scones that is oh so flavorful. If that's not enough it's a no-roll recipe making it super easy.
Plus, it features a tangy lemon icing that further accentuates the fresh flavor of lemon. It's the perfect keto treat for lemon lovers!
I have a growing collection of keto scones that uses this same recipe base but with many flavor variations. After all, why would I change something that works perfectly well?
What makes these keto scones stand apart from traditional ones is that it uses a batter than can be spread rather than rolled and that it's baked in a cast-iron skillet.
Could you make these in a cake pan? Sure but I sure hope that at some point you get your hands on a cast-iron skillet because the crust it produces is unmatched. Totally worth the small investment if you ask me.
Easy Keto Lemon Scones
Traditional scones are a type of quick bread, making them super easy to make. They use baking powder or baking soda instead of yeast as their leavening agent. However, these keto-friendly scones are even easier, since the dough is just a mix spread one.
If I had to compare scones to something, it's like biscuits, except they are usually on the sweeter side. Scones also are a little less flaky but other than that they share lots of similarities.
Since these are not only low in carbs but gluten-free lemon scones. Made with a combination of almond flour and coconut flour they are simply the best tasting and good for you lemony scones.
How To Make Keto Lemon Scones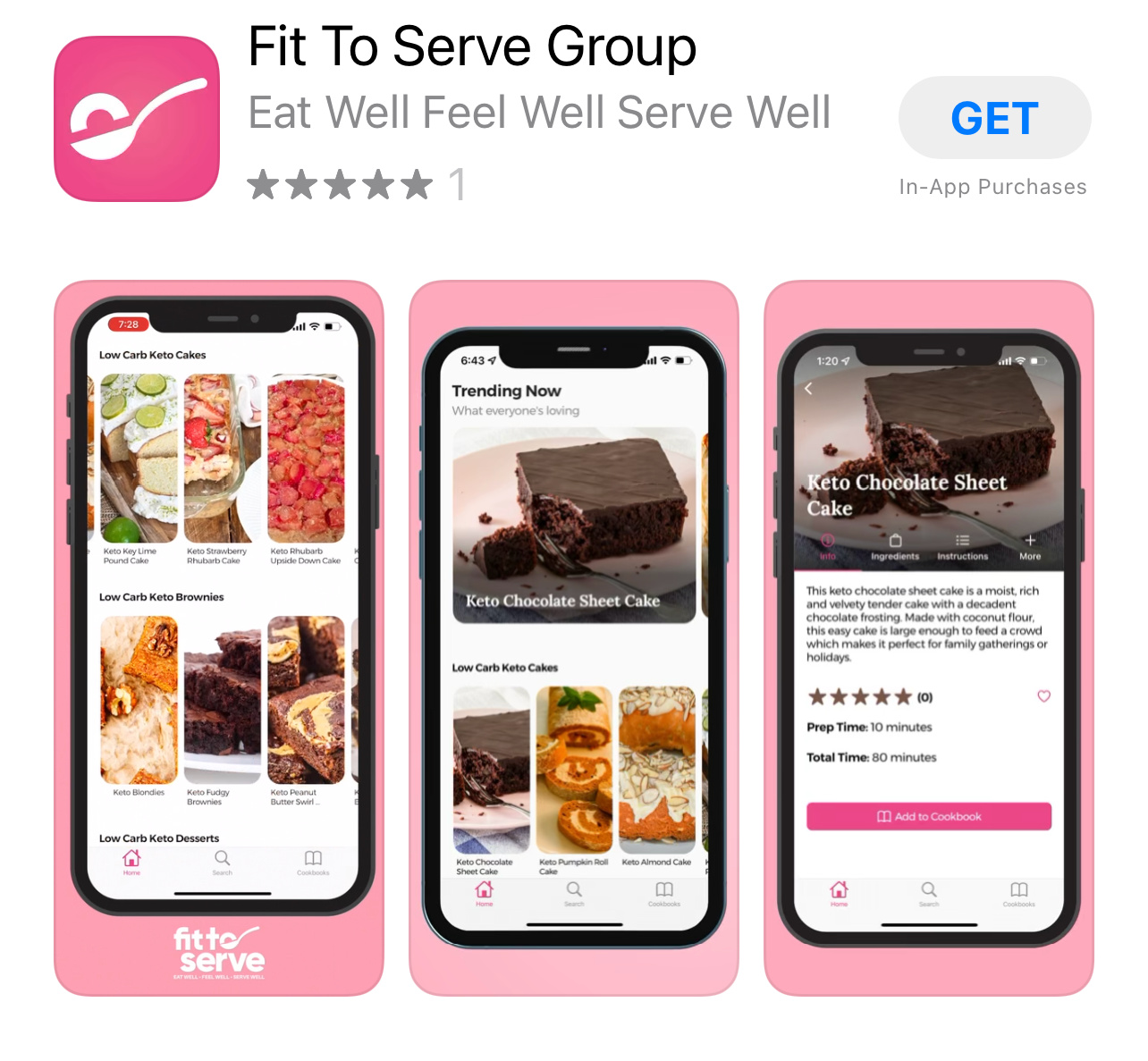 In classic scone making it's very common to use cold butter that has been sliced thinly. But I broke from tradition and use melted butter in my keto scone recipes.
Since keto baking is very different than high carb baking, somehow the use of melted butter with the two types of keto-friendly flour works beautifully.
I suspect that since low-carb scones are void of gluten there is no worry of overworking the dough. This of course makes these gluten-free lemon scones a great solution for anyone avoiding gluten and their diet plus super easy.
These lemon scones just require you to combine the dry ingredients separately from the wet ingredients and then mixing and spreading them into the prepared pan.
Then they are baked in a preheated 375-degree oven and once the scones have cooled they get a sugar-free lemon glaze.
Pure perfection for any lemon lover doing keto!
Below are the ingredients you'll need. Note that the full printable recipe card is at the bottom of the page.
Disclosure: Some of the links below are affiliate links, meaning at no additional cost to you, I will earn a commission if you click through and make a purchase.
Ingredients Needed
Keto Lemon Scones
Full-fat sour cream
Melted butter
Eggs, room temperature
Baking powder
Salt
Lemon extract
Fresh lemon zest
Keto Lemon Glaze
Lemon juice
Lemon extract
Heavy whipping cream
Fresh lemon zest
Best Sugar-Substitutes For Sugar-Free Lemon Scones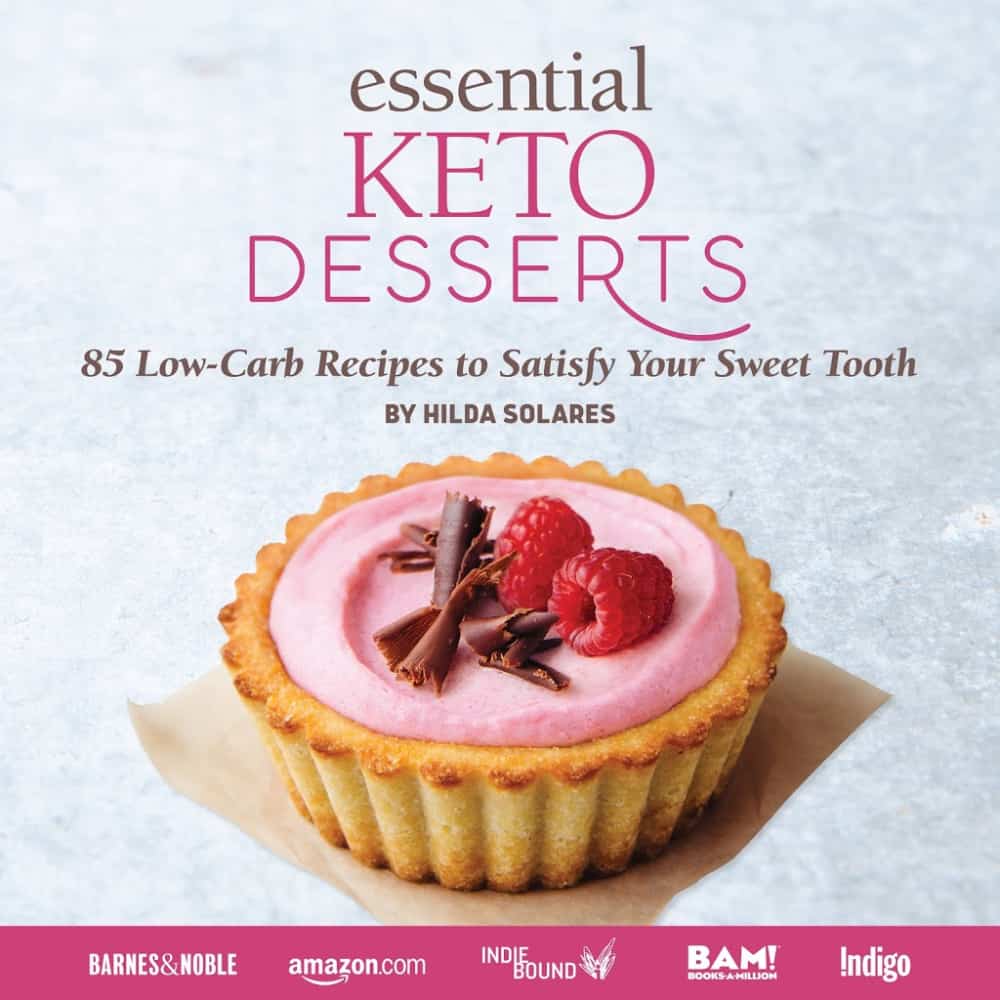 My top choice is a monk fruit/erythritol blend. My personal favorite is Lakanto's brand. But you can also use Swerve an erythritol sugar substitute.
You could also use the stevia and erythritol-based brand Pyure for most of my baked goods. However, if using Pyure you will want to use half the amount called for in this recipe since it's a much sweeter choice.
Lastly, if you can't easily find a more natural sugar substitute you can also use Splenda for baking or a generic brand of the same.
It will work with great success. I know not everyone would agree with me here and I respect that but in my book, it's still better than regular sugar.
However, when it comes to the keto lemon glaze you will have to use a confectioner's sugar substitute. Both Lakanto and Swerve have great ones.
Tag Us
My failed attempts when I first went keto are what caused me to be very intentional with my Keto Baking recipes like these scones.
I threw away so many ingredients in the beginning and I never want anyone to be so frustrated that they give up on the diet before they can see long-lasting results.
Even though those early days were not fun, the fact that I stayed the course has made this journey very rewarding. Besides, if I had quit at the first sign of struggle, I would not have had the opportunity to engage with you all.
I sure hope you give this recipe for low-carb lemon scones a try and that once you do you will take a moment to tag us on Instagram and Facebook. It's what keeps us encouraged to keep sharing and perfecting our recipes.
In case you don't know we have authored two books for you, Essential Keto Bread and Essential Keto Desserts both inspired by your requests over the years. It's my prayer these keto cookbooks will help make keto a delicious breeze for you.
Also, check out our Amazon Store for our recommendations. You might be surprised by how many great keto options are at your disposal.
Join Our Jesus And Keto Movement
Randy and I came to the keto diet looking at it from a Christian perspective. As believers, we live our lives supported by God's grace.
So when the Holy Spirit led us to combine our Christian faith and the keto diet, we did so in hopes of finding lasting transformation.
To say we needed God's intervention is putting it mildly. When we followed the Holy Spirit's prompting to we got on the path to real transformation.
Knowing firsthand the benefits of this decision we have created a closed Christian group that is using the keto diet to transform their lives. We invite you to join our Private Facebook Group and see if it's not the key you have been missing.
Note that once you click the link you will be prompted to answer a few questions that ensure that you understand what this group stands for.
Be sure to request our FREE Jesus and Keto E-Book (First 7 Days) We hope it blesses you.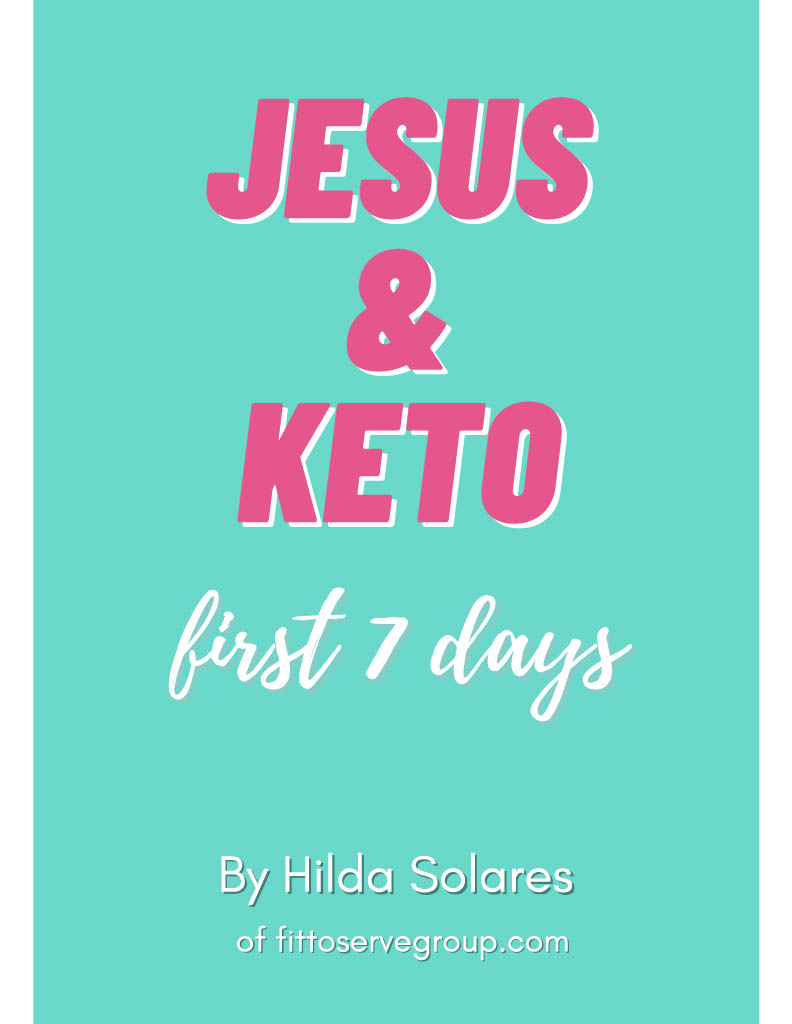 Fittoservegroup Keto App
Looking for a fast way to access our keto recipes? We got you covered. There's an app for that. Yup, there's a Fit To Serve Group App and it's going to make your keto diet a delicious breeze!
Access hundreds of recipes that are all sugar-free, gluten-free, and keto-friendly.
Enjoy early access to recipes before they go live on the website. Plus, bonus recipes that are exclusive to the app. Make your own personal cookbooks that you can use to organize your favorite recipes.
Search recipes by title, ingredients, keywords, and categories, and of course every recipe shows complete nutritional facts. Get the Fit to Serve Group App for easy-to-follow keto recipes made with easy-to-source ingredients.
The app is loaded with hundreds of yummy recipes for breakfast, lunch, dinner, snacks, and even desserts!
Learn more by visiting our Fit To Serve Group App Page.
Keto Lemon Scones
Additional Baking Time:
5 minutes
Bright cheery Keto Lemon Scones​ these delicious scones are low in carbs and high in flavor. They feature lemon juice, lemon extract, and lemon zest. It's a lemon lovers dream
Ingredients
Keto Lemon Scones
½ cup of full-fat sour cream
4 tablespoons of melted butter
3 eggs, room temperature
1 ½ teaspoons of baking powder
¼ teaspoon of salt
1 teaspoon of lemon extract
1 tablespoon of fresh lemon zest
Keto Lemon Glaze
2 tablespoons of lemon juice
1/2 teaspoon of lemon extract
1 to 2 tablespoon of heavy whipping cream
1 tablespoon of fresh lemon zest to add sprinkle over the top.
Instructions
Keto Lemon Scones
Pre-heat oven to 375 degrees
Grease with butter a 9-inch cast-iron skillet.
Melt the butter and set aside to cool.
Using an electric mixer combine the sugar substitute, melted butter, and the eggs.
Add the sour cream, lemon extract, and lemon zest and combine well.
Next add the dry ingredients (the almond flour, coconut flour, baking powder, and salt) then stir until fully combined.
Spread the batter into a fully greased 9-inch cast-iron skillet. If you do not own a cast-iron skillet, grease a round 9-inch cake pan
Bake for 25-30 minutes or until an inserted toothpick comes out clean.
Drizzle the keto lemon glaze over the top.
Sprinkle the tops of scones with fresh lemon zest.
Store your keto lemon scones in the refrigerator for up to 5 days or freeze for up to three weeks.
Keto Lemon Glaze
Combine the confectioner's sugar substitute with 2 tablespoons of lemon juice and 1 1 teaspoon of lemon extract.
Then add 1 to 2 tablespoons of heavy whipping cream to thin the glaze. Start with 1 tablespoon of cream and more if needed.
Drizzle the top of the fully cooled keto lemon scones, sprinkle the fresh lemon zest, and allow the glaze to set before eating.
Nutrition Information:
Yield:

10
Serving Size:

1
Amount Per Serving:
Calories:

185
Total Fat:

17.6 g
Saturated Fat:

6.2g
Cholesterol:

70mg
Sodium:

67mg
Carbohydrates:

5.5g
Net Carbohydrates:

4.4g
Fiber:

1.4g
Sugar:

1.2g
Protein:

6g