This keto herb butter roast beef is a crowd-pleaser for ketogenic dieters and non-keto family members alike. An eye of round roast slathered in a generous amount of grass-fed butter, herbs, garlic, and salt to create a dish that will impress your loved ones in looks and more importantly taste!
The round roast makes the perfect meal to serve when hosting, especially during the holidays or for special gatherings. And don't be surprised when everyone comes back for seconds and thirds, it's that good!
Even though making a low carb roast may seem like a complicated dish it's truly simple enough to be made any day of the week. Trust me you'll be happy to have leftovers to enjoy!
When it comes to keto-friendly side dishes, cauliflower is perfect to pair with this roast. Our Keto Cauliflower Mac and Cheese is a great keto cheesy option, while our Keto Cornbread Stuffing is extra festive!
Keto Herb Butter Roast
It's almost that time of year again when the family gatherings and holiday parties start. If you're like me and love to host parties and are looking for something special to make the next time you have friends or family over, you're going to love this keto-friendly roast beef.
This keto herb butter roast is not only gorgeous and delicious, but it's so incredibly easy to make! It's one of those dishes that looks like it takes a lot of effort and know-how to make.
But in reality, you simply toss it in the oven and come back an hour later to a showstopping main dish!
Now that's what I call winning!
Plus, you can prepare your keto-friendly side dishes while the roast is baking, saving you precious time when hosting for Holidays and gatherings! The less you have to babysit on the stove the better, right?
How to Make A Keto Herb Butter Roast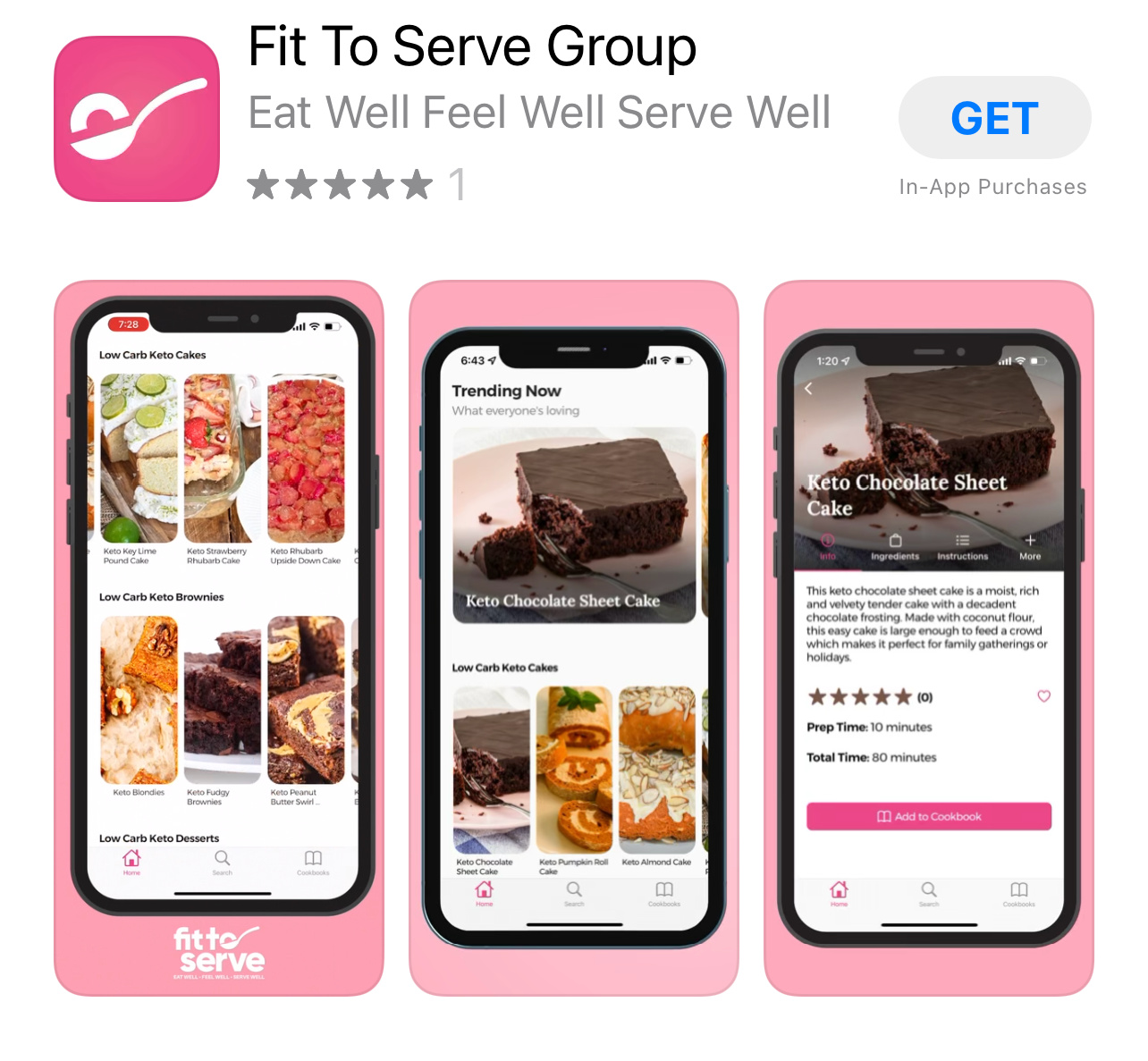 When it comes to making a roast, the most important part is choosing the right cut of meat. An eye of round roast is best because it's lean yet has a good amount of marbling.
Marbling in meat refers to the white striping within the meat that comes from fat deposits in the muscle tissue. We specifically want this fat marbling to create flavor, but it also helps keep our keto roast nice and moist!
If you can't find an eye of round roast, a chuck roast would work as well. It will have a bit more marbling and require less baking time. Other cuts that work well are top round, rib-eye roast, and bottom round roasts.
It's important to also remove any of the thin membranes from your cut. This will make it easier to slice and eat after it's cooked. You can have this done for you at the meat counter at most grocery stores!
Prepping this keto-friendly roast is really very simple. Just rub generously with salt, freshly cracked pepper, and herbs and wrap in plastic wrap. The hardest part is waiting until the next day to roast it!
The next day, you'll remove the cling wrap and cover the roast in the herb butter and bake at 350 degrees for a little under an hour or until it reaches an internal temperature that you desire. For the most tender slices of roast, medium-rare 135-140 degrees is best but feel free to adjust for your preference.
When your roast is almost done, turn on the broiler for about 5 minutes to get a beautiful brown crust on top. Be sure to keep an eye on it at this stage, things move quickly under the broiler!
How to Make Herb Butter
What takes this roast from good to great is, of course, the herb butter. It's one of the greatest perks of the ketogenic diet. Being able to enjoy the best things in life, like butter!
Joking aside, fat as we all know is where all of the great flavors come from and this roast has plenty of it! That's what makes it a perfect keto-friendly option. Lots of fat equals tons of flavor and staying satiated longer, what more could you want from a dish?
Herb butter is easy to make, keto-friendly, and can be made days before you decide to use it for this roast. It's also great on pretty much anything including grilled veggies!
All you need to make this herb butter is softened butter, fresh chopped herbs (you can also use dried), salt, and pepper.
Mix these ingredients well together in a small bowl and you've got yourself some herb butter. I told you it was easy!
I add a layer of onions and mushrooms on both sides of the roast which basically makes its own sauce as the mushrooms and onions cook in the meat juices and butter.
Ingredients For Keto Herb Butter Roast Beef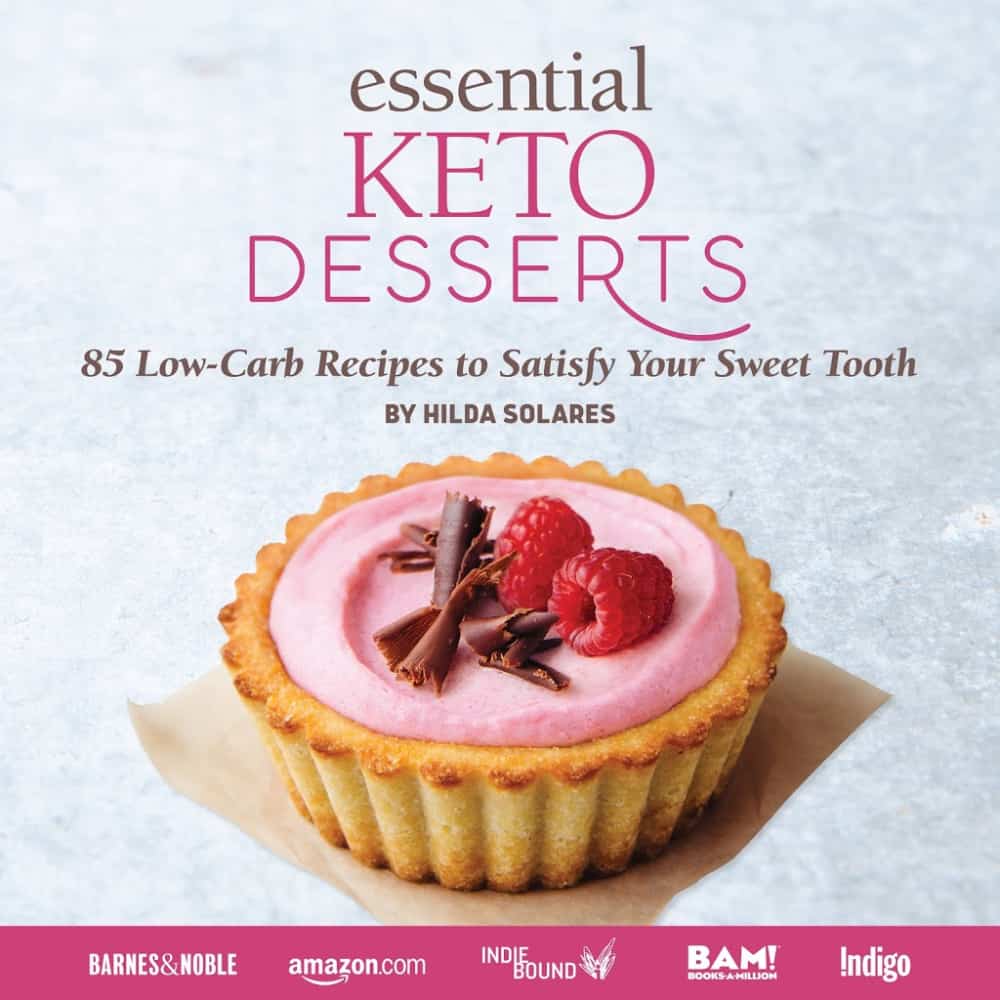 The following are the basic ingredients you'll need for the herb butter roast. Note the full printable recipe card is at the bottom of the page.
Eye of round roast

Grass-fed butter

Rosemary
Thyme

Garlic

Onion

Mushrooms

Sea salt

Black pepper
Tag Us
I sure hope you will try out some of this easy keto herb butter round roast recipe a try. Oh, and if you are looking for the perfect side dish to serve along with your roast, be sure to try our keto cheesy scalloped turnips.
Once you do make sure you remember to tag us on Instagram, Facebook, and Pinterest. It's what keeps us encouraged to keep sharing and perfecting our recipes.
Also, check out our Amazon Store for our recommendations. You might be surprised by how many great keto options are at your disposal.
Don't forget to subscribe to our email list so that we can stay connected.
Join Our Jesus And Keto Movement
Our family came to the keto diet looking at it from a Christian perspective, it's the filter we choose to see from. When we decided to combine our Christian faith and the keto diet, we did so in hopes of finding lasting transformation.
To say we needed God's intervention is putting it mildly. When we followed the Holy Spirit's lead to embrace the ketogenic diet and to combine it with our faith, we got on the path to real transformation.
If you are looking for a Christian group that is using the keto diet to transform their lives we invite you to join our Private Facebook Group and see if it's not the key you have been missing.
Grab Our Books!
In case you don't know we have authored two books for you, Essential Keto Bread and Essential Keto Desserts both inspired by your requests over the years. It's my prayer these keto cookbooks will help make keto a delicious breeze for you.
Favorite Keto Hack To Stay On Track!
Arming yourself with keto recipes is certainly key in doing this diet long enough to see the many benefits. But even with the best low-carb ketogenic recipes sometimes additional help is needed.
This is when we also encourage you to have the right supplements to help you get and stay in ketosis. Because when you have the right tools the keto diet becomes easier.
Perhaps you've struggled to get into ketosis consistently on your low-carb keto diet, or you've hit a plateau that doesn't seem to budge, consider using Perfect KETO's bundle to assist you. It's a great way to see the benefits sooner rather than later.
You'll learn how to elevate your ketones naturally enter into ketosis more quickly. Being at a deeper level of ketosis will help reduce your appetite, carb cravings, and give you lasting energy. These are the things you want to see happen as they make this diet sustainable and it's why we recommend them.
Perfect Keto has offered our readers a 15% discount on their products. Simply use this link for all qualifying products and the code FITTOSERVE at checkout.
Keto Herb Butter Roast Beef
Additional Marinating Time:
8 hours
Total Time:
8 hours
50 minutes
This Keto Herb Butter Roast Beef is easy to make and will be a hit at your next party. The herbs combine beautifully with garlic and butter in the oven to create an irresistible, moist, tender roast of round beef.
Ingredients
5 pound eye of round roast, with the thin membrane removed
1 3/4 teaspoons sea salt
1/2 teaspoon freshly cracked black pepper
2 teaspoons fresh rosemary, chopped
1/2 teaspoon fresh thyme, chopped
1 large onion, sliced
1 cup sliced mushrooms
Keto Herb Butter
1/2 cup butter, softened
1 1/2 teaspoons salt
1/2 teaspoon freshly cracked black pepper
1 1/2 teaspoons fresh rosemary, chopped
1 teaspoon fresh thyme, chopped
6 cloves of garlic, minced
Instructions
In a small bowl, combine the salt, pepper, and herbs. Rub this mixture all over the roast and then wrap the entire thing in plastic wrap. Place in the refrigerator overnight or for at least 8 hours.
Preheat the oven to 350 degrees. In a small bowl, prepare the herb butter by combining the butter, herbs, garlic, salt, and pepper.
Remove the roast from the refrigerator and place it on a large baking pan that can accommodate the roast and mushrooms and onion. Spread the herb butter all over the top of the roast and add the sliced onions and mushrooms around the roast.
Place in the oven and bake for approximately 45 minutes, until the internal temperature reaches 10 degrees under your desired temperature. Set the oven to broil and cook for an additional 5 minutes until the roast is browned and reaches your desired doneness. I recommend 135-140 degrees for medium-rare.
Remove from the oven and allow the roast to rest for 10 minutes before slicing thinly and serving.
Store leftovers in the fridge for up to 3-4 days. Freeze in an airtight container for up to 3 weeks.
Notes
If you can't find fresh herbs, dry herbs will work fine as well.
You can also use chuck roast, bottom round, or top round roast, ribeye roast in this recipe. Cooking times will vary depending on the meat you choose.
Nutrition Information:
Yield:

7
Serving Size:

2 slices
Amount Per Serving:
Calories:

659
Total Fat:

26.6g
Saturated Fat:

13g
Cholesterol:

213mg
Sodium:

900mg
Carbohydrates:

3.9g
Net Carbohydrates:

2.9g
Fiber:

1g
Sugar:

1.1g
Protein:

96g